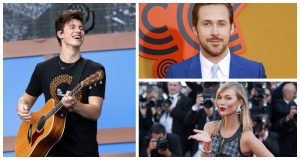 45 Hollywood Celebrities Who Are Much Taller Than The Average Joe
By Liezel L
---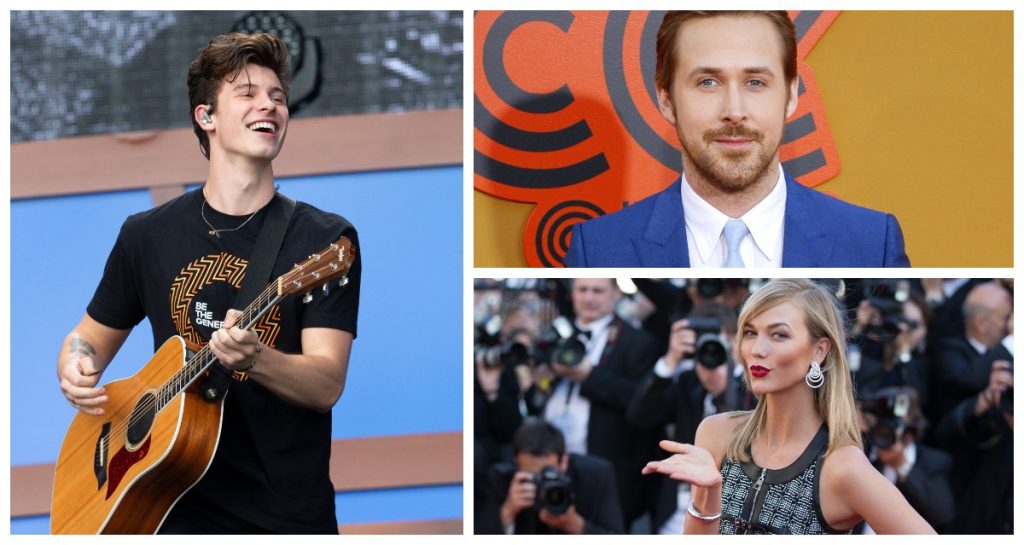 Some of the most famous celebrities of this age can command a room or even an entire arena simply by their larger than life personas and personalities. Take Lady Gaga, for example, who can rock whole stadiums from her 5'1" frame. Of course, she usually has another 3 or 4 inches added by her monster heels, but who's really counting? Then there are other celebrities who have heights that match their towering personalities and personas. For these ladies and gentlemen, there's no need for high heels or blocks to reach for the stars. And while it's no secret that being tall comes with its own ups and downs, there's no doubt that their height gets them more likely noticed and remembered. From female and male actors to singers and models, Hollywood is filled with tall stars. Keep reading to find out 45 of Hollywood's tallest celebrities who tower at 6 feet and above.
Jason Momoa (6' 4")
Jason Momoa is a huge star. And we're not only talking about his roles in Game of Thrones and Aquaman. He is literally huge. Standing at 6'4", the American actor stands a full head taller than most people everywhere he goes. His height becomes more prominent when he's seen walking the red carpet with his wife Lisa Bonet, who is a petite 5'2".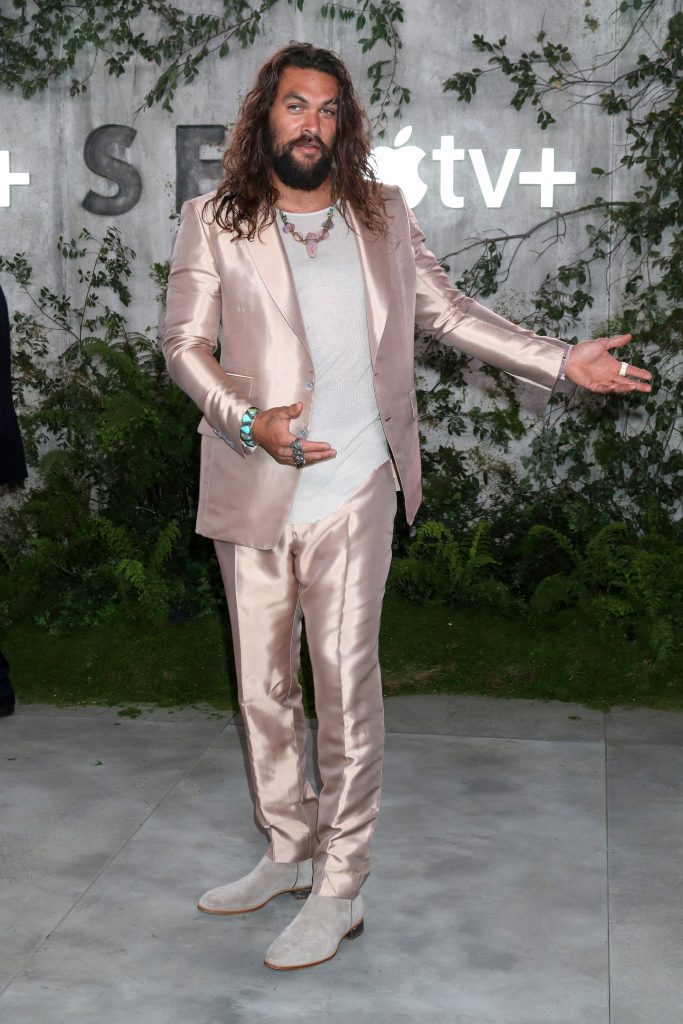 Jason's height has helped him land a lot of his iconic roles, but we can't deny that it does make him look intimidating. While recalling his Game of Thrones audition, Jason revealed that he might've scared off the directors a little bit. After all, when you have a 6'4" man screaming at you at the top of his lungs, who wouldn't be scared?
John Mayer (6'3")
It's no wonder why a lot of people fall head over heels for John Mayer. He has the looks, he has the charm, he has that golden voice, and oh, he also has the height. Most people don't realize how tall he actually is, especially when he's onstage moving and grooving about, but the singer-songwriter stands a decent few inches past the six-foot mark.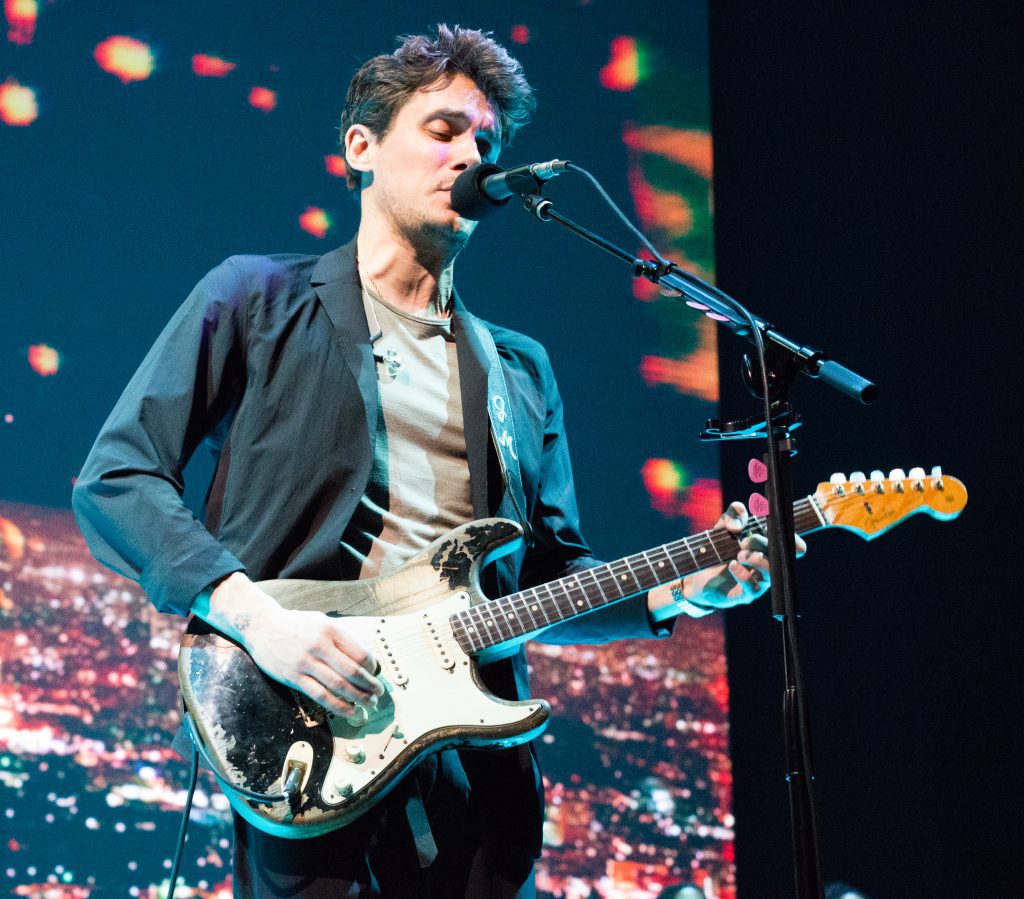 A while back, John noted that people do seem very surprised when they discover how tall he is. One time, he had someone come up to him and openly say, "You're tall." And fun fact, in his song 83, John refers to himself with the lyrics "6 feet small," but we all know the truth is quite the contrary.
Chris Hemsworth (6'3")
As the mighty Thor, Chris Hemsworth has delighted MCU fans from all over the world with his wit, humor, and demigod powers. Standing at 6'3", Chris definitely has the stature of an Asgardian demigod although his character Thor actually stands at 6'6". Interestingly though, Chris has admitted to lying about his height.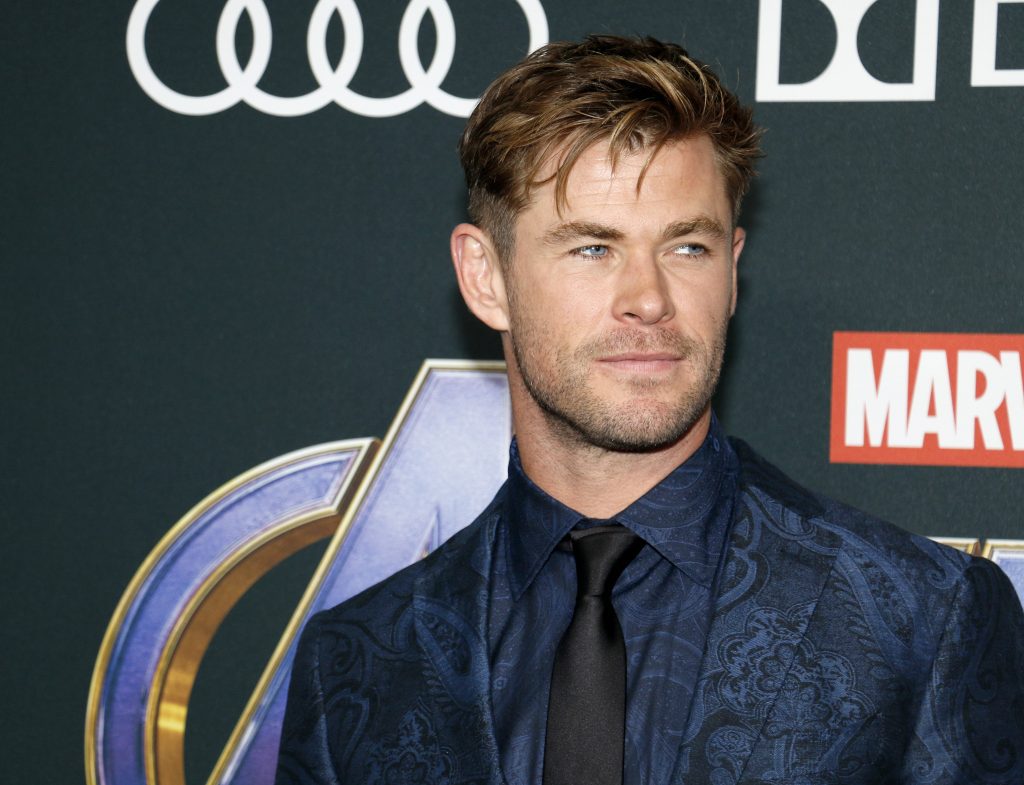 To get more roles, Chris told casting agents that he was shorter. But getting the part of Thor, in which it was specified they needed an actor who at least 6'1″ or taller changed all that. It makes us think that the role was really made for him.
Liam Hemsworth (6'3")
Of course, we can't fly by mentioning Chris Hemsworth without talking about his brother Liam too. Although he's the youngest, Liam stands just as tall as his older brother. This leaves the oldest brother Luke as the shortest, but when you look at it, he's still pretty tall at 5'11".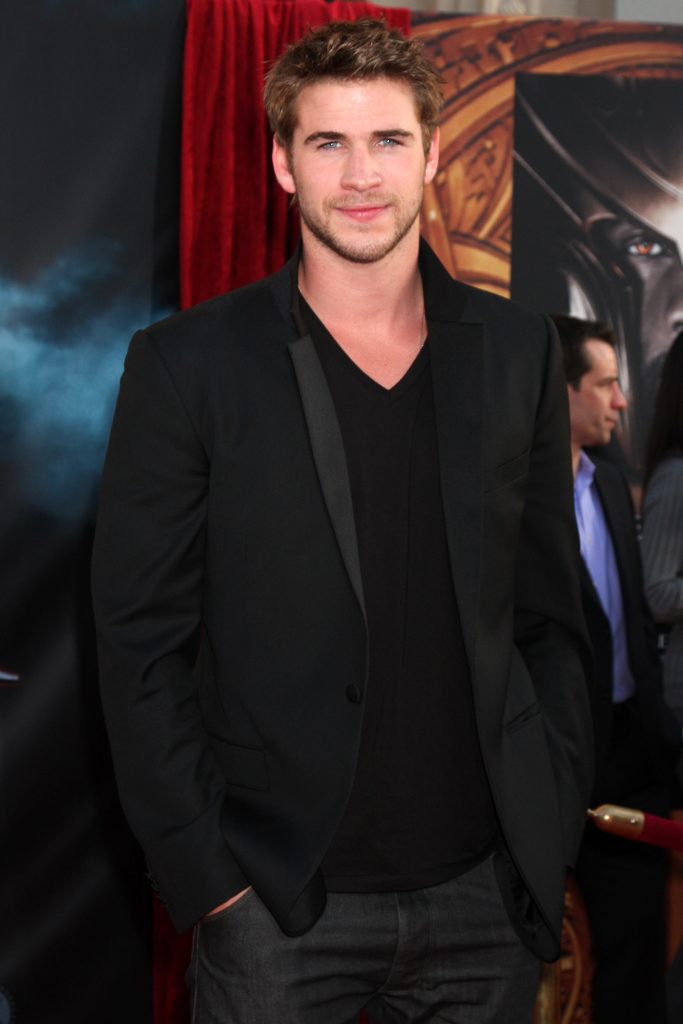 Although Liam hasn't made any claims to lie about his height, we can just imagine all the loving and joking brotherly competition between him and Chris trying to squeeze in every last centimeter to claim to be the tallest brother. If not, we can also imagine all the height jokes that go with the oldest being the shortest, although Luke did reveal that he loved being the shortest.
Dwayne Johnson (6'5")
Some people say he's 6'5" while others say he's 6'4". Either way, this former pro-wrestler definitely stands taller than average. Ever since he was young, The Rock was athletic. He participated in sports like track and field, football, and wrestling, in which his stature was an advantage for sure.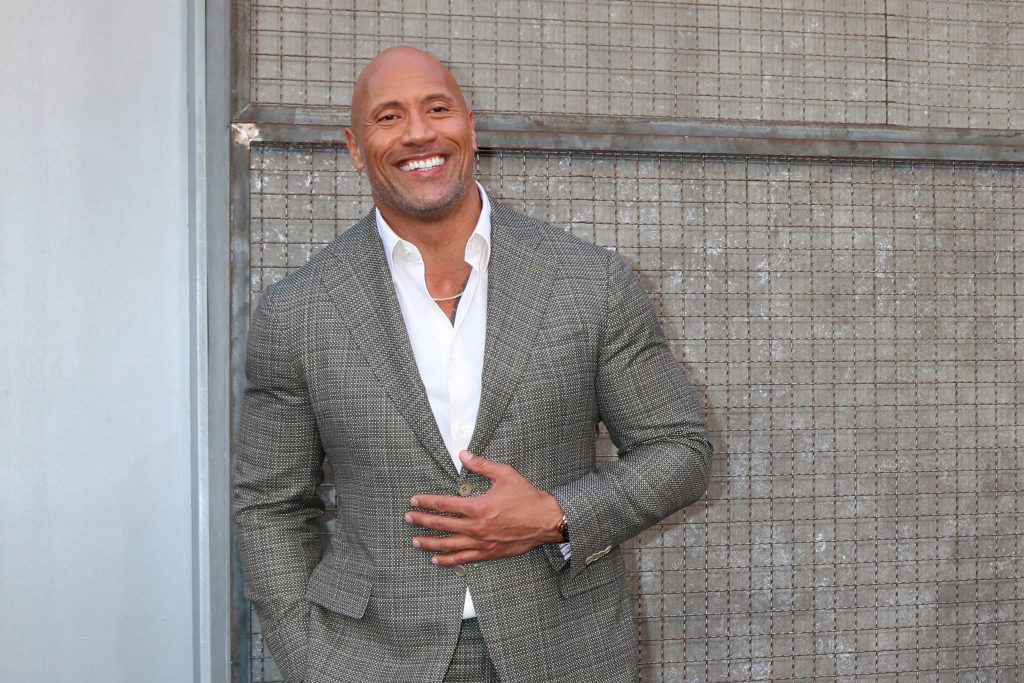 He almost went into football, but as life would have it, he decided on wrestling instead. Now an actor, Dwayne, is most known for his role in The Fast & Furious Franchise and for staring in the show Ballers. He has also headlined other films like Jumanji and its sequel, Moana, Rampage, Baywatch, and The Game Plan.
Gwendoline Christie (6'3")
Gwendoline's towering height has undoubtedly made her most memorable in her role as Brienne of Tarth in Game of Thrones. This launched her into the spotlight and led to her nabbing more roles in iconic film franchises like Star Wars and The Hunger Games.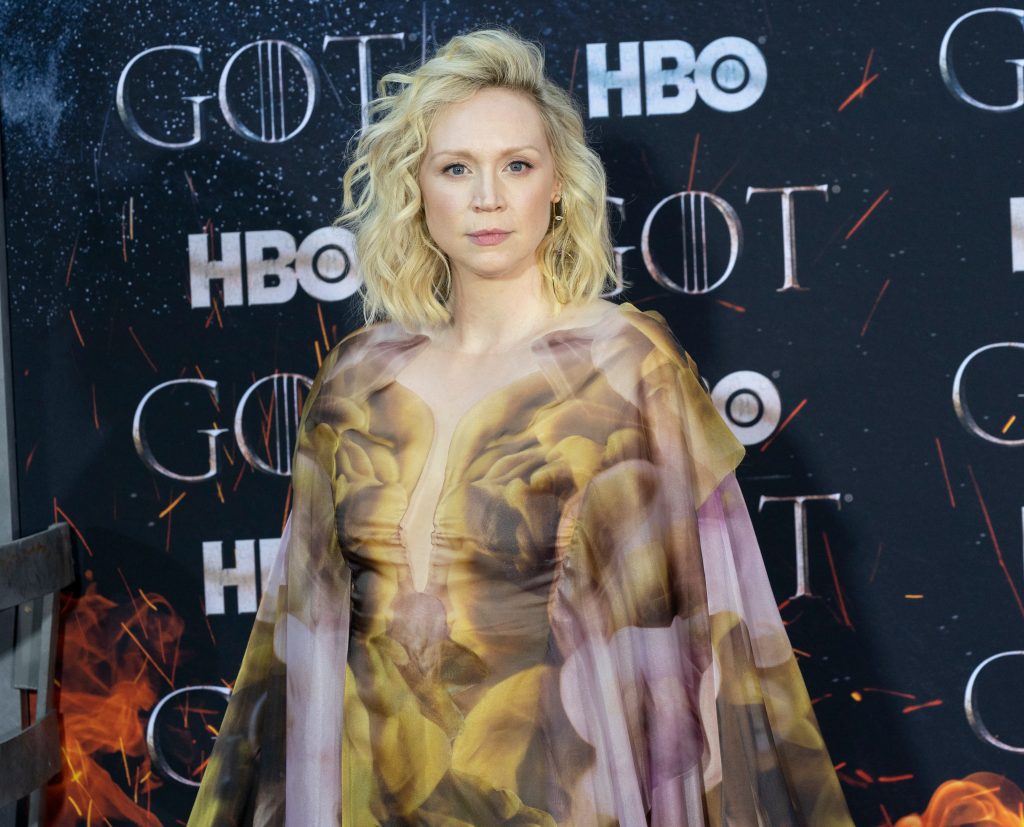 Although we admire her for being a tough as nails confident woman, Gwendoline has had her fair share of troubles due to her height. For most of her life, people told her she was too tall. But much like her GOT character; she didn't let anything get in her way, which makes her and her on-screen persona, both inspiring women.
Vince Vaughn (6'5")
Vince has always used his height to his advantage. Whether it's for running away from dinosaurs in The Lost World: Jurassic Park or for making us roll around in laughter in Swingers, Vince always used his height to become infinitely more memorable. Plus, who wouldn't notice just how tall he is when he's standing alongside costars like Isla Fisher, who is on the petite side?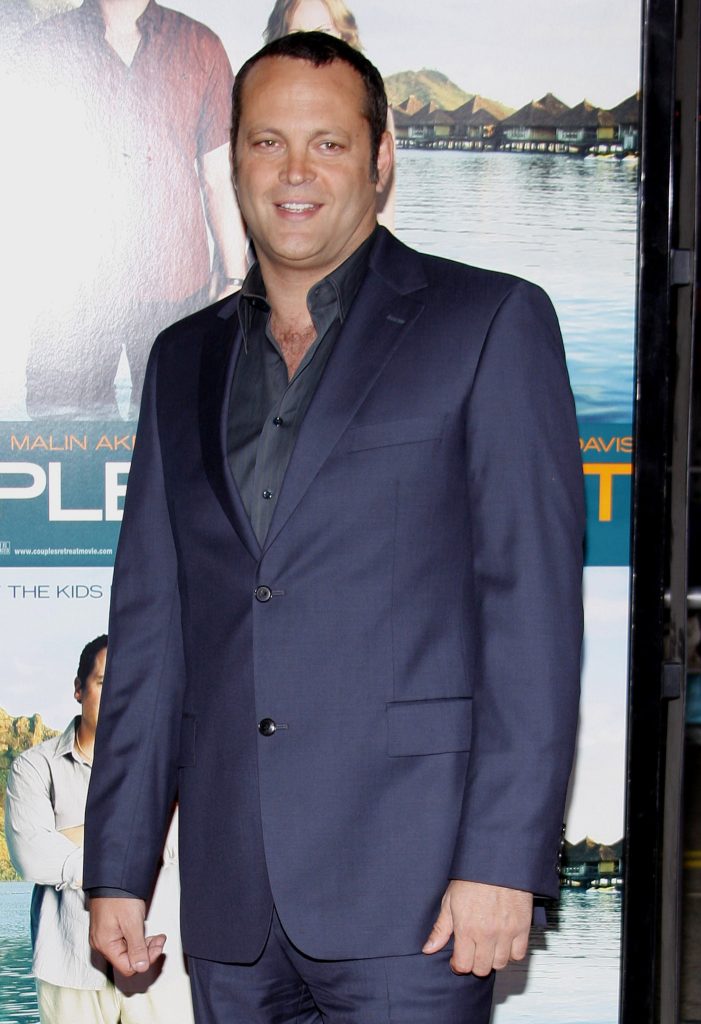 As it seems, Vince's height also got him some attention from the ladies. In 2014 on The Tonight Show with Jimmy Fallon, Mindy Kaling publicly admitted she had a crush on the actor partly because of his height. Unfortunately for Mindy, Vince was already happily married.
Liam Neeson (6'4")
Liam Neeson definitely earned his "tough guy" title after his role in Taken. Aside from that, though, he has also proved that he is deserving of the title in his other action films Schindler's List, The Grey, and The Commuter. And it seems that in all these roles, his height has been a great asset.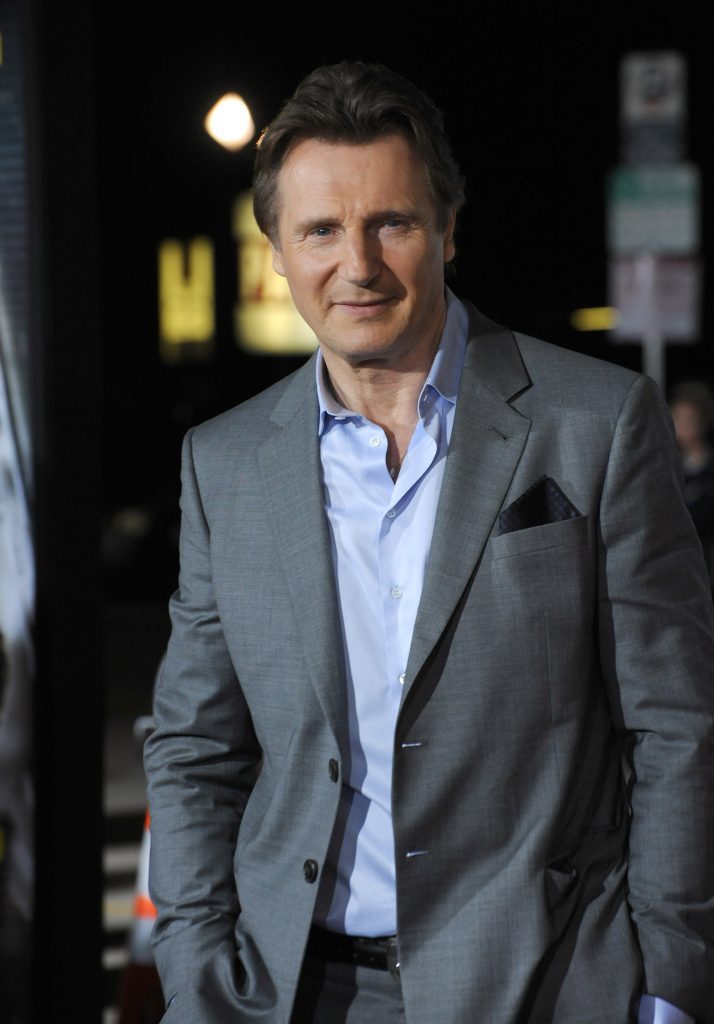 There was one occasion, however, when the actor's height seemed to cause a bit of a problem. This was when he joined the Star Wars cast. Before he got started, the sets had been built only as high as they had to be for the actors in each installment. So when Liam arrived, sets reportedly had to be rebuilt, especially the doorways so Qui-Gon Jinn wouldn't have to duck when walking through them.
John Lithgow (6'4")
John Lithgow gives a wonderful performance as Britain's late prime minister Winston Churchill in the Netflix series The Crown. But in reality, Churchill was only 5'6" which is almost a foot shorter than Lithgow's real height 6'4". Nevertheless, Lithgow still owned the role.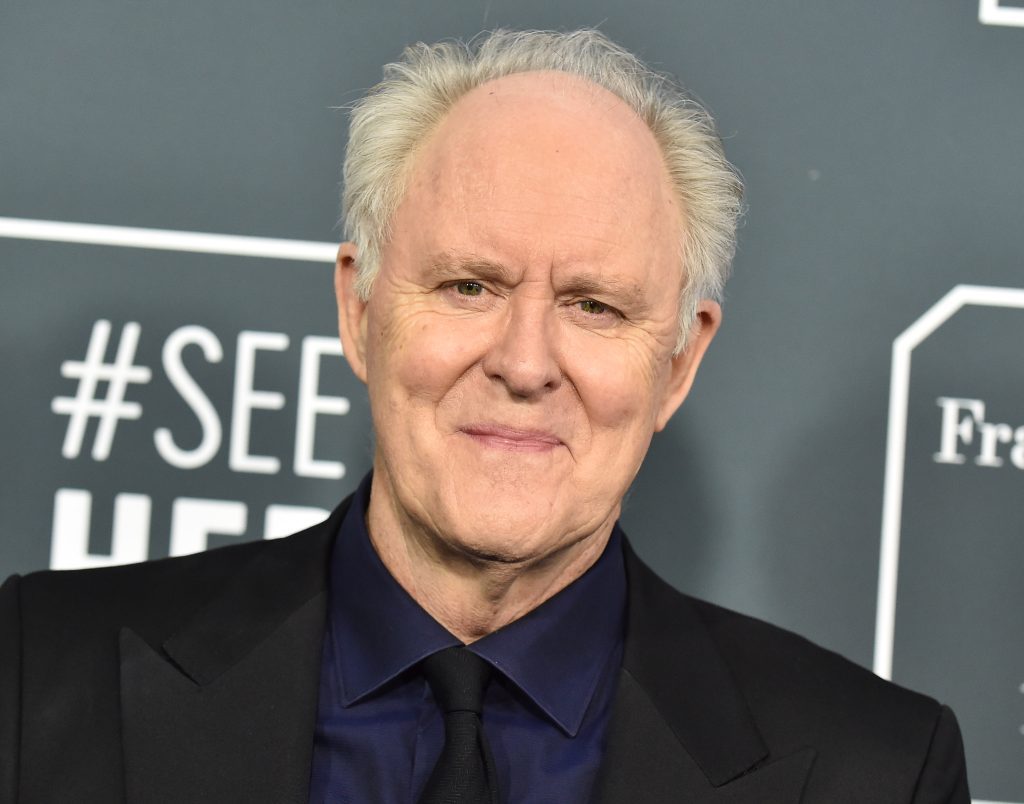 In addition to The Crown, Lithgow has also worked on plenty of other notable films in his long and illustrious career such as Rise of the Planet of the Apes, Footloose, Shrek, Leap Year, and Love is Strange. The actor has been nominated twice for an Academy Award and has won six Emmys and two Golden Globes.
Aisha Tyler (6'0")
One thing Aisha Tyler never fails to do is to get the crowd going. Whether it's co-hosting The Talk alongside Sara Gilbert or playing Lane Kane on Archer, this 6-foot beauty knows how to please the crowds. She is also currently delivering more laughter as the host of Whose Line Is It Anyway?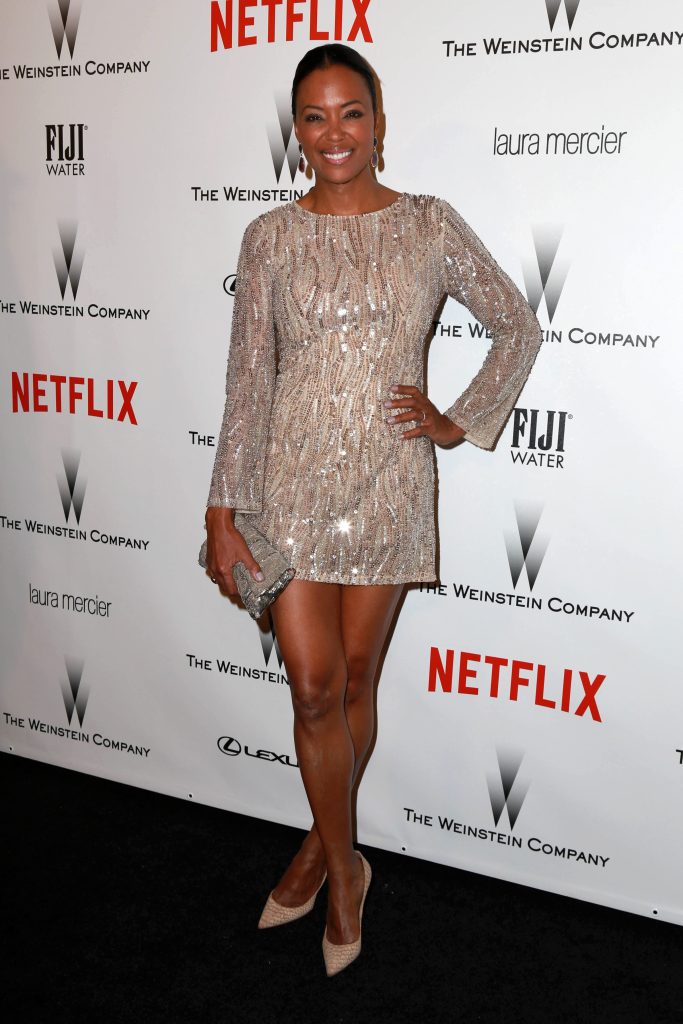 Apart from hosting and acting on other shows like CSI and Criminal Minds, Tyler has quite a diverse portfolio. She had a podcast titled Girl on Guy, where she interviews her celebrity friends. She also directed her own film titled Axis. And if that doesn't seem enough, this power woman has also written two books.
Shawn Mendes (6'2")
Don't let Shawn's baby face fool you. He may already look tall on TV or on-stage, but some people are still surprised at how tall he really is in real life. Standing at 6'2", Shawn is one of the tallest singers.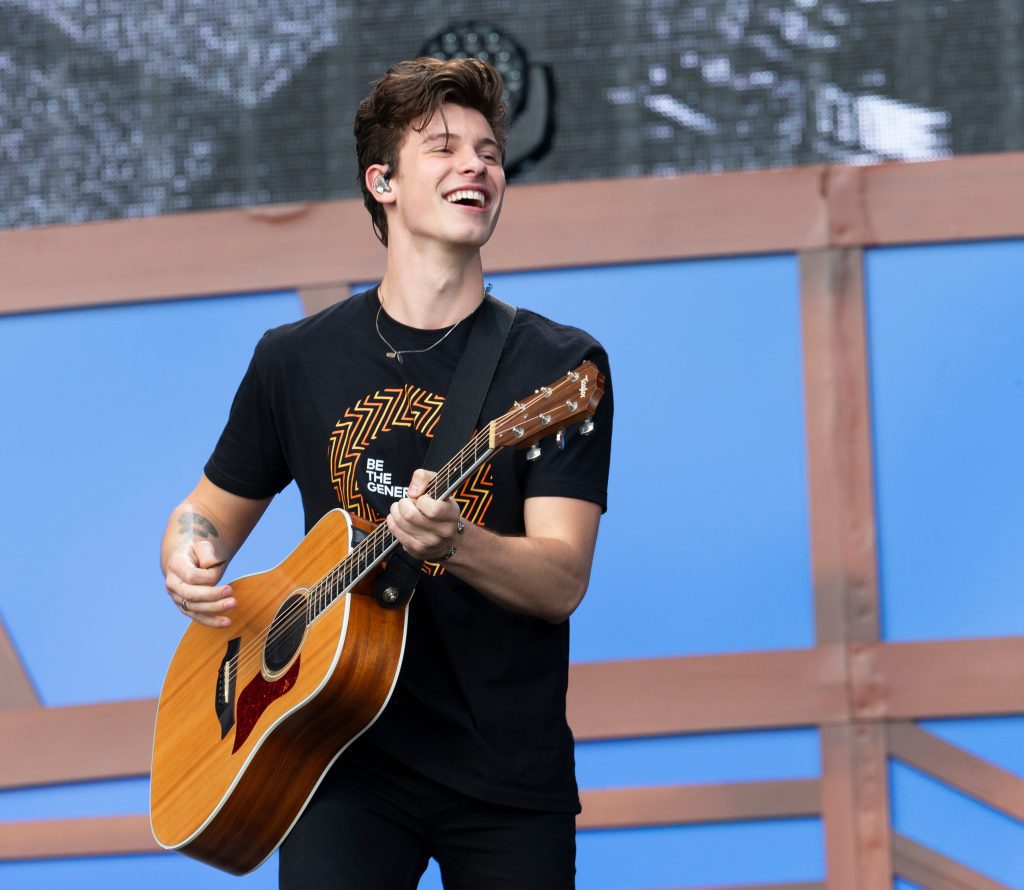 His height has also been a topic of discussion regarding his current girlfriend, Camila Cabello's who stands a whole foot smaller than him at 5'2". A lot of fans think that the height difference is adorable and we got to admit, it does add to the couple's charm.
Arnold Schwarzenegger (6'2")
If you told us before that Arnold and Shawn are the same height, we would've found it hard to believe. With his roles as a killing machine in Terminator and an undercover cop surrounded by five-year-olds in Kindergarten Cop, it's hard not to assume that he's one of the tallest actors. But to be fair, 6'2" is already pretty tall.
Although we have info on Arnie's height, there is still a debate on what his real height is. Countless rumors have sprouted up that he's a lot shorter in real life. Some people are saying he's really 5'7" while some are saying he's closer to 5'11". Just to be clear though, Arnie did confirm that he was 6'2". He even noted that people looked up to him, not because of all the work he did but because they really had to look up to him due to his height.
Dave Bautista (6'6")
When it comes to the tallest Avenger in the MCU, Chris Hemsworth's name might be the first that comes to mind. But most people forget about Drax, Dave Bautista's Guardians of the Galaxy character. At 6'6", he towers over all the other Avengers. He's also pretty spot on for his character who's usually somewhere between 6'4" or 7'4" in the comics.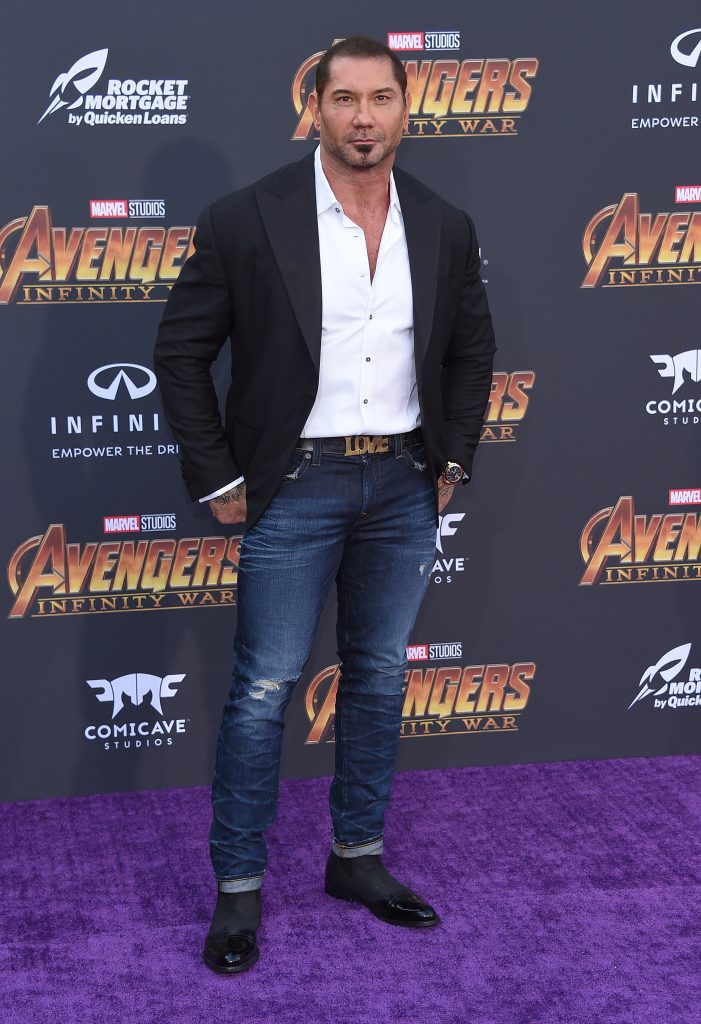 Surprisingly though, although the WWE has billed his height at 6'6", Dave's real height is reportedly a few inches shorter at 6'2". Whichever it is, nothing changes the fact that he'll still be the perfect Drax we all know and love.
Famke Janssen (6'0")
It's no secret that Famke's pretty tall, especially when she continues to tower over her co-stars in whichever role she's in whether as Jean Grey in X-Men or Olivia Godfrey in Hemlock Grove. Fun fact, she was also just a couple of inches shorter than her Taken co-star Liam Neeson.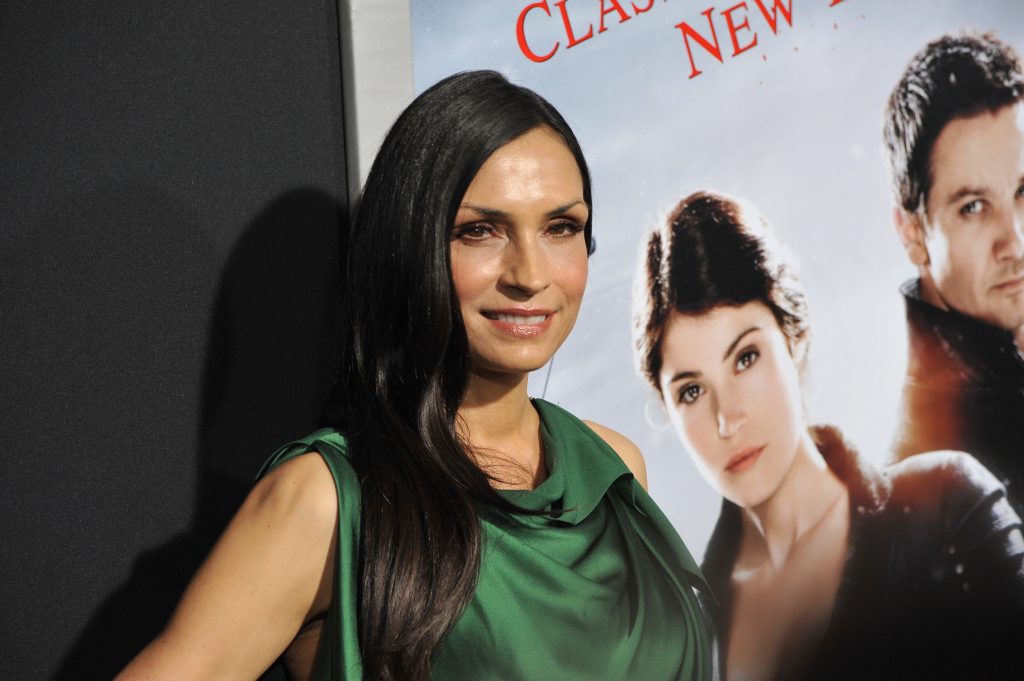 In her illustrious career, Famke has acted in several movie blockbusters and hit television shows like How To Get Away With Murder, Nip/Tuck, Turn The River, and The Blacklist: Redemption. In 2008, she was also appointed as a Goodwill Ambassador for the United Nations Office on Drugs and Crime.
Chris Evans (6'0")
Much like the one of the other two Chris' in the Marvel Cinematic Universe, Chris Evans' height gave him an advantage for his role as Captain America. As one of the leaders of the Avengers, he needed to command respect. And his 6-foot frame certainly helps him achieve that.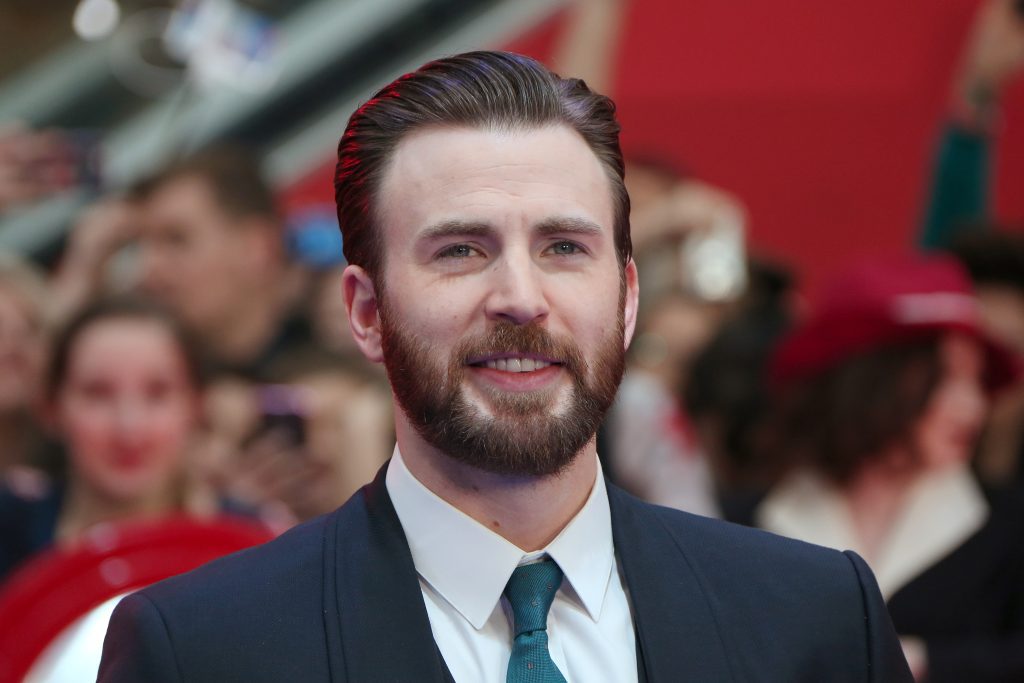 Interestingly enough, for all the advantages of his physique and stature, he almost lost a role because of it once. For the movie Snowpiercer, director Bong Joon-Ho thought Chris's frame was too good, given that his character was supposed to be someone starved and malnourished. Fortunately, the director changed his mind, and Chris did a spectacular job in the role.
Bradley Cooper (6'1")
If Bradley Cooper ever appeared on screen as himself in Guardians of the Galaxy, he would be considered one of the tallest Avengers. Unfortunately, we won't be able to make any comparisons since his role is behind the scenes voicing Rocket Racoon, who stands at a measly 3'1".
Some of Bradley's other notable films include A Star Is Born, Silver Linings Playbook, American Hustle, Joy, and Wedding Crashers. One of his most celebrated works, however, is in American Sniper, where his dedication led him to gain 40 pounds in 10 weeks to really fill in the role. He was even nominated for an Oscar for his efforts.
Armie Hammer (6'5")
Armie is the kind of celebrity who looks like he just walked out of a cologne ad. He has the looks, he has the charm, and he definitely has the height that puts him front and center in any room he enters. And although we know he's tall, it's still pretty surprising to find out how tall he really is. Standing at 6'5", he's one of the tallest of the tallest in this list.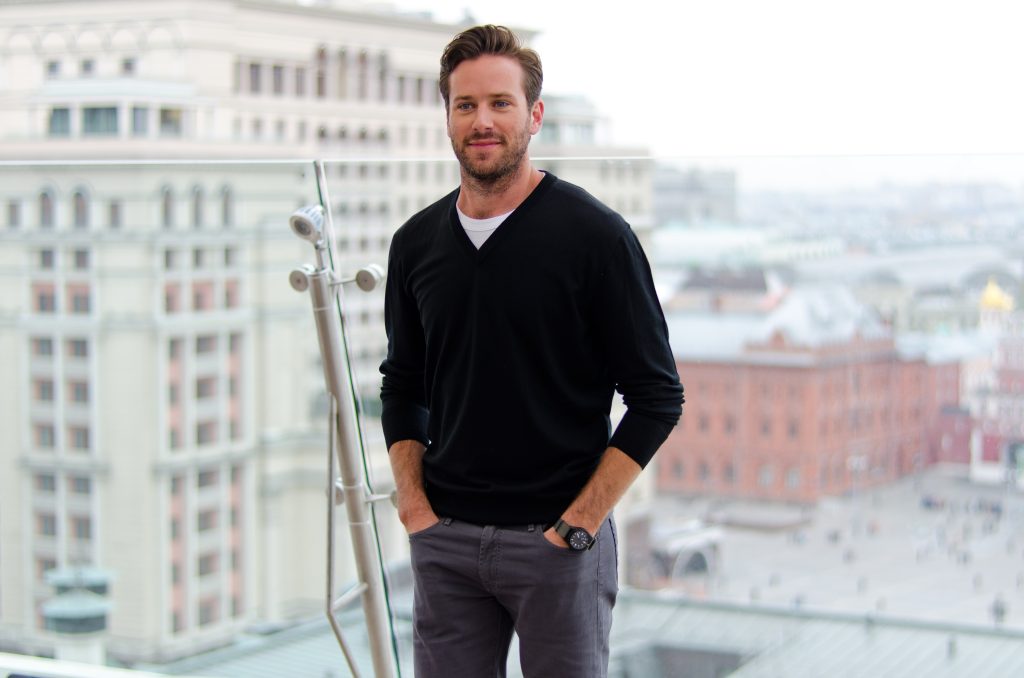 From a young age, Armie's height already provided him with an advantage in his career. At one point, he was cast as the young Bruce Wayne in George Miller's DC Comics adaptation of Justice League: Mortal. Sadly, the film fell through, and we didn't get to see Armie in the iconic role. Since then, though, Armie has appeared in many films where his talent shines as well as his height like The Man From U.N.C.L.E., On The Basis of Sex, and Call Me By Your Name.
Joel McHale (6'4")
In his Netflix show, The Joel McHale Show With Joel McHale, Joel often makes his guests look tiny. Most of the time, he's a head or more taller than them. Despite this, his height doesn't affect the show in any least. In fact, it makes it even funnier.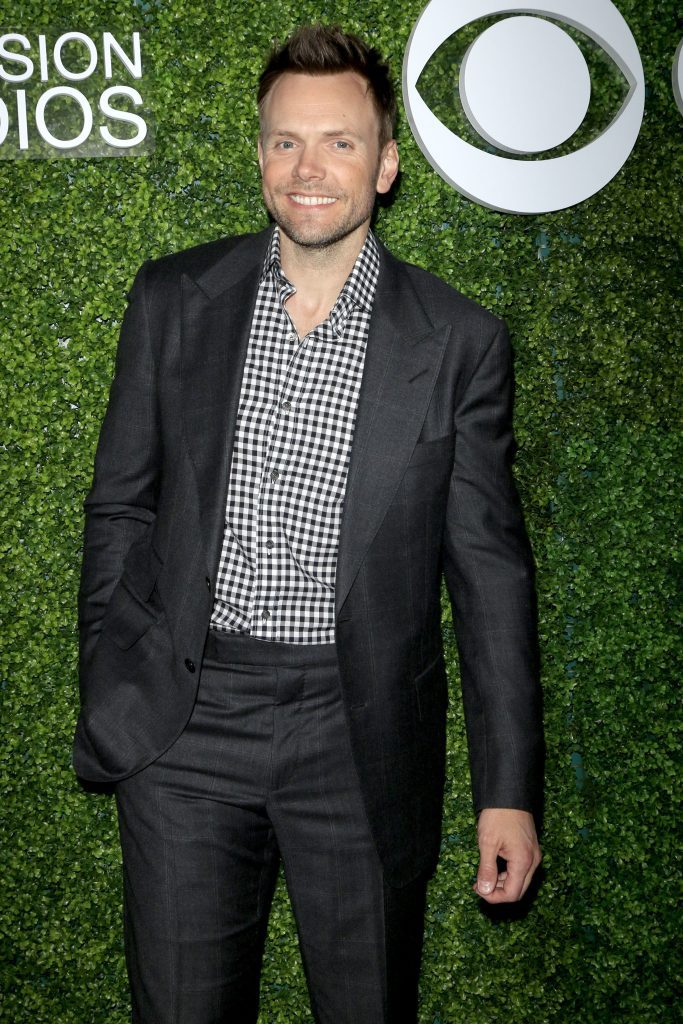 Before this show, Joel was known for his role as Jeff Winger on the NBC sitcom Community and as the host of The Soup. And now, after Netflix canceled his show, he's hosting the revival of the game show Card Sharks for ABC. He has also reunited with Community co-star Ken Jeong to co-host The Darkest Timeline podcast.
Karlie Kloss (6'2")
There's supermodel tall, and then there's Karlie Kloss tall. At 6'2", Karlie towers over her already tall supermodel peers. Designers all over the world turn to her to model their beautiful floor-length gowns. But while the fashion world loves her height, Karlie hasn't always shared the same feeling.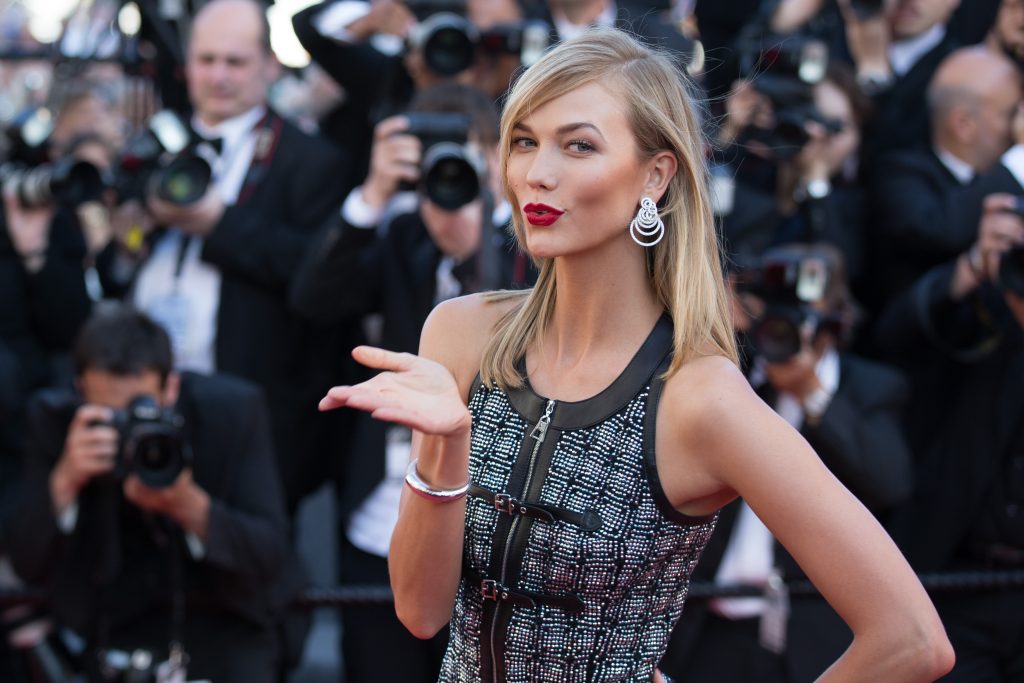 When she was a teen, the model tried to physically stop herself from growing by putting weights on her head because she felt so self-conscious. But since then, she has learned to love her height and use it to her full advantage. Now, she's living her life walking runways all over the world without any worries about whether she's too tall or not anymore.
Jeff Goldblum (6'4")
Jeff Goldblum is one of the most instantly recognizable faces in Hollywood. Apart from his height, he's well known for his roles in Independence Day, Jurassic Park, The Fly, The Invasion of the Body Snatchers, and a movie aptly titled The Tall Guy.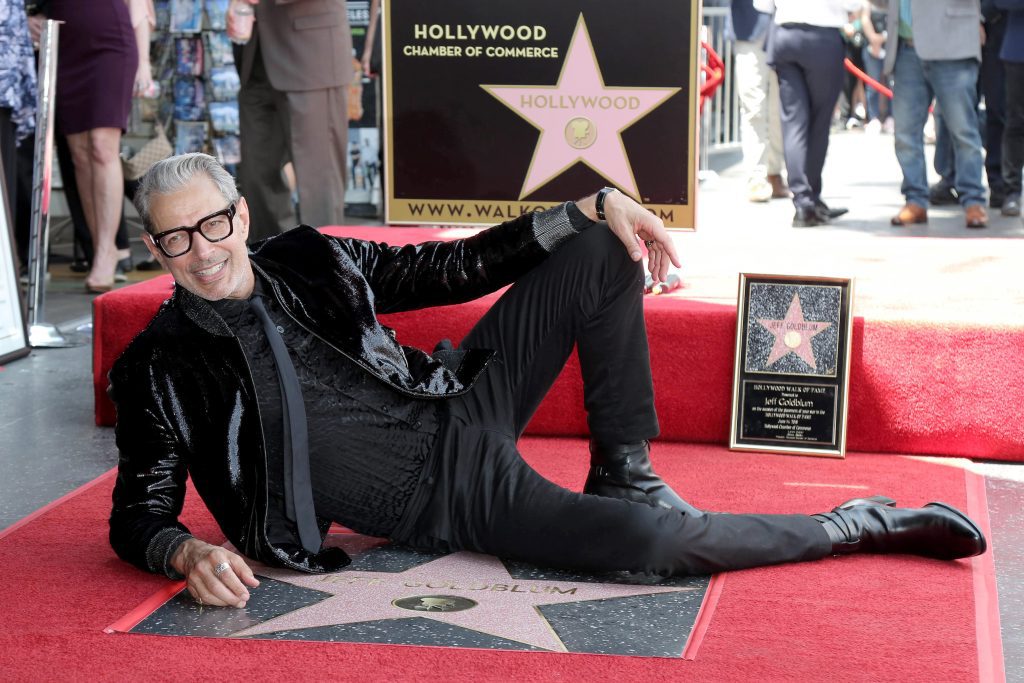 In addition to acting, Jeff also loves jazz. He's actually a pretty brilliant pianist. And he was part of a jazz ensemble group called Mildred Snitzer Orchestra, who played jazz every week in LA. In 2018, they released an album The Capitol Studios Sessions.
Tyler Perry (6'5")
Tyler Perry is not only a giant due to his height but also by his position in the entertainment industry today. Starting from a hard life, Tyler worked long and hard to become the prolific mogul he's known as today. He acts, directs, writes, and produces both TV and films out of his headquarters in Atlanta.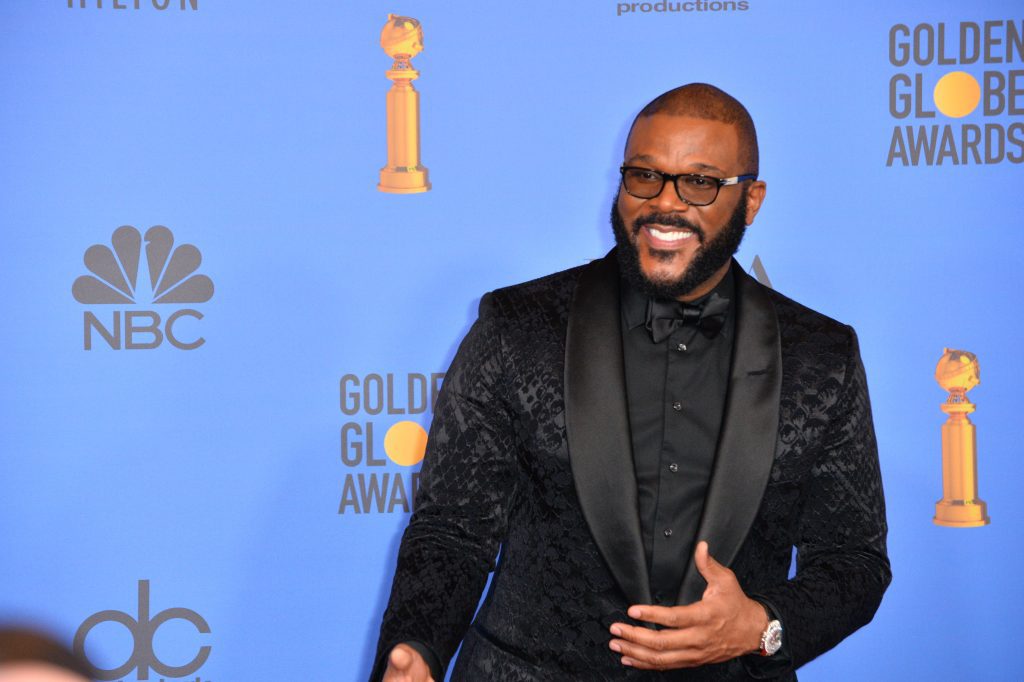 Two of his most notable acting moments were when he played female characters in the Madea movies and in Diary of a Mad Black Woman. And when you think of it, that must've been no easy feat considering how much taller he is than the average woman.
Post Malone (6'2")
Post Malone is really, really tall. And he's pretty proud of it. One time, a fan asked him on Twitter to confirm what his real height was. The rockstar rapper simply replied with "6'2" and the cool emoji with the sunglasses.
As it seems, though, Post just loves appearing even taller. He loves a great pair of "man heels." Often, he's been spotted pairing his eccentric looks with suede, leather, or glittery Cuban heeled shoes, which are the go-to shoes for men who want to appear taller.
Noah Centineo (6'1")
With his role as Peter Kavinsky in the Netflix adaptation of To All The Boys I've Loved Before, Noah shot to stardom as a teen idol. After that, he went on to take his boy next door looks, and towering height to other hit teen films like Sierra Burgess is a Loser, The Perfect Date, as well as the sequel of To All The Boys.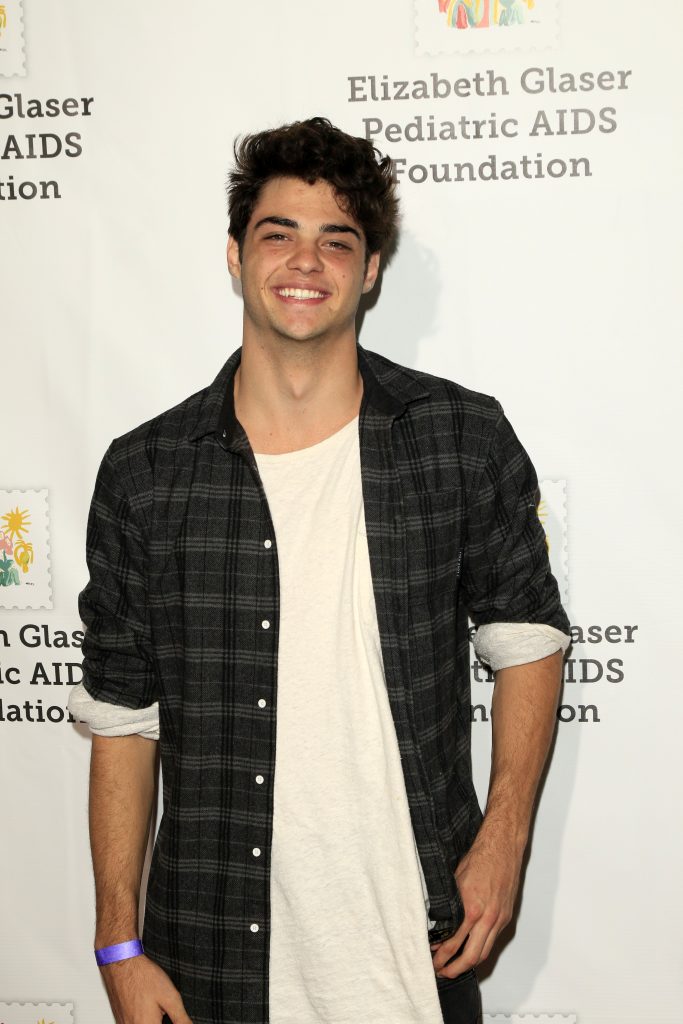 The funny thing is, Noah, lied about his real height to get the role that shot him to stardom. Throughout the audition process, Noah used a subtle squatting technique that made people believe he was shorter than he was. So when filming started, his co-star Lana Condor couldn't make it into a frame with him with her 5'2" height. Their solution? Platform shoes for Lana.
Ben Affleck (6'4")
Standing at a mighty 6'4", Ben Affleck stands a good six inches taller than his good friend and Good Will Hunting co-star Matt Damon who stands at 5'10". In addition to acting in the film, these two co-wrote Good Will Hunting. It won them a Golden Globe and an Academy Award for Best Original Screenplay. It also earned Affleck the title of becoming the youngest writer to win an Oscar for screenwriting.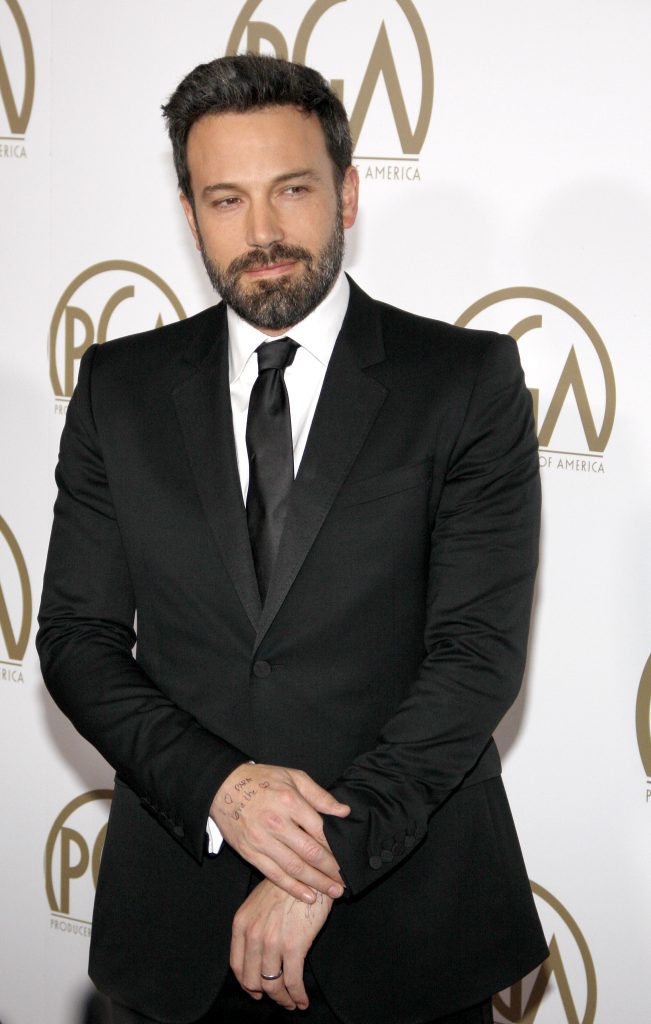 After that, Affleck then established himself as a leading man in films like Pearl Harbor, Changing Lanes, and Armageddon. He also starred in notable thriller films like Argo and Gone Girl. Then he went on to join the DC Universe by nabbing the role of Batman in Batman v Superman: Dawn of Justice and Justice League.
Alexander Skarsgard (6'4")
When it comes to height, we can't talk about Alexander Skarsgard without mentioning the rest of his family because every single one of them is seriously tall. Alex and his brothers Gustaf and Bill are all 6'4". Their brothers Sam and Valter stand at 6'5" and 6'3" respectively. Meanwhile, their only girl Eija is 5'10". Talk about a power family!
Almost all of the siblings have gone into the entertainment industry. Alexander is most known for his role in 2016's Legend of Tarzan and True Blood. And he also took on a part in Big Little Lies opposite Nicole Kidman who's own tall stature made her a good match for Alex.
Brigitte Nielsen (6'1")
Brigitte Nielsen has become known as one of Hollywood's iconic action stars. Before she got into acting, though, she started out as a model. She posed for Playboy magazine multiple times, and she was also approached by Marvel Comics to pose as the comic book character She-Hulk. In the peak of her modeling career, she became known as "Amazon" because of her height.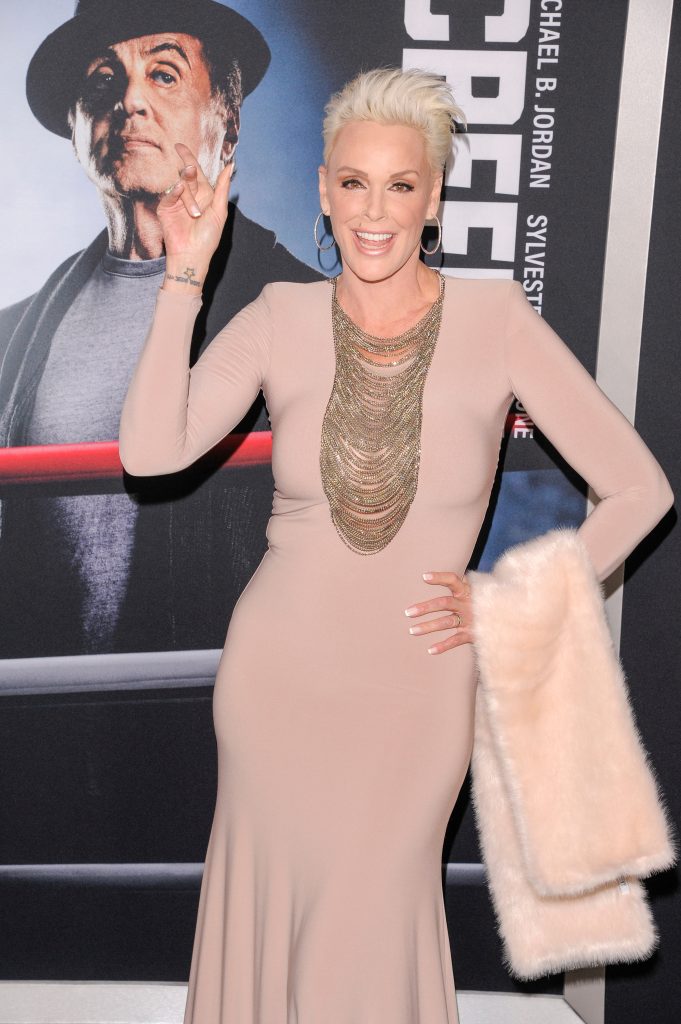 In her acting career, she's most known for her roles in Rocky IV and Cobra where she acted alongside her ex-husband Sylvester Stalone. A few years back in 2014, she reprised her role in Rocky IV in Creed II. In the same year, at the age of 54, she also gave birth to her first baby girl.
Brad Garrett (6'8")
Just by his height alone, Brad Garrett is one seriously hard man to ignore. Standing at 6'8", the man is just a few inches short of 7 feet! While filming the 2002 TV biopic Gleason, the production team made an extra effort to make him look shorter on-screen since Brad was almost a foot taller than the real Jackie Gleason.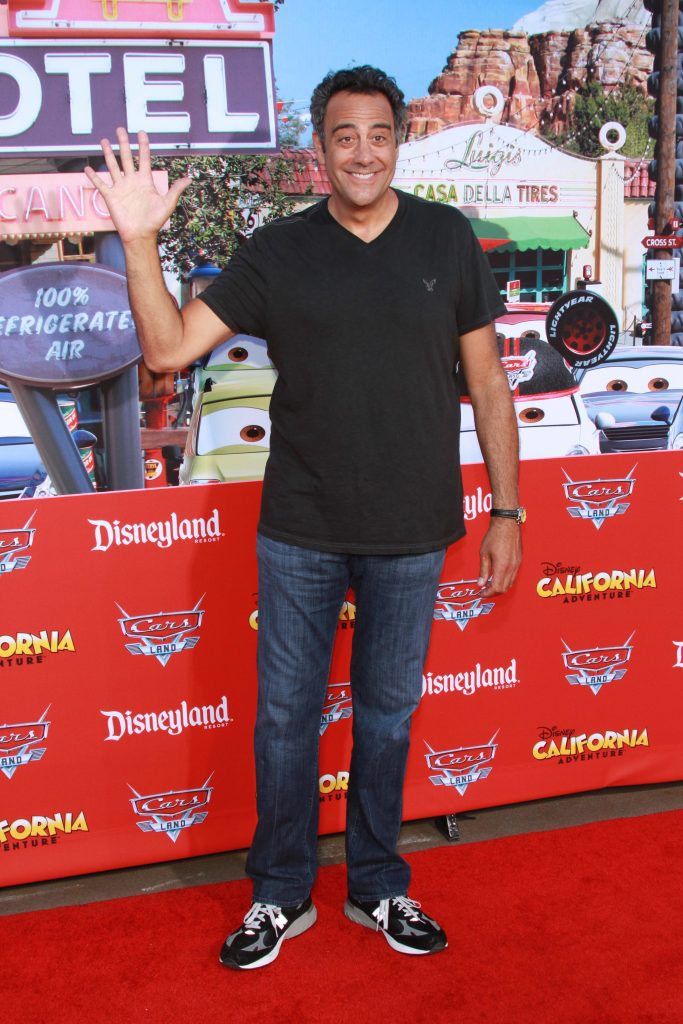 In addition to his height, Brad also has a distinctive voice. His extensive list of credits doing voice-over work includes Ratatouille, Up, Finding Nemo, Finding Dory, and Casper. He also lent his voice to Eeyore in both Ralph Breaks The Internet and Disney's Christopher Robin.
Brooke Shields (6'0")
At the age of 14, Brooke Shields became the youngest model ever to grace the cover of Vogue. By the age of 16, she was already one of the most recognizable models in America. Soon enough, she continued her success in the TV world. And while her height helped launched her modeling career, it was her talent that shot her to TV stardom.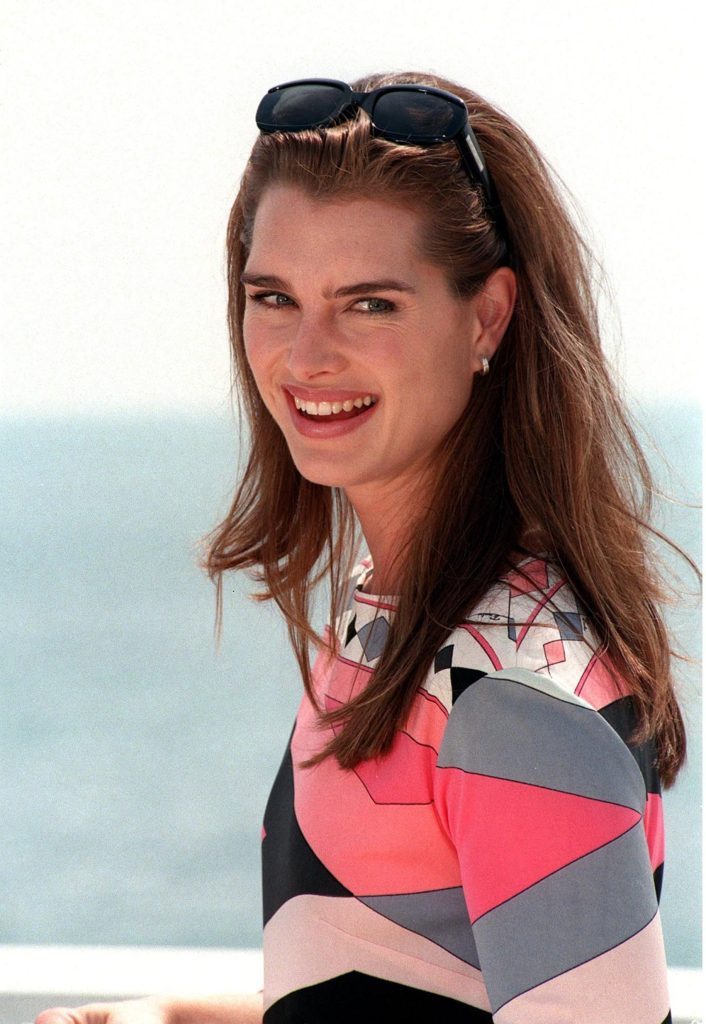 Brooke starred in several dramas, including The Blue Lagoon, where she worked with Christopher Atkins. Regarding her height, the actor described working with her as having the Statue of Liberty standing right next to him. She also starred in Suddenly Susan, which cemented her comedy queen title. Aside from all that, she's also a fashion designer.
Elizabeth Debicki (6'3")
Elizabeth Debicki hasn't always had the chance to stand at her full height on camera. But whenever she does, it comes as quite a surprise to see how tall the Aussie actress is. Her towering stature of 6'3" makes her look all the more glamorous. This, in addition to her iconic role in 2013's The Great Gatsby, has given her credit for bringing back vintage glamour to Hollywood.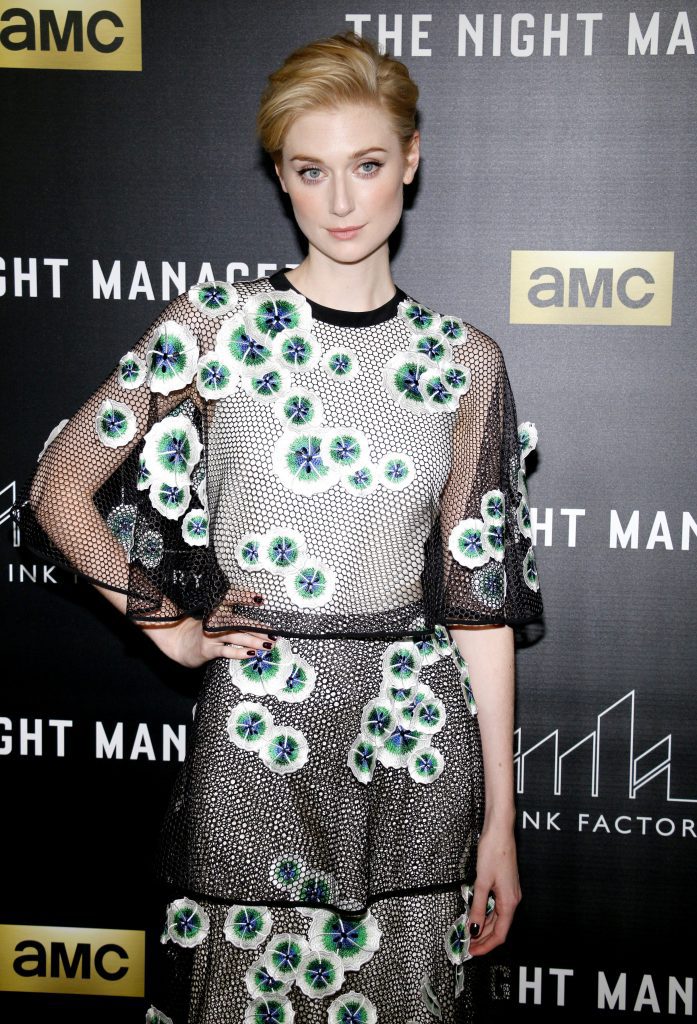 In addition to Gatsby, Elizabeth's height and talent has also made her remarkable in a couple of other films, including The Man From U.N.CL.E., Guardians of the Galaxy Vol. 2, Peter Rabbit, Widows, and Tenet. Now, she's preparing to take on the role of the late people's Princess Diana on Netflix's The Crown. And it seems that fans are more than pleased to finally have an actress who's just as tall or even taller than the real-life princess.
David Harbour (6'3")
Although David Harbour has plenty of other hit projects under his belt, he's best known for his role as the beloved Jim Hopper on Netflix's Stranger Things. And standing next to Millie Bobby Brown's Eleven who only stands at 5'4", we can immediately see just how large David Harbour is.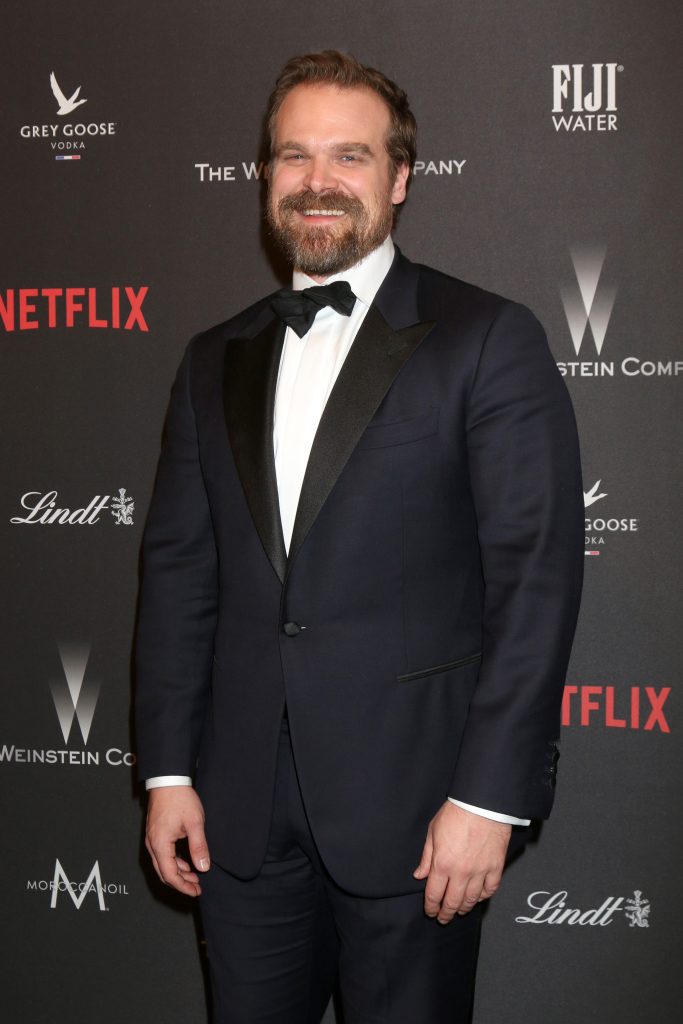 For his role in Hellboy, the actor added several pounds of muscle to his towering stature and transformed from a cuddly lovable Sheriff to a terrifying musclebound, big, demon monster. His transformation was so shocking that fans speculated it was all CGI. But the actor assured them that it was all 100% his hard work. Some of his other works include Black Widow, Black Mass, Parkland, and Quantum of Solace.
Henry Cavill (6'1")
At 6'1", Henry Cavill is fitting to play the role of DC's Superman. Add that to his well-built physique, and he can nab any leading roles he wants. He was once in line to play the quintessential role of James Bond in Casino Royale. And in 2013, he was named the World's Sexiest Man by British Glamour Magazine.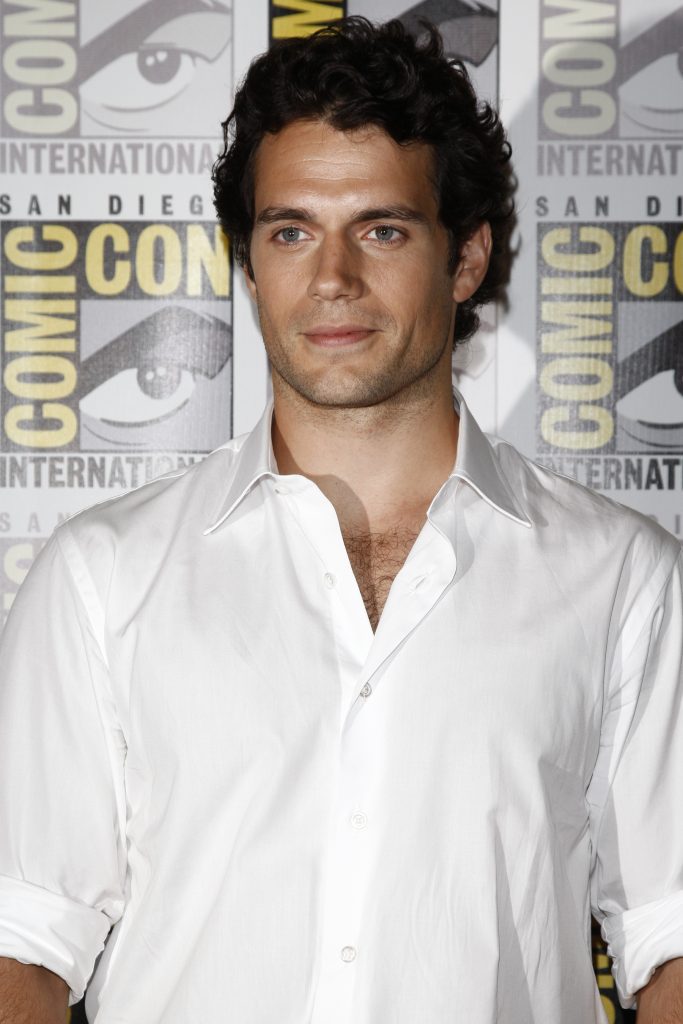 Cavill also starred in The Man From U.N.C.L.E alongside his equally tall co-stars Armie Hammer and Elizabeth Debicki. In 2019, Cavill dazzled the world again in his lead role in Netflix's hit fantasy drama The Witcher. And now, he's set to play the role of another famous tall fictional character, Sherlock Holmes, in Enola Holmes.
John Krasinski (6'3")
Thanks to his role as Jim Halpert in The Office, John Krasinki became a household name. He was also the resident tall guy of the show, although his co-star Zach Woods who plays Gabe Lewis, is actually an inch taller. Much like his onscreen character, Krasinski is almost a full head taller than his wife Emily Blunt, who stands at 5'7".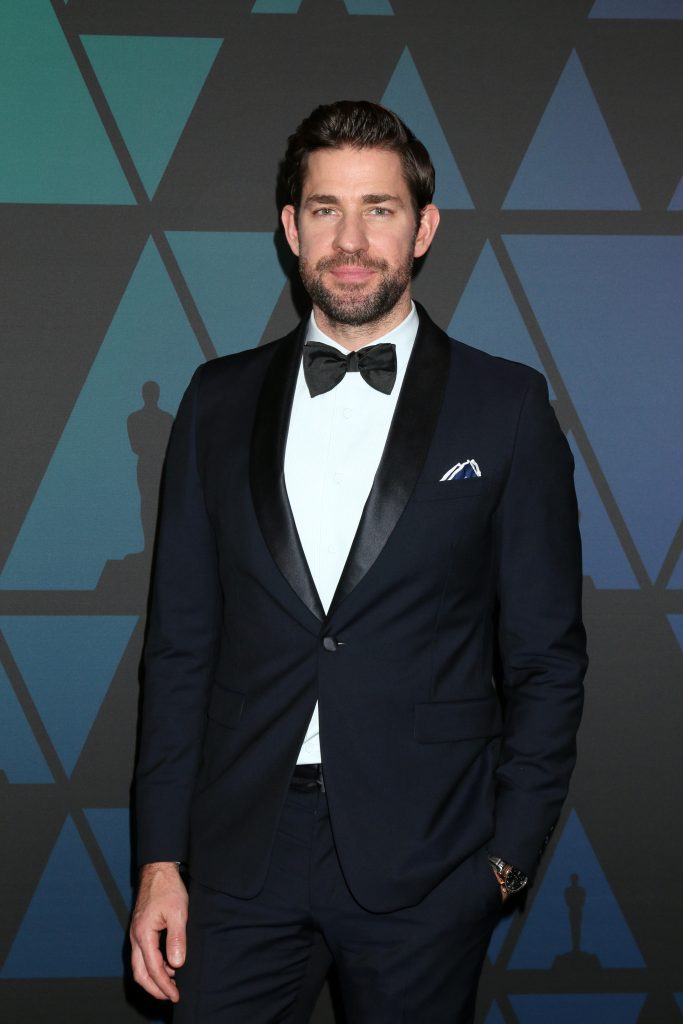 Funnily enough, despite his already tall stature, Krasinki is the smallest among his siblings. His two older brothers stand at a whopping 6'6" and 6'"10, respectively. Aside from The Office, Krasinski is also well known for directing and acting alongside his wife in A Quiet Place as well as his spy role in Amazon's Jack Ryan.
Kristen Johnston (6'0")
Before Kristen was known and loved for her role as recovering addict Tammy Diffendorf on Mom, the actress played everyone's favorite lieutenant Sally Solomon in 3rd Rock From The Sun. For that, she won the Primetime Emmy Award for Outstanding Supporting Actress in a Comedy Series twice.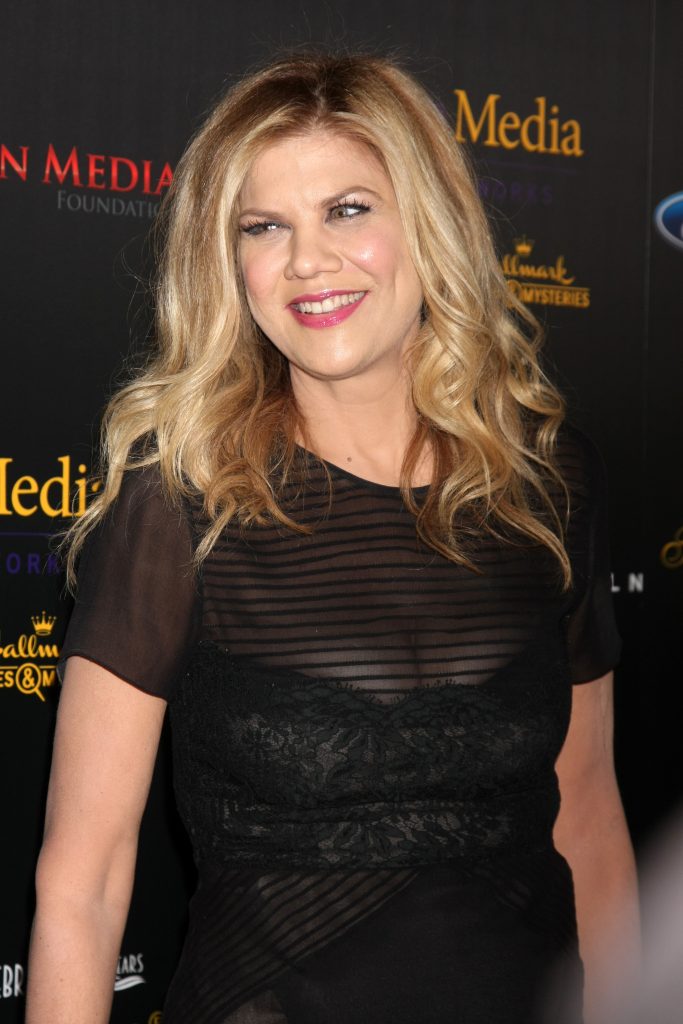 Although she seems quite proud to be a part of the 6-foot club now, the actress hasn't always felt confident with it. At 11-years-old, the actress was already at her full height. And in 2012, she told The Advocate that she was bullied pretty badly because of it. But since then, she has learned to embrace her life as a freak as she puts it.
Jason Segel (6'4")
At 6'4", Jason Segel has always stood head and shoulders over his fellow castmates on How I Met Your Mother. In Forgetting Sarah Marshall, his height became more prominent as he starred alongside Mila Kunis who was a whole foot smaller at 5'4".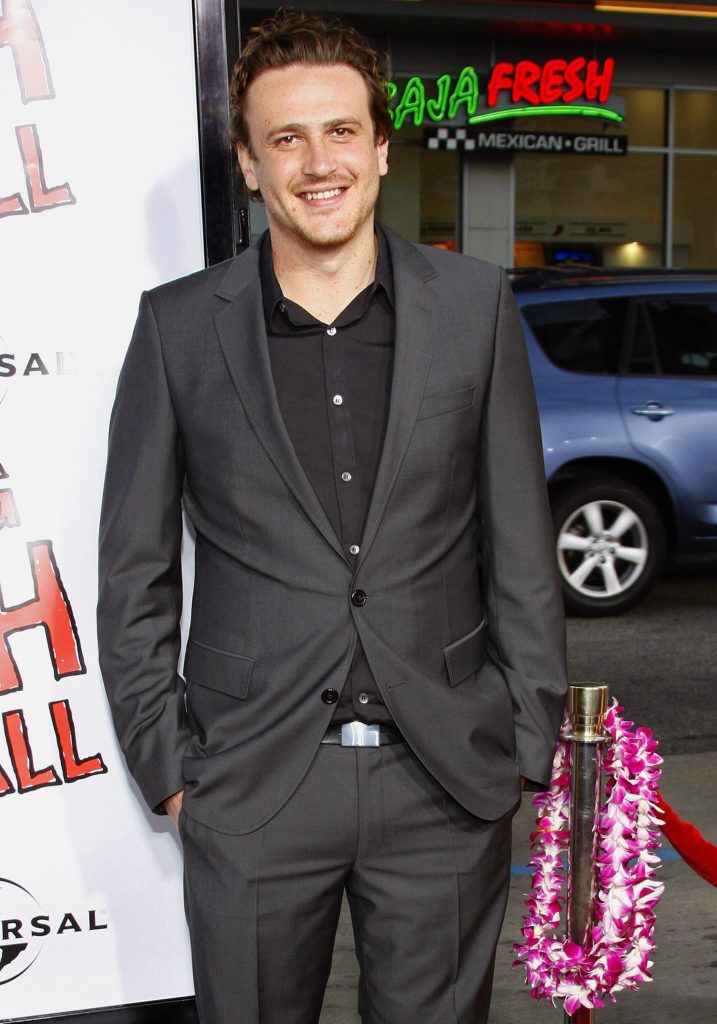 Unfortunately, his height hasn't always been an advantage for Jason. In an interview for Bad Teacher, Jason revealed that he was made fun of for being so tall. Since he hit his full height in puberty, Jason's classmates would often jump on his back one by one while chanting, "Ride the oaf, ride the oaf." With his success now though, he's farther than ever from those terrible memories.
Ryan Gosling (6'0")
Ryan Gosling's height has definitely helped him earn the title as one of Hollywood's leading heartthrobs. And with his roles in The Notebook, La La Land, Blade Runner 2049, and First Man, he has earned and cemented his place as a leading man.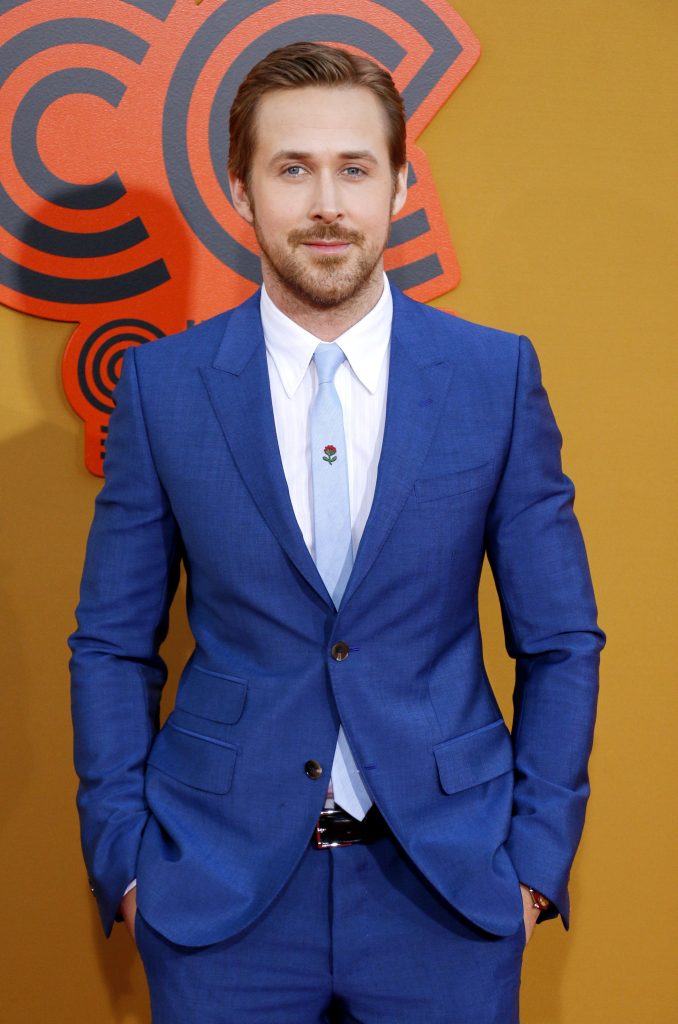 Gosling is well-known for his serious dedication to his roles. For his part on Lars and the Real Girl, he learned how to knit, and for Drive, he studied how to build a car. For La La Land, he also learned to play the piano four months before filming. Although he couldn't play the jazz pieces himself on screen, co-star John Legend admitted to being jealous of how fast Gosling learned to play almost at a professional level.
Joe Manganiello (6'5")
The Magic Mike XXL star, with his dashing good looks and powerful physique, has women swooning all over the world. Sadly for those ladies, Joe is taken by the equally gorgeous Sofia Vergara. And although a lot of men would probably love swapping bodies with him, Joe insists that his height can often be a drawback.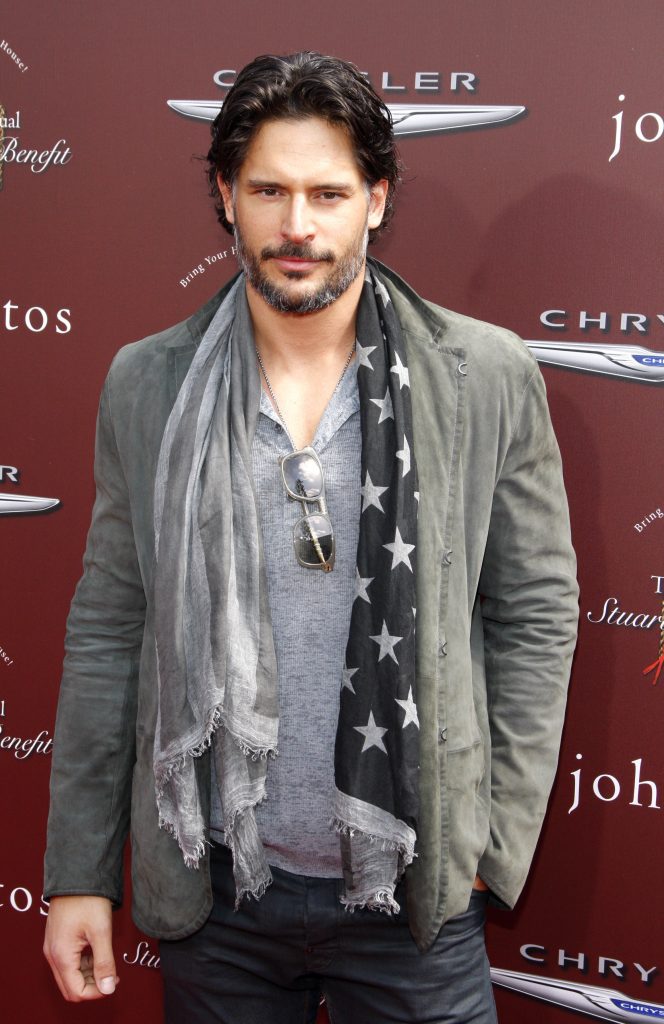 Joe told Movieline that he often struggled with grabbing lead roles because of his height. Often, he would be put up for the part of the big crazy best friend, one of the big bad guys, or the romantic interest of so and so. He noted that for some reason, we are living in an era where the leading men are shorter than they were in the '40s, '50s, and '60s. Fortunately, films and shows like Magic Mike and True Blood came along, which welcomed him with open arms height and all.
Jane Lynch (6'0")
In her time in Glee as coach Sue Sylvester, Jane Lynch was never dwarfed by any of her castmates. Almost everyone stood shorter than her 6-foot stature. Funnily enough, Jane remarked that people don't realize how tall she is unless she stands up. She doesn't have long arms or legs, so when she stands, her full height comes as a great surprise to most people.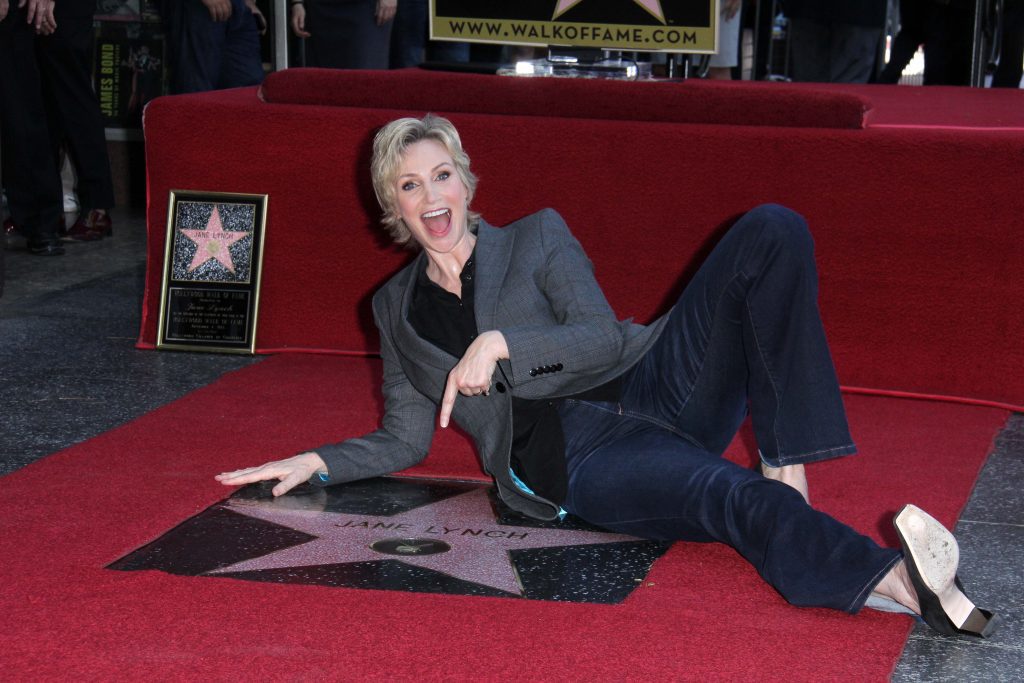 Jane credits part of her height to her mother. When she was growing up, Jane's mother taught her how to carry herself properly, with her shoulders back, sitting up straight, and all the other instructions. So for anyone who wants to grow a few inches taller out there, better listen to the coach.
Sigourney Weaver (6'0")
Sigourney Weaver is the original action heroine of Hollywood. Starring in classics like the Alien franchise, Annie Hall, the Ghostbuster franchise, and Avatar, she is considered to be the pioneer of female action heroes in sci-fi films. Another impressive thing about the actress is her height. Standing at 6'0", she's one of the tallest female stars in Hollywood.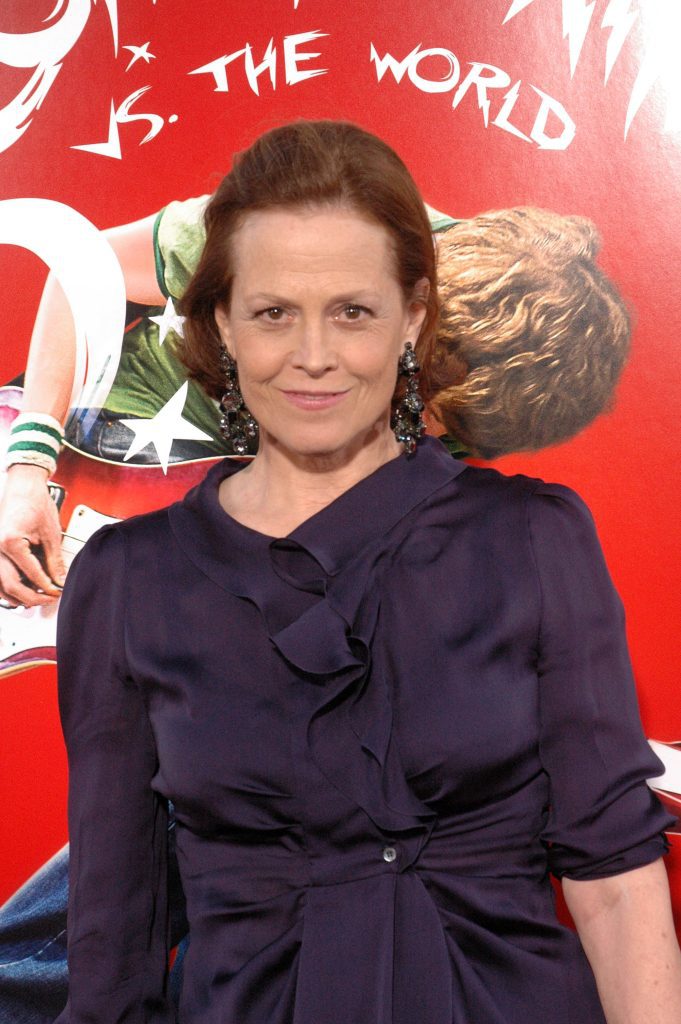 Like some of the other ladies in this list, though, Weaver had some trouble with her height. When she was first starting out, she struggled landing roles because of how tall she is. As she said, no man would want to stand on an apple box for hours on end just to be able to look into her eyes. And she realized that being tall isn't all its made out to be.
Clint Eastwood (6'4")
Five-time Oscar-winner actor, director, and musician Clint Eastwood is undeniably one of the tallest Hollywood legends. His illustrious career, which spans more than 60 years, has made him a living, breathing legend of the silver screen. And his roles in hit Westerns like Million Dollar Baby and Every Which Way But Loose has made him a steadfast cultural icon of masculinity.
With a career as long as his, we can only imagine how many roles Clint turned down. And it comes as no surprise that some of these roles included that of Superman and James Bond. Clint simply wasn't interested in playing those characters. That hasn't stopped him from becoming and remaining one of Hollywood's highest-paid actors, though.
Will Ferrell (6'3")
One thing that made Elf all the funnier is that the main star of the show, Will Ferrell, is by far taller than the rest of his elf mates and the other characters of the show. Although there were some special effects to make him look even more gigantic, the actor doesn't need much to tower over anybody in real life.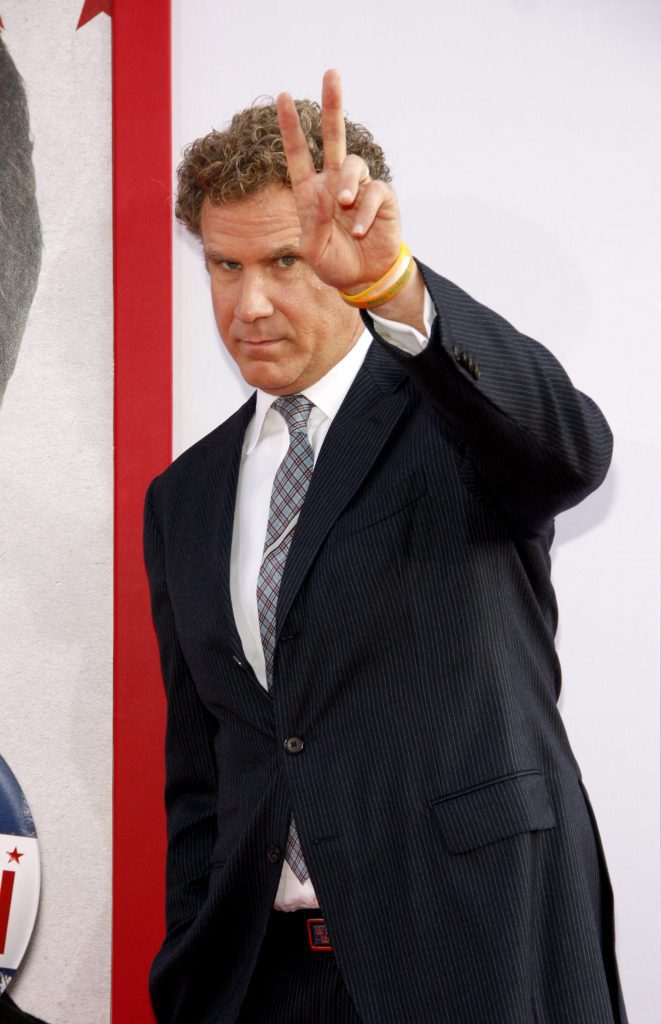 Aside from being known as the gigantic elf, Ferrell is also most known for his role in Saturday Night Live. His career in comedy also bloomed in film. He starred in Anchorman, Old School, Daddy's Home, and Blades of Glory. And he also landed roles in several animated films like The Lego Movie and Megamind.
Will Smith (6'2")
Will Smith is one of the coolest actors out there. Since his starring role in The Fresh Prince of Bel Air, Will has gone on to appear in other memorable films like Independence Day, Bad Boys, Men In Black, and Enemy of the State. He has also been ranked by Forbes as one of the most bankable stars worldwide.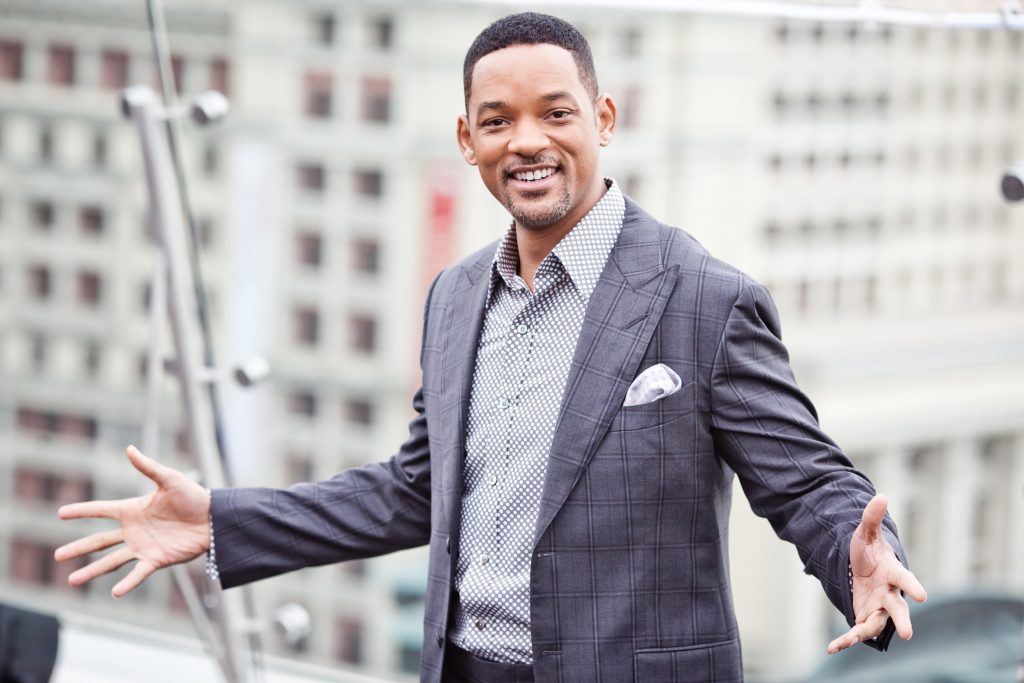 Another cool thing about him is his marriage to Jada Pinkett Smith. Everyone loves them. And we love them even more for their significant height difference. While Will stands at a proud 6'2", Jada only stands at a petite 5'.
Tom Hanks (6'0")
At 6'0", Hollywood's favorite leading good guy Tom Hanks is one of the taller men in town. And with his long list of works, including Saving Private Ryan, A Beautiful Day in the Neighborhood, Cast Away, Toy Story, and Saving Mr. Banks, he's widely regarded as an American cultural icon.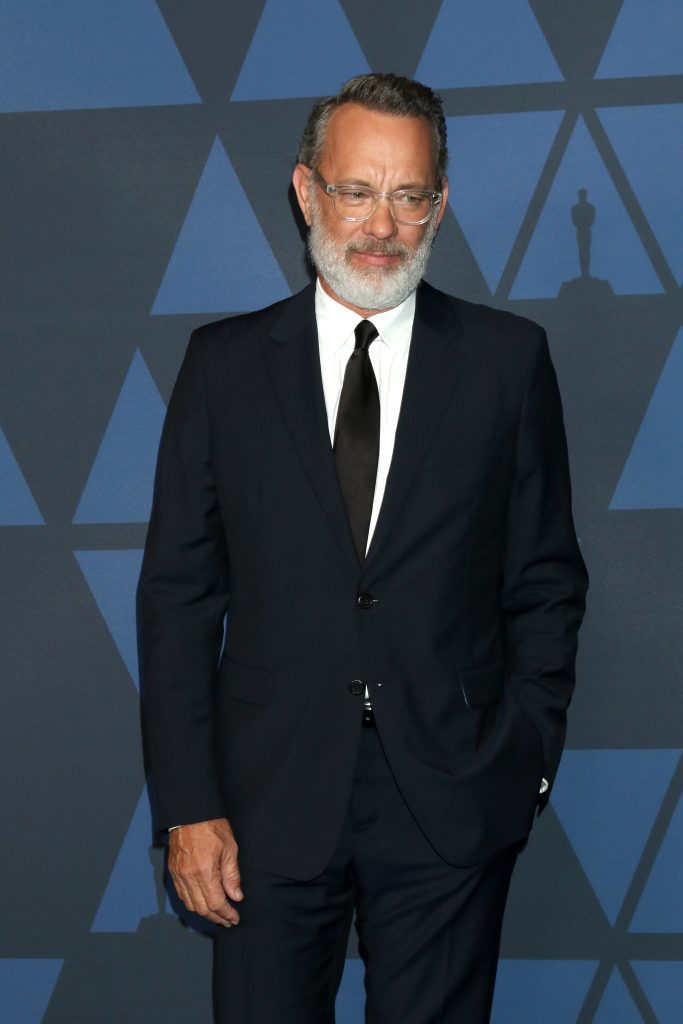 Hanks has received plenty of accolades for his work in film and TV. But in addition to those, he has also won various awards and honors in other fields. For instance, he was awarded the Highest Civilian Award from the U.S. Navy for his work on Saving Private Ryan. He also has an asteroid named after him after his work in Apollo 13. That's what you call amazing!
Chris Pratt (6'2")
We don't know if it's just coincidence, but it seems that if a Hollywood star is named Chris, they'd be quite tall. Although at first glance, it might not seem like it, Chris Pratt is just an inch shy from becoming the tallest Chris of the MCU. Fun fact, he's exactly the same height as his character Peter Quill/ Star-Lord in the comics.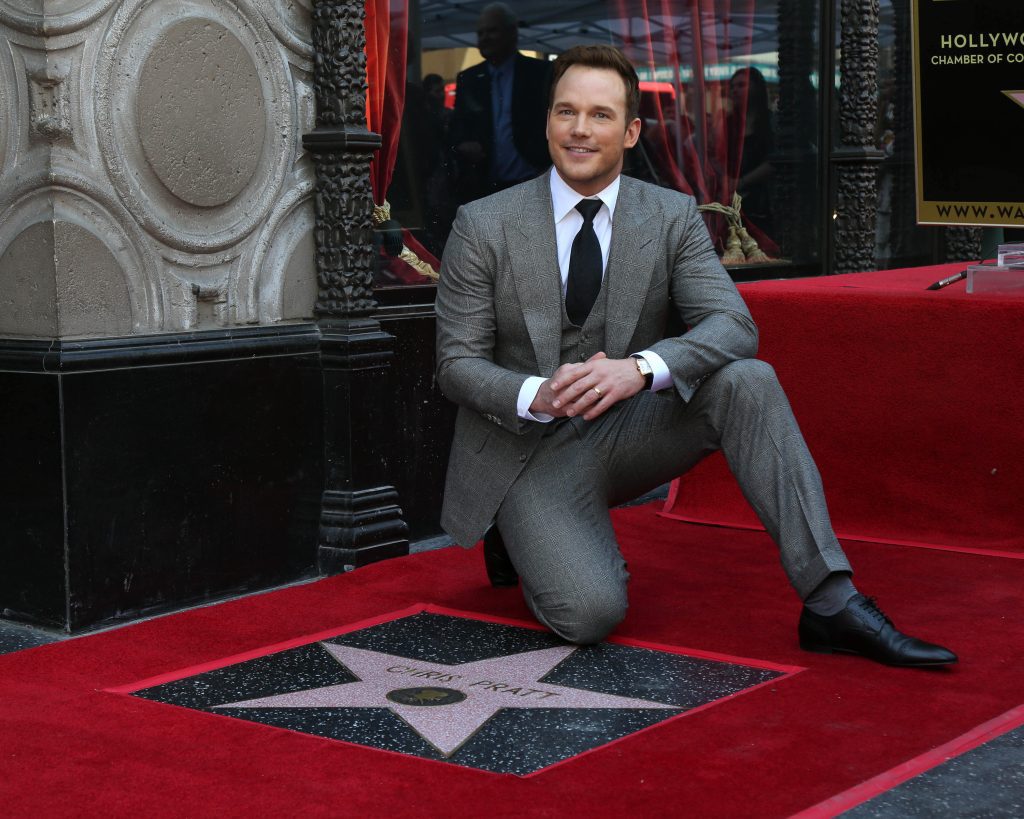 People often love Chris Pratt and not just because he's Star-Lord. He's down to earth and loves talking to people openly. He was popular with all social groups in high school. And people reportedly liked him everywhere he went no matter what their clique was.
Geena Davis (6'0")
Geena Davis will always be the first female president of America in our hearts. And even if her stint in Commander in Chief ended too early, we still love seeing her in her other works like Coma, In a World, Grey's Anatomy, and The Exorcist.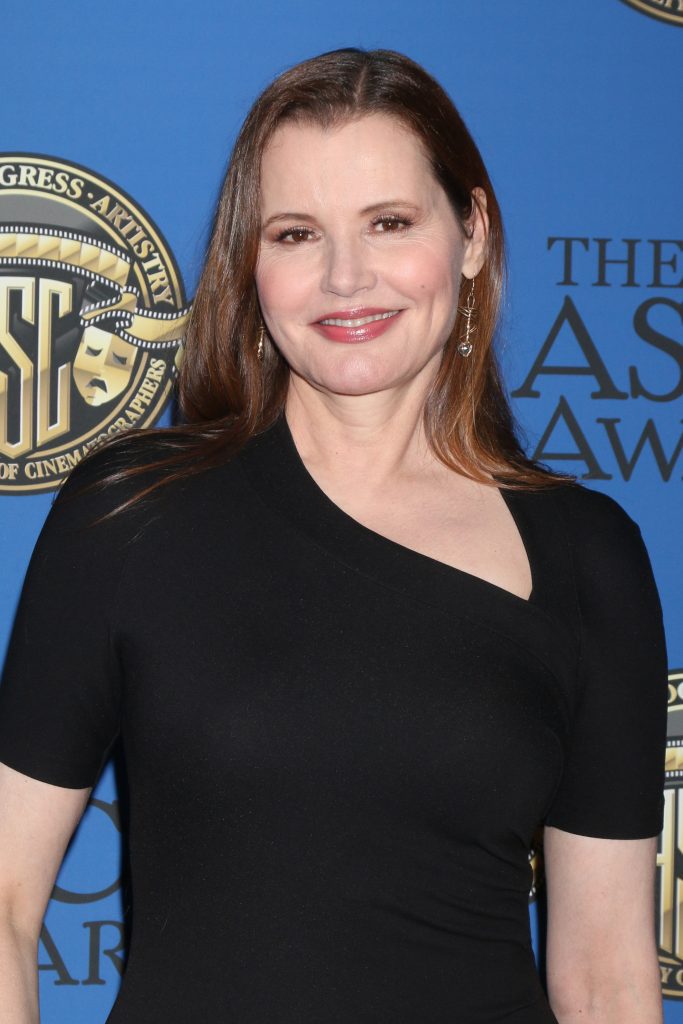 Although she's already a member of the 6-foot club, the press often adds a few inches to Geena's height, which the actress takes with a laugh. She also admitted to lying about her height to get gigs when she was still modeling. And although she revealed that she might not have gotten some jobs because she was too tall, Geena insists that her height has never gotten in the way of her career. She has turned it into an asset instead, making it an interesting facet of her character.
Tom Hiddleston (6'2")
No one can miss Tom Hiddleston's tall and lanky build. Much like his on-screen brother in the MCU, the British actor is one of the tallest characters in the franchise. He's actually just an inch shorter than Chris Hemsworth and two inches less than his character's real height.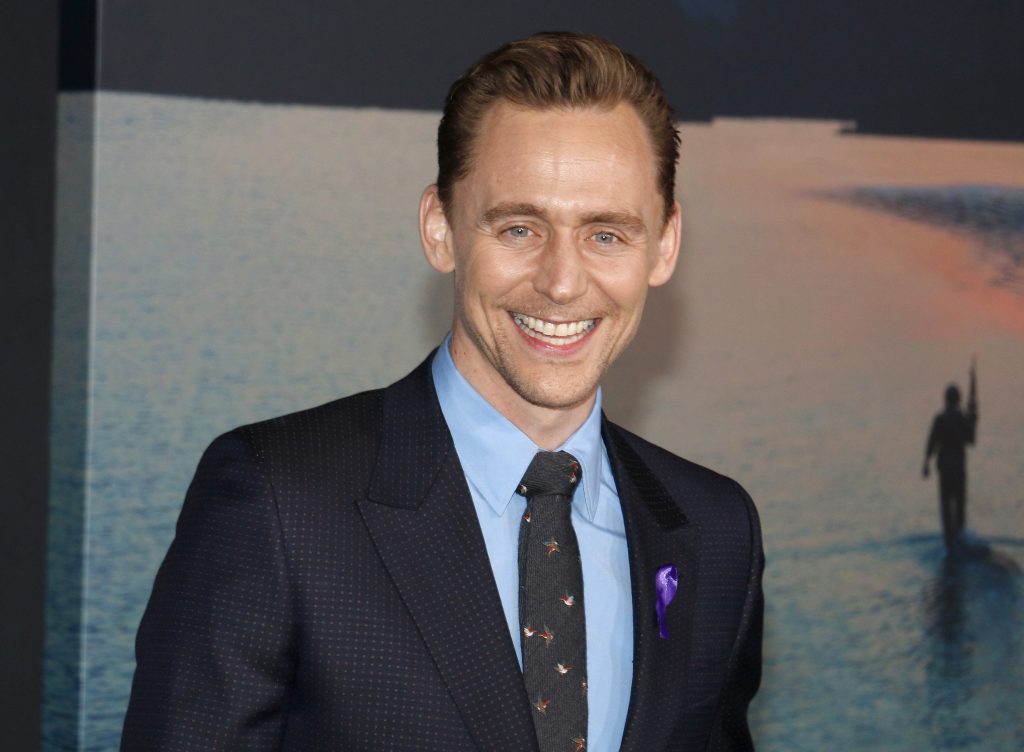 Before Chris landed the role of Thor, Tom auditioned for it. He even bulked up for the part. But director Kenneth Branagh felt that he was more suited to be everyone's favorite god of mischief. And although we all love him as Loki, Tom is simply amazing in every performance he gives. It's simply hard to find anything to hate about the guy.