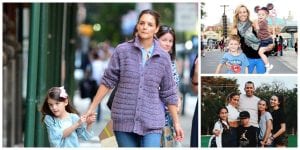 Strict Celebrity Parents That Makes One Appreciate Their Own More
By Iulia P
---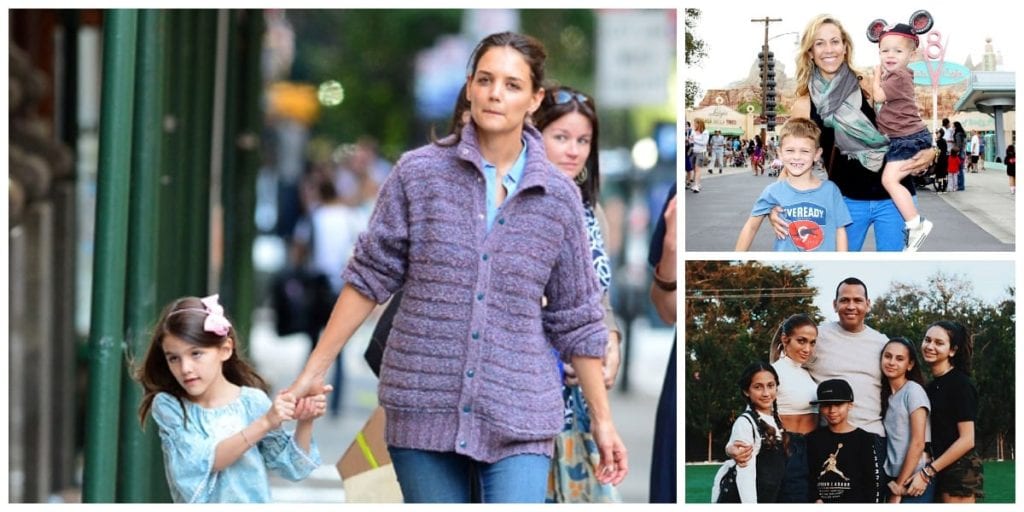 The meaning of "strict" can vary from individual to individual, and while strict parenting was a thing back in the day, nowadays, more indulgence is advised when it comes to parenting your child. But does being indulgent work when your child is stubborn or just doesn't want to listen? Or when you're filthy rich, superfamous, and the eyes of the public are not only on you but on your kids too?
While some celebrities, like Johnny Depp or Jada Pinkett-Smith, for example, don't seem to care about how their children behave in the public eye and behind closed doors, there are some celebs for whom having kids with a perfect behavior is the norm. Here are some Hollywood parents that are aware that the way their children grow to be is actually the mirror of their parenting style.
Jessica Alba
The beautiful Latina actress is mother to three angels, two girls, and a boy. Even if she seems like the most indulgent mother that can be, she is actually one strict cookie. While doing an interview, she admitted that her solution is always the "Time- Out when things go south."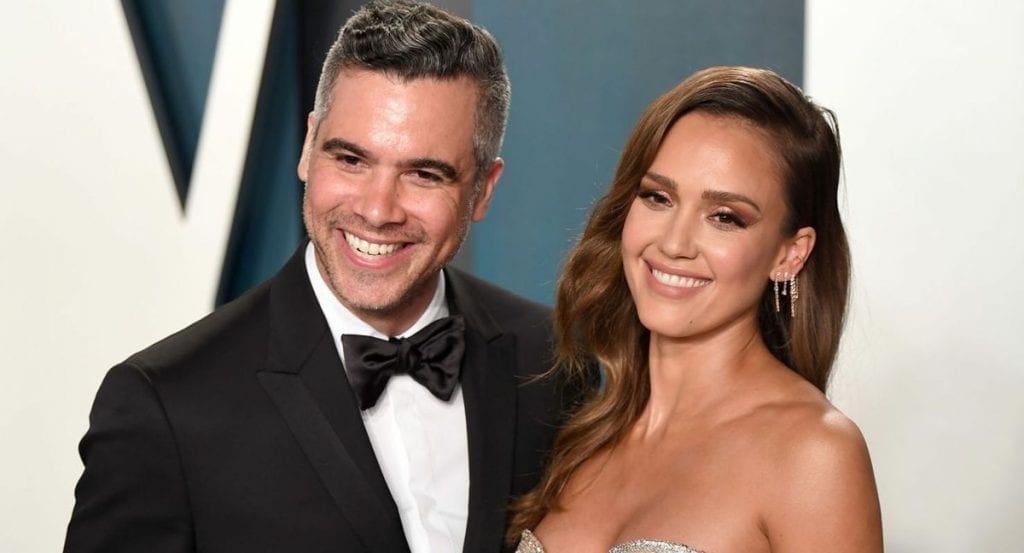 For her, the "time-out" method means that her kids have to go to the corner and stay there with their noses stuck to the wall until their angry tantrum is over. The actress said that this works wonders for her children and that even though, for some parents, this might be a little extreme, it actually helps solve the problem quicker.
Julia Roberts
The Pretty Woman actress is the mother of two sons and a daughter. When it comes to her parenting style, she admitted that some would consider her parenting style a little bit too strict while speaking to an online publication.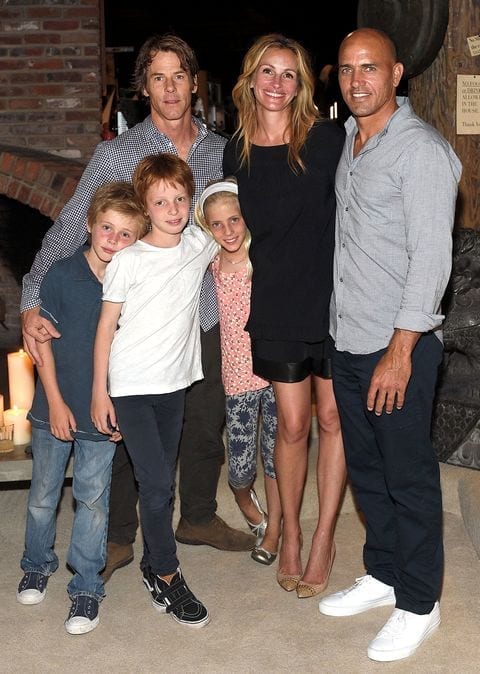 The 52 years old actress told the publication that two of the many rules in her household are: no social media for the kids and no sweets and fast food. While she stated that she does make an exception every now and then to the "no fast-food" rule, she is very serious about her kids staying away from social media.
Ashton Kutcher and Mila Kunis
The two actors met for the first time on the set of That 70's Show, and almost 20 years later, destiny brought them back together, but this time as a couple outside the set. The two are parents to a girl and a boy, and even though they consider themselves "goofy parents," they have strict rules.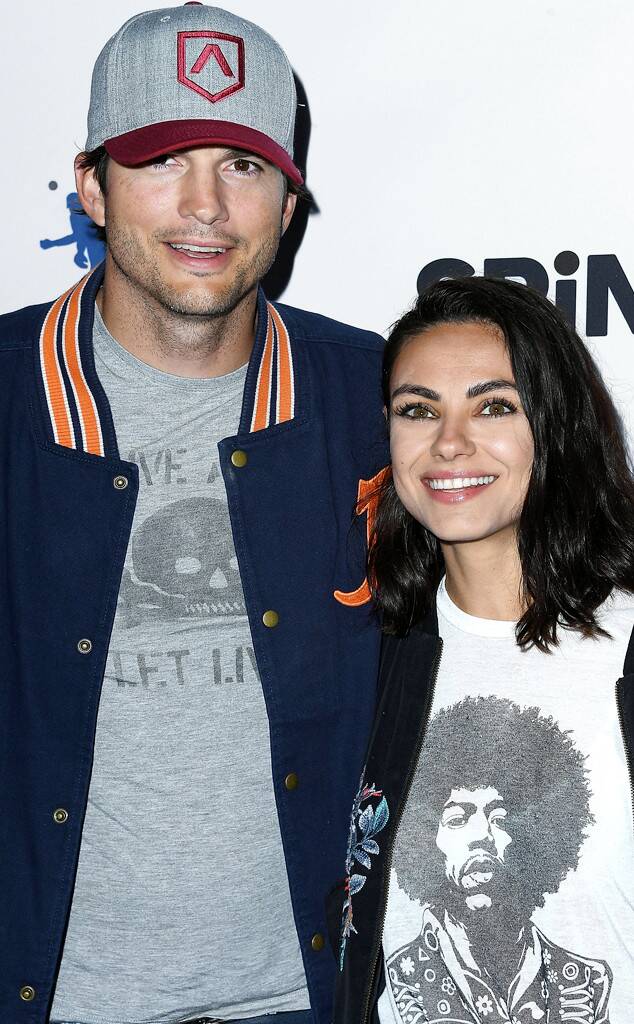 Since both of the actors come from middle-class families, they want their kids, despite their actual status, to grow into humble young adults. One of their many rules regarding this is that their kids won't get more Christmas gifts than it is actually necessary. The actors don't give the kids gifts for Christmas; they let family members gift them instead but not with too many. They said they usually urge all their friends and family members to donate the gifts they got for the Kutcher-Kunis kids to charity.
The Beckhams
They might look like they are very permissive when it comes to their four children, but Victoria and David are nowhere near that. On one T.V appearance, the former Spice Girl told the host that "We've always been strict parents." And you can tell because the Beckham kids always behave impeccably in public.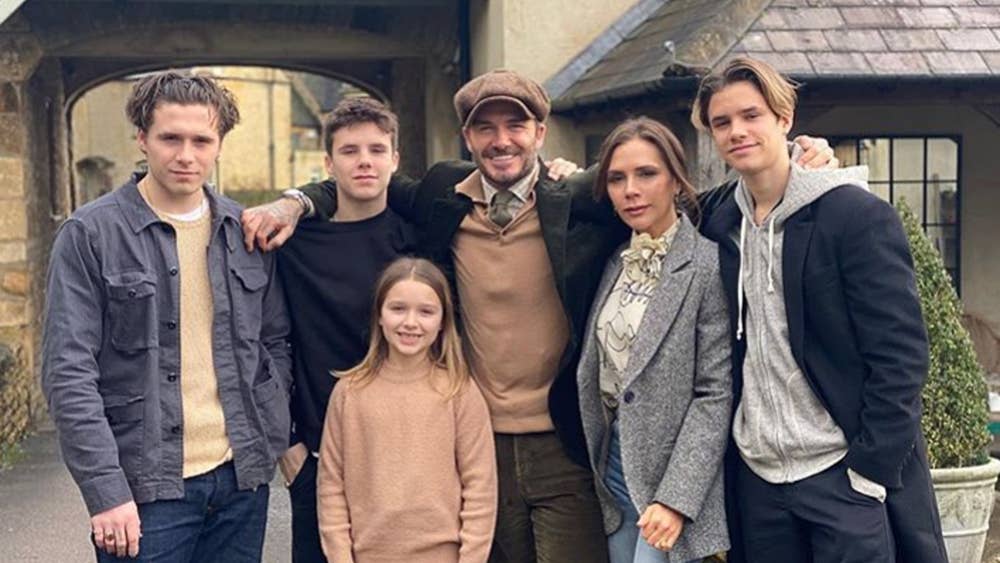 When asked about the main rules of her and her husband's parenting style, the designer said that the most important is that their kids are humble and grateful. Also, politeness is the norm, and chores and work ethic are taught and performed daily by all 4 of their kids. When it comes to social media, the Beckham kids are allowed to have accounts on different social platforms but their parents highly control them.
Brad Pitt
Even though the Brangelina power couple (Brad Pitt and Angelina Jolie) divorced a couple of years ago, more exactly in 2016, the two are very involved in their 6 kids' lives and education. Although the actor seems like the cool, permissive parent, Jolie confirmed that he is actually "a very hands-on father" with a lot of strict rules.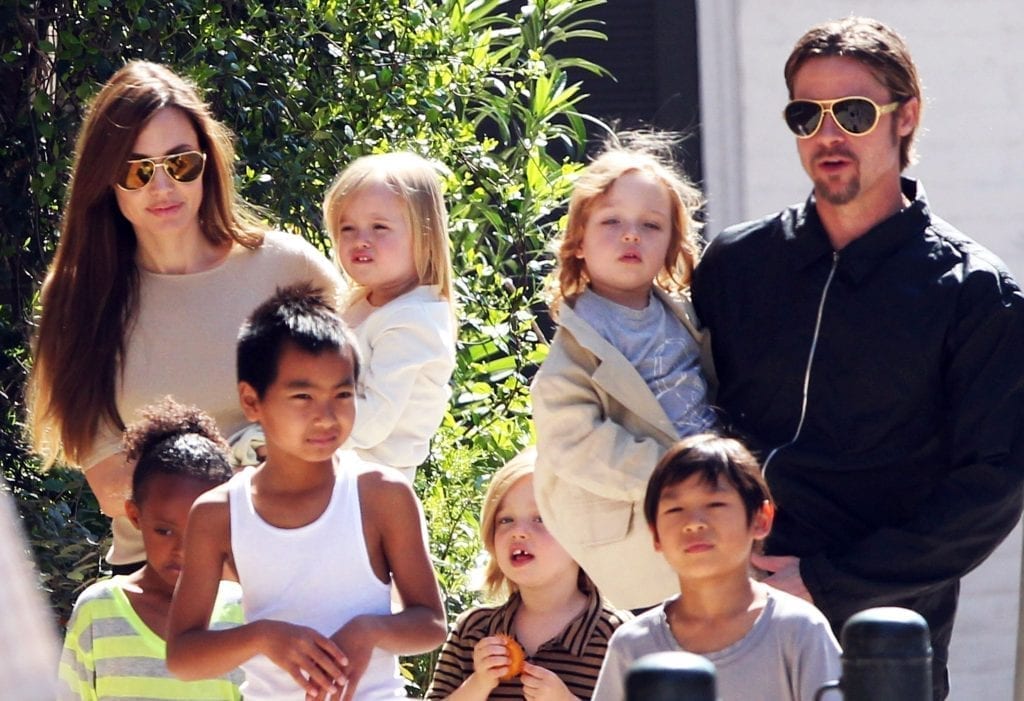 The actor admitted to being strict and disciplinarian, in a few words, the bad cop, especially when it comes to his three boys: "I am strict with the boys. Girls do no wrong, so I don't have to be". Allegedly his parenting style made his relationship with his oldest son grow cold. In 2016, before his and Jolie's divorce, Pitt was accused of child abuse, this being the main reason for the couple's divorce.
Gwyneth Paltrow
The actress and her ex-husband, the rock band Coldplay's vocalist, Chris Martin, are parents to two beautiful kids. Even though the couple divorced back in 2016 due to their differences, the two managed to nail the co-parenting mission.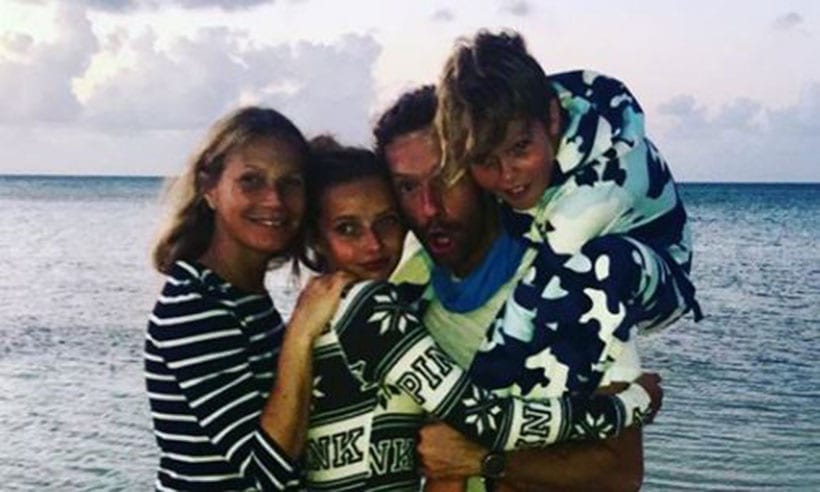 The actress declared that she is a strict parent and that she might be the bad cop between her and Christ Martin. She admitted being the strictest when it comes to the food her kids eat. In the Paltrow house, junk food is not allowed; this and screen time, unless the kids learn from it. She declared that usually, her kids watch T.V in either French or Spanish to learn the languages.
Madonna
The pop queen, as extravagant she might be on the stage as strict and controlling she is as a parent. You wouldn't say, huh? Mother of 6 children, 2 biologically and 4 adopted, Madonna's purpose as a mother is to raise humble and healthy kids.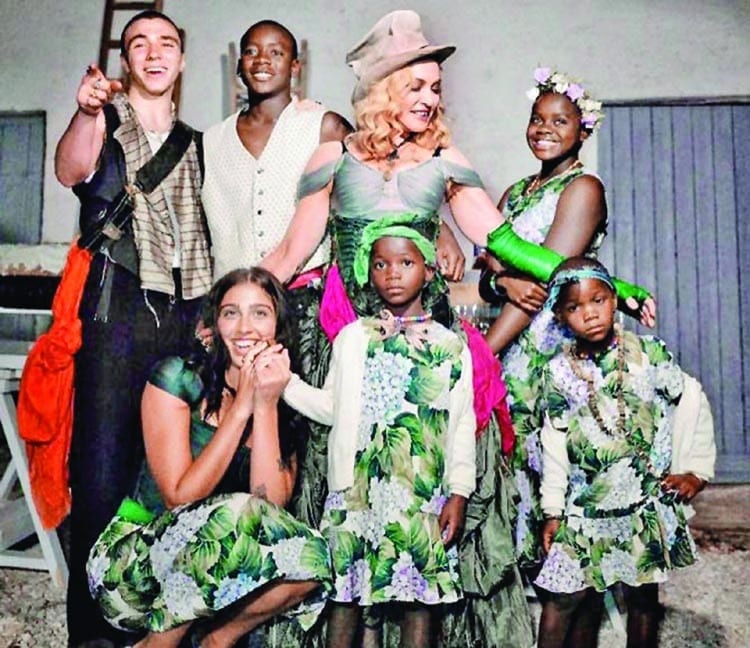 It is reported that the queen of pop is very serious when it comes to the food her kids eat; everybody is on a macrobiotic diet with no junk food or dairy allowed. Also, despite the amount of money that she has in her account, Madonna wants her kids to do chores as normal kids do. Allegedly her strict parenthood made her biological kids distance themselves from her.
Kourtney Kardashian
The so-called "least interesting to look at" Kardashian sister is definitely really interesting to follow regarding her parenting style. She is both strict and accommodating, and this style seems to work perfectly for her and her three kids.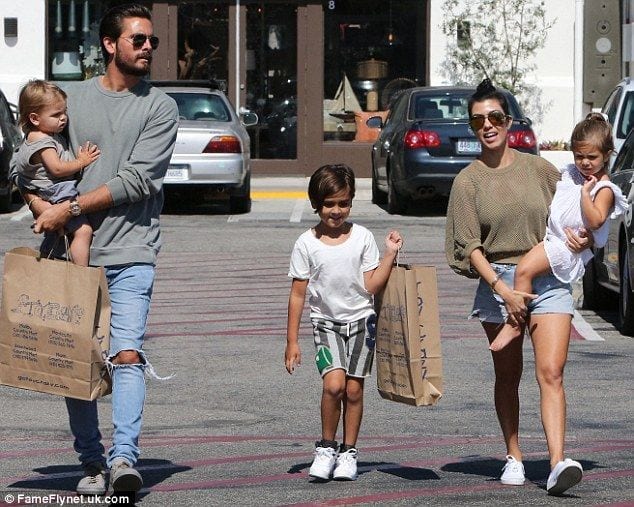 She might be indulgent when it comes to co-sleeping or her kids being outspoken, but she is definitely as strict as she could be when it comes to her kid's healthy lifestyle. Kourtney and Scott Disick's children are kept away from the Microwave and any food warmed up in it, from plastic toys, dairy, and gluten.
Jennifer Garner
The Mother's Day actress, Jennifer Garner, and her ex-husband actor Ben Affleck are parents to two daughters and one son. Even though the couple divorced in 2018, they manage to have an excellent co-parenting relationship. Both of them are equally involved in their children's lives and education.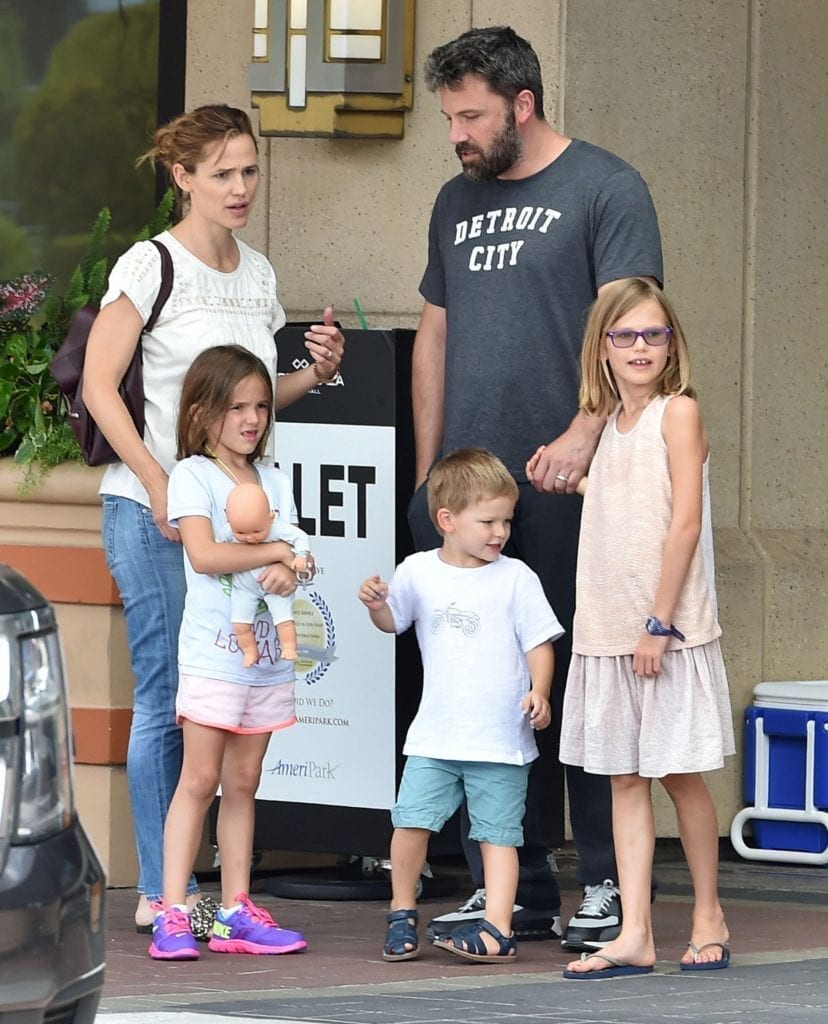 There are not many reports about Ben Affleck's parenting ways, but there is heaps of information about Garner's. The actress often writes on her blog about her parenting style. We can deduct from her articles that she is generally a cool mom but very strict when it comes to the food her kids eat. Her three kids are not allowed sweets nor junk food, and they only eat organic food, most of it grown and harvested in their back yard.
Mariah Carrey
The queen of Christmas, diva Mariah Carrey and her ex-husband Nick Cannon are parents to twins, a girl, and a boy. Despite her net worth (which is between 300 and 500 million dollars) the songstress, who comes from a family that struggled financially, wants her kids to stay humble and grounded.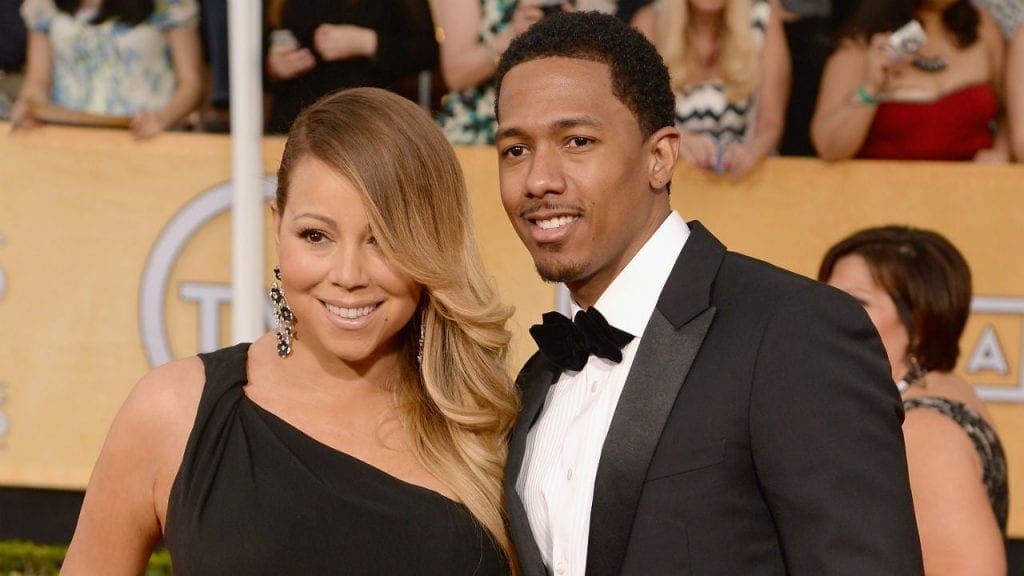 Besides the songstress trying to teach Dem Babies, as everybody knows them, about the value of the dollar, she is also strict about screen/ internet time. Her twins are allowed to use the internet only under the supervision of someone Carrey trusts.
Julie Bowen
The actress might be the coolest mom for her three fictional kids in the T.V series Modern Family, but she is one strict mama when it comes to her actual kids. Julie Bowen has three boys, and since she won the custody of them, she is doing everything she can to raise them into well behaved and responsible men.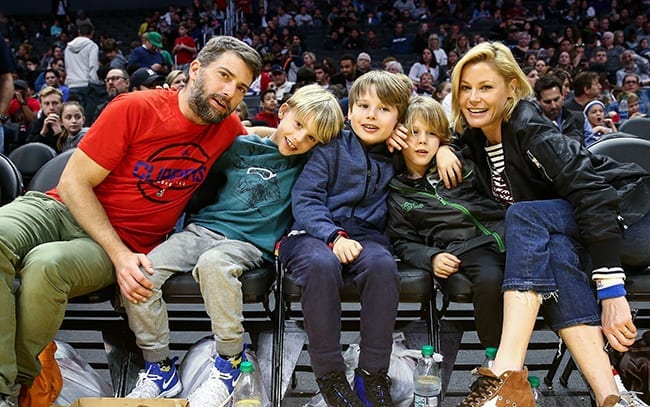 Many tantrums can happen, especially when you have toddlers, but the actress is not afraid to discipline her boys and ground them. She admitted that as much as she loves the idea of being your kids best friend, this technique doesn't always work.
Bill Gates
The second richest man in the world, Bill Gates and his wife Melinda Gates are pretty strict parents to three children. The couple's mission is to raise them into being good, responsible, humble, and with a solid work ethic.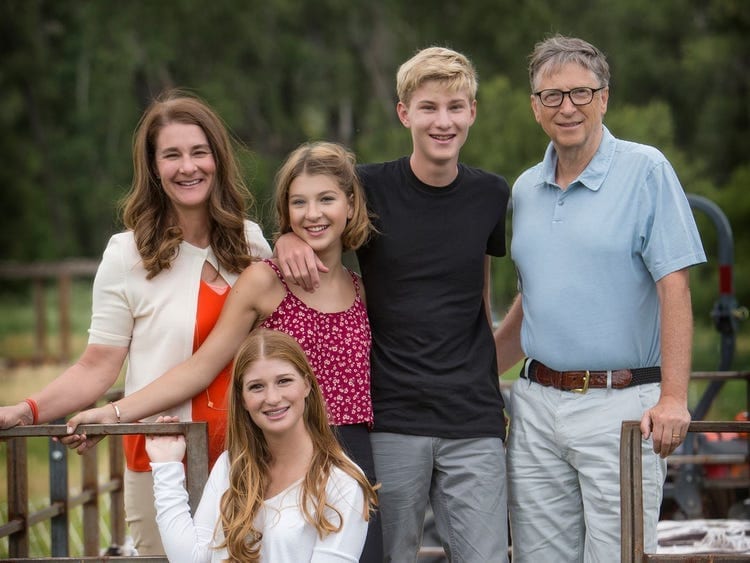 Despite their father's net worth, the Gates children have to do chores, are given modest amounts of pocket money, and all of them were allowed to have a phone only when they turned 14. On top of this, Gates decided that the huge fortune will not be split between the children when they pass away, instead, it will all go to charity. This way their children will have to work as hard as their father did in order to have the life they desire.
Cate Blanchett
The Australian actress is married to screenwriter Andrew Upton, and together they have 3 boys and an adopted girl. When asked about her parenting style, the actress stated that she is often the bad cop and that the kids prefer her husband more.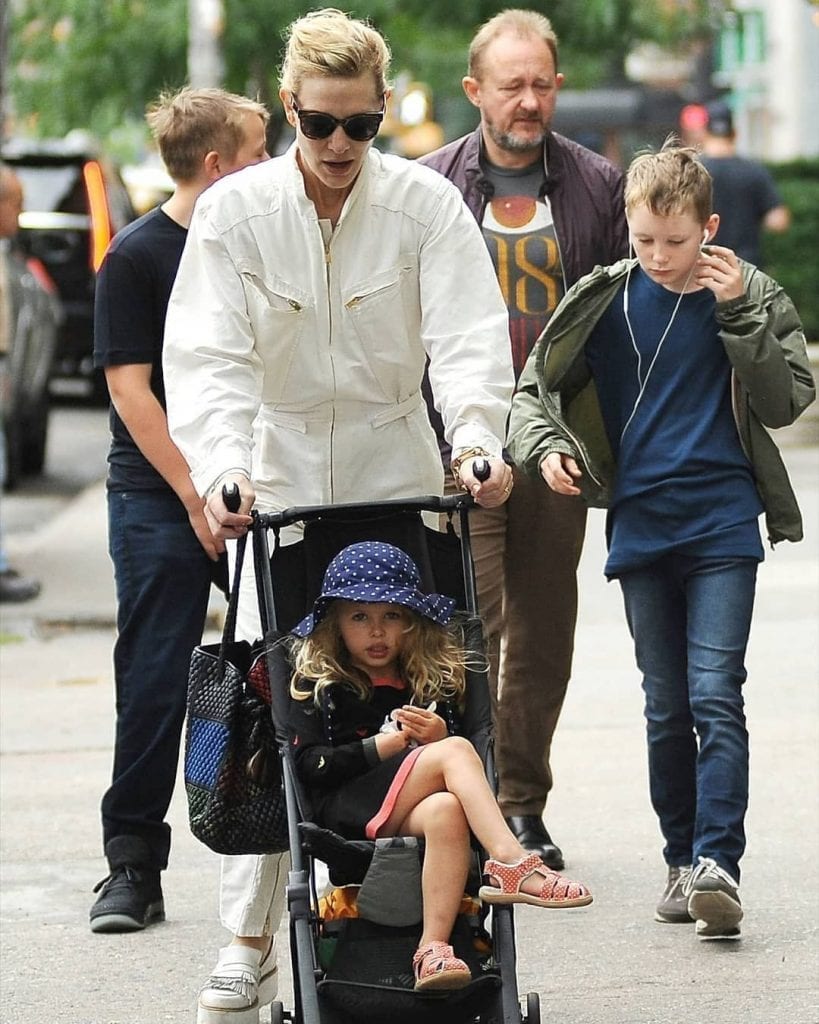 Even though she feels guilty sometimes, she knows that she wants what's best for her kids and that being their friend is not always a good parenting option. The Blanchett-Upton kids are not allowed to watch T.V and have screen time no more than one hour a day, and junk food is allowed only twice a month.
Drew Barrymore
The actress who grew up in front of the cameras and caused a lot of controversy in her teenage days is now mother to two daughters. Remembering all the crazy stuff Barrymore did back in the day, you'd expect her to be a very cool and permissive mother, but she is far from that.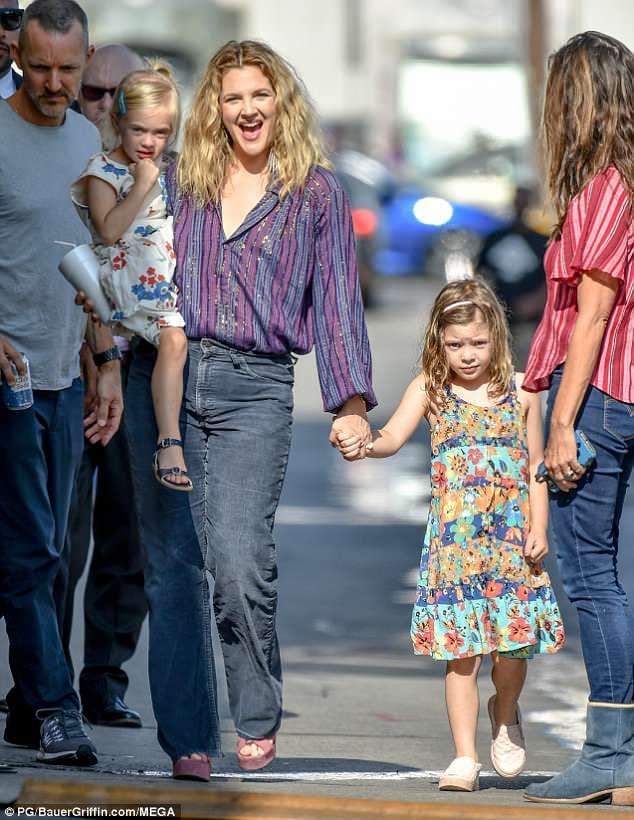 She might be ok with sleepovers and her daughters having their friends over but she is definitely against her kids being in front of any type of screen. In Barrymore's house, the girls are forbidden to watch T.V and to surf the internet unless mommy is there and she approves of what they're watching or searching. The same goes for junk food and any fast food.
Megan Fox
The beautiful actress, together with actor Brian Austin Green are parents to three boys. Even though she faced a lot of backlash in the press and social media for being so indulgent to allow her sons to dress in princess dresses, the Transformers star is actually a pretty strict mama.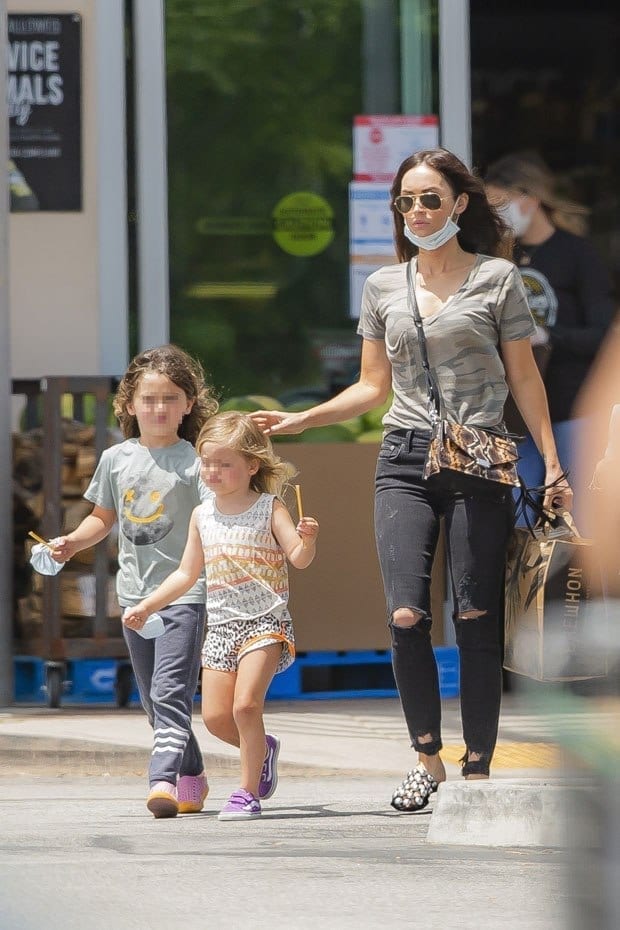 In Fox's house, screen time rarely happens because her boys are encouraged to read books instead. Also, when it comes to food, mama Fox is very strict when it comes to what her kids eat too. She is trying to teach them the love for animals by introducing them to a vegan diet. Her kids attend a school where they only serve vegan food at the cafeteria.
Hugh Jackman
The Wolverine actor became a father at 30 years old, and, as he says, it has been one hell of a ride with buttons that were never pushed before but with a lot of smiles and giggles. The actor and his wife have two adopted kids, a boy, and a girl.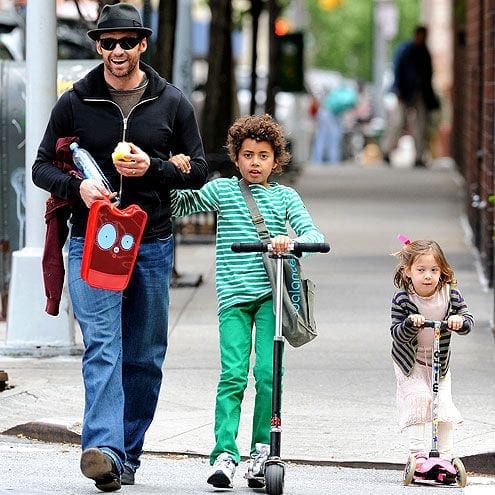 Even if they consider themselves "cool parents," they do have some strict rules that the kids need to respect. The Jackman kids are raised to be responsible, grounded, and kind. They also have to do chores and are not allowed to stay in front of the T.V too long.
Reese Witherspoon
The Legally Blonde actress is so easy going when it comes to how she raises and educates her three kids. When asked about how she is as a parent, she said that she is the "tough love" type. She does the yelling; she does the "sit and listen" and does the disciplining while the two fathers of her children behave like the good cops.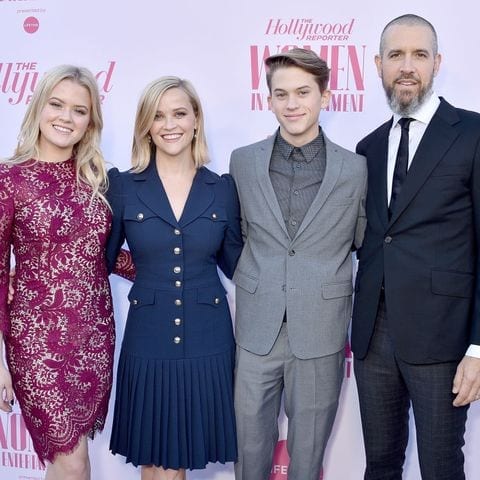 Her three kids do chores, clean up after themselves, and are encouraged to volunteer several times a month at a homeless center. The actress considers this a way to make them aware that not everybody had the privilege of a roof above their heads and a plate of food whenever they feel like it.
Solange Knowels
The little sister of Queen Bee, aka Beyoncé, became a mother when she was only 17 years old. She admitted motherhood and parenting hasn't always been a piece of cake, but from what the public sees, she did a good job.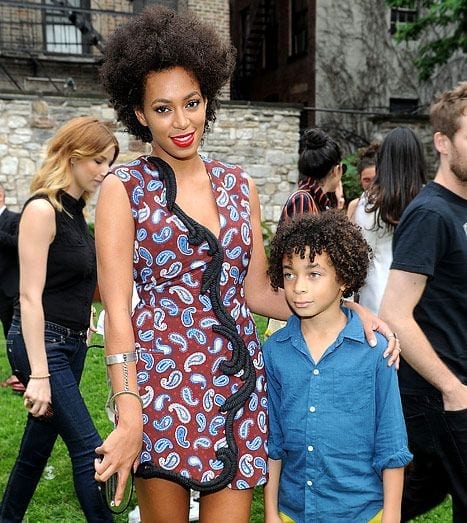 Despite her age and the lack of experience, Solange learned to be both a good and a bad cop and learned that patience is key when parenting your child. She admitted that whenever her kid misbehaves she makes sure to explain to him what he did wrong and if the problem persists she just grounds him or seizes something important to him.
Mel B
The former Spice Girl, just like her co bandmate, has a rigorous approach when it comes to parenting her three daughters. Being a busy celebrity, a single mom of three girls is definitely not an easy job, but the former singer is doing great.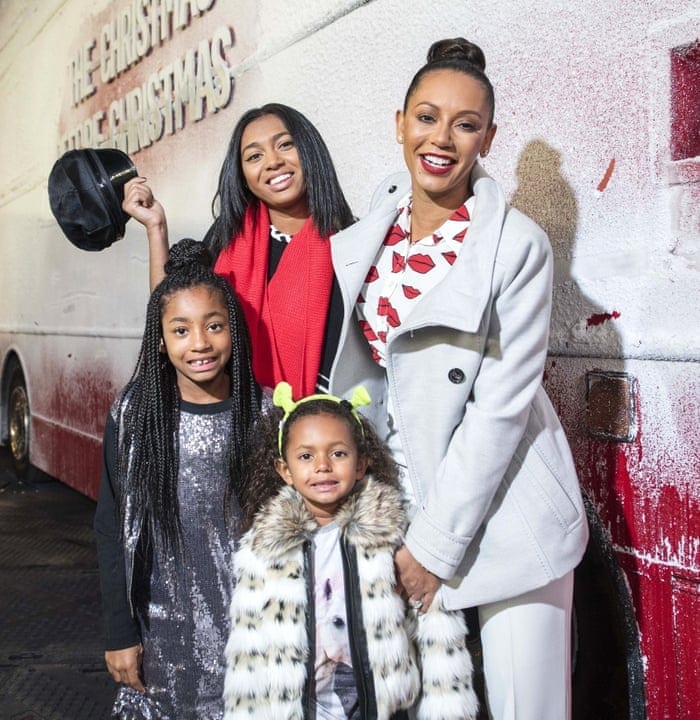 When asked about her parenting ways, Mel B said that raising three girls into strong, independent black women was her purpose. To do so, she is very strict with them, especially during the week. While the girls have a rigorous routine during the week, which includes homework and a lot of extracurricular activities, they are allowed to do whatever they want during the weekend.
Denzel Washington
The 65 years old actor and his wife, Pauletta Pierson-Washington, are parents to four children. Washington describes his children as being "good people. They are not perfect, but they are generous and humble and kind" and praises the hybrid education that his wife and he gave them.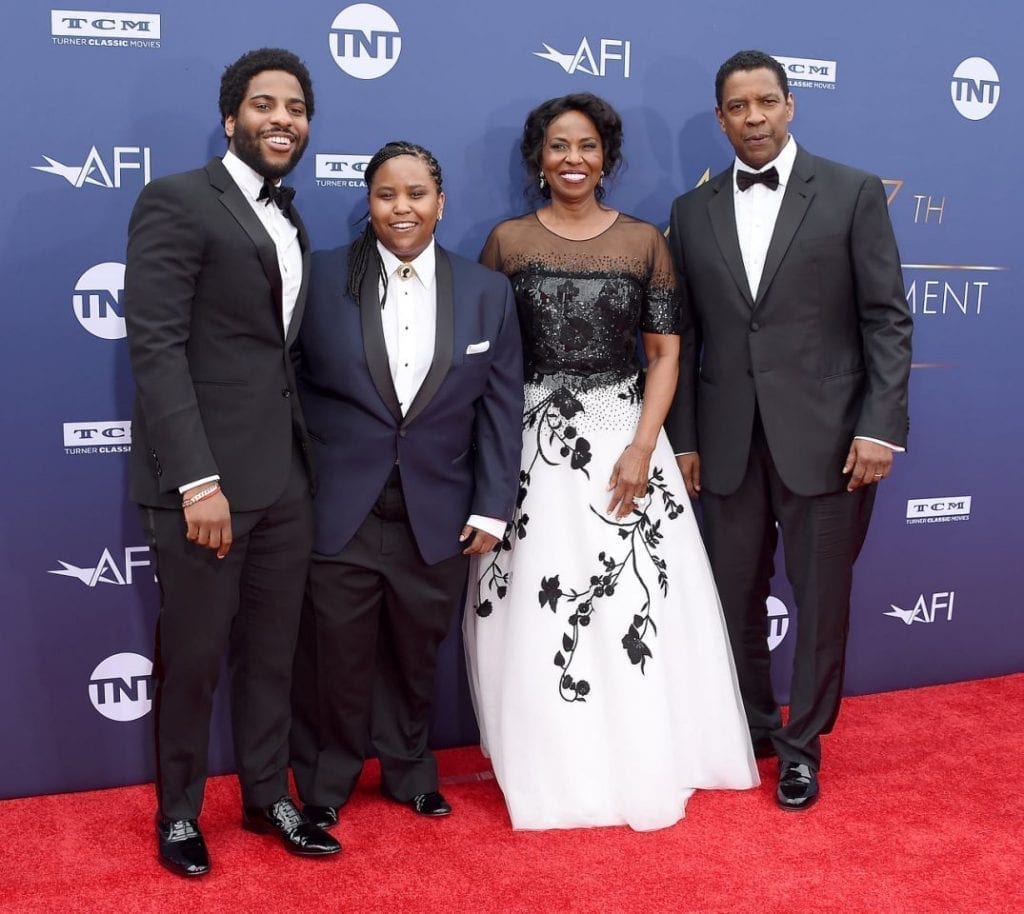 By "hybrid education," the actor refers to a mix of: education that both of them as parents gave them, lessons they had to learn on their own, and lessons they were taught at church. He described his parenting style as being strict, saying that: "I think children are born good. But a child doesn't know right from wrong, so moral instruction is important. I remember my eldest boy saying 'Dad, I always thought you were so strict ―now I appreciate it."
Corey Gamble and Kris Jenner
The couple started dating in 2014, and even though they don't have kids together, they both expressed how they would be if they were parents. In the last season of Keeping Up with The Kardashians, while discussing Kourtney's daughter scratching the nanny, the couple couldn't stay quiet.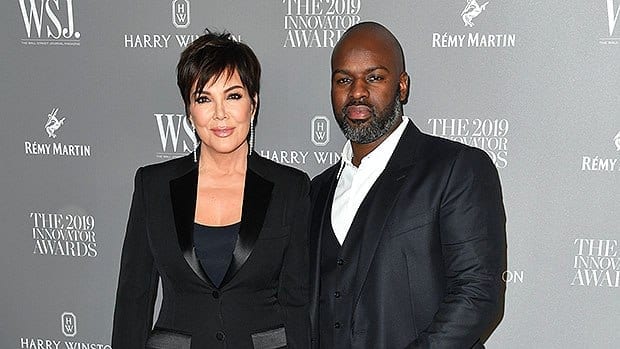 More exactly Corey, who has no kids, put his opinion out there that outraged both Kourtney and Scott: "If P scratch me, I'm whipping her a–. Give her a spanking, for sure. Whippin' is that discipline!". While it might be a bit extreme what he said we can see that he is all about disciplined and well-behaved kids.
Kylie Jenner
The youngest of the KarJenner sisters became a mother at the age of 20 and despite her age, she seems to be nailing the whole parenting thing. Sources close to the young billionaire mogul declare that she is actually pretty strict when it comes to her daughter's behavior and politeness.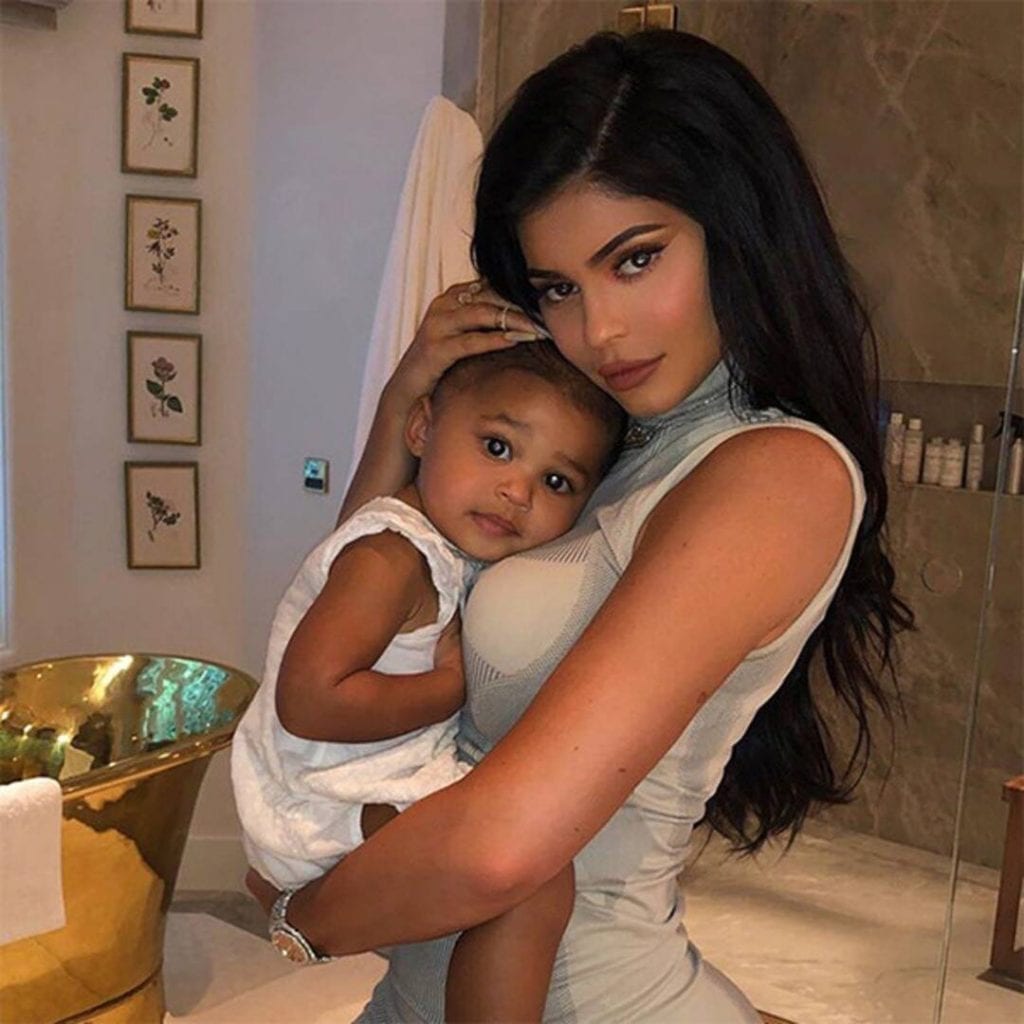 The smart little Stormi was often seen and heard on her mother's videos speaking very nicely to her nannies and to her mother's assistants. The "please" and "thank you" 's are proof that Jenner's parenting is really working and that her daughter will grow up to be humble.
Kim Kardashian-West and Kanye West
The Keeping Up With the Kardashians star admits to being a cool mom. in general, but this only when her kids do not ignore certain boundaries. When they do cross the line, Kardashian is always ready to discipline them and apply the "Time-out" technique.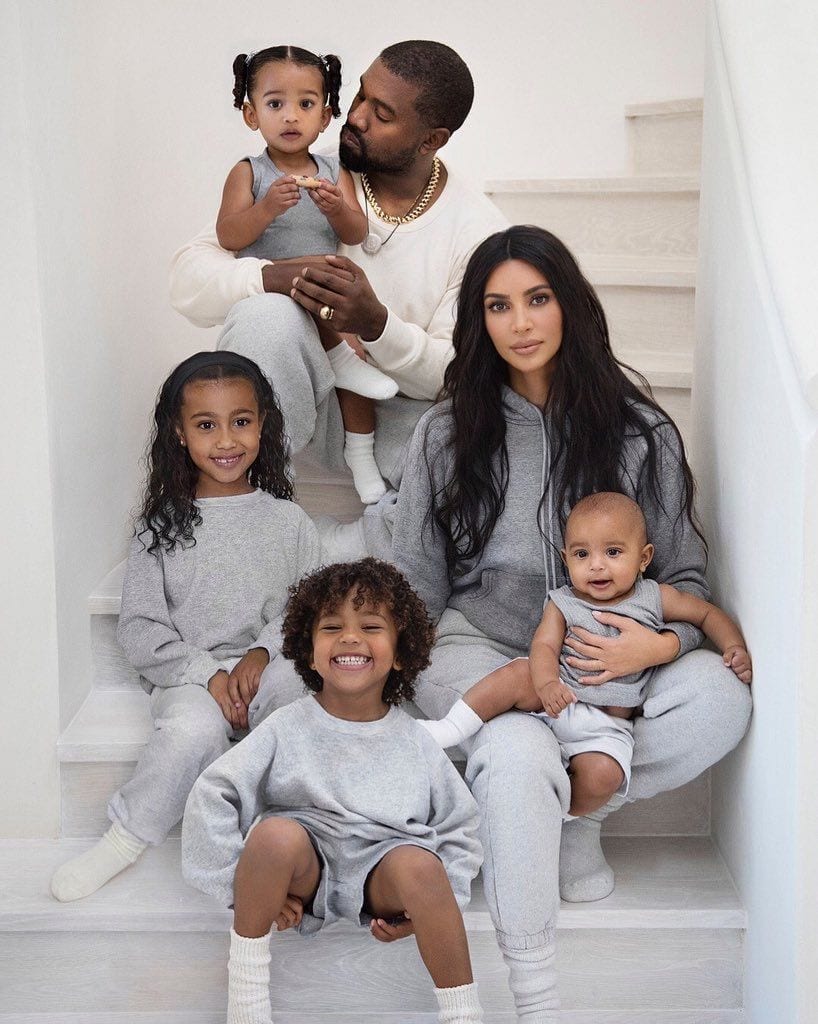 When it comes to her husband, West is stricter than her. He comes from a family that struggled financially, which made him want his kids to be humble and modest despite the money their parents have. Kanye West wants his kids to respect two important rules: no TV and limited screen time, and no make-up for the girls until "further notice."
Jennifer Lopez
The actress and songstress and the singer Marc Anthony are parents to twins. Despite the fact that the couple divorced ages ago, more exactly in 2012, the two have a very a good relationship and are doing a great job co-parenting. And as it is said "it takes a village", Lopez's new fiancé is there to help out too.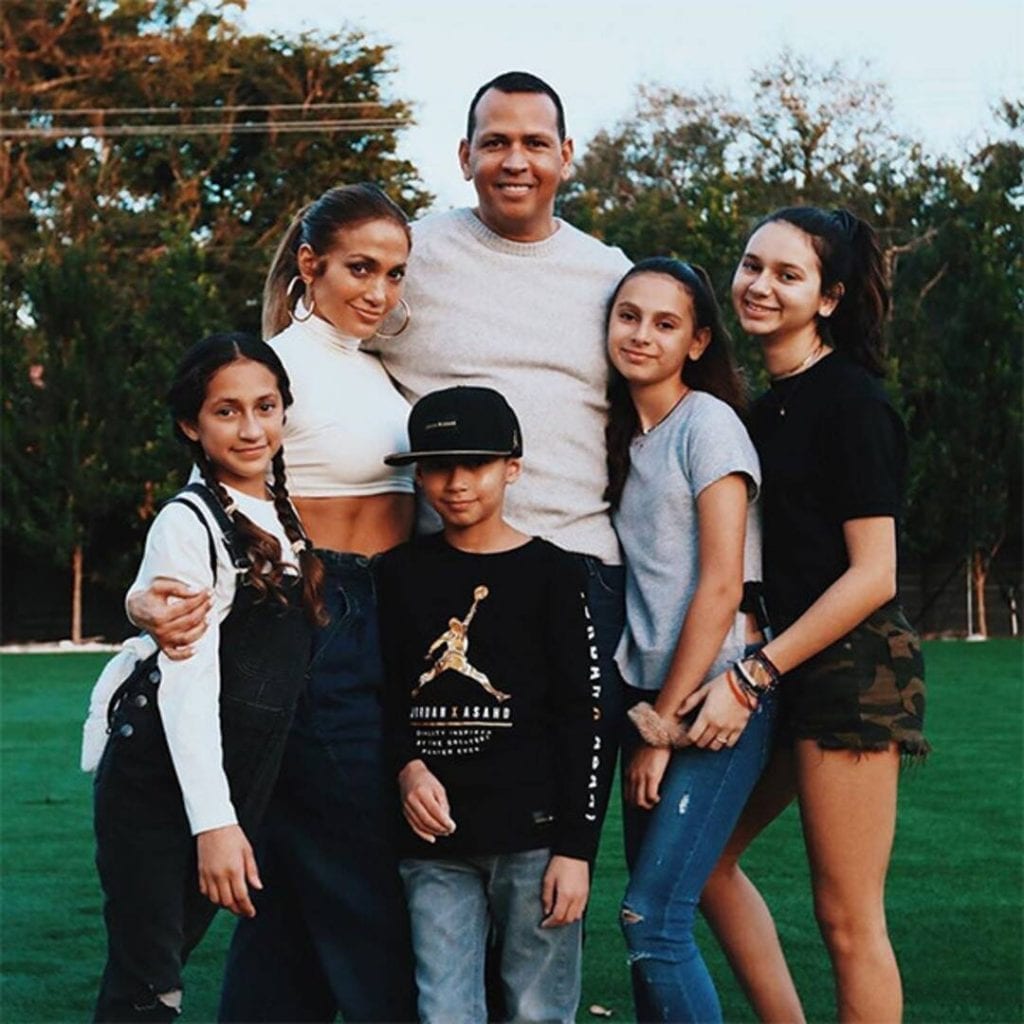 When it comes to the strict rules the Lopez kids need to follow one of them, and probably the most important for the songstress is: no plans for Sunday. This means no one in the family schedules anything for Sunday, leaving it to be a family day, a day to bond and recover all the time they spent away from each other during the week.
Cardi B
The rapper is indeed a very outspoken and shameless artist on stage, but behind her mansion's closed doors, she is really strict with her daughter. Cardi B admitted to being one hell of a child while growing up. She was very rebellious, and she caused a lot of problems for herself and her parents.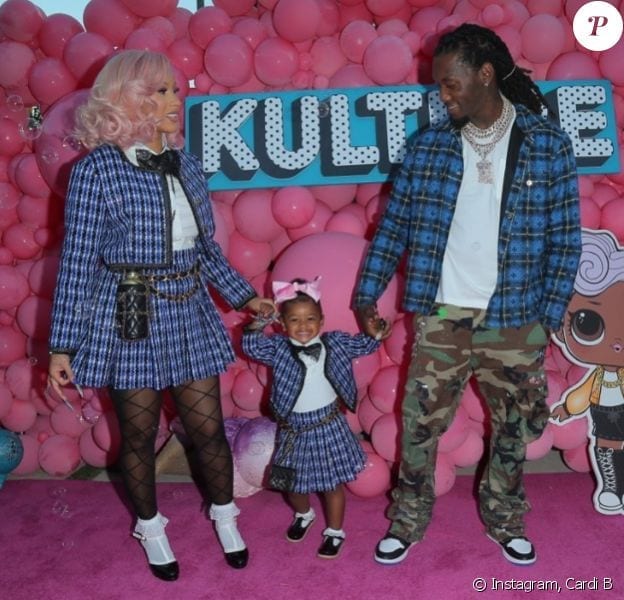 She doesn't want her daughter to follow in her footsteps, so she decided to be stricter than her parent were with her. Her baby is not allowed to listen to her music or any other music that contains bad words, and when she grows up she will not be allowed to have sleepovers. The reason, she said, is that she used to lie to her parents that she would sleep at her friend and instead go out or sleep at her boyfriend's house.
Courteney Cox
The Friends actress and her ex-husband David Arquette have only one daughter together of which they have split custody. There is not much information on how Arquette's parenting is like but the actress seems to be a good, yet strict mother.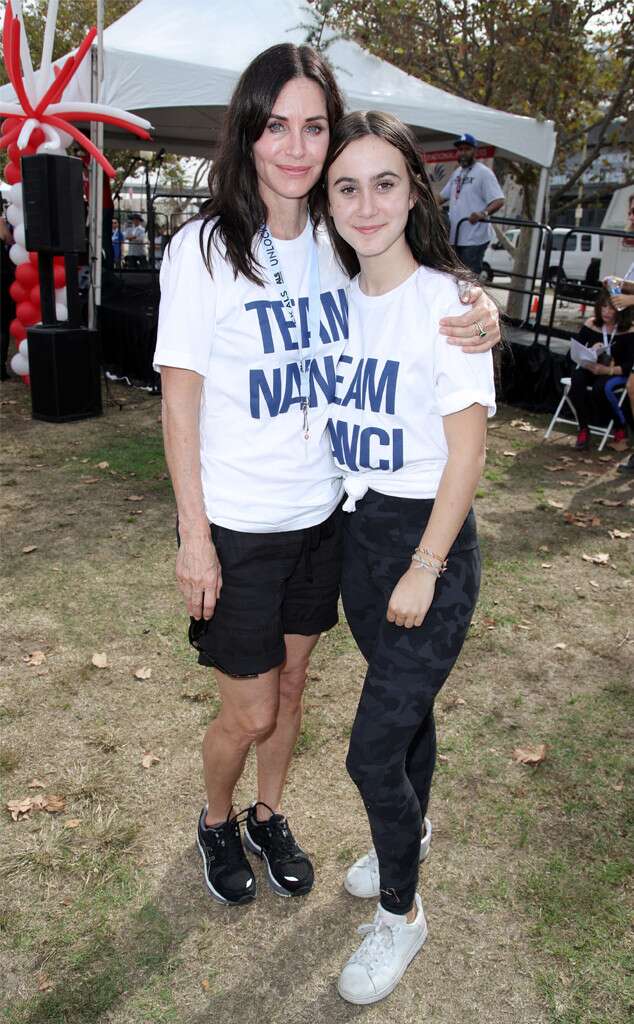 The actress and her daughter have a very open relationship, and they are very close to each other. But this doesn't stop Cox from being strict with her daughter when it comes to her image. Cox wants her daughter to wear decent clothes and makeup, this to avoid sexualizing herself. So Daisy dukes and crop tops are a big "No-No" for Cox's teenage daughter.
Kelly Ripa
The actress and her husband Mark Consuelos have three kids together and a common purpose of raising them into good adults. The couple is known for their strict parenting style and the strict rules their kids need to respect for mama not to get mad and for them not to be grounded.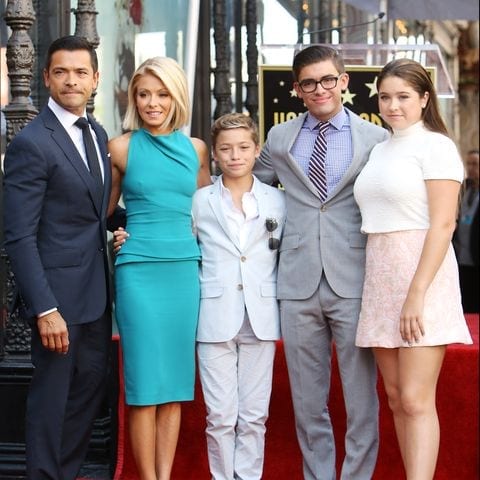 The Ripa- Consuelos kids are not allowed to be on their phones when they are in their parents' company. Another rule is that junk food is never found in their fridge and pantry. Also, the kids have chores to do and are not allowed to dress the way they want. Their mother is is very strict about how her kids look. On top of this, the actress performs periodical room checks. She says she just wants to make sure her kids don't do bad stuff behind her back.
Kate Winslet
The Titanic star is mother to three kids. Even if her beautiful face might give you the impression that she is a very indulgent mama, sources claim the opposite. Apparently, the actress doesn't play when it comes to her kids' routines and education.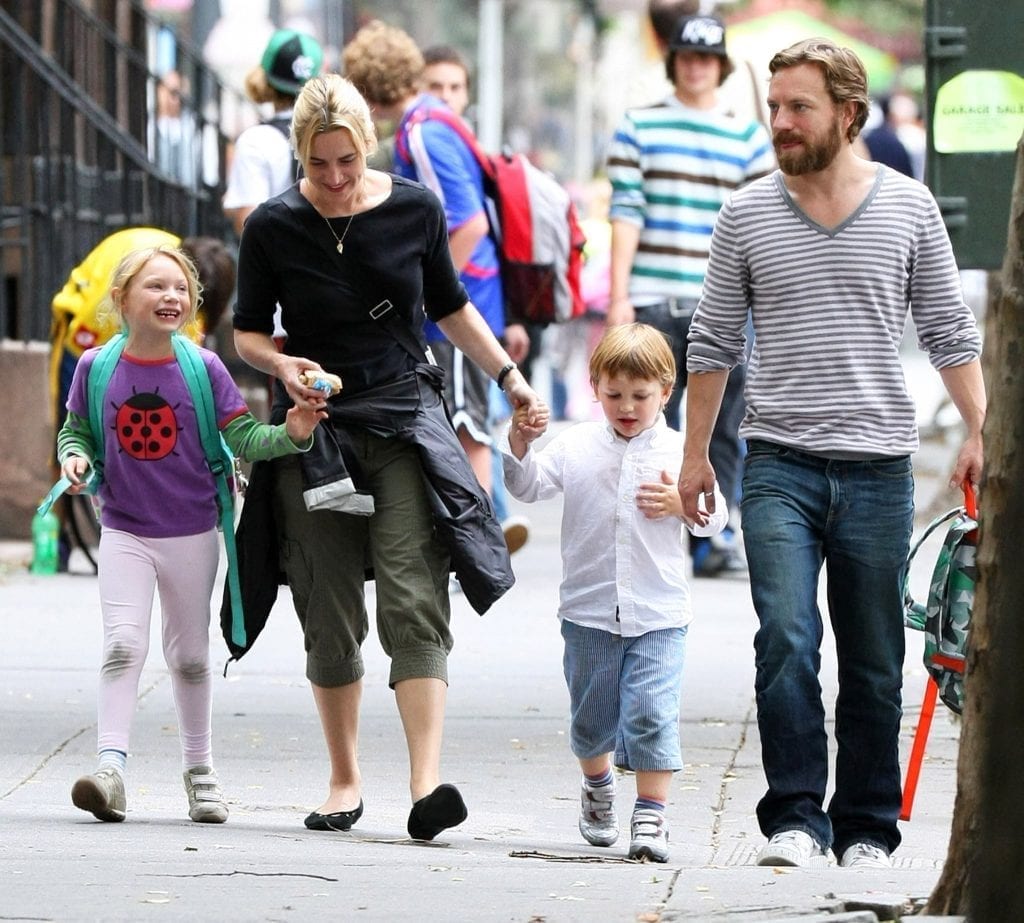 She knows she is a strict mom, but she doesn't mind the title since it is for a good cause. Her kids are obligated: to strictly follow their daily and night routines, are not allowed to jump on the bed, and are forced to call it a day at 7: 30 pm.
Candace Cameron Bure
The TV series Fuller House star might be funny in front of the cameras, but she is sure not as funny as a parent. When asked to describe how she parents her children, the actress said that she follows three books: the Bible, Shepherding a Child's Heart by Tedd Tripp, and To Train Up a Child by Michael & Debi Pearl. She admitted to spanking her kids when things went south.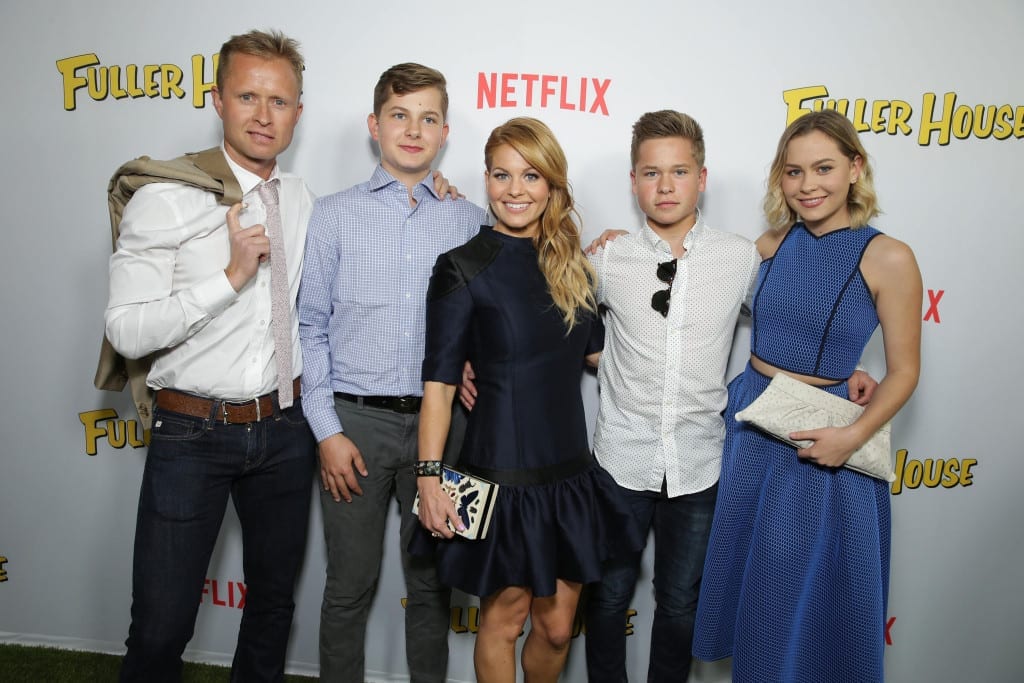 Not long after the statement was made public, the actress faced backlash. The parenting methods presented in the books are not only aggressive but very damaging for the kids from a psychological point of view. Some of the methods that appear in the books are: using plastic plumbing tubing to beat your kids, rulers and belt beating, discipline with cold baths, and no food—indeed disturbing ways to discipline your child.
Giselle Bundchen
The beautiful Brazilian model and her husband, the NBL player Tom Brady are parents to three children. The model admits that the most strict rule in her house is: always speak nice words. Bundchen said she used to be bullied for her height and knows how much damage a simple word can do. That's why she teaches her kids to either speak loving words or to not speak at all.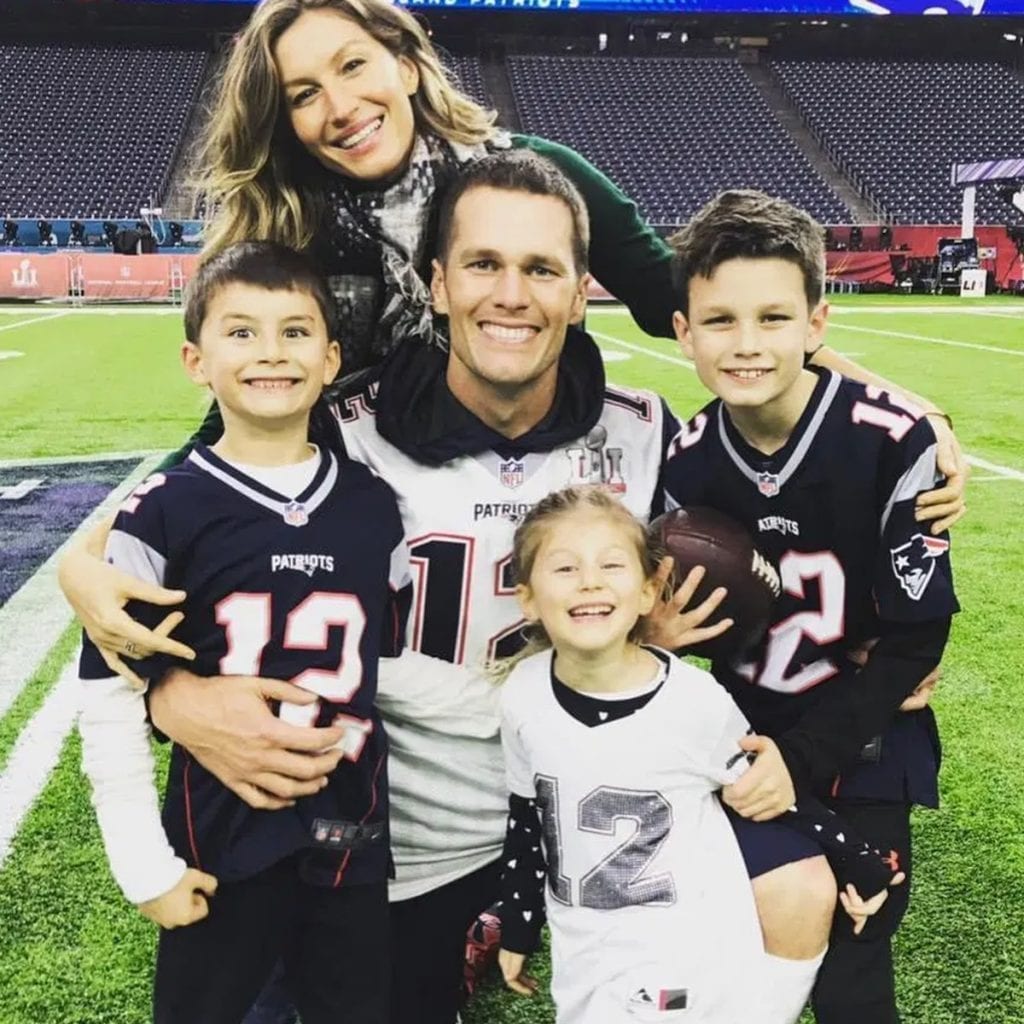 When it comes to screen time, she and her husband are more indulgent compared to other celebs. She allows her kids to have a limited screen time in which they can do whatever they want. This as long as it's educational in one way or another.
Katie Holmes
Katie Holmes and actor Tom Cruise share a daughter together. Despite their tumultuous relationship and divorce, the two managed to put their egos aside and focus on their daughter's upbringing. And Holmes, as set colleagues say, is nailing the mother role.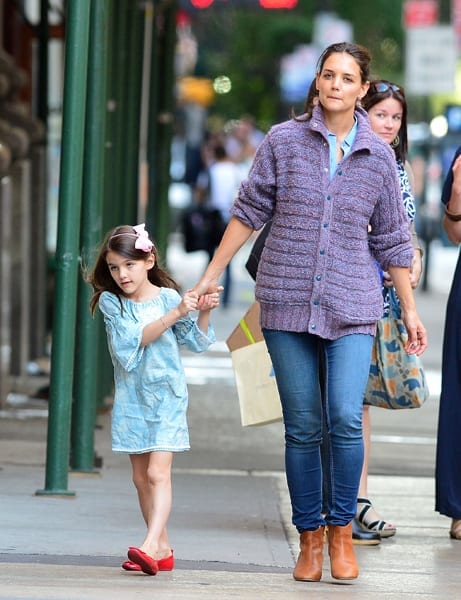 Holmes and her teenage daughter Suri are very close to each other, but there are some things as a mother that she can just not accept. The actress is very strict when it comes to her daughter's choice of clothes and makeup. She wants her daughter to wear decent clothes and little to no makeup.
Christina Aguilera
Mother of two, the songstress and vocal coach is, as she said, a very laid back mother. Her childhood was not the easiest, she was constantly beaten by her parents and because of this, her purpose is to never educate her two angels with the belt.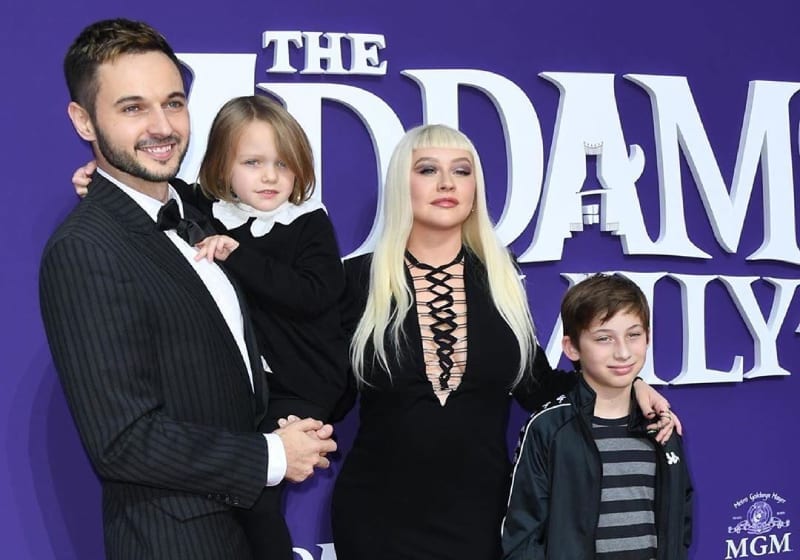 She admitted that her kids could really step on her nerves sometimes, and when this happens, she too, applies the "Time-out" method. When asked if she was a strict parent, she said that she is very strict regarding the foods her babies eat.
Jamie Oliver
The British chef and TV star is a father to 5 children and he admits that parenthood is one overwhelming job. He is rarely home during the week and he would give himself a 6/ 10 when it comes to his parenting skills. In the Oliver house, the rules are made by the mother who, Jamie admits can be very strict sometimes.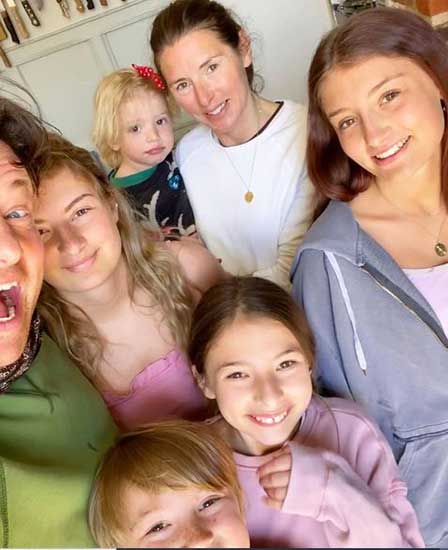 Well, the good cop can not always be good, right? So Jamie Oliver does have some strict rules his kids need to follow. One of them is limited screen time and the most important: no processed food or any junk food.
Kate Hudson
While doing an interview for Women's Health Magazine, the actress opened up about parenting. The mother of three, two boys and a girl, doesn't consider herself a perfect mama and admits to often making mistakes. Even though she really wants to be her kids' best friend, she does go bananas when her kids cross the line.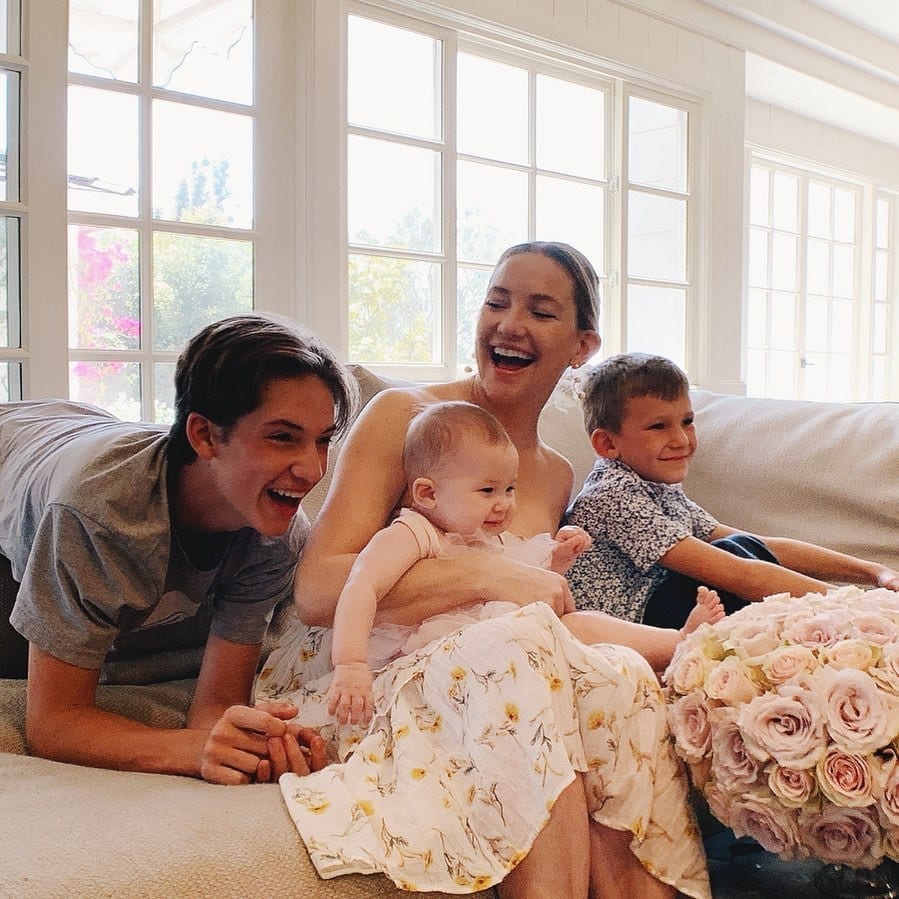 So when boundaries and rules are not respected, Kate Hudson screams and grounds her kids. Despite the fact that she feels guilty for not managing her frustration, the actress knows she loves her kids and wants them to have a good education.
Clint Eastwood
The famous actor is a father to no less than 8 children and while it can be one hard mission to discipline such a tribe, he has done an amazing job. When asked about how Eastwood is as a dad his kids replied that he was very strict with them.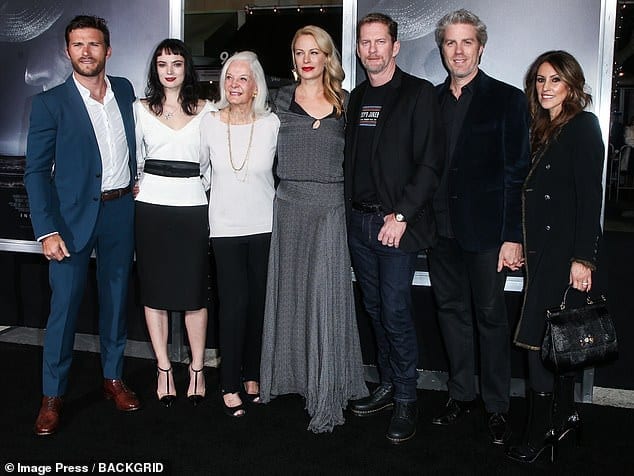 The actor's parenting style can be described as old-school, with physical punishment and a lot of grounding. Also, Eastwood never let his fortune get to the heads of their kids. In an interview, his son, Scott Eastwood, said that his dad was always reserved with the amount of money he gave to all his children.
Ryan Gosling and Eva Mendes
The two actors married in 2011, and together they have two daughters. The couple agreed on giving their girls life as normal as it could be. Their family lives in a two-bedroom flat, and they have no nannies, despite the actors' busy schedule.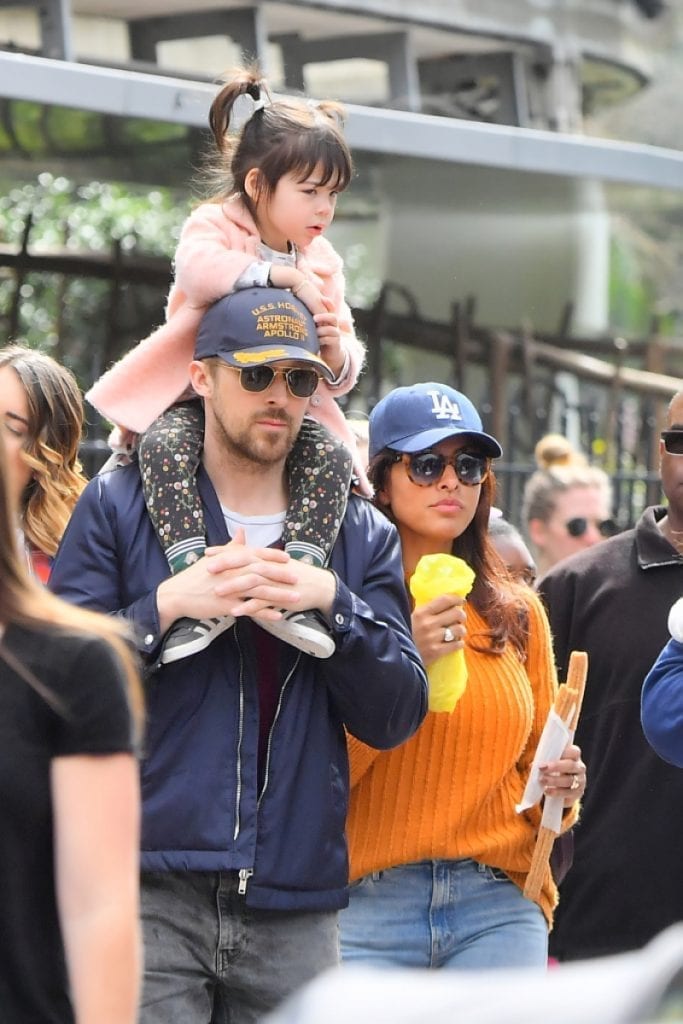 Between the two of them Mendes admits to being the bad cop and also the one disciplining the kids. While Gosling loves his good guy image, Mendez has some strict rules that her girls must follow. The girls cannot have screen time unsupervised by their mom or someone the parent's trust.
Gordon Ramsey
The well known outspoken chef is as strict at home as he is on his reality show Hell's Kitchen. The father of 5 might not be there to discipline his kids all the time due to his busy schedule, but he has certain rules his kids must never disobey.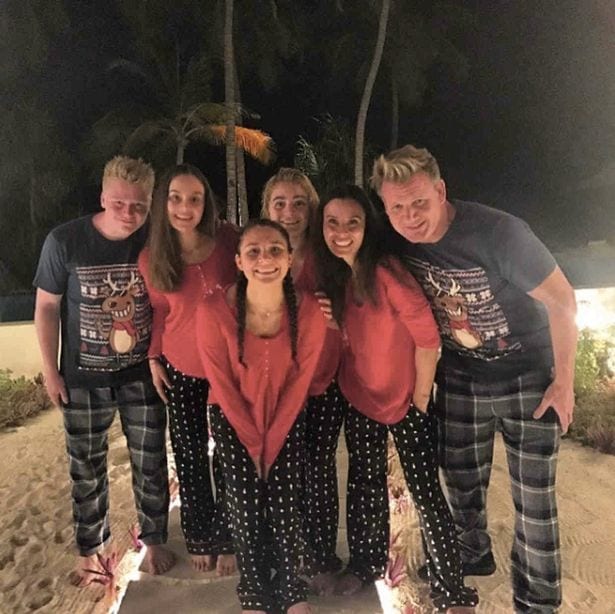 One of the most important rules in the Ramsey house is to be humble. To keep his brood grounded, Ramsey forbids his kids from ever flying first class, saying that "they haven't worked anywhere near hard enough to afford that."
Kristen Bell
We've all seen at least one movie with Kristen Bell, and we all love how funny she can be on the screen. Well, as a mother, she is not as fun. Kristen Bell and her husband, Dax Sheperd, are really strict regarding their two daughters' education and behavior.
Like other celebs, Kristen Bell is not afraid to use the "Time-out" method when her girls cross the line. Also, for the couple, sleep time is very important, so if bed time catches the girls full of energy, the actress just turns off the lights and locks them in their room. Bell knows this might be a little extreme, but it works perfectly for her babies.
Sheryl Crow
The country singer and songwriter is the mother of two adopted boys. While she stating on loving every moment of being a mother, she does admit that it can get really hard sometimes. She doesn't consider herself to be a strict mom but she does have some strict rules her two boys need to follow.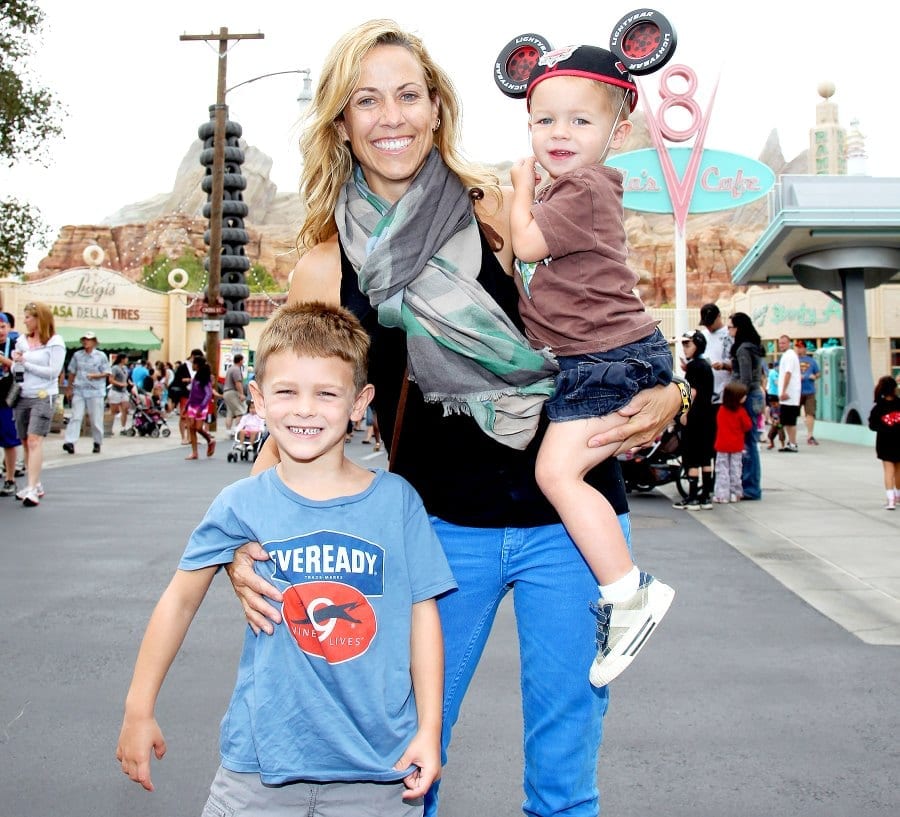 In 2006 the artist was diagnosed with cancer, and after she became cancer-free, she decided to move to a ranch to be closer to nature and to be able to plant her own food. As you might have guessed, her kids are not allowed to eat any type of processed or junk food due to their mother's fear of cancer.
Beyoncé
When Queen Bee became a mother for the first time back in 2012, it was the happiest day of her life. The beautiful songstress had multiple miscarriages, and the arrival of her daughter was simply a blessing. Despite how hard she prayed for her three kids, the artist has pledged not to be too permissive with her children.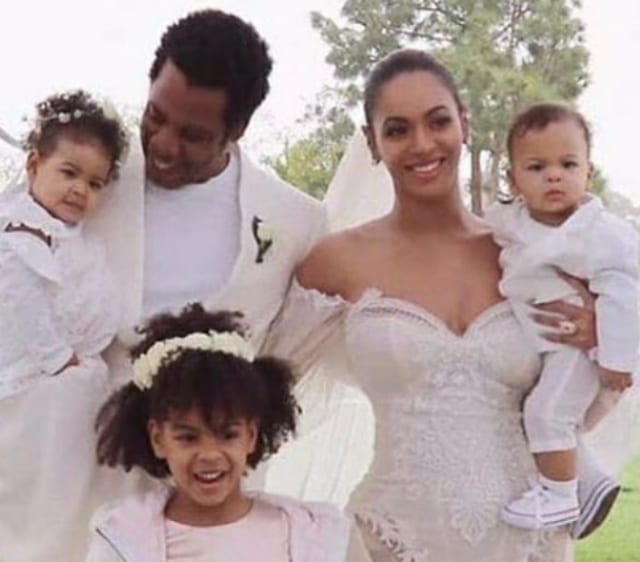 Beyoncé and Jay Z are very strict with what their kids eat, the family of 5 having at least one vegan day a week. Also, the billionaire parents are pretty strict about teaching their kids their work ethic. They have launched a line of kid products in the name of their daughter, little Blue being able to choose the colors, the labels, and scents of her products.
Joanna Gaines
The two reality TV stars, Joanna and Chip Gaines have 5 children together. While admitting that it can get hard sometimes, most of the time, the two manage to handle their little tribe pretty well. The parents admit that the house's good environment is due to the rules their kids have to respect.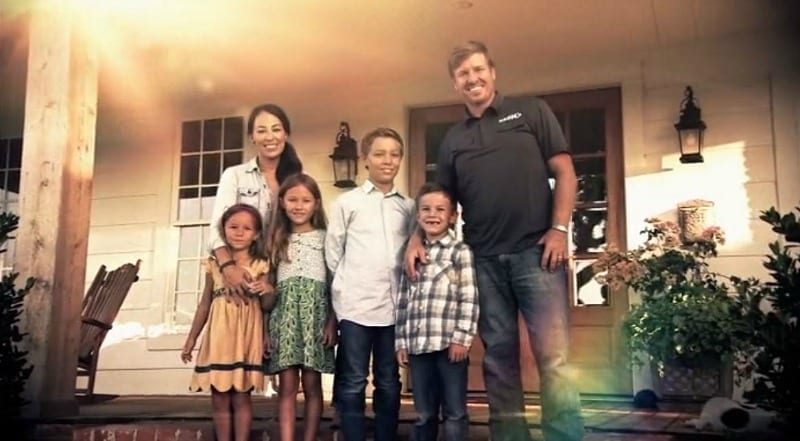 The Gaines want their kids to eat as healthy as possible and to replace screen time with books. Chip implemented a rule that the kids detest. The 5 Gaines children are not allowed to have a phone until they go to college.
Mayim Bialik
The Big Beng Theory's actress, Mayim Bialik, is the proud mother of two little boys. When asked about her parenting style, her answer indicated that she is one strict mama. And she is proud to say that she learnt this from her strict parents.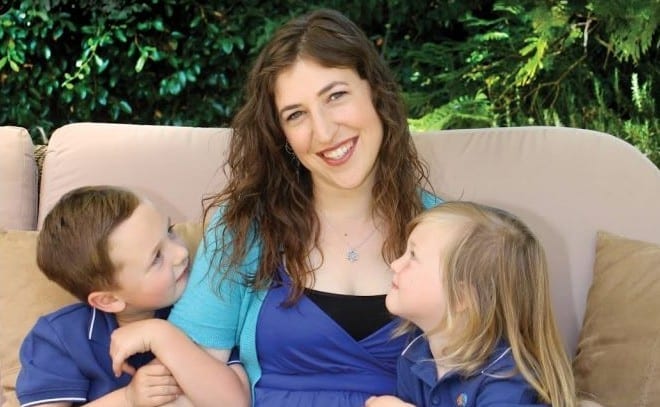 "I grew up with strict parents, and that seemed to have worked for me."- said the actress in one interview with People Magazine. She told the publication that she is a fun mother, but she gets pretty strict about her kids doing chores around the house.
Charlize Theron
The South African beauty is mother to two adopted kids. Being a mother is a hard job already, but being white and the mother of two African kids is ten times harder. The actress faced backlash when her oldest son threw a tantrum on the street, and she disciplined him right there on the spot.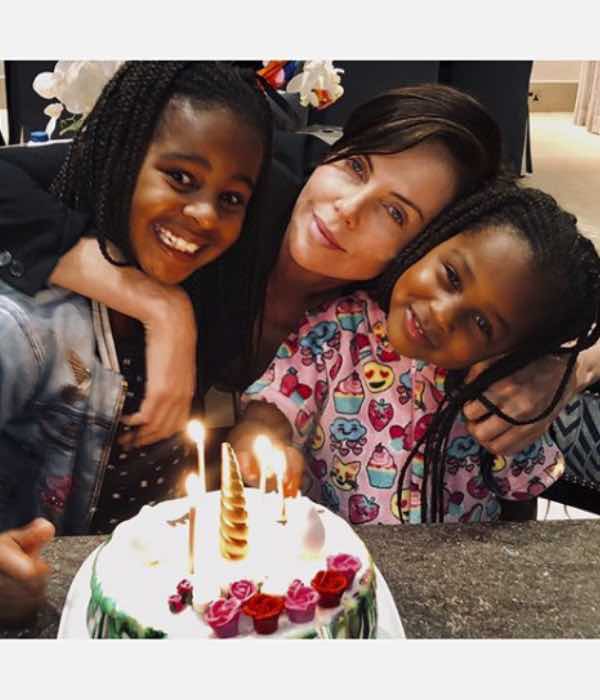 Her response to the backlash was that "raising kids is not through rose-colored lenses; there is real grit to it". She stated that she wants what's best for her kids and will make sure she raises them into two responsible humble and well-behaved adults who will make her proud.
Jessica Biel
The actress and her husband, Justin Timberlake are parents to one kid and despite them making parenthood look easy, they admit that it has its ups and downs. Biel and Timberlake take turn when it comes to the bad cop and good cop roles and this because they don't want their son to have favorites.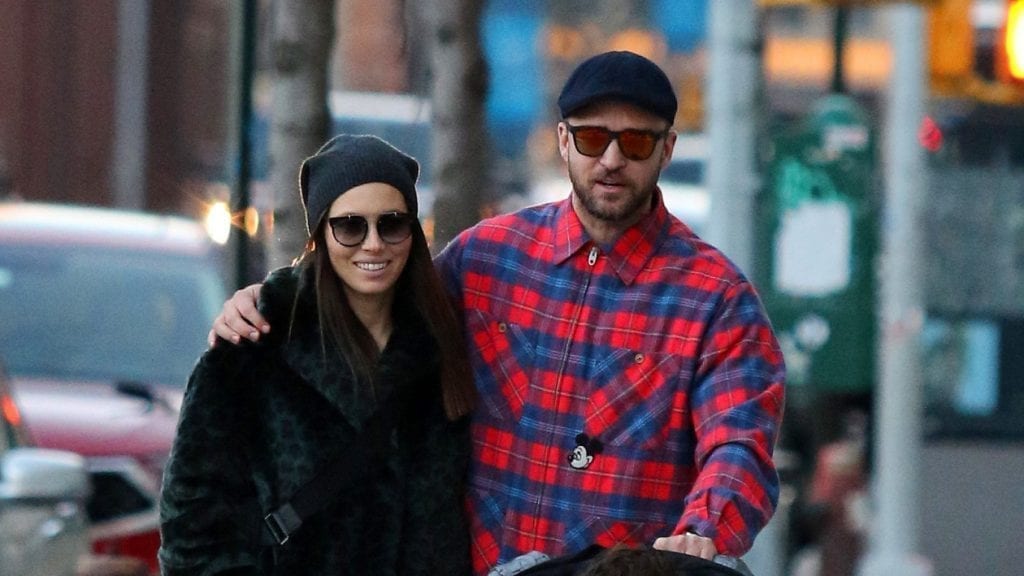 One of the many strict rules the couple has is the good old "eat your veggies". They try to give their son a lifestyle as healthy as they can. Even if their son is a picky eater, she hides veggies in every meal she cooks to make sure he eats his greens.