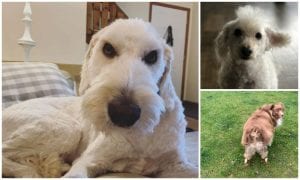 Wacky Dog Haircuts Done At Home Are A Thing
By Ish B
---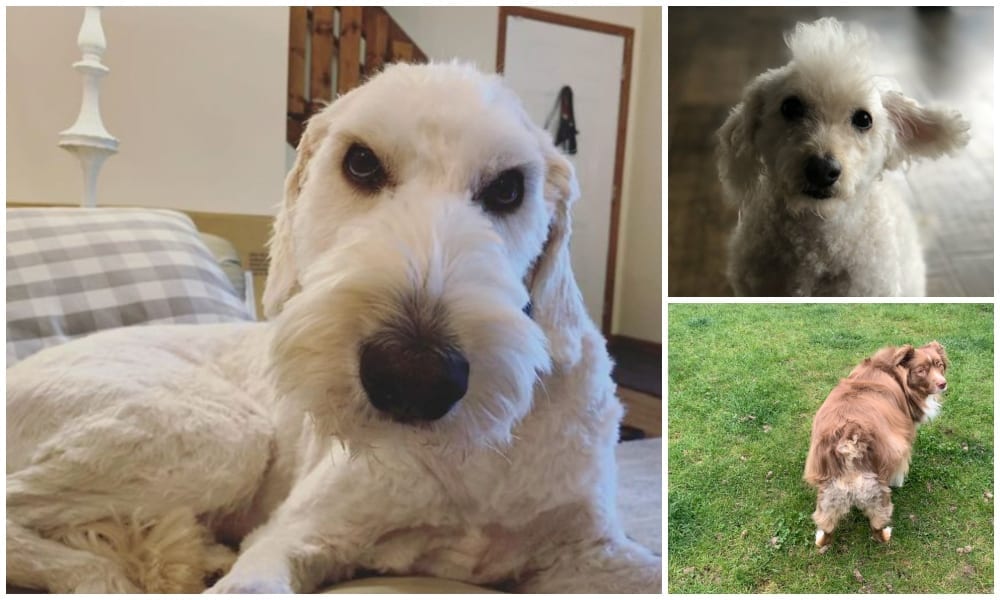 The year 2020 has turned out to be the time where everyone pursues their wildest dreams. Businesspeople who've always had a desire for juggling are finally pursuing their inner passions. Even inner barbers are easing out of their comfort zones and donning a pair of clippers. This time, they aren't turning to their own hair or even their loved ones. Instead, they're trimming their dog's hair. The recent lack of activity brewing about in cities has caused people to unleash their inner creativity. These dogs were snipped, cut, and styled to perfection. Good thing, the dogs managed to behave well in their human's home parlor and perhaps these people will consider attending hair school after lockdown is over. On the plus side, these dogs are leaving with a suave hairdo that'll make you consider giving your dog a stylish new look, too.
Don't Talk to Me
Trevor was about to make coffee. He was on his break from an intense day of scouring the net for dog cleaning products. He came across an interesting thread when suddenly his owner appeared from the kitchen with a pair of bright orange scissors in hand. Trevor paused in shock.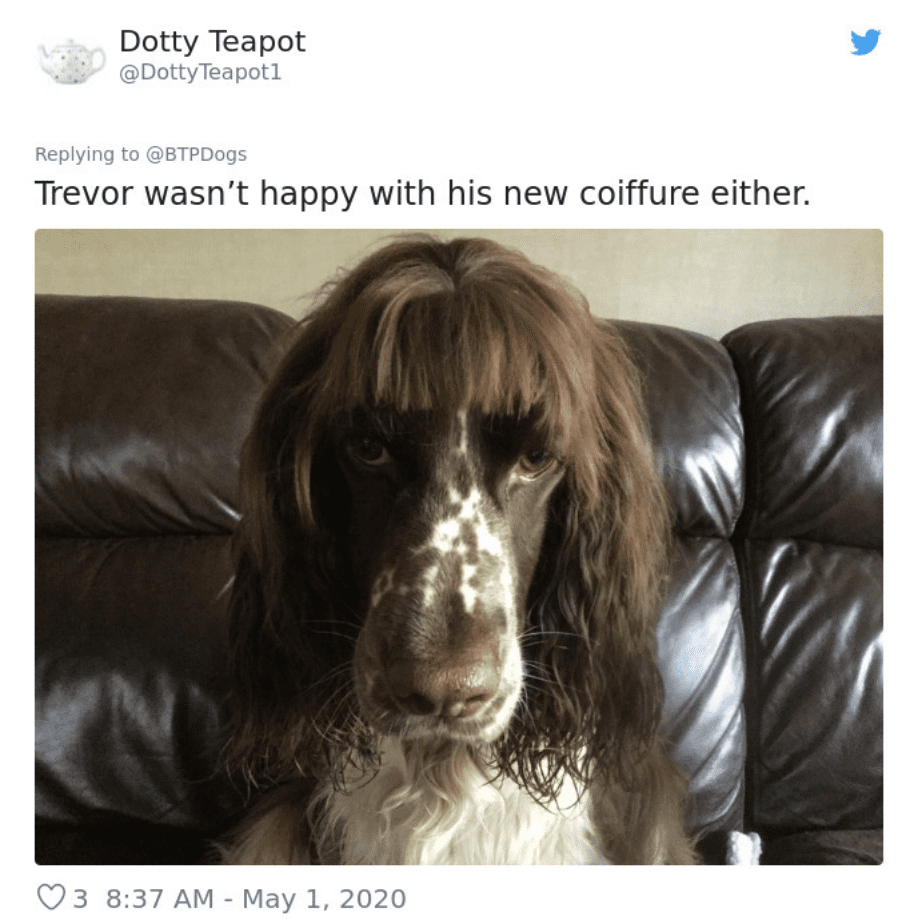 Trevor hadn't even had his morning coffee yet but his owner glided towards him with delight. Trevor stood still in his place like a British soldier waiting for his shift to end. This was the end result of that dreaded afternoon for Trevor.
Yorkie Duo
Charley and Murphy the Yorkies were anticipating their lockdown haircuts. These little dogs are one of the sweetest dog breeds out there and they'll always be ready for a snuggle and some affection. They also thrive off attention so haircuts are a walk in the park for them.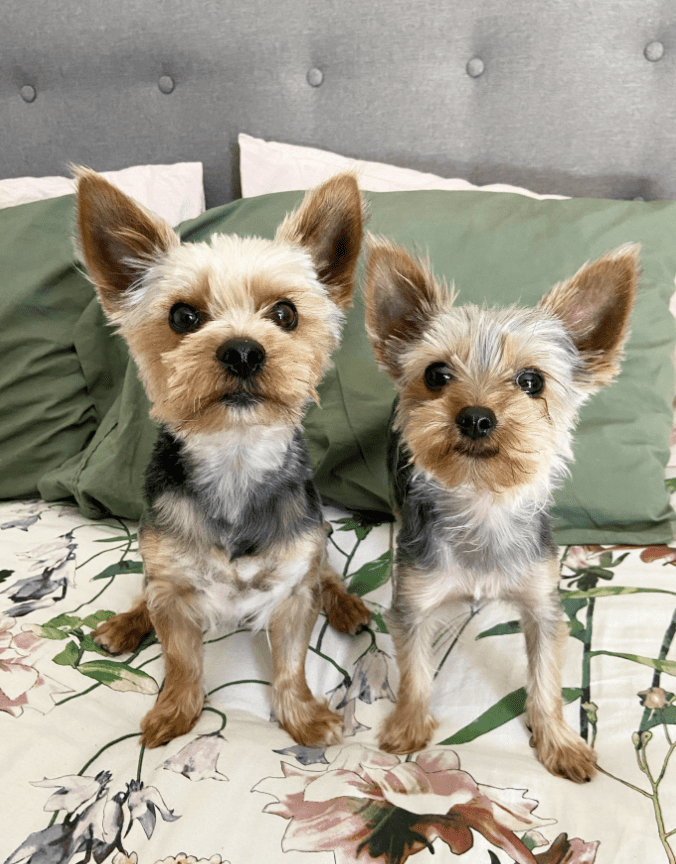 No wonder they weren't nervous about their haircuts. With steady hands, their owner tried their best to cut their hair. And, we'd totally give her a 9/10 for this attempt! And to think, she had two of them to groom. Nice one!
No Treats?
Peaches was running around his human's home one day minding his own business when his owner decided that he needed a little trim. Despite the lower parts of his back being uneven, this lil' guy had a pretty good haircut.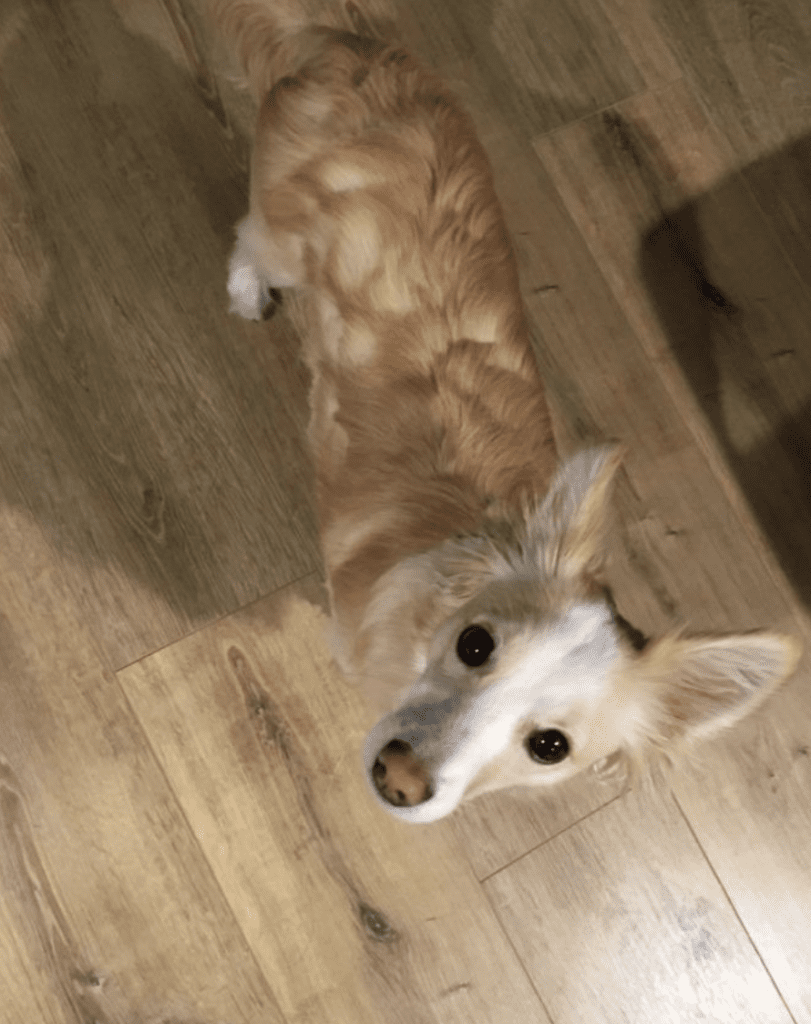 Now Peaches can run around his home without worrying about all that extra hair weight. He loves prancing around in the garden catching bouncy balls. He's always ready to find a treat wherever his human hides them. All while sporting his fashionable new look.
Doodle Dog Trim
For those of you who might not know, a doodle dog is a cross between a Poodle and another breed of dog. There are many types of doodle dogs but the most common one is the labradoodle. This crossbreed stands out from all the other doodle dogs. Why so?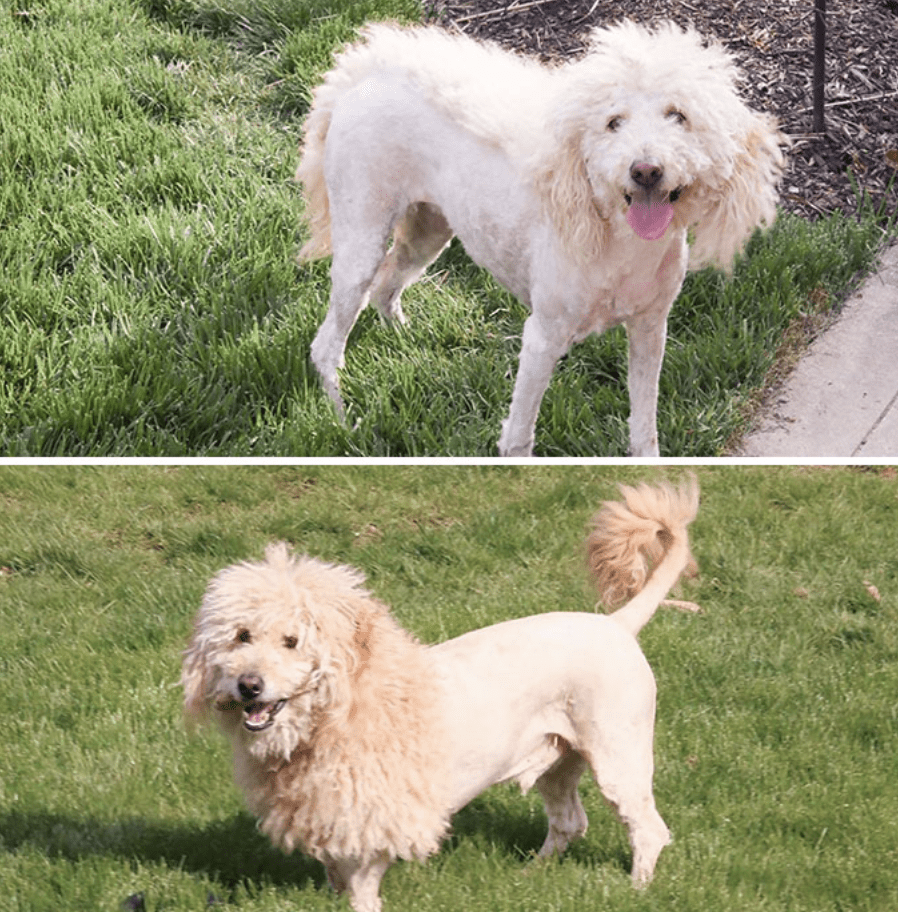 It's because its haircut is unlike any others. Not only now is this doodle dog a half breed, but she also morphed into a new type. Meet, the lion doodle. This one of a kind doodle dog is the very first of its kind! Such a rare sighting.
Sorry Baby
This little guy had his hair trimmed by his owner and this time it was a proper haircut. His owner didn't shave off too much nor did they shave off too little. The sweet spot was found and the little guy had no complaints.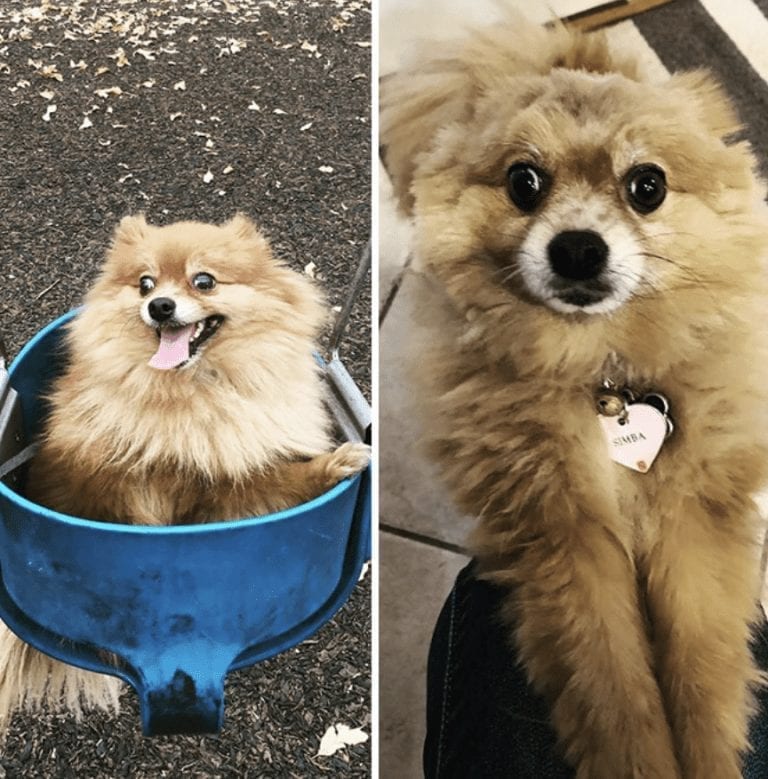 Achieving the perfect hairdo for dogs isn't easy. One must spend hours calculating the right length for the right breed. Good thing Catherine was able to capture this pup's best angles. She's getting more than a dog, she captured Simba from Lion King! Do you see the resemblance?
What's Behind Me?
The good thing about this haircut is that the hair can easily grow over the shaved parts. The owner went a little too shear-happy and decided to shave off his dog's bum. Now he'll be feeling the breeze even more.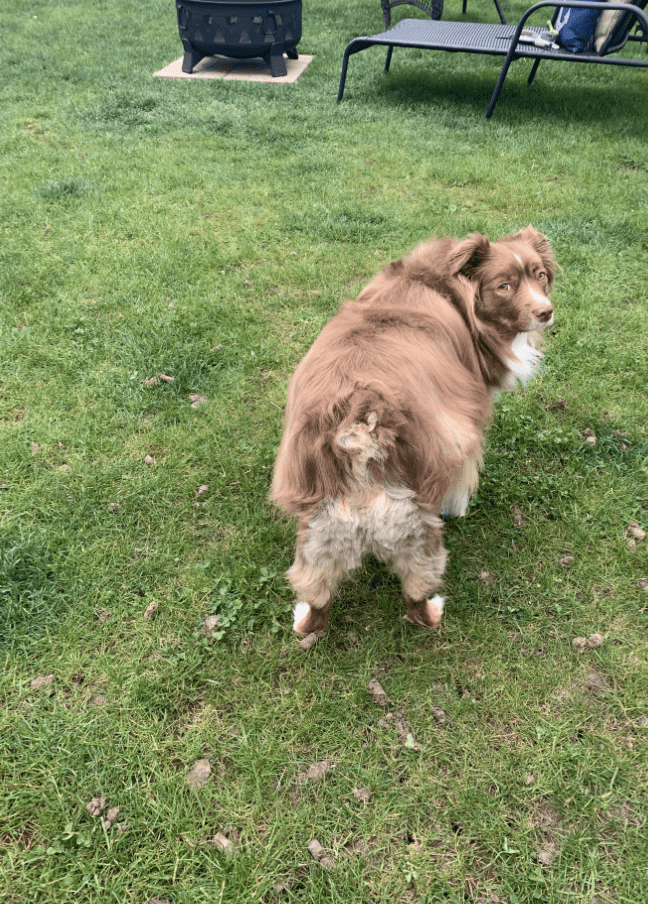 We get it, dog hair usually grows very long in the back areas but this owner forgot to focus on the other areas of the dog. His sides might have been a better option to explore but hey, at least it'll grow in a month.
Too Shear Happy
This owner went all out with this dog's COVID lockdown look. We can't help but remember Miranda Priestly from The Devil Wears Prada. Now all she needs is a black Gucci bag to match the look. Doesn't this look serve realness?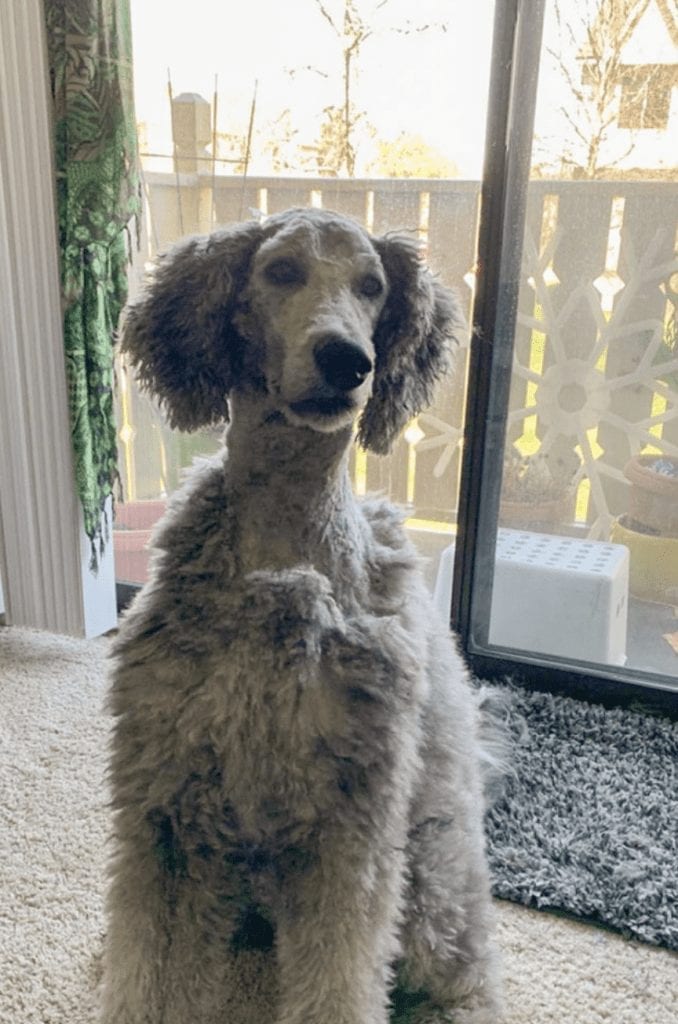 The haircut seems to complement this dog's bone structure. Who knew a whole entire jaw was under that hill of fur. That look'll keep her warm and fresh for the summer. After all, the winter look is so outdated, it's summertime now.
Blue Eyed Boy
Before we jump into this husky mix's haircut let's talk about his dreamy eye color! Those piercing blue eyes can help him get anything he wants in life including unlimited treats. Did you pee on the carpet? That's totally fine.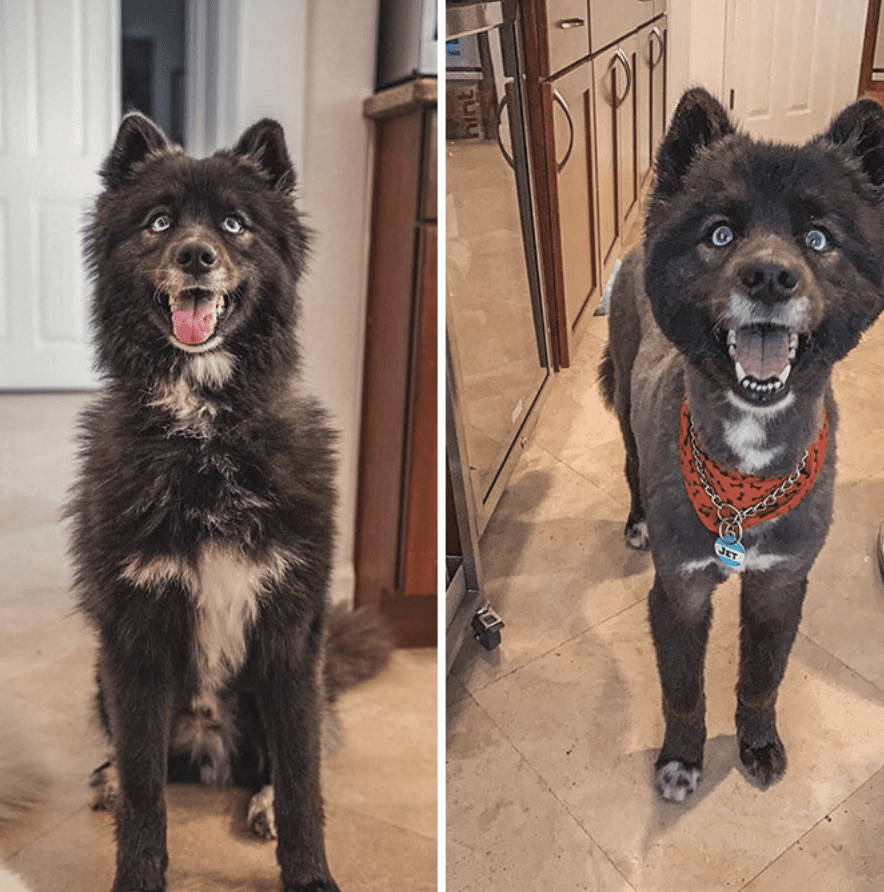 This owner loved their dog so much that they just couldn't let him suffer under the weight of their fur. With a little snip and a little cut here and there, this dog revealed its beautiful short fur, looks like he's ready to show off his new haircut to all the neighborhood dogs.
Stuffed Animal
We had to do a double-take because we just couldn't believe that this dog was real. From shaggy bangs to clear eyes peeking out of a winter wonderland. This dog is a sight for sore eyes. These two pictures look like two completely different dogs.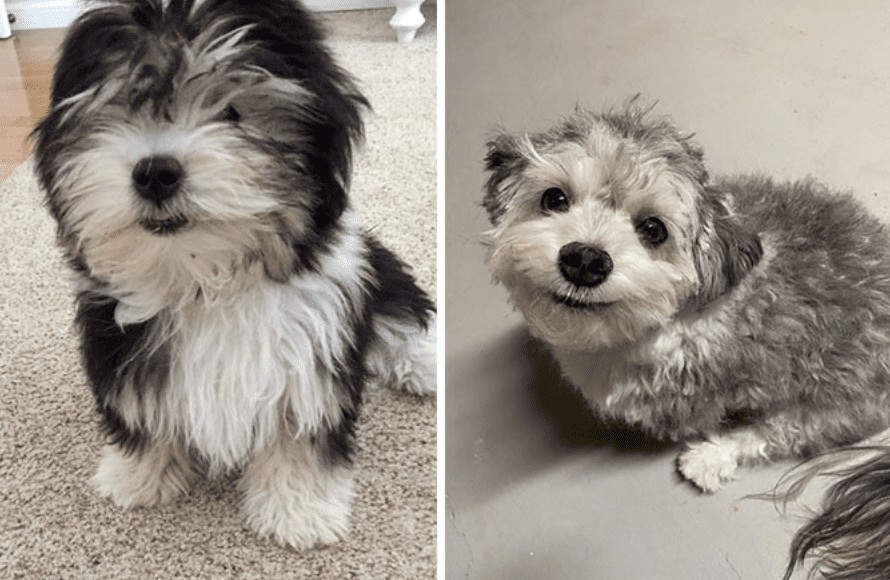 It appears this dog changes colors too. Under his jet black hair lies a sea of grey fur. This color transformation wasn't done with any hair dye though. Just a few snips of its tresses and lo and behold, a mountain of grey hair was hiding beneath.
Didn't Sign Up For This
We wouldn't want to get on this dog's bad side, not with that piercing gaze he has going on. The owner probably thought he could win the dog over with treats after his haircut. But this dog simply isn't having any of it.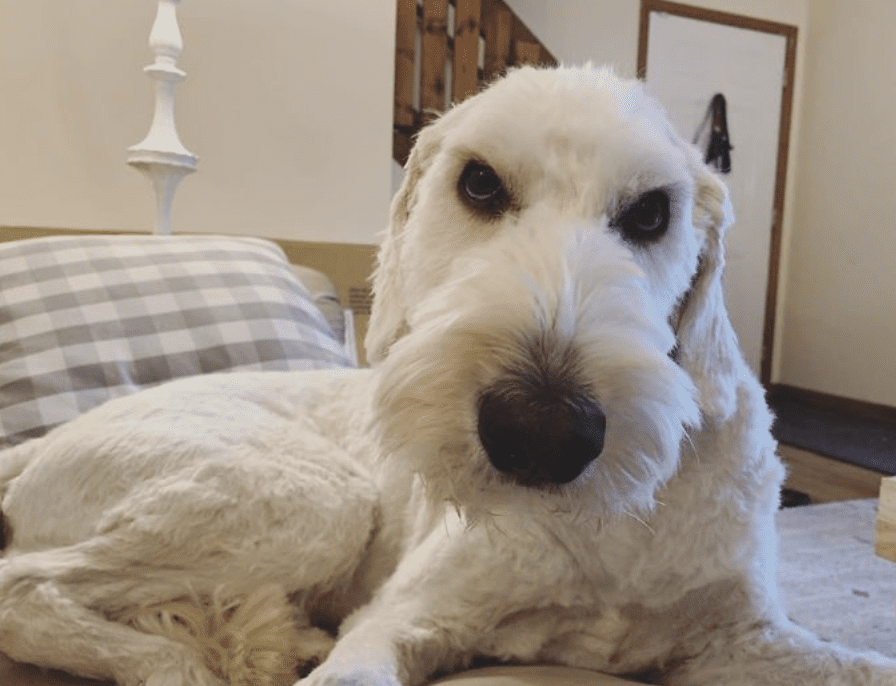 After all, he thought he was getting a quick trim in the bangs department. It turns out, his owner decided to cut hair on his back, legs, and stomach too. This is the look of displeasure, where treats and even a back rub won't work.
Floof Ball
No way these pictures are real right? This floof ball had the time of his life getting his lockdown trim on. His oodles of curls revealed a smooth surface that now has more room to breathe. Just in time for the summer.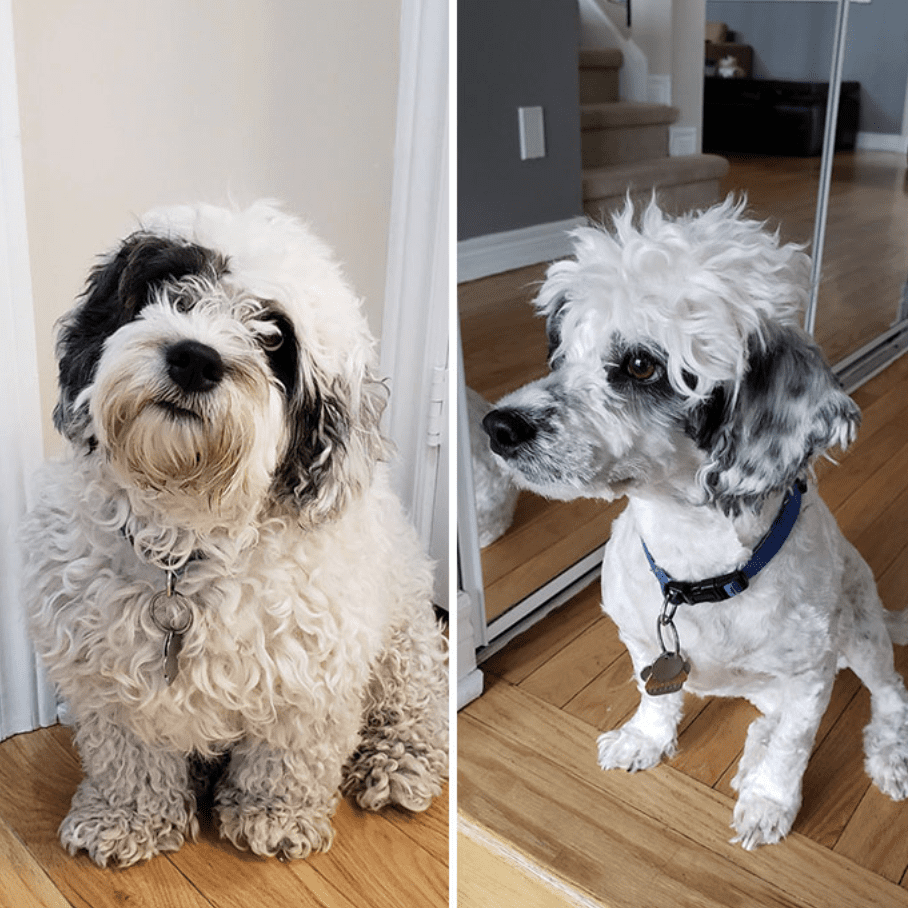 His lockdown look is sure to turn heads where ever he goes on his afternoon walks. That tuft of hair just at the top? Priceless. We'd like to formally name this doggy look: "We'd like to speak to your manager."
Tuft Guy
Oatmeal, according to David loves his Tuft so much that he wanted to keep it. Other dogs would probably try to shake that piece of hair off their heads. But this happy little guy remained content with his new haircut.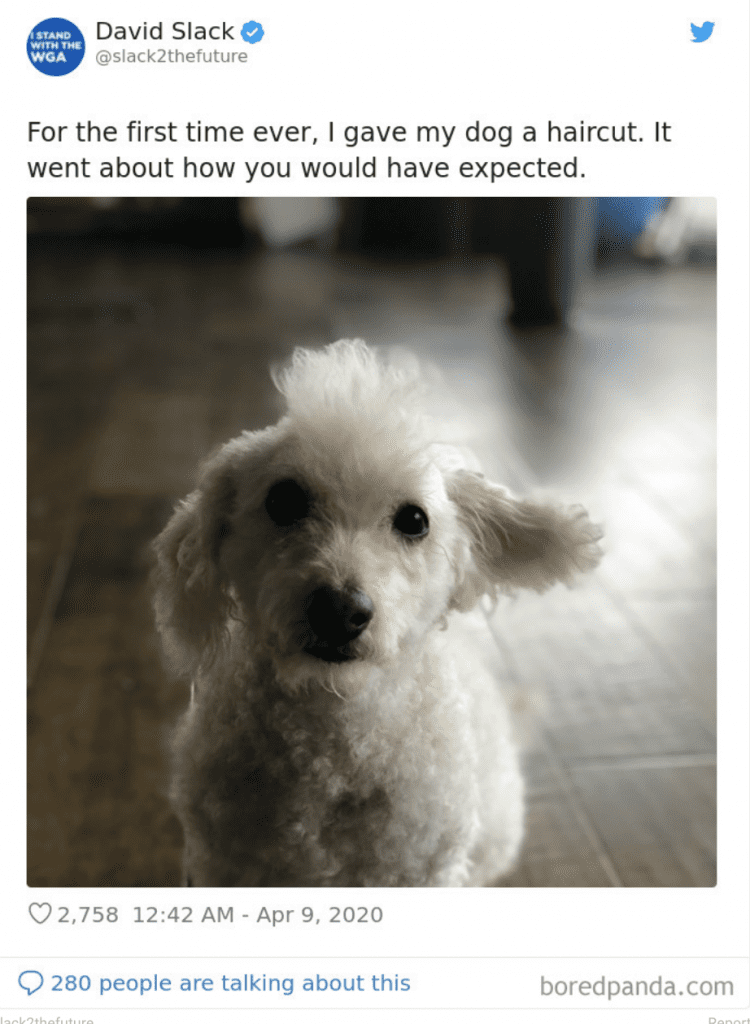 What a good sport he is! He sat through the entire thing like a champ and his owner's steady hands paid off. This look is one of the freshest on our list and makes for an iconic statement look. Looks like he's ready for his dog walks in style.
Who You Looking At?
Either this dog had barely any sleep last night or his owner gave him a bad haircut. We will go with the latter on this one. When some people have so much time on their hands, they'll skip the hair tutorials and go all in.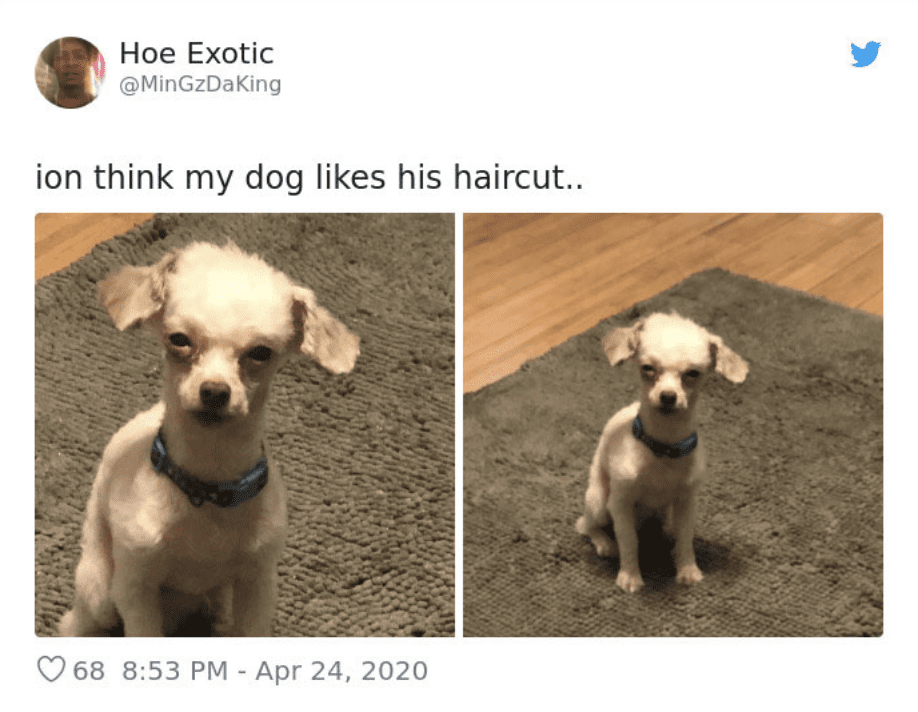 Much like this owner who decided to break all the rules of dog hairstyling 101 to give his dog the best haircut in the world. Who else thinks this hairstyle was awesome? Certainly not this dog with his displeased look.
Abort the Mission
This little dog understood the nature of his mission. He was tasked to do his job as a loyal member of the family. Until the family decided to give his hair a mind of its own. Since the family can usually dictate the roles, then this guy's fate was predetermined.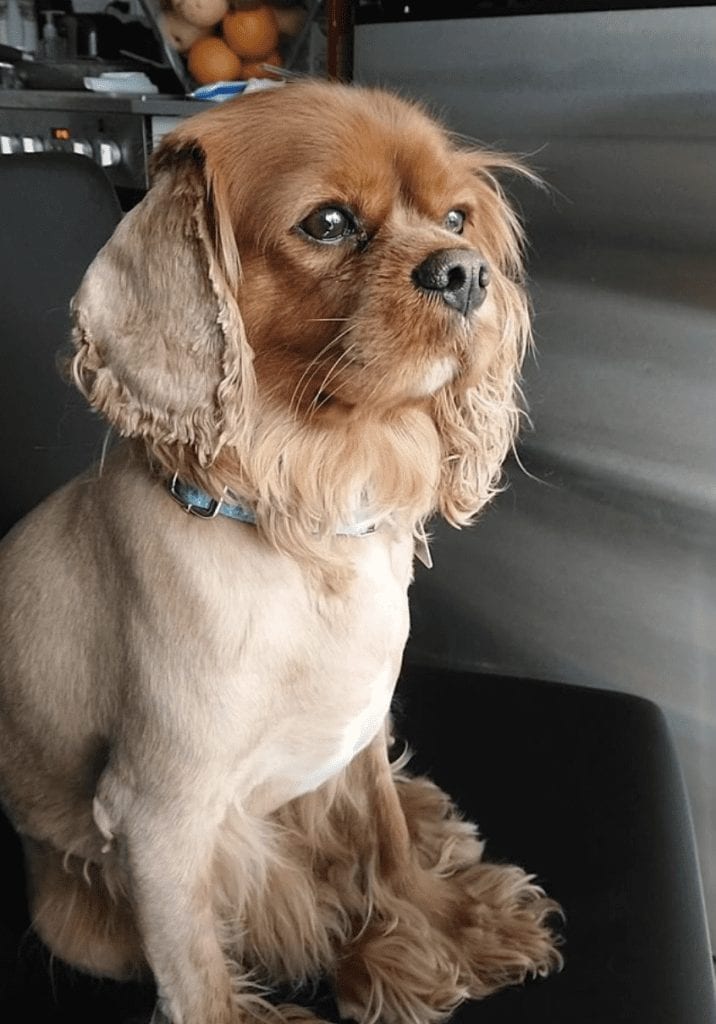 Not only did Mimi look unkempt for a few weeks, but her owner also had to endure the countless giggles they got on their daily walks. This little guy was groomed by his owner Guillaume Huppé who should really watch some tutorials about grooming.
Ziggy's Cut
Ziggy's owner decided to give this poodle a much-needed shear session. With all that weight off, Ziggy can finally run free around the house and probably even faster. If fur could be donated to dogs who need it, Ziggy's hair would help tremendously.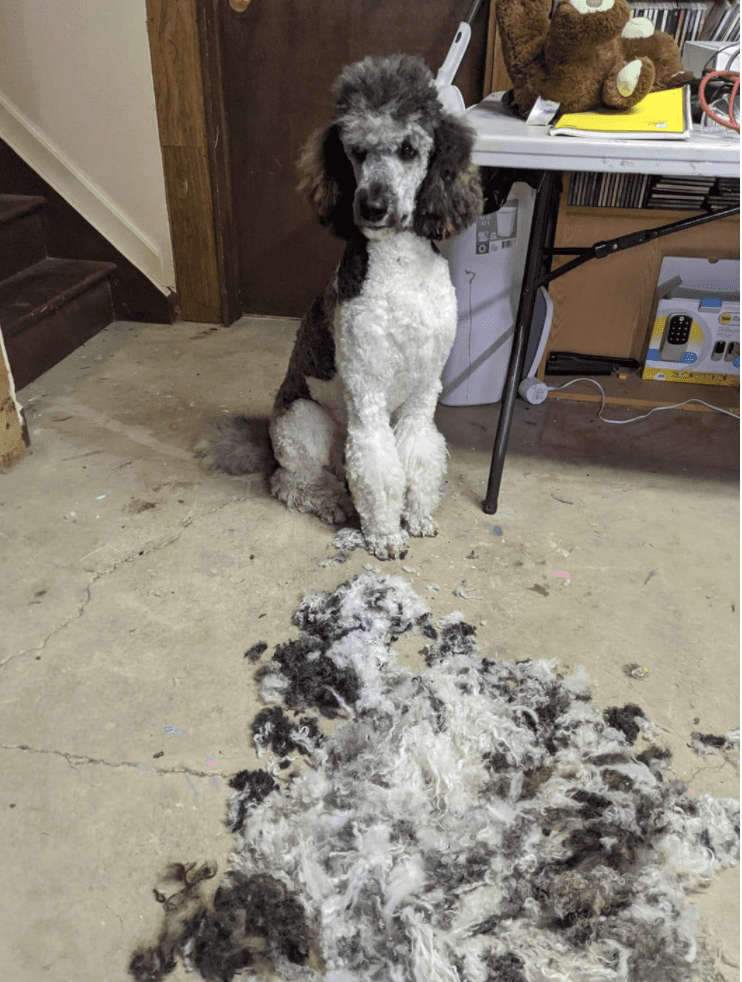 Poodles are known to grow thick hair that can sometimes obstruct their view. A regular snip every now and then is necessary. His owner though decided to go for a one-time big-time kind of haircut and it turned out pretty great.
Quarantine-Chic
Sarah posted this on Instagram for all the world to see her work. She was proud of her effort and she should be. She did a pretty decent job. Now, little Smoak has a shag cut to rock! Those layered looks could be the next big thing.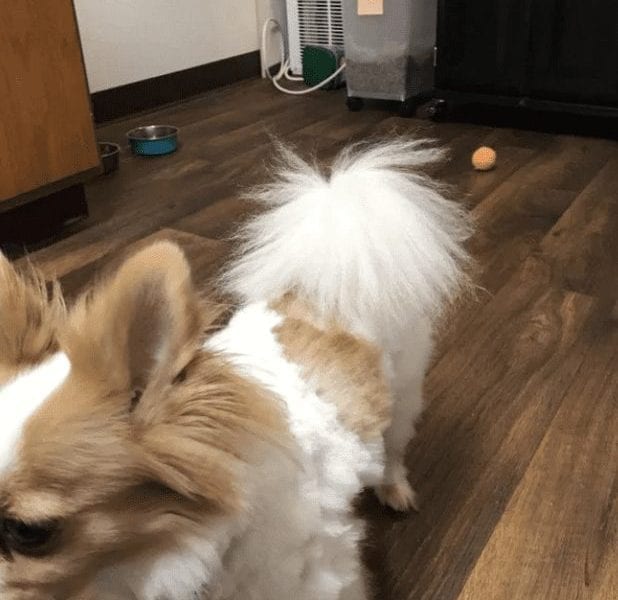 After all, dogs don't need to look perfect. Having a bit of scruff and a tuft on top of your furry head is awkward yet lovable. These quarantine dogs have all had a revamp of their hairstyles. Makes us want to get a new quarantine haircut too. Would you cut your own hair?
Beautiful No Matter What
Before the lockdown in 2020 happened, dogs ran free with their bushy tails and disheveled hair. Roads were clear for them to roam around and the grass was always there to be jumped on. Unfortunately, dogs are no longer free creatures.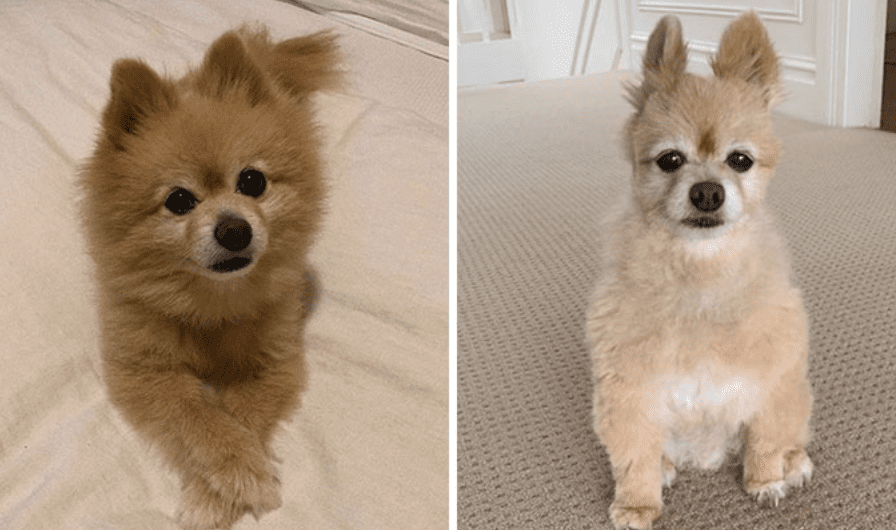 Their owners have claimed ownership in all aspects of their lives, including their hairstyles. This little dog had no time to escape the clutches of her owner and instead gave in. The end product resulted in a furry rabbit-dog hybrid.
Before and After
In this look, the result was a success. Before the picture, this puppy was growing hair in all types of places, how could he even see where he was going? This owner helped this dog tremendously with his newfound look.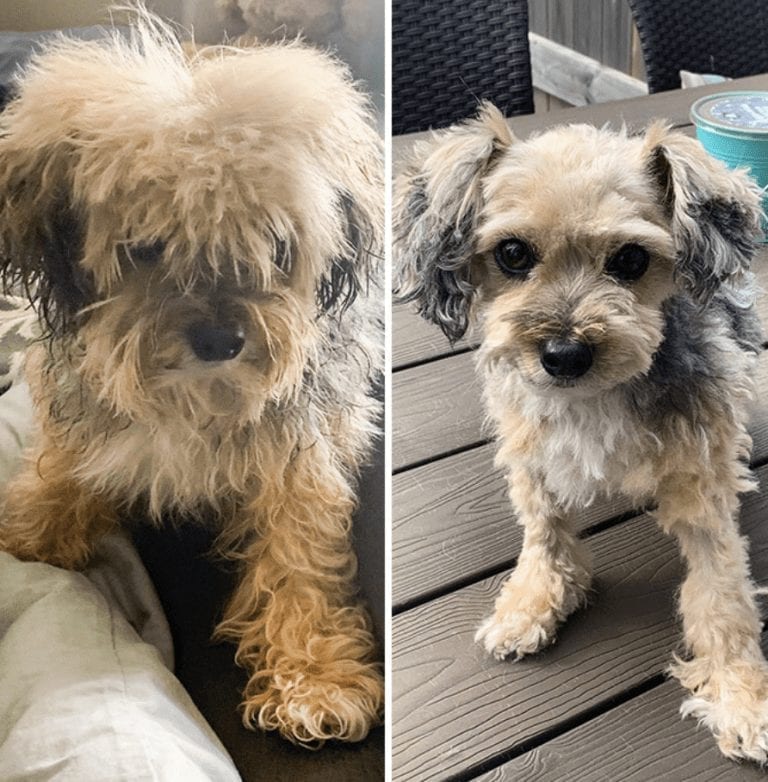 Now, he can see past his hair into the outside world. The coffee cup's handle is now in full-frame, the owner isn't just half a body. No more peeking through pieces of hair, his vision now is perfect and he got a good haircut out of it too.
Caught Red Handed
This toy poodle was in dire need of a haircut, but it appears that she had more than a simple trim. The owners of these dogs should keep a ruler with them next time to measure how much to trim because the haircutting is getting out of hand.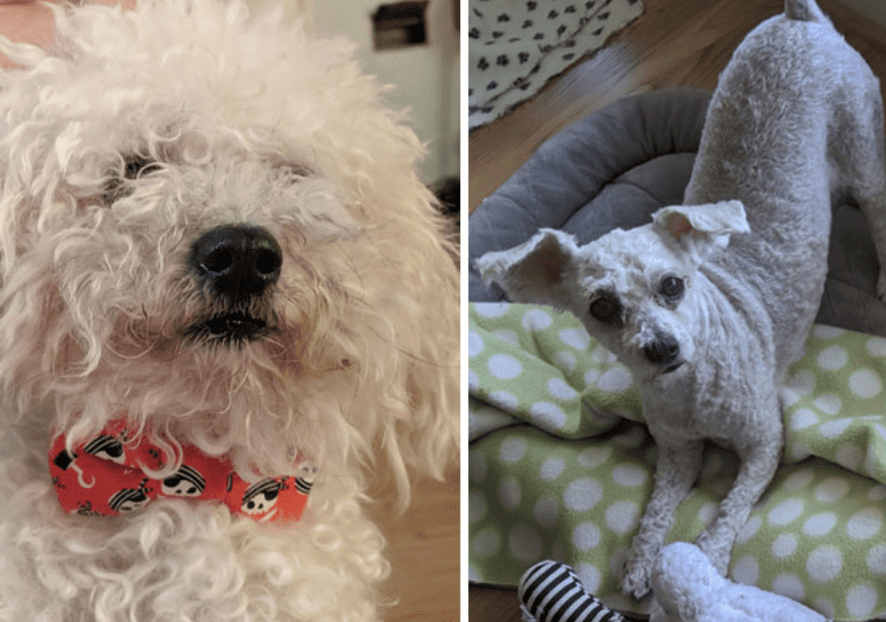 2 inches have turned into 4 inches and a little shave turned into shaving off all the dog's hair. Although there are many ways to cut a dog's hair we suggest trying to do a bit of research before grabbing a pair of scissors.
Not My Day
With the dawn of the coronavirus, this pandemic has forced many people to stay at home. Often, these people run out of things to do. We can admit we've struggled to come up with creative things to do in our free time too.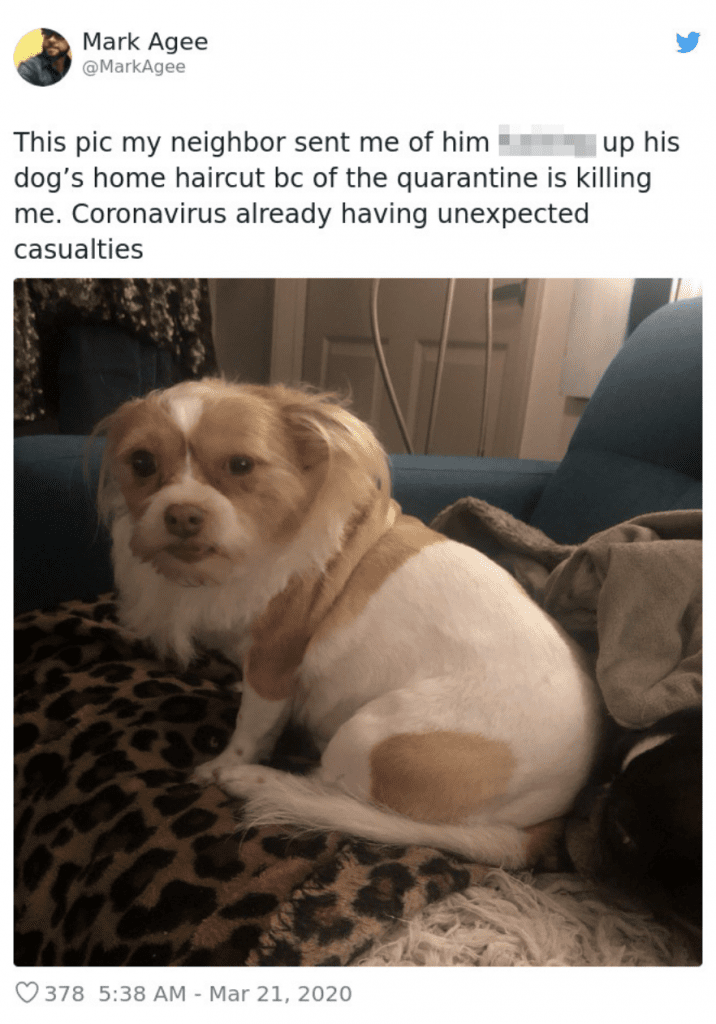 But this person should have considered other options before jumping into grooming his dog. A neighbor might just have had his laughs but at the same time felt remorse for this dog. So do we. That lion's mane isn't a look he's pulling off or enjoying. Even though he looks adorable.
Avery the Great
Avery is well-loved by his owner. So much so that she decided to shave him a pair of pants. Avery is feeling easy breezy Covergirl, as Tyra Banks mentions. Making her summer-ready and rearing to jump into the ocean when it's time.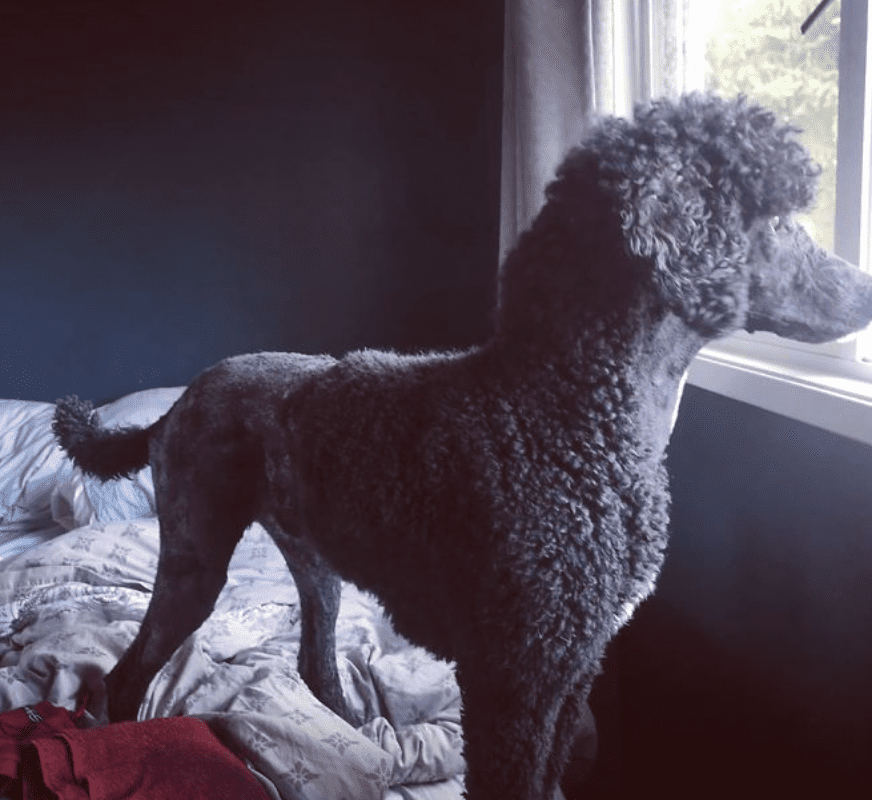 This poodle is ready to go on a grand adventure. Is that what she's thinking about when she stares out the window? Oh, all the spots she'll visit when the lockdown is over. If they're going on a trip in a few months, Avery would be down to ride shotgun.
Not a Turkey
You heard that right. This isn't a turkey but rather a dog with a hairless body. Good thing, her head is still brimming with fur. We can't say the same for the rest of her, but the focus on this look is really on that pristine haircut.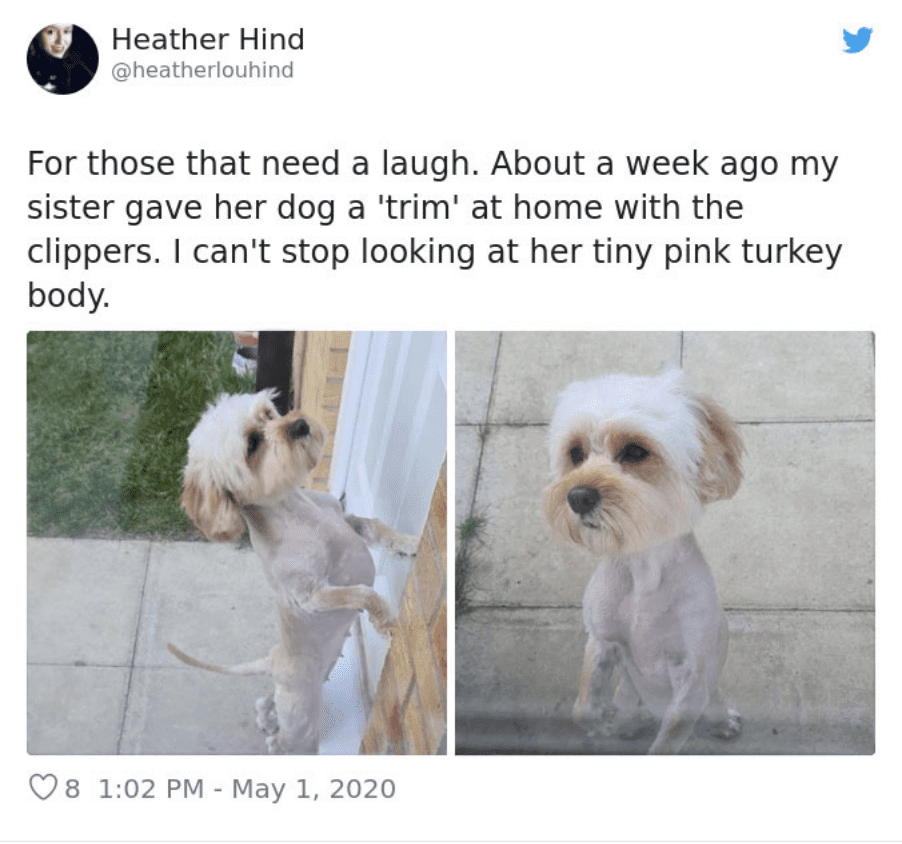 She could pair her new lockdown look with a nice hat or a pretty bonnet. What would be more suitable though is a coat or a jacket to keep her warm on cold days. We're still wondering why the owner didn't go all out and just cut the hair on her head short too?
Hansel and Gretel
This sweetie pie must have been the center of attention. Unwanted attention that is. The dogs in the neighborhood weren't as keen to welcome her thanks to her new haircut. Regardless of that, she's been holding her nose up high.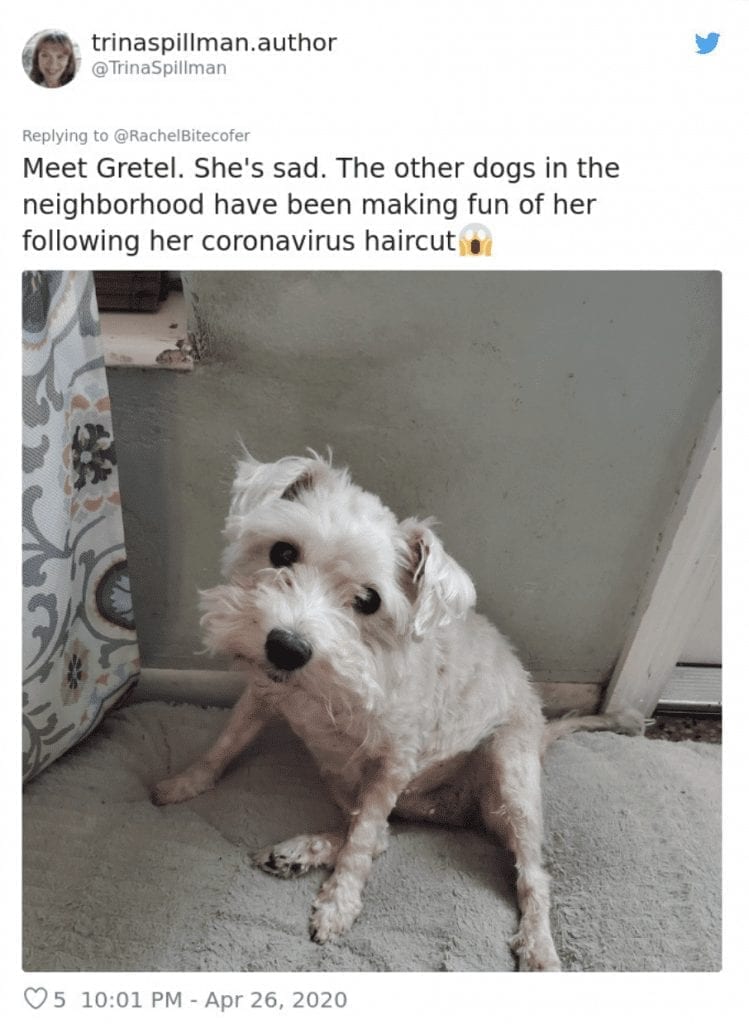 Sure, in life haters are going to do their thing. In the end, it's all about how one responds to the situation. In this case, Gretel stood her ground despite the tears she must have wanted to shed. She knew she was beautiful and she wasn't going to let any other dog make her feel otherwise.
The Look of Despair
This dog has that look on its face of: "I wish I wasn't stuck at home". Usually, most dogs love being at home, the endless chew toys, the magical bowl of water that's always filled. But this dog wishes it was anywhere else but home.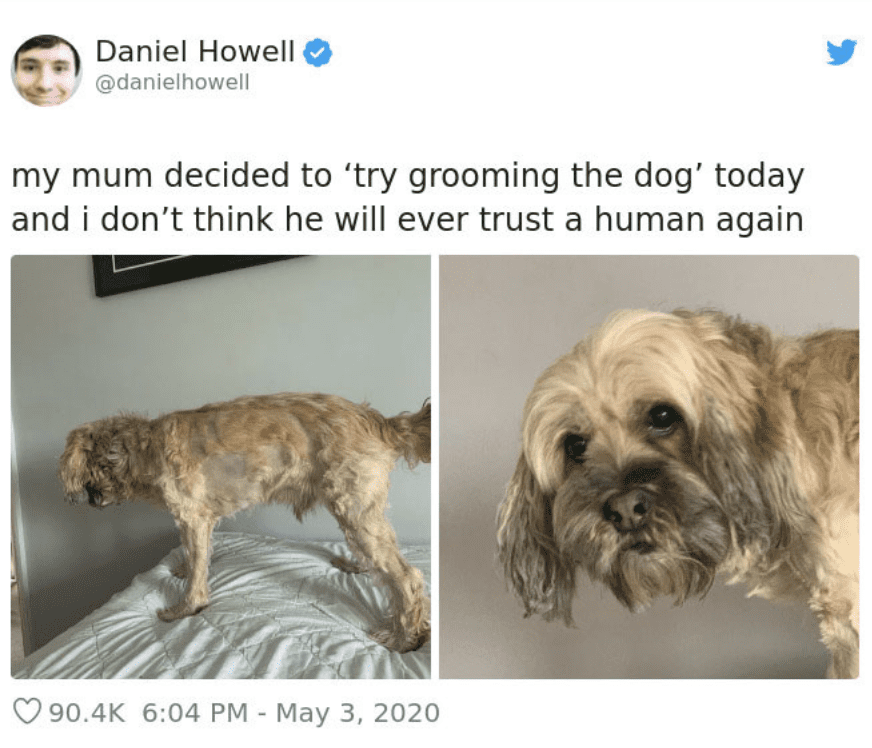 His look of distrust in humanity shows. Looks like mom wanted to give her dog a fresh look and make him happy but the attempt was futile. Next time we'd recommend asking the dog a few questions like: "Would you care for a small trim or a big shave?"
Yikes!
This before and after picture of the same dog is giving us mixed emotions. At the same time, we're really hoping the dog managed to grow his hair back ASAP. What a waste to get rid of such curly tresses!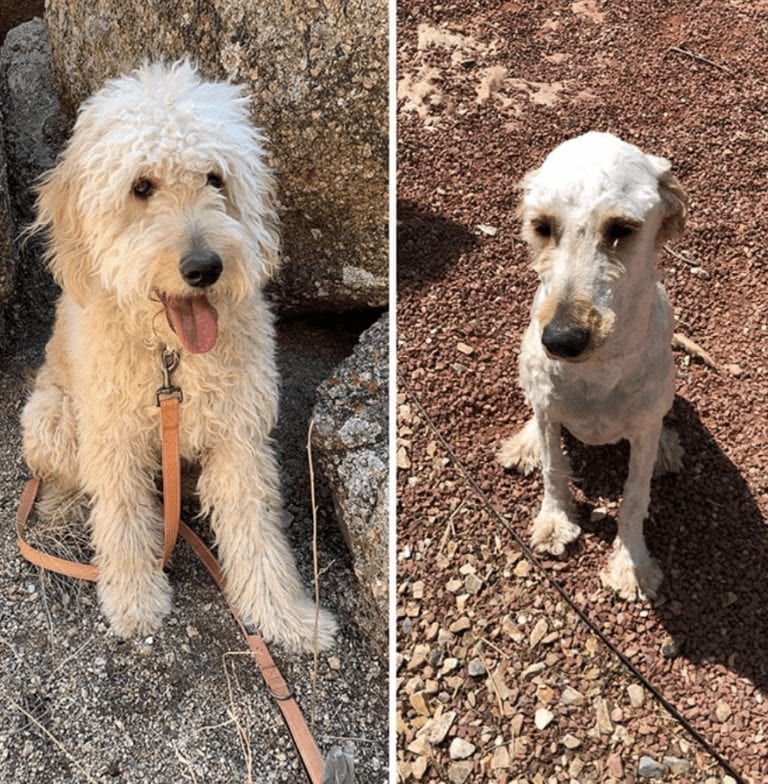 Now, this dog is looking solemn, how he wishes he had his old hair back. Unlike the other dog in this article who had his entire body shaved except his head, now this dog had ALL of his hair shaved! Goodness.
Where's my Owner?
If this dog could talk, he would certainly not tip his owner. Gosh. That look of disappointment makes us want to give him a huge hug. Mishaps happen all the time but it just wasn't his lucky day. We'd love to see a before picture.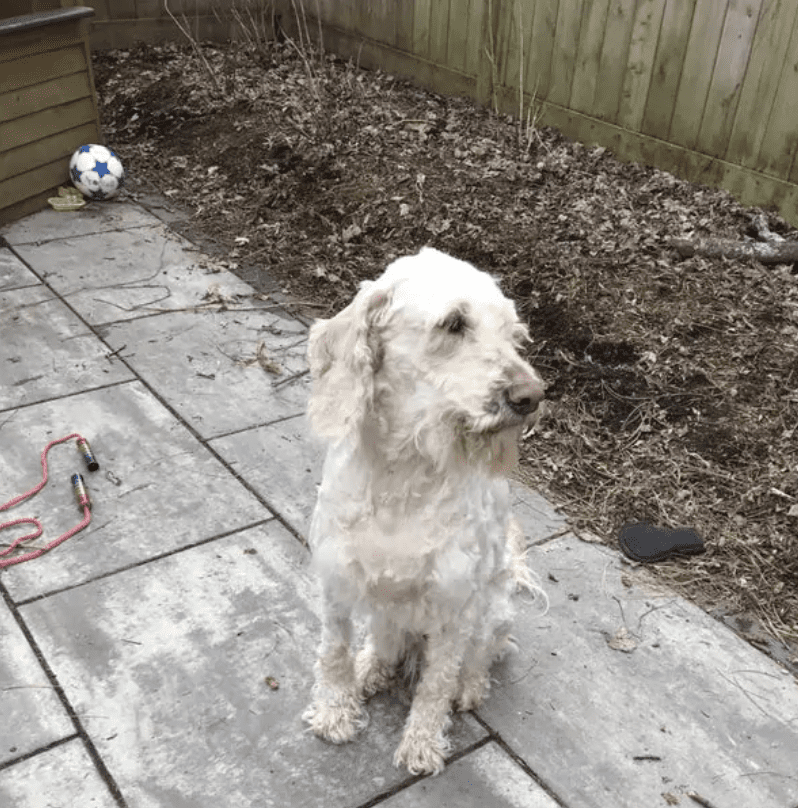 At least hair grows back and this dog will have time to regrow his usual mane. Dogs shed throughout the year so cutting their hair is important especially after the winter. Since lockdown happened, many owners have had to turn to dog grooming on their own. Kudos for them! Nice attempt, but next time will be better.
This is Unacceptable
Let's give this dog a name. Shelly was told by her owner that she was going to receive a haircut. Shelly was more than pleased to get said haircut, except lo and behold, her expectations were shattered. Her owner gave her a haircut, alright.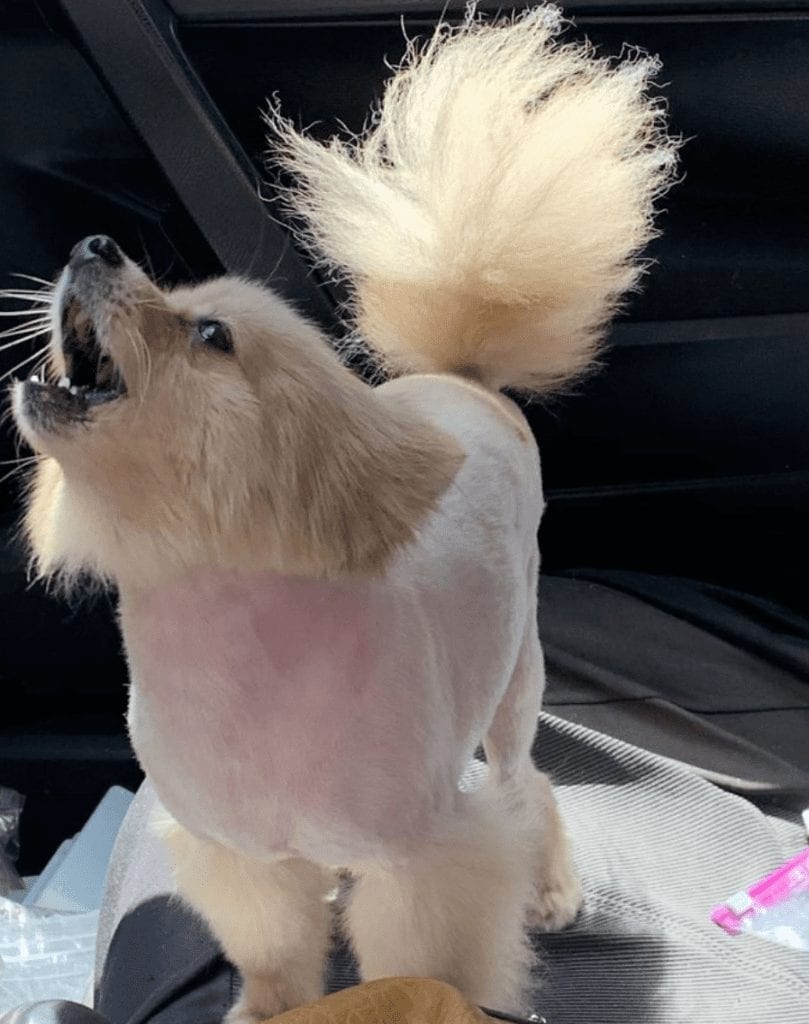 Not the haircut she wanted though. Shelly asked her owner to fix this mess and get a discount. Instead, Shelly's owner gave her 50 back rubs that day and a bowl of her favorite doggy treats. She learned her lesson to never cut her dog's hair again.
Wet Look
Right after this owner groomed her dog, she went in for the kill. A nice long shower to clean her up. Chacha couldn't say no to a well-deserved shower and she also got some pampering in addition to her grooming sesh.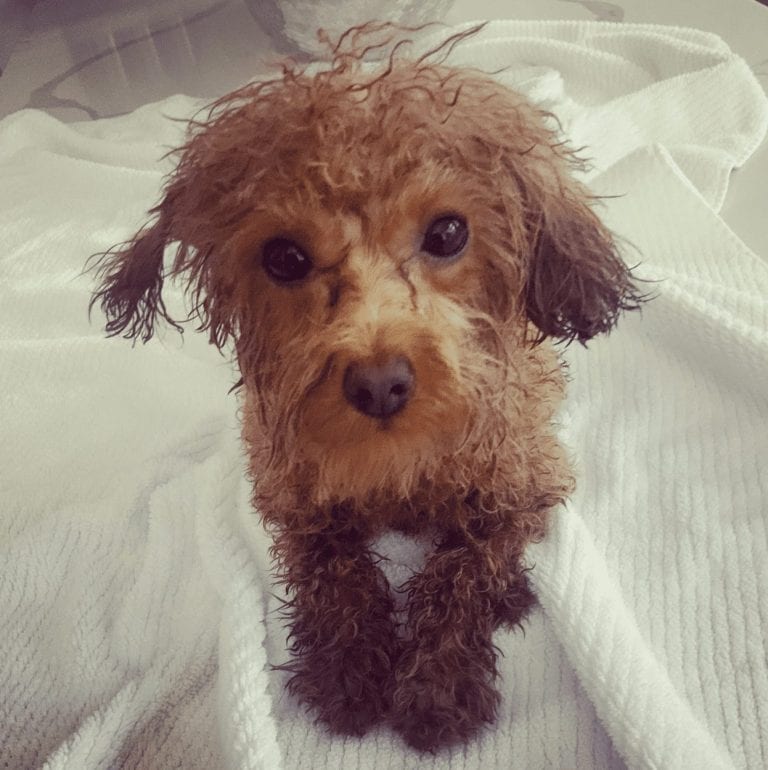 Usually, when dogs step out of the shower or their weekly bath, they turn into a hot mess. Chacha, on the other hand, was looking forward to her owner's shower. Not only is she cooled down, but she's also sporting her new look fashionably well.
All Patched Up
Many of us are speculating about that bandage on Mojo's ear and if it was an accident. We'll leave it up to your imagination to decide a suitable story. Mojo's owner thought it was high time to give his dog a new look.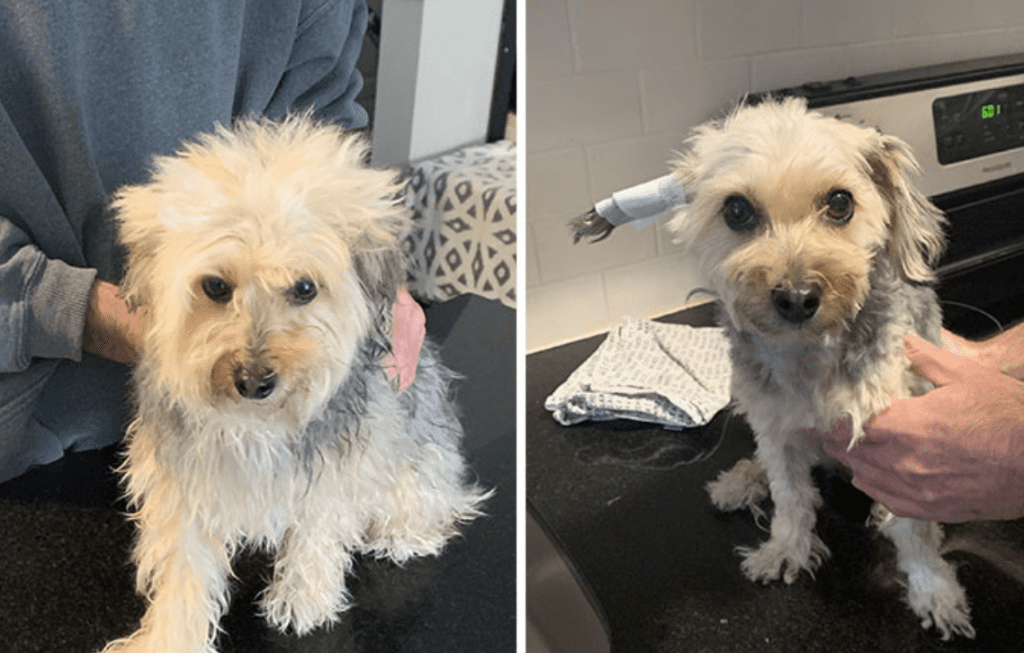 Not only was Mojo ready but he was also excited. The outcome of the haircut went smoothly. The only pressing question we have is: "what happened to his ear?" Could it be an accident or perhaps an intentional act? Guess we'll never truly know.
Feeling Meh
This owner felt that this doggo needed a change. Perhaps a new hairstyle would be exciting. After watching tons of Tiktok videos of people cutting their dog's hair, she decided to pick up a pair of clippers and give it a go.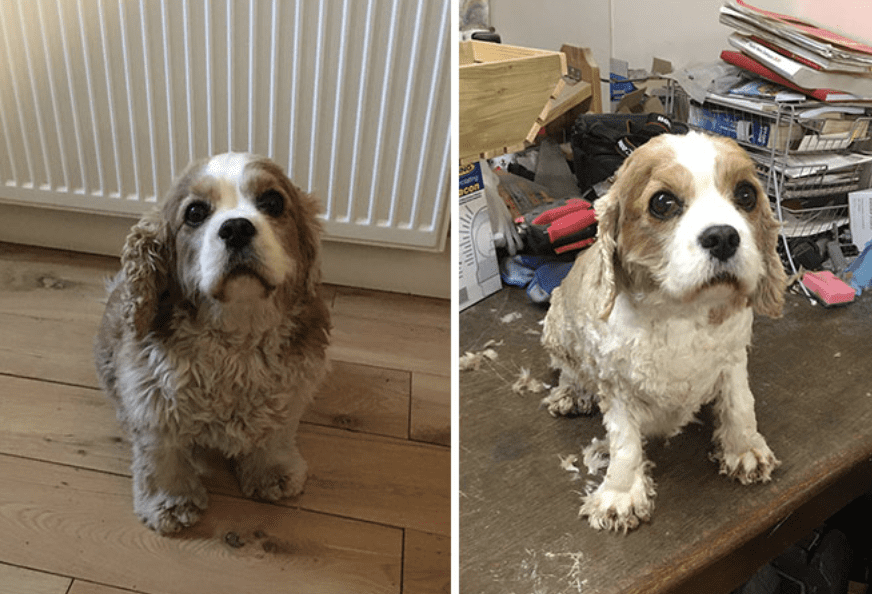 Little did she know that the dog might not be pleased with the results. But she went ahead anyway. The result left the dog feeling well … Meh. Not too happy but not too sad either. If she were to rate her owner's grooming skills she'd give it an 8. Nice try!
Wifey Tried
This man's wife tried her best to give their dog the best possible treatment during the tough times of lockdown. And her attempt was relatively successful! This dog is rocking its new hairdo like the proud creature that he is.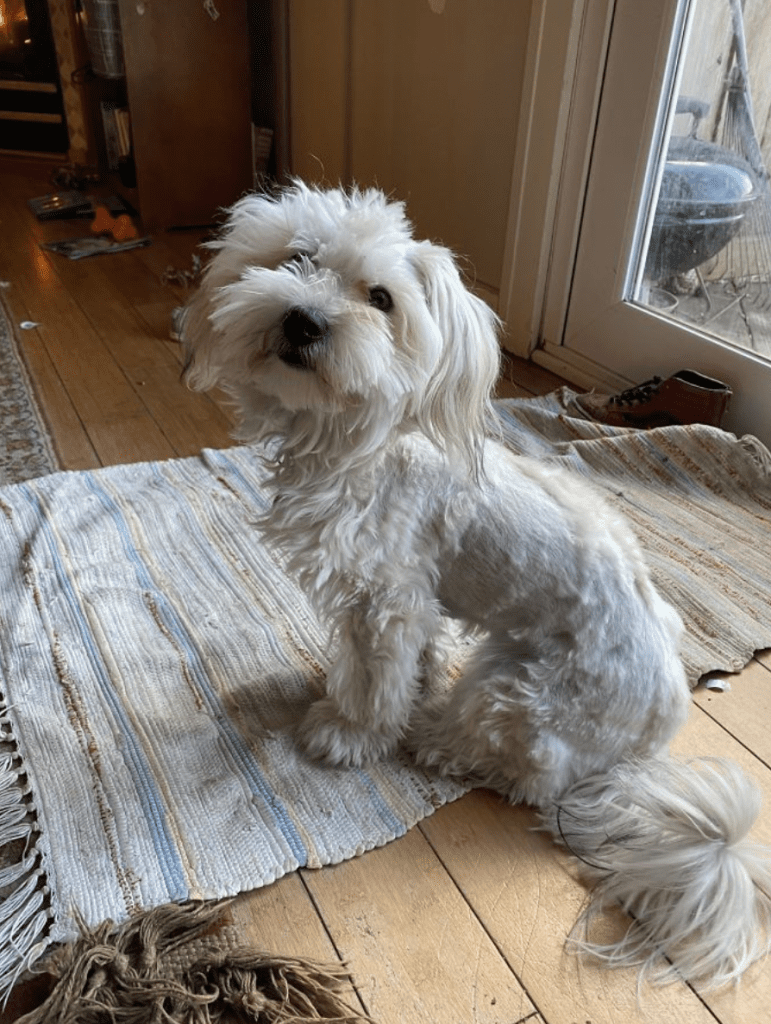 Flaunt that new coat, because in a few months it'll grow back to its normal length. The scruffy look is in and we're loving it! A little shag never hurt and it makes for a unique rocker look. This dog could be going on tour with the Runaways.
More Than Expected
This Bichon Frise makes for a great family dog. They're playful, friendly, and in good spirits most of the time. Studies even say they make great companions for children. Unfortunately, the cards were not in favor of this dog's hair fate.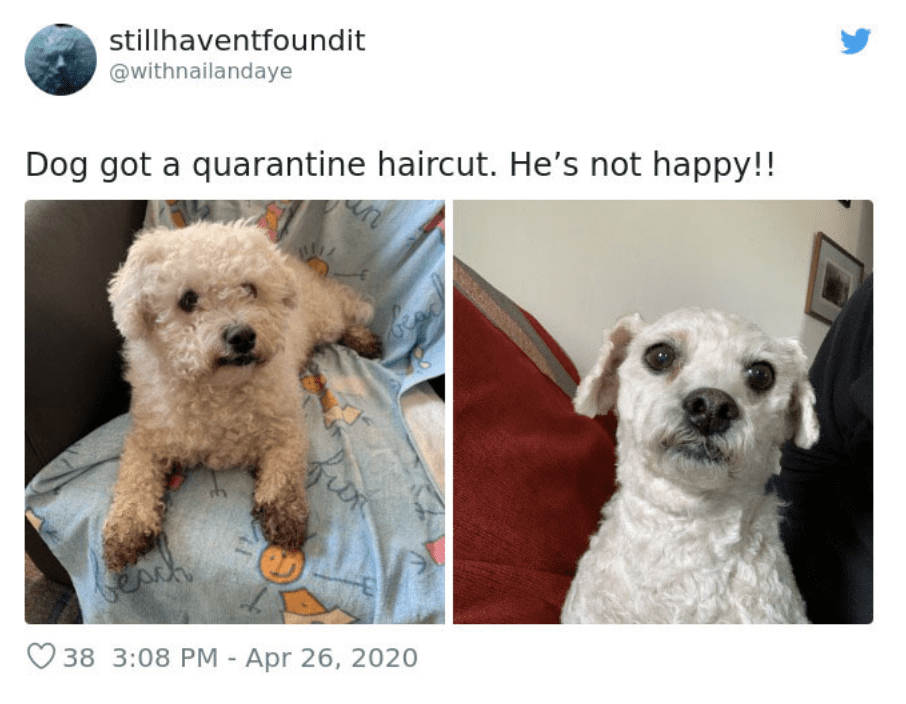 Even though they make the perfect companion, this pup still couldn't control its owner's eagerness to cut hair. He turned out to be indifferent towards it but not overwhelmed. It looks like he's still ready for a few cuddles even after his unfavorable haircut.
The Big Reveal
This father decided to shave their family dog's hair. But it wasn't your ordinary shave. It surpassed that and became a full-fledged project to shave his entire back. The father was extremely committed to carrying out this task fully.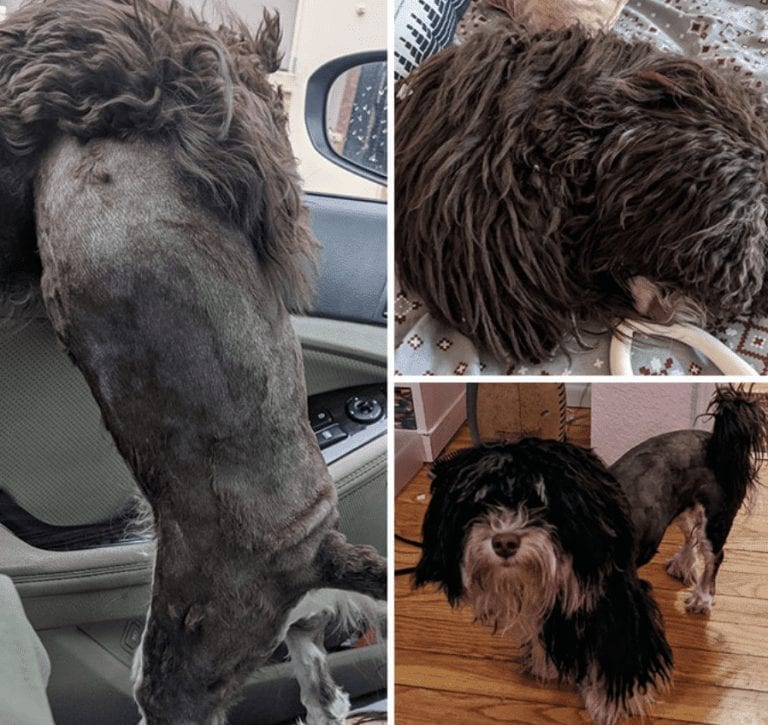 We're itching to see the son's reaction. Is it a resounding no or maybe he said: "that's so awesome!" We think it's a bit of both. While this cut is pretty balanced since one part is bald and the other has hair, maybe the dad should have stuck to one main plan.
Trust Thy Barber
Shih Tzu's are notorious for having unkempt hair and eager eyes. Their fun-loving personalities make them jump at every opportunity to play with other humans and dogs. This little dog had a lot of fun rocking his new post-Covid look.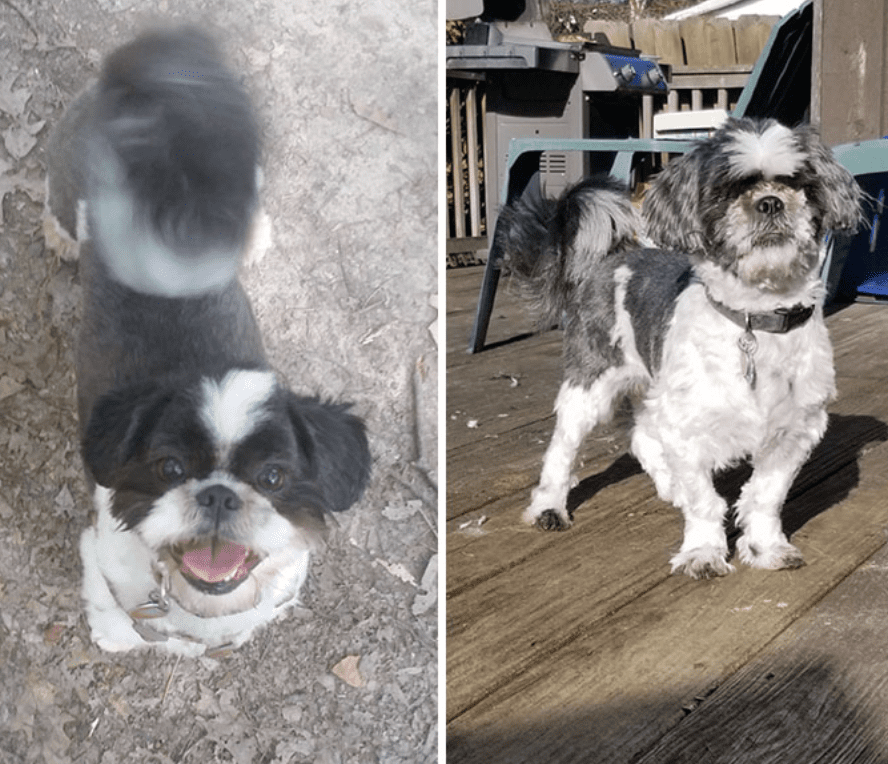 The first picture exemplifies a haircut done by a professional. On the right is his owner's attempt. We give him a 9/10 for effort after all cutting hair is no easy task. Sure, it might not be perfect the first couple of tries but hey, that was a solid attempt!
Just No Bro
Chris, please put down the shears. You tried your best and we get that but it's time to leave it up to the professionals. It's kinda cute how famous actors try to cut their dog's hair. After all, his intention was well-meant.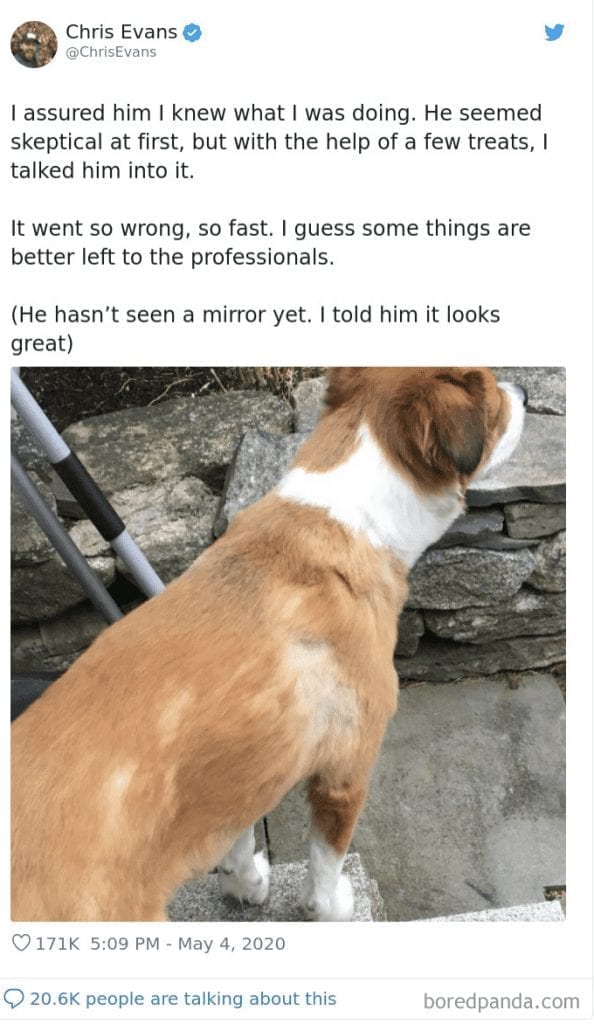 Chris Evans tried his best to cut his doggo's hair but this furry guy turned away and wasn't having any of it. Luckily, he wasn't able to see the backside of his owner's work. Some things are better left to the experts.
The Proud One
Despite this dog's owner saying that his haircut looks awful, we'd like to think otherwise. He stands tall in the face of ridicule and judgment and looks at criticism with an open heart. It seems that nothing can faze him.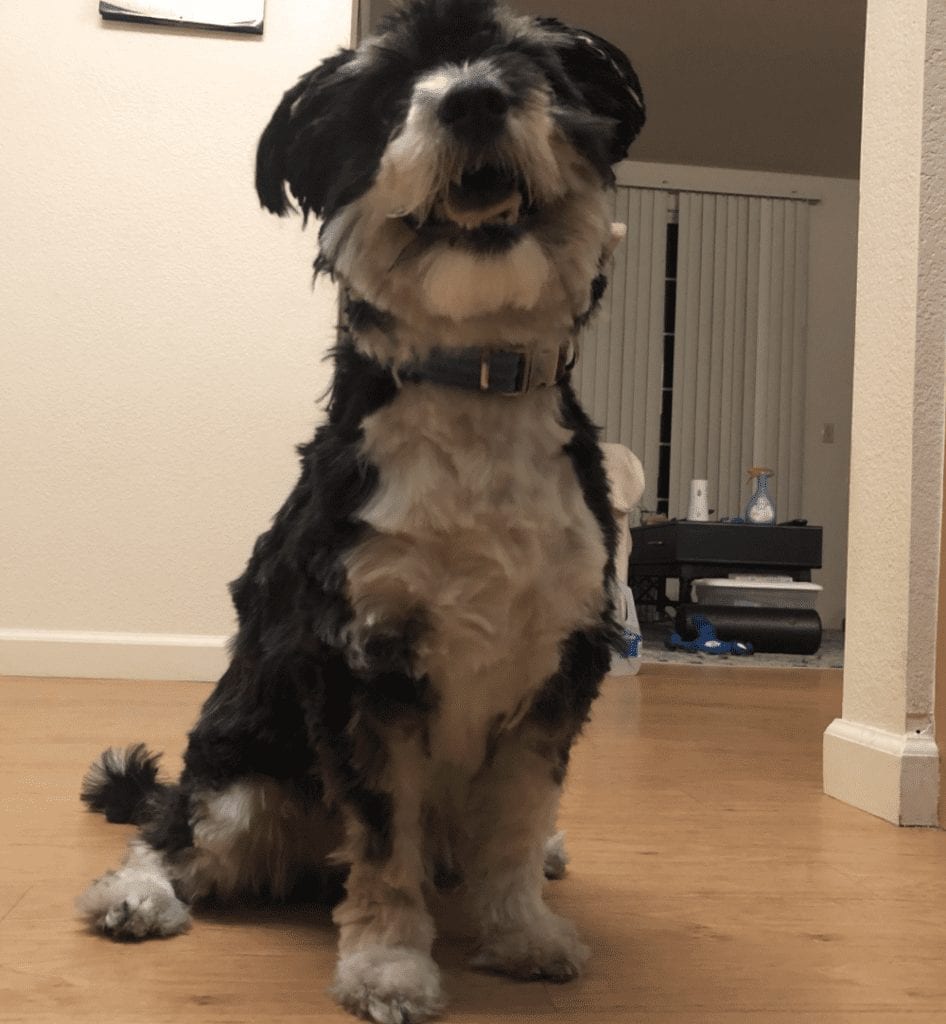 Before this picture, he was a big ball of hair that covered his view completely. Now, he's well pleased with his shorter new COVID look, and it seems that he's just beaming with happiness. Looks like someone deserves a treat.
First Try
This owner's first attempt at grooming her dog turned out pretty okay. We'd give her a pass for this attempt. Luckily she didn't snip off her doggy's ear! Denise tried her best since her local dog groomer was closed. Nice try.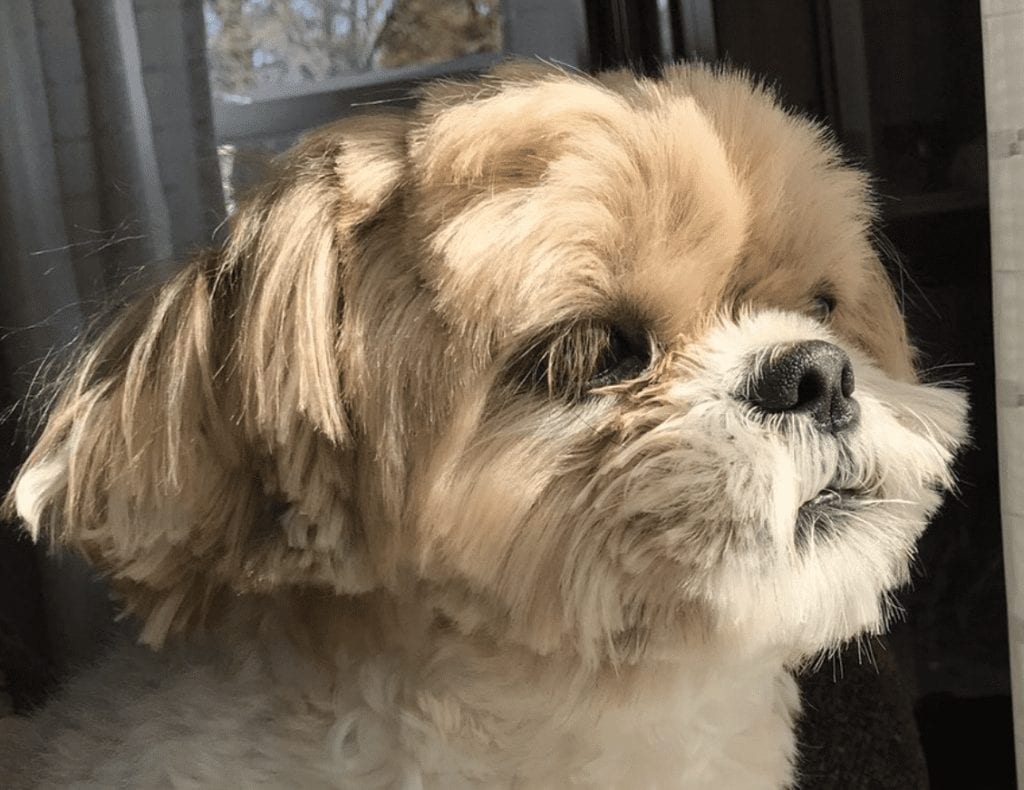 On the plus side, cutting your dog's hair saves money and it's a fun activity to try out. With a lot of caution and some basic grooming skills, you should be alright. Just make sure to pay attention to their ears and eyes!
Patches of Snow
This beautiful white dog wasn't prepared for his owner's grooming sesh. It looks like the owner tried to cover up her mistakes by going over the same area but she forgot that she should be shaving in one direction only.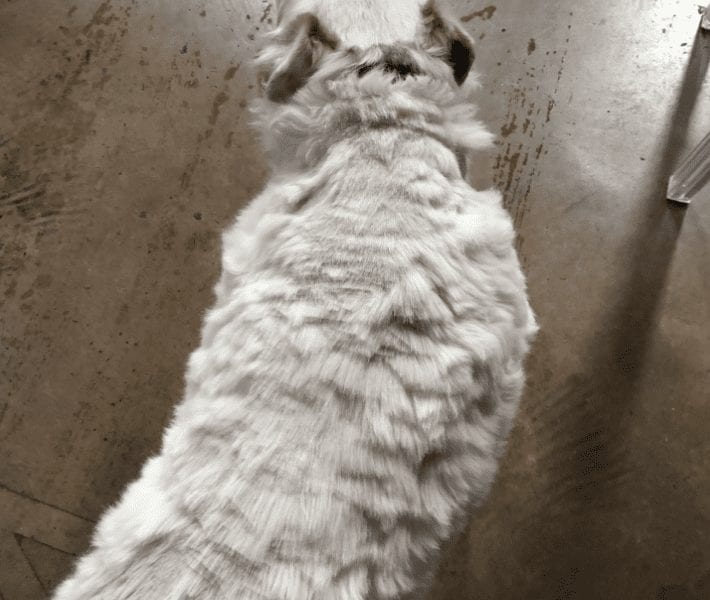 This goes for cutting human hair too, always make sure you cut in the same direction or else the cut could go wrong. We'd advise to just let the hair grow back and wait until grooming centers reopen. Yikes!
All Dressed
Now that's what we call a good haircut! The symmetry, the layering, it looks like the owner took her time giving her little Yorkie the perfect trim. She has just the right amount of hair around her face and even on her legs.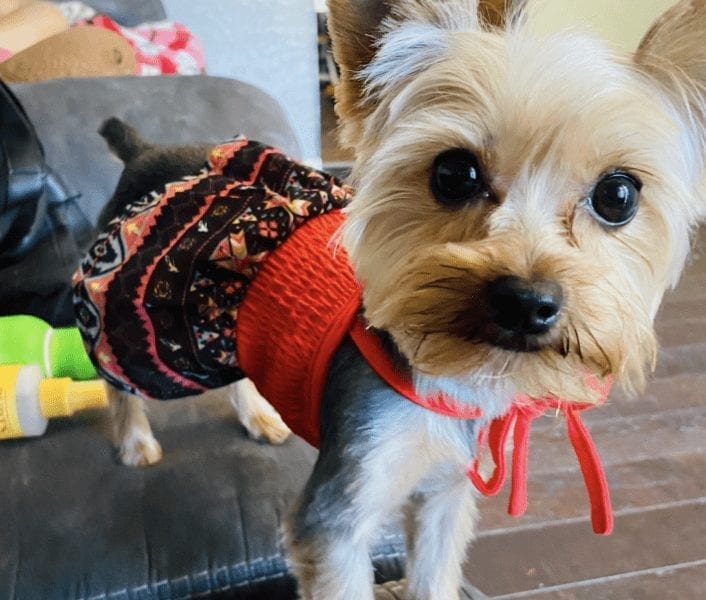 Paired with a strappy dress, it looks like the only thing missing in this picture is the beach in the background. Looks like her owner can't wait to take her for a stroll in town to flaunt her new lockdown look.
Where's the Towel?
This little doggo decided to go for a dip after his quarantine haircut. Or maybe his owner just gave him a good scrubbing that day after his cut. We'd love to see what he looks like dry! Someone ought to give him a towel.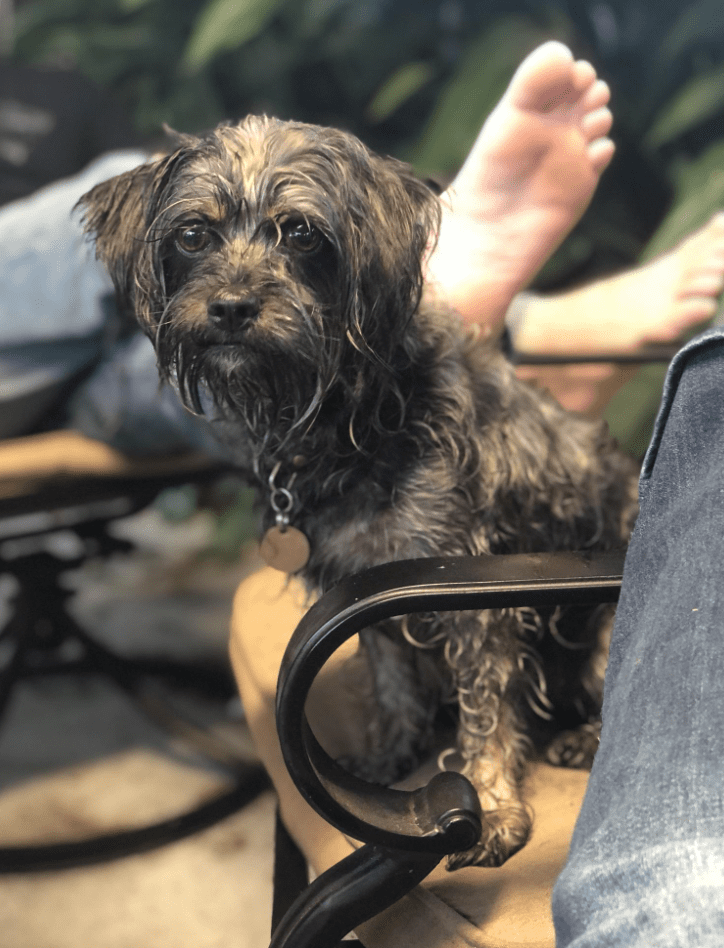 From the looks of it, his haircut looks pretty even except the chest area. Maybe after the dip, the owner planned to cut his hair, even more, to even everything out. His gaze looks solemn but he just might be cold.
Mommy Tried
This dog owner loved her dog so much that she just wanted to give him a little snip. Unfortunately, the top part of his head turned out uneven. Cutting hair is no easy journey and it requires a steady hand a good sense of measurement.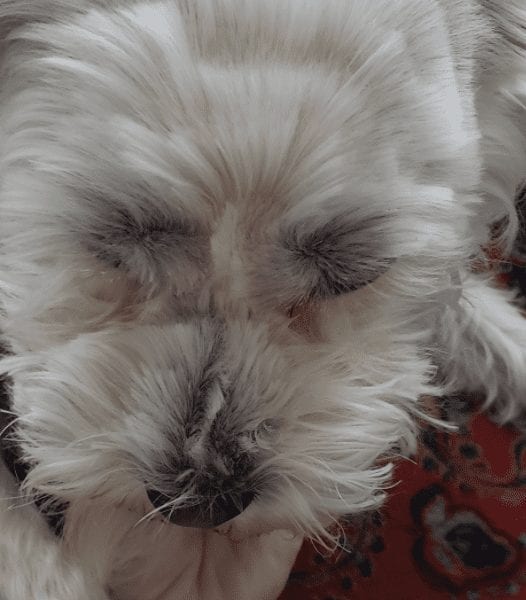 Even though many people have the desire to cut, it does take a lot of patience and time. This attempt was a cute one for sure, and it's easily something that can be fixed with time. At least his owner tried!
Fur Today Gone Tomorrow
This furry dog was happy with his new Corona haircut. Looks like his owner did a pretty solid job! Despite his body hair looking uneven, the owner still managed to make his dog look flawless. Who needs a groomer?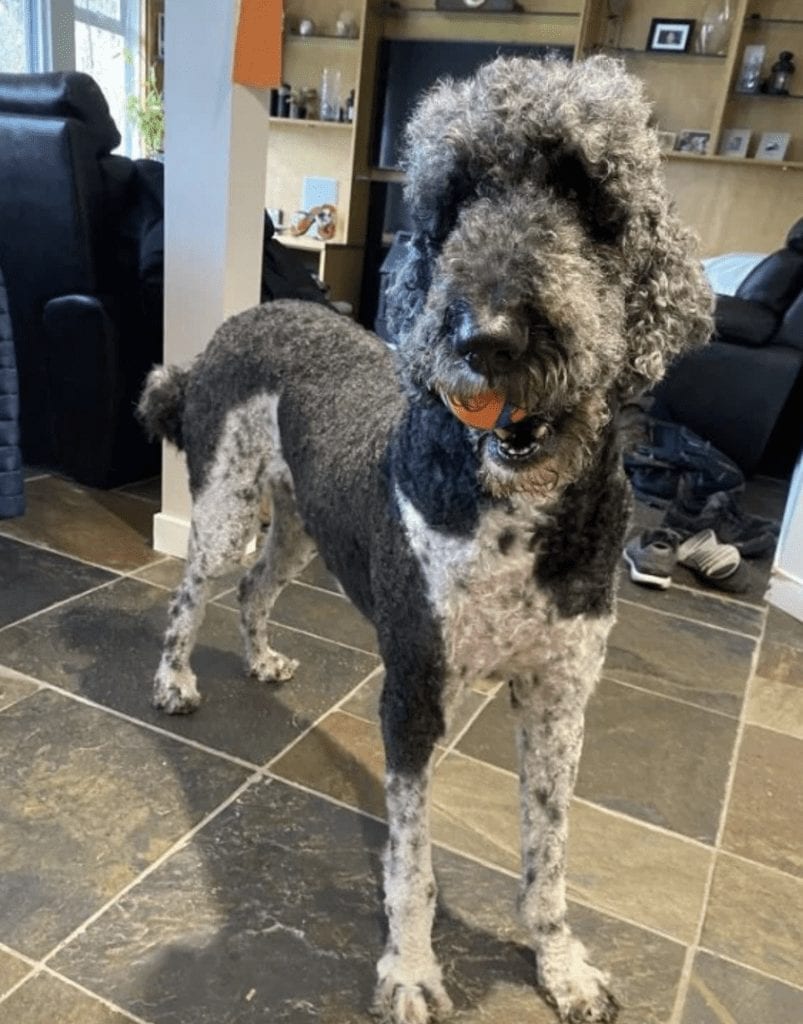 Yes, it can be hard to cut your dog's hair but on the flip side, your attempt could turn out splendidly. This guy is all ready for a game of catch in the garden. Now he can breathe better. Run, forest run!
Whoopsy Daisy
Since we've seen a slew of great doggo haircuts, they're also a bunch of "maybe that could work." This is one of those moments. We're itching to see the other side of this dog, we hope it's much better than this.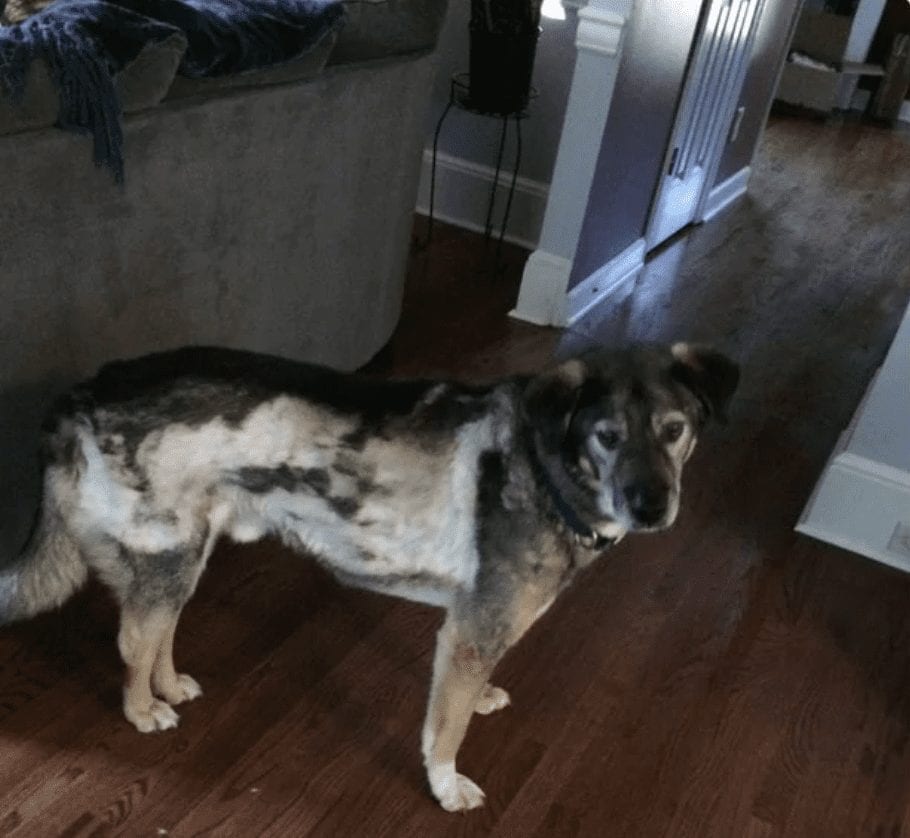 His owner decided to shave off his fur for the oncoming summer months. Unfortunately, he missed a couple of spots. This dog doesn't seem too pleased especially since one side of him will be breezier than the other. We sure hope the other side is even!
Owner's Tips
Milo is in for a disappointment. Even though his owner Ashley spent an hour looking for "groomer tips" on Youtube, apparently she needed more than an hour's worth of studying. Haircutting is a skill and so is grooming dog hair.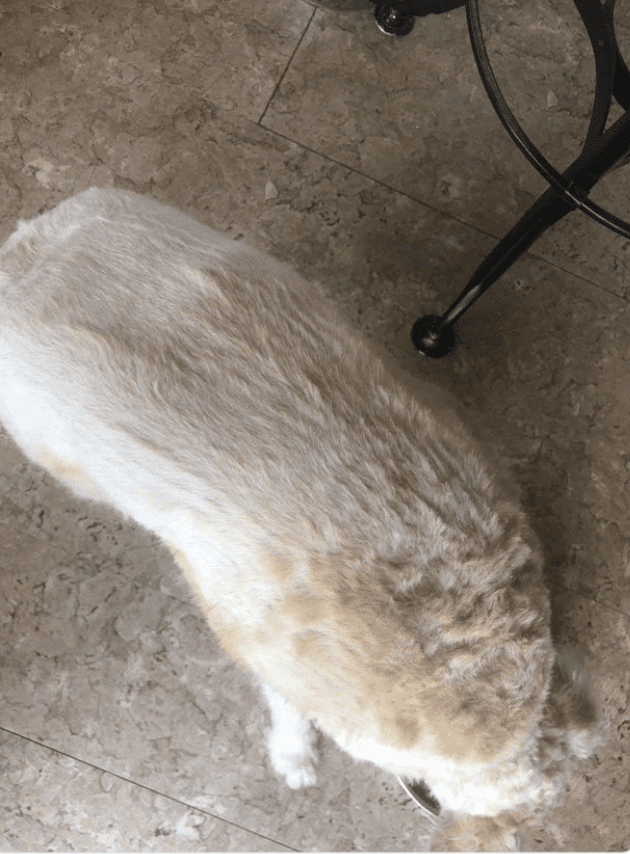 This woman managed to get the basics down but definitely still needs improvement. Maybe the second time around will be better. Or maybe waiting for the dog groomers instead. Sorry, Milo. You deserve a big bone for this haircut gone awry.
Chewie Says No
Adam wanted to give little Chewie here a new haircut. Since Chewie is a sweet and kind soul, he agreed and stood patiently while Adam trimmed off his fur. Good thing he laid a towel on the carpet, what a mess!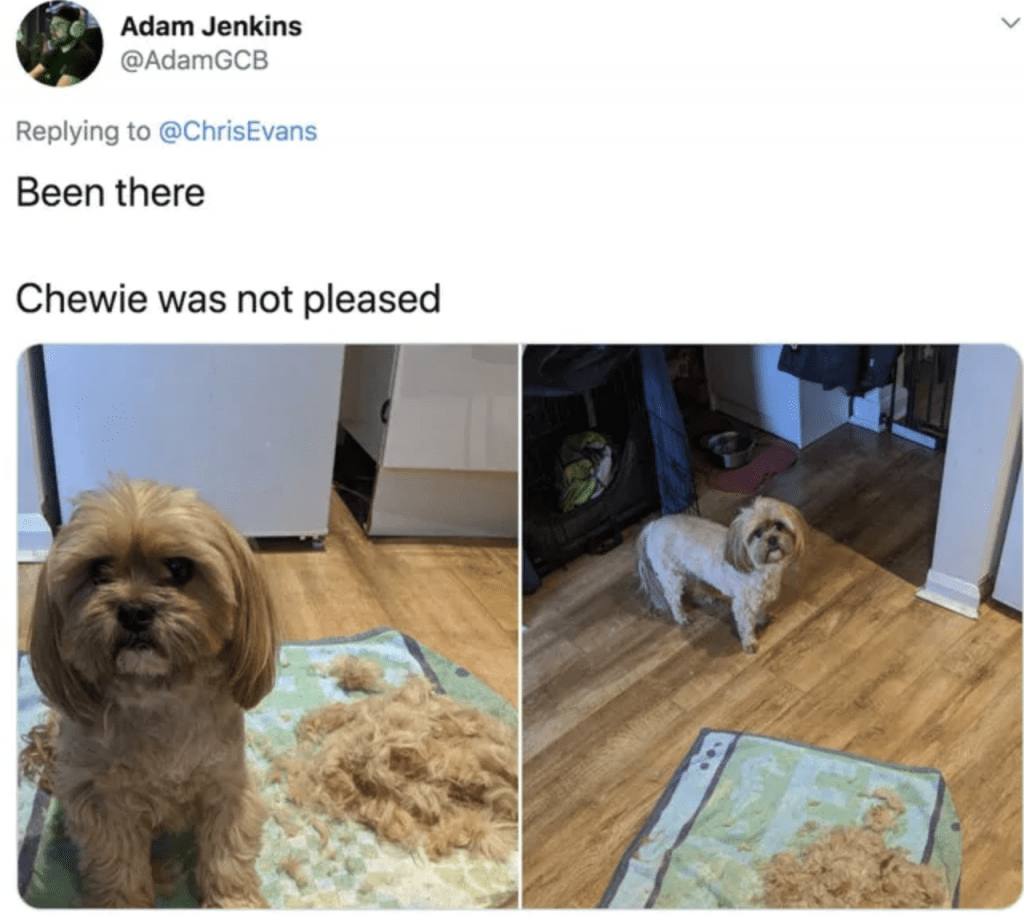 When cutting dog hair, take into consideration the amount of hair you're cutting. Study the length of your towel to make sure it can catch each and every strand that falls to the floor. A fur blizzard is a brewing!