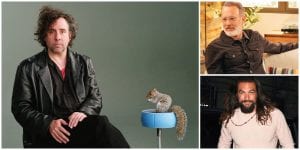 The Charming Celebrities You'd Want To Meet In Real Life
By Dragana S
---
Lifestyles of the rich and famous are so different from those of "regular" people; it doesn't surprise that sometimes celebrities start acting as if they are indeed special. It is easy to fall into this trap when you're getting a lot of attention and special treatment wherever you go. We've heard horror stories of famous actors, musicians, or athletes acting like divas and making outrageous demands or being rude.
Fortunately, some people don't change when they get celebrity status. Those superstars treat everyone with kindness, no matter if they're another famous person or a waiter at the bar. We have collected stories from fans who met celebrities in real life, and here is a list of the nicest stars.
Steven Tyler
A Reddit user recounts a heartwarming encounter with the Aerosmith legend. He was sitting in a coffee shop with his 7-year-old stepdaughter, who complained about her mom making her take piano lessons. It turns out that Aerosmith was in town for a show, and guess who turned around to speak to the little girl…
Steven Tyler sat with the girl for about ten minutes, telling her how his mother made him take piano lessons, too, and that it didn't turn out too bad for him. While the little girl had no idea who the long-haired man was, her stepdad was amazed to have Steven Tyler sitting with them and talking about music.
Robin Williams
One of the people who is dearly missed by many, Robin Williams, has made a huge impact not only on screen but in real life. Much like his character, Patch Adams, Williams had a kind heart and a joke up his sleeve for every occasion.
Someone shared their story of meeting the famous comedian back in 1998. They were jogging at the San Francisco Marina when they noticed Williams sitting in a van and asked him how he was doing. "I'm doing great, you running from the cops?" replied Williams and proceeded to have a pleasant talk with a man he had just met.
Jason Momoa
Don't be fooled by his tough-guy image – Jason Momoa is one of Hollywood's nicest celebrities. He is well-known for goofing around while taking pictures with fans and helping the ones who get nervous around him relax and leaving them with a great memory. 
We love him even more for his frequent visits to children's' hospitals where Aquaman does his best to cheer up his youngest fans. Taking the time to volunteer for Make a Wish foundation is what makes Momoa one of our dearest celebs.
Mickey Rourke
Another tough guy with a soft heart, Mickey Rourke once helped a little girl get a dog. According to her sister, the girl approached Rourke in a restaurant to talk about his dog, and the actor offered her a puppy since his dog just whelped a litter of puppies.
When the girl complained about her parents not allowing her to have a pet, Rourke got up and walked to the parents' table, where he convinced them to change their mind. Of course, the puppy was named Mickey after the guy who made it all happen.
Muhammad Ali
A fan recalled meeting the legendary boxer in the 90s while waiting for a flight to Chicago. At first, he was wary of approaching Ali, so he asked one of the people in his entourage if he could come to say hi. They responded that Mr. Ali loves when people come to talk to him, so they gathered the courage to go over and say hi.
Muhammad Ali was thrilled to have someone to talk to, and he invited the man to sit at his table. They had coffee and chatted for nearly half an hour until the man had to catch his flight. He says that Ali was one of the kindest people he ever met.
Whoopi Goldberg
Another Reddit user told their story about meeting Whoopi Goldberg at ComicCon, where she was interviewing the cosplayers for a hobby segment. She seemed genuinely interested in people's characters, and she chatted with them about the characters' backgrounds and other interesting details. 
The person who shared the story says that Whoopi loved his Slenderman costume and called him out from a crowd to get interviewed. After the interview, he said, "Thank you, Ms. Goldberg," to which the popular actress replied, "Please, it's just Whoopi."
Patrick Stewart
To the great joy of Star Trek fans, another actor from the cult show is on this list. Those who follow Sir Patrick Stewart on social media know how much he cherishes theatre and classical acting, which one fan learned first-hand.
A waitress who served Sir Stewart in NYC complimented him on his acting in a production of Hamlet, and the famed thespian was thrilled to talk about something other than Star Trek. The two ended up discussing theatre, and his experiences treading the boards.
Stan Lee
A fan named Nick Cooper told his story of meeting the great Stan Lee at a comic book convention when he was ten. When the boy met his role model, he gave Lee one of his drawings to sign.
When Lee saw the picture, he laughed and said: "Wow. People might think I did this!" which made the boy's day. After many years, Cooper still remembers how great Stan Lee had made him feel. This is how people get inspired to continue working on their art!
Jay Leno
The Tonight Show host truly went out of his way to show appreciation to one of his fans. A Redditor recalls meeting Leno backstage after the show in 2010. The celeb host spent over 10 minutes talking to his fan and their family, but that's not the best part.
A year later, the boy graduated high school and got a congratulation letter from none but Jay Leno. Not only did Leno pay attention to what his fan was saying, he even remembered it a year later, just in time to congratulate him.
Paul McCartney
Paul and his late wife Linda are regarded as one of the most humble celebrity couples. A hostess who once met them in a restaurant she worked at confirms that the two are really nice people in real life.
Coincidentally, the hostess wore a necklace with a yellow submarine, which Linda McCartney liked very much. When the couple was leaving, Paul McCartney stopped to thank the hostess for treating them like "normal people" and to tell her how much his wife admired her necklace.
Bryan Cranston
The star of Breaking Bad proved that not only is he a great actor but that he's as cool in real life as we'd like to think. One fan was on holiday in Vegas when he ran into Cranston and was so surprised he couldn't help but blurt, "Oh my God, it's Heisenberg!"
The actor's face turned angry as he walked over to the terrified fan and whispered, "How dare you call me out like that? If people knew who I was, I wouldn't be in this business. Next time you call me out like that, be ready for a barrel!" in character. Then he smiled and walked away like the legend he is.
Danny DeVito
The wacky star of It's Always Sunny in Philadelphia is as hilarious as his character in real life. People who have met DeVito claim that he is very down to earth and often in the mood to talk to his fans or even have a couple of drinks with them.
According to a fan named Mick Travis, he had run into DeVito backstage at Coachella festival several times. Every time they met, DeVito would take some time to discuss the performers and share his view on the bands worth seeing that day. 
Steve Buscemi
According to one fan, Steve Buscemi is so friendly you can even get a hug from him, only if you ask nicely. They ran into Buscemi in front of a comedy club in Los Angeles where he was standing alone and smoking a cigarette.
The fan gathered some courage to walk over to Buscemi and ask for a hug. The celebrity actor didn't bat an eye and went in for the hug. That's good to know, in case you ever run into Buscemi and feel like hugging him.
Renée Zellweger
A restaurant server was having a terrible day until Renée Zellweger made it much better. The server was struggling with the actress's order and messed it up twice, to which Zellweger reacted in a polite manner and didn't seem to care.
Zellweger was dressed so casually that the server didn't recognize her until she handed them her credit card that read R K Zellweger. To top it all off, the actress hugged the server and left them a great tip on her way out.
Tim Burton
It seems as though Tim Burton is so dedicated to his fans, he's willing to go out of his way to make them happy. A fan was at Burton's signing, and the line was really long. Since Burton had limited time to meet his fans, it was clear that those by the end of the line wouldn't get to meet him.
But Burton wasn't going to let those people wait for nothing. He met every single person in the line, which made him late to a private screening of his movie. According to this fan, Burton gave his private email to a girl who wanted to become an animator and told her to email him her progress.
Natalie Portman
A fan recalls meeting Natalie Portman when she came to their college in 2008 to campaign for Obama. The people in her entourage wouldn't let anyone take pictures with Portman unless they signed the mailing list first, but she told them, "It's ok, I'm sure they'll all sign it" and posed with them.
The fan was reluctant to ask for another thing – an autograph for a girl he was seeing at the time and who was a huge fan of Portman. The actress had no problem with it and asked for the girl's name so she could write her a personalized autograph.
Clint Eastwood
When you hope for an autograph and get to have dinner with your favorite celebrity, it must be one of the best feelings in the world. Two fans got lucky when they visited the set of Mystic River when they were around 17 years old. They met Eastwood hoping for a quick handshake or a photo, but he invited them to have dinner with him.
Since the two were also aspiring play directors, they talked to Eastwood about their play, and he seemed genuinely interested. They spent dinner talking about their work and many other things. One of the fans described him as polite, soft-spoken, and funny.
Margot Robbie
A fan who works in a restaurant in New York got lucky when their favorite celebrity walked in with her boyfriend. The couple was extremely nice, and they chatted with the server for a while. On leaving, they left a really generous tip.
Robbie thanked her fan for creating an "outstanding dining experience" and even asked for the manager so she could personally praise the service. According to the fan, the famous actress and her boyfriend started coming to the restaurant regularly and are now on a first-name basis with them.
Ron Perlman
While some celebs can get pretty mean when under the influence, Ron Perlman seems to be very friendly when drunk. A fan walked past Perlman in the street, recognized him, and said, "Hey, are you Ron Perlman? I loved City of Lost Children!" 
Perlman seemed a bit confused, saying, "What? Ron Perlman? Yeah, I'm Ron Perlman…Yeahhhh, I AM Ron Perlman!" after which he exchanged a hug with his fan. They took a picture together before Perlman went on his way, and his fan said that he was a really nice guy.
Mark Hamill
The Star Wars legend is famous for engaging with his fans on social media and being really funny and nice. One hardcore fan went to a Star Wars Celebration in London in 2007 with his then-girlfriend who had never seen Star Wars and didn't know who Hamill was. 
As they were trying to get into an elevator, people were coming in and out, and someone pulled out their hand and helped the fan's girlfriend into the elevator. It was Mark Hamill himself, unbeknownst to the girl who thought he was just a nice stranger helping her out. 
Alison Brie
A waiter at an upscale hotel in West Hollywood who met Alison Brie says that she's really friendly. They served Brie and her company, and the well-known actress quickly started making small talk and joking with them like they were old friends.
"By the end of the afternoon, we were talking to each other in stupid accents and laughing like hyenas," says the waiter. And the best part of it was Brie leaving them a huge tip to thank them. One of Brie's friends even told the waiter's boss how they did a great job.
Richard Gere
This story about Richard Gere sounds like a scene from one of the romantic movies he'd acted in and proves that he is a true gentleman in real life. The poster's wife was handing out flyers on the streets of Chicago when the wind blew them out of her hands and all over the place.
As she was struggling to pick them up, Gere himself walked by and ran over to help her out. As he gave her a stack of flyers back, Gere looked the woman in the eye and said, "Don't worry, it gets better,", smiled and left.
Colin Firth
Here's another celebrity who will go out of his way to make his fans happy. A Redditor was in the same cafe as Firth and his son, and he decided to wait until they were ready to leave to ask for an autograph for his mom.
He wrote a personalized autograph and asked the poster if he wanted one, to which they replied that meeting him was enough. Since the Redditor mentioned where their mother worked, guess who showed up at her workplace the next day to greet his biggest fan in person!
Tracy Morgan 
An act of kindness by Tracy Morgan was all that was needed to brighten up a young girl's day. The girl and her mom were at a Verizon store to get their iPhone fixed, and Morgan was waiting in line behind them.
When the store clerk informed them that the damage to the phone wasn't covered by insurance, the girl got emotional since her mom couldn't afford to buy her a new phone. Tracy Morgan came to the rescue and bought her a new phone, telling the mom to pay it forward.
David Bowie
The late singer was so nice; he was once prepared to lie about who he was just to not disappoint an old lady. A person working at a recording studio where Bowie was making a record happened to get into an elevator with him one day. 
Joining him in the elevator were two older ladies, one of whom exclaimed, "I recognize you! You were (sic) on General Hospital," to which Bowie didn't bat an eye. He told them, "Why yes, that was me! I'm so glad you enjoy the show, thank you" and smiled. When the two ladies got out, Bowie laughed and shook his head.
Jim Carrey
A fan got lucky when their car ran out of gas in Bel Air – one of their favorite actors came to rescue. Jim Carrey gave them a ride to the gas station, and while they were driving, the man told him that he loved Ace Ventura and could imitate his laughter.
This prompted them to both stick their heads out the window and laugh like crazy together. In the end, Carrey paid for the man's gas and drove him back to his car. This was really an encounter to remember!
Steve Martin
While we're on the topic of great comedians, let's not forget to add Steve Martin to the list of nicest celebrities. A man who used to work on the Ride for Atlantis at Caesars Palace Forum Shops shared his story about meeting Martin.
Steve Martin and his entourage came in for a 3D motion ride. Martin smiled at the man and gave him a handshake, then sat in the back. As the man was making a speech to prepare people for the ride, Steve Martin was hushing people in the audience who were talking. When the ride was over, Martin thanked the employee and shook his hand again, then left.
Tom Hanks
A girl went to a Best Buy to get a bottle of water and ended up meeting Tom Hanks. He was standing in front of her in the line, and she couldn't help but tell him that Forrest Gump was her favorite movie.
Hanks replied that it was his favorite movie to make and chatted to the girl . When he got to the checkout, Hanks paid for the girl's water, then told her "Nice talking to you! You're a very nice young lady and always remember…Life is like a box of chocolates..You never know what you're gonna get" in his Forrest Gump voice.
Bill Murray
It turns out that Bill Murray is an awesome guy in real life, too. Murray and his son walked into a gallery where the poster worked when a UPS delivery woman came in. She said she was thrilled to meet Murray on her birthday, so he made sure to make it memorable.
Murray picked the woman up under her shoulders and had his son pick her up by her legs, and they swung her back and forth while the legendary actor sang her Happy Birthday. That's a birthday surprise you never forget!
Peter Dinklage
Dinklage's career has skyrocketed after his role on the Game of Thrones, and the fans who have met him have testified that he seemed a bit overwhelmed with the amount of attention he was getting, but that stardom hadn't turned the actor into a mean person.
When a fan approached Dinklage, he was more than willing to take a picture. In fact, he insisted on taking several funny pictures with his fan, who couldn't believe his luck and kept thinking, "Tyrion wants to take pictures with me!" the whole time.
Dave Chappelle
One Reddit user had gone to college close to where Dave Chappelle and his family lived, so he would often run into him at the same Starbucks. This happened 10 times, and each time Chappelle was really nice to his fan.
What makes Chappelle so great is that he invited the fan to sit with him during one of these encounters, and they talked about scriptwriting for around 45 minutes. That's plenty of time to spend talking to someone you don't know and only proves how down to earth Chappelle is.
Matthew McConaughey
If you see Matthew McConaughey walk into a bar with bongos under his arms, be ready for some improv music. A barman at a beach bar noticed McConaughey come in wearing sunglasses, but it didn't take long for someone to recognize him.
After realizing that his disguise didn't work, McConaughey laughed and bought everyone in the bar drinks. He was having so much fun that at one point, he took his shirt off and got onstage to play bongos with the band that was performing that night.
Anne Hathaway
It turns out that the famous actress is extremely nice and…well, extremely clumsy. A Redditor shared their story about meeting Hathaway backstage while she was waiting for her cue. They started chatting, and Hathaway admitted that she was a real clutz.
She made jokes at her own expense for a while, and then it was time for her to go onstage. While going up the stairs, Hathaway tripped and fell facedown, unintentionally proving her point. She turned around and started laughing hard with the person she shared her story about clumsiness with.
Chris Hemsworth
The musician Scott Hildebrand had the luck of his life when he was hitching a ride to Byron Bay. Chris Hemsworth and his friend Luke Zocchi picked him up and gave him a lift, but that's just the beginning of the story.
It turned out that the hot actor and his friend were headed for a chopper ride over the water, and they decided to bring the hitchhiker along. After an unforgettable helicopter ride, Hemsworth bid farewell saying, "Alright, Scotty, dream's over, back to the normal hitchhiker life of kombis and stuff mate, you're on."
Daniel Radcliffe
Apparently, Daniel Radcliffe is so nice in person, he managed to convert someone who didn't care much about him into a fan. One Redditor accompanied their friend, who is a huge Harry Potter fan, as they waited in the lobby where Radcliffe performed his show Endgame. 
After the show ended, there was a crowd waiting for the famous actor to come out. Even though there were so many people, Radcliffe chose to speak with every single person instead of taking a quick photo or giving an autograph. It took him hours to talk to every fan, but Radcliffe made an effort to make everyone feel like they mattered.
Hayden Christensen
Hayden Christensen walks into a bar…Not the beginning of a joke, but the beginning of a Redditor's story of how they met the Star Wars star who visited a bar where they were working as a bartender.
They gave Christensen a beer and told him, "May the Force be with you, Ani", to which he replied, "And also with you" and smiled. The bartender had an even bigger smile on their face when Christensen left them a generous tip.
George Takei
Mr. Takei is a big name for Star Trek fans – best known for his portrayal of Sulu on the show. Because of that, fans often approach him, and they have nothing but kind words to say about the legendary Star Trek actor.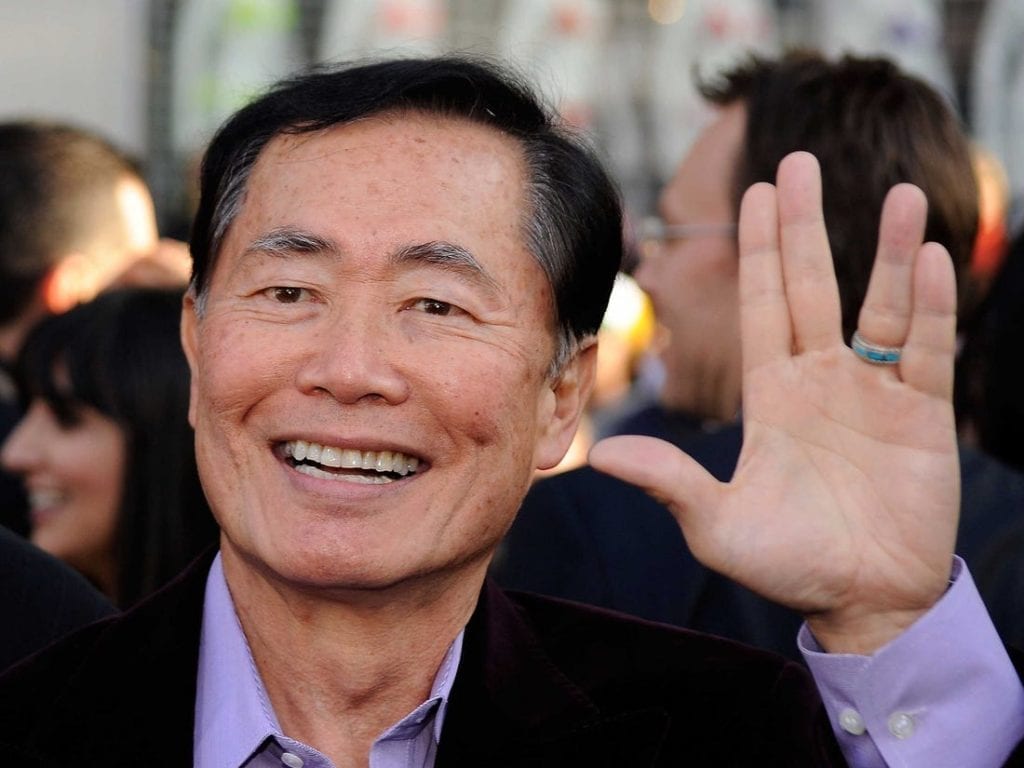 From what people who met him had to say, George Takei is a fun, down to earth person who appreciates his fans. He once showed up to a press conference two hours early just to sign a doll of his young fan who was too sick to attend the regular meet and greet. 
Keanu Reeves
A Twitter user named Stacy and her son learned that Keanu Reeves was shooting a movie just up the street from them. They decided to make a sign reading "you're breathtaking," which was a reference to Keanu yelling the sentence back to a fan during the E3 game conference.
When Reeves spotted the sign as he drove by, he got out of the car and kneeled down in the grass to sign his name. He even took the time to meet Stacy and her two sons and take pictures with them.
Steve Zahn
If what one Redditor wrote is true, it looks like Steve Zahn is the neighborhood superhero. The Redditor works at a gas station that Zahn frequents, and he has witnessed the celeb actor and comedian helping people more than once.
First, Zahn helped a man whose truck ran out of gas to push it onto the gas station lot and gave him $20 for gas. The second time, Zahn jumped out of his truck to help the Redditor's mom, who was struggling to pick up an old man who had fallen out of his wheelchair.
Charlie Day
Most fans know Charlie Day for his role as Charlie Kelly in the hit series It's Always Sunny in Philadelphia, where he plays the roommate of another person on this list, Danny DeVito. Much like his co-star DeVito, Day is funny and down to earth in real life.
One lucky Reddit user was at the same house party for New Year's Eve as Charlie Day, and got to hear him "crush at karaoke." According to the Redditor, Day was super chill and even high fived them when the clock struck midnight.
Terry Pratchett
The late author of the Discworld book series will be remembered for his wit and great sense of humor, and also for being extremely nice to people. There are several testimonials of people who had a chance to meet Pratchett, and they're all full of praise.
According to one blogger who had met him, the legendary fantasy writer was "very kind and personable." One fan from Reddit wrote that he met Pratchett on several occasions, and they had a nice conversation each time, stating that Pratchett was "amazingly accommodating with his fans."
Will Arnett 
Much like many other comedians from this list, Will Arnett has a quick wit and is always ready for a comical comeback when meeting his fans. One Reddit user from Winnipeg was quite shocked when he realized that the man stuck in traffic next to him was the famous actor.
They got Arnett to roll his window down, then asked him what he was doing in Winnipeg. He laughed and said, "I know, right? Must have made a wrong turn in Saskatchewan", then drove off as his lane started to move.
Alec Baldwin
Next time you're in trouble, better hope that Alec Baldwin is nearby. A Redditor from Wilmington, NC, remembers how Mr. Baldwin saved him and his friends when they were teenagers. The four friends were on a boat fishing when their lines got tangled up in the motor.
They couldn't steer the boat and ended up stranded on the shore of a nearby island. One of the friends went to the intracoastal waterway side of the island to get help and returned, accompanied by some random man and Alec Baldwin. Baldwin tried to help them start the motor, then took one of the teenagers to his boat and into his house to call the Coast Guard.
Hugh Laurie
Although he plays the role of the grumpy doctor House who dislikes most people he meets, Hugh Laurie is exactly the opposite in real life. One Reddit user who met Laurie wrote that he is "one of the nicest and most humble celebrities out there."
Not only is Laurie willing to interact with his fans – he seems genuinely happy to do it. The famous actor will do his best to make everyone feel important and remember their names and personal details with great accuracy. Also, he has a great sense of humor and goes out of his way to make every conversation interesting.