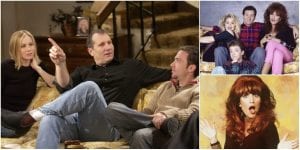 45 Facts About Married… with Children That Most People Don't Know
By Larissa C
---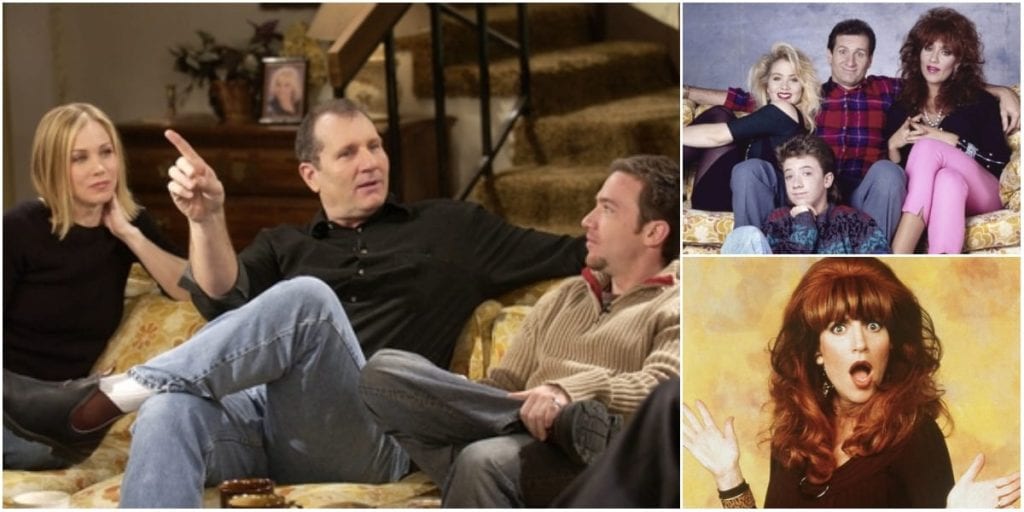 It's safe to say that Fox's Married…with Children was one of America's most beloved TV shows. For 10 years, we laughed at the Bundys and their antics while connecting and relating to them at the same time. While the sitcom was not necessarily big on ratings, it still managed to leave its mark in television history.
Even though it has been over two decades since the show aired its final episode, Married…with Children still has a loyal fanbase and continues to attract attention — especially thanks to now being available in the catalog of streaming services worldwide.  
Because it was on air for 11 seasons, there are many little known facts about Married…with Children, and its successful run skyrocketed the actors' careers. In this article, we're going to show you some interesting facts about Married…with Children and its cast!
Married…with Children had a different name originally.
During the 1980s, sitcoms revolving around the lives of peculiar families were highly popular. This was partially thanks to the NBC smash hit The Cosby Show, which was ranked as the #1 show on television for six years in a row.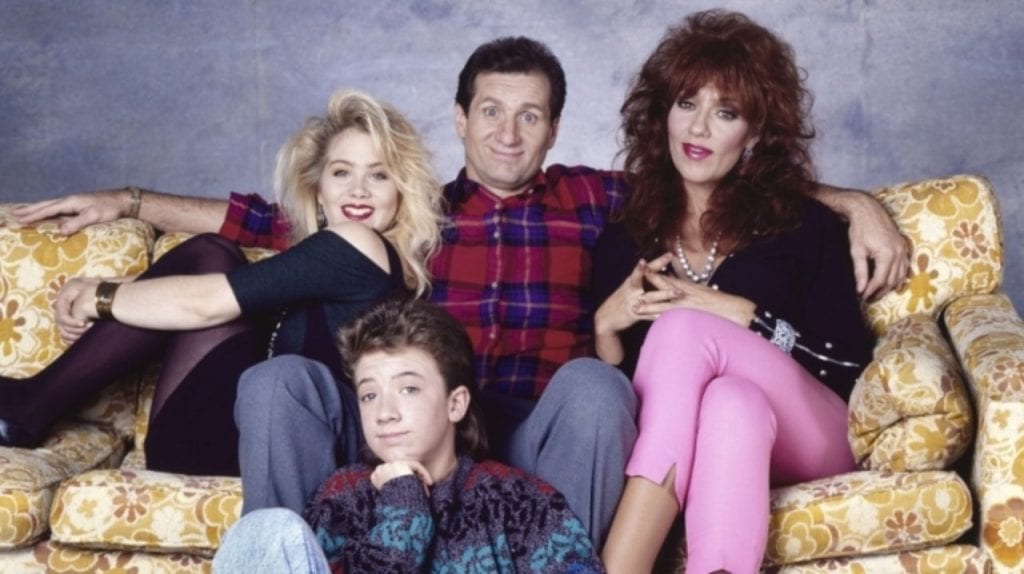 The Huxtable family from The Cosby Show was portrayed as a stable and well-off family, which is the complete opposite of the family from Married…with Children. For that reason, the creators of the show initially considered giving the show a title that would immediately allow viewers to understand what the Bundys were about: Not the Cosbys. Thankfully, that idea was discarded!
Lucky fans received birthday calls during the show!
Receiving happy birthday messages is always a good thing…even more so if it's your idol who's sending the message! Due to the popularity of the show, the cast of Married…with Children skyrocketed to fame, but that didn't mean they weren't humble people.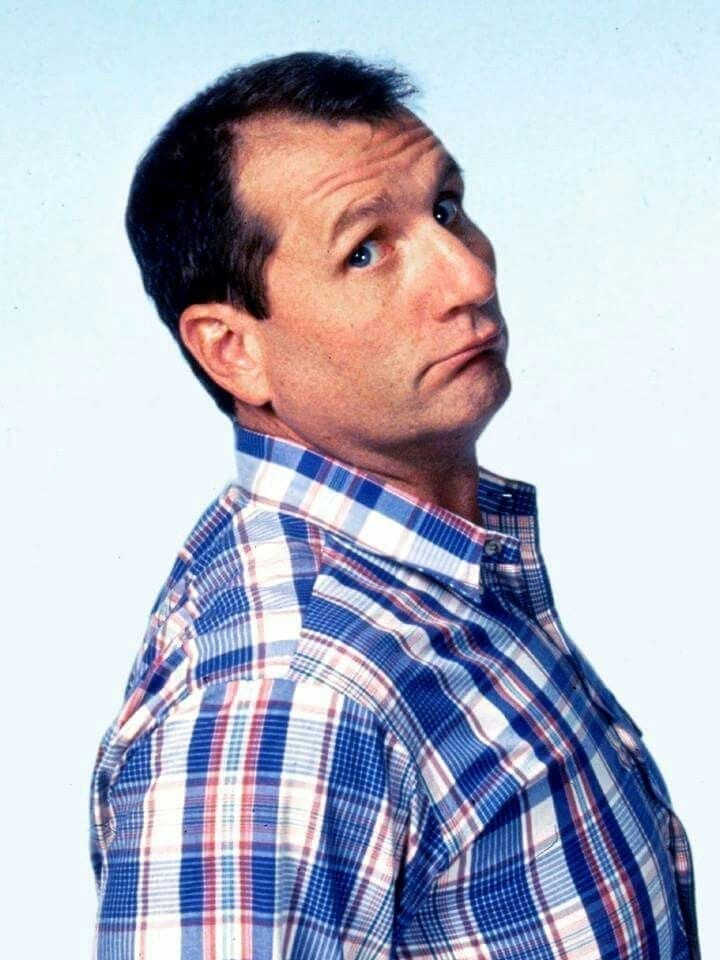 It is known that Ed O'Neill would call his fans on their birthdays to wish them a happy birthday! It was an extremely sweet gesture, but Ed never broke character: he only called fans 'collect', that is, the fans had to pay to receive his call!
Married…with Children was Fox's first primetime hit show.
Before Married…with Children aired, Fox was a relatively new network, still trying to stand on its own two feet. The broadcasting company didn't have the support of the biggest networks in the country, but that didn't stop Married…with Children from becoming a hit show — Fox's first primetime hit show.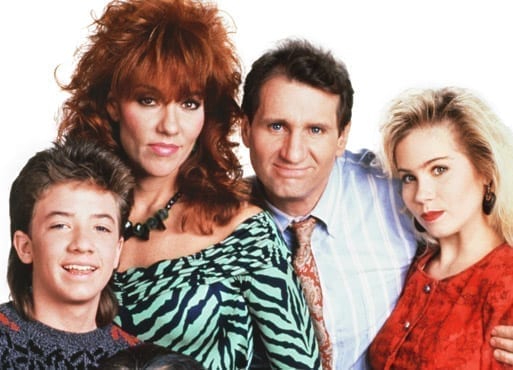 There are a few reasons as to why the show became a hit — in addition to its hilarious and intriguing plot. After its third season, Married…with Children started gaining recognition by the general audience, and their Nielsen ratings started rising to the sky. In the next paragraph we'll explain why.
The show was highly controversial…and that wasn't a bad thing!
Back when Married…with Children premiered, society was different. Our values and our beliefs were way more strict than they are now, and the audience at home did not want to see things of which they disapproved on TV.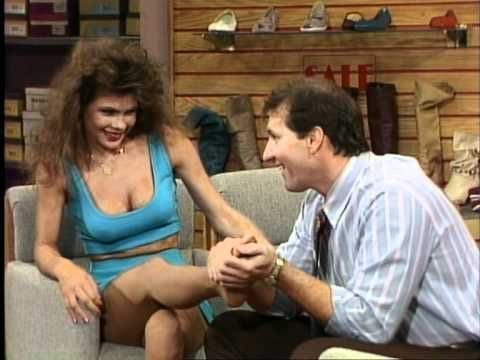 Married…with Children portrayed the life of a dysfunctional family. Even though that is a completely normal thing, some people thought that the show was way too controversial to be on TV, so they started boycotting it. However, the attention that was drawn to the show because of this boycott was actually helpful. From the third season on, Married…with Children achieved high ratings and established itself as a hit show.
Another famous actor auditioned for the role of Al Bundy.
Before Ed O'Neill got a chance to show how he was made for the role of Al Bundy, the creators of the show had other actors in mind. One of the actors who auditioned for the role of Al Bundy was someone who is now famously known for his role in another hit show, Seinfeld.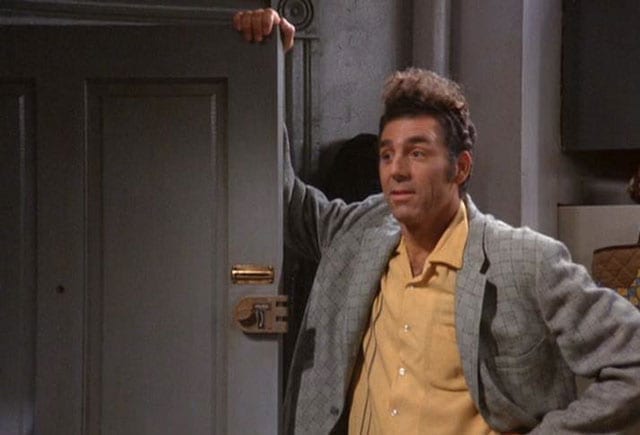 Michael Richards, who played Cosmo Kramer, Jerry Seinfeld's neighbor in his hit sitcom Seinfeld. While his audition wasn't bad, casting directors didn't feel that Richards was right for the role. Luckily for Michael Richards, his perfect role was yet to come!
Ed O'Neill's audition was simple yet powerful!
The casting directors working on finding the perfect cast for Married…with Children had already refused to give the role to other actors, Michael Richards included. Even though they didn't know it at the time, that was one of the best decisions they made!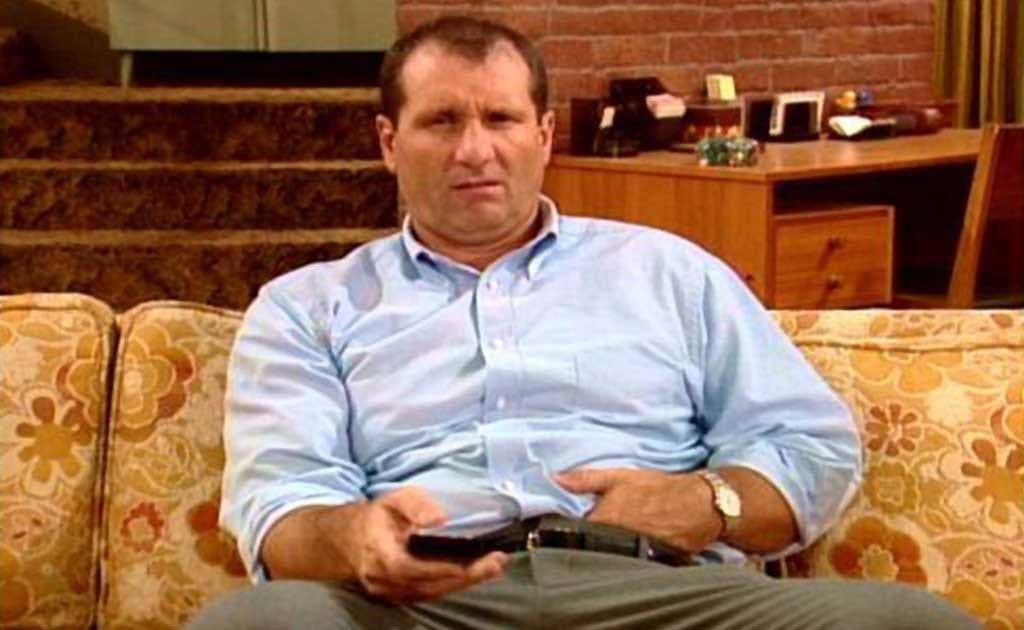 When Ed O'Neill arrived on set for the audition, he had to walk through the doors of the Bundy residence, as Al was arriving home after a hard day's work. Feelings inspired by his own family and early life anecdotes, O'Neill did two simple things that landed him the role: he slumped his shoulders and sighed defeatedly. 
Married…with Children never won any major awards.
Critically-acclaimed comedy shows have always been the recipient of different accolades. Seinfeld, for instance, won 10 Emmys and many other awards. Friends and The Cosby Show also won several prestigious awards. Married…with Children, on the other hand, didn't receive one major award throughout its 11-season run.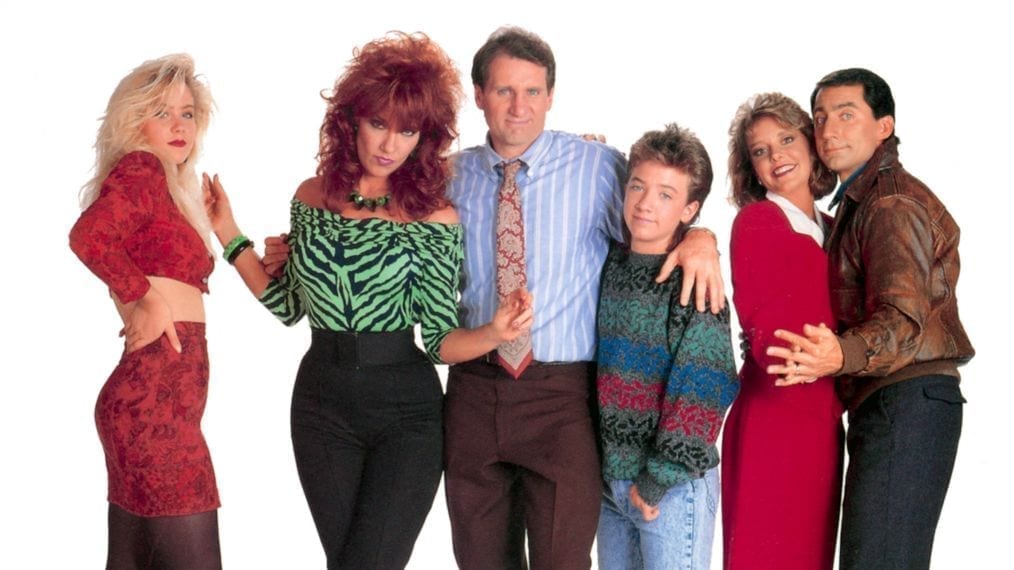 Despite the show's immense popularity, Married…with Children was nominated but never won awards such as the Emmys or the Golden Globes. Though we can't pinpoint the exact reason, it would be safe to assume that the fact that other sitcoms, like Friends, were popular worldwide without being boycotted, every now and then, may have contributed to this lack of awards.
The cast has remained friendly and has reunited over the years.
All things considered, deep down, we all know that the Bundy family loved each other dearly. We can't always choose our family, and we should always stick together through the good and the bad moments of life — and that's what the dysfunctional Bundys did.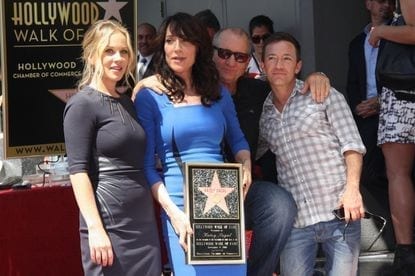 People say that life imitates art, and that's what happened with the actors who portrayed the Bundy family. Christina Applegate, Ed O'Neill, David Faustino, and Katey Sagal have remained good friends after the show ended, and they even reunited on TV, supporting each other's projects!
Neighbor Issues!
And while the main cast has remained close, things weren't always bright and smooth on the set. Ed O'Neill and fellow castmate Amanda Bearse had a rather public feud among themselves — just like their characters Al Bundy and Marcy D'Arcy, who openly despised each other on the show.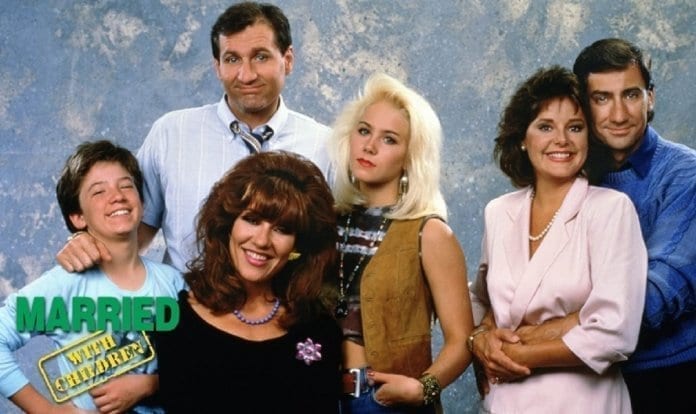 Though it's hard to say why O'Neill and Bearse couldn't seem to get along, we can assume that maybe their personalities just weren't compatible — which is a very natural thing that happens to a lot of people in real life. What we know, however, is that Ed O'Neill was the only person in the cast that wasn't invited to Amanda Bearse's wedding. 
The Bundy children were recast before the show premiered.
Before Christina Applegate and David Faustino landed the life-changing roles of Kelly and Bud Bundy, a different pair of young actors had been cast to portray Al and Peggy's children. The cast shot the pilot episode of the series, but Ed O'Neill thought that something was wrong.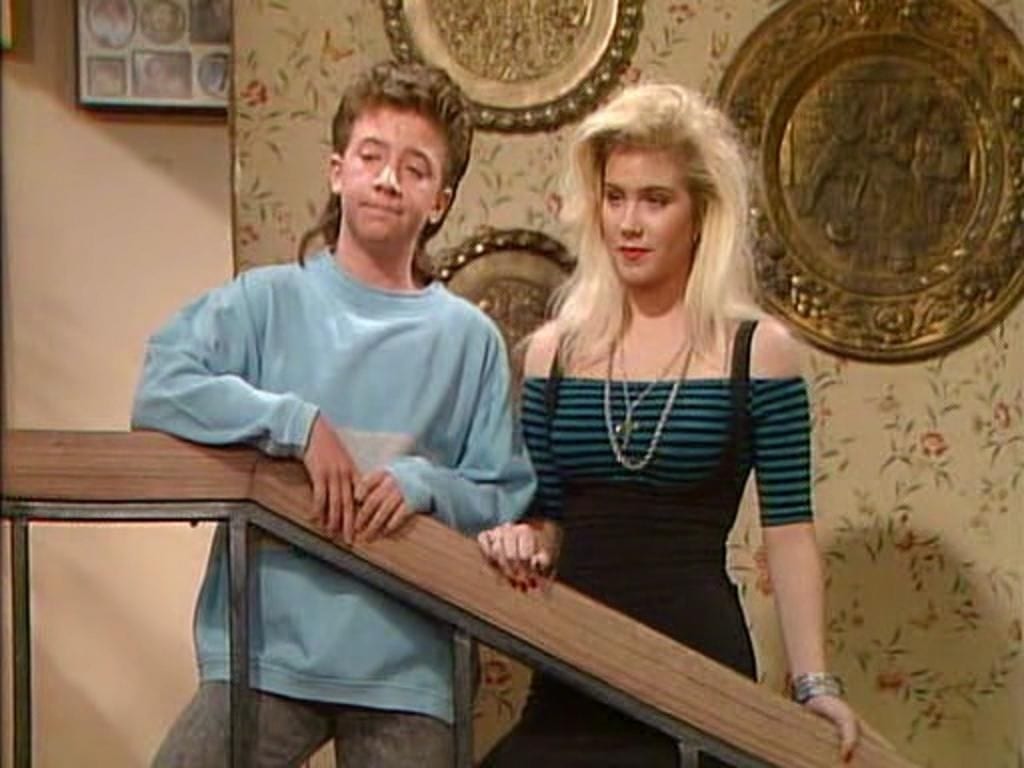 And it was the Bundy children. O'Neill told the crew producing the show that he didn't feel any fraternal chemistry between the actors portraying the youngest Bundys and requested that the directors should recast them. It was then that Applegate and Faustino landed the roles that would launch their careers!
Christina Applegate had to wear a wig!
Christina Applegate's Kelly Bundy was definitely an icon during the 90s. Her stylish outfits and her bombshell blonde hair were part of Kelly's signature look, not to mention that it was one of the reasons why the audience loved Kelly so much.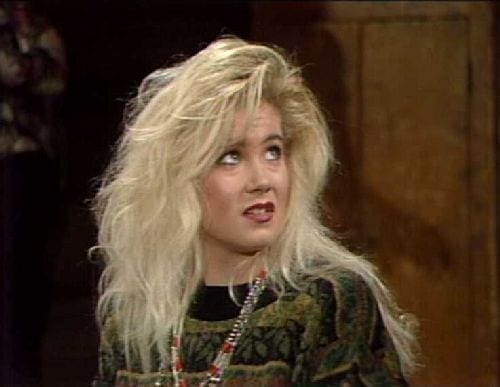 However, as Applegate was quickly rising to fame, she was then offered a bunch of opportunities to make appearances in other TV shows and movies. In one of those appearances, Christina Applegate had to chop her hair off and dye it red. Because of that, she had to wear a blonde wig while filming the 10th season of Married…with Children.
The show's budget was pretty impressive.
Married…with Children had a budget that will make you jaw drop…because of how small the budget was. While giant streaming services like Netflix may spend up to $10 million to produce a single episode of a few shows, Fox's budget for Married…with Children was meager.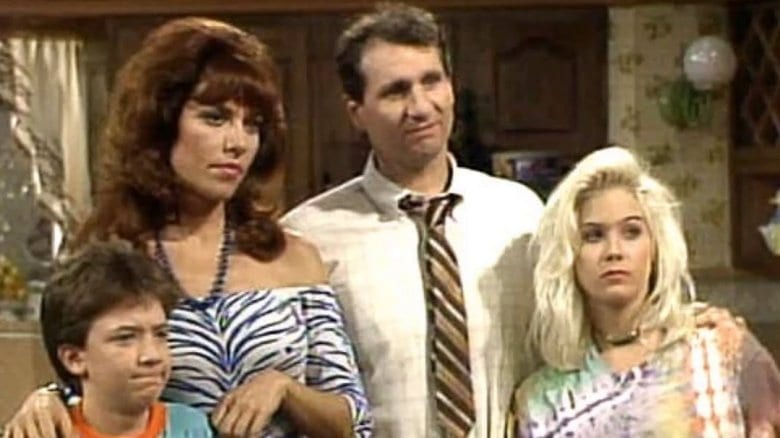 Although we don't know exactly how much the television network spent on making Married…with Children, the actors have stated in interviews that their budget was so low during the first seasons that they had to bring in stuff from their own homes to pretend it was set props!
Ed O'Neill's star on the Walk of Fame fits his character.
On Married…with Children, the patriarch of the Bundy family works as a women's shoe salesman. His profession is not exactly rewarding, and Al Bundy absolutely hates it — especially because he was a star football player in high school but didn't make it to a professional team.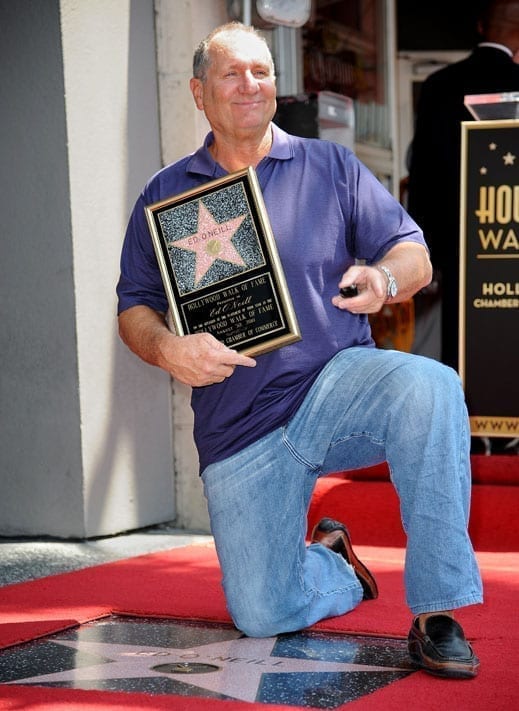 Al Bundy's job is at the end of a bunch of jokes throughout the show, and his family (especially his wife Peggy) mocks him all the time for it. Ed O'Neill's portrayal of Al Bundy was so iconic that his star on the Walk of Fame is placed directly in front of a shoe store!
Peggy Bundy's style was chosen by Katey Sagal.
Peggy Bundy was portrayed as a lazy housewife who didn't actually do much housework. Her favorite hobbies were mocking her husband for a million different reasons, using his limited budget to go shopping, and conspiring against Al with her best friend and neighbor, Marcy.
Taking those traits into consideration, the actress Katey Sagal decided to dress up like a "former cocktail waitress" and wore a short dress, heavy make-up and wore her hair in a tall and glamorous hairdo. The producers loved Sagal's proactivity and portrayal of the character so much, she got the role!
Married…with Children was such a hit they even had a board game.
As we mentioned previously, after its third season, Married…with Children became a huge rating success thanks to the controversies of its plot and portrayed themes, and also thanks to boycotts promoted by a Michigan housewife. In fact, the show was such a hit that the producers decided to take it beyond the screen.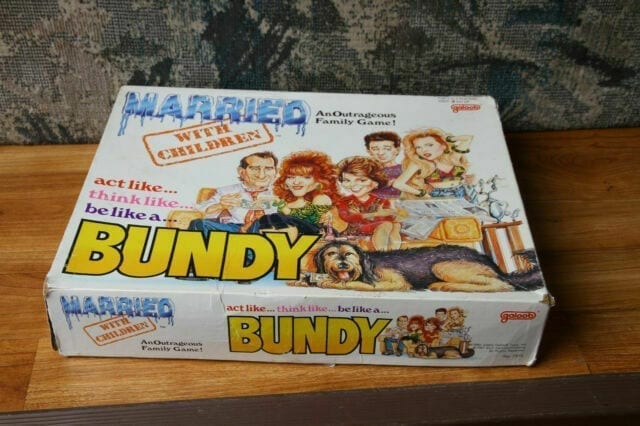 Married…with Children producers made deals with different companies in different fields, and they successfully turned the show into an actual franchise. There were novels, comic books, and action figures inspired by Married…with Children. They even had a board game that was dubbed an "outrageous family game"!
Ed O'Neill didn't know the show had been canceled!
Despite being a huge success with the audience, Married…with Children's ratings started plummeting after being on the air for 11 seasons. That, and the fact that the actors' careers were at their peak, led Fox to cancel the show.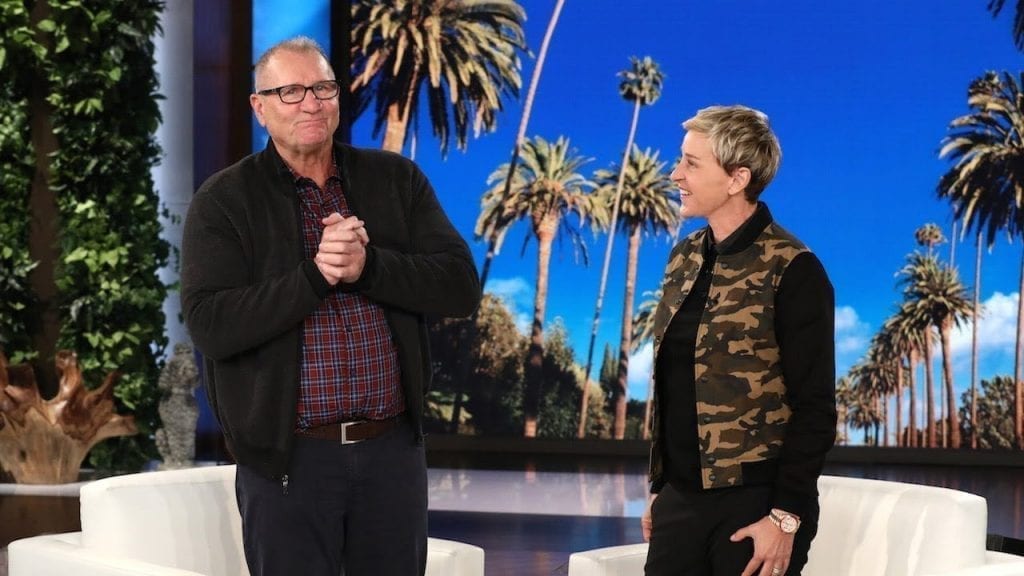 At the time, producers didn't have the chance to give the show a proper ending, and the cast wasn't immediately notified. O'Neill revealed in an interview that he was on vacation when he heard from strangers that the show had been canceled. What a surprise that must have been!
Married…with Children had a "secret episode".
The "anti-family" controversies surrounding Married…with Children are part of the reason why the show became so popular. And while it seems surprising that the attempted boycotts had a reverse effect on the show, a lot of people were curious to know what Married…with Children was all about.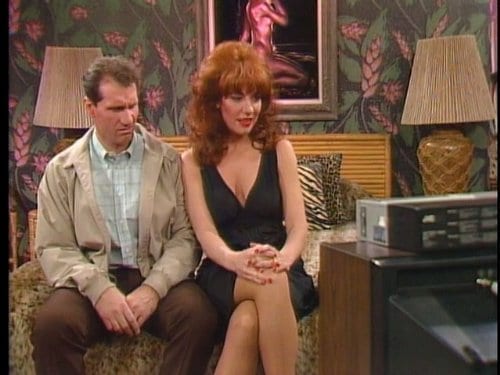 The producers of the show were rather bold to address certain topics during the time in which the show aired. However, they knew when to stop, and they chose not to air an episode that would be considered too 'racy.' The episode, which was meant to air in February 1989, was only aired in 2002 after the show had already ended — and they even censored a few parts then!
The producers had a different cast in mind.
The cast of Married…with Children is unforgettable, and it's safe to say that the chemistry between the actors is one of the reasons why the show was so successful. It's pretty hard for us to imagine anyone else playing the roles of Al and Peggy Bundy — but the producers of the show did!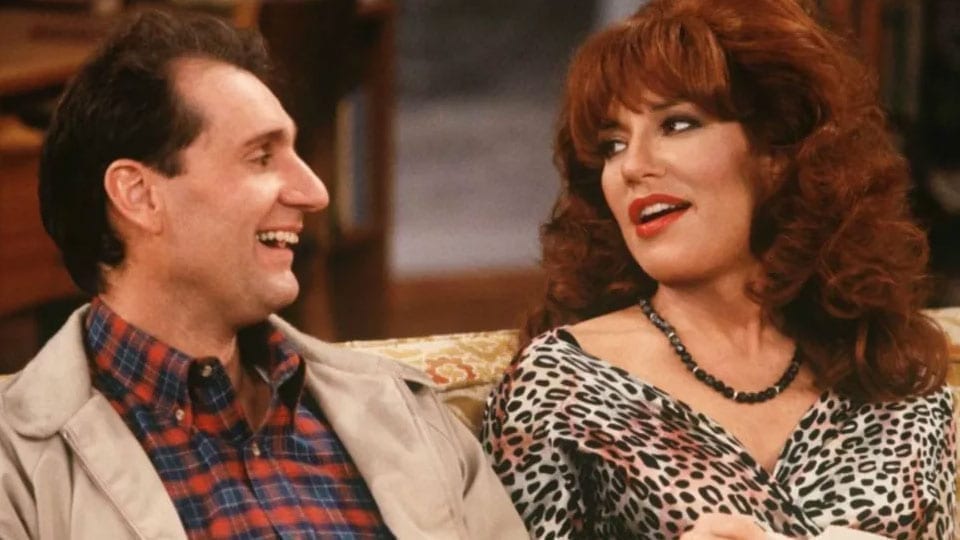 Back when Michael G. Moye and Ron Leavitt pitched Married…with Children to Fox, they probably didn't even consider Ed O'Neill and Katey Sagal for the roles of the Bundy parents. Actually, the creators of the show had Sam Kinison and Roseanne Barr in mind for these roles! However, Kinison's and Barr's managers informed that their clients were focused on movies, not on television.
Married…with Children's success led to different attempts at spin-offs!
It's not unusual for highly successful shows to have spin-off series. The Big Bang Theory, for instance, was so successful that the producers created a spin-off show focusing exclusively on Sheldon Cooper; the show is called Young Sheldon. With Married…with Children, it was no different.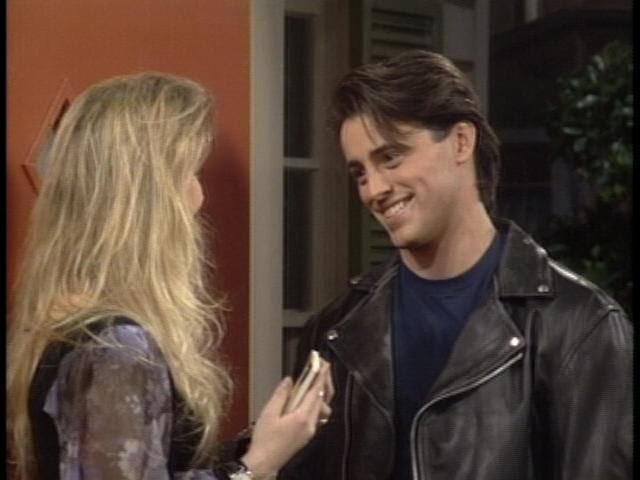 The producers of Married…with Children attempted to develop three spin-offs — however, all of which were ultimately canceled as they were not nearly as successful as the main show. Before landing his iconic role as Joey on Friends, Matt LeBlanc starred in one of these spin-offs as Vinnie Verducci, one of Kelly Bundy's former boyfriends.
The show is the longest-running sitcom on Fox
Married…with Children reached different milestones throughout its run, including becoming the longest-running primetime show on Fox. While The Simpsons and Family Guy are Fox's two longest-running shows, Married…with Children is the longest-running live-action sitcom on the network; that is, it is the longest-running show that stars actual people and not animated characters. 
Sure, the hit show Bones had one more season than Married…with Children, which ended in its 11th season. However, Married…with Children has 13 more episodes than Bones, which is why it is the longest-running live-action primetime show to ever air on Fox — in terms of numbers of episodes. It is also the longest-running show never to win any major award!
The creators of Married…with Children had already worked together before.
Michael G. Moye and Ron Leavitt were the masterminds behind Married…with Children, but that was not the first time they worked together. Back in the 1970s and 1980s, Moye and Leavitt were two of the most prominent writers in the industry and worked together writing for shows like The Jeffersons.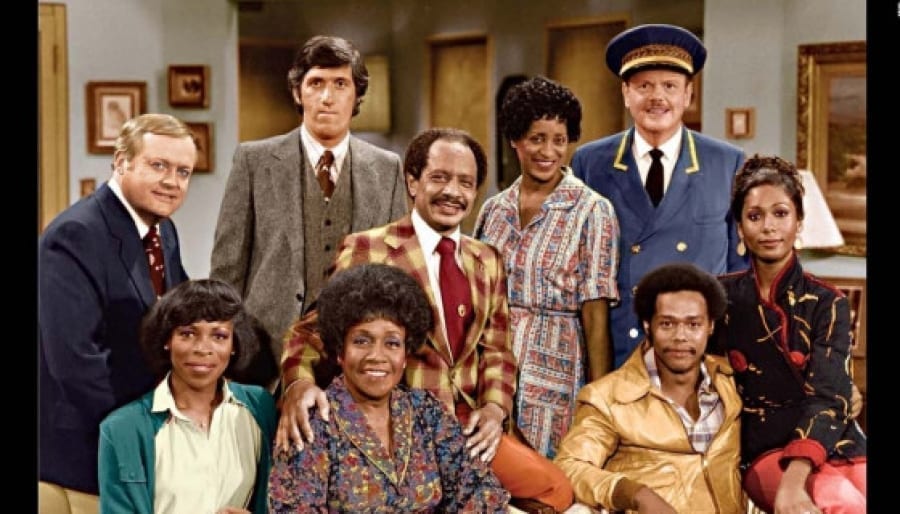 However, both writers were getting tired of always working on projects about healthy and successful families. Michael and Ron felt that something was lacking on television, and that was a show that showed what the actual reality for a lot of families was. That was when they came up with the idea for Married…with Children!
Christina Applegate was once part of a girl group!
Most of us know that The Pussycat Dolls were once one of the most famous girl groups in the world and that their legacy is still standing today. What many people don't know, however, is that the group went through a lot of changes before becoming the successful six-members group they were in the past.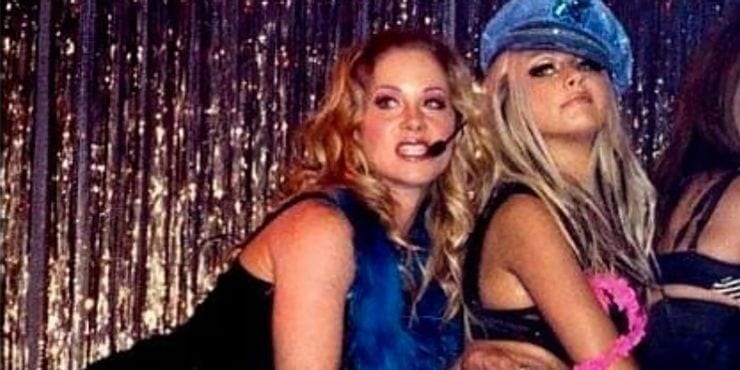 Back in the 1990s, Robin Antin created the Pussycat Dolls as a burlesque troupe, and  Christina Applegate was one of the founding members of the group! The women dressed up in pin-up costumes and performed songs from the 50s and 60s in nightclubs across Los Angeles. 
Christina Applegate went on to win different awards.
The role of Kelly Bundy was Christina Applegate's breakout role, and it helped open many doors for the talented actress. While she was on Married…with Children, Applegate didn't win many awards for her acting role, but she did gain recognition — and that helped her land roles in other hit shows.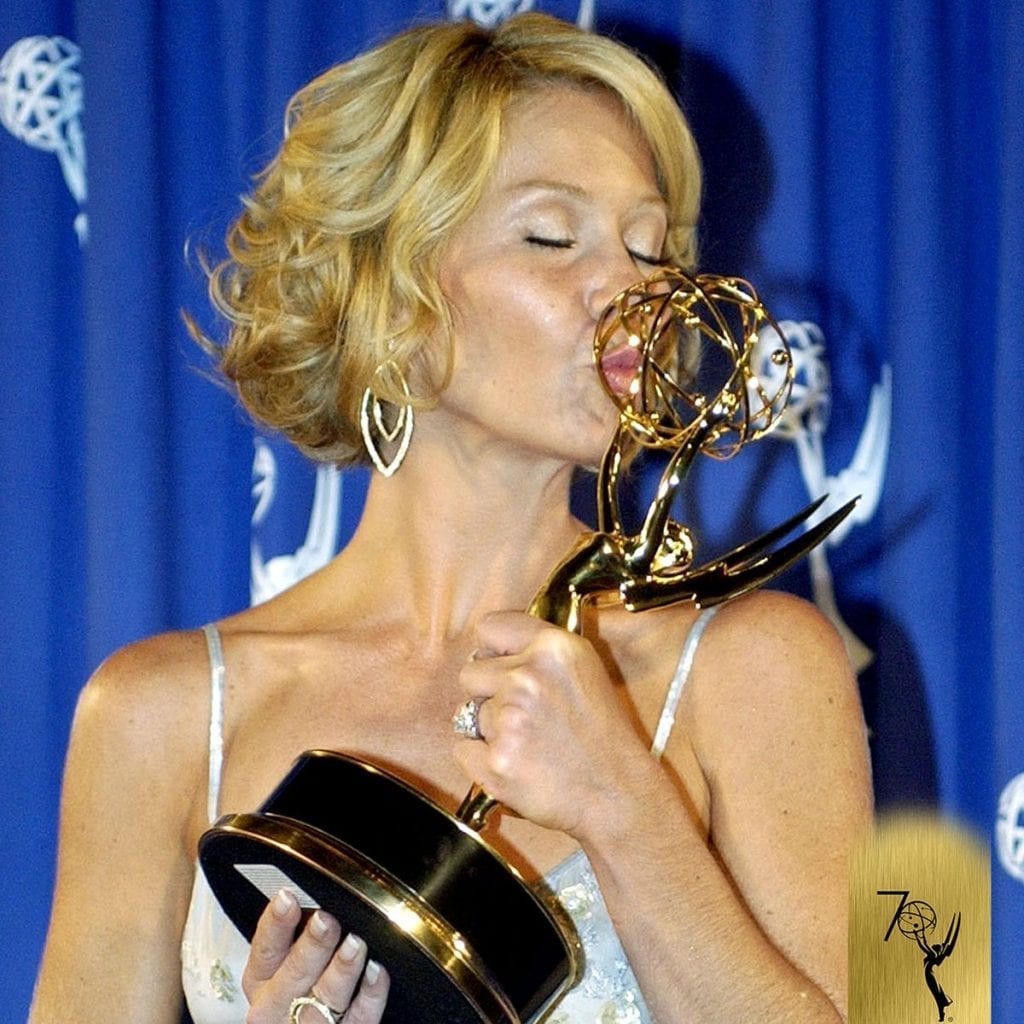 A few years after Married…with Children had aired its final episode, Christina Applegate guest-starred on Friends, and her role on the show earned the actress her very first Emmy award. Applegate went on to win more awards, and she was even nominated for a Tony award for her performance on the Broadway musical Sweet Charity!
While he was on Married…with Children, Ed O'Neill's cinema career was 'ruined'.
Before Ed O'Neill got the role of Al Bundy, he had been making a career for himself in the movies. More specifically, O'Neill was following a path towards becoming a dramatic actor — he even had roles in movies featuring Al Pacino!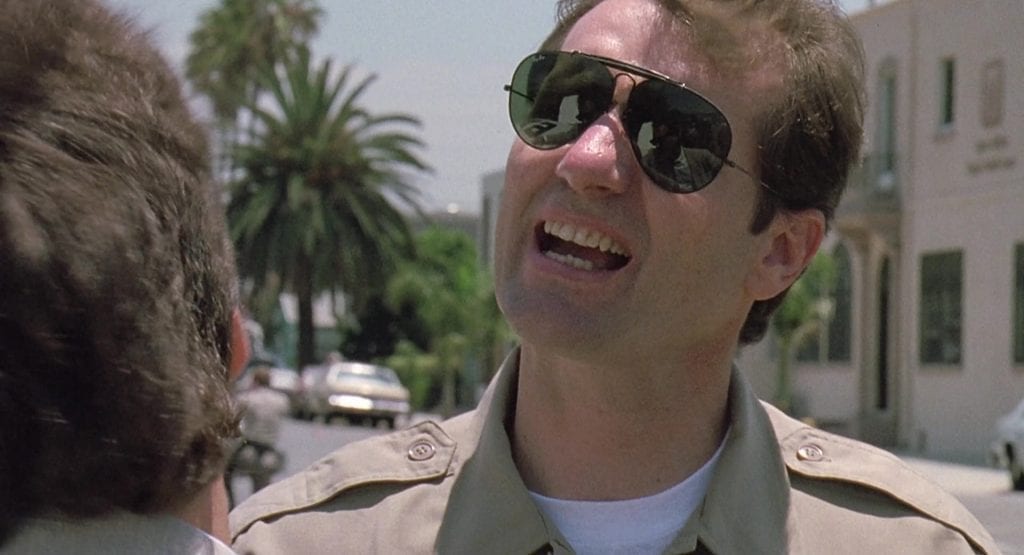 However, his career in dramatic flicks was cut short after Ed O'Neill gained nationwide recognition as Al Bundy. Why? Because he embodied Al Bundy in such a way that movie audiences would burst out laughing whenever O'Neill appeared on the big screen!
Katey Sagal is also a singer!
Like daughter, like mother! Christina Applegate was not the only talented singer in the cast of Married…with Children! Her on-screen mother, portrayed by Katey Sagal, is also a singer, and she even pursued a musical career for a while before she became a full-time actress!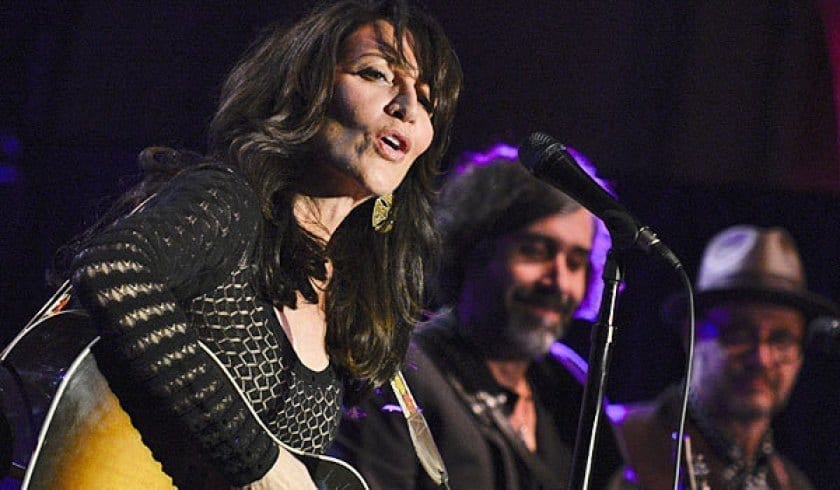 During her early years in Hollywood, Sagal worked as a backing vocalist for a bunch of famous artists, including Bob Dylan and country superstar Tanya Tucker! Although she stopped her singing career to focus on being an actress, Sagal has released two full-length albums to this day!
Christina Applegate and Katey Sagal reunited on TV recently!
After a few years without any hit shows on television, Christina Applegate made her comeback in great style as she starred beside Linda Cardellini in the highly-acclaimed Netflix show Dead to Me. For her role in the "dramedy" show, Applegate has received nominations for major awards.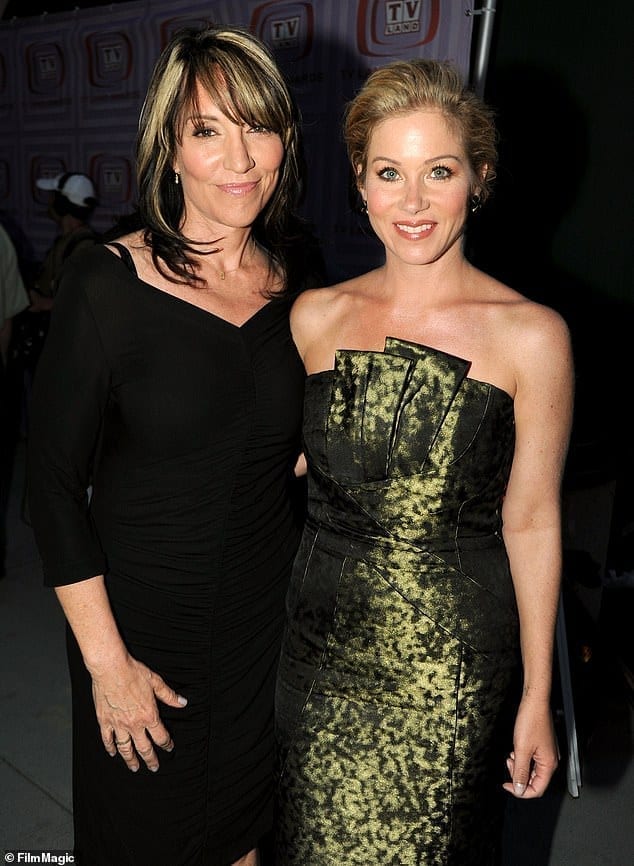 Back in May 2020, the show's second season was released worldwide on the streaming platform. A very special guest star on the final episodes of the season was Katey Sagal, who played the role of Linda Cardellini's on-screen mother, Eleanor Hale. This appearance marked the first television reunion for Applegate and Sagal in years!
David Faustino is a rapper in real life!
On Married…with Children, the youngest member of the Bundy family was not exactly the coolest kid on the block. While he was the smartest person in the house, Bud Bundy was so uncool that he had to come up with an alter ego in order to be able to at least talk to women without coming off as awkward!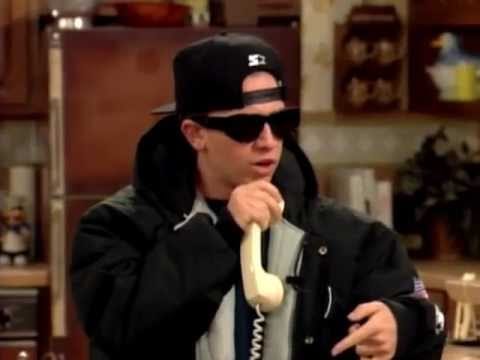 Whenever Bud put on his sunglasses and wore an L.A. Raiders hat backward, we knew that persona, 'Grandmaster B,' had taken over. B was a bad-boy and a rapper from New York City. In real life, actor David Faustino pursued a career in rap under the artistic name 'D'Lil' — he even released a rap album!
Ed O'Neill repeated his role as a family man in another Fox sitcom!
After his role on Married…with Children, Ed O'Neill made some television appearances, but none as popular as Al Bundy. Having starred in one of the most popular sitcoms of all-time and having played such an unforgettable role, it might be hard for an actor to find that kind of success again, but O'Neill did it!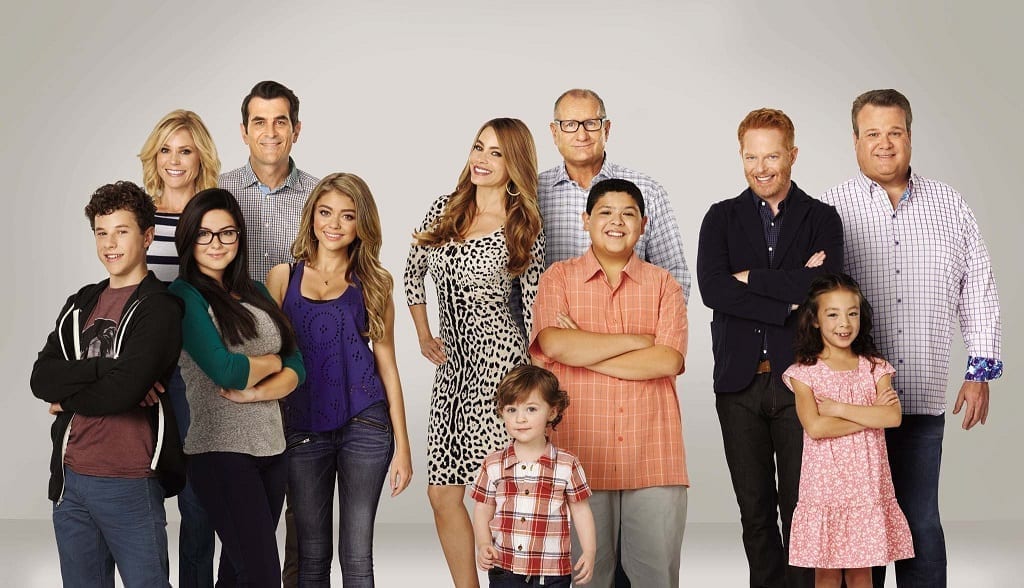 In 2009, Ed O'Neill landed a lead role in what would be one of Fox's most acclaimed series ever: Modern Family. His character, Jay Pritchett, was similar to Al Bundy in terms of being the father of an unconventional family. Jay, however, was a successful man and his children were well-off, unlike the Bundy children!
Ed O'Neill appeared in every episode.
It's safe to say that all characters from Married…with Children were iconic and memorable. Every member of the Bundy family is loved by the audience to this day, but we have to admit it: Al Bundy was definitely the character that stood out.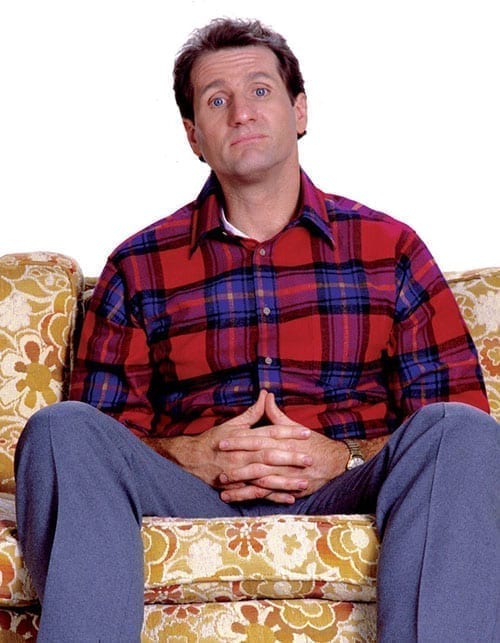 The patriarch of the Bundy family was a relatable man, and maybe that's why he was so cherished by most people who watched the show. It's thanks to Al Bundy that Ed O'Neill's career skyrocketed, and he was the only cast member to appear in every single episode of Married…with Children!
Al Bundy has no relation to Ted Bundy!
We're aware that this comparison is absurd, but some actors did think that the Bundy family was meant to be somewhat related to the serial killer! "Bundy" is not that common of a name, and the most famous person who had this name was Ted Bundy, so it's not that insane that people are immediately reminded of him when they hear this name!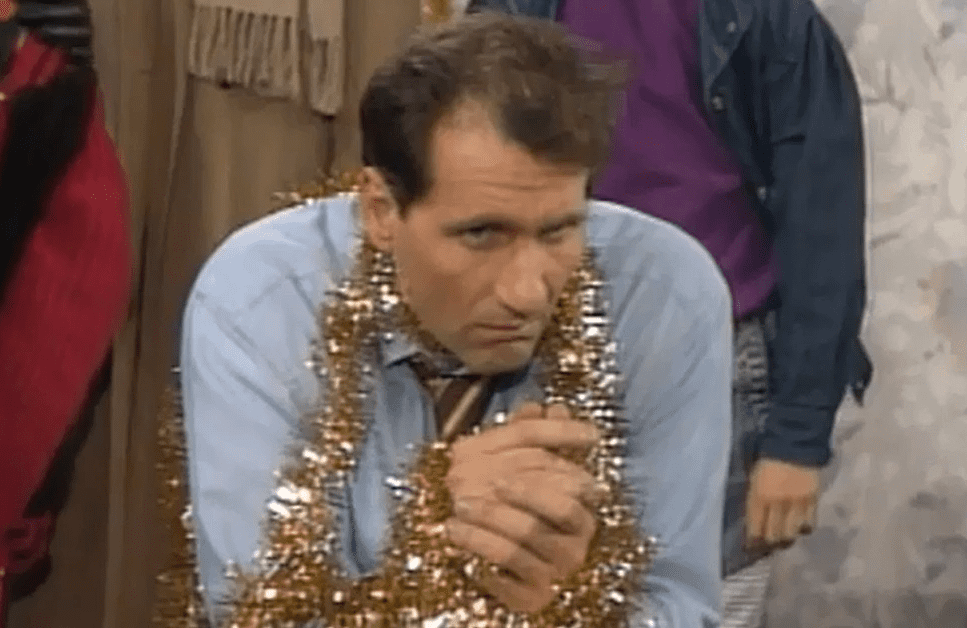 It is said that, during auditions for the role of Al Bundy, a bunch of actors portrayed the character as a scary and psychopathic father because of his name — and that was definitely not how the producers envisioned Al Bundy. 
Married…with Children featured some stars before they were famous!
Given its success during the 1990s, Married…with Children helped launch the career of its main cast — some of whom are still incredibly popular to this day. But on top of that, the show also helped many rising stars at the time!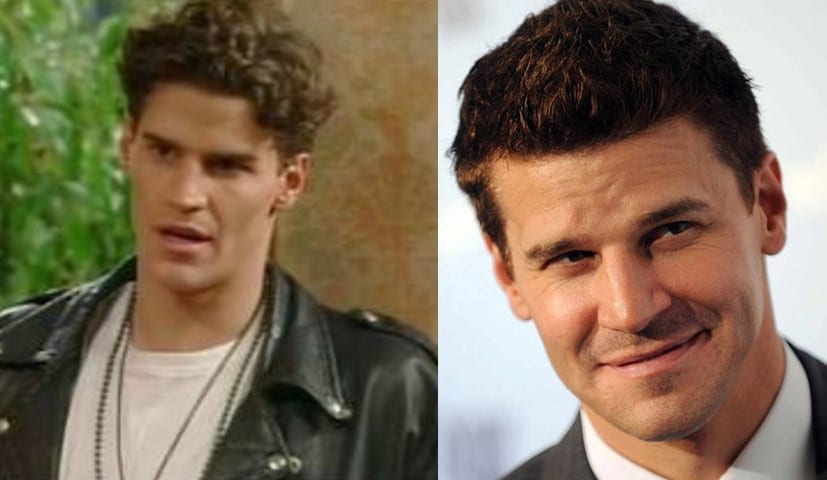 Throughout its 11-season run, Married…with Children featured characters that were portrayed by actors who would still reach fame on their own. Some of these actors include Matt LeBlanc, who would portray Joey on Friends a few years later, and David Boreanaz, whose success would come after his role as Angel on Buffy, the vampire slayer.
The cast envisioned a comic yet tragic ending for the Bundys.
We all know that the Bundys lived a pretty agitated life and that they struggled with a lot of different things. Kelly and Bud were always arguing, Al was more than unhappy with his job, and Peggy never missed an opportunity to roast her husband.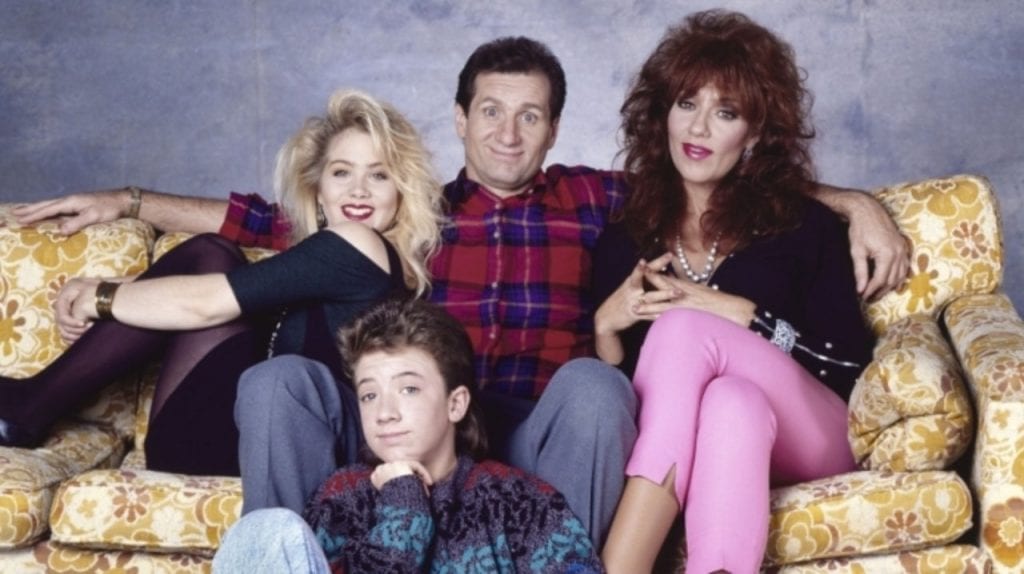 Unlike other sitcoms from that period, Married…with Children featured a dysfunctional family that barely had any money and never seemed to climb up in life. Because of that, the cast (but mostly Ed O'Neill) wanted the show to end in a very Bundy fashion: the family would win the lottery, but they would end up losing the winning ticket in a hurricane! However, this ending never happened, as the show got canceled.
Thanks to Married…with Children, Ed O'Neill was once one of the highest-paid TV actors.
Sometimes, an actor is so good at playing a role on TV or in the movies that many people say that they were born for that role. For Ed O'Neill, it seems like he was born to play the role of a family man — whether he's a rich family man or not.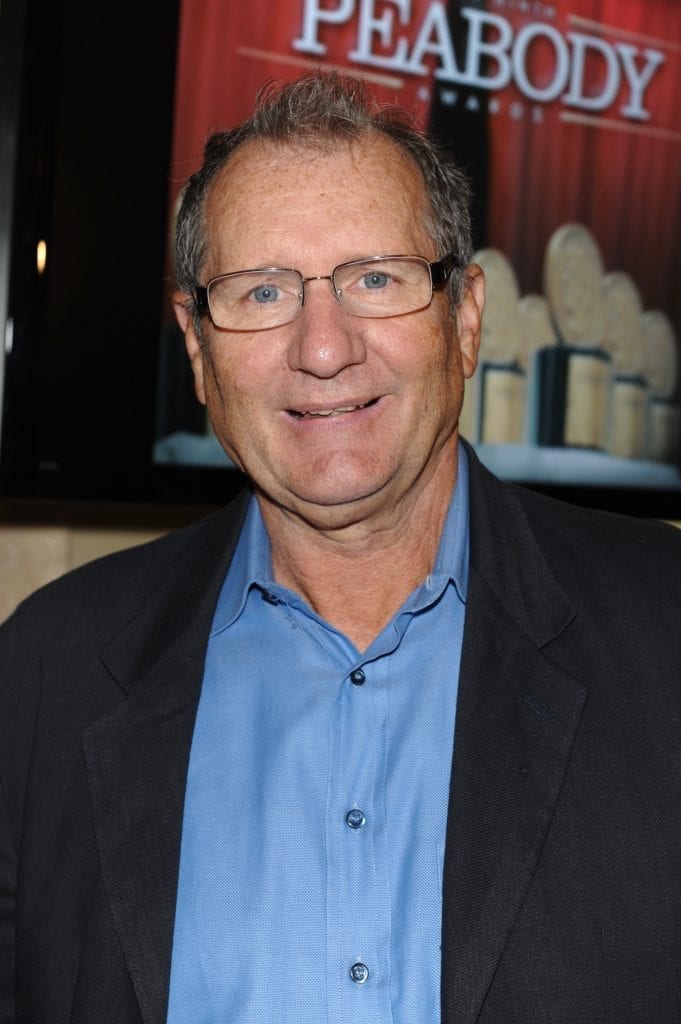 Because of Al Bundy's popularity, Ed O'Neill's career soared, and he became one of the most famous actors from the 1990s. The result of his mind-blowing rise to fame? O'Neill started earning as much as $500,000 for each Married…with Children episode!
You might have already seen the opening credits of Married…with Children before.
The National Lampoon's Vacation is probably one of the most successful comedy movies in Hollywood. The first movie originated four sequels over a span of 30 years, and the iconic interstate scene is still remembered by many to this day!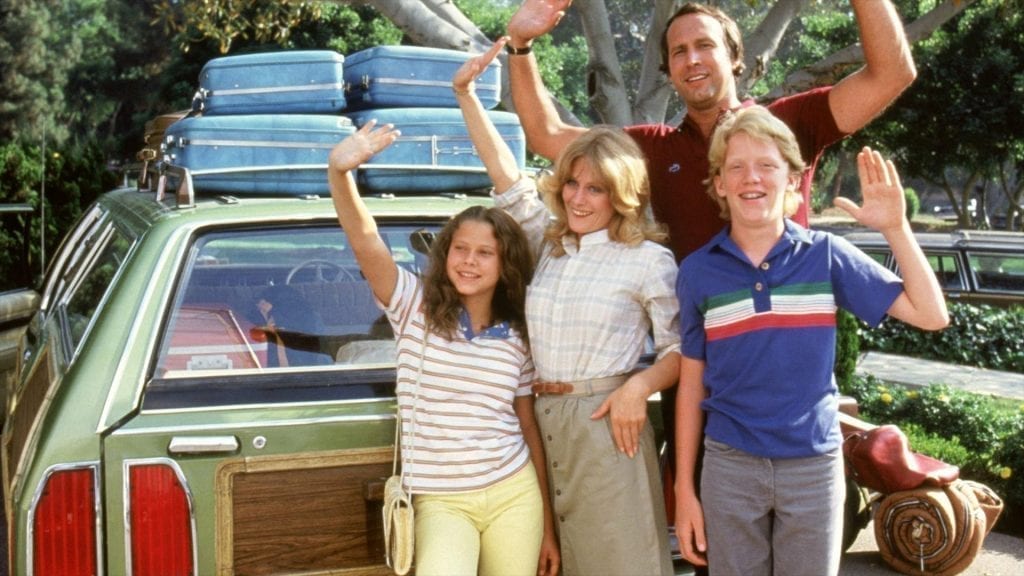 What many people may not know is that the opening credits of Married…with Children didn't use original footage: the producers actually used the interstate scene from National Lampoon's Vacation. If you look closely, you'll see the "Wagon Queen Family Truckster" that was built especially for the movie.
Al Bundy is portrayed based on family and friends.
Do you know why the character Al Bundy was so popular among audiences? It's safe to assume that it's thanks to how he was so skillfully written to convey feelings that so many of us regular folks feel — but it's also thanks to Ed O'Neill's incredible performance.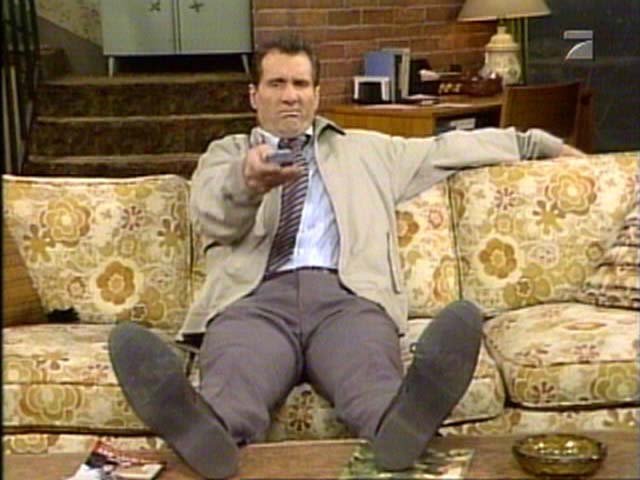 O'Neill once stated in an interview that his portrayal of Al Bundy was based on his own experiences with family and friends back in his hometown. Ed made Al Bundy look like a tired, hard-working man whose family is far from usual — and he did it in a way that the character was extremely relatable to the audience.
The cast of Married…with Children sent flowers to Terry Rakolta every year.
It's highly likely that the name Terry Rakolta won't ring a bell for you. It's okay, really. Terry Rakolta is not a celebrity or even a public personality. Now you're probably curious as to why the cast would send flowers to this person every year, especially considering that Rakolta is not famous.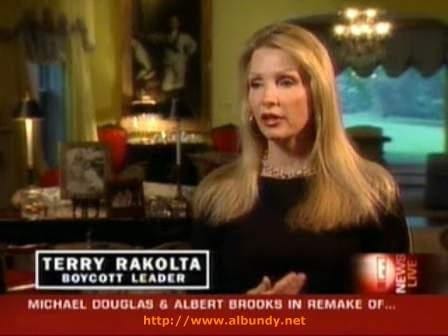 Well, the truth is that it's mostly thanks to Terry Rakolta that Married…with Children turned into this huge hit show back in the late 1980s. Rakolta was the housewife from Michigan who started promoting the boycotts that led to the rise of Married…with Children's ratings. Katey Sagal said in an interview that the cast and the crew were so thankful for that, that they sent Terry flowers every year in gratitude!
One of the actors left the show to go to Broadway.
For the first four seasons of Married…with Children, Peggy Bundy's best friend and next-door neighbor, Marcy, was married to Steve Rhoades. David Garrison was the actor who portrayed the character of Marcy's husband, a banker who loved his Mercedes Benz more than anything else.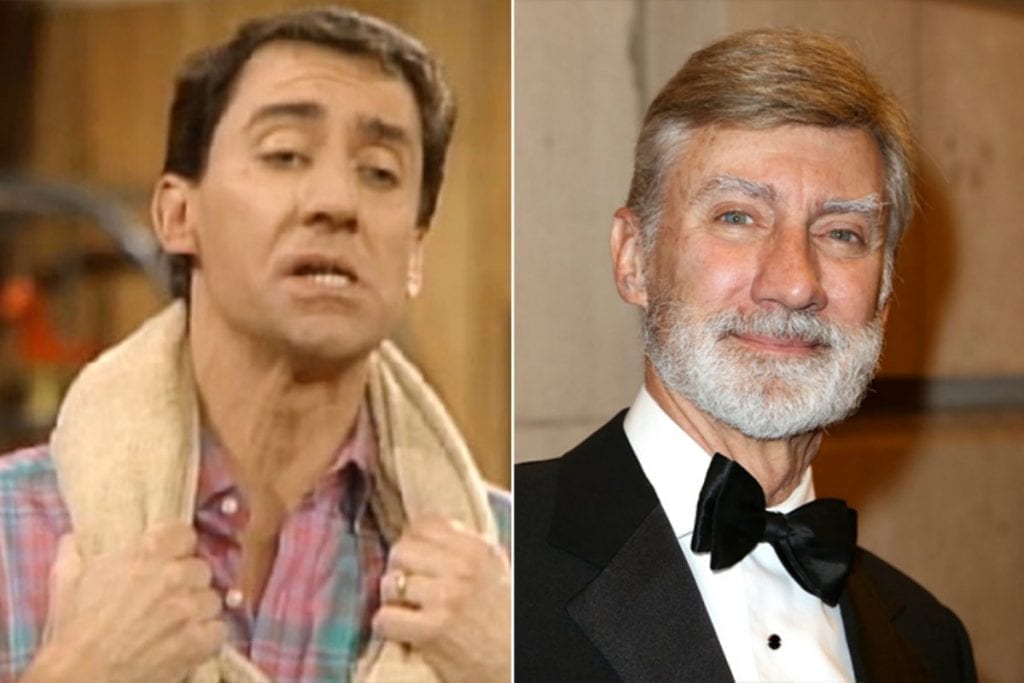 However, in a sudden move, Steve left Marcy and her controlling ways to become a park ranger in California. The reason behind this sudden move was because David Garrison, who was originally a theatre actor, wanted to return to his roots on Broadway.
Al Bundy's Dodge was not a Dodge.
Al Bundy was not the type of man who loved many things. There was mutual antipathy in the Bundy residence among all family members, so it's only natural that Al found joy in other kinds of stuff. One of the things that he loved the most was his Dodge car.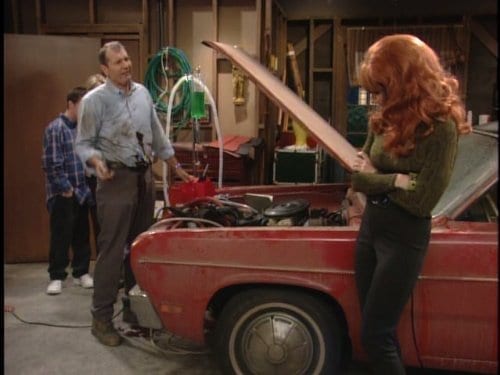 A fun fact about that car — which, according to Al Bundy, had almost 1 million miles on the odometer — is that it wasn't a Dodge: the car was a Plymouth Duster! During an episode, Al said "I don't want a Plymouth, Peg, I want my Dodge." Knowing this fact makes that joke even funnier!
Buck, the dog, had a farewell party!
When we have pets, we consider them a part of the family just like we do with human beings. Likewise, the Bundys had a canine friend who was a very important member of their family: Buck, their cute and fluffy dog.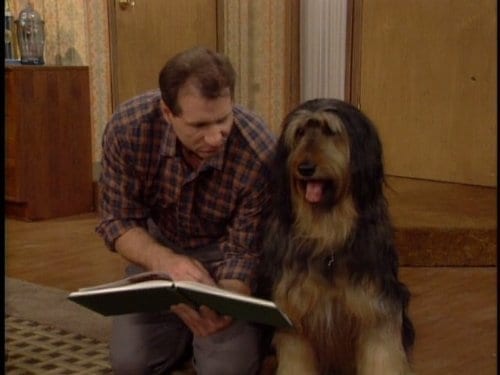 For 10 seasons, Buck was there with the Bundys, sharing every single moment with that crazily funny family from the pilot episode. However, by the time the tenth season was over, the dog who played Buck was already too old to work, so he retired. The cast and the producers threw him the retirement party that he deserved!
Don't mess with Al Bundy, or he'll kick your butt!
One of the best traits of the Bundy family was that, while they weren't exactly friendly and loving towards each other, they always stood up for the family whenever someone tried to mock or to dishonor a Bundy. Al, especially, had no problems using his fists to protect his family.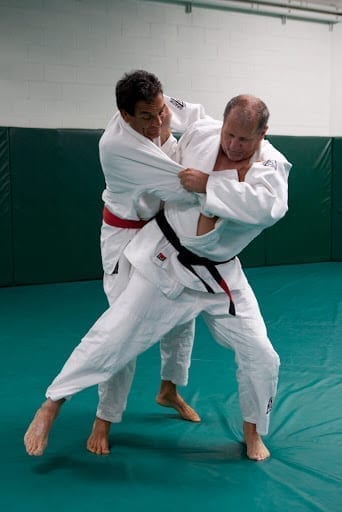 In real life, actor Ed O'Neill is well aware that violence is not the answer to anything, and so he doesn't really act like Al Bundy. That is the kind of knowledge that one acquires when they learn martial arts, and Ed is an expert at that: he's a black belt in Brazilian Jiu-Jitsu!
Al's favorite show might have been an implicit pun.
As we mentioned previously, there weren't many things that brought joy to Al Bundy's life. Other than his "Dodge" car, the patriarch of the Bundy family only enjoyed strip clubs, adult magazines, and a TV show…called Psycho Dad.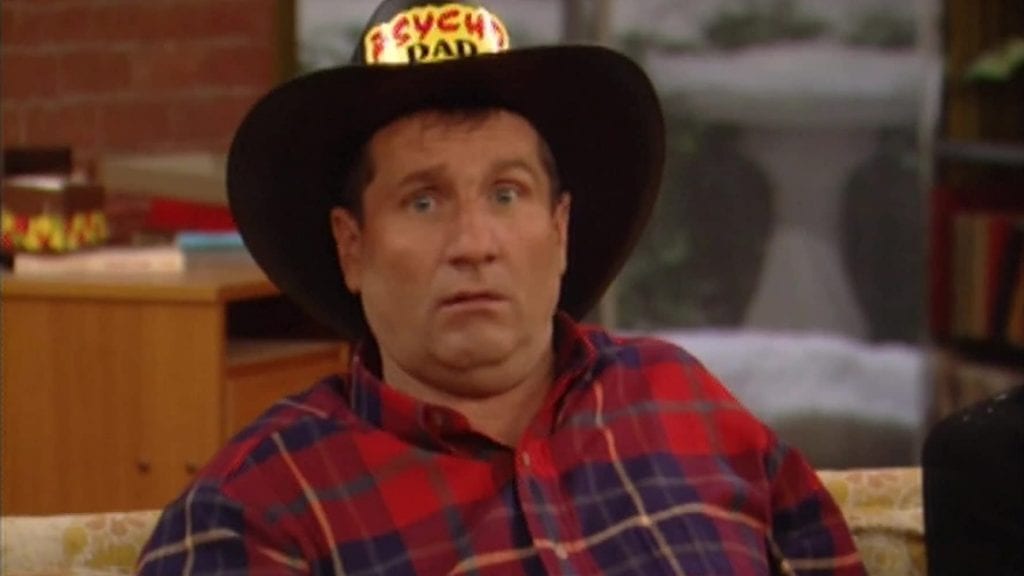 Remember that we said that when the creators of the Married…with Children chose the name 'Bundy' for the main family, they weren't really thinking about the mass-murderer Ted Bundy. However, we all know that comedy writers never miss the opportunity to add puns to their works. Maybe the show Psycho Dad that Al Bundy loved was one of those puns.
The show's budget skyrocketed after a while.
For the first few seasons, Married…with Children didn't have the kind of budget that allowed the producers to do a lot of different things with the show. We have already mentioned how the actors had to bring props from their own homes to use on the set of the show.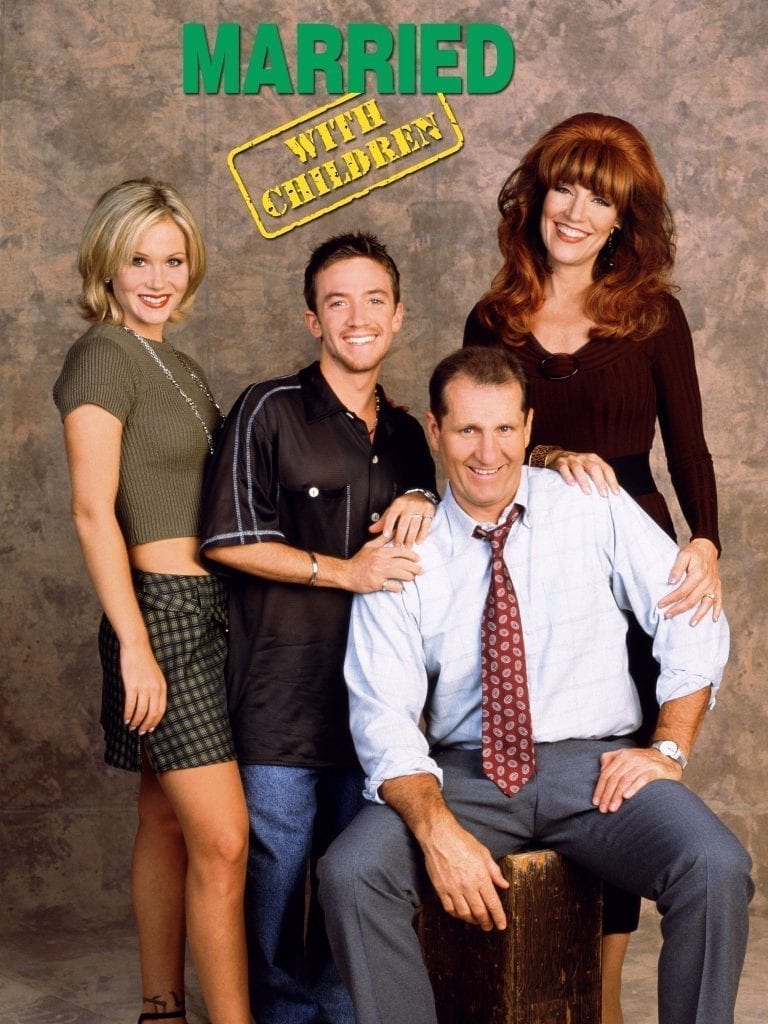 However, things changed once the show became famous. While Fox was still a new network trying to make it big, they didn't hold back in terms of raising the budget of Married…with Children as the ratings of the show started increasing. Rumor has it that, at some point, each episode of the show cost around $1 million to produce!
A Bud Bundy spin-off?
Out of all Bundy family members, Bud was the one person who had a promising future. He was the smartest and the first person in the family to go to college, but he wasn't really good with sports (as his father had been) or with girls.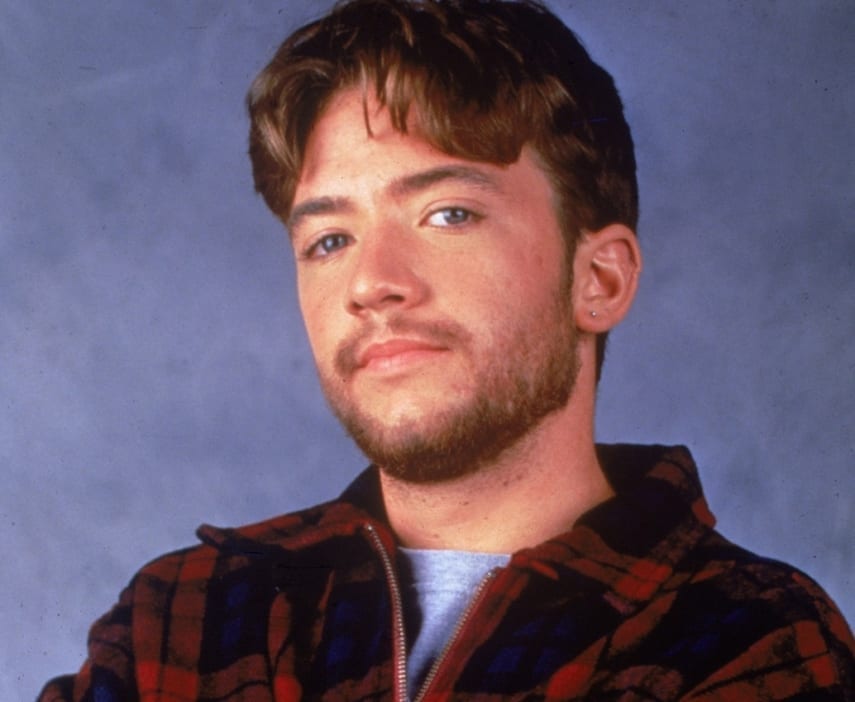 Still, it wasn't hard to like Bud Bundy. His awkward personality made him relatable to many young men who watched the show, and so Bud was really popular with the audience. Because of that, producers have been trying to create a spin-off show focusing on Bud Bundy's adult life.
James Bond was a Married…with Children fan!
From 1973 to 1985, the actor Sir Roger Moore portrayed the iconic cinematographic character, James Bond. Unlike other portrayals of the secret agent, who is a rather serious man, Sir Roger Moore brought a hint of humor to the character.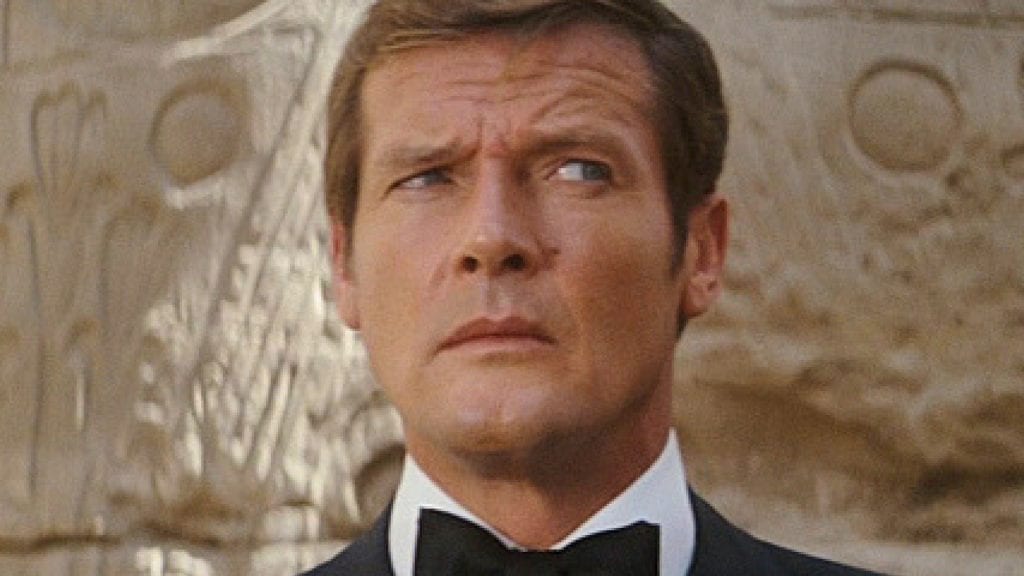 Considering his permanent state of joyfulness, it's not that surprising to know that Sir Roger Moore was a Married…with Children fan. According to sources, the actor had worked with Katey Sagal (Peggy Bundy)'s father, and so he watched the show to see his friend's daughter on-screen.
There might be a Married…with Children reunion in the future!
Married…with Children brought fame and success to most of its cast, so it's only natural that the cast and the crew of the show feel a sense of attachment to it. It has been over 20 years since Married…with Children got canceled, but the main cast has managed to reunite on different shows on different occasions.
Due to its sudden cancellation after the end of the eleventh season, Married…with Children never really got the chance to give the audience — nor the cast — any closure. The Bundy family's ending wasn't special, and that's one of the reasons why the cast wants to reunite once again. Apparently, there might be a reunion in the works, but nothing is confirmed yet.