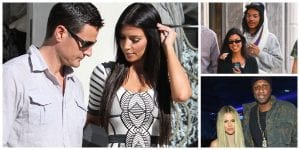 Boy Bye: 40+ Kardashian-Jenner Romances, and Where They Are Now
By Doreen R
---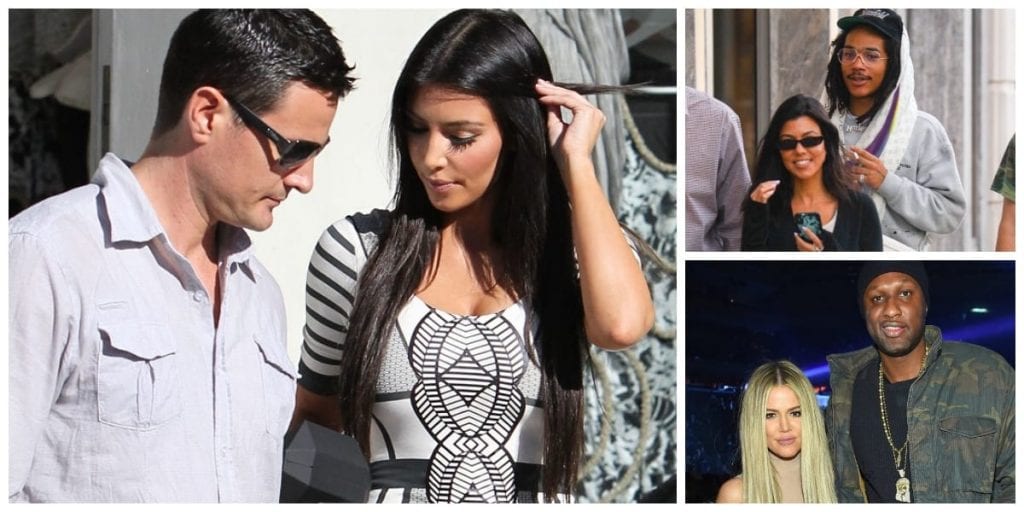 In 2007 'Keeping Up With The Kardashians' premiered, and reality television forever changed. Whether you like this family or not, you can't deny the impact this clan has had and continues to have. We can argue how and why this family has become a guilty pleasure. Some believe Kim's rise to the top is due to 'momager' Kris Jenner shopping around the infamous sex-tape showing Kim and then-boyfriend Ray J. in a private moment. Others believe it was Kim's reputation as a party girl who was hanging out with socialite Paris Hilton at the right time and place. Whatever the reason and whatever your opinion, we have to admit that this family has impacted pop-culture and isn't going anywhere anytime soon. Their reality series and subsequent spin-offs are re-run around the world at a dizzying pace, making sure we never forget them.
We all know that the Kardashian-Jenners have made a lot of money from the series, clothing and makeup lines, and sponsorship deals thanks to their savvy social media presence. But, they also have personal lives, sadly though, not very private lives, as every move is documented. We're going to look at all the significant others that have entered, exited, or remained in their lives. Some romances were quickly forgotten, unknown, or barely made a blip on the media's radar. Let's see how many relationships we can remember and which ones we hope will still work out.  
Kourtney and Scott Disick
Kourt and her babies daddy got together in 2006 when the two met at a party in Mexico. They quickly became a couple, and thanks to KUWTK, we were given a front-row seat to the love and drama. We watched these two become parents to Mason, Penelope and Reign.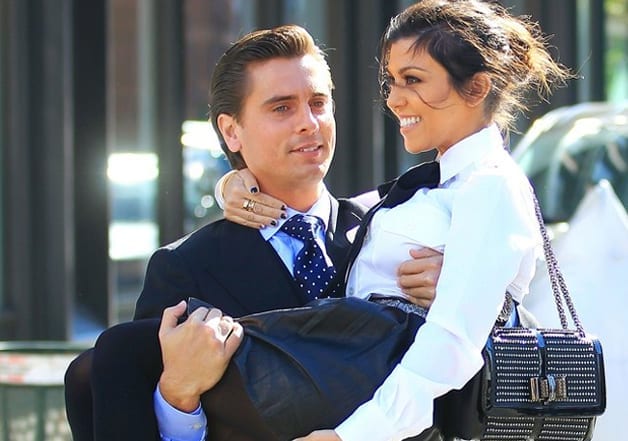 We witnessed the heartache of Scott losing both his parents in a short time and grapple with addiction issues.  We watched the couple break up and get back together more times than we can count. For now, it looks like they've settled into co-parenting and being good friends while dating others. It's fair to say we wouldn't mind if these two got back together again for good because they just seem better when they're a twosome. 
Kim and Ray J.
In 2003, years before the Kardashian-Jenners took the world by storm, Kim and R&B singer and producer Ray J. met and became a couple. Kim was a stylist for singing sensation Brandy, whose brother just happens to be Ray J. For those who still aren't getting it, the infamous sex tape that most likely launched Kim's career starred this particular boyfriend.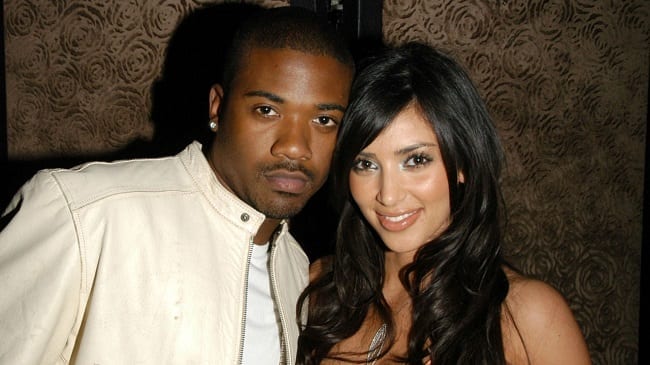 In October 2003, the couple was vacationing in Cabo, Mexico, and private moments between the two were caught on the infamous videotape. Conflicting stories surround how the tape became public, and much of the blame has been put on momager Kris, who, to his day, denies the claim. We may never know the truth, but we can confirm that Kim and Ray J. split after three years.
Kylie and Cody Simpson
Before Aussie singer Cody Simpson and Miley Cyrus were splashed all over Instagram, he briefly dated the youngest Jenner, Kylie. The two got together in 2011 for a brief fling. While there's no data on how long they dated, we can state that Cody jokes that the breakup was due to him refusing to spell his name K-O-D-Y with a K.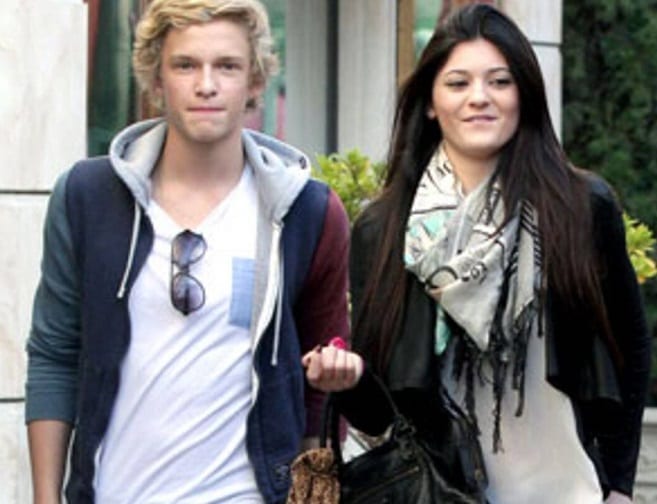 Simpson was also linked to super-model Gigi Haddad for a couple of years before making headlines as Miley's latest beau. Much isn't written about Kylie and Cody, other than they were both very young and together only a short time.
Kourtney and Joe Francis
A few might recall that Francis is the 'brains' behind 'Girls Gone Wild,' but he also dated Kourtney K for like 15 minutes. But Francis did play a significant role in Kourtney's life, he was the one who introduced Scott Disick to Kourt, and the rest is history.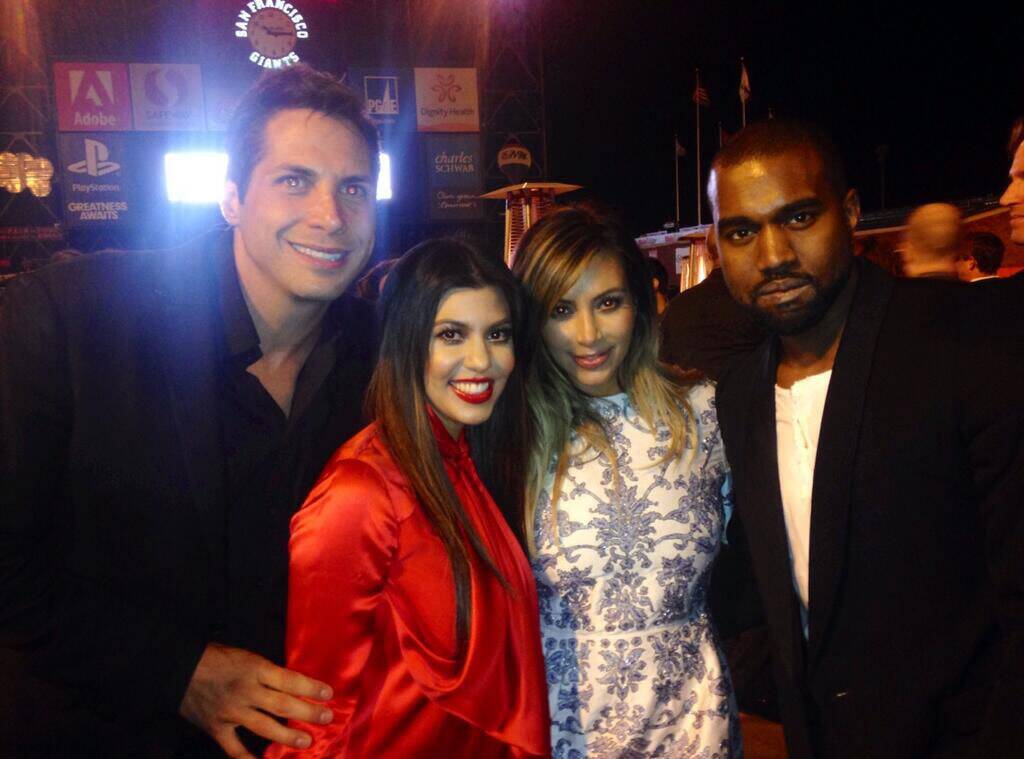 Francis was hosting a party at his home in Mexico in 2006, where Disick was a guest, and they hit it off on the spot. Kardashian and Francis dated on and off for a few months and split permanently when Kourt laid eyes on the man that would father her three kids.
Khloe and Lamar Odom
Khloe has had her share of heartache in the love department. But we all had hope when Khloe and Lamar met at a nightclub in 2009, and wedding bells were soon ringing. The couple dated for only one short month before Lamar planted a massive rock on Khloe's finger, and wedding plans ensued. The two appeared madly in love and in sync with each other,  but cracks were quick to surface.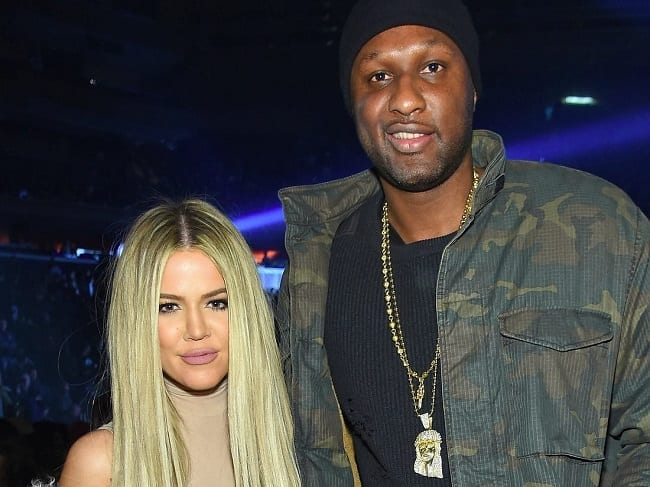 For the cameras, all seemed great, and the two were living their 'happily ever after.' Sadly they weren't. Lamar confirmed substance abuse, excessive partying, and cheating claims in his recent memoir 'Darkness to Light,' where he takes full responsibility for the breakdown of the marriage. We then watched Khloe nurse Lamar back to health after his near-fatal overdose in 2015, where he spent several days in a coma. Lamar did get his health back, thanks to Khloe's support. In early 2020 Odom became engaged to Sabrina Parr; no wedding date has been announced.
Kylie and PartyNextDoor
After Kylie's publicized split with Tyga in 2016, she was spotted getting cozy with rapper PartyNextDoor. When Kylie appeared in the rapper's video, 'Come and See Me,' fans were sure the two were dating. Kylie admitted to being friends with the singer, but only because they were working together and denies dating rumors.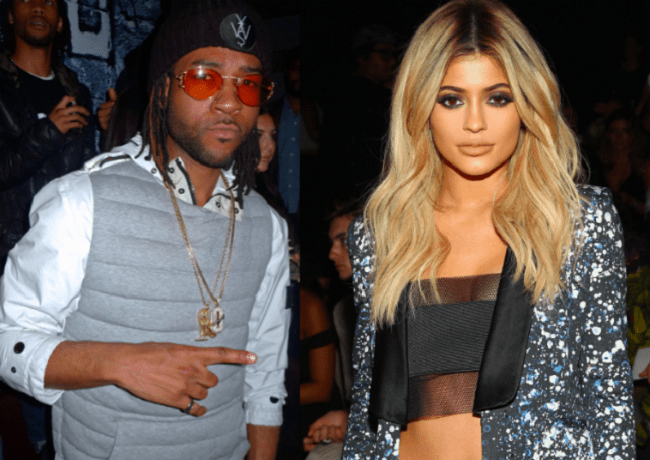 She claims to admire the talents of PartyNextDoor and found him to be cool and to quote Kylie; 'I wouldn't say we dated, it never got to the boyfriend-girlfriend stage.' We'll just leave this here and let you be the judges.
Kim and T.J. Jackson
For those who aren't aware, the Kardashian kids grew up around the famous Jackson family, and it wasn't uncommon to find members of the family visiting either household. What we were surprised to find out was that Kim and Michael Jackson's nephew T.J. did have a teen romance. When Kim was 14, she and T.J. began dating and were pretty solid for about a year.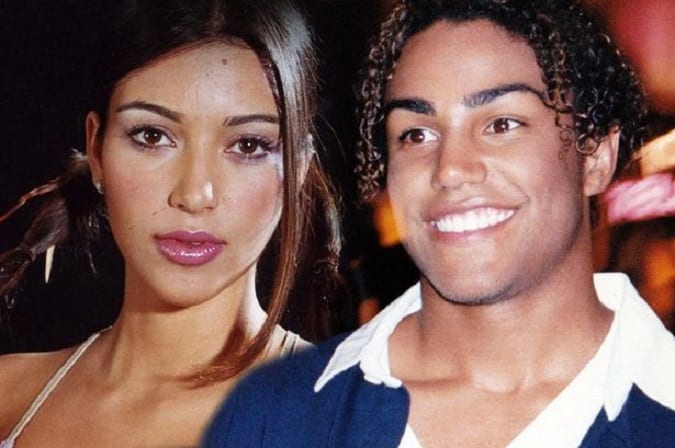 Both families approved of the young couple, but like most teenage romances, it didn't take much for the two to part ways. If you believe the reports, Kim claims she lost her virginity to T.J. at age 14, while on a visit to Michael Jackson's Neverland Ranch. This revelation caused Kris to put the young Kim on the pill. In a recent interview, T.J., who is now married with three children, states he's still friends with Kim, and they speak on occasion.
Rob and Adrienne Bailon
From 2007 to 2009, Rob and Adrienne were pretty serious, and it looked like it was going to last, but it was a rocky relationship from the start. Bailon, a former 'Cheetah Girl,' cites that it was Rob's cheating in 2016 that led to their split. The duo's romance was portrayed in KUWTK, and over 10 years later, Bailon says she's still asked about their relationship.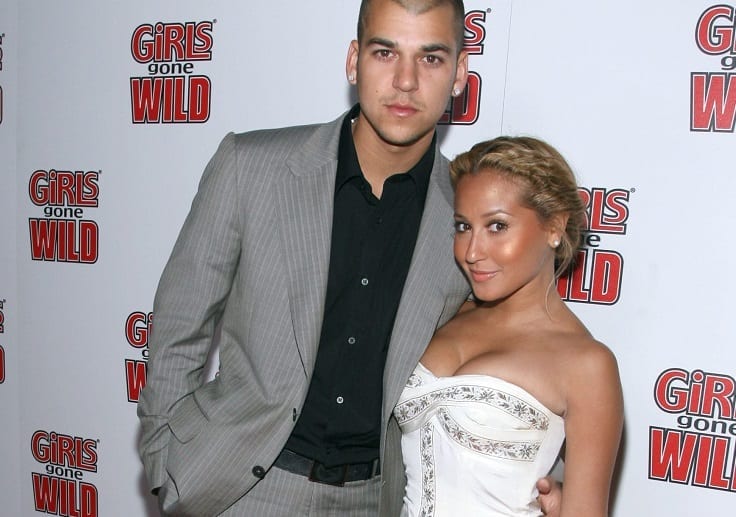 Bailon claims that the publicity surrounding her romance with Kardashian may have affected her career, and much of what she's accomplished still seems overshadowed by her two years with Rob.  In 2016 Bailon married longtime boyfriend Israel Houghton in Paris, France. 
Kris and Corey Gamble
Kris hooked up with Corey in 2016, soon after her public split Caitlyn Jenner, who was still known as Bruce while they were married.  Kris, who's 25 years older than Corey, is happy to share tidbits of the couple's life in the bedroom, much to the shock and dismay of her kids and most likely her fans too.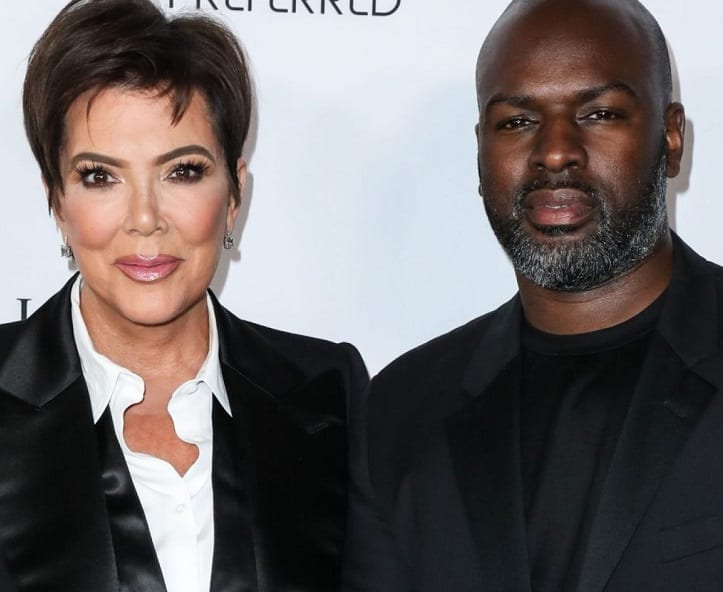 While their relationship has been played out on the show, it's clear that the kids aren't sure if they're for or against the union. But we're enjoying this twosome and look forward to seeing them each week. Gamble is not riding on Kris' coattails or waiting for handouts; he's doing just fine as a road manager and was reported to be worth $2.5 million.
Kendall and Lewis Hamilton
The less extroverted of the clan, supermodel Kendall Jenner, has had her share of romances. In 2015 the model was seen with Formula One racer Lewis Hamilton doing some shopping in NYC, which immediately got the gossip mills revved up.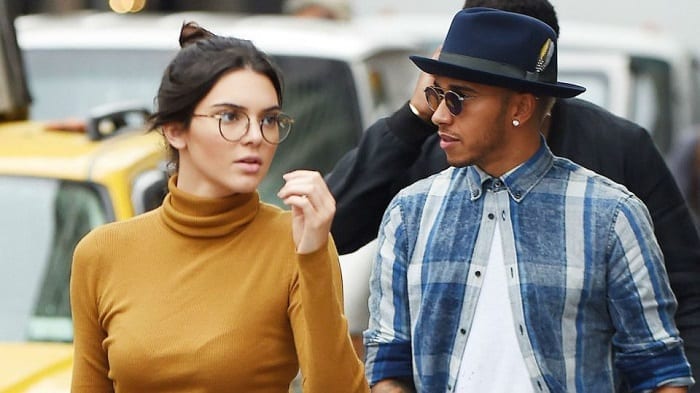 Even before NYC, they were spotted months earlier in Monaco, when Jenner was seen cheering the racer during the Grand Prix while hanging with gal-pal and model Bella Hadid.  Apparently, Kris approved of the twosome seeing each other and urged them to continue dating. The twosome pretty much fizzled out after meeting in New York, and sightings of them together was soon a thing of the past.
Kendall and Chris Brown
This duo seemed to be over before they even started. The questionable reputation of bad-boy singer and ex-boyfriend of Rihanna didn't give this couple even the slightest chance of working out.  Fans were quick to turn on Kendall for appearing in a video with the R&B singer who was sentenced to community service for striking girlfriend Rihanna when they were together.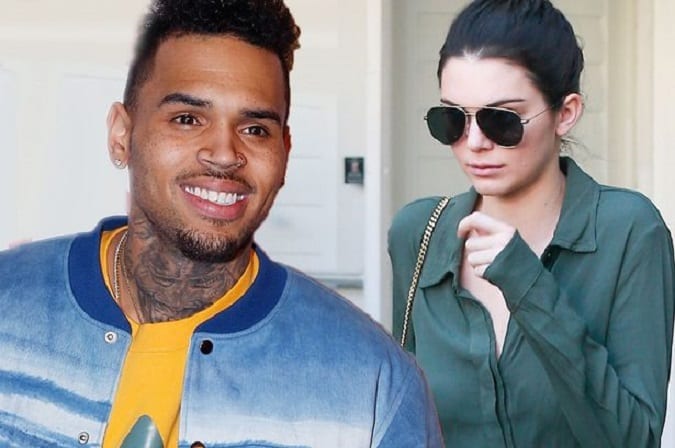 It's questionable if Chris and Kendall even dated, but sources did state the model was crushing on the singer and was constantly phoning him. The two were seen in Paris when Brown attended a show Kendall was walking in. It appears that the model was also seeing Harry Styles at the same time and that the backlash of being seen with Brown is what split them up before they even began.
Kendall and Harry Styles
Since both participants refused to confirm they were dating, it's hard to know when these two got together and began their relationship. But, we'll try to make sense of it and make it as simple as possible. They were first spotted together in late 2013 when the model and the One Direction singer met up to grab a meal in West Hollywood. They were spotted again skiing in January 2014.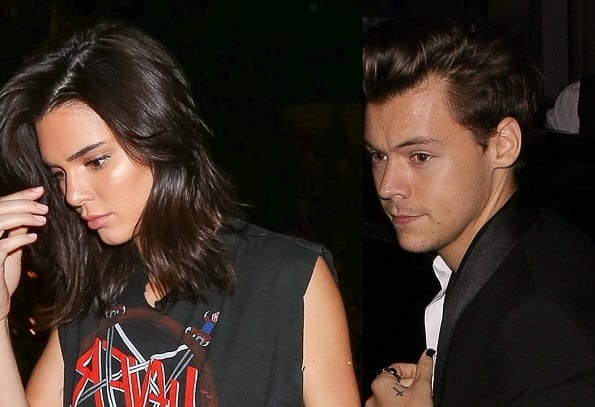 In December 2015, they both were on board Ellen DeGeneres' yacht in St. Barts, and they looked like more than just friends.  They were seen on a date in September 2016 and the last sighting of the two together was at the 2019 Met Gala. To be fair, though, they were both invited to the event and met on the red carpet, they didn't arrive together. Both played the friendship card and refused to confirm they were a couple.
Kim and Gabriel Aubry
These two had a passing romance that didn't last long. The two were seen at a Laker's game in the front row, right by the paparazzi, naturally. Sources say the couple were low key and had some quiet dinners at home, but it was nothing serious. Aubry's ex, Oscar-winner Halle Berry, wasn't keen on the idea of Kim and her ex being seen together and let Aubry know how she felt.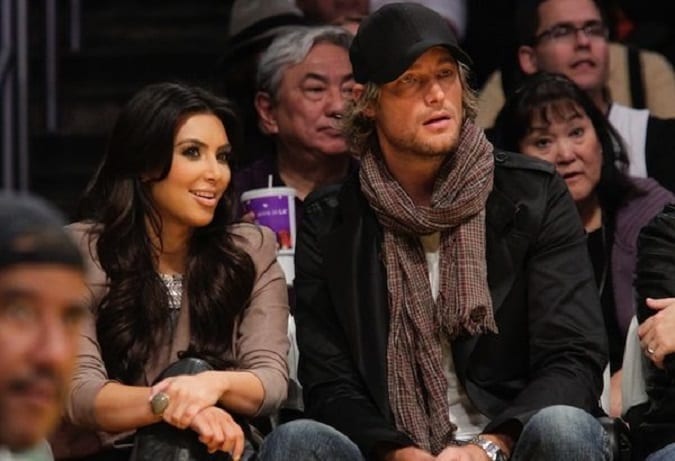 Kim already had her eye on her next conquest, although she might have done better to give the model a fighting chance. She and Aubry called it quits, and Kim moved on with NBA player Kris Humphries, and we all know how that turned out.
Kendall and Orlando Bloom
If you blinked, you might have missed that Kendall was rumored to be dating actor Orlando Bloom for a brief moment in 2015. The nearly 20 year age difference between the two might have been a factor, or maybe it didn't work out due to conflicting schedules. Several news outlets claimed secret dates occurred between the two, but photos weren't quick to follow, which is the proof everyone needs, right?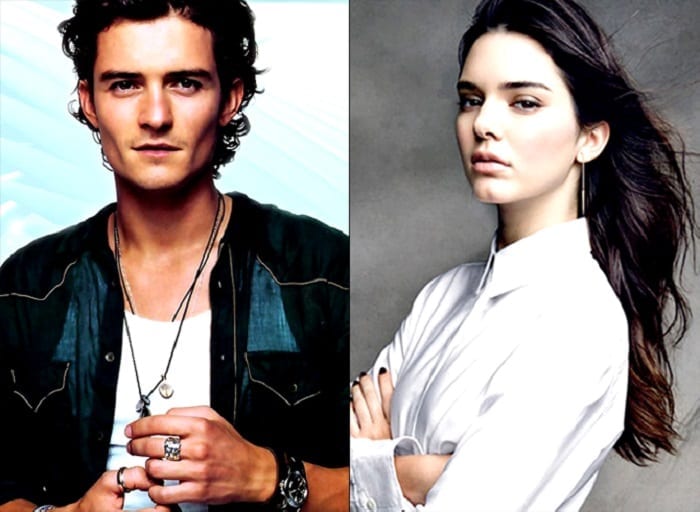 At the time, Bloom was linked to other celebs, including Selena Gomez and Erica Packer. While we'll never know for sure what went on between Kendall and Bloom, we do know the actor just had his first child with fiancée/singer Katy Perry and for that, we have photographic evidence.
Khloe and Derrick Ward
In case you've been living under a rock, it's not news that Khloe has a thing for athletes, and Derrick Ward fits the profile perfectly, at least he did for a brief time. Khloe and Ward hooked up for a few moments and dated briefly in 2008, while Ward was running back for the Tampa Bay Buccaneers.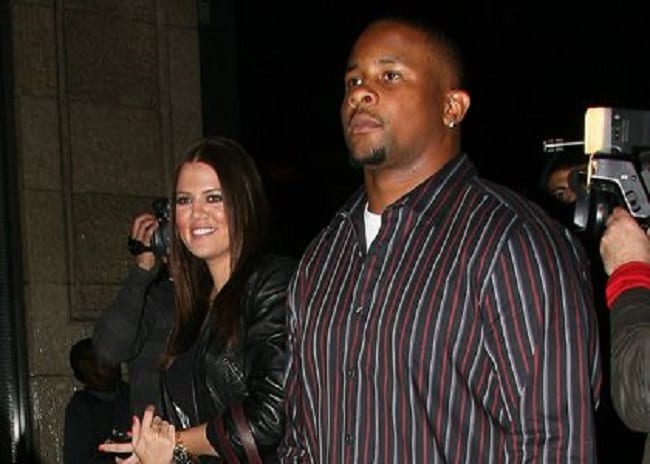 The two were snapped vacationing in Mexico and attending big sis's 30th birthday party together. There isn't much in the tabloids about this duo, most likely because she moved on from Ward to Lamar Odom, who she ended up marrying.
Kim and Nick Cannon
Let's just start by saying we love the reason this couple split; it's totally a Kardashian thing. Kim and Nick dated from 2006 to 2007, although it was doomed due to lack of honesty, at least that's Cannon's version. While the world knew about the infamous sex-tape between Kim and Ray J., Kim swore up and down that she wasn't involved in its release.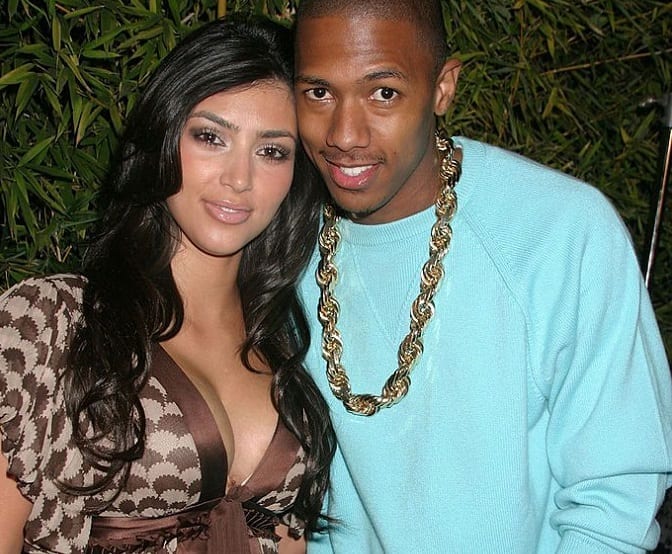 Cannon didn't believe Kim, and he claims that was the main reason for the split. Cannon moved on to marry singer Mariah Carey, although that didn't stand the test of time either. How that tape saw the light of day remains one of the world's greatest mysteries.
Khloe and Tristan Thompson
The unraveling of this duo was tragic and it's even sadder because it played out for the world to see. Our hearts broke when in 2018, Khloe was 9 months pregnant and found out that her baby daddy had been caught stepping out. Multiple videos and pix were flooding the airwaves showing the basketball star with other women, while a pregnant Khloe was heartbroken, awaiting the birth of her first child.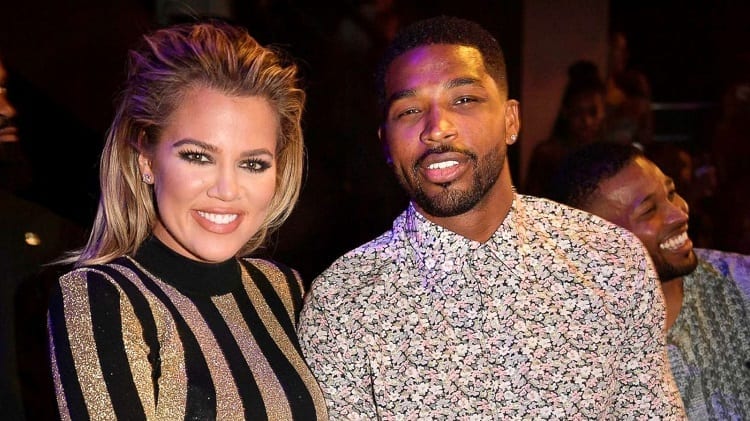 The couple split, but Tristan managed to convince Koko to give him another chance. In February 2019, Tristan was caught kissing Kylie's BFF Jordyn Woods. Khloe kicked Tristan to the curb again and swore she was done with him. During the 2020 lockdown, it's been rumored that Tristan has been spending time with Khloe and daughter True in her home in Hidden Hills, CA. I guess time will tell if Khloe is willing to give Tristan yet another chance. 
Kendall and Jordan Clarkson
It looks like Kendall was taking a page out of her sisters' playbook and decided to give an NBA player a shot herself. Kendall was spotted getting cozy with Jordan Clarkson of the LA Lakers. The two were seen in 2016 at a party hosted by Drake.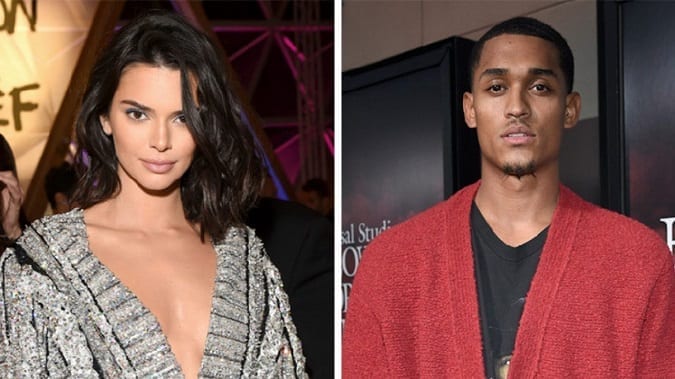 Witnesses claimed the two were dancing closely, and flirting was seen to be going on between the two.  Jordan was also on hand at Kendall's birthday party at the Delilah night club a few months later. When seen together, the two seemed smitten with eyes only for each other.
Kim and Kris Humphries
We all know how this is going to end, but let's dish anyway. The reality star and the NBA player first hooked up in 2010; fast forward, they were married by August 2011. The build-up to the wedding seemed to last longer than the actual marriage. Die-hard fans could see Kim was in love with the idea of being in love and less in sync with Humphries. Humphries appeared like a fish out of water around the Kardashian-Jenner clan. 72 days after saying 'I do,' Kim filed for divorce, and the media went ballistic.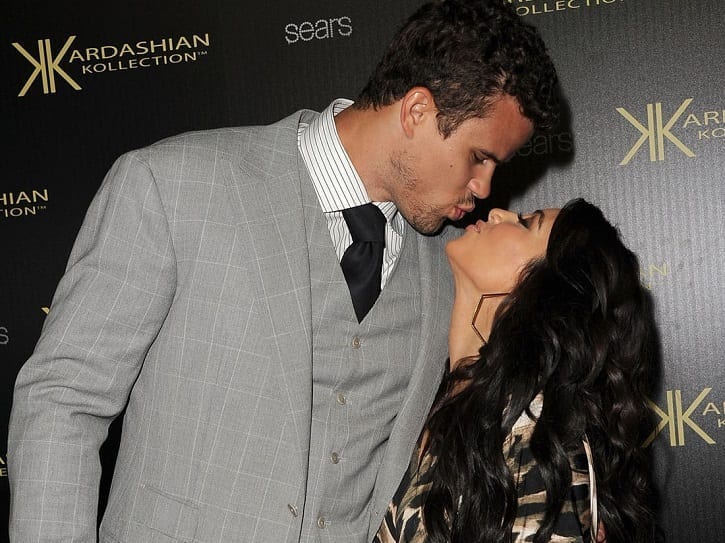 Claims were quick to follow that the couple's over the top wedding was nothing more than a publicity stunt, orchestrated by Kim and mom Kris Jenner. Humphries appeared to be a victim of the whole mess. If we have to be honest, Kim and Kris weren't suited to each other and probably would've been better off had they parted ways before marrying. Kim rebounded soon enough with Kanye. Kris has been seen around town with a Kim-look alike named Fatmire Sinanje, who goes by the name Myle.
Khloe and James Harden
Khloe and NBA player Harden dated for 8 months during 2015 and 2016. The two met at Kanye West's birthday party and seemed to hit it off from the start. Harden and Khloe seemed to get along well, and  Harden appeared to be the supportive boyfriend when Khloe's ex Lamar overdosed and stayed at her side during the rough patch.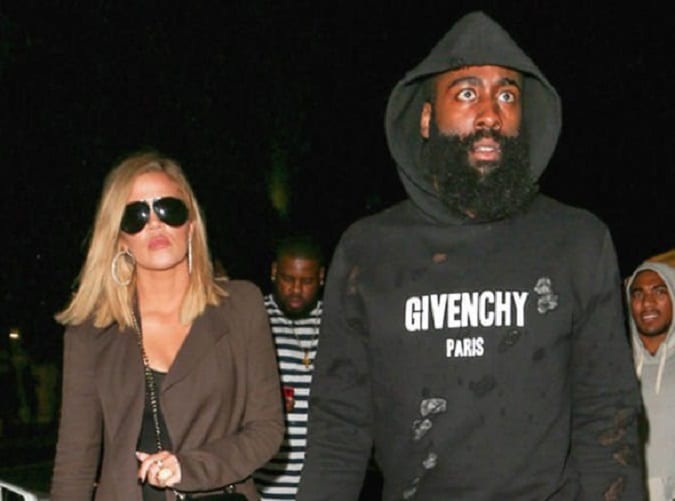 Harden was quoted to have said the publicity and endless photographers surrounding their relationship was the main reason they called it quits. The basketball star wasn't enjoying all the hype and glare that came with dating a Kardashian, and he decided to step away from it all.
Kim and Kanye West
Kim and Kanye were friends long before they hooked up. The two have been pals since 2003 when West claims his crush on Kim first began. West was on hand to pick up the pieces after Kim's 72-day marriage to Humphries imploded. In 2011 it was reported that Kanye tried to convince Kim to walk away from marrying him, but we know she didn't heed his advice.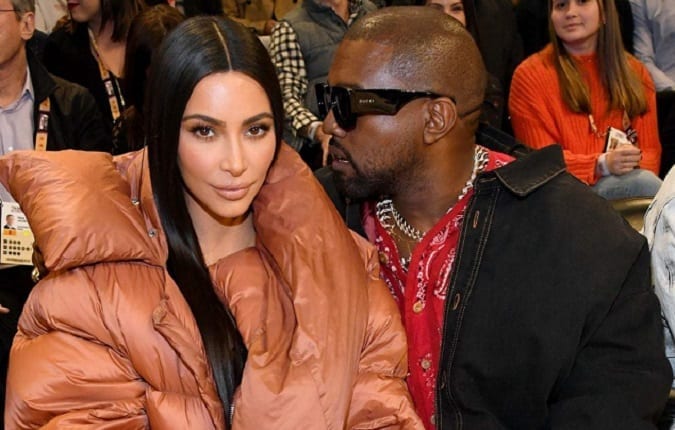 Fast forward to 2013 when Kim and Kanye welcomed the first of their 4 kids. In 2014 the two wed and have been making headlines ever since. Their marriage has been playing out for the world to see, and only time will tell if this couple has what it takes to make it work long term.
Khloe and Matt Kemp
Khloe and Kemp were over as quick as they started. In 2013 Khloe had decided to file for divorce with then-husband Lamar Odom. This was also around the time the reality star was seen canoodling with MLB star Matt Kemp. The two were spotted at Jay Z, and Drake concerts enjoying themselves.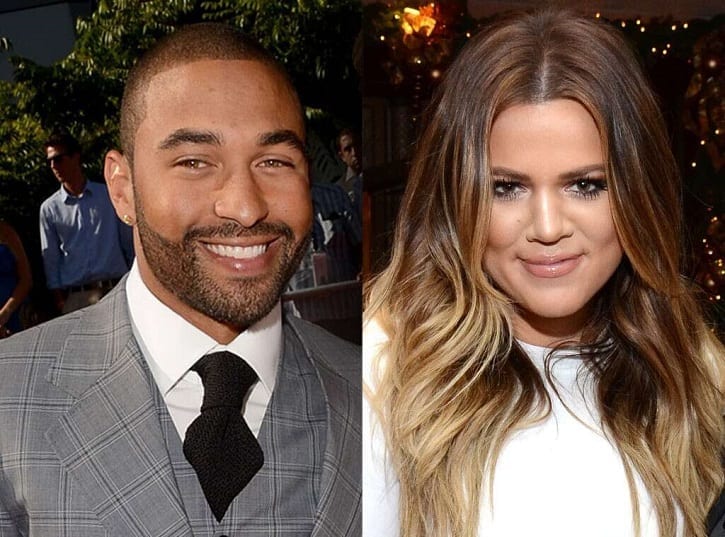 Interesting trivia, Khloe and Lamar both attended the Drake concert separately and made sure not to bump into each other that night. Neither Kemp nor Kardashian confirmed that they were dating, and the baseball player insisted they were just friends.
Kim and Nick Lachey
Nick Lachey was just getting over his divorce from Jessica Simpson when he and Kim went on a date. The couple only had one date, but it was memorable, according to Lachey. They were at the movies in 2006, and halfway through the film, Kim left to use the ladies' room. By the time the movie ended, and they were heading out, a storm of photographers were waiting outside to take pix of Kim's new guy.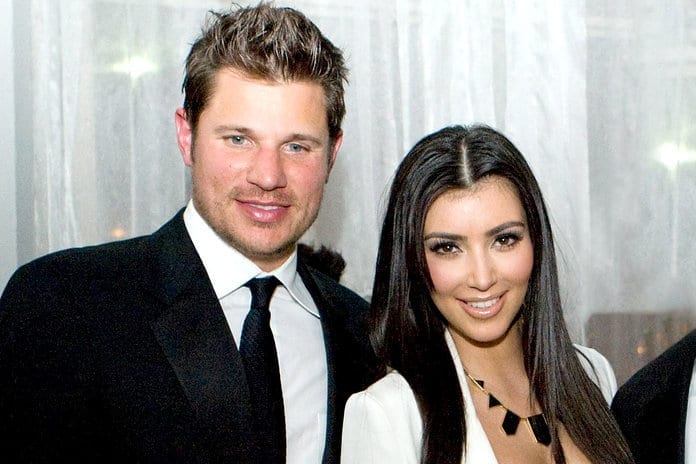 While he's not accusing the reality star outright of calling the media, the 98 Degrees singer has admitted he's questioned the sequence of events that night. The couple only had one date and are not in touch. Nick has gone on to find happiness with wife Vanessa Minnillo in 2011.
Khloe and French Montana
It looks like Khloe decided to take a break from athletes in 2014 because that's when she got together with rapper French Montana. The two dated for about a year, and the singer appeared in several episodes of KUWTK and the spinoff 'Kim and Khloe Take the Hamptons.'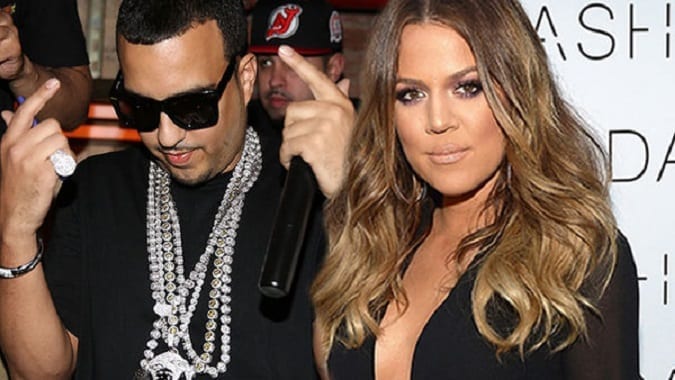 The singer is quick to praise Khloe, even years after their split. He asserts the two are close friends and still in touch. Rumors allude to Khloe cooling the relationship when Montana became needy and obsessive, although this hasn't been confirmed. It has been reported that Khloe reached out to the singer after her first split with baby daddy Tristan Thompson and he offered a supportive shoulder for the new mom.
Kendall and Blake Griffin
Kendall and the NBA player started dating in 2017, and even the supermodel herself confirmed this fact. While it's hard to keep track when it comes to Kendall's guys, because she's so private, in comparison to her sisters. The model and ballplayer were together for about a year and seemed to have split amicably.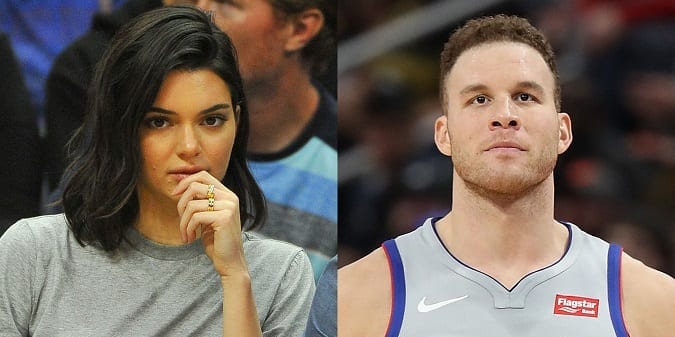 The two may have simply had bad timing, and no real reason for the split was ever given. However, the ball player wasn't all that nice when he made a dig about dating girls with daddy issues. Fans and media speculation began swirling that Griffin's comments were aimed at Kendall. The model took the high road and didn't address the comments.
Kim and Shengo Deane
Only diehard fans of Kim will remember that she hooked up with her hunky Australian bodyguard Shengo Deane in 2011, while she was separated from husband, Kris Humphries. The two were together for a short stint, but luckily it was captured on "Kim and Kourtney Take New York.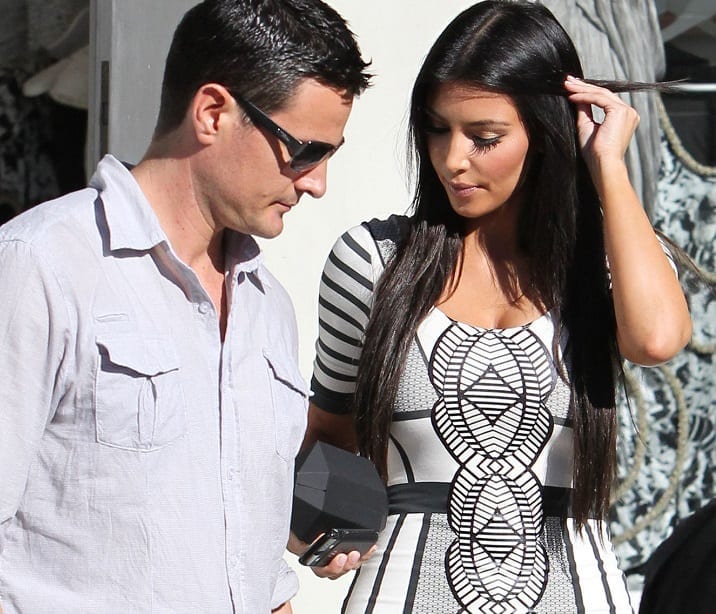 Shengo may have registered only a slight blip on Kim's radar, but the hunky bodyguard did appear in a few episodes of KUWTK. We were privy to a few of their private moments. Both have since moved on. Kim began dating Kanye, and Deane married longtime GF, Sally Poulos.
Kim and Damon Thomas
Loyal Kim K fans are well aware that before Kris Humphries and Kanye West, there was another husband, Damon Thomas. Kim and Damon eloped in 2000 when she was just 19 years old.  Damon, a music producer, is 10 years older than Kim and is reported to have been controlling Kim throughout their relationship.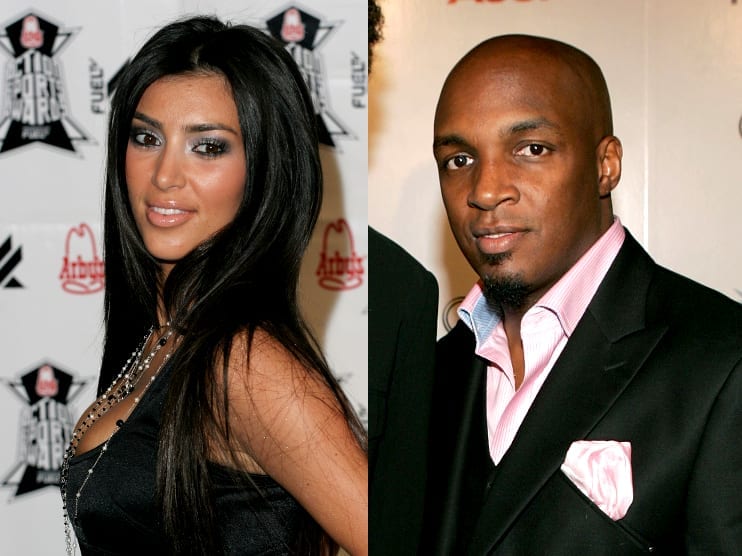 Claims of spousal abuse and clashes with the Kardashians surrounded the couple who ended up divorcing in 2004. Damon has insisted that he initiated the split between him and Kim, while Kim states she was on ecstasy when she married him. We may never know all the details of Kim's first marriage, but from the sound of it, these two are better off far away from each other.
Rob and Rita Ora
This saga has a moral to it. Rob and Ora were together for a short while in 2012. The relationship was pretty private, and when the pop singer called it quits, Rob didn't take the news that well. While Ora didn't see themselves as exclusive or all that serious, Kardashian felt differently. He was quick to take to Twitter and accused the singer of cheating on him with 20 other guys.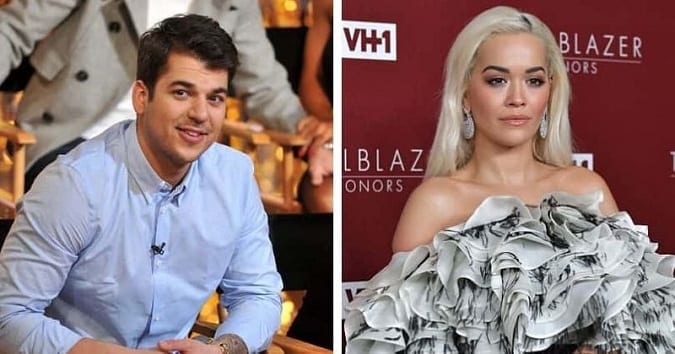 Rob didn't stop with the one tweet; he continued with a barrage of posts against Ora that shocked his fans. The singer let the tweets do their thing for about half an hour, and then he had second thoughts and deleted them all. The moral of this tale is to always think long and hard before blasting another on social media. Once it's out there, you can't take it back.
Kylie and Tyga
The timeline on Kylie and Tyga is a bit sketchy, and that may be due to the fact that Kylie was only 17 when the two started having feelings for each other. The world got their first glimpse of Kylie and the rapper at her 17th birthday party, which was hosted by Tyga. Tyga was still involved with his baby momma Blac Chyna when he was seen around with Kylie.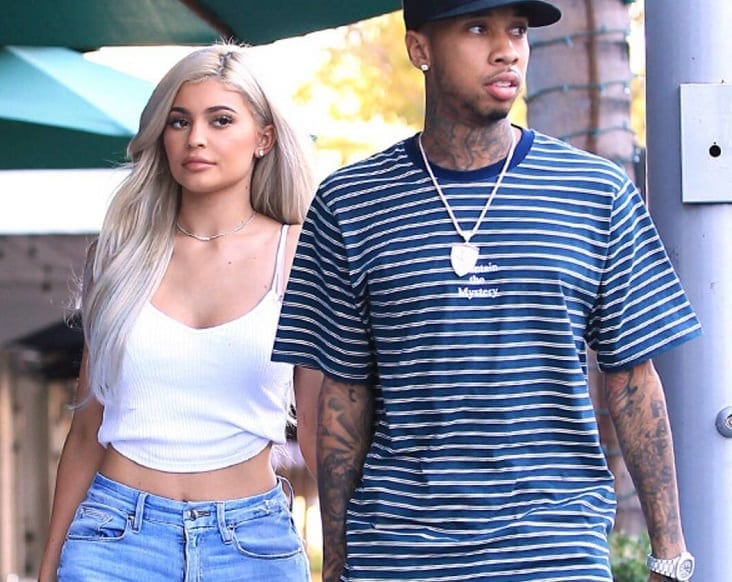 Kylie and Tyga were exclusive for some 18 months and officially split in April of 2017. Tyga made the mistake of tattooing Kylie's name on his body, usually the kiss of death for a relationship. There's no definitive reason for their breakup, other than the standard 'mutual differences.' Kylie moved on to Travis Scott, and the two are now parents to baby Stormi.
Kylie and Lil Twist
These two were together in 2013, around the same time Kylie was dating Jaden Smith. Only 16 at the time, Kylie was seen around town and at parties with the 21-year-old singer. There's not a whole lot written about this brief romance, other than they shared the same friends and were often seen in each other's company.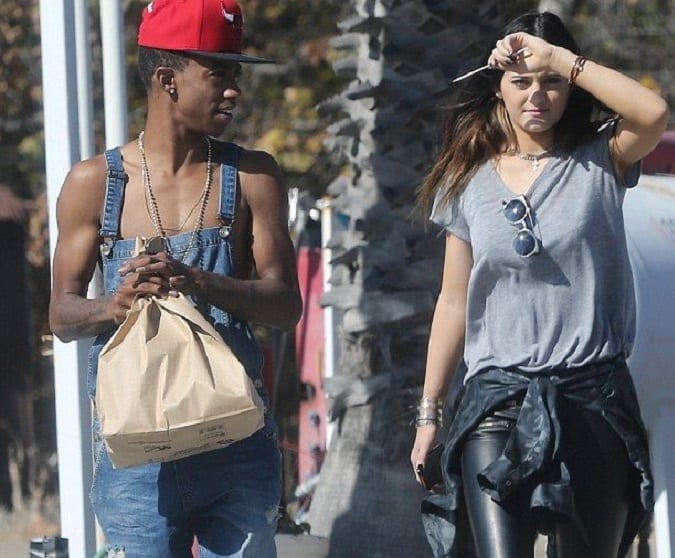 Lil Twist did profess his love for the teenager on Twitter, and Kylie replied with a bunch of mushy emojis. The two seemed to enjoy the online flirting, but their romance was short and sweet; that's assuming there even was a romance. We're still not sure what these two shared.                
Rob and Demi Lovato
In 2013 Rob Kardashian was seen hugging Demi Lovato in front of a bowling alley in Studio City, CA. The date appears to have come about after Rob's sisters Kylie and Kendall attended Lovato's concert the week before. Lovato was still getting over her breakup with Joe Jonas when she had a brief fling with Rob.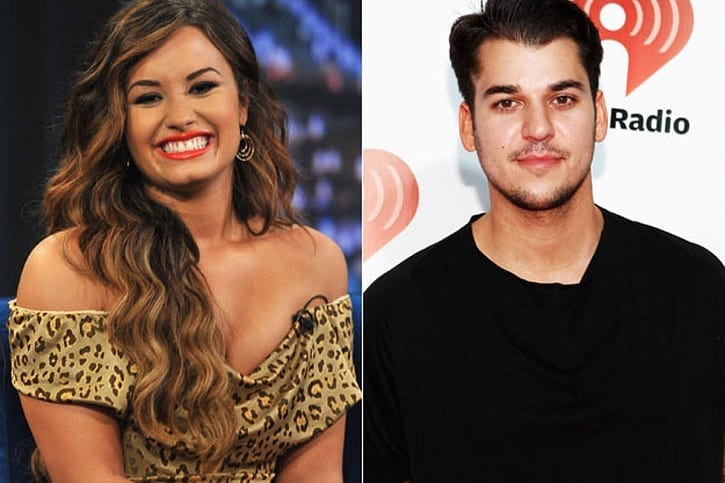 Demi and Rob were also spotted at Nick Jonas' birthday bash. Rob was quick to take to Twitter to share his affection for Demi with his fans. The romance fizzled out quickly, and both moved on, and the short fling was forgotten soon.
Khloe and Rashad McCants
Khloe and Rashad dated for a moment in 2007. While not much is written about their time together, in 2017 Rashad was quick to blame Khloe for destroying his career in the NBA. The two only dated for two months, so we're not sure how she could've affected his ball playing. McCants's career in basketball took a downturn after four relatively good years in the NBA.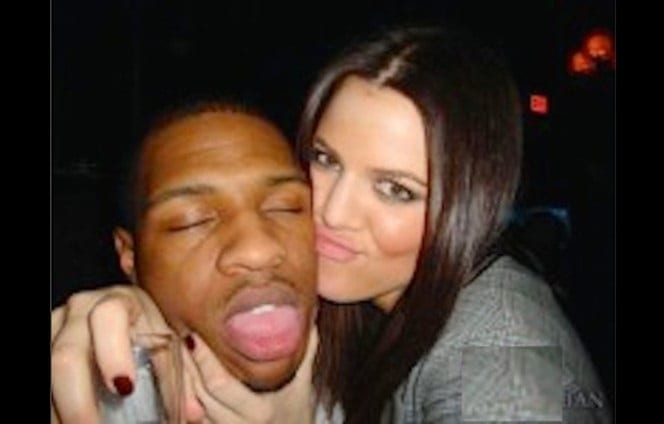 Looking to lay blame, he found the perfect scapegoat in Khloe Kardashian. Rashad claims the media frenzy surrounding their two-month relationship was the reason his career flopped. We're not taking sides, but we do think it takes more than a couple months of dating a reality star to kill a career in sports.
Kourtney and Justin Bieber
I think the pattern is clear, Kourtney prefers younger men. Scott, Luka, and Younes were all younger than Kourt, so it was no surprise when rumors about her hooking up with Justin Bieber surfaced. Well, yeah, it was pretty surprising. This unexpected duo was seen just months after Scott and Kourtney split up.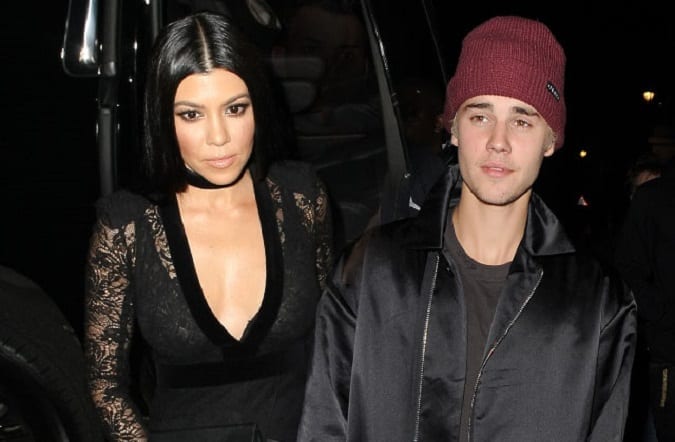 During an interview with Ellen, she was asked about their relationship, Kardashian didn't stop smiling and stated they were just friends. Interesting note, both Bieber and Kardashian refused to deny anything was going on and both either joked or answered in a roundabout way without actually answering the question.
Kendall and Ben Simmons
This twosome has been on and off since 2018. As of 2020, they seem to be back on again. The two hooked up in July 2018 and hit it off from the start. They appeared exclusive, that is, until September 2018, when Kendall was snapped cozying up to Anwar Hadid, brother of Gigi. Kendall and the NBA star soon split, but not for long.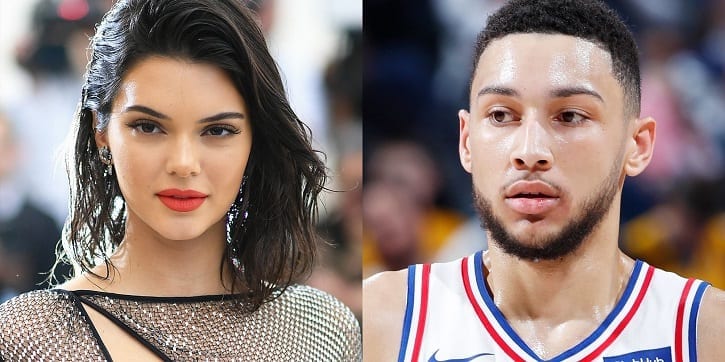 According to several news outlets, the couple has split on two previous occasions and, in 2020, were giving their relationship another try. Kendell did admit to Ellen Degeneres that she was dating Simmons. It seems that when they've got free time, they tend to gravitate towards each other, but when busy with work, they drift apart. For now, we'll just watch and see where this duo lands up.
Kourtney and Younes Bendjima
Younes Bendjima seemed to be the main guy in Kourt's life after her publicized split from Scott Disick. They met in 2017 in Paris and were barely apart for two years. They took trips around the world, and fans were thrilled that they got to witness their love on Instagram and in the tabloids.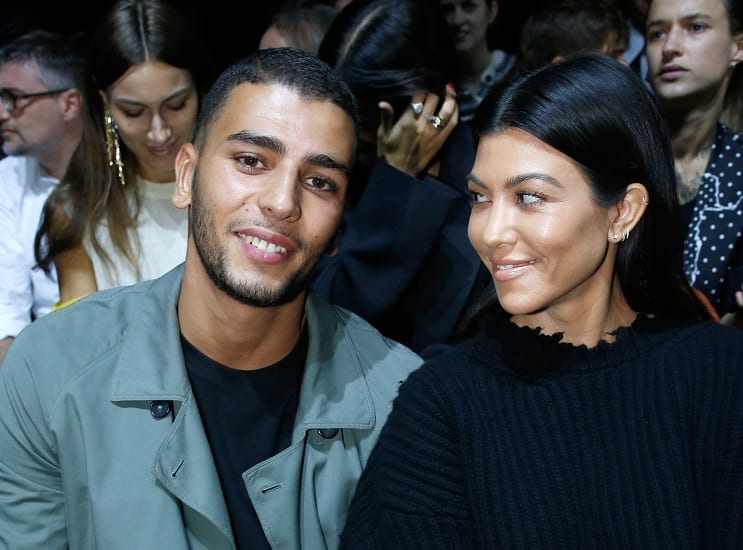 There's no official reason the breakup, and it wasn't discussed at length on KUWTK. Sources close to the couple say Kourtney felt the age difference, and their conflicting maturity levels weren't meshing well, and they decided to call it quits.
Kim and Reggie Bush
Kim and Reggie dated from 2007 to 2010 and was featured prominently in KUWTK when it first aired. We enjoyed watching Kim adjust to life in the limelight while trying to make her long-distance romance with the NFL player work. The two worked at their relationship, but it didn't help.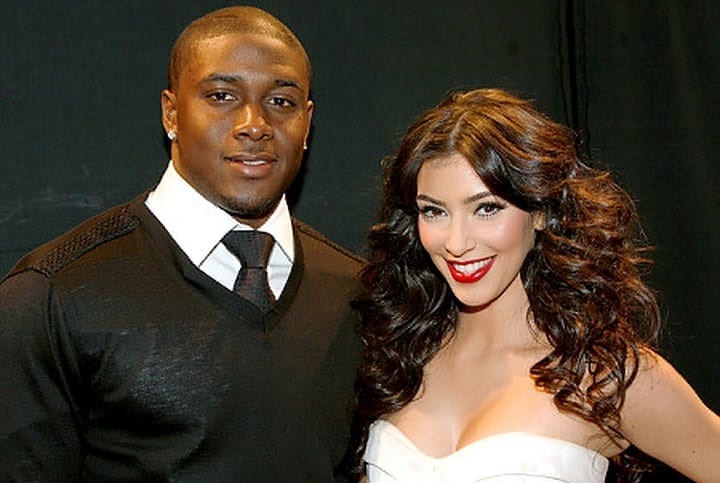 The duo seems to have fizzled because of Kim's growing fame, while Bush's life seemed to be happening in New Orleans. For those who remember, the split was a bit complicated. Bush and Kardashian do not remain in touch, but the two have only nice things to say about each other. Bush married dancer Lilit Avagyan and is happily raising their two kids.
Kourtney and Luka Sabbat
True to form, after Kourt parted ways with Scott and Younes Bendjima, she found another young man to interest her for a short time anyway. Kourtney took up with the 20-year-old actor and model Luka Sabbat. The two got together in late 2018 after Kourt split with Bendjima, and the duo was spotted around town.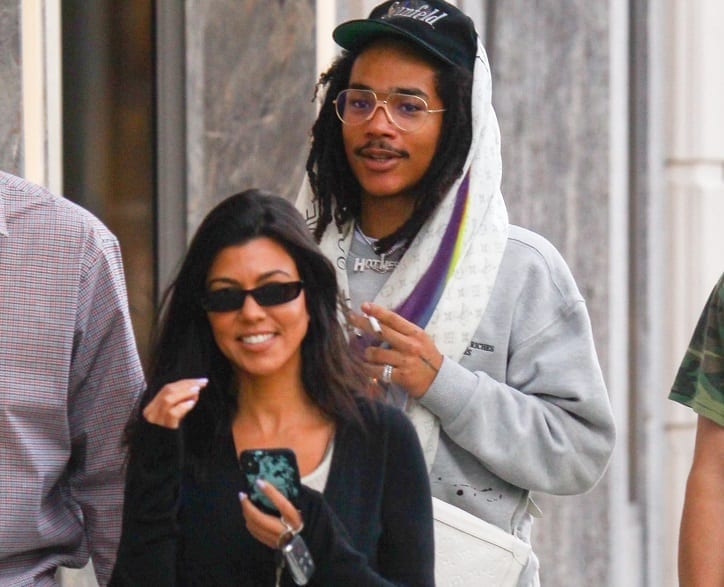 They weren't public or forthcoming about their relationship, and at times Sabbat said they were nothing more than just friends. The two were spotted in clubs in LA and Chicago dancing away, but Sabbat continued to insist they weren't dating.
Kylie and Travis
These two got together soon after Kylie's romance with Tyga ended. The two were seen holding hands in Coachella in 2017. Within months of them hooking up, rumors of Kylie being pregnant began hitting the airwaves. Although the two never commented about a baby on the way, the fact that Kylie was AWOL for months on end seemed to confirm the suspicions. In February 2018, Stormi was born, and we can all breathe a sigh of relief.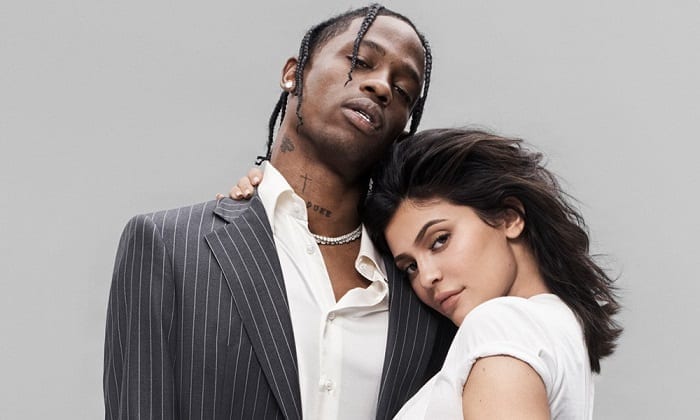 The couple seemed stronger than ever, and with an engagement ring on Kylie's finger, it was just a matter of time before the couple wed, or not. In late 2019 the couple stated they were taking some time apart but weren't splitting. In early 2020 the couple were back on and spending time together during the lockdown while working on their relationship.
Kris and Robert Kardashian
This list wouldn't be complete if we didn't include the couple that started the phenomenon that brought this family to the forefront. Kris and Robert were married in 1978, and they were soon blessed with Kourtney, Kim, Khloe, and Rob. Kris admits her one big regret in life was cheating on Robert, which led to their divorce. The couple split in 1991, and we know that Kris then married Bruce Jenner.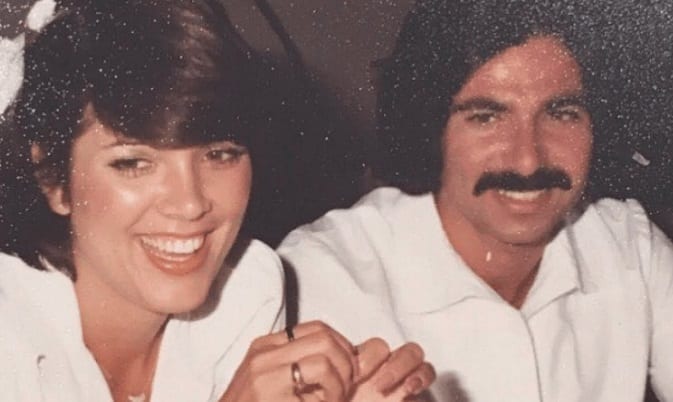 Robert sadly died of cancer in 2003. His loving memory lives on with his children, and he's often mentioned and remembered on the reality show and its spin-offs. One can't help but wonder how Robert would feel about how his kids turned out and what impact he had on them.
Rob and Blac Chyna
How exactly these two hooked up is anyone's guess. Let's try to figure it out. Chyna is the ex of Kylie's ex Tyga and was friends with the Kardashians on and off, so maybe that's how she got in with Rob. These two got together in early 2016, and only three months after dating already announced their engagement. They share a child, Dream, who was born in November 2016.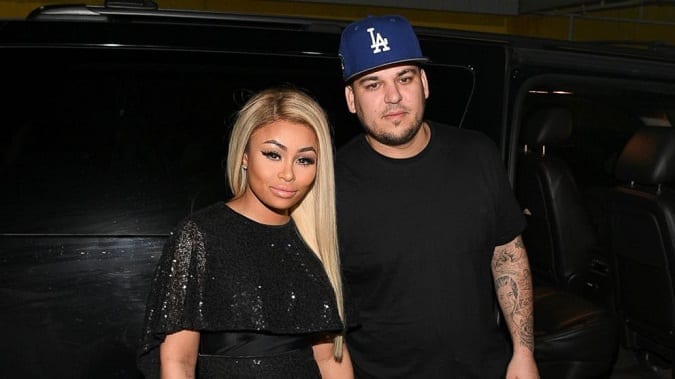 The couple had a rocky relationship from the start, and it was sadly shared in the media and on social media. Needless to say, the duo didn't get married, and an ugly custody battle between the two ensued. The two have thrown accusations around from cheating to lousy parenting, and every ugly word was made public for the world to watch. The two are working together to co-parent their daughter and seem to be making progress.
Kylie and Jaden Smith
These two got together for a brief romance in 2013 when Kylie was 16, and Jaden was 15. It was Jaden who introduced Jordyn Woods to Kylie, and the two became BFFs. Jaden, for those who aren't familiar, is an aspiring actor as well as the son of actors Will Smith and Jada Pinket-Smith.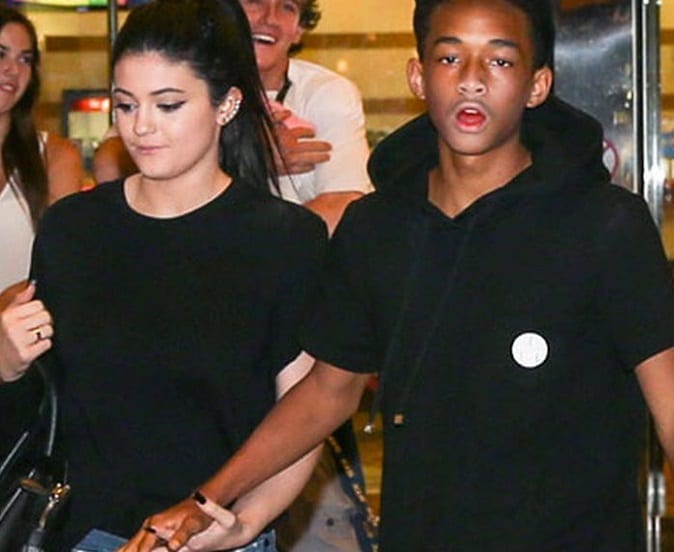 While the two dated for only a short time in their teens, they are still friends and remain in touch. Rumors have been swirling around Jaden and Kylie recently, and the two were in attendance at Justin Bieber's wedding to Haley Baldwin. Reports have been circulating that a rekindling between these two might be the reason Travis and Kylie aren't officially back on, but that's unconfirmed.
Rob and Rihanna
Still licking his wounds after his public breakup with singer Rita Ora, Rob decided it was time to move on. And, move on, he did, he began seeing Riri in 2012. They were seen go-karting together and then attended a nightclub where they danced the night away.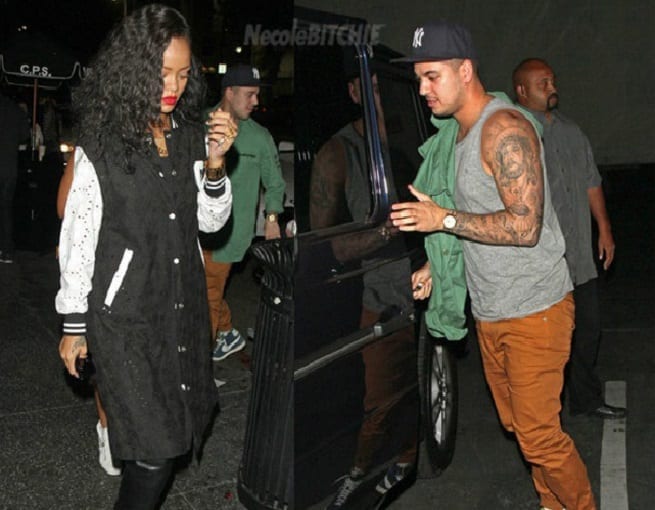 The two were only together for a few dates, and the romance quickly ended. After Rob and Rihanna when their separate ways, she returned to the waiting arms of Chris Brown, who was convicted of hitting the singer, resulting in a community service sentence.  
Kendall and A$ap Rocky
This unlikely duo has been keeping us guessing since 2016. Their relationship was confirmed when the two were snapped in multiple pictures at the Met Gala in 2017. The two tried to keep their feelings for each other to themselves, but the intimate embraces caught at the Gala pretty much told the world they were an item.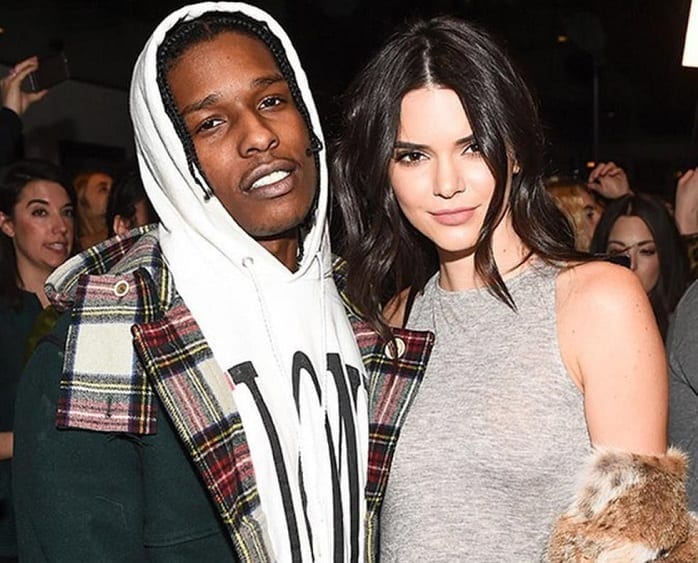 The supermodel and the rapper were serious from 2017 through 2018, but their work schedules ended up being the catalyst, and the duo split. The two rekindled their romance in 2019 when they both were appearing in a Calvin Klein ad. As of this writing, the couple is no longer together.  
Kris and Caitlyn Jenner
Kris and Caitlyn were married from 1991-2015, and that was when he was still known as Bruce. When these two got together, both were divorced and had kids from previous marriages. Kris and Bruce welcomed Kendall and Kylie to their large brood. When KUWTK premiered, we were given an inside look at their workings of this couple, and we got to witness their fights and makeup sessions, which were reality television gold.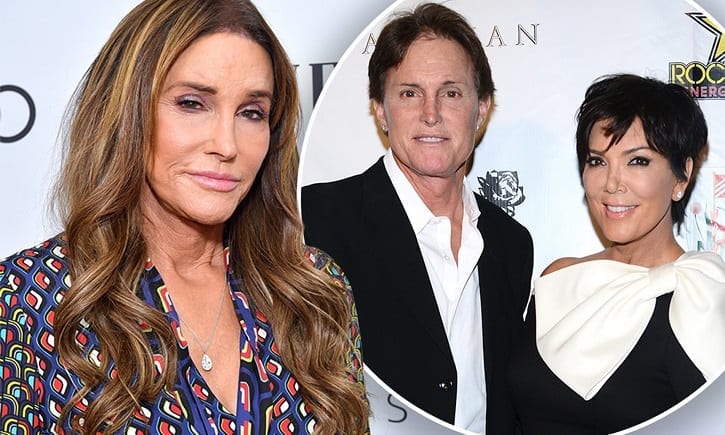 Caitlyn, who struggled with her sexual identity her whole life, finally decided to live her best life and transitioned from male to female in 2015, after she and Kris parted ways. The emotional journey was documented on the show, and ratings skyrocketed. The two tried to part amicably, but we were witnesses to the drama that ensued. The two aren't on speaking terms.
Kylie and Drake
While neither confirmed it, it was rumored that in 2018, Kylie and Drake hooked up for a short time. Sources close to the singer claim he always had feelings for Kylie, and they wouldn't be surprised if more than a friendship developed between the two.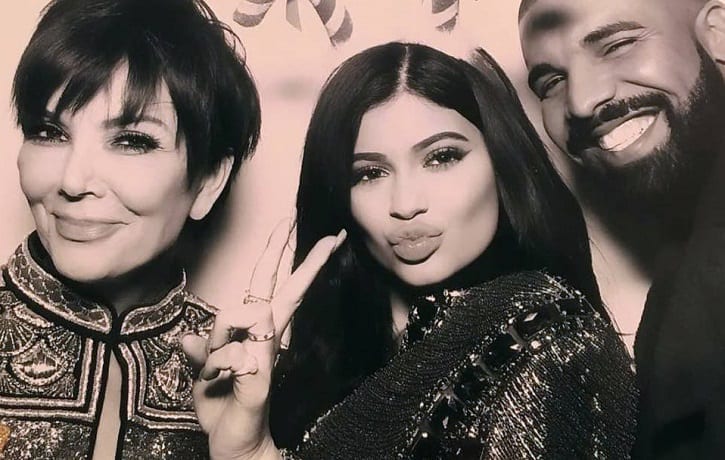 Kylie was suspected of coming together with Drake after her split with baby daddy Travis Scott. Kylie's followers on Instagram say the lip-kit mogul has left cryptic hints and messages alluding to her and Drake being more than just friends. With such scientific data, we can't argue with the facts.
Kendall and Anwar Hadid
Considering Anwar is the brother of two of the hottest models in the world, it's not shocking that he had a romance with supermodel Kendall. Anwar, brother to Bella and Gigi, who are also BFFs with Kylie, was caught smooching with Kendall at a fashion awards show in 2018. Kendall had just split from NBA player Ben Simmons when she found herself with Anwar, who was just at the right place at the right time.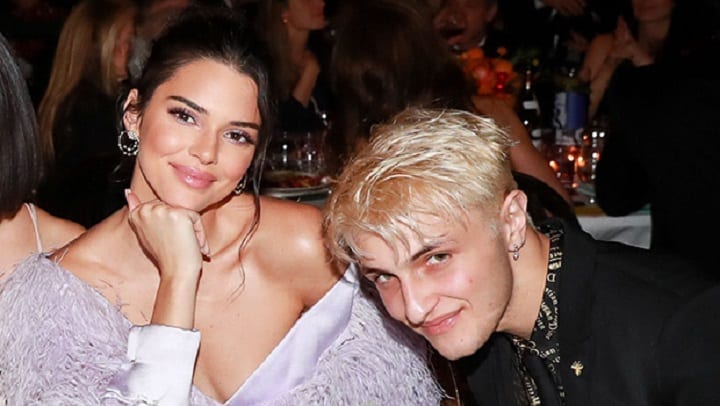 Anwar, a model as well, spent the summer with Kendall and though neither confirmed or denied the romance, it was short-lived and both have since moved on. We figured they both moved on because shortly after dating Anwar, Kendall was seen at Simmons' basketball game where she cheered her ex-boyfriend throughout his time on the court.