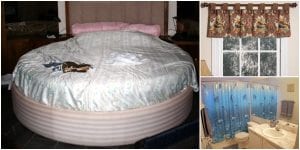 40 +Items That Should Be Binned From Home Decor
By Nikita D
---
Trends change all the time, and it is sometimes impossible to keep up with all the new home trends and the latest looks. However, the really old decorative items should, at some point, be discarded. Even if the household item is still on point, and vaguely trendy, it should be discarded once it has deteriorated beyond repair. But, there are some parents who cannot be persuaded to discard anything, which might hold some memories and sentimental value to them. Some pieces in our household have been around longer than we have! And those household items certainly belong in the landfill or the bin and nowhere else. Below are some such items that truly do not belong in any home and should be given away.
Leather Sofas
Leather sofas have had some glorious prime days and been around for many years, but are now neither fashionable nor functional. Faux and real leather couches and sofas were popular into the'90s, but now it's time for them to go. Tell your momma too!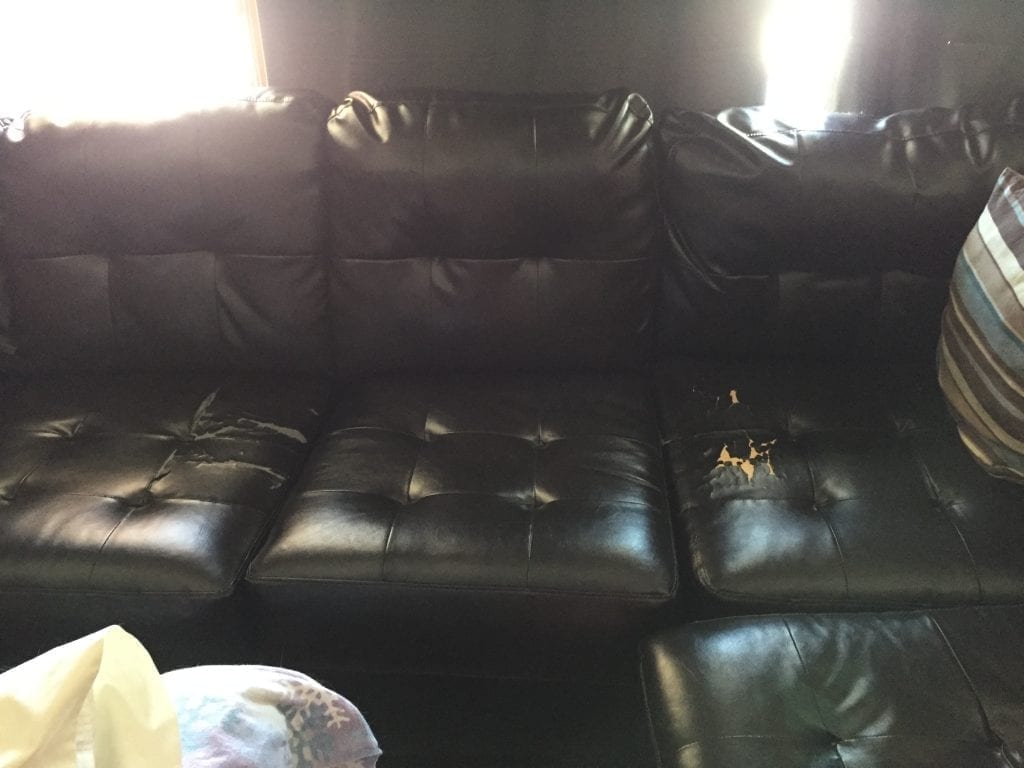 Not only do these leather seats look gaudy, but they are not the most comfortable to sit on in either hot or freezing weather. Plus, they are usually huge and bulky, and not fitted to modern living. Many other newer designs offer a better cozy and comfort factor.
Sofa Dining Seats
Remember those chunky sofa sets which were all the rage in years gone by? These dining sets were huge and occupied so much space in the kitchen. Instead of making dining easier, it was just way too cramped with these huge kitchen soft corners.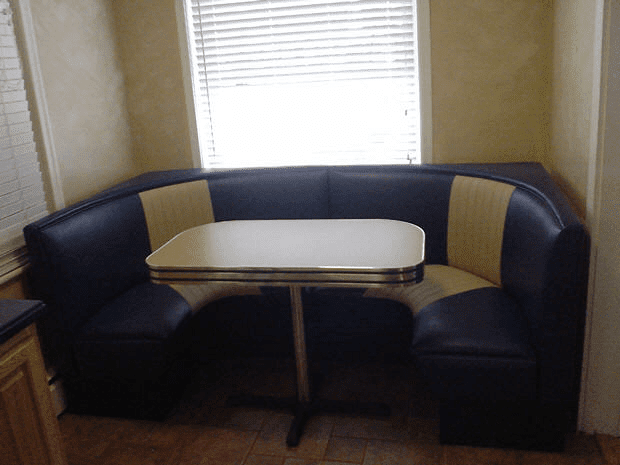 Nowadays, there are simple and elegant designs that really uplift the entire kitchen. Not only do these dining chairs occupy less space, but they are way more functional too. These old kitchen ugly sets belong in the landfill and nowhere else.
Artificial Fireplace
There was a trend in the last few decades of having an artificial fireplace, which was great during those times. But, certainly not today. Everything needs to be functional and sleek, yet elegant in the modern home. And an artificial fireplace has no place in the new home.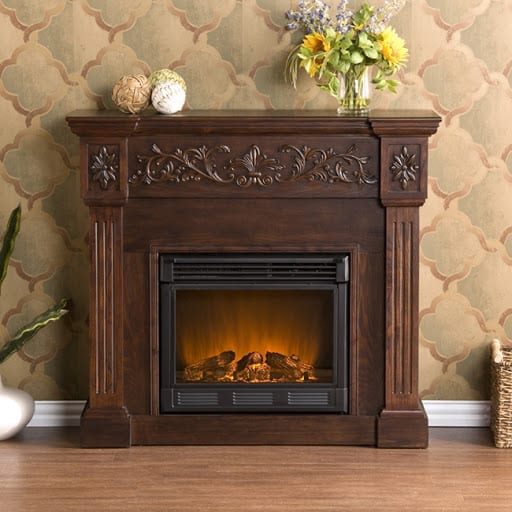 Do not feel bad for demolishing this ugly, fake fireplace, and updating the heating of your home. There are many modern options which will help to keep you warm during winters and look good in your living room as well. 
Plastic Bathroom Accessories
There were days when plastic bathroom accessories were in every other home. The plastic matching mirrors, soap bar holders, clothing hanger, and matching toilet paper holder as well – it all looked well and good for then. But, now times have changed and so have the designs.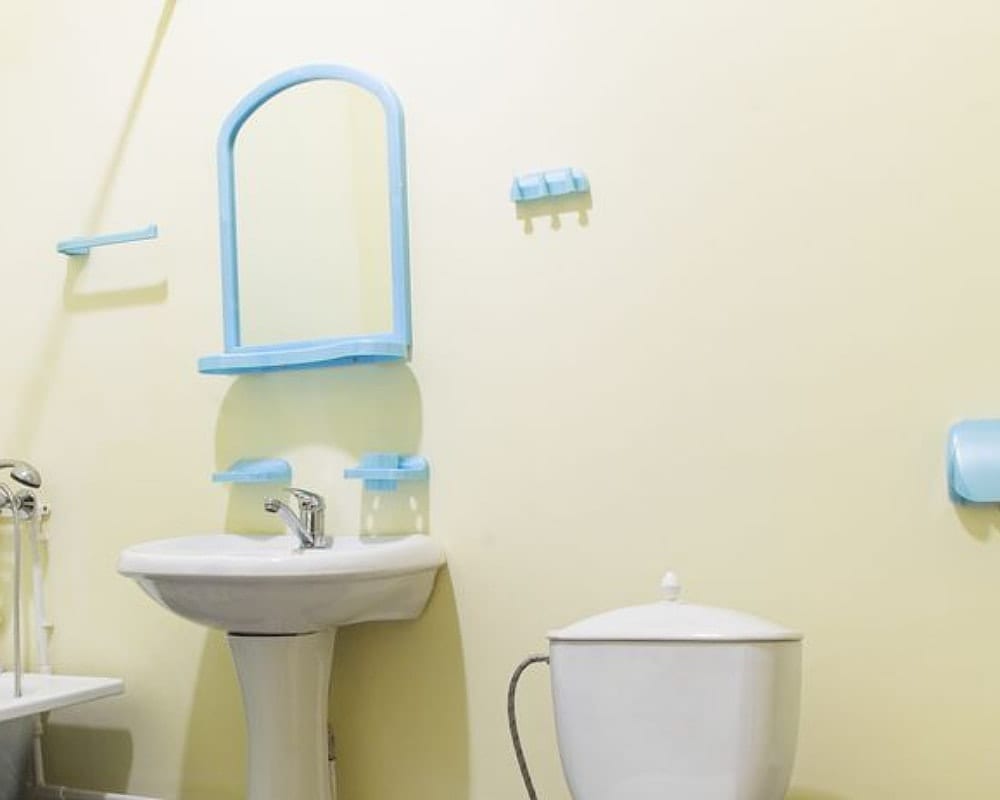 These days, it is all about cement and stainless steel finishes. If you still have plastic accessories in your bathroom, get rid of them! They belong in the trash. Give your bathroom a new and updated look with the many new options that are now available on the market.
Chandelier Fan
A chandelier truly adds class to any room. Not only does it brighten up the room, but it also adds a certain level of sophistication. There was a trend a while back where a fancy light fixture was attached to a ceiling fan.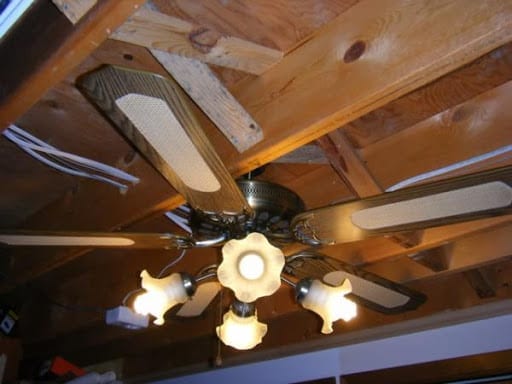 Though it was all in vogue back then, it is not now. Avoid these types of old fixtures and opt for a more classic chandelier that looks amazing. The chandeliers now come in a variety of styles and brighten up the room.
Outdated Alarm Clocks
Remember the alarm clocks which we used to set before bedtime and they would wake us up in the morning? That Trrrringg of the metal was enough to wake anybody! However, these days, no one really uses them anymore.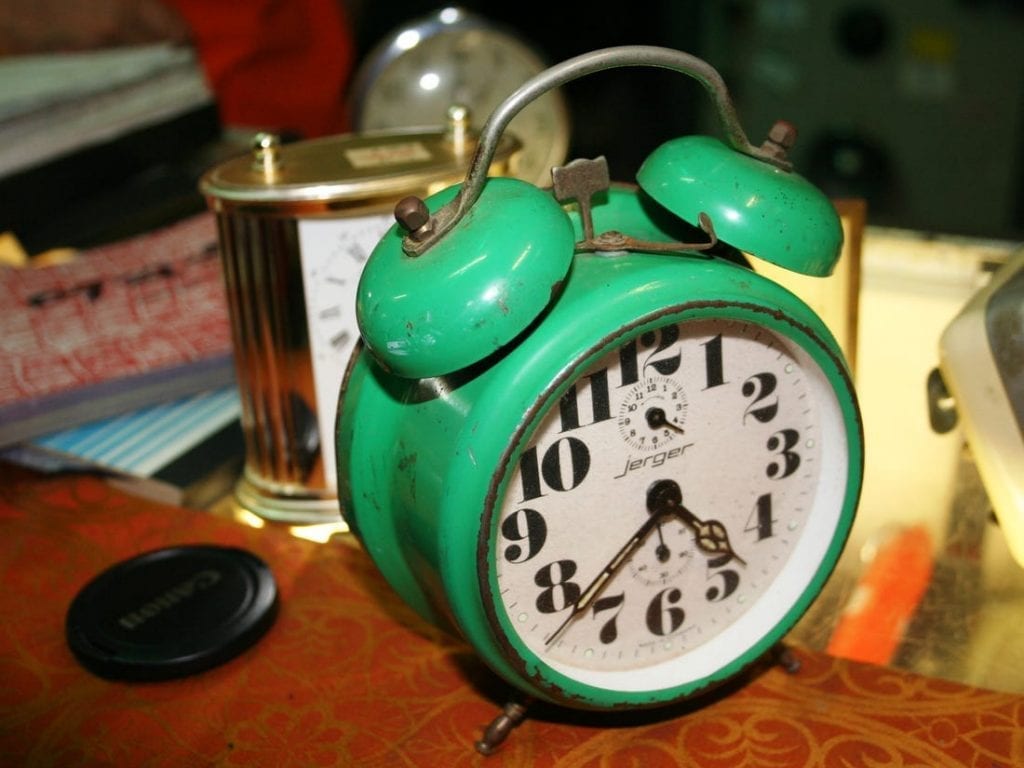 This is the age of smartphones and smartwatches; no one really uses the old-fashioned clocks anymore. And you should not feel bad discarding this tool. These days a smartwatch can even tell you by itself when it's time to wake up.
Random Plastic Bin
In most homes we used to use any random plastic container or bucket as a trash can. However, those not only look ugly but are not functional either. Nowadays, there are many modern options which look better and can even be hidden away out of sight.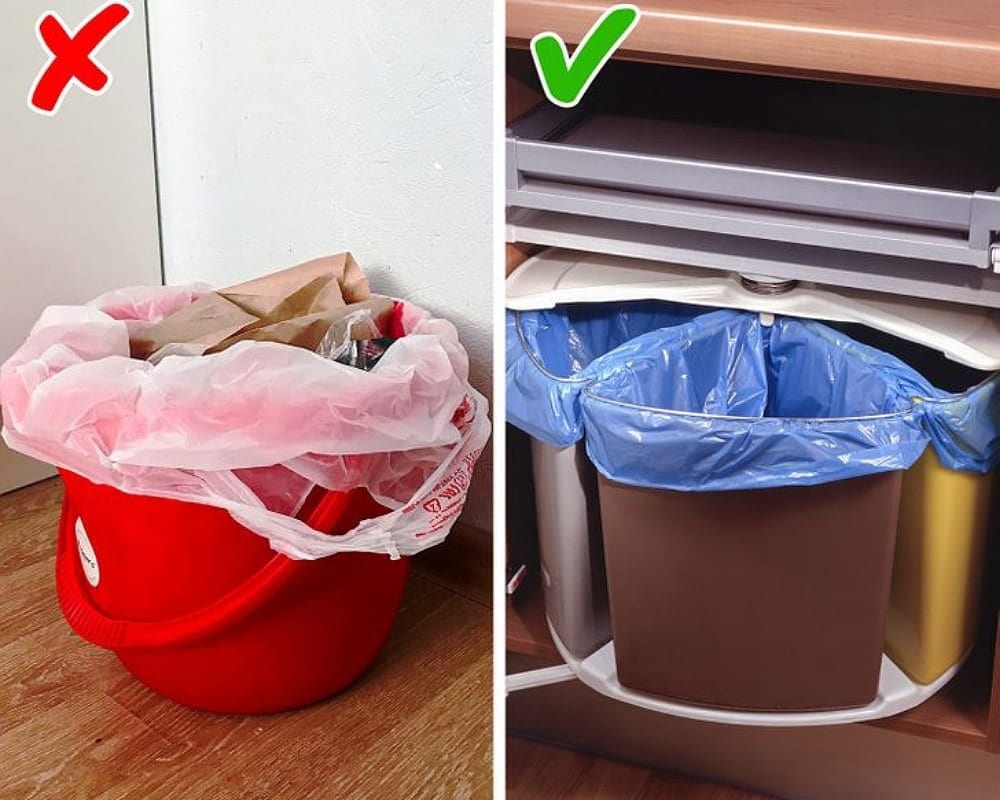 Those bright and often ugly plastic bins have had their day, and in our humble opinion, they belong in the landfill, and you should not feel guilty about replacing these waste bins. So, feel free to trash the trash can.
Bulky Stereo Systems
As living space gets smaller every decade, so do the home appliances. Now, it is all about functionality and style. The old-school stereo systems were fantastic and gave quality sound, yes, but they are not meant for modern households.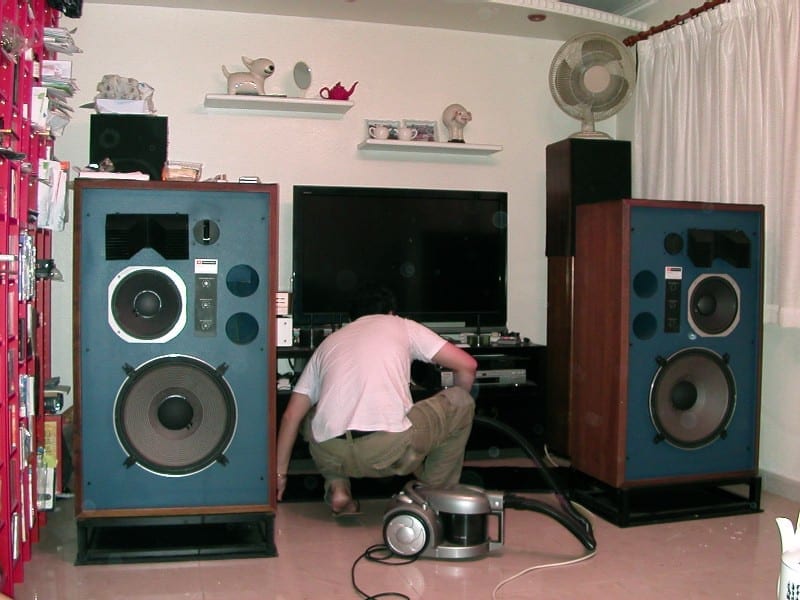 These days, the speakers are way smaller in size and provide the same type of surround sound quality. So, if you still have those old speakers, it is time to ditch them, and update your surround sound. This will also make your living room look bigger then it really is.
Landlines
Landlines used to be an integral part of the household. That long wire we used to stretch into the next room to be able to talk in private, and many other memories. However, no one really uses these phones anymore.
And if you still have one of these gathering dust in your home, maybe it's time to let it go and clear up some space in your house and your life. Most people only use their mobile phones now, and we are sure, so do you.
Ferns
People used to love bringing nature back into their homes, which is why ferns were all the vogue. But now, there are so many modern house plants and succulents that can still bring the outdoors into your home, but with a modern twist.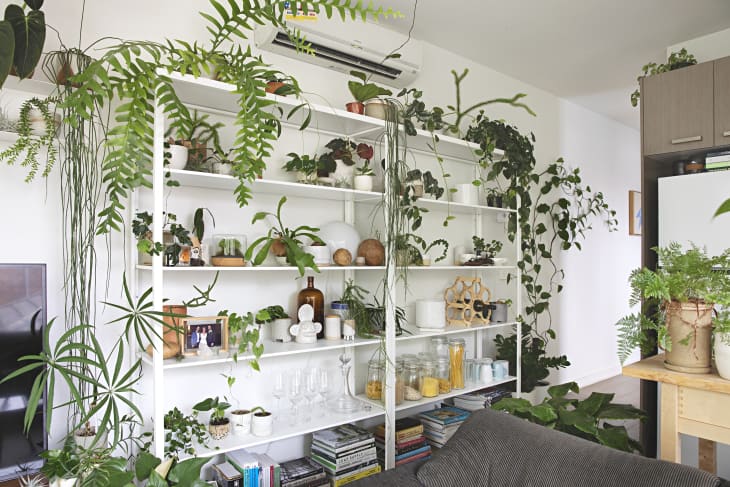 Though it can look beautiful, it is best to enjoy the garden where it belongs – outside. This approach to home design is no longer in style. If you still have ferns on every free available surface, we suggest you return them to your garden.
Mason Jars
Mason jars look great, but, they are so very 90's. During that time, everyone used to store everything in these glass mason jars. From candles, food items to just household items – everyone had a display of mason jars.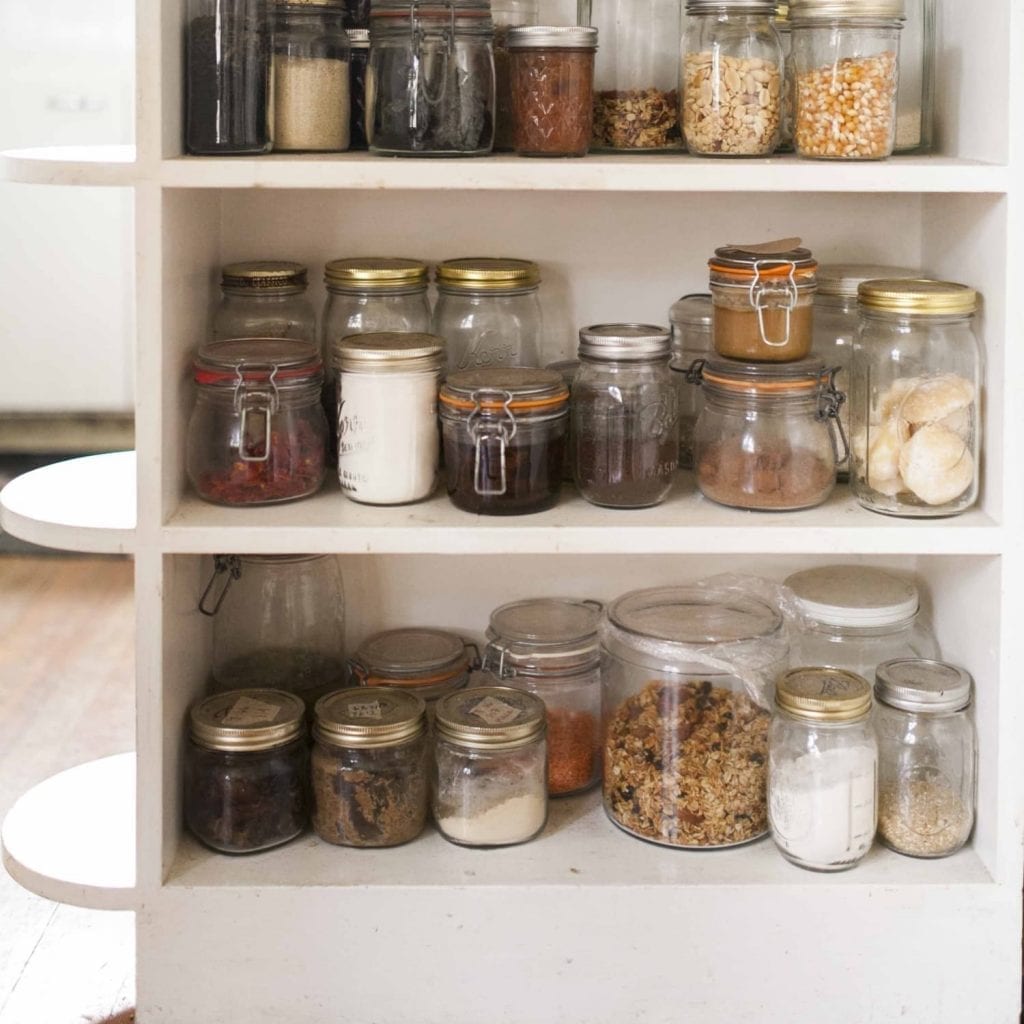 However, these days, there are many, many more storage options that you can use to store stuff around the house. The new methods of storage are not only fancier, but they serve the purpose of storing too. So, ditch those jars, pronto.
Flowers With Big Stalks
Common during the '80s and '90s, over the top, tall flower arrangements of blooms with big stalks were seen everywhere. These days, flower shops sell way more presentable bouquets. The modern bouquets are smaller and rounder, having way more flowers, and look amazing. So, please put those stalky flowers in the landfill.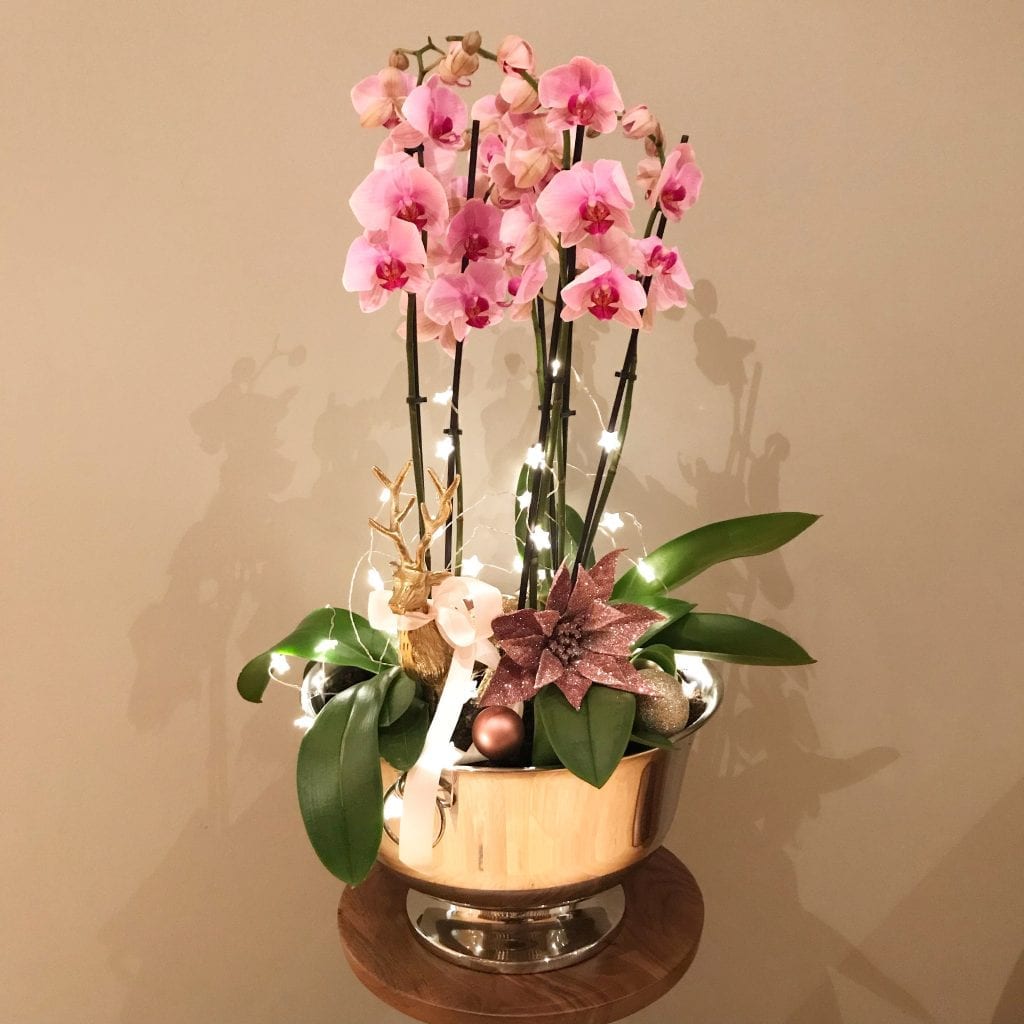 And if you are still in the habit of buying these long, stalky flowers- you should try something different. Invest in buying round big arrangements which not only smell amazing but add a really nice touch to any corner of your home.
Bean Bags
A bean bag is a type of seat that has beans filled in it and is round in shape. It is comfortable to sit on and can be used instead of a chair. However, bean bags do not fit in with most modern decor schemes anymore.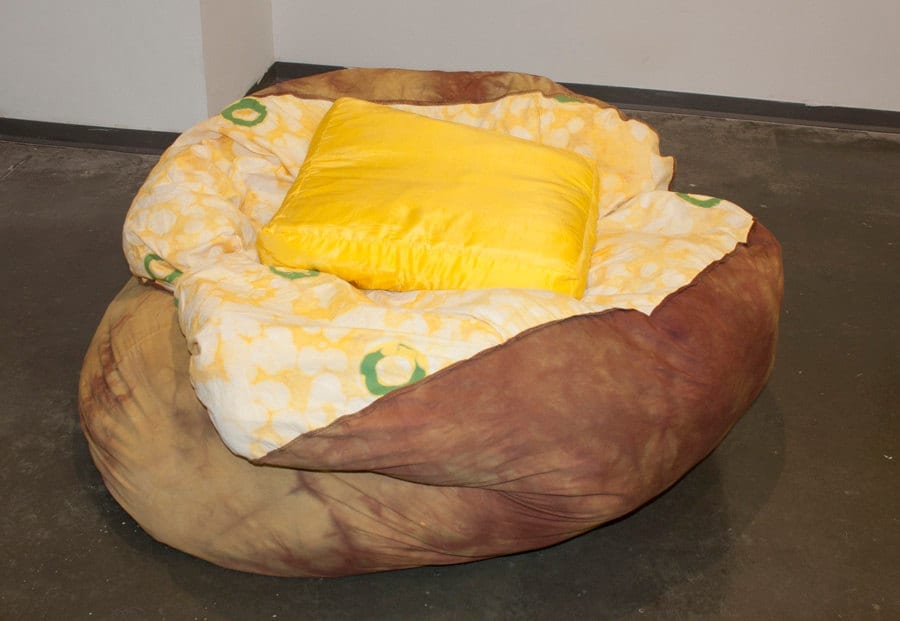 If you still own a bean bag, then you should consider updating to something more now. There are many new chairs and styles which you can use these days instead of bulky bean bags. Plus, chairs available today are way more inviting as well.
Lacy Tablecloth
The era of a table cloth has long passed, much less a lacy type. It used to be stylish decades ago, but not anymore. If you still own and use this kind of tablecloth, then think about trashing it. It makes your house look outdated.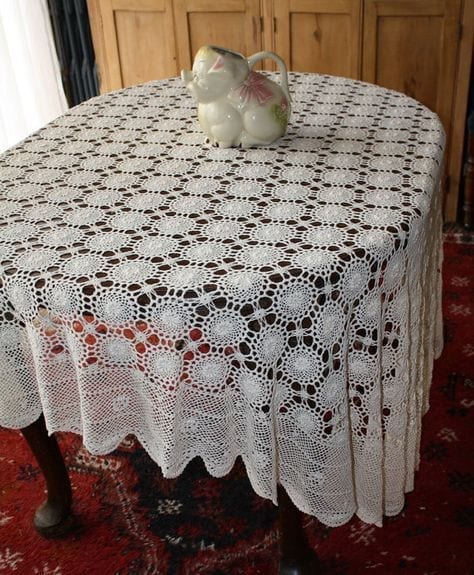 Plus, it also takes away from the beauty of the actual table. A lacy table cloth might just be making your home feel a little too yester-year than you realize. If you want to use a table cloth, choose a plain one which will look more sophisticated.
Fake Fruits
Along with lacy tablecloths, people also used to keep synthetic plastic fruits on the table as decoration! Even the idea seems really appalling now, but it used to be the rage. This fashion trend is clearly one that needs to be updated, as people try to live more genuine, earth-conscious natural lives.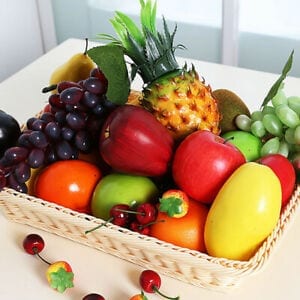 These synthetic fruits add no value and are inedible. Frankly, they just look like they should be trashed. So, ditch these synthetic fruits and put real fruit or veggies in the bowl. Not only will they look fantastic, but they can also serve as a snack to anyone walking past.
Beds With Platform
For some strange reason, beds with a platform were all the rage in the '70s. Why did this strange bed design ever come into being? We do not know. It makes absolutely no sense and has no real use either.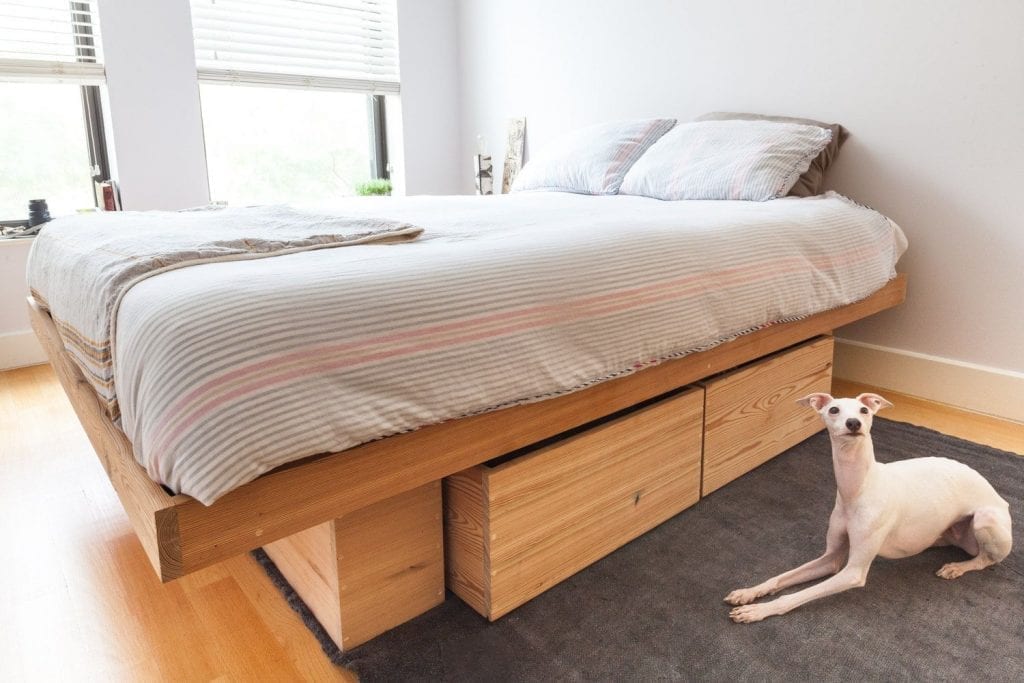 Why would you ever want to feel like you are performing at a stage while lying in your bed? It is for this reason that beds with a platform need to go away. There are many designs of a bed these days which can make your bedroom look amazing.
Window Valances
Do you remember how the windows used to have window valances? As kids, we never really knew its use, and now as adults, we still don't get it! These short pieces of cloth are used on the upper part of the window only, offering no privacy or full coverage.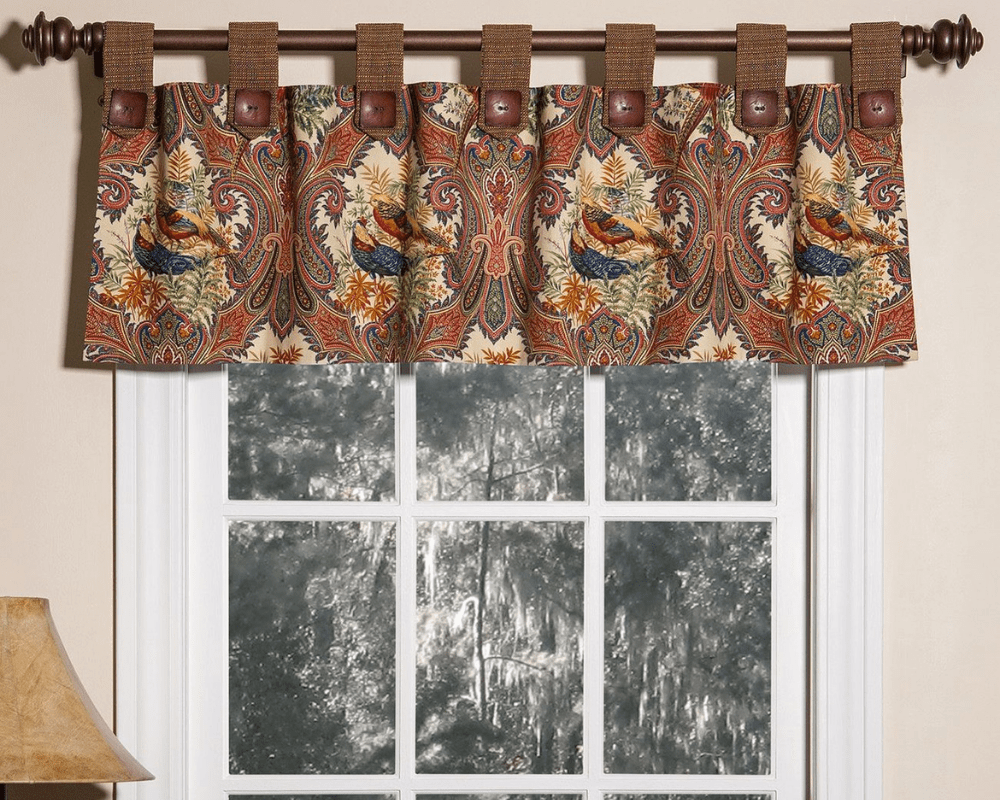 These window valances are totally outdated now. Not only are they useless, but they just look very old-fashioned. Perhaps trash these old valances and buy long curtains which look modern and elegant. Plus, it will stop your neighbors from being able to still peek inside…
Mirror Fluorescent Lights
Public spaces like malls have washrooms with bright fluorescent lights, which helps to keep the area well-lit. But, there is no need to replicate the same in our houses too. While it's great to keep the bathroom well-lit, these lights are too bright and, in most cases, very unforgiving.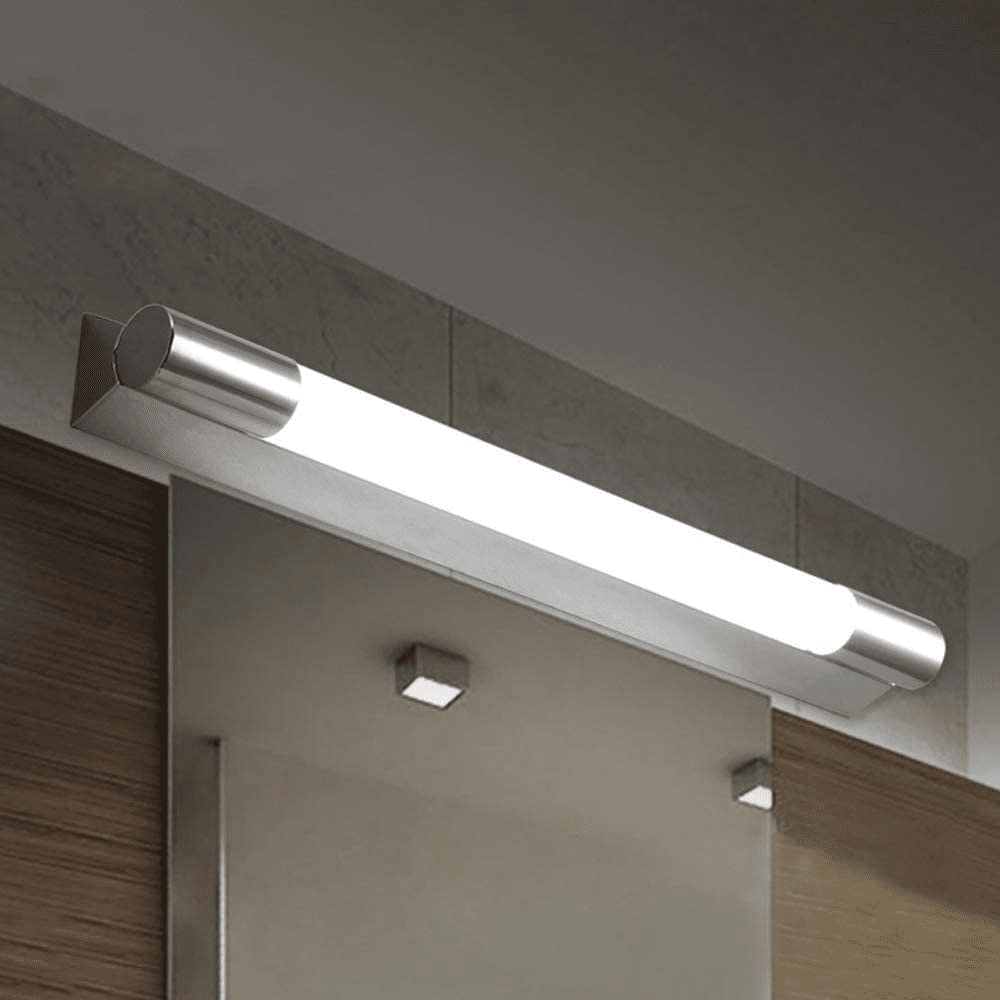 These days bathrooms have warm, amber lights in rooms, which helps to give the bathrooms a soft, warm hue that is also softer on the eyes. If you still have these bright lights, it's time to get rid of them.
Mirrors On The Ceiling
There was a time when mirrors on the ceiling were all the rage. And many interior designers and even celebrities used to put mirrors on the ceiling for aesthetic purposes. But, this trend has become tired, and needs to be put to a stop.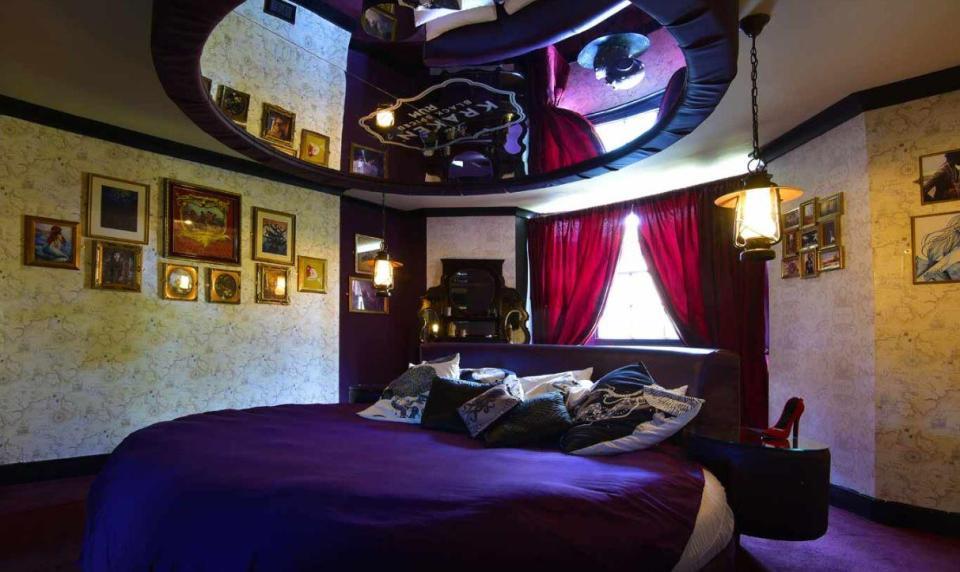 These mirrors on the ceiling have seen their hay day, and now this design needs to go. Keep up with the new world-class interior decorations and update your bedroom. Don't feel guilty about putting these mirrors in the landfill, or repurposing them to other areas of your home.
Tiffany Bed Lamp
A bed lamp is an absolute necessity. No one likes to turn off the lights by getting up from a cozy bed. A few decades ago, Tiffany lamps were all the rage. These lamps had a unique antique style and switch.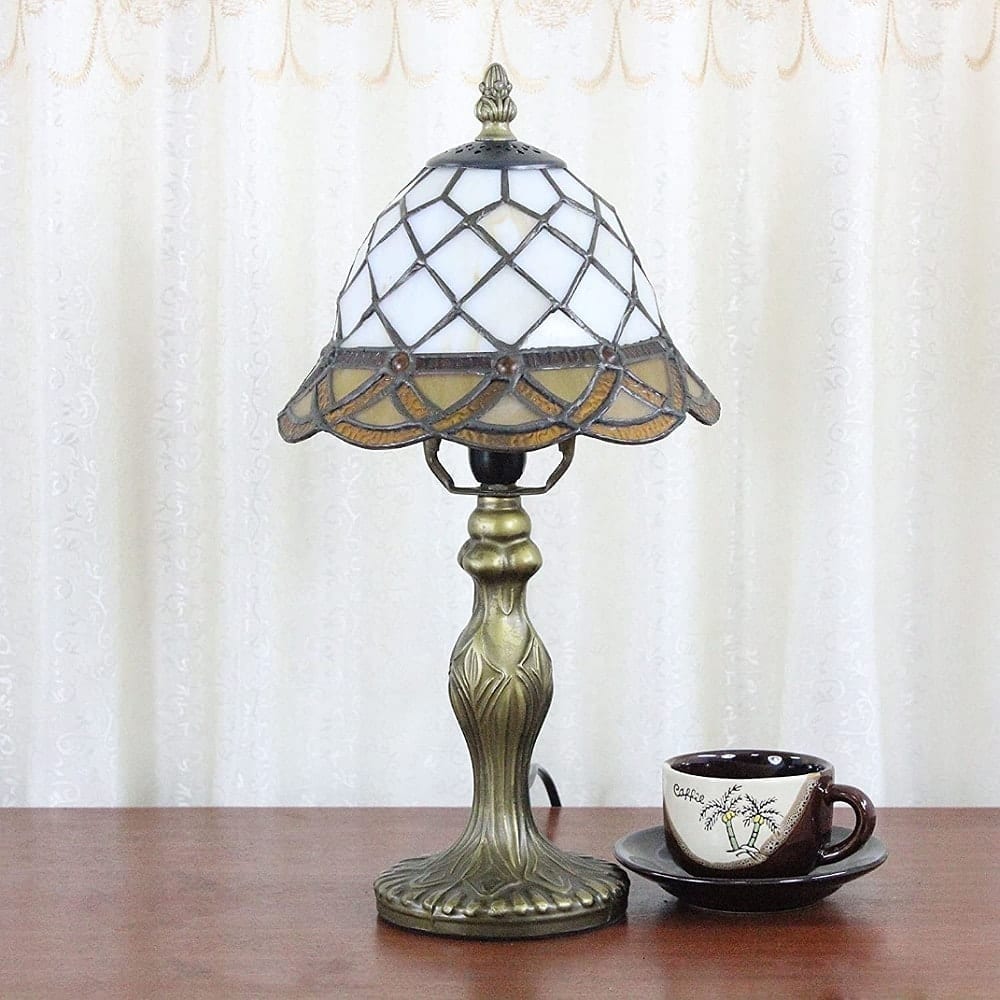 These lamps had a fair share of popularity, but now there are many new and modern designs which look really great. These modern lamps provide better brightness and complement the modern home completely. So, ditch those old, antique-type lamps and give your room a fresh updated feel.
Thomas Edison Bulbs
Thomas Edison bulbs are great when you are trying to capture a vintage look. But, that rarely happens in most homes. Ideally, you would want a home to look contemporary and modern. A lot of cafes and restaurants use these bulbs for aesthetic purposes.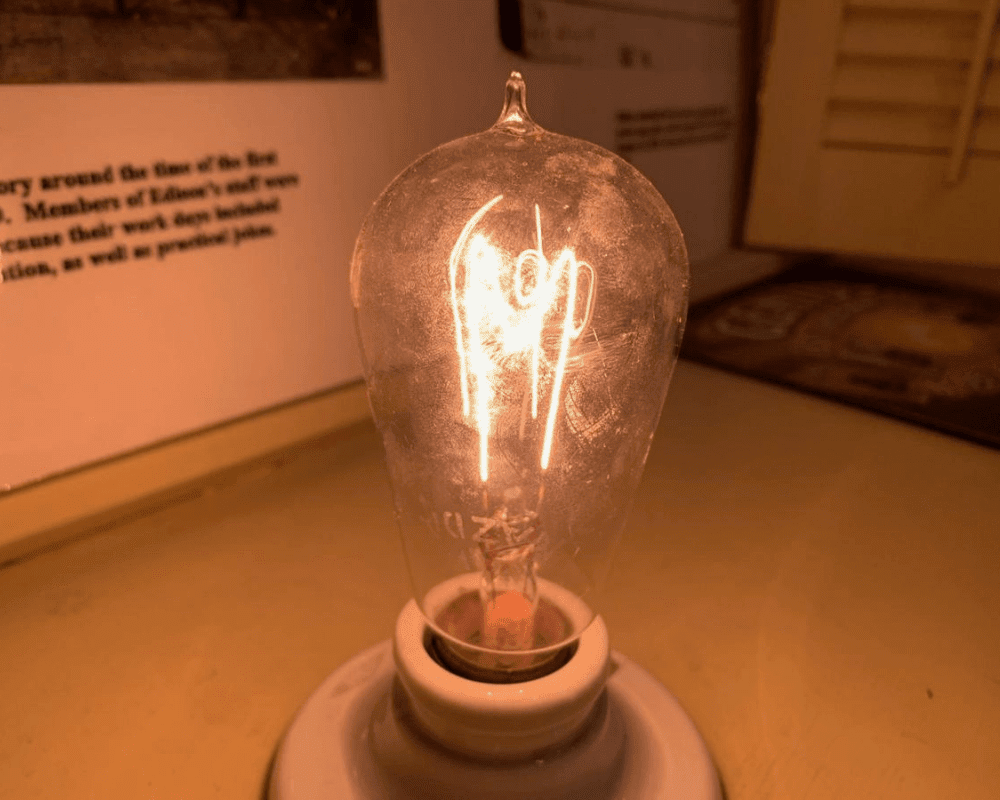 These cafes want to have a cool retro vibe, and the Thomas Edison bulbs look great in that setting. However, they do look a bit odd in most modern homes. So, please rethink your accent lighting choices in your house.
Kitchen Tile Countertops
Remember as kids when all the kitchen countertops used made of tiles? Nowadays, the trend has totally changed, and no one uses these old-school tile countertops anymore. Now, it is all about granite and marble, which look more impressive.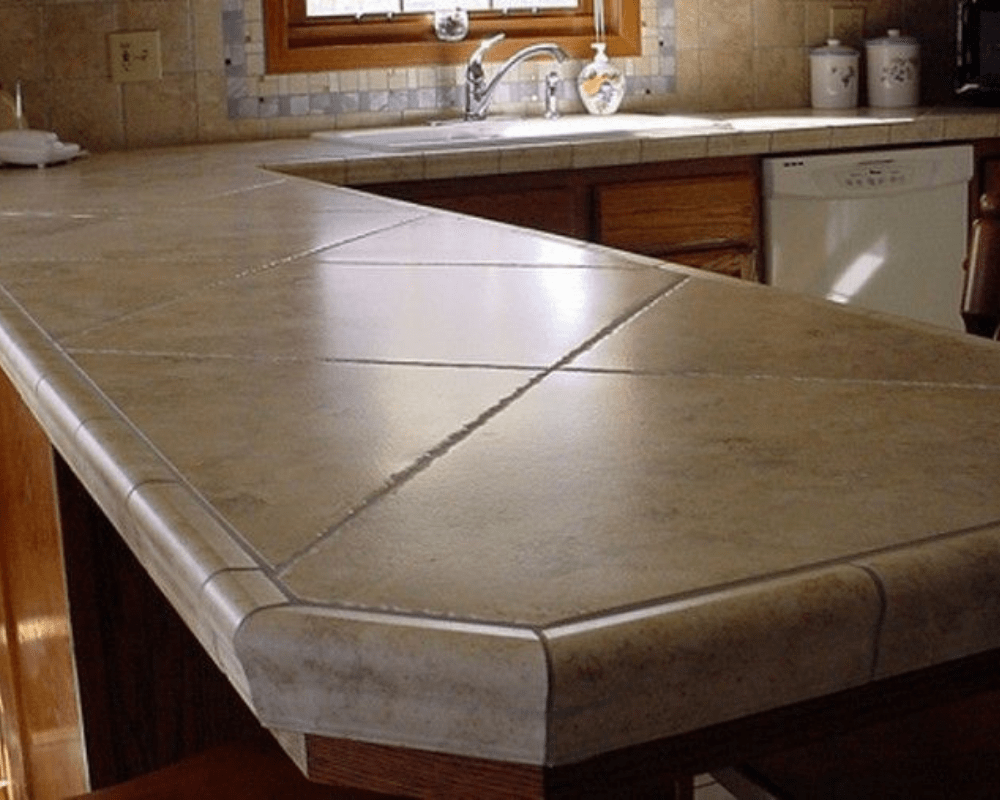 So, leave the '70s behind and dispose of these ancient-type tiles. The granite tiles are much easier to clean, and they look classier too. By replacing the tiles, you can give your entire kitchen a new look and a nice modern touch.
Shag Carpet
Shag carpets were all the rage back in the day, but sadly, these designs are no longer in style. It is easy to see why everyone fell in love with the shag carpets. They do give the room a nice cozy feel.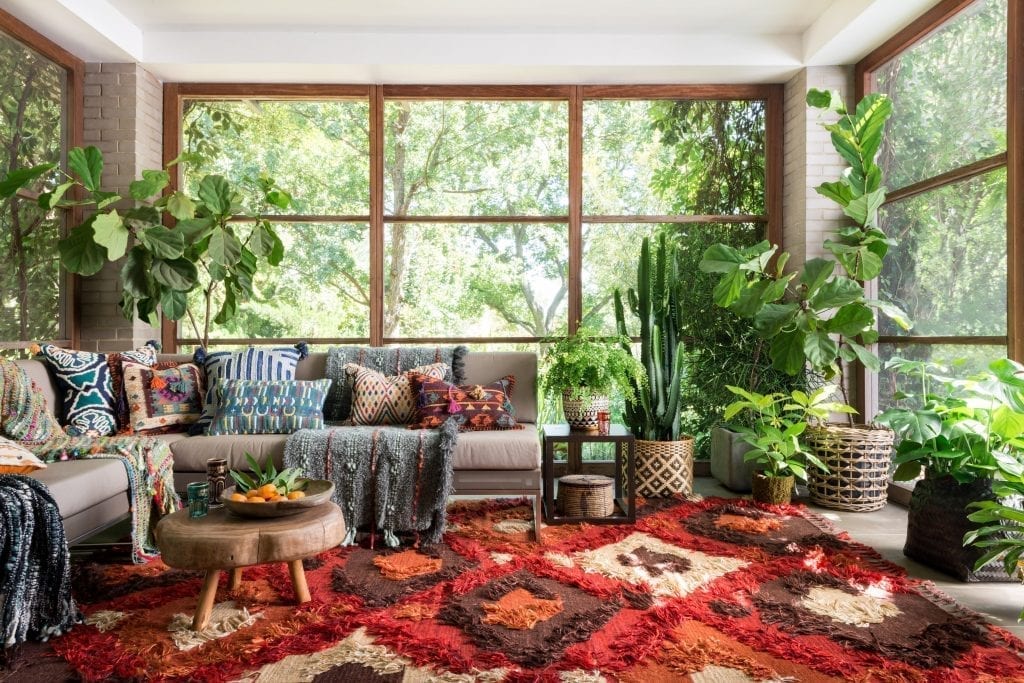 If you still own a shag carpet, it is time to let go. No one really uses them anymore, and they are plenty of new styles of rugs that you can use in your living room. Not only are they easier to clean, but they look great too.
Kitchen Sink Mat
The kitchen sink mat served a great purpose – reducing the clinking sounds of utensils and reducing paint chipping. However, that purpose is no longer necessary; now that sinks are not made of ceramic anymore-the mats have lost their purpose.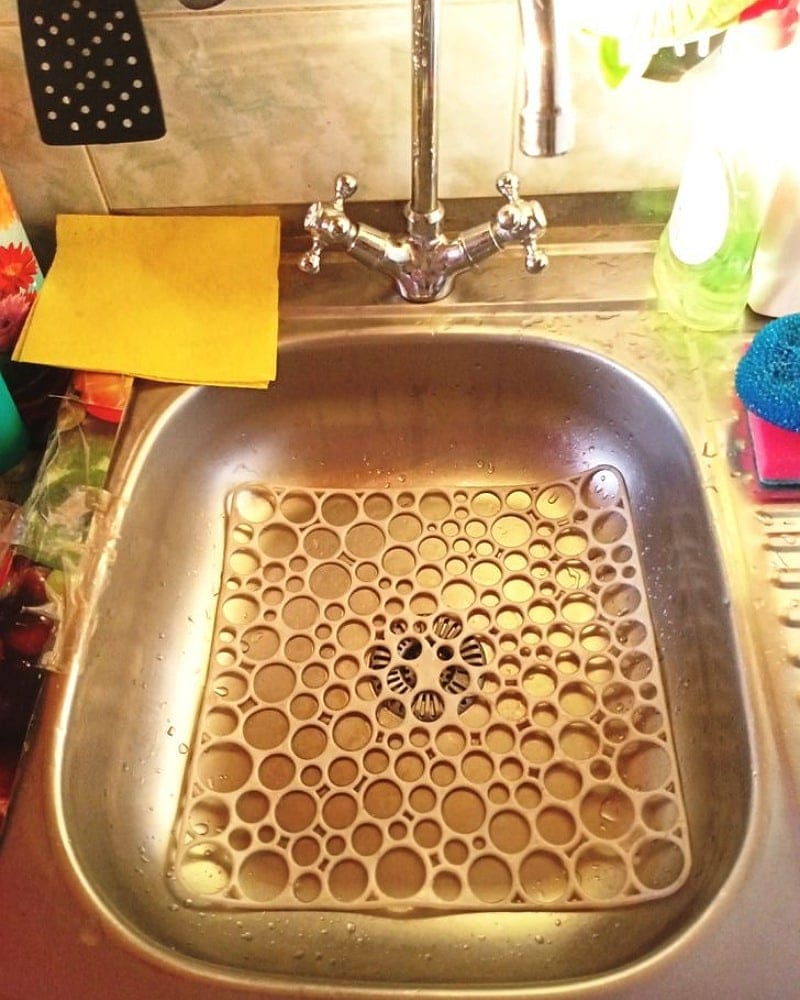 Though, these kitchen sink mats were brilliant for that time and did actually serve their purpose quite well. If you still have those zinc and ceramic sinks, then it is best to use transparent mats so that it is not visible.
Artificial Plants
Artificial plants are a complete no-no in this era. Earlier, just like fake fruits, these artificial plants were very much in fashion. They used to be there in every household, but now, no one really keeps them. Real plants are the way to go.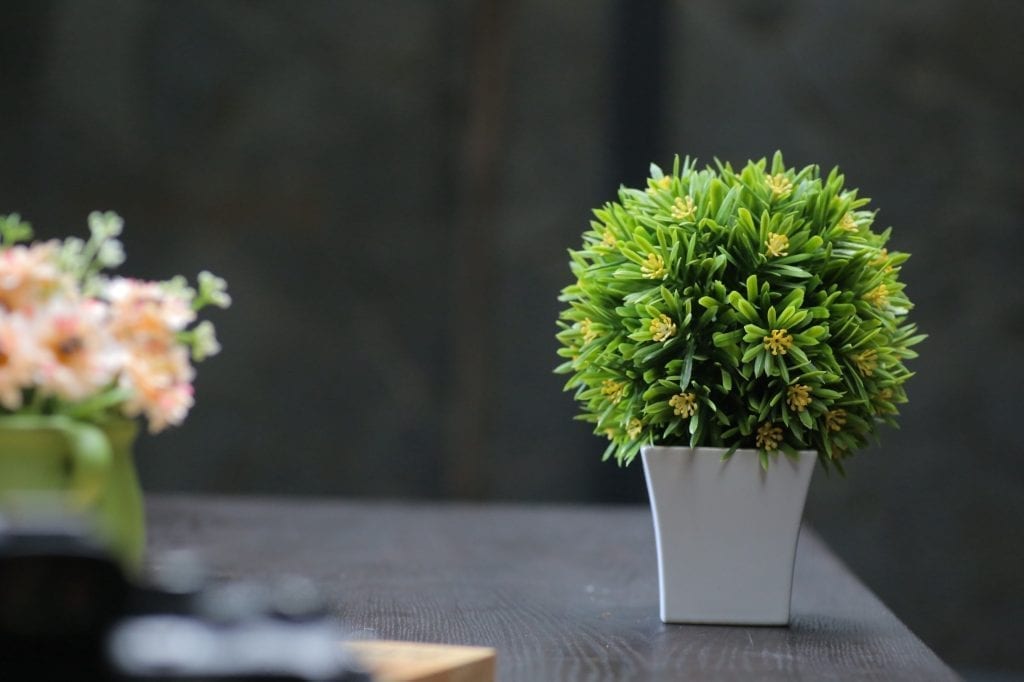 If you still have some of these artificial plants lying around just gathering dust, then gather them and put them into the bin. Do not even think twice about it. They belong there. Replace them with real potted plants which really enhance a home's vibe, not to mention that the environment will thank you.
Brass Home Accessories
Once upon a time, brass accessories in the home were really in fashion. But now, these brass accessories belong in the bin. People got too in on the trend, and many landed up overloading their homes with brass ornaments, figurines, and plates.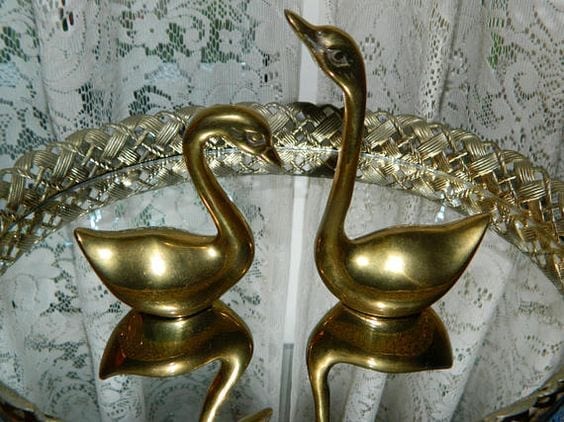 Now, the trend has changed, and the style seems to be shifting towards a more muted palette. So, do dump these crass brass colored interiors and accessories and go for a more subtle color scheme which is more on point these days
Tufted Headboards
Huge tufted headboards used to look very comfy, and everyone jumped on this. The big size of these headboards attracted many, but this look is totally out of style now. No one really uses them because of the space they occupy.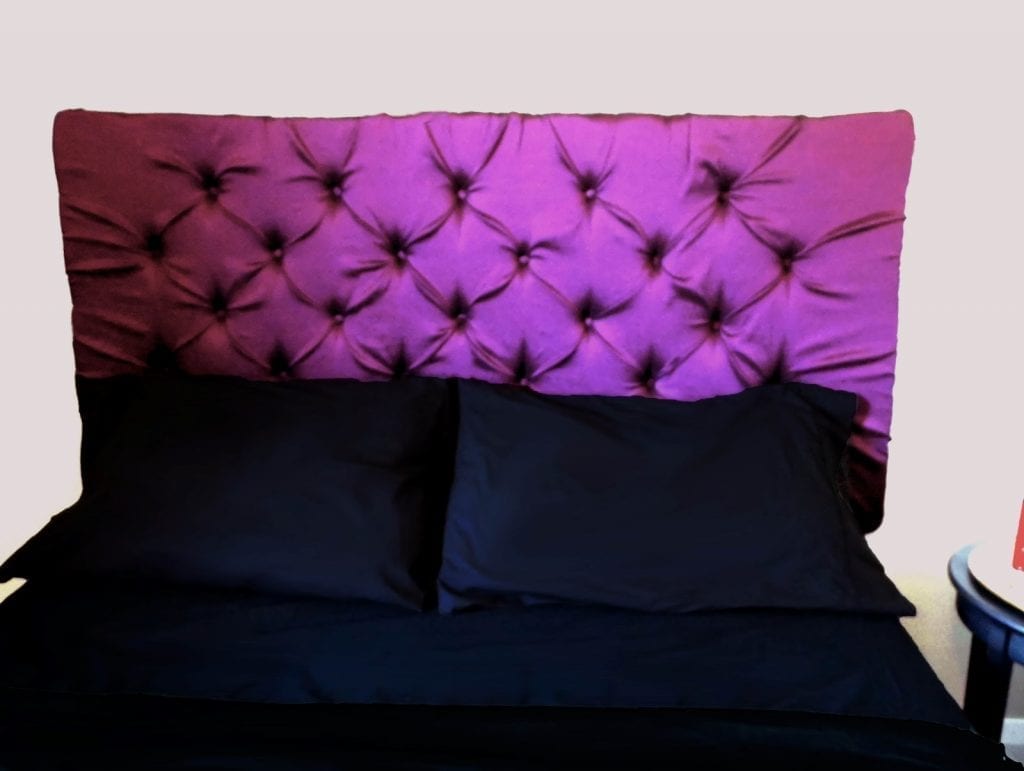 Now, these tufted headboards are replaced by sleeker headboards either made of iron or some other metal. If you still have those tufted headboards, then it is time to trash them and give your head a more updated place to rest.
Wicker Seat
The wicker seat was in vogue a few years back. It was a great seat for the outdoors or your deck since they were light enough to be moved around. It became so popular that almost every house had at least one of these chairs.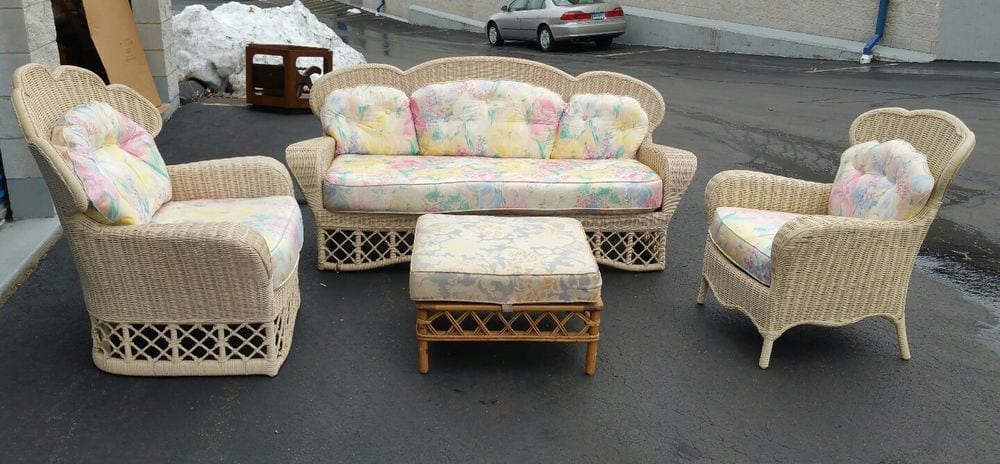 Though the wicker chairs look sturdy, they do get weak over time. They do not age very well and give a room an outdated feel, especially if the upholstery is tired. There are many new modern alternatives to wicker that will update any home and bring it into the 21 century.
Mirror Furniture
There was a time when shiny mirror furniture was considered really stylish. This type of furniture had a mirror finish all over it, and it is highly blinged out- and overly kitch. It is mostly found in bedrooms, as vanities, and matching side tables. Thats a lot for any room to handle.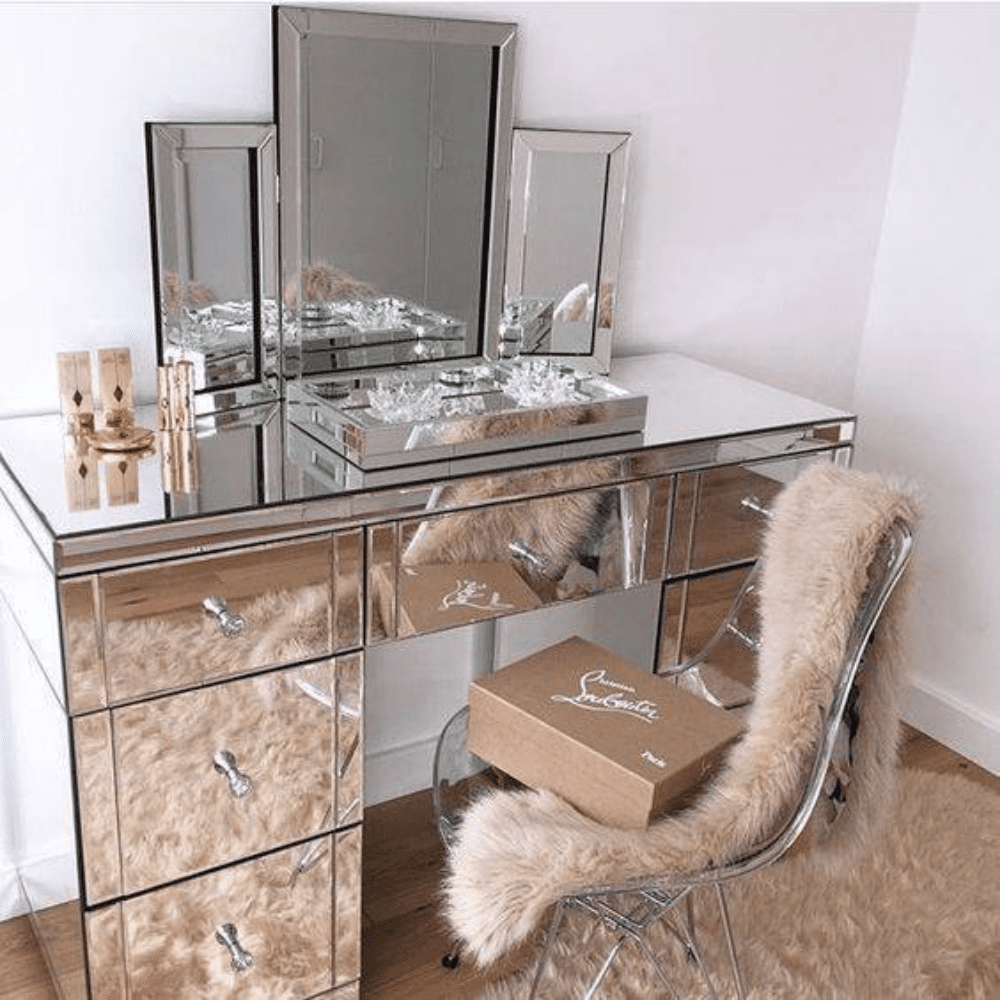 This type of furniture is now considered outdated and gives the entire room an over bright and glitzy feel. These days, the trends favor a more toned-down and relaxed look. There is an emphasis on more natural elements and color palettes; maybe it's time to kick the mirror to the curb?
Matching Seats And Pillows
There has been a long-surviving trend to use matching pillows in the living room to tone in with the rest of the furniture. Many people adopted this type of style, but now it looks passe. It was great while it was in fashion, but not anymore.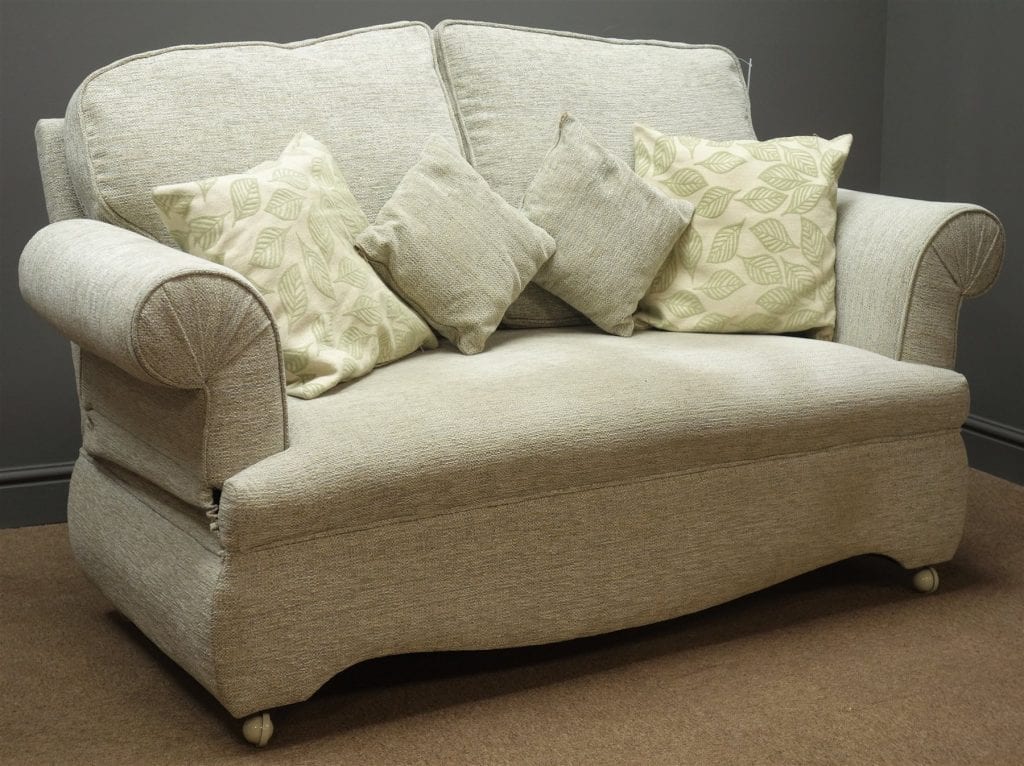 There are so many ways to switch up your decor scheme by bringing in contrasting colors and patterns. Many people find it daunting to put different textile combinations together, but looking on Pinterest and decor magazines will help you achieve this easily.
Moroccan Carpet
The Moroccan carpet has been fashionable in home decorating for many years, and many people have these carpets at home. These carpets were the center of attention in every room they were placed in. The vivid colors and intricate designs were really captivating.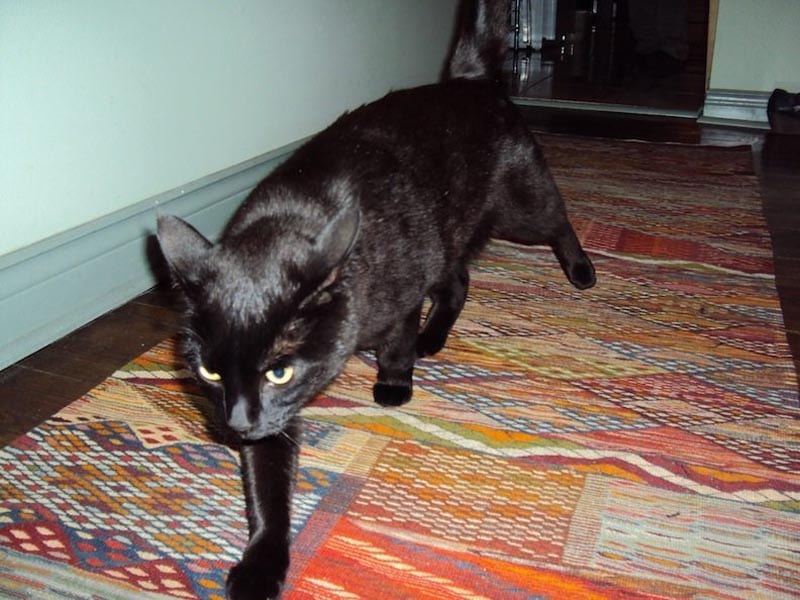 However, like everything else, this style has also started to wane. So, if you still have one or more of these Moroccan carpets at your home – it is time to trash them. They are an outdated style, and you can choose from the many new styles of carpets now days
Computer Swiveling Chair
Many offices still use chairs like this, but the old black computer chair is probably one of the ugliest chairs and needs to go. It does not look great, and over time the computer chair becomes really uncomfortable to sit on.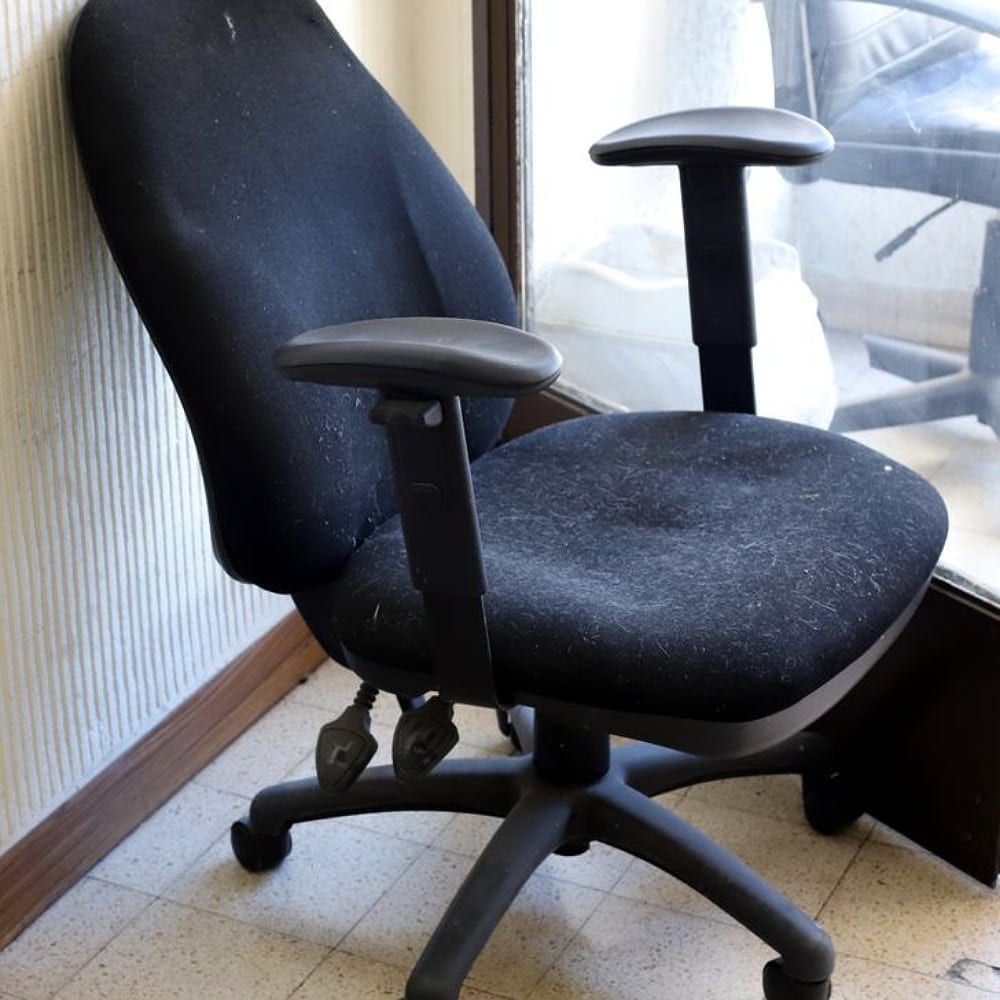 Many homes still have these black-colored chairs in their home offices as well, and now, especially with more people not commuting to work and working from home, it is the ideal time to check out what's hot in home office decor and update your room accordingly.
Throw Pillows
We have no clue how this trend even started. This trend is about littering a sofa with lots of cushions just for show. These pillows have no real use and are just there for decorative purposes. It also leaves very little room to sit on.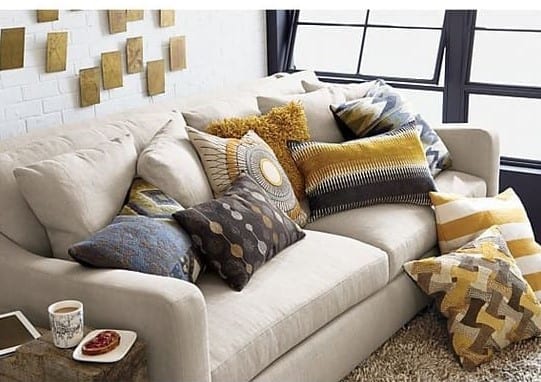 We suggest you chose half of the throw pillows and put them in the bin. They occupy a lot of space, and your living room might look better without being overcrowded with accessories. Just keep it simple with a few pillows and see how your living room shines.
Round Beds
Do you remember the girly, round beds which were in vogue? Every teenager probably wanted one, and it was okay for that time. However, usual rectangular beds are much better as they are practical and take up less space too.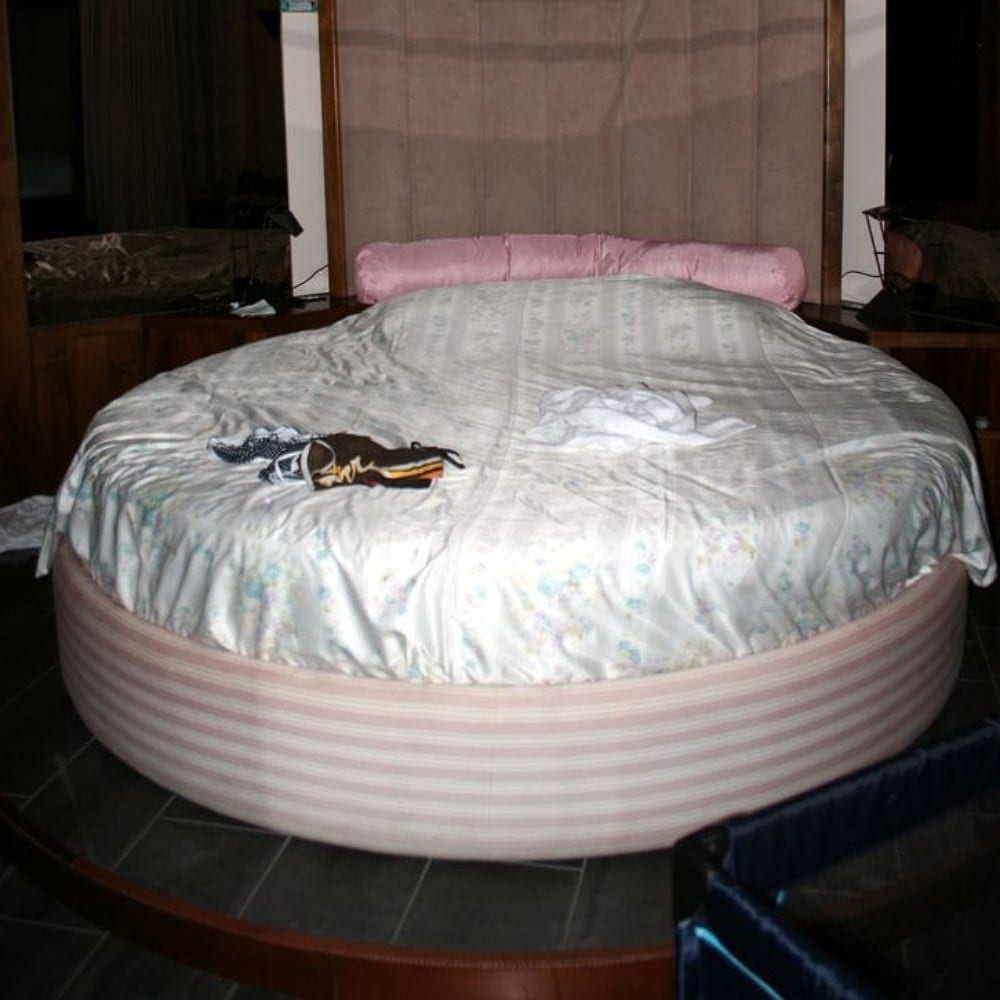 Plus, the bedding for circular beds is also tough to find. The round-shaped mattress and even the round-shaped bed sheets, they don't really make them anymore. If you still have this, it is time to put it in the landfill.
Sink Strainer
While a sink strainer might be helpful to keep debris out of your drain, it looks horrid. The usually bright red or yellow strainers on the zinc sink does not do much to add to the attractiveness of your kitchen.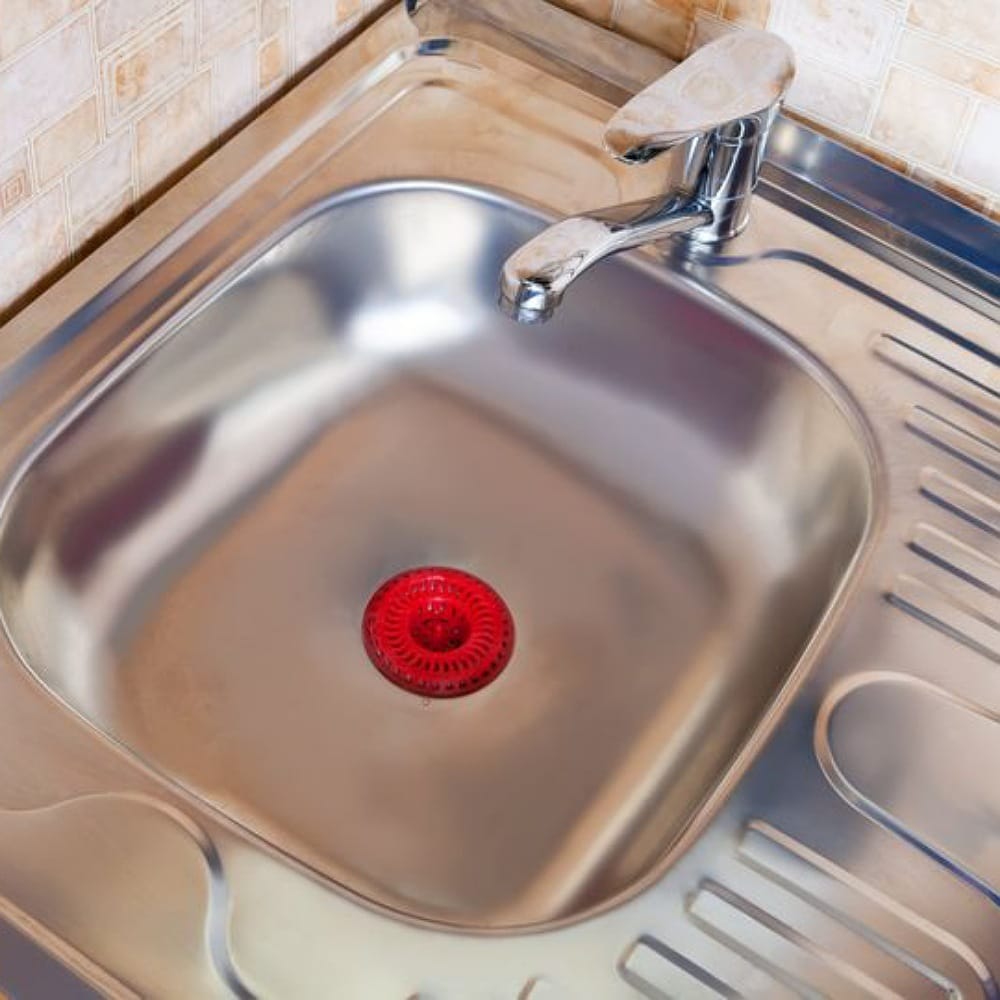 So, get rid of the kitchen strainer once and for all. This item only deserves to be in the landfill and nowhere else. Use better kitchen accessories in the same metal as your sink that might look more appealing while performing the same function.
Cheap Interior Doors
Do not be under the impression that only front doors are noticed. Room doors are also equally important, and one should not compromise on the quality. Not only can they look outdated, but they will deteriorate faster as well.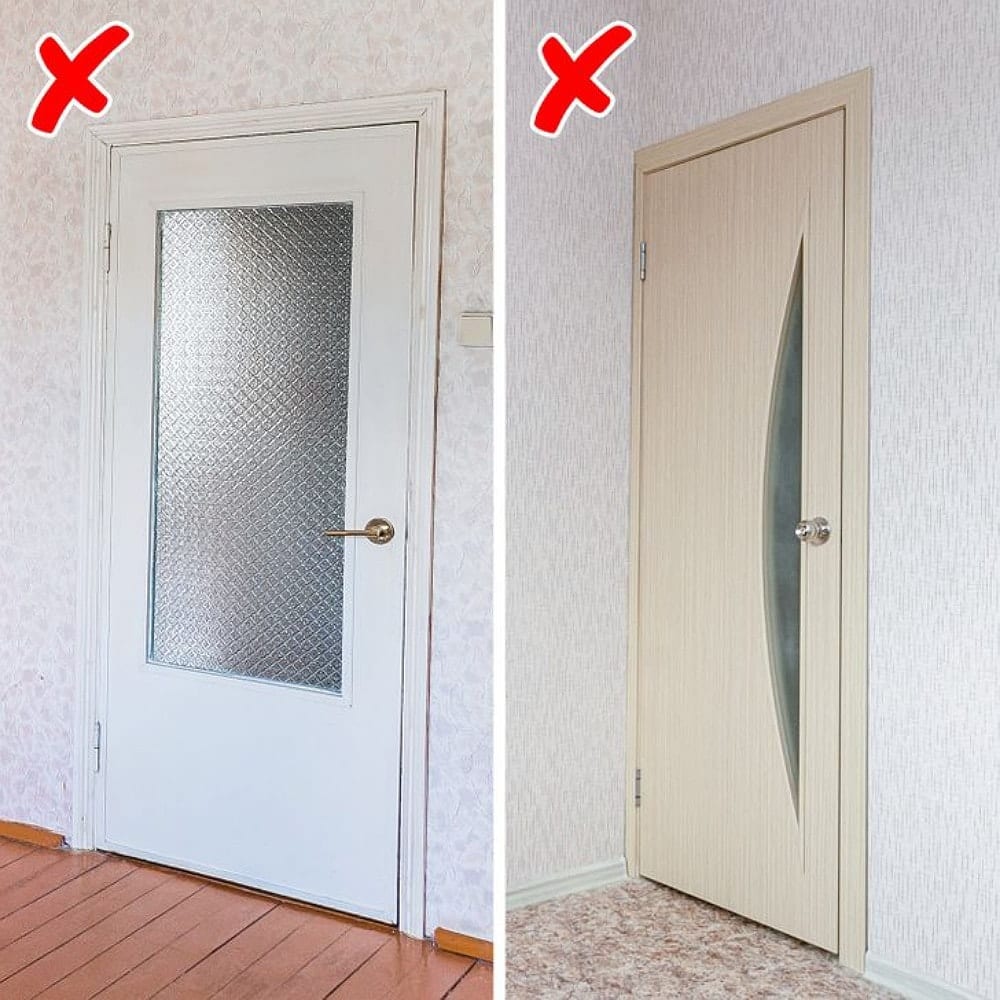 Opt for sturdy doors that are visually appealing, where the quality is great too. If you plan to redo your interiors, then do not hesitate to have those cheap doors removed. Maybe consult an interior designer who might be able to help you.
Novelty Toilet Seats
Just the thought of those makes us shudder. Why were they ever in style, we really don't know. These toilet seats were in vogue in the '90s and the craze should have ended then. These don't belong in a modern home.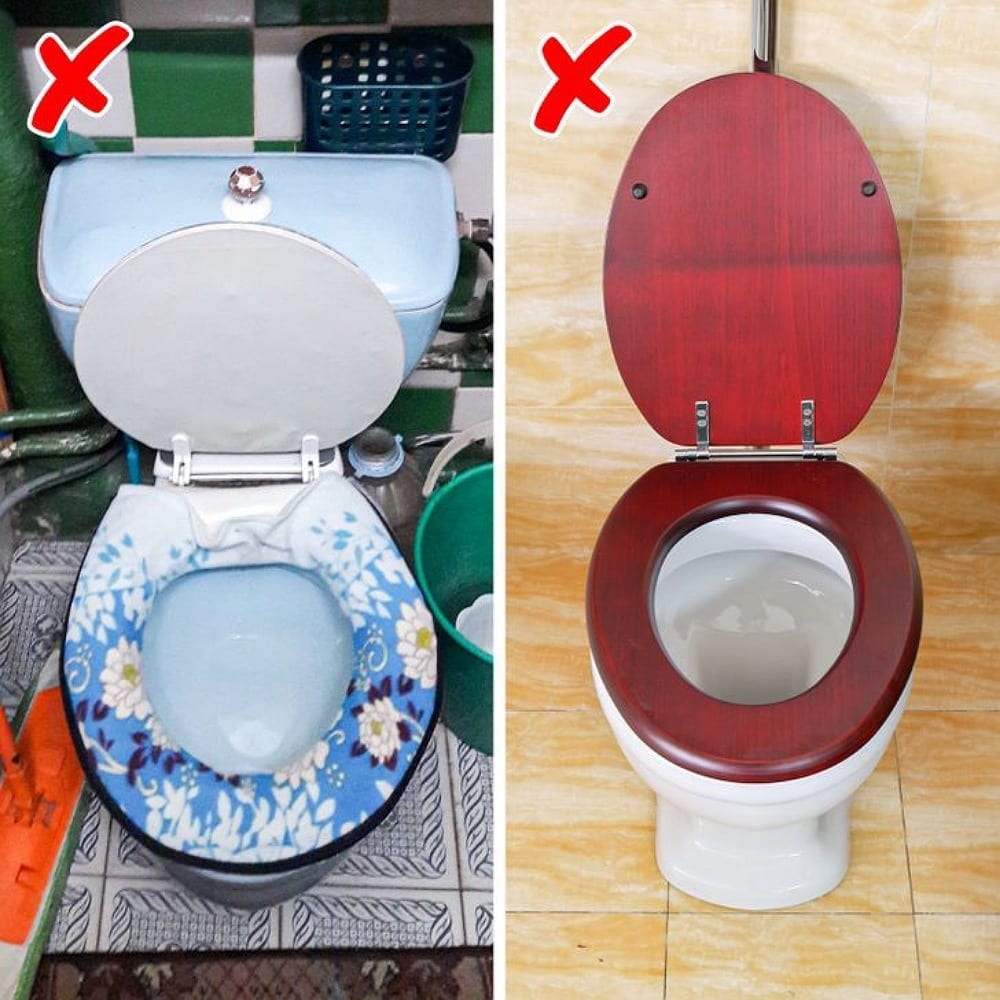 It has also been stated that these wooden types of toilet seats are not even very hygienic. This wood design is too outdated and passe for a modern home. If your bathroom still have one of these, please update your toilet!
Cheap Scented Candles
Do you remember those cheap, gel-scented candles in the markets that were really popular some decades ago? Some people still use them, and the trend should just g away already. These gel candles are made from harmful substances and are not good for you.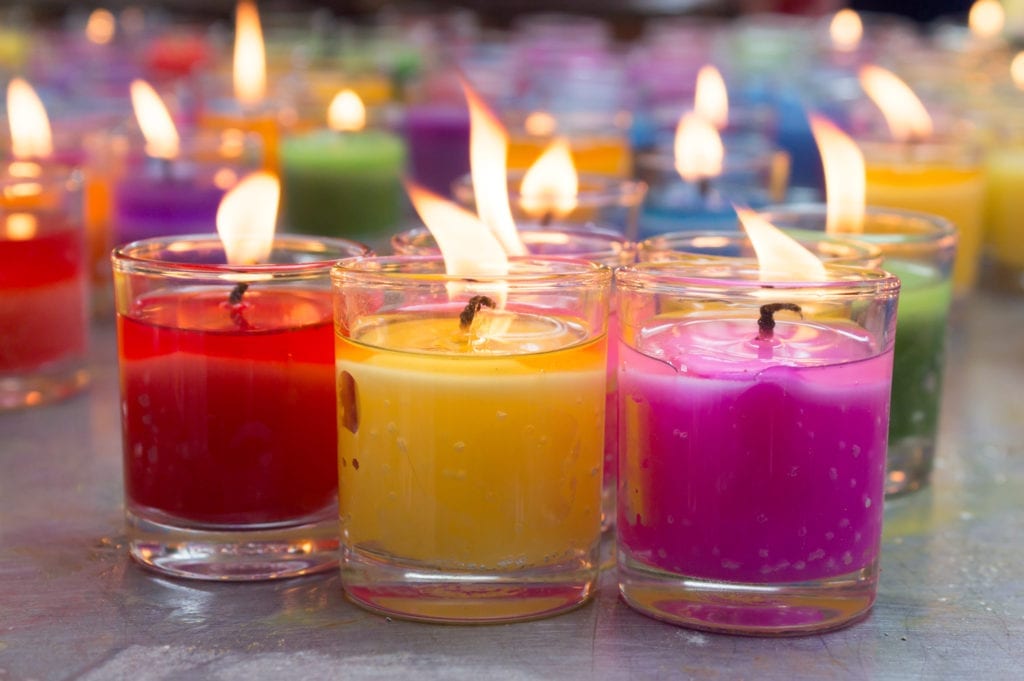 Dump these gel-scented candles and opt for good quality candles, which are healthy, and will scent the air with a nice aroma. These days good quality scented candles are available in most places. So, out with the old and in with the new.
Filter Jug
There are some things from the past which are absolutely ugly. The filter jug is one of them. That ugly-looking piece of plastic to store water is just not very attractive. However, it was in trend back then. It belongs in the trash now.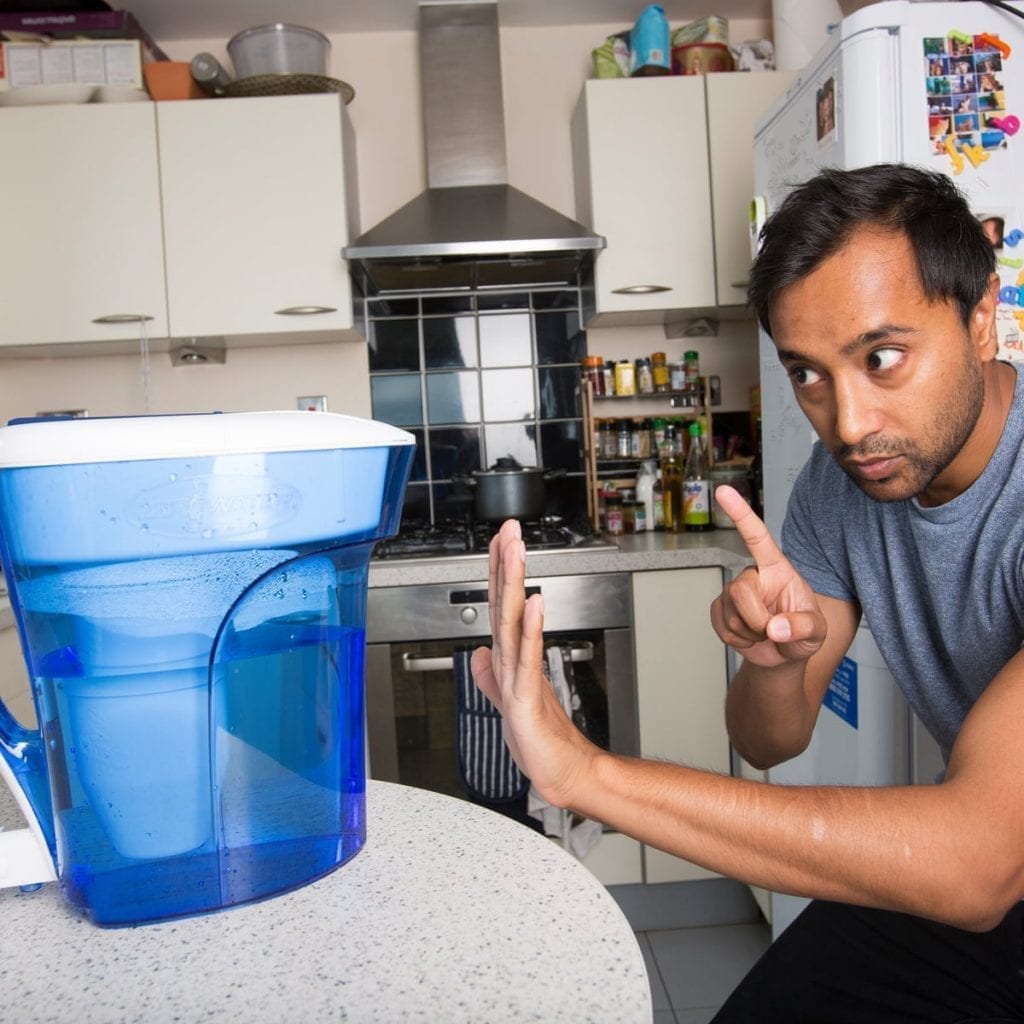 If you still own this outdated piece of home accessory, then please trash it. Though it did a great job filtering water, its time is up. There are many new appliances that filter water more efficiently. So, let go of this ugly plastic jug now.
Big Study Table For Computers
Do you remember in the '90s how there was a HUGE corner in the house for computers? One area for the CPU, one for the monitor, floppy disk reader, etc. Not only did it look super bulky, but it occupied too much space.
In the era of sleek computers which are really compact, these huge computer tables are totally outdated! Now, a computer can even fit in your purse, so what is the need for such an ugly piece of furniture.
Word Designs
Once a lovely way to bring some positivity to your homes, word art designs have now become obsolete. These designs used to be a great way of adding a nice touch to the living room. Now, it's time to trash it and move on to something new to look at and inspire you.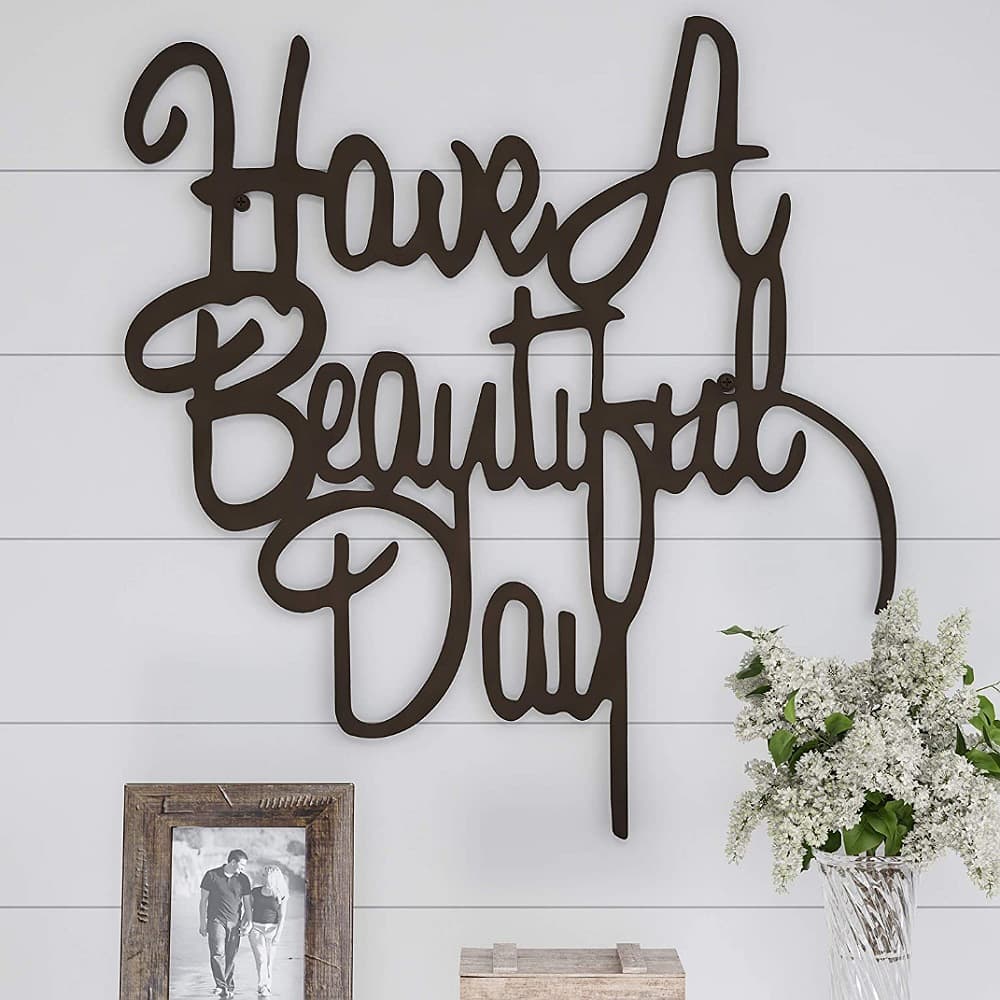 Though it still looks great, that trend has gone. If you still have some of them lying around the house, then you might want to give them away. Please resist the urge to keep them forever and rather add some modern design elements to your house instead.
Shower Curtains
Shower curtains are still used in some places, but most of them are not so great to look at. If it is not possible to update to a glass door around your shower, for whatever reason, then the plainer the shower curtain you can find, the better.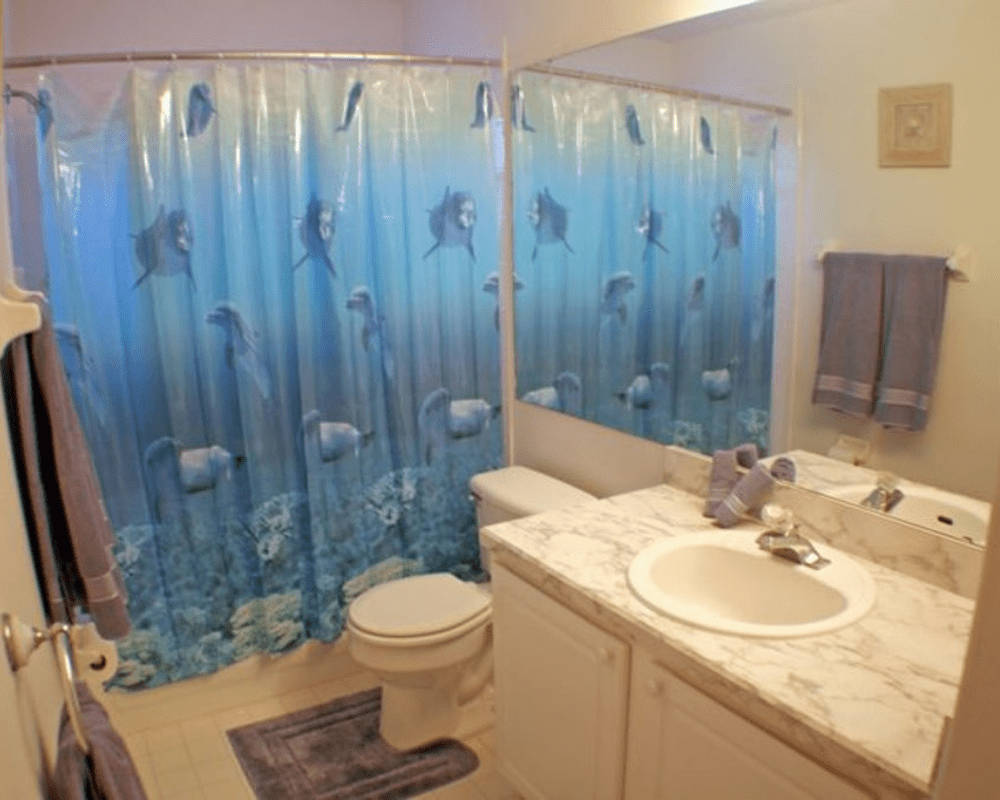 The modern glass doors look way classier and are more practical as well. So, it is time to detach that curtain and throw it in the landfill. During your next renovation, if possible, get nice glass doors installed in the bathroom.
Barn Doors
Barn doors were in trend a few years back, and almost every home had these wooden sliding doors installed. However, unless your entire home is made of wood, these doors don't really have a place in the modern household.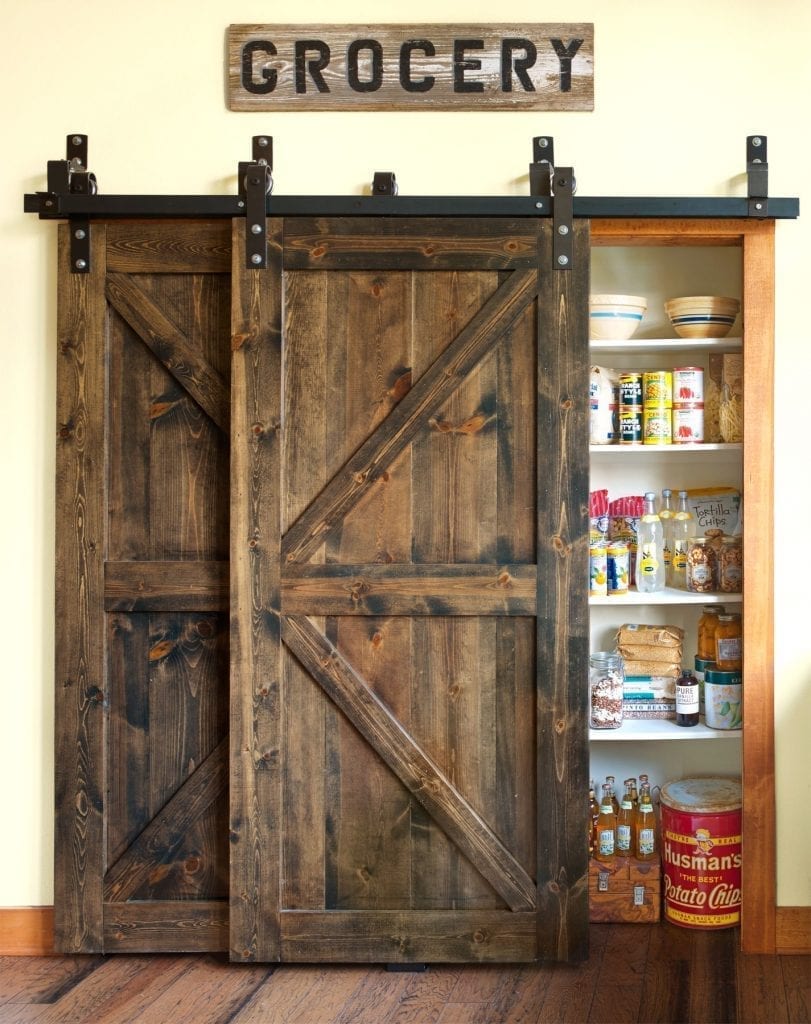 If you still have a barn door installed, then maybe it's time to change them to something new. Usual doors look much better and blend well in a modern home. Barn doors really do look best in a country home.
Strange Bowls For Pets
Pet plates are available in the pet store for a reason. And that is, the bowls and plates are designed in such a manner that a cat or dog can have his meals comfortably. The fancy plates for pets just don't make sense.
If you are still feeding your pets in those fancy bowls, then you should really throw them in the landfill. It is not easy for a cat or dog to eat from these strangely designed plates. Just use pet bowls that were made for that purpose.