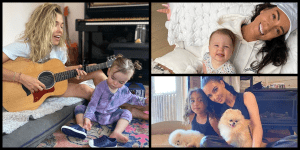 What's In A Name: The Etymology Of Celeb Baby Girl Names
By Louise T
---
Have you ever wondered why your parents chose your name? We use our names so much, that it's easy to forget that it was a decision someone made! If you've never thought about it, now's a good time — ask your parents if there's some reason you were given your name. The thing is, parents, don't just name their kids on a whim. They take their time to think about the prettiest names, especially for girls, with the most significant meanings. However, you should note that not everyone thinks very deeply about names. Some parents simply name their daughters after their favorite actresses or celebrities, while some even go as far as choosing names based on the season. Where else would the names Summer and Autumn have come from? When you think about it, every name has a meaning, and we hope to take you through 40 of the prettiest of them. Here we go!
Penelope Kardashian
Let's start off with one of the most famous celebrities in the world: a Kardashian! When Kourtney and Scott Disick had their second child, they announced they were going to name her "Penelope." In Greek, the name translates to "weaver," although some sources link it to a duck.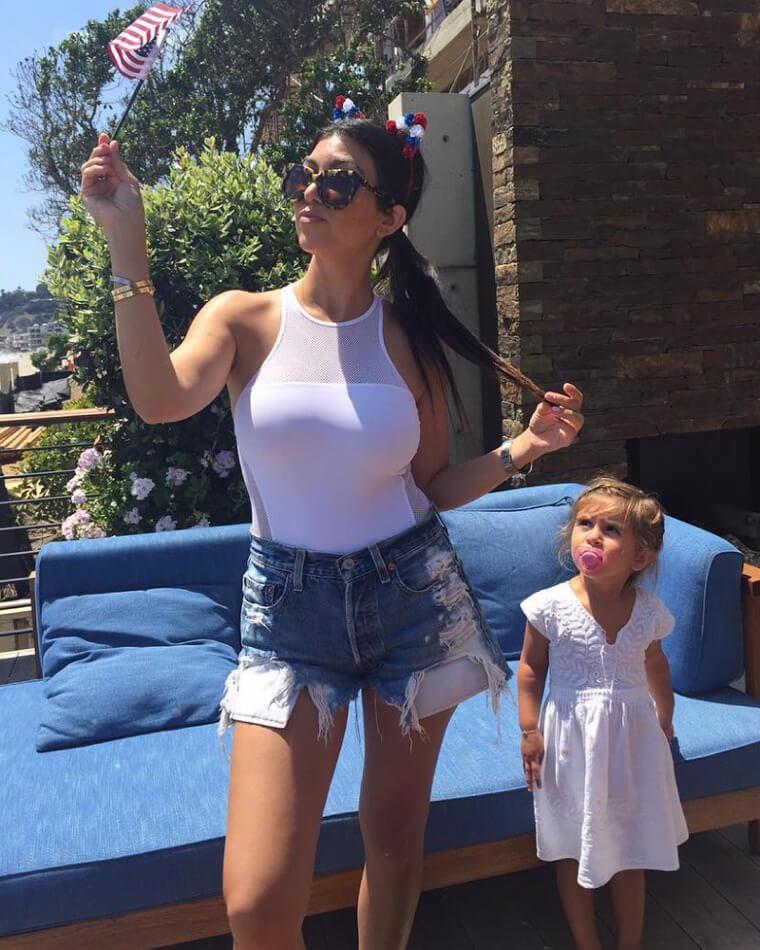 The name Penelope gained usage after the publication of Homer's The Odessy. In the epic, Penelope is the name of Odysseus' wife; this is why the name is also credited to mean "faithful wife." Another Greek character shares the name: Penelope, the nymph, mother of Pan.
Cleo Buckman Schwimmer
David Schwimmer is a talented actor that rose to fame for his stellar performance as Ross Geller. David experienced the joy of parenthood when his daughter Cleo Buckman Schwimmer was born. "Buckman" comes from her mother's maiden name, so we'll just look at "Cleo."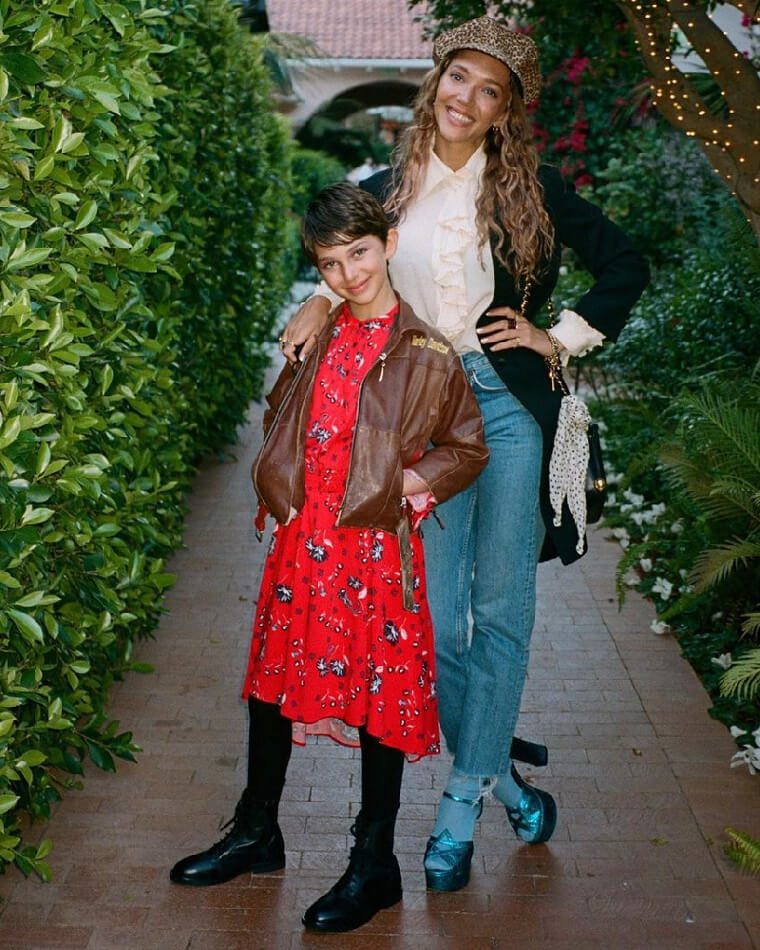 The name Cleo has many affiliations. It is thought to be a shortening of Cleopatra, Cleophus, and similar names. Regardless of its original namesake, Cleo is Greek for "glory" or "fame." Although it is a unisex name, it is mostly used by females.
Ivey Joan Spears
Just like you may have guessed, Jamie Lynn is the younger sister to hip-hop superstar Britney Spears. In honor of her aunt, Jamie named her daughter "Ivey Joan." Although it's spelled differently, you're probably familiar with the snaking vine, ivy.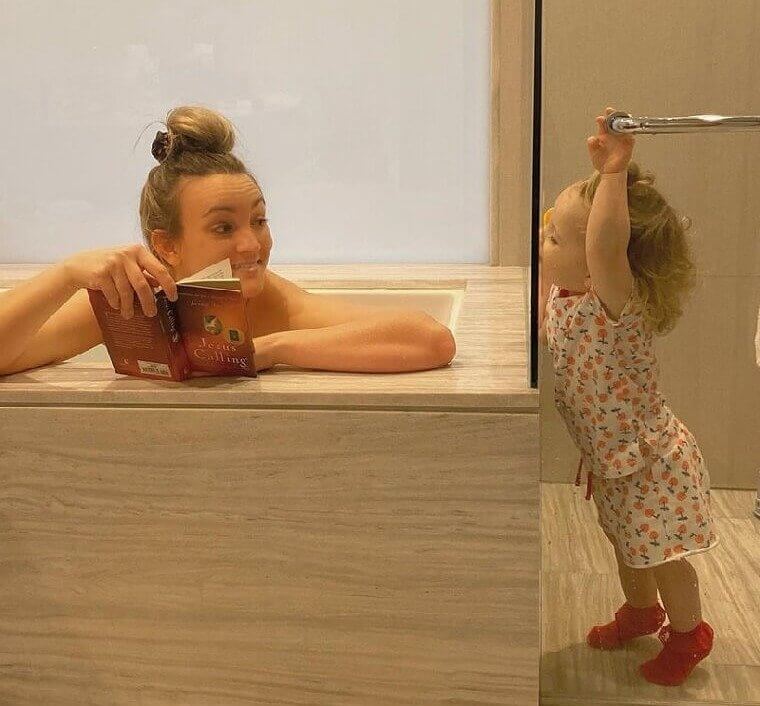 The name "Joan" on the other hand is a biblical name from Hebrew, it means "God is gracious." However, some sources credit the name as the feminine spelling of the name John. Either way, it is a beautiful yet powerful name, with Joan of Arc bearing the same name.
Nelly Shepherd
Coming across the name Nelly, the first thing that comes to our mind is the popular musicial Nelly Furtado. British actress Billie Shepherd brought another Nelly into the world with the birth of her first child with her husband Greg Shepherd.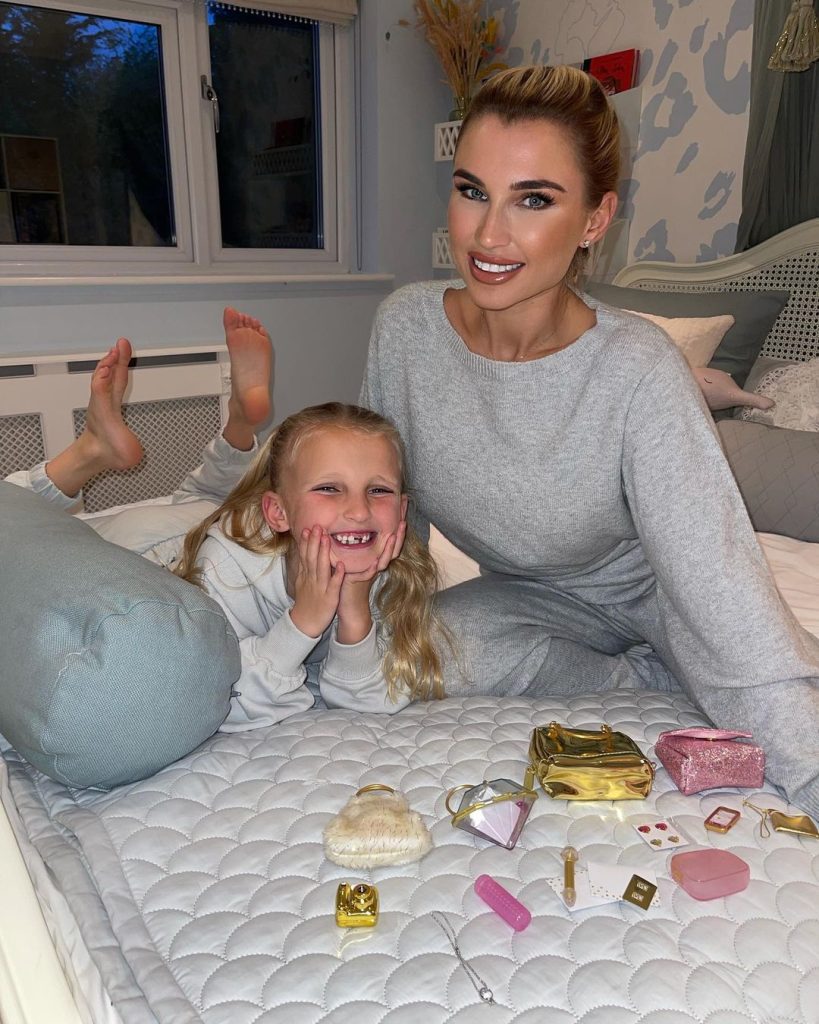 Nelly, a traditionally feminine name, traces back to names like Elanor and Helen. Elanor comes from French, and Helen is Greek in origin. Helene means "torch" in Greek, and like many Roman and Greek names, it can be found in mythology. One of Zeus' many daughters was named Helen.
Birdie Mae Simpson
In 2019, famous American singer Jessica Simpson gave birth to a daughter she chose to name Birdie Mae Simpson. Obviously, Birdie isn't a common name, but that doesn't mean it isn't beautiful. So, why did she choose such an uncommon name?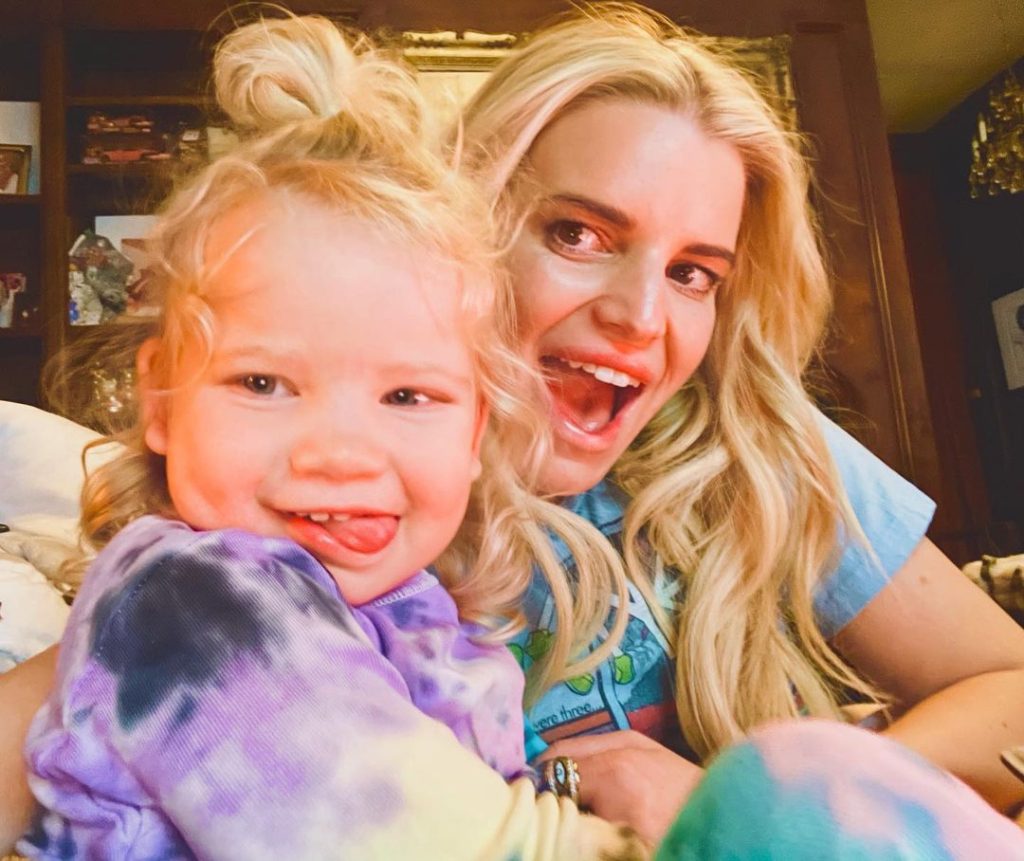 According to some online sources, the name came about during the baby shower, as a reference to the themes of the day. Birdie has meanings in several languages. As a shortening of the name bertha, it translates to "bright" or "famous" in German. In English, it means "little bird."
Daisy Perry
From "Fireworks" to "California Girls," Katy Perry has been the creator of many hit songs for more than a decade. In 2020, she took everyone by storm when she had a daughter with superstar actor, Orlando Bloom. Together, they welcomed Daisy into the world.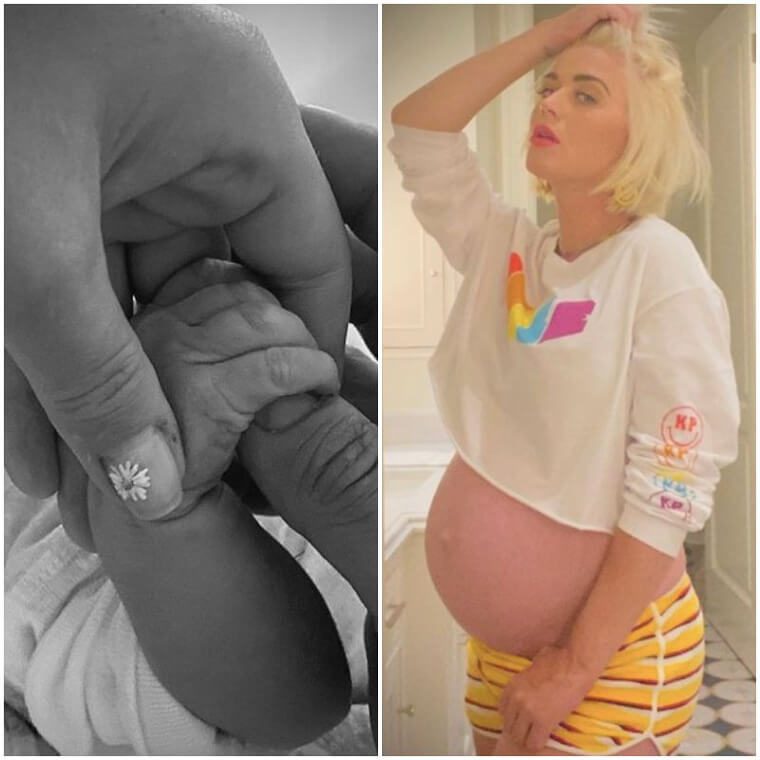 Katy Perry released a song titled "Daisies" in 2020 and soon after announced the birth of her daughter whom she named Daisy. Aside from the association with the delicate flower, Daisy is derived from old English, meaning "day eye." The name gained popularity after The Great Gatsby character Daisy Buchanan.
Aviana Le Gallo
Amy Adams is one of the biggest names in the film industry. She has featured in so many blockbusters like Man of Steel, Enchanted, and Night at the Museum. Amy and her then-fiancé, Darren Le Gallo, welcomed Aviana in May 2010.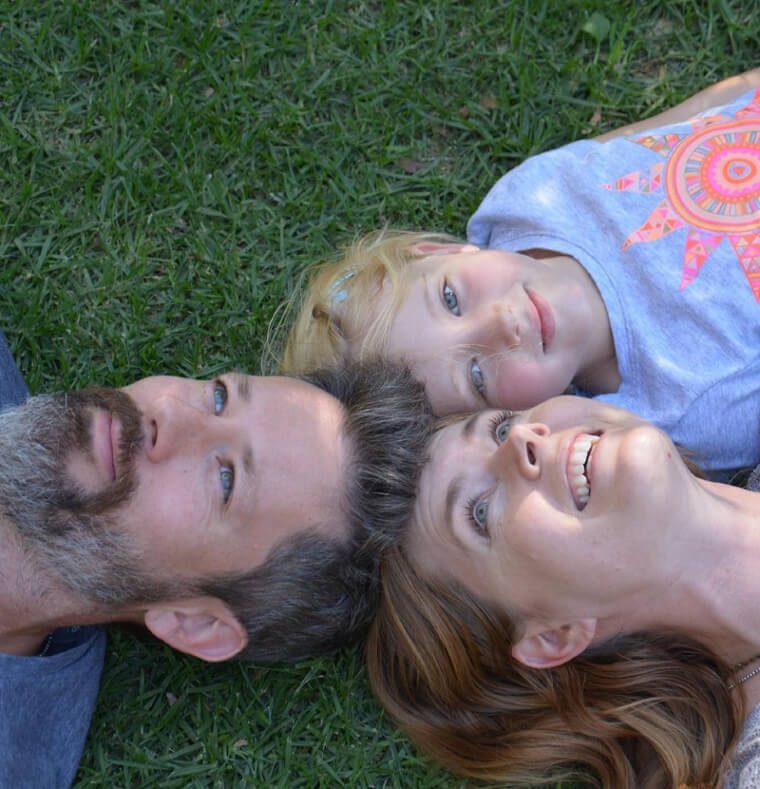 Aviana, likely a variant of Ava, comes from the Biblical name Eve. Some attribute the name as being inspired by the Portuguese name Ariana. Looking at the name Aviana, without any other influences, it derives from Latin and means "birdlike."
Leyah Sierra
Trinity Sierra, mommy blogger and social media influencer, is the mother of three: Leyah, Nyla, and Luca. Leyah is an alternate spelling of Leah, a biblical name originating in the Torah. Notably, Leah is a matriarch, being Jacob's first wife.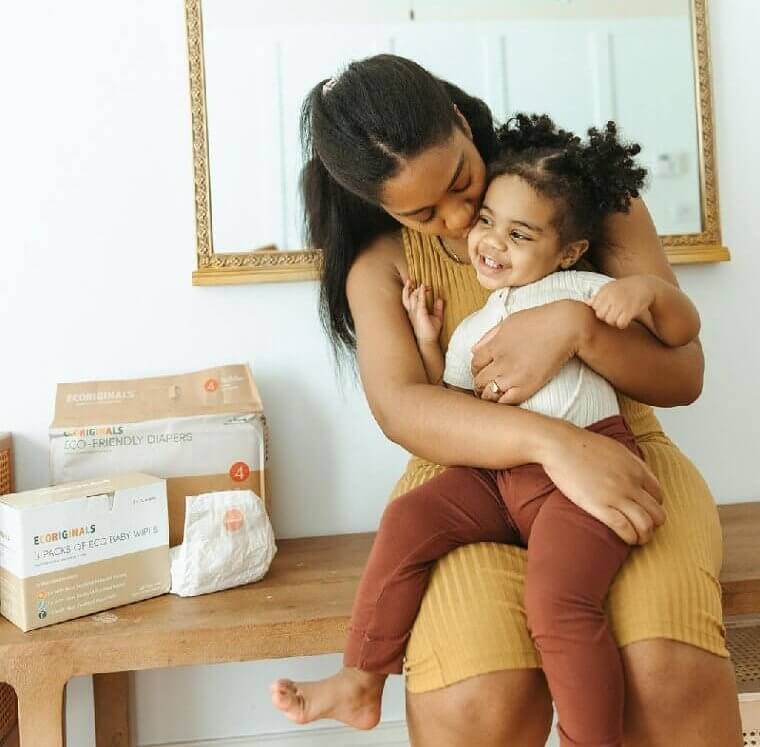 In Hebrew, Leah means "weary," though some other phrases are associated with the name. "Gazelle," "grace," "beauty," and "worthy cow." That last one might sound weird now, but back then, a worthy cow would be something of value and could be considered a compliment.
Alaia Humes
Musicians Rochelle and Marvin Humes have three children together, named Alaia-Mai, Valentina, and Blake. Alaia is their eldest. Her name is derived from the Basque word alai, that means "joyful" and "happy." The name Alaia is said to represent a woman who is characterized by being discreet and somewhat serious, also very willful.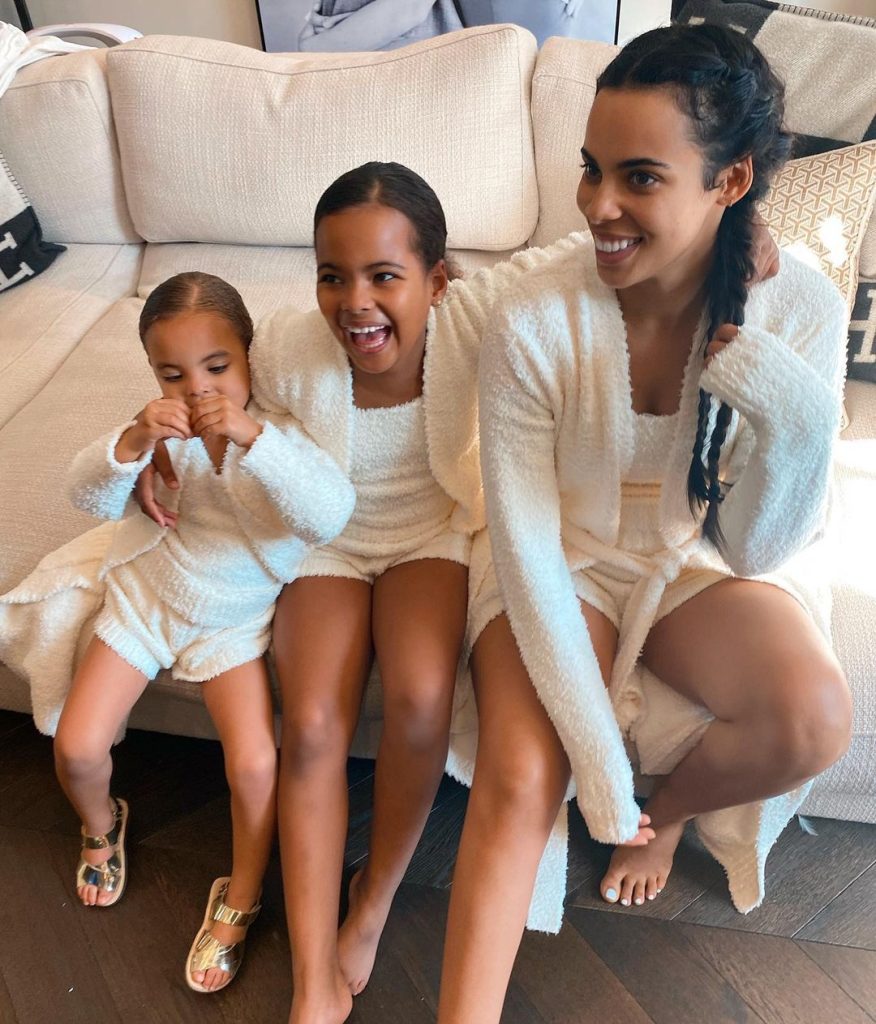 Unsurprisingly, the name only recently gained popularity. Trends show it being used starting in 2015, which is likely a result of the celebrity duo giving their daughter this unique name. We love creativity with baby names. It shows a lot of care and compassion!
Rumi Kim
Angela Kim, a popular mommy diary blogger, named her first daughter Rumi. Given her profession, she likely did not choose her daughter's name blindly. The name, Rumi, is Japanese in origin. Because of this, there are several kanji spellings that can give different meanings in English.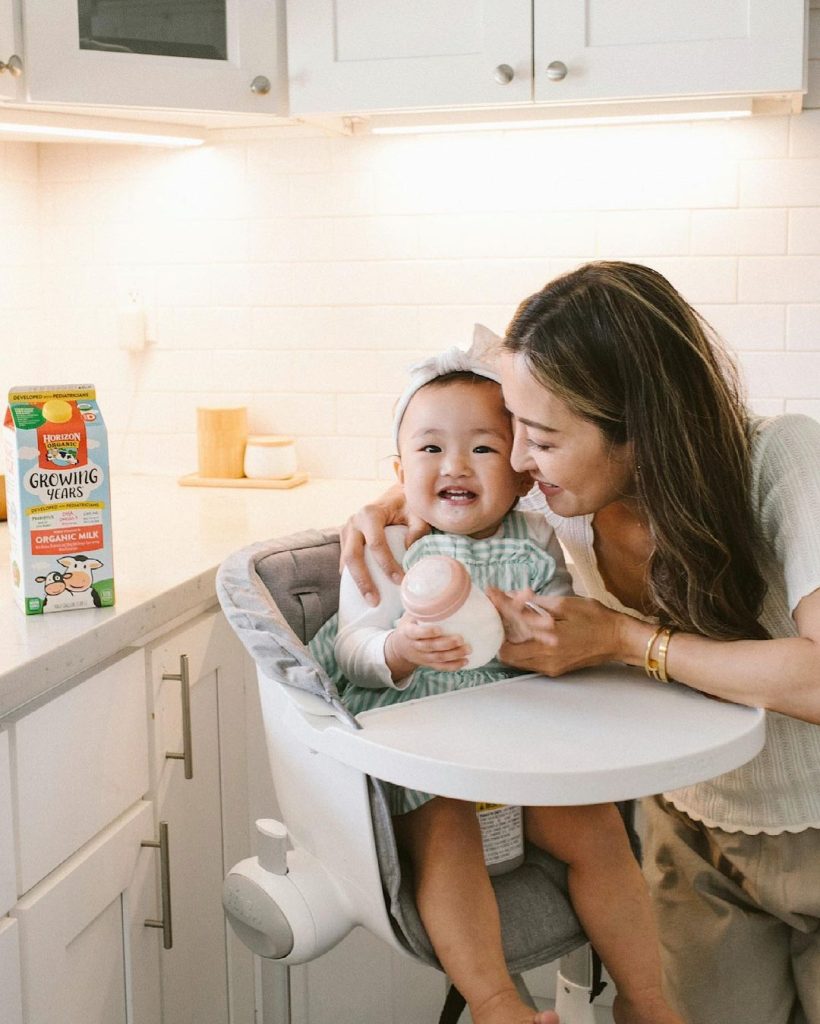 Depending on the kanji spelling, Rumi could mean "detain," "water," "current/flow" and/or "beauty." It is worth noting that the latter two meanings are most commonly associated with the name. What a beautiful name (no pun intended) for a baby girl!
Brooklyn Praise Dugger
Do you remember the show 19 Kids and Counting? Well, those kids are grown up now! Joeseph Dugger, the seventh in the family, now has his own family together with his wife Kendra. In 2021, the couple welcomed their third daughter Brooklyn into the world.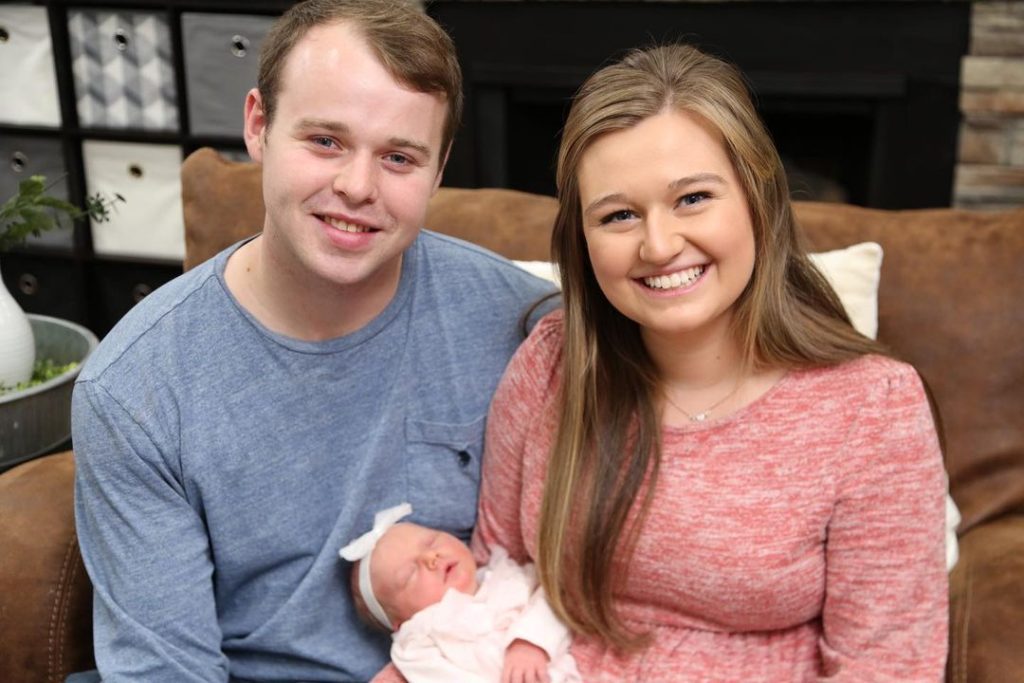 Brooklyn, the borough of New York City, gets its name from the Dutch town Breukelen, meaning "broken land." However, as a given name, it is possible that Brooklyn is derived from Brook[e] with a suffix lyn. This combination would mean "beautiful brook" or "one who lives near a brook."
Frankie Barrymore Kopelman
Drew Barrymore was a Hollywood child prodigy, appearing in E.T. the Extra-Terrestrial at only seven years old. At 35, she became a mother to a baby girl named Frankie. It should come as no surprise that the name Frankie is the feminine version of Frank.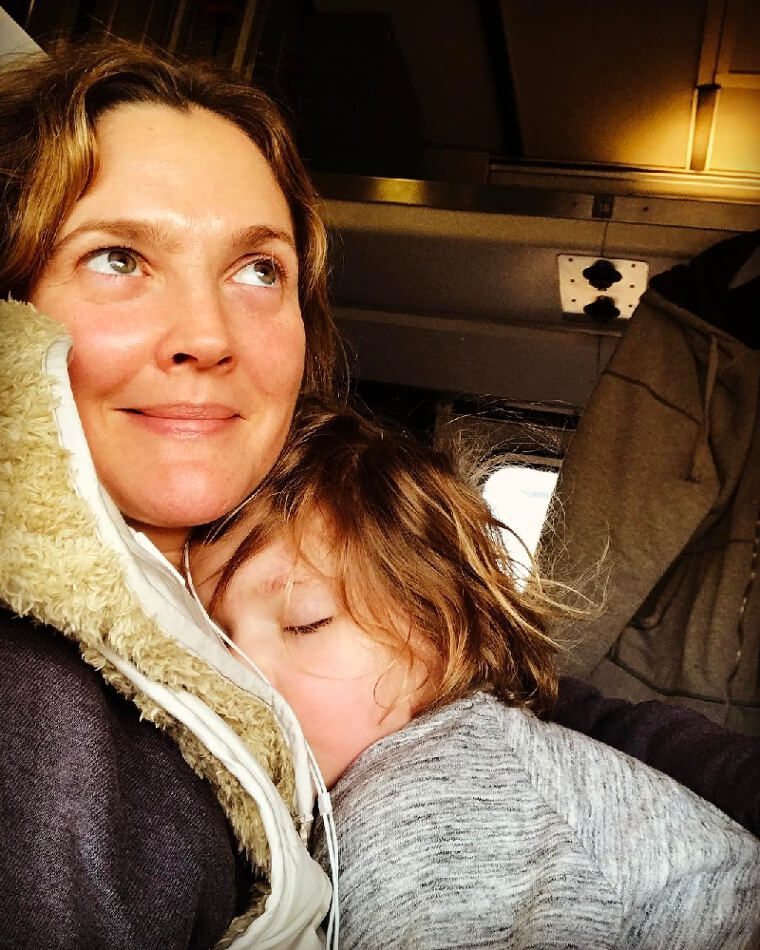 Frank can be attributed to several European cultures. It was an old Germanic name referring to the Germanic group known as the Franks. Diving deeper, the origins of the name get a bit vaguer, with some claiming the term Frank refers to the group's weapons.
Luna Thurman-Busson
Hollywood actress Uma Thurman and beau Arpad Busson took months to publicly reveal their daughter's name. After a long wait, they revealed her name as Luna. So far, we've seen a few names derived from Greek mythology; now we're in the Roman pantheon.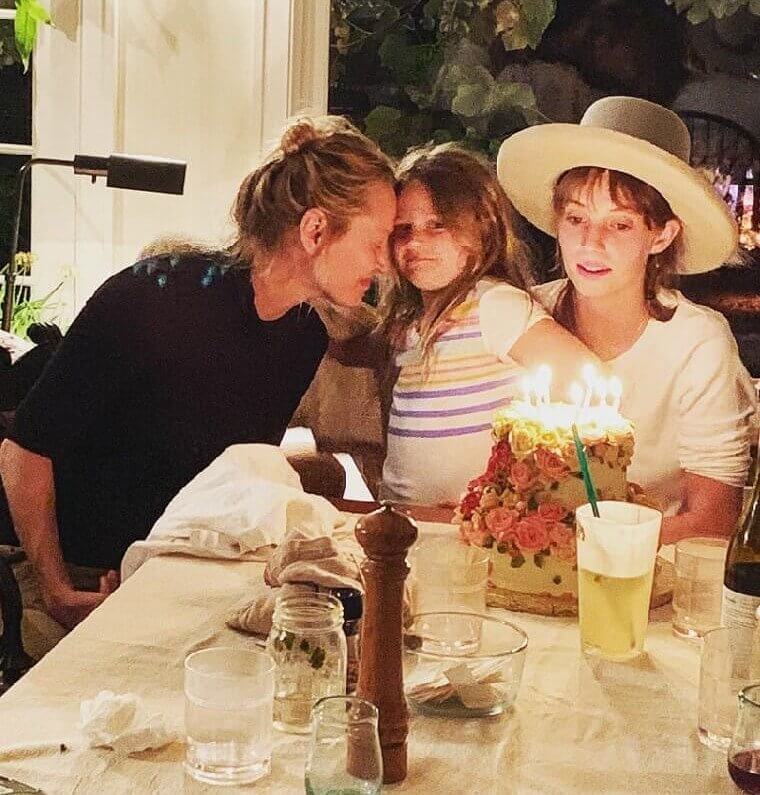 Luna comes from the Latin word luna. In Roman mythology, Luna was the goddess of the moon. Given this, it's not surprising to learn that the words "light" or "bright" are associated with the name. While it may sound uncommon in the United States, Luna has a long history as a given name.
Jupiter Iris French
Seven years after saying "I do," Ashley Tisdale and Christopher French expanded their family by one with a baby girl. The actress, who famously played Sharpay Evans in High School Musical, gave birth to little Jupiter Iris on March 23, 2021.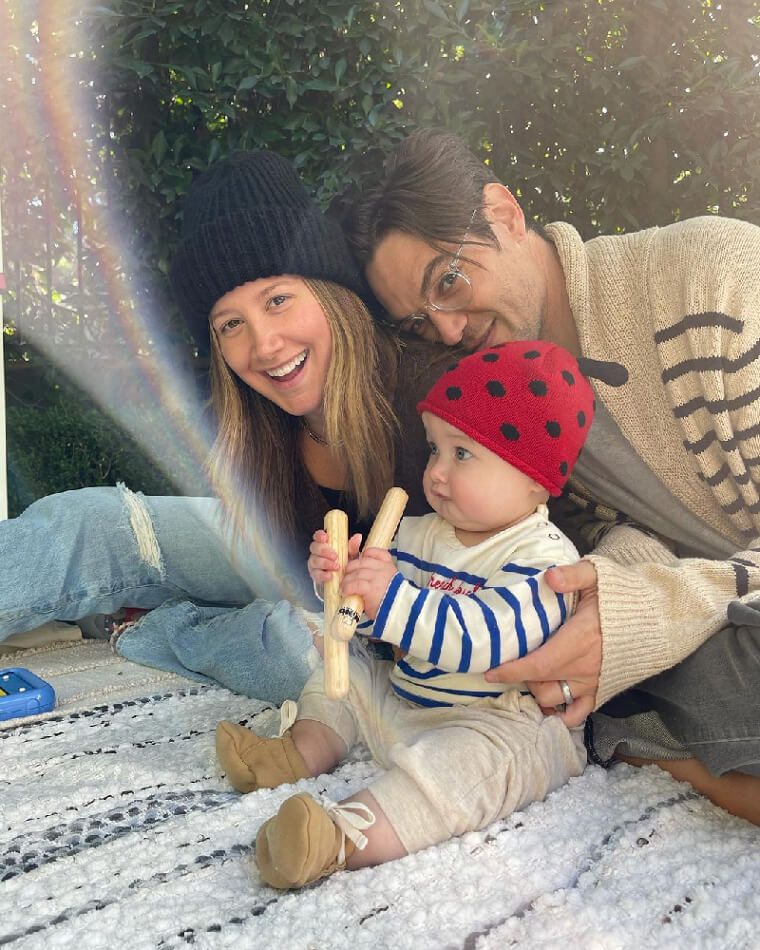 Jupiter and Iris stem from different mythologies, with the former being Roman and the latter Greek. Jupiter is Latin for "the supreme god," which makes sense given Jupiter was the Roman equivalent of Zeus. Iris, on the other hand, means "rainbow" in Greek. In mythology, Iris was the Greek goddess of rainbows.
India Elizabeth Felstead-Patterson
Binky Felstead, the Made in Chelsea star, gave birth to an amazing baby girl in 2014. While we might not consider India to be a common name, it was surprisingly popular that year. Two other celebrities were considering the name, with one (Amy Childs) changing their mind at the last minute since it was already "taken" (Chris Hemsworth).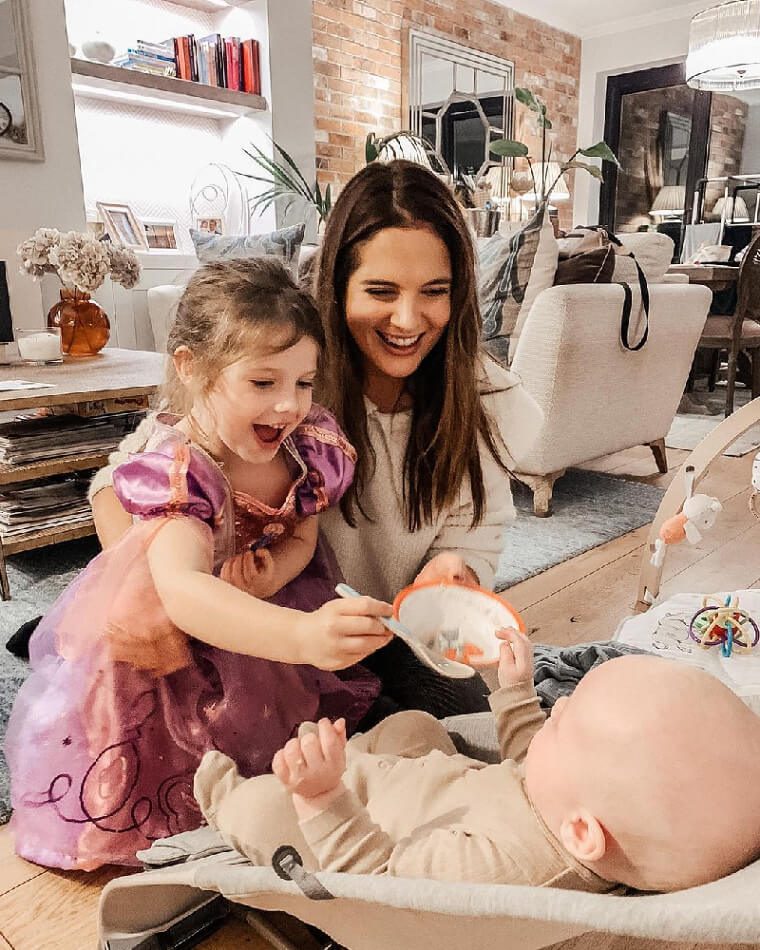 While Hemsworth named his daughter after the country, which holds special meaning for him, the Felsteads simply liked the name. The name India comes from the country, which is named for the Indus River, which comes from Sanskrit and means "body of trembling water."
Violet Skye Lazan
Rachel Platten hit worldwide fame when she released her hit single "Fight Song." The song rose to #6 on the billboard and was even used as the official trailer for CW's Supergirl. In 2019, she gave birth to a daughter named Violet Skye Lazan.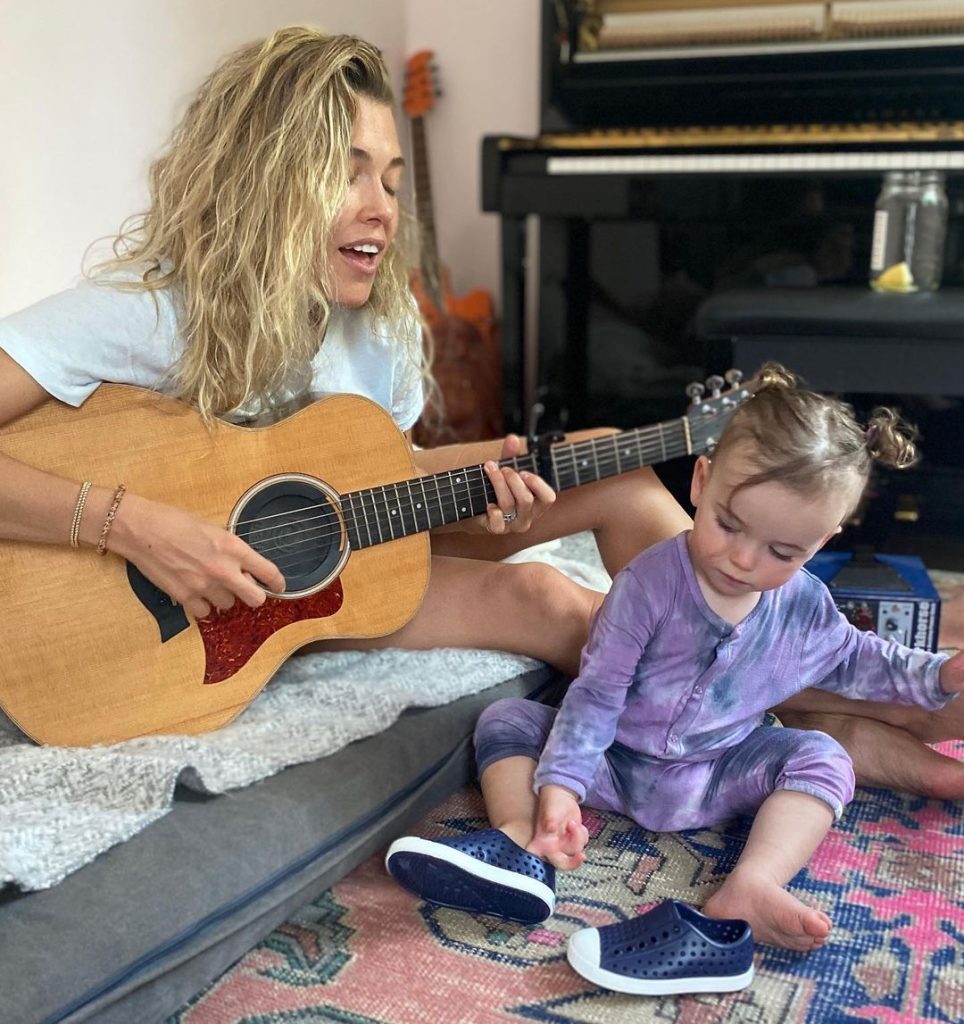 Violet is a commonly known word, referencing the color purple. There is also the well-known flower, violet. Interestingly, the flower came first! Viola, the Latin origin for Violet, referenced the purple flower. It feels like a chicken and egg situation with this name.
Colette Josephine Williams
Robbie Williams and Ayda Field became parents for the third time in 2018. They became surrogacy parents to a baby girl whom they named Colette Josephine Williams. Colette stems from Nicolette, a diminutive of Nicole; Nicole is the feminine version of Nicholas.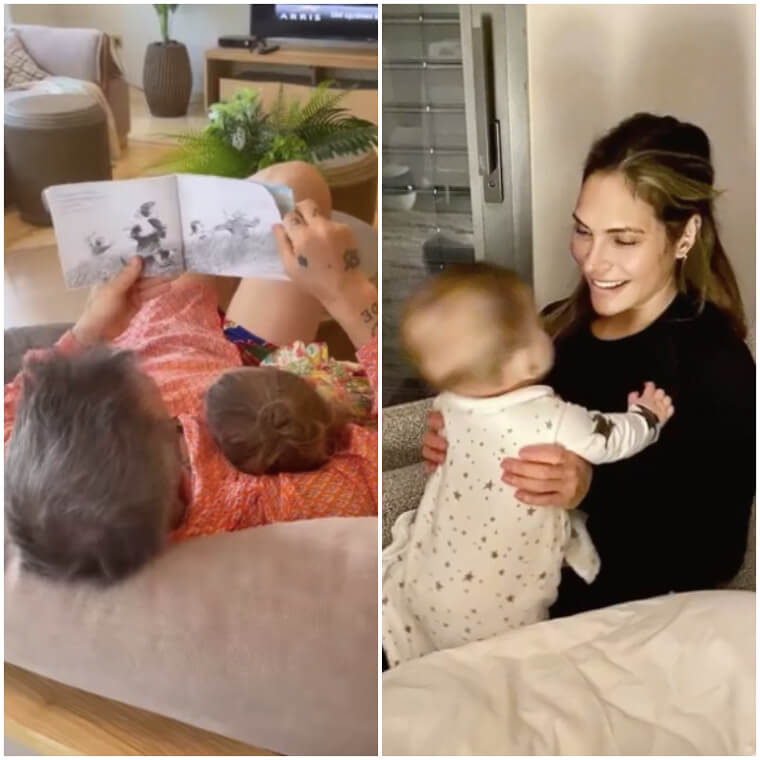 In short, Colette is essentially a feminine double diminutive of Nicholas. Nicolette and Nichole are French in origin, but Nicholas has its roots in Greek, meaning "victory of the people." Josephine has its roots in Greek, a variation on the Biblical name Yosef which means "he will add" in Hebrew.
Greta Jade Devine
Hailey Devine, a top-notch YouTube influencer, and her husband Brad sent ripples of popularity into the name when they named their second daughter, Greta. Greta is a shortening of the name Margareta, a variant of Margaret. Margaret[a] is linked to several languages, including Italian, Romanian and Swedish.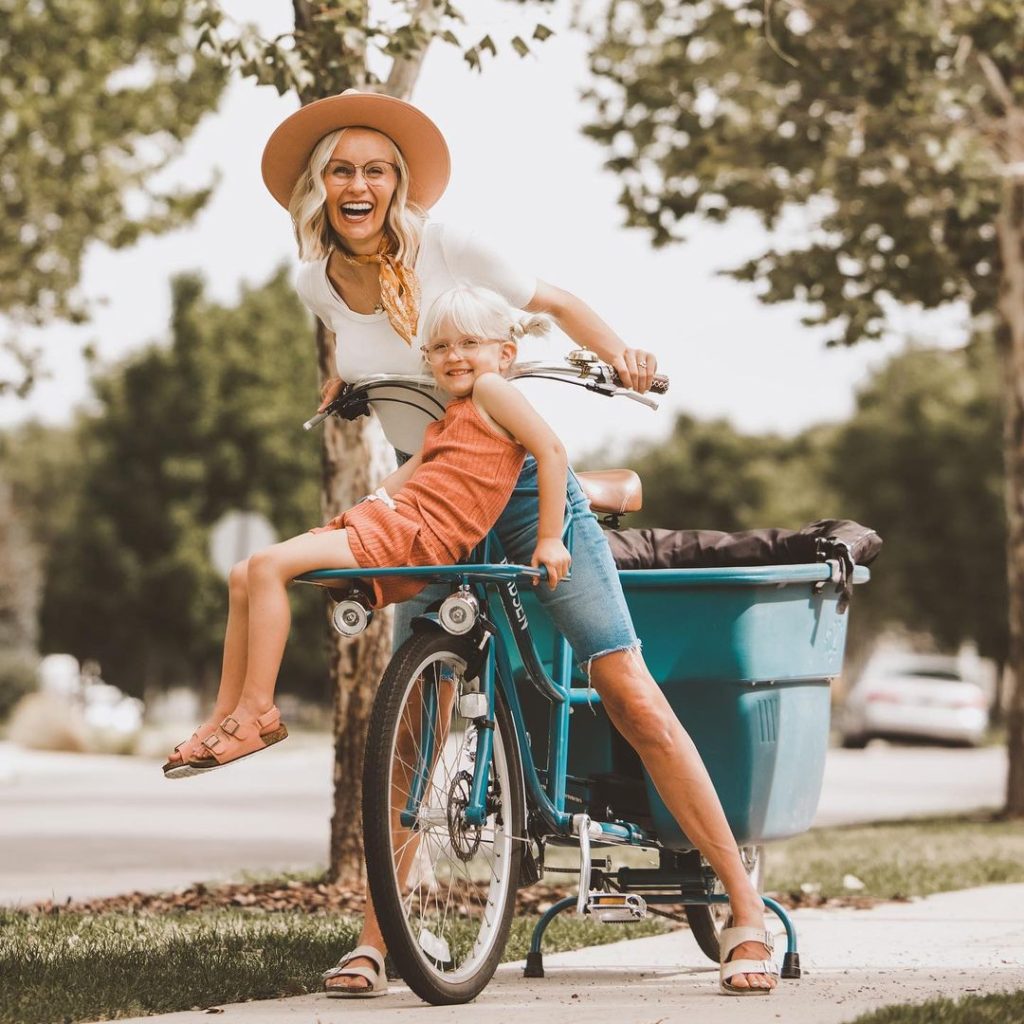 Margaret stems from the Latin word margarita, which is derived from the Greek word margarites which means "pearl." Greta is typically found in European countries, such as Italy and Hungary, though it has seen use throughout the years in the United States.
Shay Henderson
Tara Henderson is famous for her lifestyle YouTube videos. Together with her husband Adam Henderston, she is the proud mother of four. In 2017 she gave birth to a daughter she chose to name Shay. As a name, Shay has origins in both Irish and Hebrew.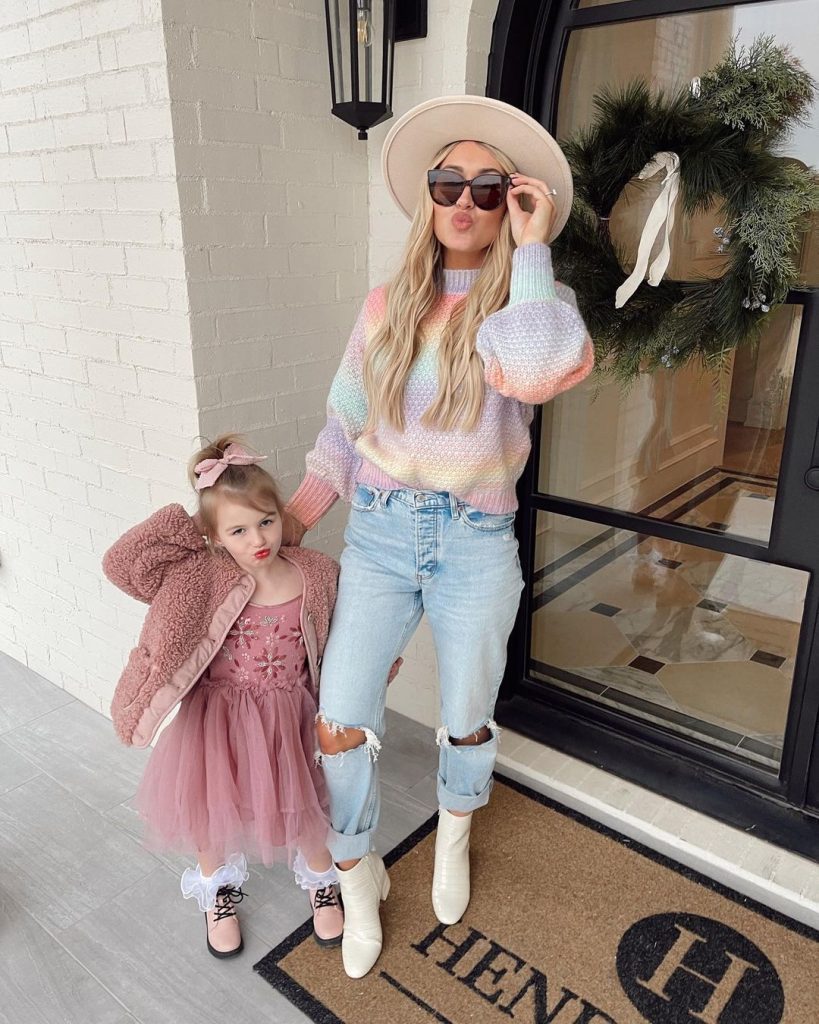 Anglicized from the Irish name Séaghdha, a traditionally male name that means "good," learned," and "favorable." Alternately, Shay is an alternate spelling of the Hebrew name Shai, meaning "gift." Shai could be a diminutive of the Biblical name Isaiah, which means "to save" or "salvation."
Rosabella and India Carter
Popular YouTuber, Lucy Jessica Carter took the whole world by storm at the end of 2019 when she announced the birth of her twin daughters — Rosabella and India. Wev've already looked at the name India, so let's talk about Rosabella.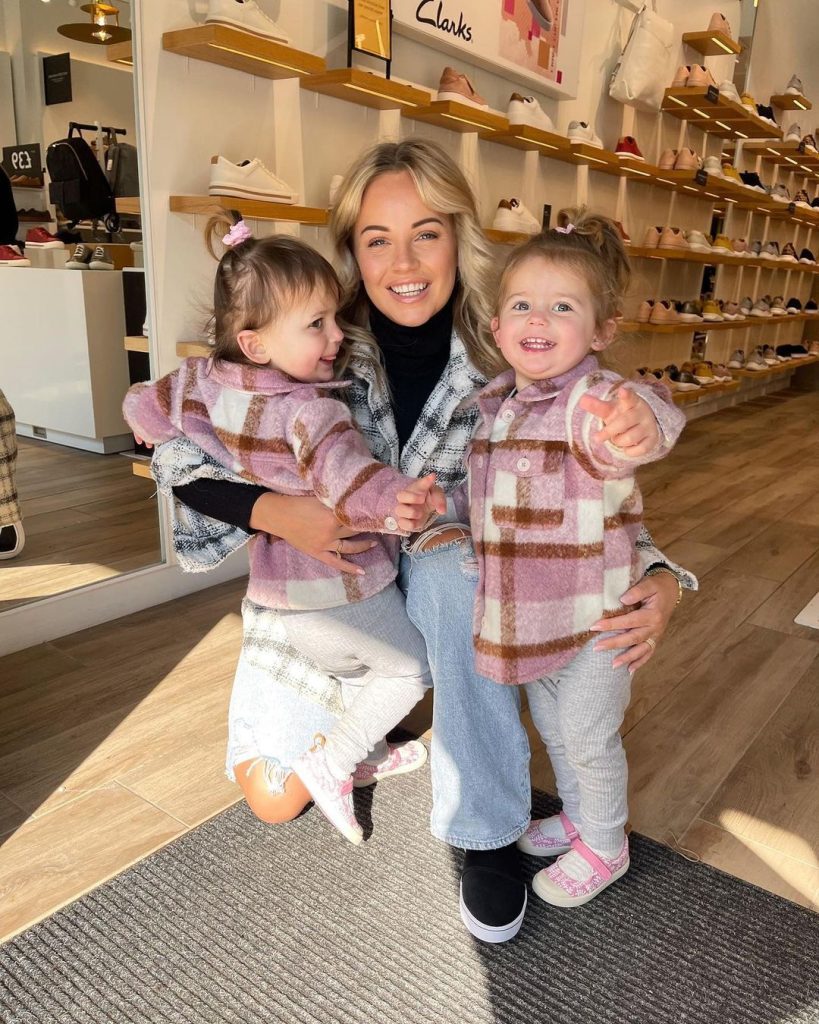 Rosabella is an alterante spelling of the name Rosabel. Even if you only speak English, you're probably familiar with the Latin word bella, which means "beautiful." So, combining the Latin words rosa, meaning "rose," and bella, we get the lovely name Rosabella!
Shiloh Jolie-Pitt
Angelina Jolie and Brad Pitt are some of the biggest names in Hollywood. Although she had children before from other marriages, Shiloh Jolie-Pitt was the first child with her now ex-husband Brad Pitt. Shiloh is a Biblical name, though it gained popularity after Angelina announced her child's name.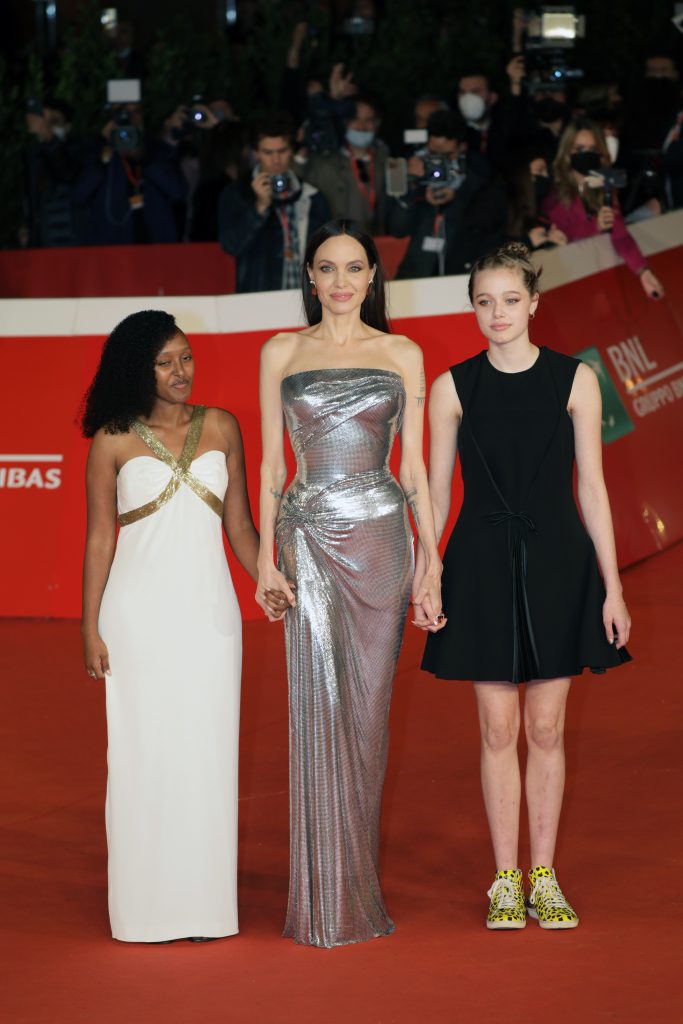 Deriving from the Hebrew word shalom, Shiloh means "tranquil." Although it is a unisex name, it never reached any significant popularity. The name holds some historical meaning as well in the United States, as there was a the Battle of Shiloh during the Civil War.
Haven Garner Warren
Actress and model Jessica Alba married Cash Warren in 2008, and the pair have since become parents to three adorable children. In 2011 they had a second child, a girl named Haven. Unlike the other names on this list, Haven has its origins in English.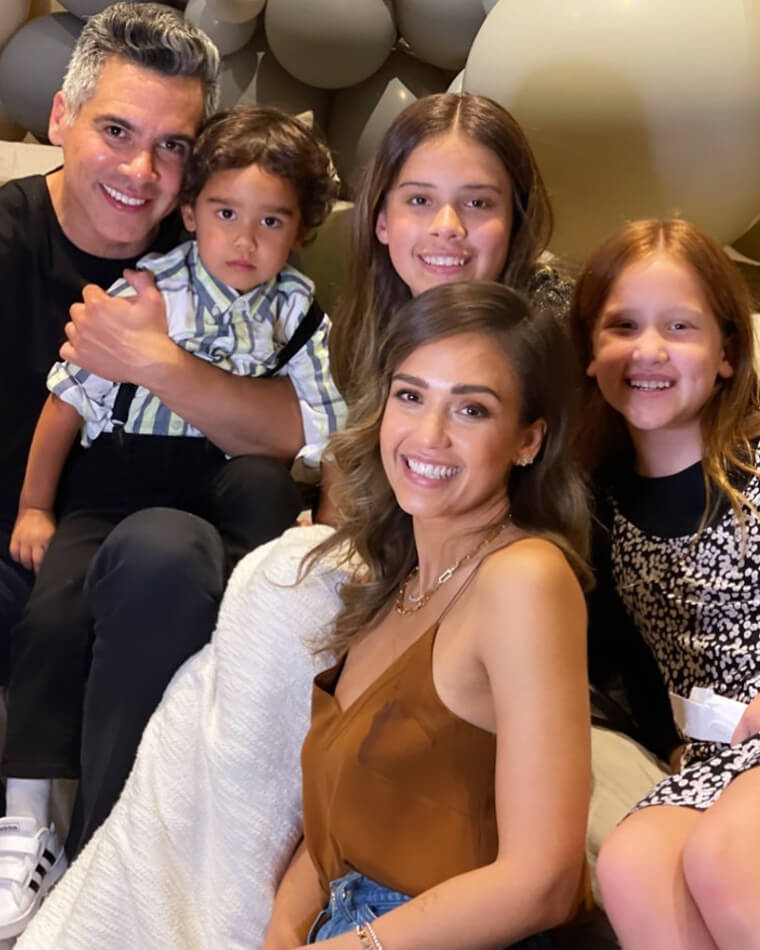 Well, Old English, to be precise. Haven is a modernized spelling of the word hæfen, and means "safe place." In the late 19th century, it would have been considered a male name, but as of the late 20th century, it has been almost exclusively used in the United States for girls.
Willow Sage Hart
Famed singer P!nk surprised the world when she chose to name her daughter Willow Sage. While we might not think of it as a common name nowadays, in the late 1990s, it wouldn't have been much of a shock as one of the protagonists of Buffy the Vampire Slayer was named Willow Rosenberg.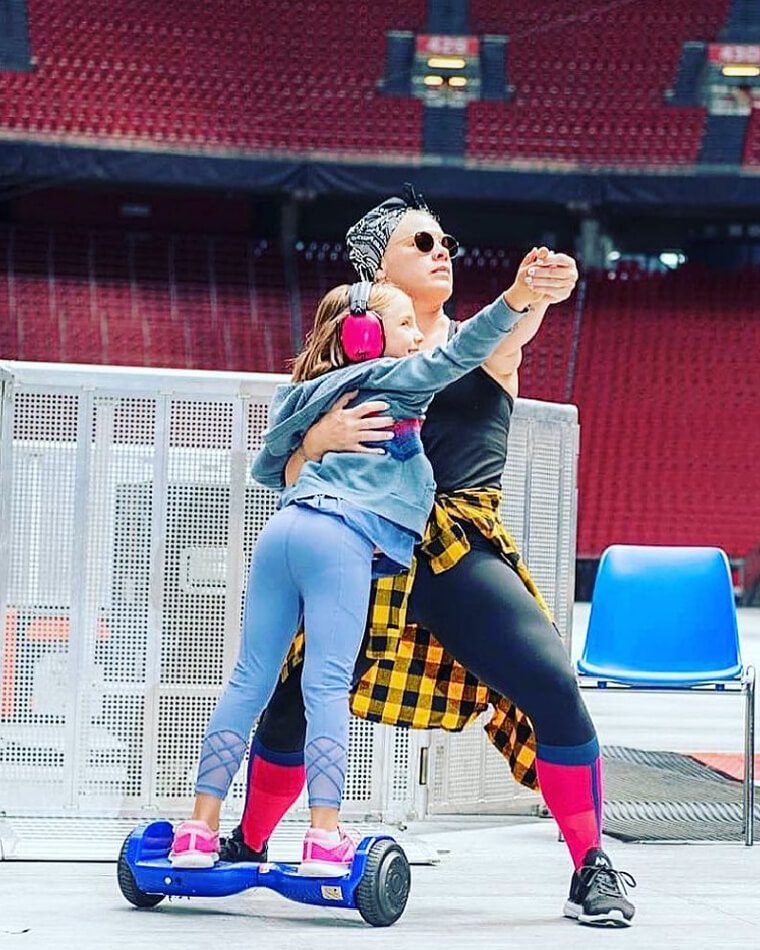 Separately, the words willow and sage are rather well known, as both of them are the names of plants. In fact, P!nk shared that her daughter's first name is a reference to the tree; she shared in an interview that she grew up near a willow tree.
Faith Margaret Kidman Urban
Actress Nicole Kidman and singer Keith Urban were blessed with the arrival of their second daughter in 2010, via surrogacy. The couple revealed that the name Faith was chosen because faith was important in the conception of the little girl.
They spoke of the faith required to have another child via gestational surrogacy. Contrary to popular belief, Faith is not a Biblical name. Ultimately, it comes from the Latin word fidere, which means "to trust." Given its origins, it's no surprise why faith is linked to religion.
North West
No one has ever heard of the name North before the arrival of Kim Kardashian and Kanye West's first and only daughter. It's a common word, referring to the upwards direction. While it may be one of the four cardinal directions, the name is one of a kind.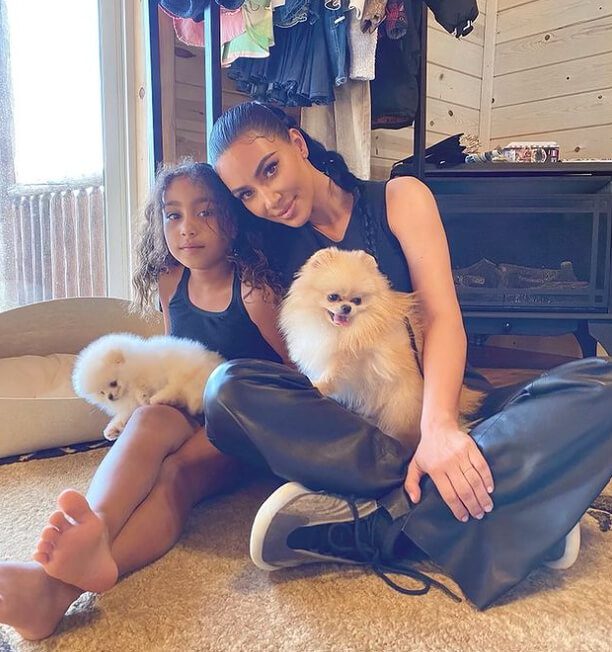 Years after the announcement, Kim Kardashian West answered the long-awaited question in an interview. With a name like North West, people were wondering if this was intentional; giving their daughter a name comprised of two locations. According to Kim, the idea for North came from a joke made by Jay Leno.
Mae James Bair
Actress Hilary Duff was a household name in the early 2000s, having portrayed the eponymous Lizzy McGuire on the famed Disney Channel series. She married Matthew Koma in 2019 and the two have since had two daughters. In 2021, she gave birth to her third child, Mae James Bair.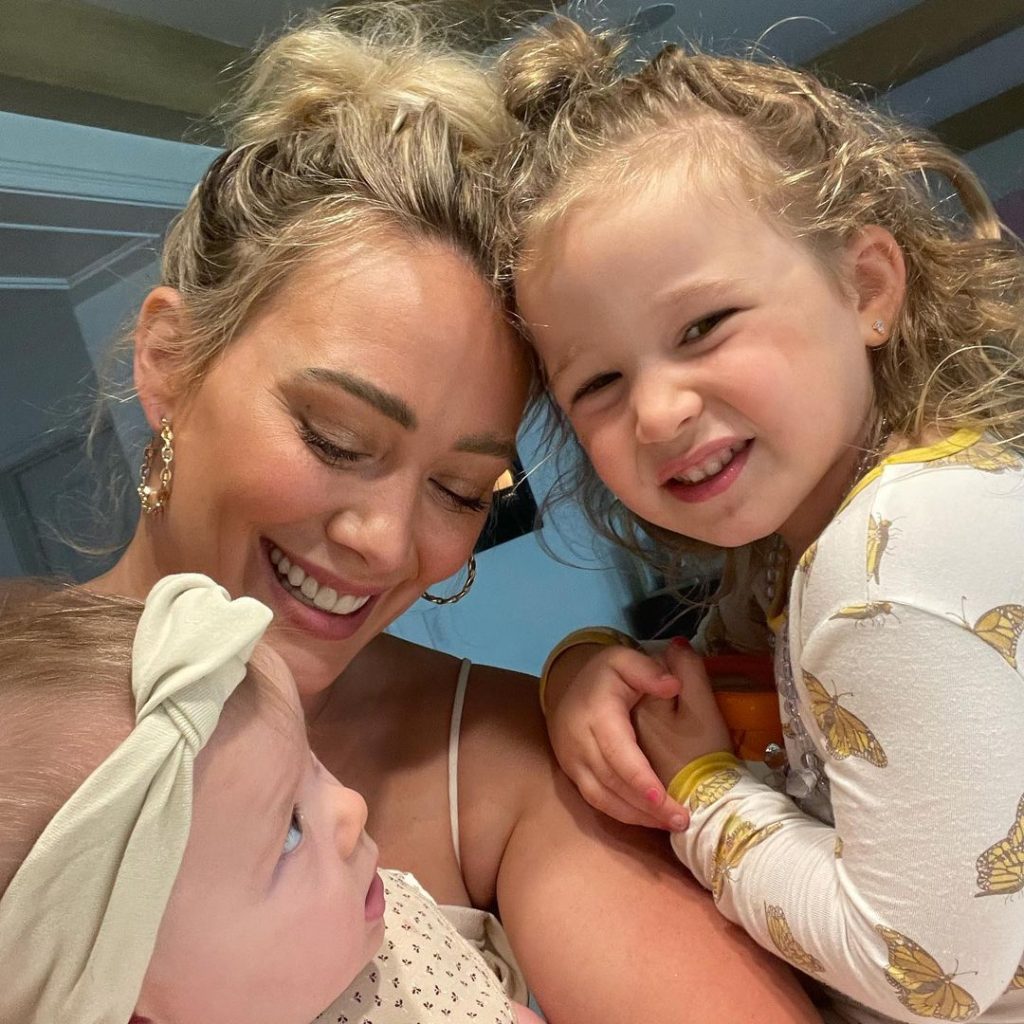 Mae is a variant spelling of the name May. The month May gets its name from the Roman goddess Maia, the mother of Hermes. Although it is not a common name, there have been several famed actressses bearing the name, including Mae West and Mae Whitman.
Elliot Rowena Adams
Troian Bellisario officially became a mother of two on May 15th, 2021. The Pretty Little Liars star announced that she and husband Patrick Adams have welcomed their second child, a daughter who they named Elliot Rowena. The unique name choice came as a surprise, as it is a traditionally male name.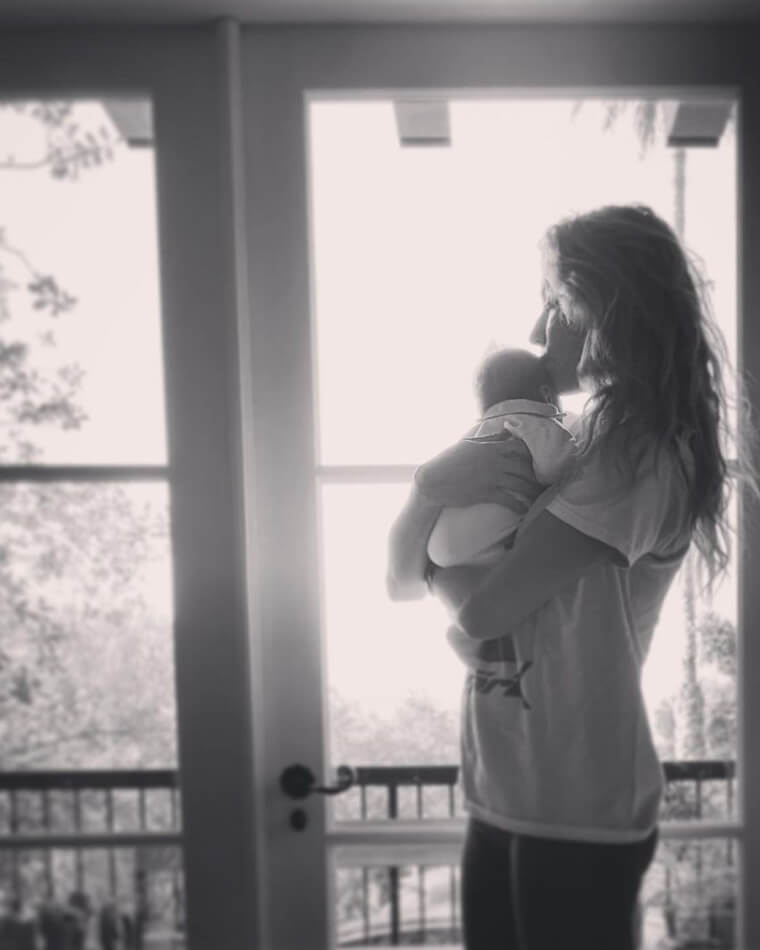 Elliot stems from the name Elias, which traces back the Biblical name Elijah. In Hebrew, Elijah means "my God is Yahweh," with "Yahweh" being the old Hebrew name for God. The origin for Rowena is uncertain, but in Germanic it could be traced to the words for "joy" and "fame."
Rose Opal Esmè Solomon-Swash
Singer Stacey Solomon and actor Joe Swash revealed the name of their beautiful baby girl to beRose Opal Esmè Solomon-Swash. Well, it's no secret that Stacey is a huge fan of roses, so we understand why she'd want to name her child Rose.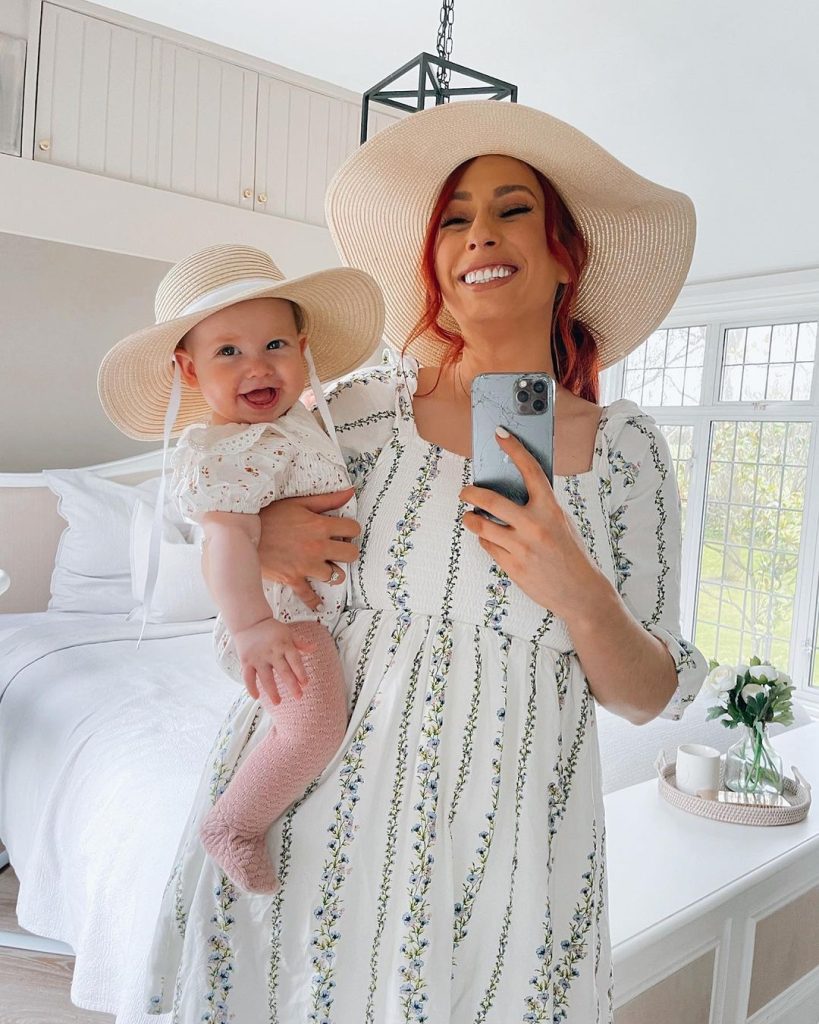 Contrary to popular belief, Rose as a name does not come from the flower. It's a Norman version of the Germanic name Hrodohaidis, which means "type" and "fame." Opal, commonly known as a gem, ultimately comes from the Sanskrit word upala, which means jewel.
Margot Chapman
YouTuber Jim Chapman and his wife Sarah, a well-known model, shared with their fans the birth of their first child Margot in late 2021. The name Margot is a French version of the English name Margaret. Both names are exclusively feminine names.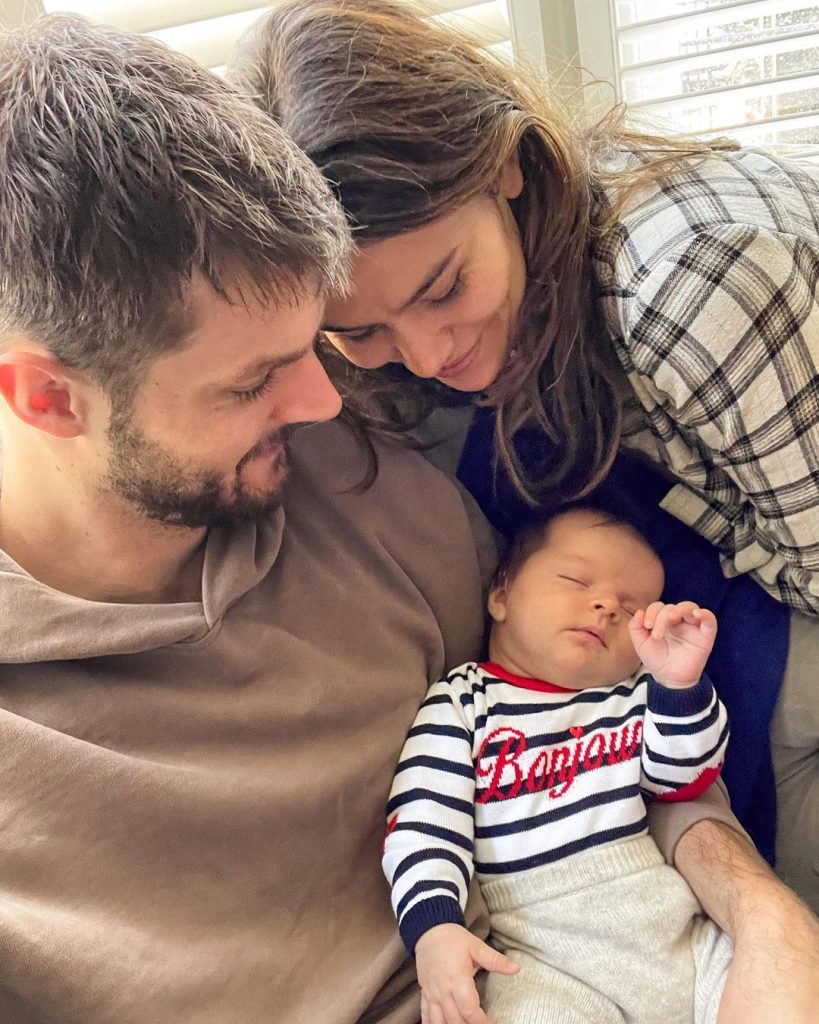 Margaret comes from the Latin word Margarita, which in turn comes from the Greek word margarites, which means "pearl." Margot has gained popularity in England, France and the United States in the past few decades. In 2020, it was the 47th most popular name in France.
Melody "Zside"
Famous YouTubers Laurenzside and Bobizard brought smiles to their fans faces when they announced the birth of their daughter Melody in May 2021. In the United States, Melody saw a peak in the 1960s, and has picked up in popularity again in recent years.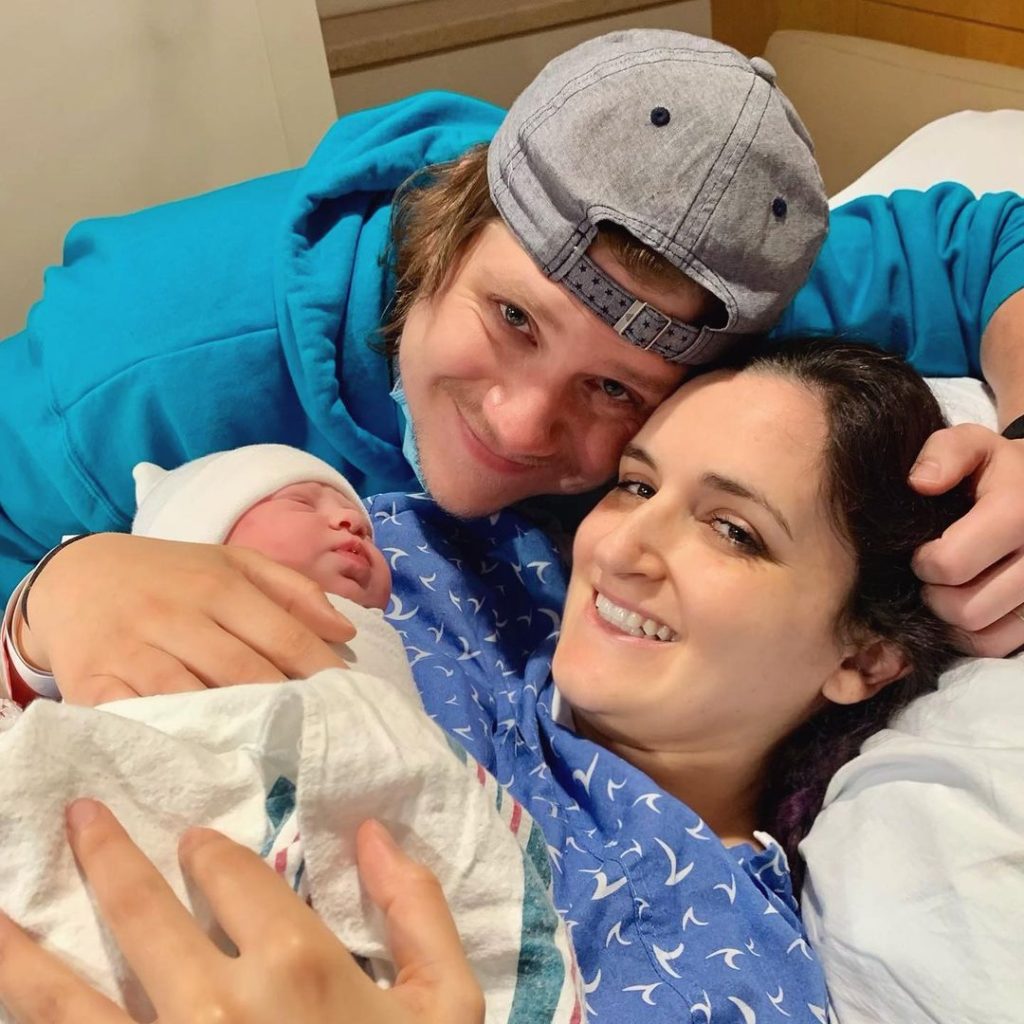 Melody has its origins in the Greek word melos, which means "song" and aeido which means "to sing." In its present form, Melody came from Old French and Late Latin. Melody comes with a joyous aura; it's a lovely name for any baby girl!
Ariel Swanpoel
Victoria's Secret model Candice Swanpoel named her son Ariel. Why do we mention a baby boy on a list of girls? Well, plenty of names have a feminine and masculine version. In fact, you're probably more familiar with the famous mermaid Ariel! Admittedly, Ariel is usually the male spelling, and Arielle is female.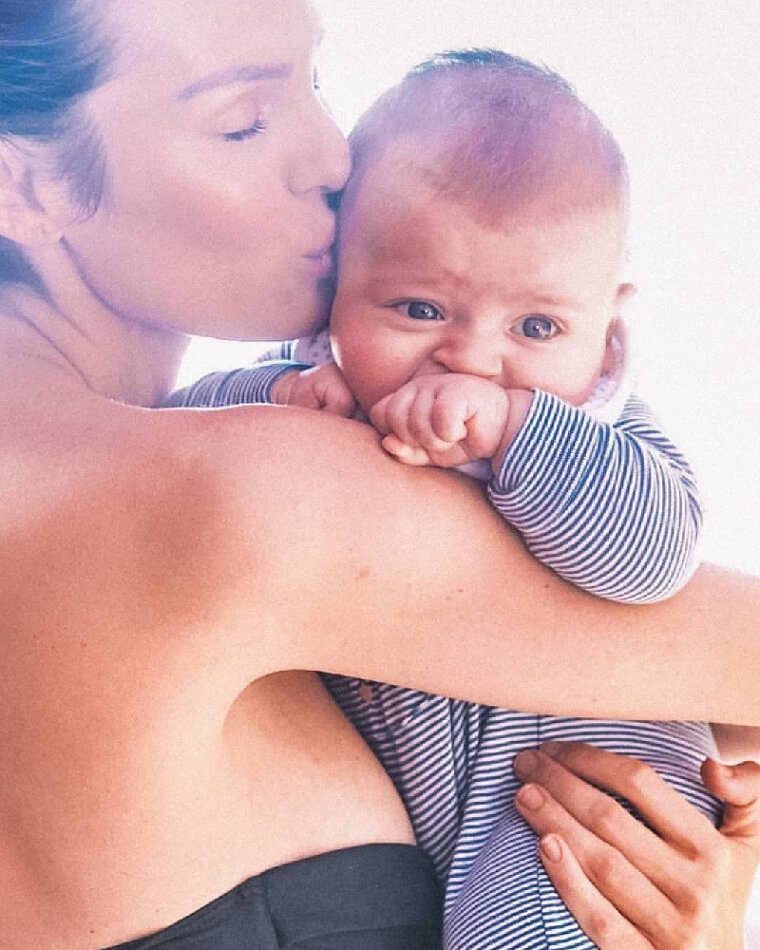 In Hebrew, it means "Lion of God." In fact, it's another name used for Jerusalem in the Torah. Of course, it's no surprise that the name gained popularity as a baby name in the 1980s following the release of The Little Mermaid.
Sunny Sandler
If you've ever seen a comedy movie, you've probably heard of Adam Sandler. While filming the movie Big Daddy, he met is wife Jacqueline Samantha. In 2008, Jackie gave birth to their second daughter, Sunny. The couple has kept their daughters Sadie and Sunny from the spotlight as much as possible.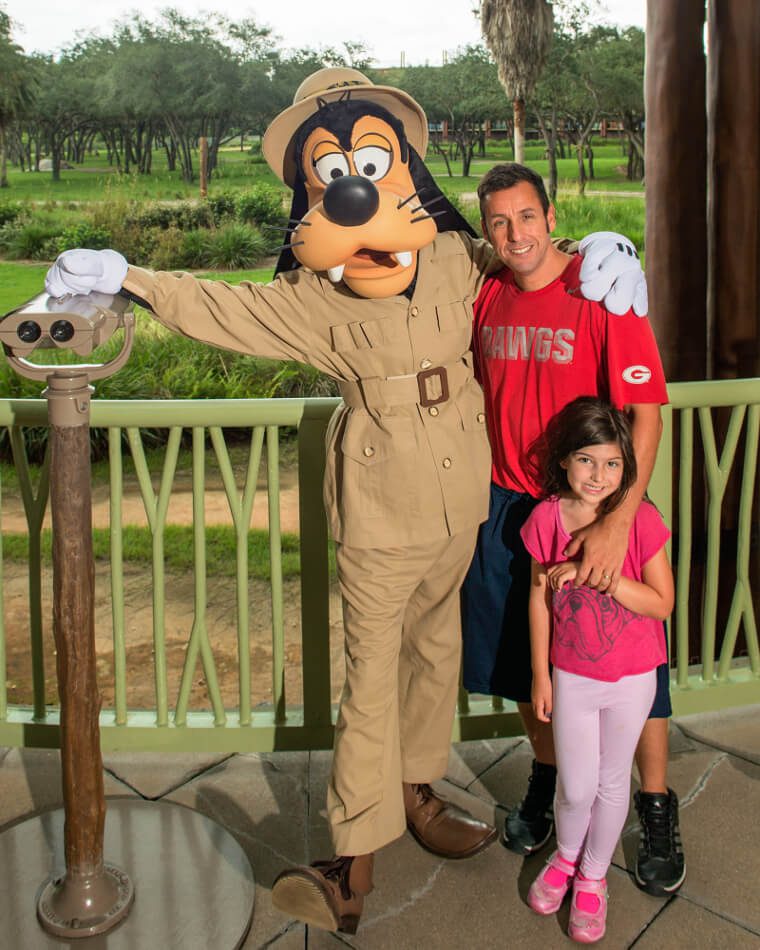 Sunny is not a common English name, with only a brief peak in popularity in the mid 1970s. Obviously, the name comes from the English word sun, which means. As a name, Sunny means "sunshine" and "cheerful." Although it is considered feminine, the name is actually unisex.
Seraphina Rose Elizabeth Affleck
Although Jennifer Garner and Ben Affleck have common names, the two chose a unique name for their second daughter. Born in 2009, Seraphina came into the world. Despite what you might think, Seraphina is not a diminutive of the Biblical name Sarah.
Seraphina may not be Sarah, but it is still Biblical. Seraphinus is a Latin name stemming from the word seraphim, which appears in the Bible. The seraphim, which means "fiery ones" in Hebrew, were a group of six-winged angels. The only notable figure with the name is a 13th century Italian saint.
Athena Amelia Arzón-Butler
Robin Arzón, a popular fitness coach, and her husband Drew Butler named their first baby Athena. Athena is derived from Greek, specifically Greek mythology. Even the city of Athens gets its name from the same source: the Olympian goddess Athena.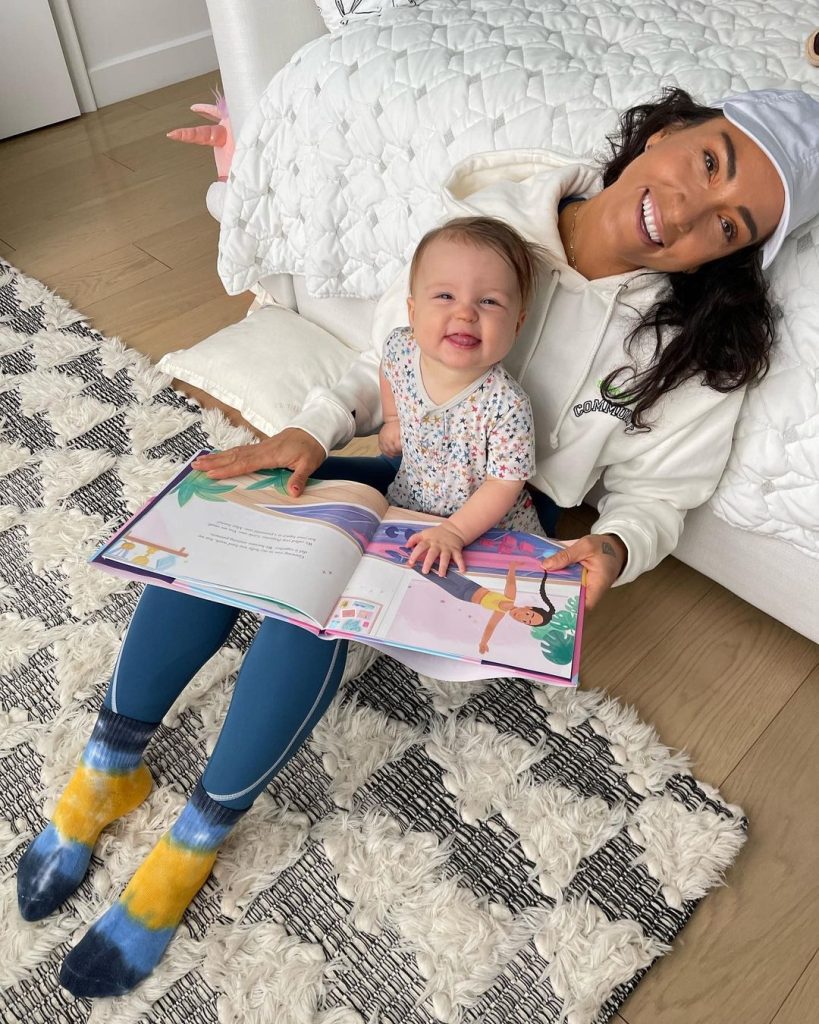 Pallas Athena was the protector goddess of the Athenians and the Greek goddess of wisdom, so this name, which can be written with "h" (Athenea) means "wisdom." It represents boldness, courageousness, efficiency, and hard work, even in the face of great challenges.
Delilah del Toro
Oscar-winner Benicio del Toro played the part of a Hollywood playboy when he got entangled in an emotional affair with Kimberly Stewart. In 2011, Kimberly gave birth to a beautiful baby girl by the name of Delilah. Are we the only ones that started humming "Hey There Delilah"?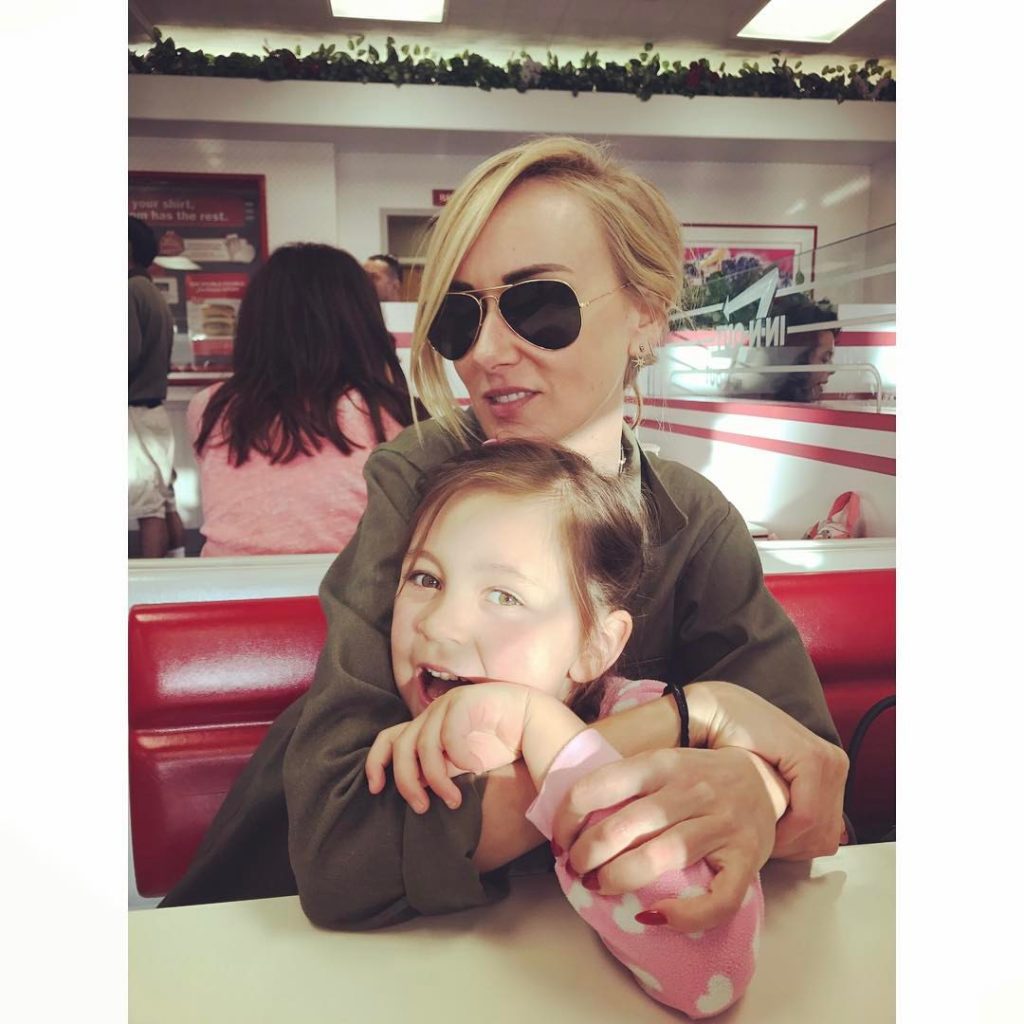 Delilah is a Biblical name, belonging to the lover of the legendary fighter Sampson. In Hebrew, Delilah means "weak" or "delicate," which makes sense given the story of Sampson and Delilah. In the tale, Delilah betrayed her lover, revealing his weakness to his enemies.
Lilia Skube
Jessica Skube is a famous YouTuber, known for her channel called JessFarm, where she vlogs about motherhood and similar topics. In 2014, she announced the birth of her daughter Lilia Jean. Like all of her children, Lillia's middle initial is J.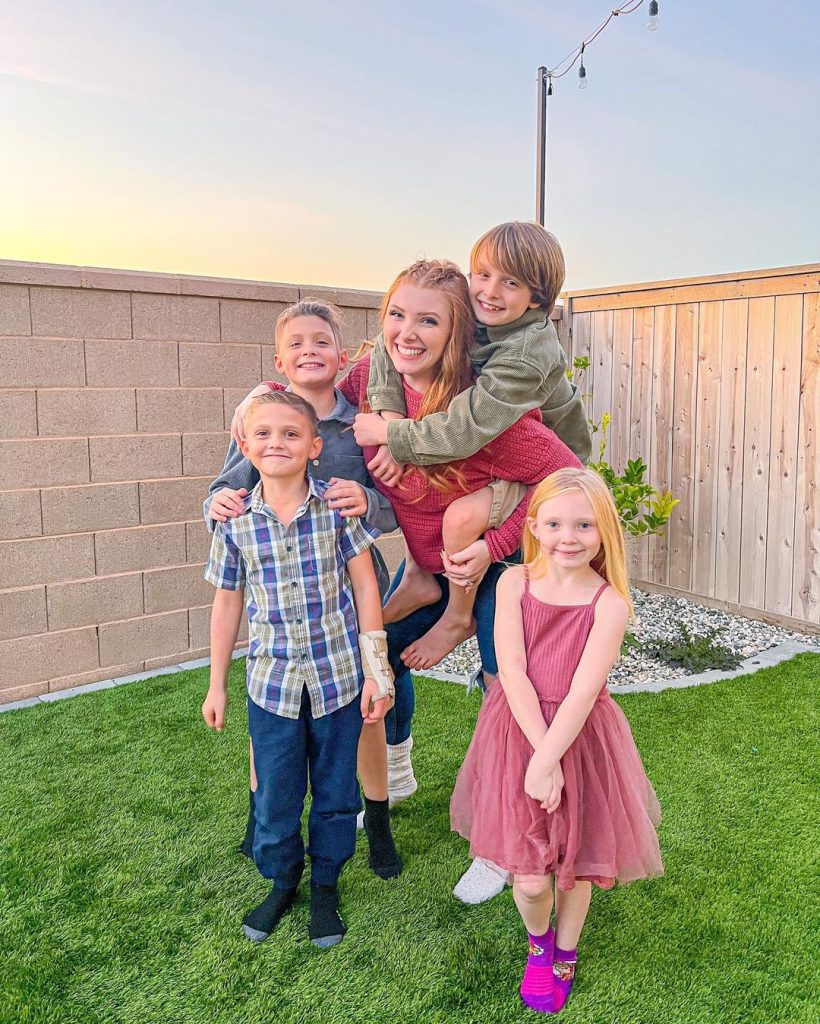 Lilia comes from the name Lily, though there are several languages that can be attributed to its origin. In Italian and Spanish, it's directly Lily, but in Russian or Ukranian, it transitions through Liliya. The name Lily comes from the Latin word lilium, and is a reference to the flower.
Josephine Frances Goldman
Celebrity chef Duff Goldman and his wife Johanna are the proud parents of a baby Josephine. They welcomed Josephine Frances Goldman into the world in 2021 through an Instagram post where Goldman said he "didn't have words to describe this blessing."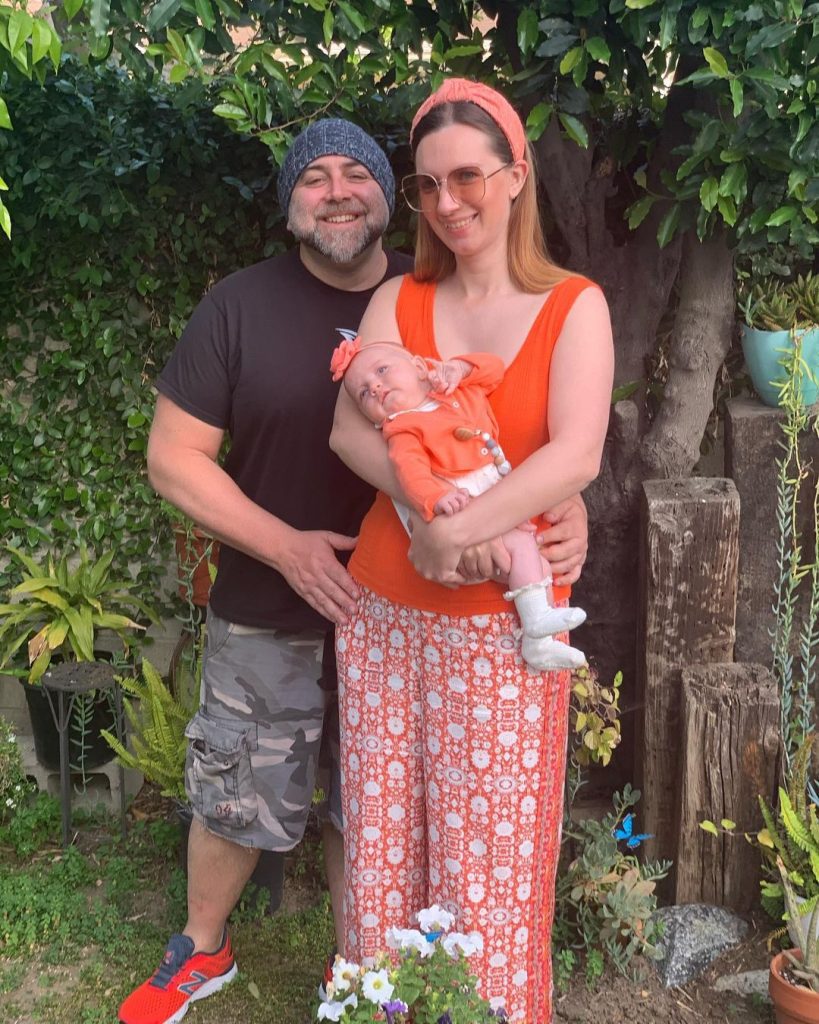 As we mentioned before, Josephine comes from Greek and ultimately Hebrew. Frances is the feminine version of the name Francis. As a female name, Frances saw a peak in popularity in the United States in the 1920s, though it was used occasionally for males, too.
Posie Rayne Labrant
The social media power couple Savannah and Cole Labrant had their second child in 2018, a baby girl they named Posie. Posie is an alternate spelling of the name Posy, a diminutive of Josephine. Alternately, Posy is simply derived from the term for a bunch of flowers.
Are you ready to go on a journey? Posie comes from Posy, from Josephine, from Joséphine, the feminine version of Joseph! It's amazing how names get their own twist as different cultures and languages incorporate it into their society. In that long name chain, it went from Hebrew, to Greek, to French, to English!
Alani by Asia Leigh
Social media star Asia Leigh introduced the world to the name Alani when she gave birth to her daughter. Alani is a unique name, so its origins aren't as certain as some of the other names on this list. It either stems from Alana, or alani, which means "orange" (the fruit/tree) in Hawaiian.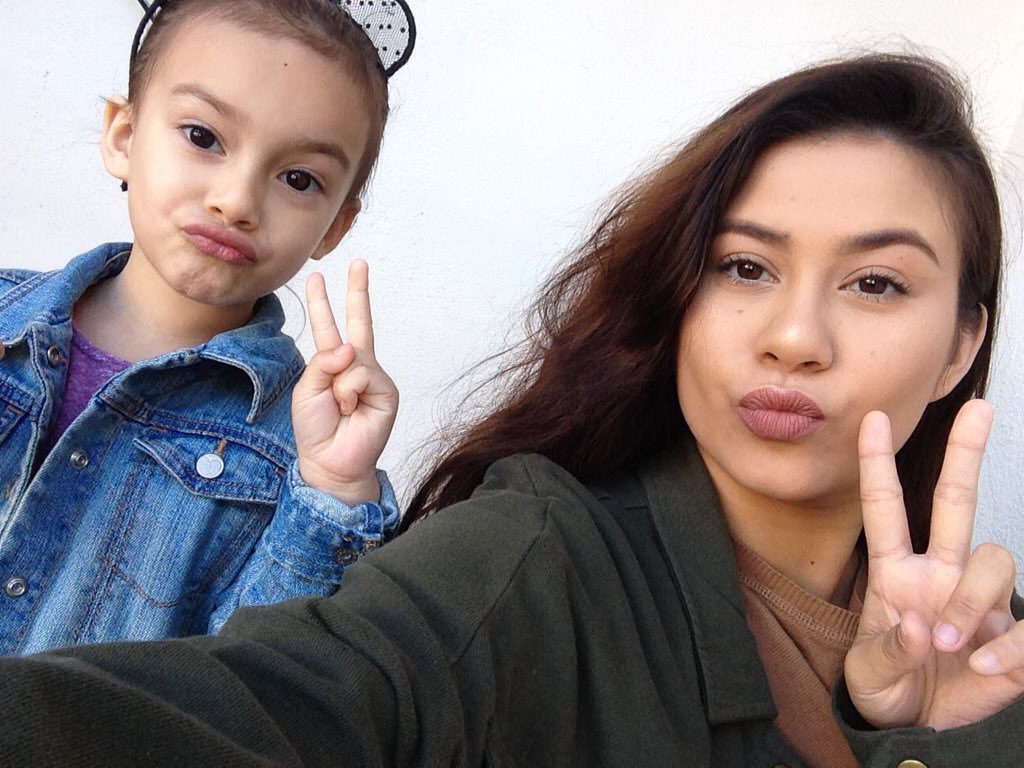 Alana is the feminine form of Alan, which has been used since at least the 6th century. It's unclear where Alan comes from, but one interpretation is that it means "handsome" or "little rock" in Breton. Alana has seen consistent use in England and Whales over the years.
Marlowe Miller
Sienna Miller is an American actress well-known for her roles in films such as American Sniper and 21 Bridges. Sienna had a daughter in 2014 with her ex-boyfriend Tom Sturridge, whom she named Marlowe. Although it is traditionally a surname, Marlowe is a unisex first name.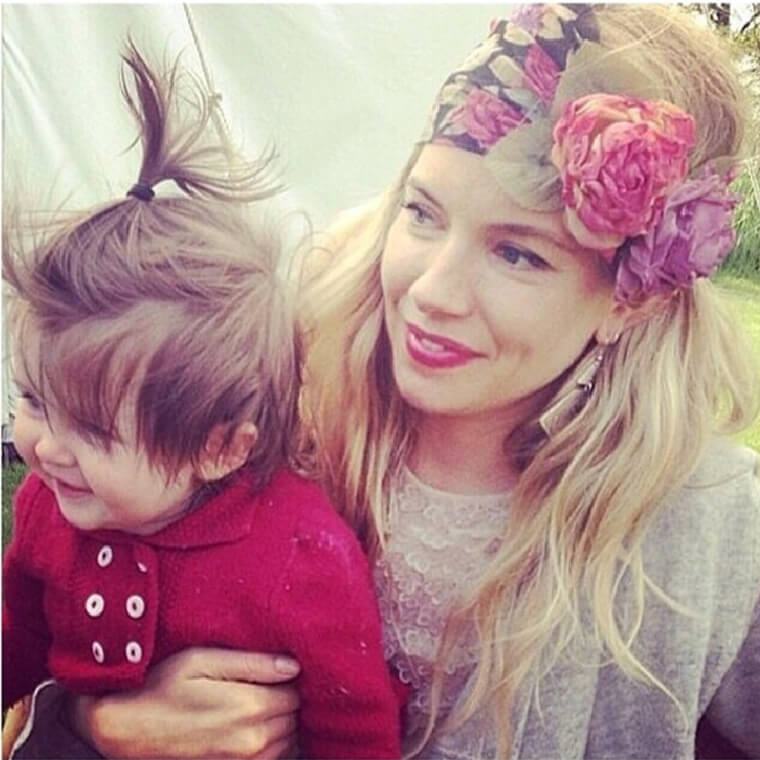 The name Marlowe comes from Old English. Like most English names, the surname Marlowe refers to a location; in Old English it means "remnants of a lake." Since it's traditionally a last name, there are few, if any, people with the first name Marlowe.