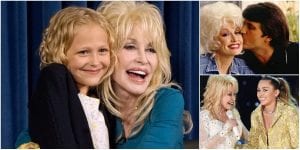 Things Only Those Close to Dolly Parton Will Know
By Luisa K
---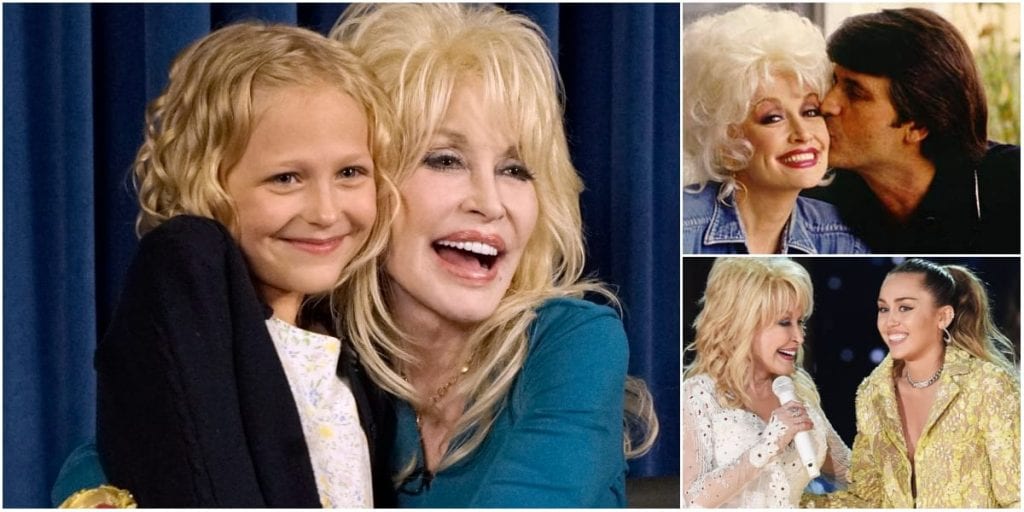 Needing no introduction, most people will know or at least have heard about Dolly Parton. After all, she is one of the most famous and iconic singer/songwriters in the world. The country singer has made appearances in movies and documentaries, as well as becoming a personal brand in her own right. Dolly Parton is as equally well known for her distinctive personal appearance as she is for her singing and acting career. Yet, despite the blonde hair, colorful outfits, and prominent assets, the real Dolly Parton remains a bit of a mystery. Everybody thinks they know Dolly but do we really? Despite deliberately portraying herself as a "dumb blonde," she has previously proven and said that she is neither dumb, nor is she a real blonde! Prepare to learn something new, as the people who know her best reveal little known facts about the real Dolly Parton!
An Icon
Dolly Parton is an iconic name! Since she first found fame in the 1950s, Dolly has enjoyed a singing career, been featured in films and documentaries, and been involved in charity work. In fact, there isn't much that Dolly Parton hasn't done in her professional life.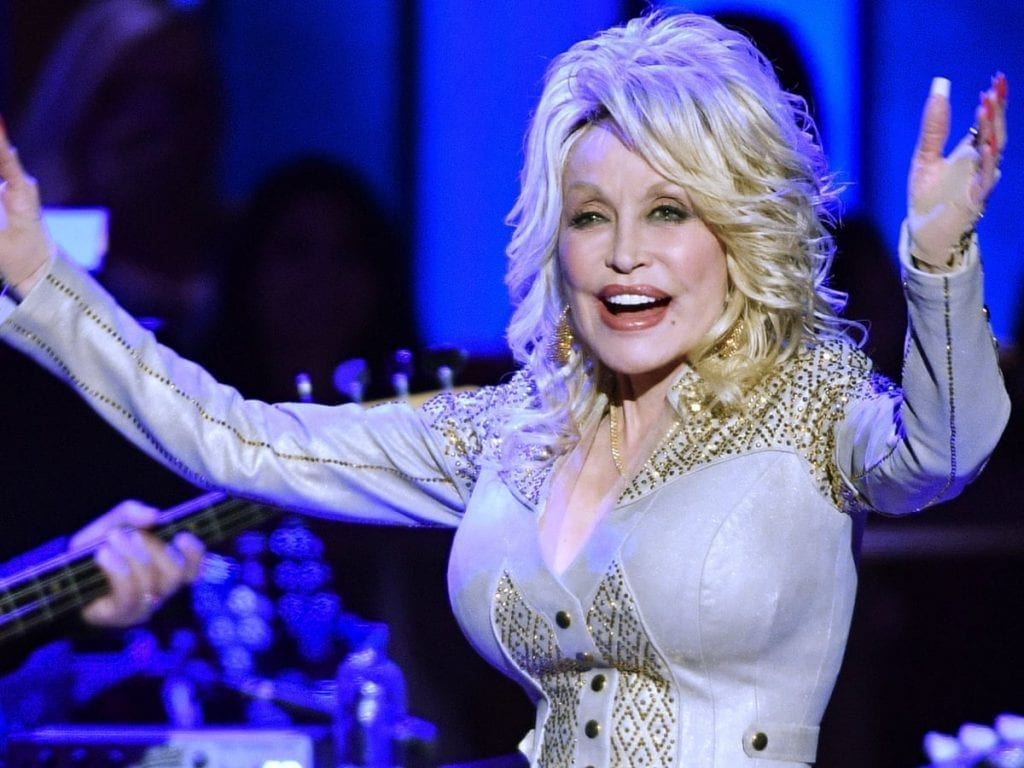 Although her primary profession is singer/songwriter, admittedly, she probably isn't the younger people's cup of tea in terms of her musical style. That said, it's hard to find a demographic of people who don't recognize the name, Dolly Parton. So what makes the great Dolly Parton so legendary?
Hard Working
Dolly Parton has previously said in an interview for Billboard magazine that: "God has put a lot of great people in my path to help me." She is very appreciative of what she has and who she has in her life. So it's interesting to hear what those closest to Dolly have to say about her.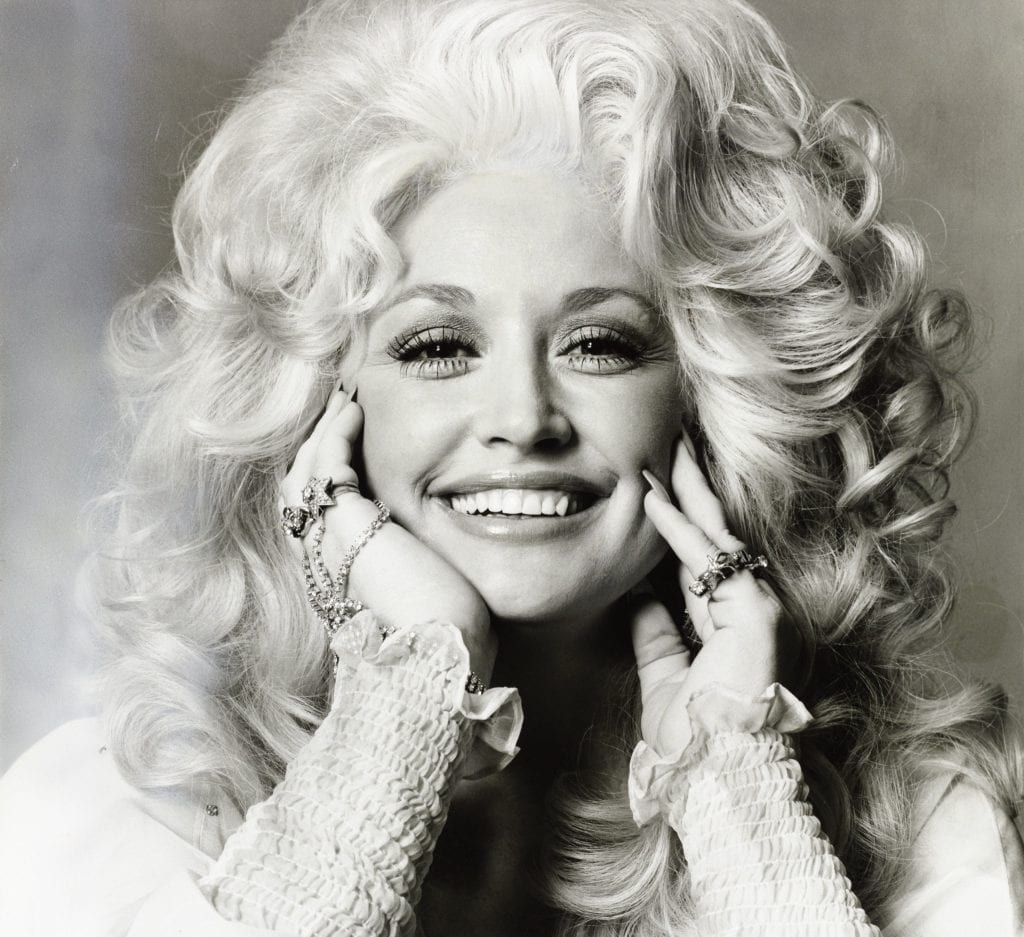 It turns out that it's difficult to find anybody who doesn't have something positive to say about Dolly! The APA Executive VP of Worldwide Music, Steve Martin, has worked with Parton on many occasions. He has also had the chance to get to know her in her personal life, away from the cameras and all the glamour. He has nothing but good words about Dolly and says that she has become a "cultural icon" in her own right and that people have no idea just how hard-working she is!
A True Legend
When it comes to people coming forward to praise Dolly, people are forthcoming in saying good things about her. The Senior VP of Sony Music Masterworks U.S, Chuck Mitchell, says that it's difficult to describe Dolly because it's too easy to keep using the words "icon" and "legend," but the truth is that she is an icon and legend!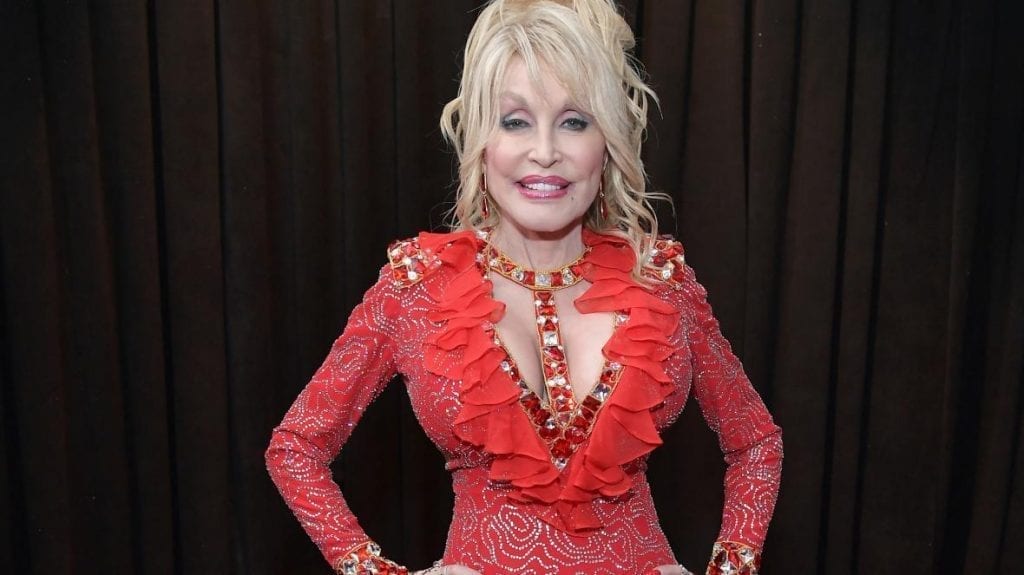 Chuck Mitchell speaks highly of Dolly and says that as well as being highly talented, she also has a great personality to match. He thinks that her personality is what makes her so loved among fans. She is a unique character, and as Mitchell says, an "extraordinary figure."
A Dolly for Every Situation
Steve Summers is now a key player in Dolly's team, working as her creative director and designer. But actually, he only started off as a backing dancer but was promoted within Dolly Parton's team. It is Steve's job to dress Dolly for every occasion.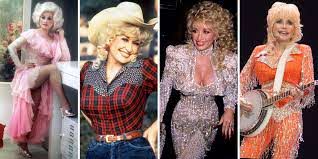 He says that Dolly is great to work with and such a great canvas to dress. The fun part for Summers is the variation in choosing outfits for his employer. Dolly has so many different roles from singer, charity worker, book lady, and Steve gets to style her for all of these occasions.
Dolly's Affair?
It's well noted that Dolly Parton has a very strong work ethic, and throughout her career, people have even gone on to question why that is?! There have been rumors that the reason she puts in so many hours at work is that she's been secretly having an extra-marital affair for years.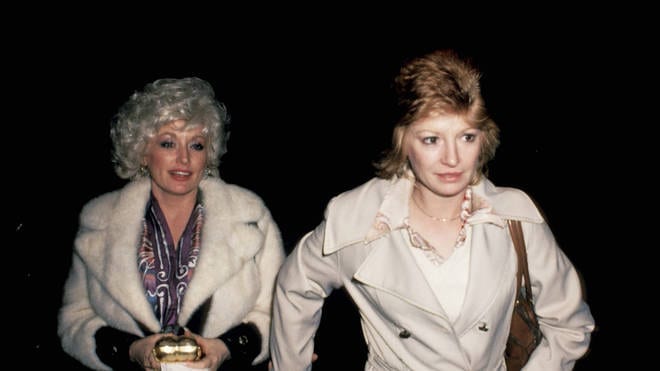 While Dolly has been married to her husband for over fifty years and has one of the longest marriages in Hollywood, it is thought that she is also devoted to Judy Ogle, her female personal assistant. There have been many alleged claims over the years that Dolly has been having an affair with Judy.
Dolly and Judy
Dolly and Judy's close relationship has certainly sparked conversations over the years. Of course, for many years, there have been rumors that Dolly and Judy have been having a lesbian affair, despite Dolly being married for over five decades.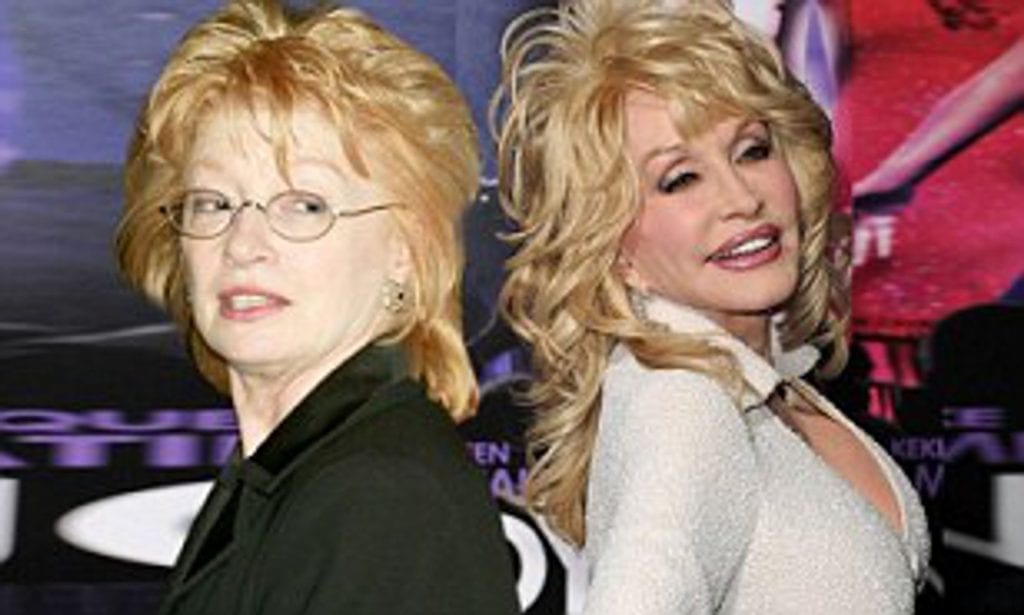 Dolly openly refers to Judy as her girlfriend, which has only fuelled talks about their alleged affair. In 2019, Dolly decided to address these rumors. She said that she and Dolly get on great and they have known each other since they were children. There is a lot of love between the two women, but it is nothing more than a loving, platonic friendship!
Mr. Dolly Parton
One of the key figures in Dolly Parton's life and career is of course, her long-term husband, Carl Dean. Carl has been beside Dolly's side for the majority of her career, and together their marriage has stood the test of time.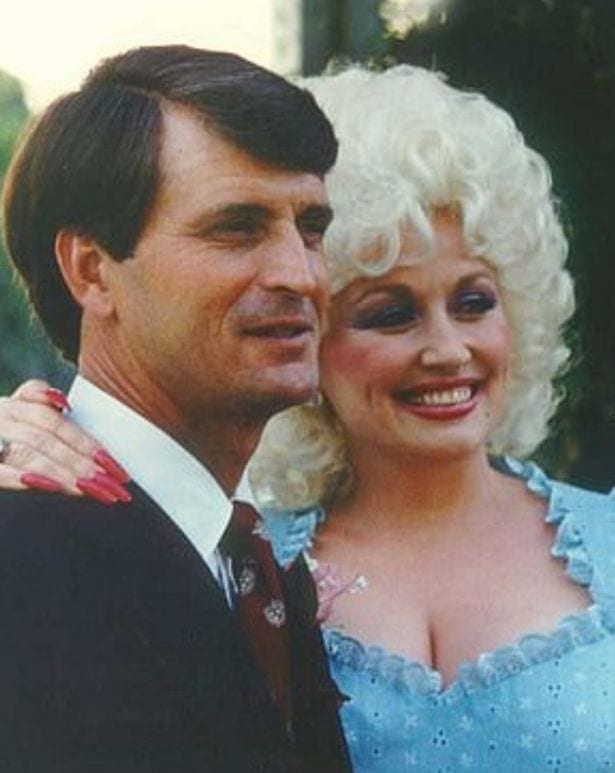 Dolly married Carl Dean in 1966, and they have been together ever since. During the early years of her career, Parton was linked with numerous men, but she was quick to state that there has only ever been one man for her!
Her Unknown Husband
While Dolly Parton might be a household name to most, Carl Dean is probably not. Unless you know anything about Dolly's very private personal life, you can be forgiven for not knowing who Carl Dean is. That's because Dean prefers to stay out of the spotlight.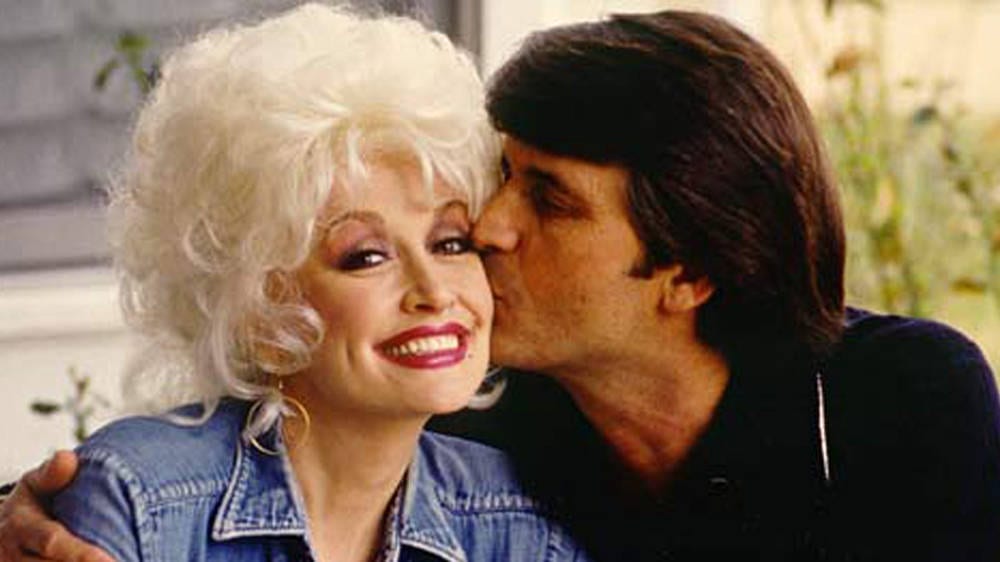 They may have been married for over fifty years but the couple is rarely seen together in public. The interesting thing about Mr. Dolly Parton is that he isn't famous, and he chooses not to get involved with the world his wife is part of. He is just a regular guy who happens to have a famous wife.
Not a Big Fan
They say opposites attract, and perhaps that's what has kept this pair loved up for over five decades! Not only does Dolly's husband, Carl Dean, like to stay out of the limelight, but he also isn't her biggest fan either! It turns out that Carl has only seen Dolly perform on a handful of occasions.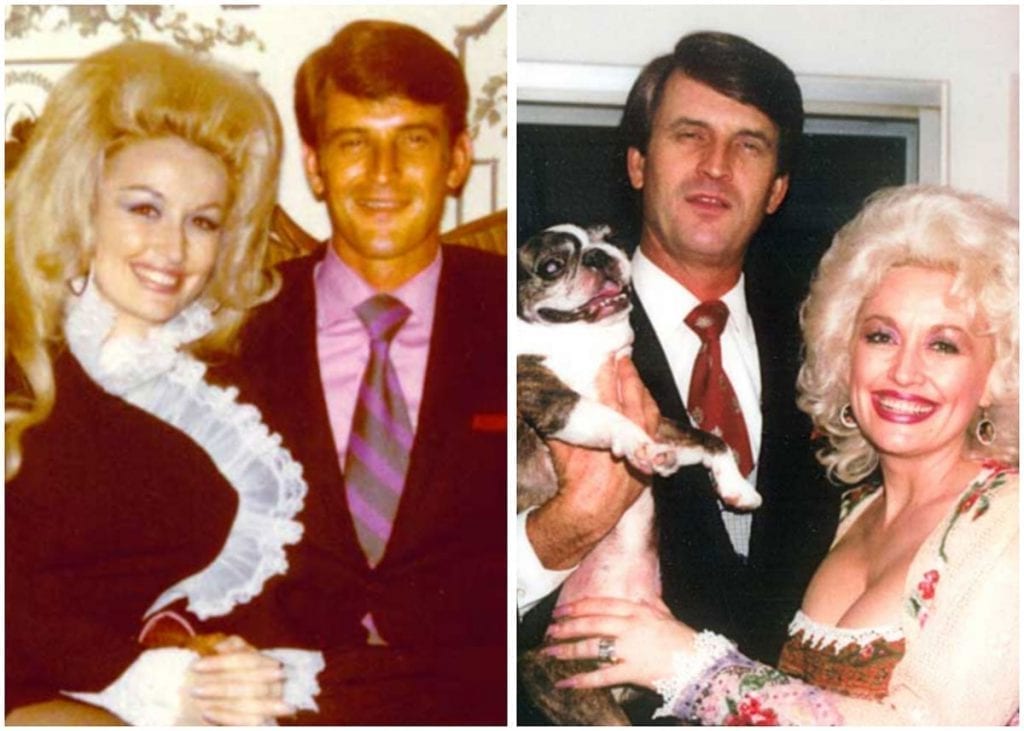 Dolly's husband prefers to stay at home and leaves her to travel the world and do her thing. This leads us to believe that there is definitely a different side to Dolly's public image that we know because clearly, this married duo is not your average showbiz couple!
Threatening Messages and Trolls
It's difficult to imagine that anybody could hate Dolly Parton. But just like many stars, Dolly has her own hate groups and internet trolls who like to send her threatening messages. The reason for their hatred towards her is petty; it's mainly because they don't like her musical style and lifestyle choices.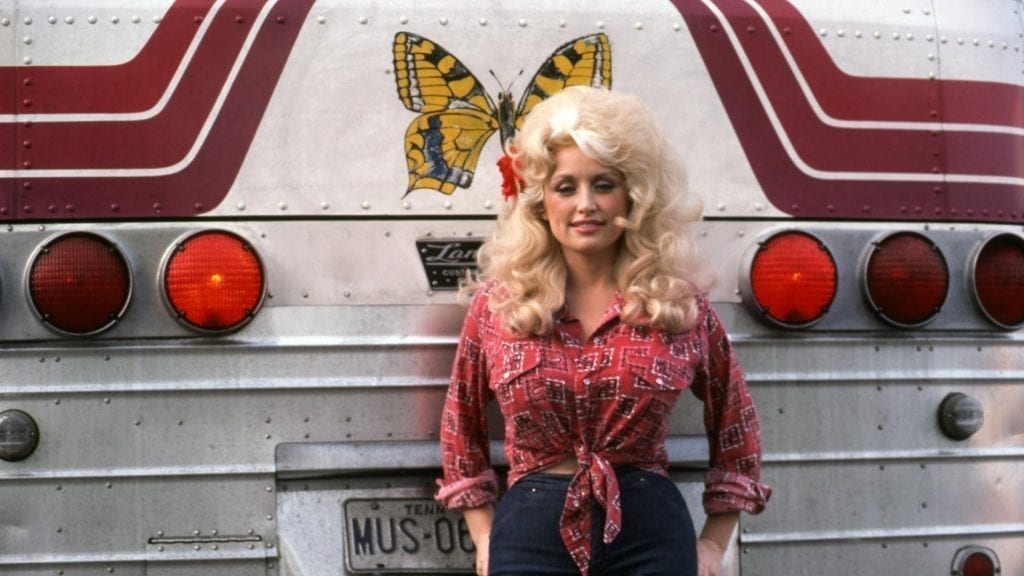 Throughout her career, Dolly has received many threatening messages and one hate group, in particular, is responsible for the majority of the threats she has received. Their strong hatred towards her stems from Dolly's promotion of LGBTQ issues.
Her Charity Work to Honor her Father
Dolly Parton and her husband, Carl, do not have any children of their own. However, Dolly Parton loves children, which is why she does all she can to help younger generations. As part of her charitable work to give back to society, Dolly launched a nonprofit program to encourage children's love of reading.
Dolly is said to have set up the program in partnership with the nonprofit charity Imagination Library to honor her father, who was illiterate. It's because of her work with this particular charity that Dolly has often been nicknamed "The Book Lady." Dolly's dad was immensely proud of his daughter's efforts to get children reading and enjoyed hearing people call her "The Book Lady."
Country Singer
When Dolly first burst onto the music scene in the 1950s as a country singer, she epitomized what we imagined a country star to look like. With her southern drawl, cowboy boots, and voluminous blonde hair, Dolly quickly became the poster girl for country and western music.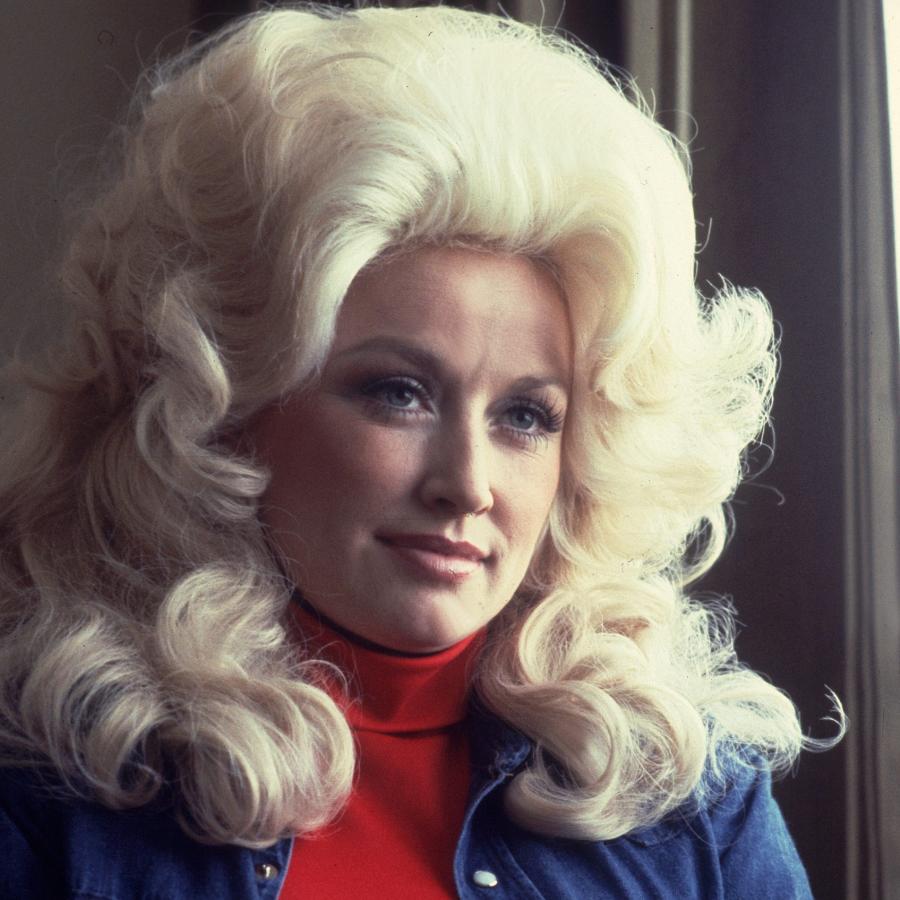 But Dolly didn't just want to be known as a country singer. It wasn't long before she diversified her style and ventured into different musical genres too. She's spread herself across country-pop, gospel, pop, and bluegrass too. Like many musicians, Parton has used a lot of her personal experiences as inspiration for her songs. But just because she sings about her personal experiences doesn't mean we know all about the real Dolly Parton.
The Businesswoman and Humanitarian
Over the years, Dolly has established herself as a singer, songwriter, actress, and producer. She is one heck of a businesswoman! However, she is also equally as dedicated to her work as a humanitarian and philanthropist. Giving back to her fans is important to her!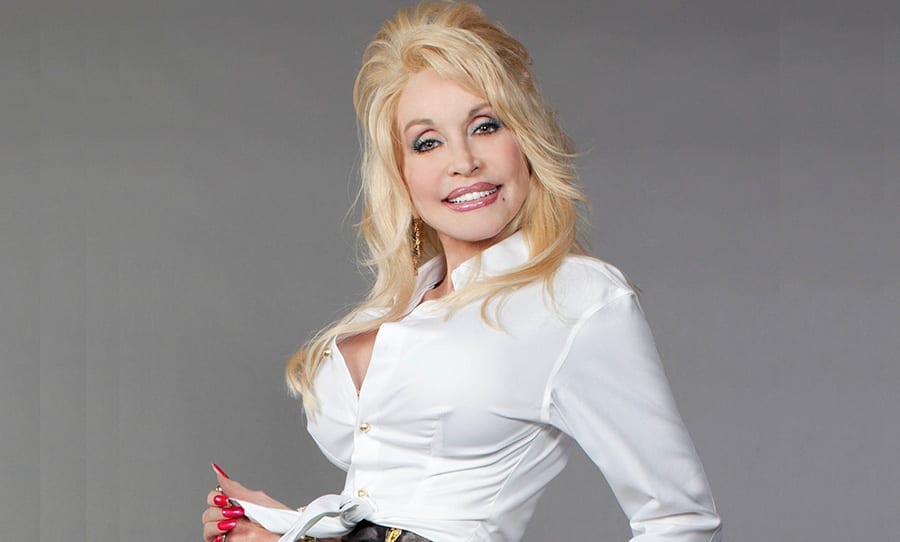 As soon as her career began to bloom, Dolly knew that she wanted to do her bit to give something back to society. She has gone on to create her own Dollywood Foundation and has even created her own theme park. Through her charitable work, Dolly raises money to help those less fortunate.
Pretty Honest
Dolly is just as well-loved by the people around her as she is by her fans. It's not difficult to find people who are ready to say good things about the iconic blonde but Danny Nozell says that there is a different side to Dolly. Nozell is the CEO of Dolly Records.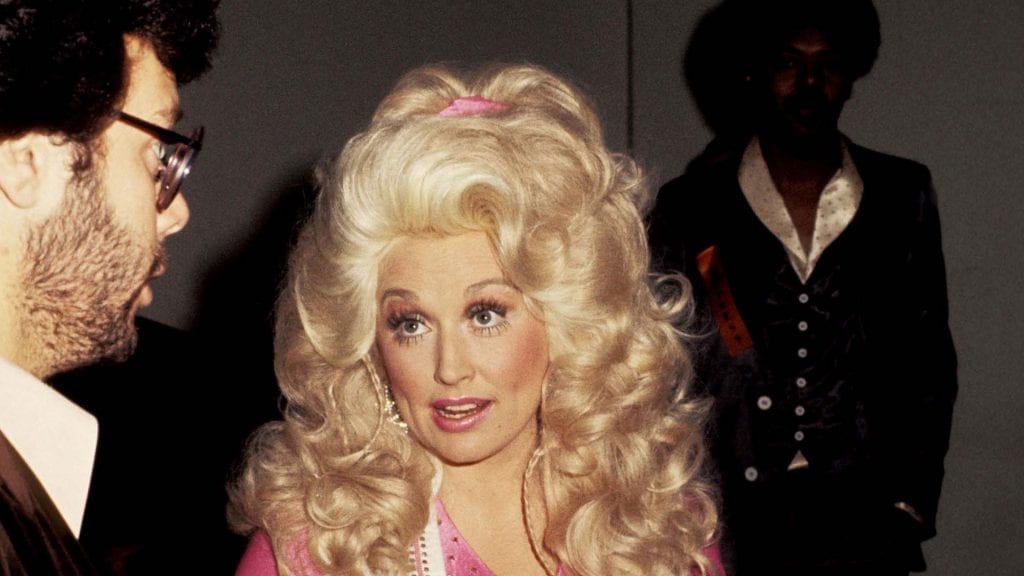 He has revealed that although she is very professional and talented, qualities which he wished younger stars would copy, there's a different side to Dolly's sweet and nice public persona. The CEO claims that when it's just her and the people closest to her, the gloves come off, and the claws come out!
Passing it On to the Next Generation
Dolly is passionate about helping out younger generations in their careers. She has so many friends in the country and western world, and she has happily passed on her wise wisdom and knowledge to these folk. However, there is one young star in particular who Dolly has focused a lot of her time and attention.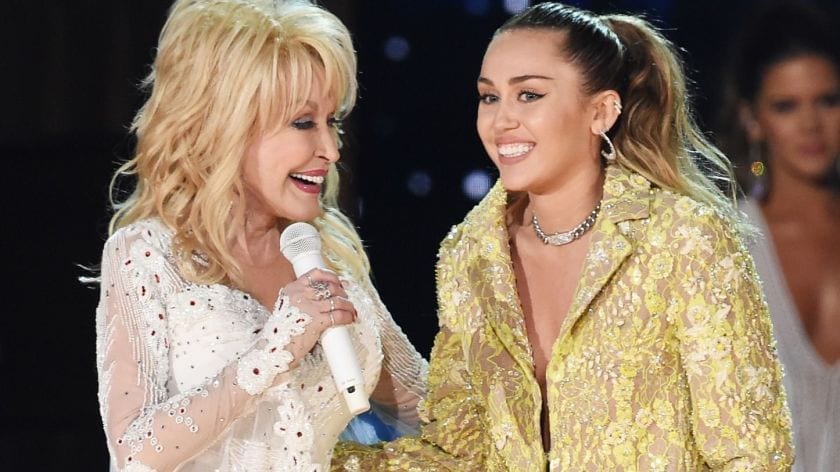 That special young star is Miley Cyrus. Dolly Parton is actually Miley Cyrus's godmother. It is unclear whether Dolly is legally Miley's godmother, but the pair are so close that she certainly passes as an unofficial godmother if nothing else. Cyrus has previously spoken about how close her and Parton are, and the two country stars have even performed some songs together.
Always Be Yourself
Miley Cyrus practically grew up with Dolly in her life and has spoken openly about her godmother's musical talent on numerous occasions over the years. However, Miley has rarely ever spoken about what Dolly is really like as a person or her life and personality behind the scenes.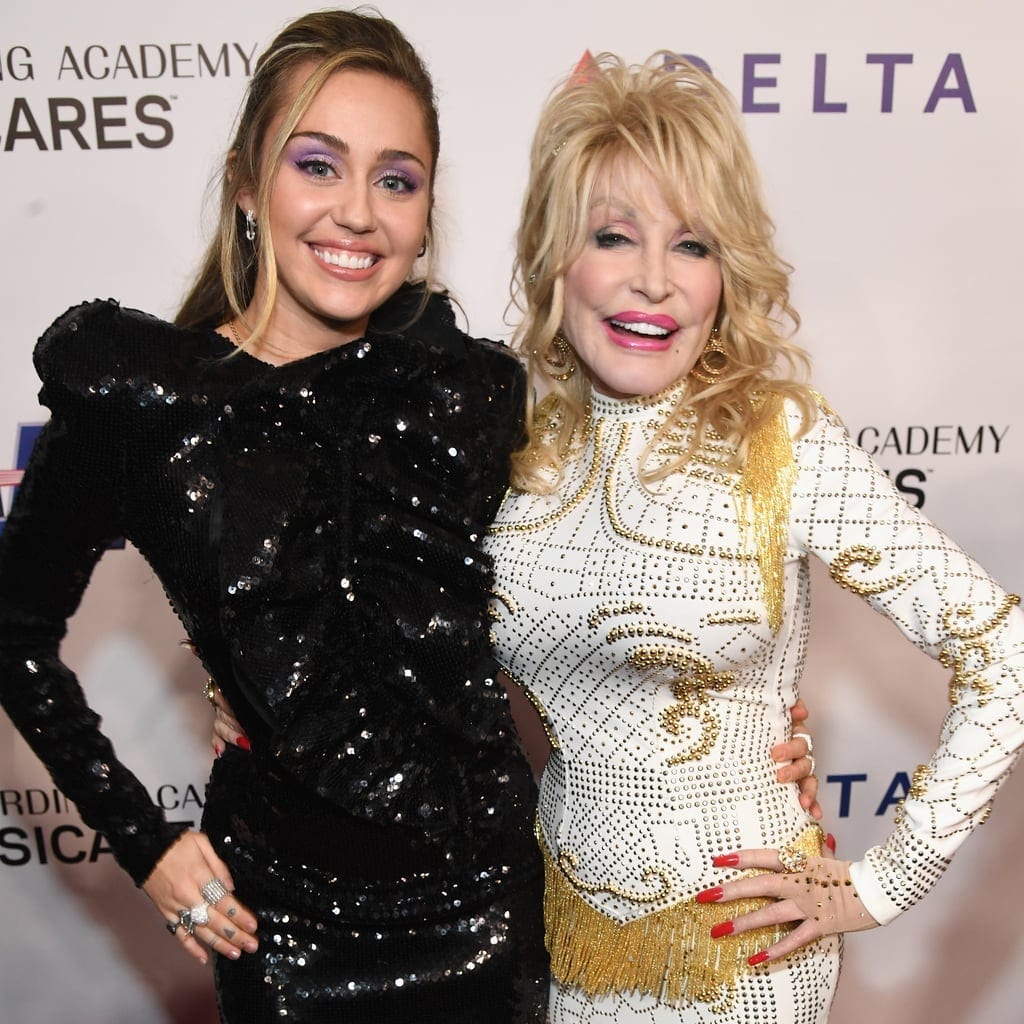 But in an interview with Cosmopolitan in 2017, Miley opened up about what it's like to know Dolly Parton so well. She joked that the best thing about having Dolly Parton as a godmother is having unlimited access to her wardrobe. Cyrus also went on to say that Dolly has taught her many lessons in life, including to always be yourself and in her own words: "Never let success change your heart."
Brand Values
Throughout her career, Parton has very rarely gotten into any trouble. But when you're in the spotlight it's normal to get into a spot of bother at least once or twice. Many celebrities find themselves getting into trouble at some point in their careers. Lucky for Dolly, she has her own team of public relations experts.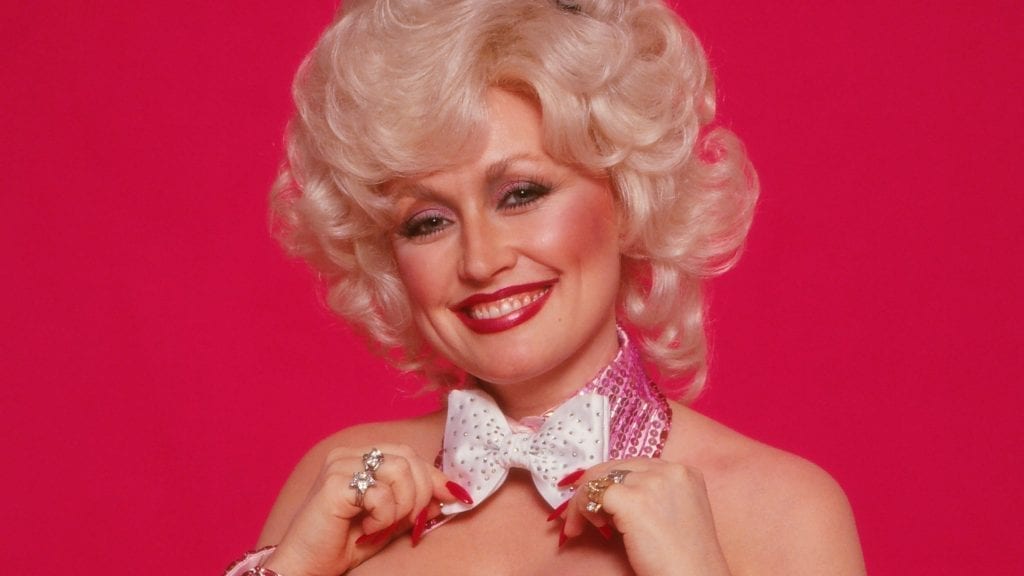 One of the public relations experts who work for Dolly is Kirk Webster, who is the president of Webster PR. Webster and his team have helped Dolly stay out of trouble because they know how to handle her status. Kirk Webster says that Dolly Parton is more than just a musician – she's a brand, which is why they treat her as such.
Working 9-5
As any good musician would know, it's important to have a great band behind you. Dolly has her own dedicated band, and the man in charge of keeping them all under control is Kent Wells. Kent is also Dolly's co-producer. Over the years, Kent has got to know Dolly really well, as one of her members who works closely with her.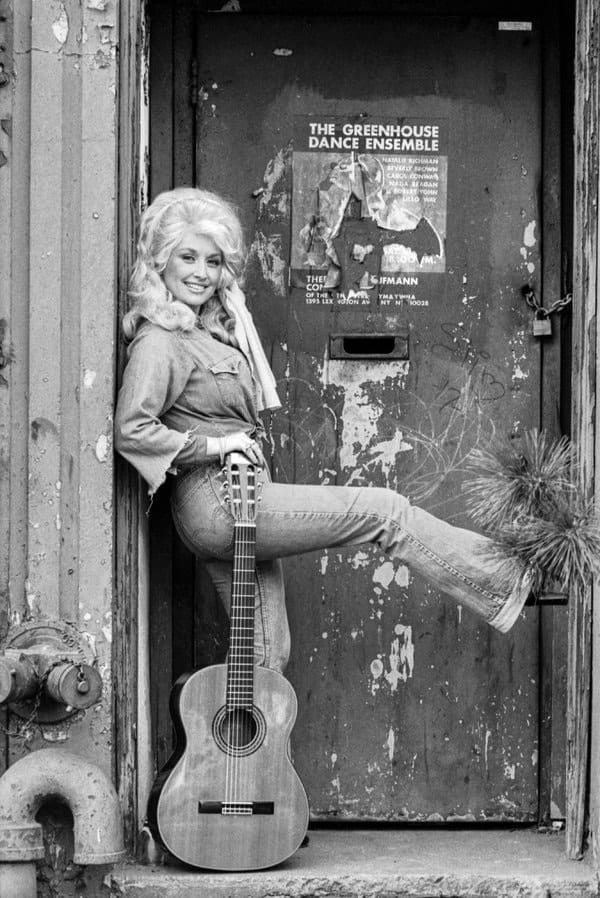 Kent and Dolly have been working together since the late 1980s. Kent Wells says that Dolly has always impressed him with her strong work ethic. When Dolly walks into the room, you know it's time to get down to business. Besides being incredibly hard-working, Kent has also said that Dolly is an "incredible artistic force of nature on every level."  She is exciting to be around and adds a special something to every project she undertakes!
Dolly Parton's Statue
Dolly is originally from the town of Sevierville in Tennessee; this is where she grew up. The Sevierville residents are so proud of their former resident that they decided to honor her and have paid tribute to the singer with a statue located in the town center.
Sevierville's residents are big Dolly Parton fans, and they're also proud to say she originates from their town. The statue is a beautiful, life-size bronze figure of Dolly, sitting with a guitar. The statue attracts many tourists, and the town also offers a Dolly-inspired walking tour for visitors to the town.
Guinness World Records
It doesn't matter whether you're a fan of Dolly's music or not; it's difficult not to find her life, career, and achievements impressive! Not only has Dolly Parton held down a career spanning over sixty years, but she also has one of the longest marriages in showbiz history and has achieved so much more in between all of this!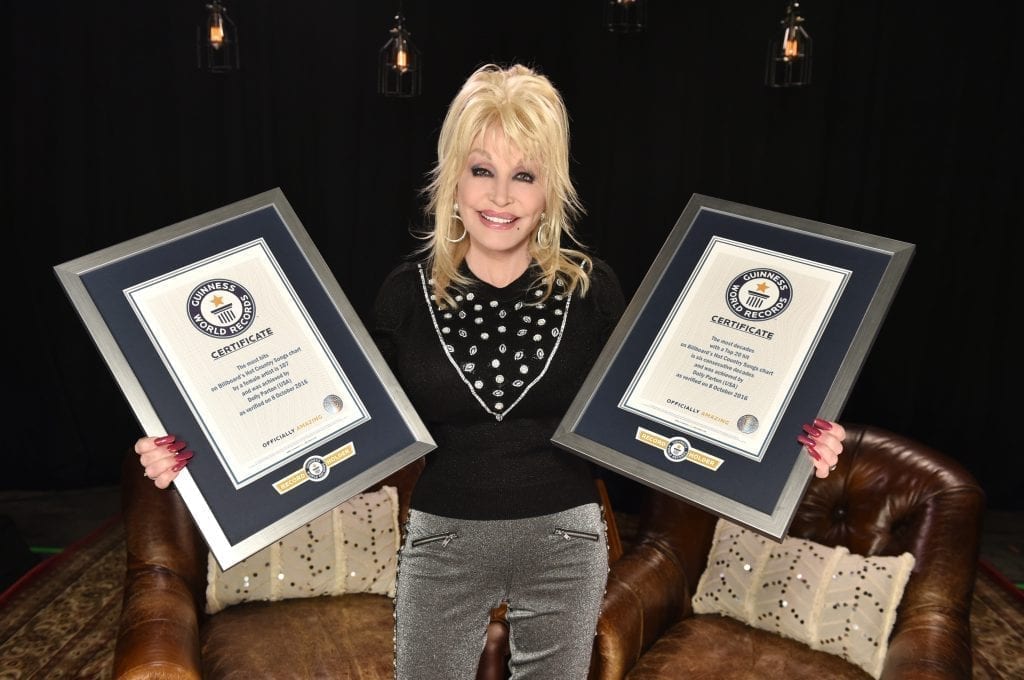 On her long list of personal achievements are her two Guinness World Records. She was awarded both in 2018. One earned her the title of 'Most Hits on US Hot Country Songs Chart By a Female Artist,' and the other – 'Most Decades With a Top 20 Hit on the US Hot Country Songs Chart.'
A Strong Woman
Of course, in the world of fame, not everybody is going to like you. There are so many people across the world who love Dolly Parton, yet even the loveable Dolly has people who don't like her. But it doesn't matter whether you love or loathe her, there is no denying that she is one impressive lady!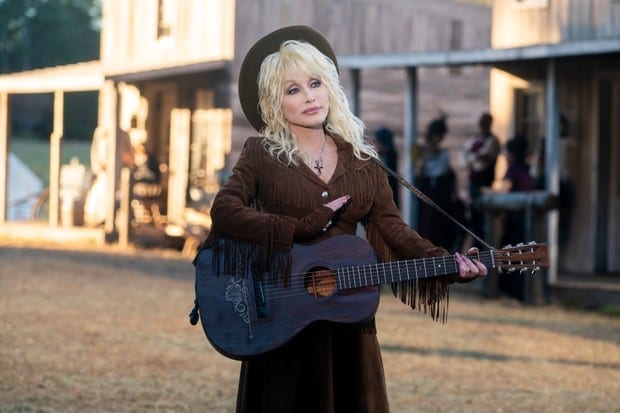 There isn't much that Dolly Parton hasn't done in her career. She's had a successful music and acting career, achieved world records, got involved in charity work, and transformed her name into an iconic brand. Dolly is a strong woman, and her hard work is inspirational!
Why the Long-Sleeves?
Eagle-eyed fans and spectators have picked up on another interesting habit of Dolly's from studying her over the years. And it's that no matter the weather, Dolly Parton is also seen wearing long-sleeves when on stage or in public.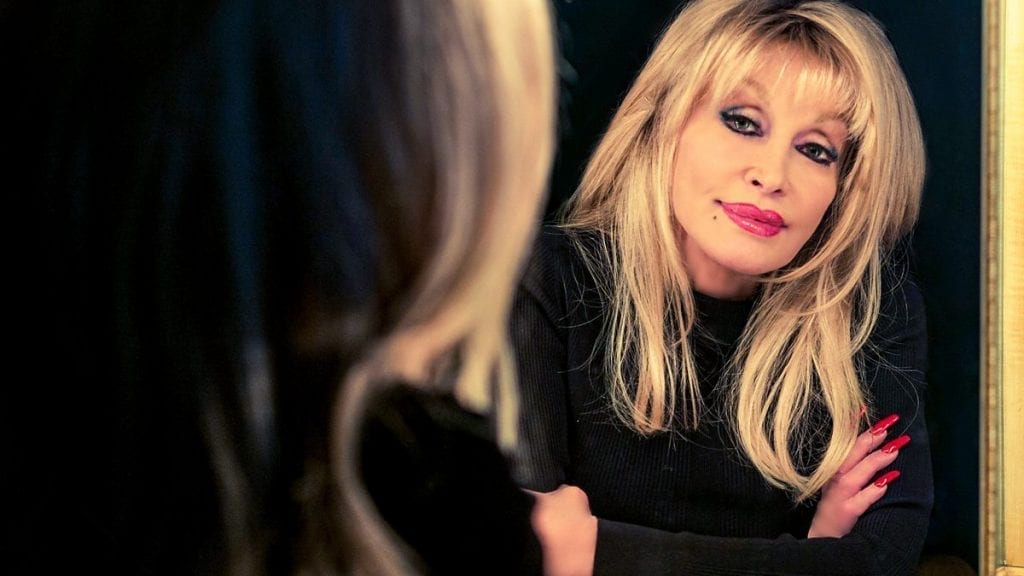 Ok, so this doesn't sound like a big deal, but fans have noticed how her long-sleeves are not just a regular occurrence; they're pretty much a constant part of her outfit. Naturally, theories began to surface. People wondered whether the long-sleeves were used as a cover-up. In the end, Dolly set the record straight…
Some Common Theories about the Long-sleeve obsession
Fans and the media began to conjure up various different theories behind Dolly Parton's long-sleeve obsession. One of the most popular theories was also a very logical one, and that was that she was covering up tattoos on her arms that she had gotten when she was younger.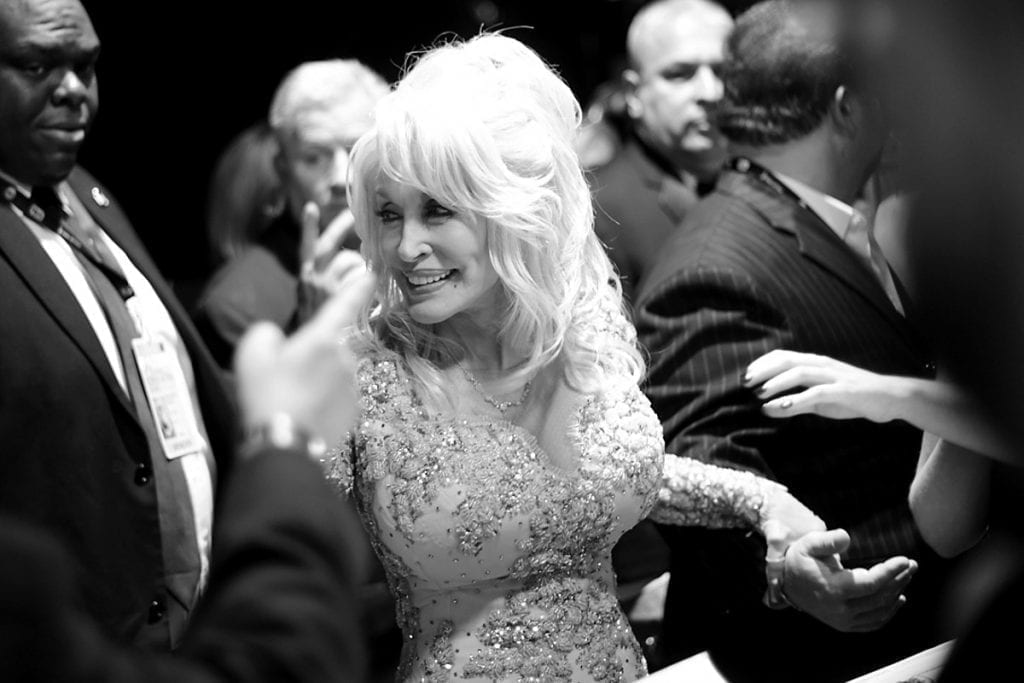 This definitely seemed like a realistic theory. For one thing, Dolly did have tattoos on her arms, so there was certainly some truth in these theories. Then that lead to another question, why did she have the tattoos in the first place?
Dolly Revealed Why
Dolly does, in fact, have tattoos on her arms, but people were confused as to why she wanted to cover them up with her long-sleeves. They wondered if there was another reason for her getting the tattoos in the first place. Perhaps it was to cover scarring?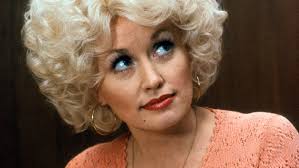 In the end, Dolly came forward and cleared up the truth. Parton said that yes, she does have tattoos, and yes, they are there to cover scarring. Although she says that her tattoos are small and tasteful, she prefers to cover them up with sleeves, as she is not a tattoo girl. After this revelation, people loved her even more for her honesty!
Confidence is Key
Although Dolly is humble and down-to-earth, one of her best qualities is her confidence. Dolly is never afraid to tell the truth, and address public rumors about her. Her confidence and honesty are why fans love her so much, and it seems that every revelation brings even more respect for her!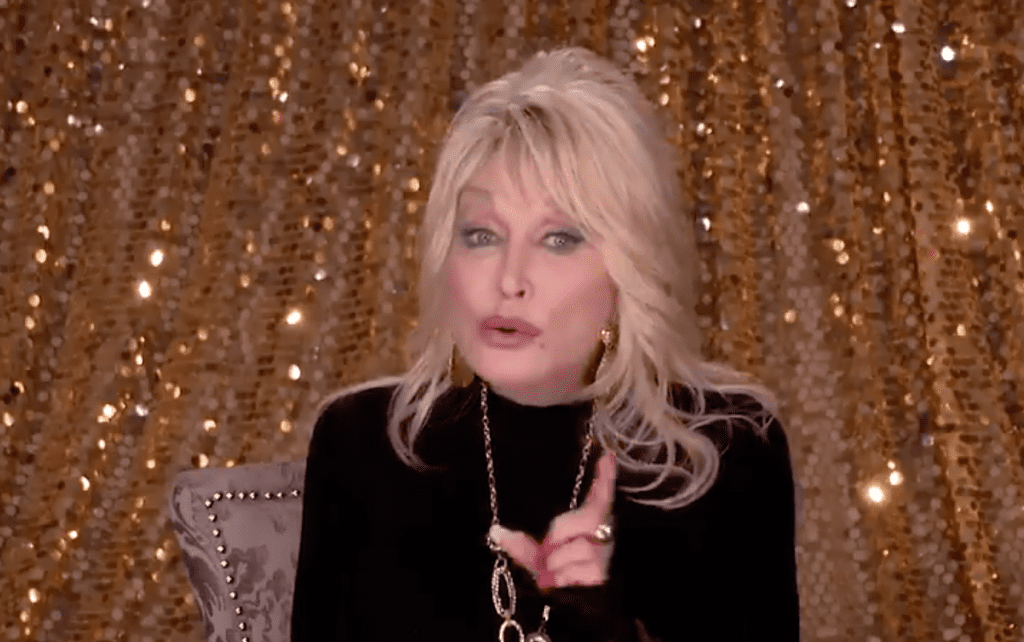 Despite her fame, money, and success, Dolly isn't afraid to talk about issues that other people have to deal with too. She addresses topics straight on, and it's empowering to see her talking about issues that some people might find uncomfortable to discuss.
So Many Strings to Her Bow
The interesting thing about Dolly Parton is that her musical style is pretty niche. She is known as a country singer more than a pop star, and therefore she doesn't fall into the mainstream music genre. Yet, Dolly Parton is one of the most celebrated and best-loved women in the world.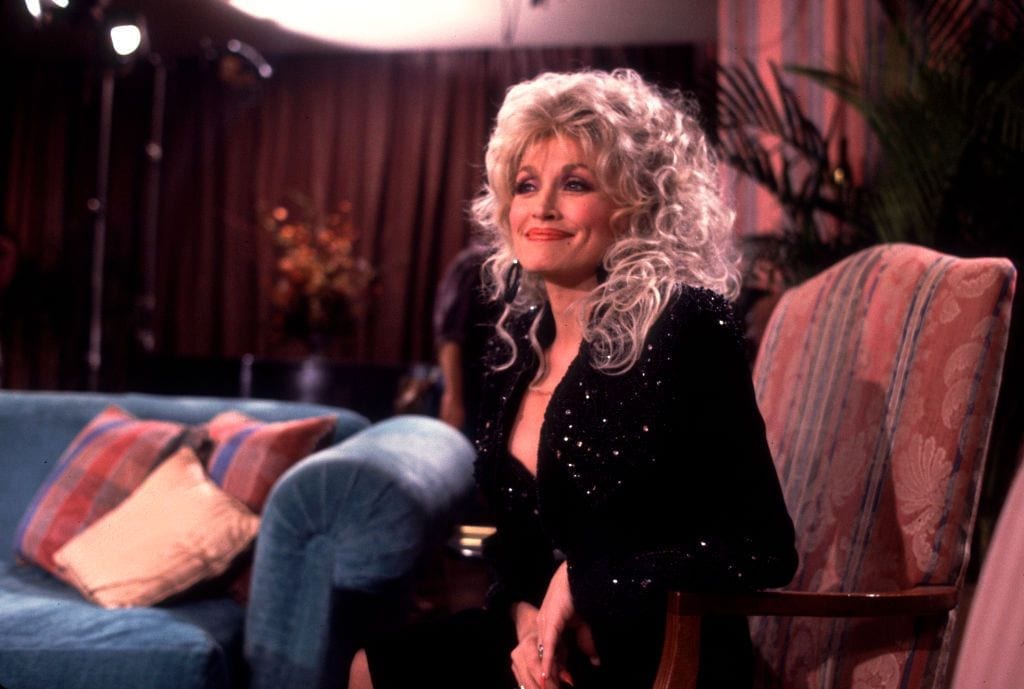 Dolly Parton is a great example of what it means to be a living brand. She does a bit of everything and has many strings to her bow. Sure, most of the younger generation probably won't like her music, but there's a good chance that they might enjoy her theme park or the fact that she named her house 'Dollywood' – after herself, of course!
Still Popular and She Knows It!
As the years go on, Dolly continues to be a success, and her popularity certainly hasn't faded. She has a special way of keeping herself relevant, and through her musical collaborations with goddaughter, Miley Cyrus, she appeals to the younger generations too.
But don't for a minute think that Dolly hasn't noticed this. Ms. Parton is well aware that she is still popular and knows the impact she has on people. Parton has touched the lives of millions across the world, and she knows all too well that she has the ability to lift people's spirits when they need it most!
Her Best Loved Personality Trait
Dolly might be a pretty face, but the blonde bombshell's real beauty is her amazing personality. While being interviewed for the New York Times, the interviewer asked Dolly what it was about her that people loved so much.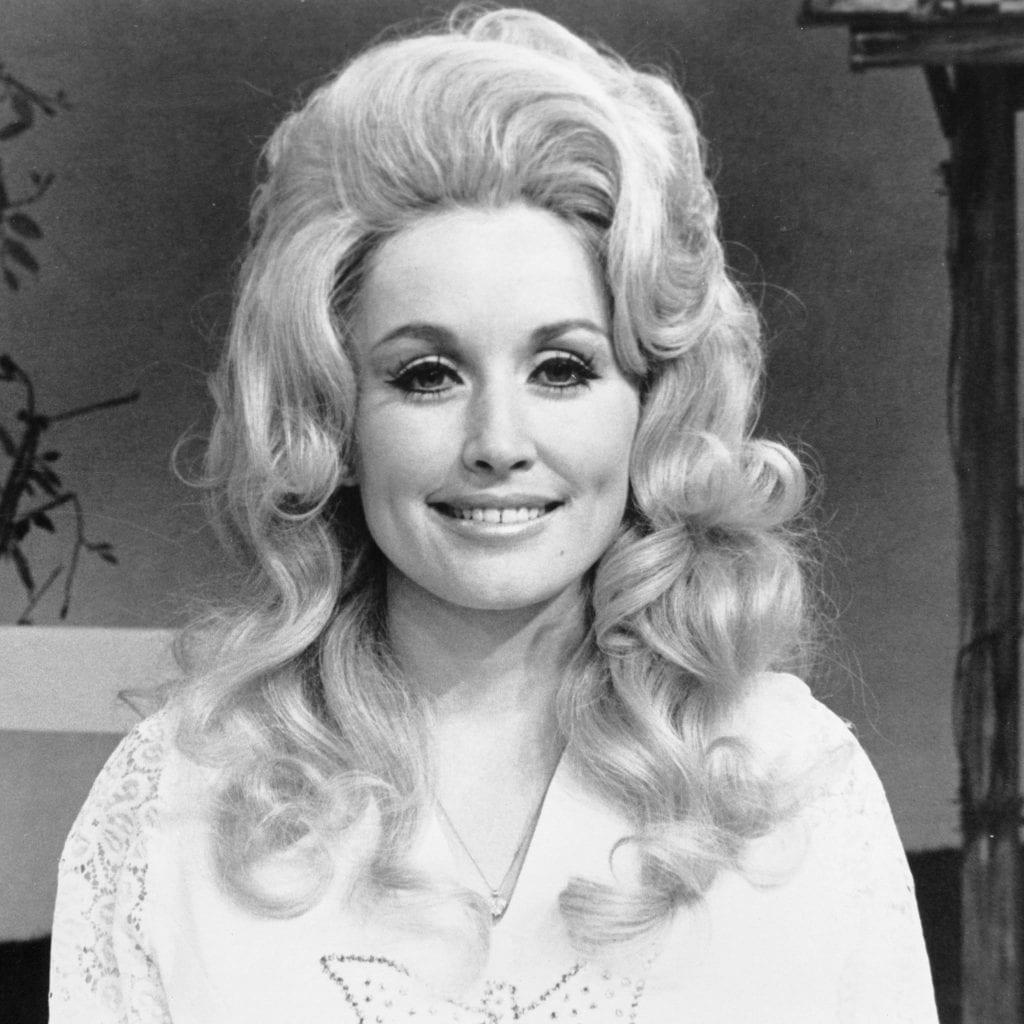 Dolly replied with an interesting response. She claims that she has a special personality trait that many famous people don't have. So what is this much-loved personality trait? It's empathy. Dolly believes it's her empathic personality that draws people to her.
Roger Ebert found her Mesmerizing
The late Robert Ebert was a legendary film critic of Siskel & Ebert Fame, once said, being in Dolly Parton's presence made him feel "mesmerized by a benevolent power." Ebert once recalled the moment he interviewed her in a hotel room when he was writing a review of her 1980 film Nine to Five.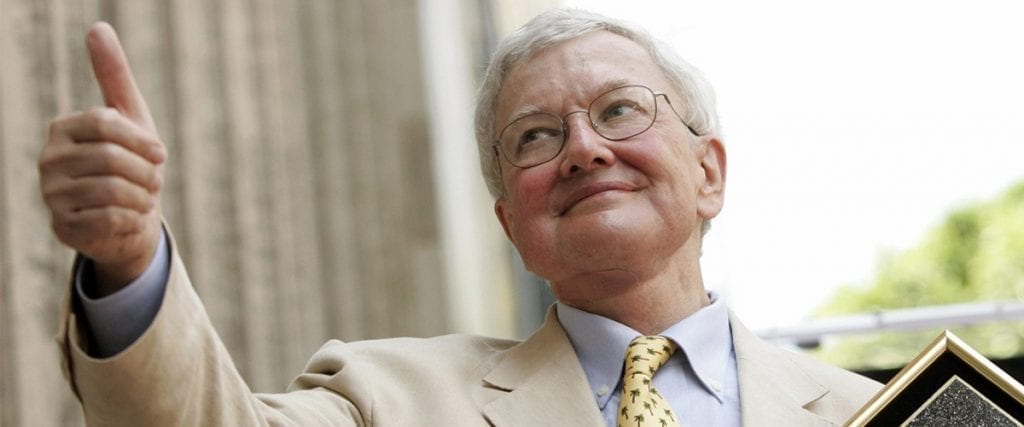 Robert Ebert said that having the chance to talk to her on a one-to-one basis like that was such an amazing experience. After the interview was complete, he said that he went away that day feeling uplifted and happy. Ebert later went on to add that "it was like she had healing powers."
A Dolly Good University Course
Did you know that you can even go to university to study a Dolly Parton course? Well, if you attend the University of Tennessee, you can do just that, as they have recently launched their own Dolly uni course, entitled "Dolly's America," and it's all about her life.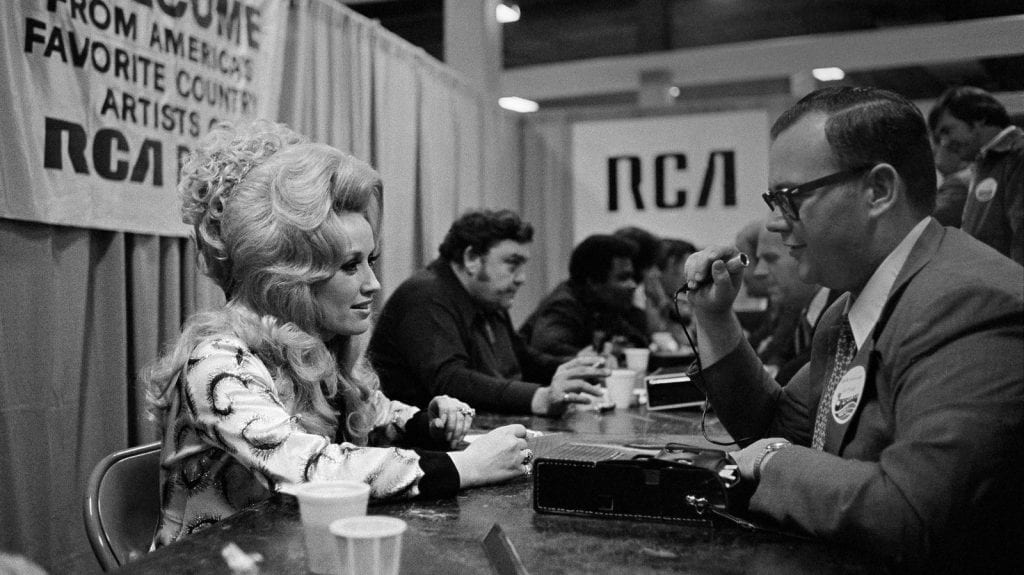 Dolly even took to Twitter to announce the good news to her followers. She shared a link to her course on the university's website page with the caption: "From the girl voted in High School 'least likely to succeed' this sure is a blessing!"
Sister, Sister
Although most people have only good words to say about Dolly, her younger sister has spoken out against her because she doesn't agree with some things about her. Dolly comes from a big family, but she has lost touch with some family members over the years.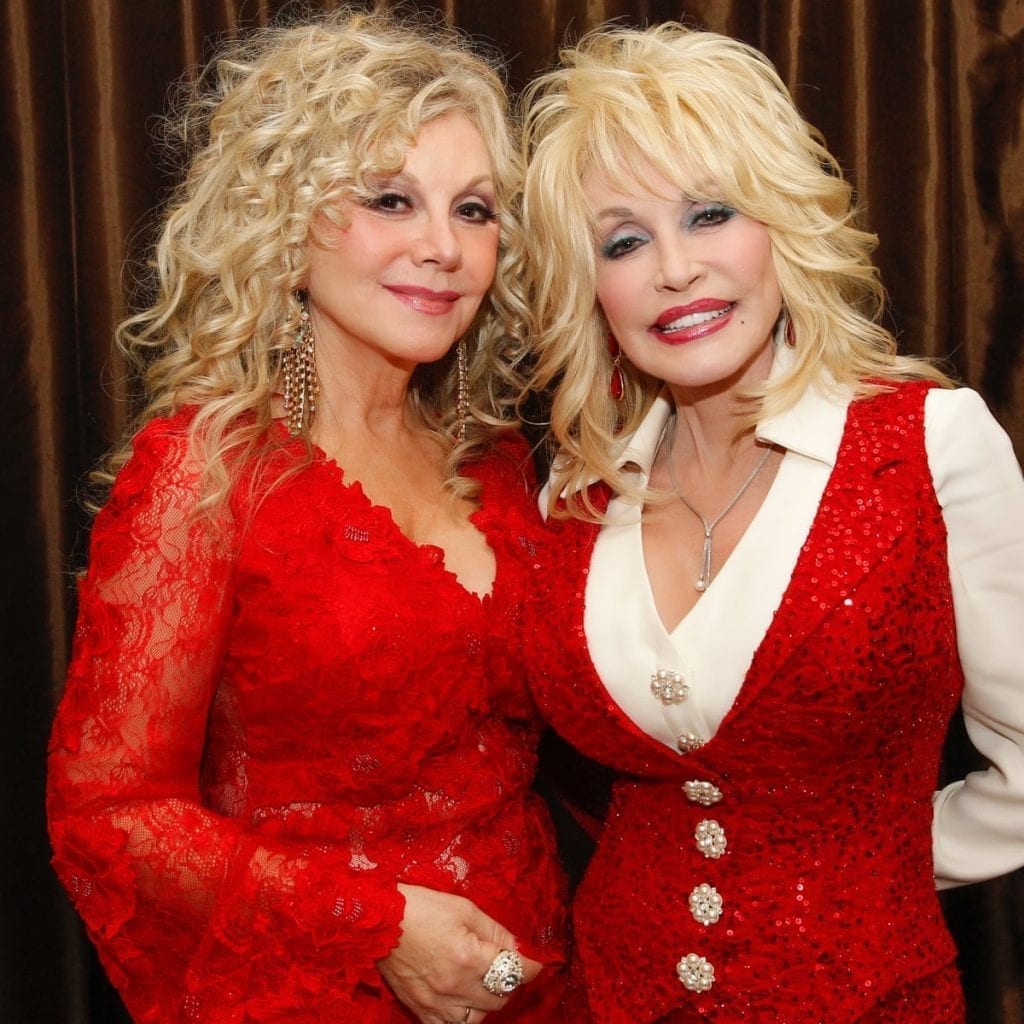 Dolly and her younger sister, Stella, have always remained relatively close. Stella was once a country singer herself but now educates young women in Kentucky about domestic abuse and toxic relationships. And this is where the sibling rivalry begins…
Sister Rivalry
Stella is a self-proclaimed feminist. Her famous sister, on the other hand, has openly shared that she, in fact, is not! This triggered issues between the two sisters. The situation became more heated between the two siblings when Dolly refused to support the #MeToo movement.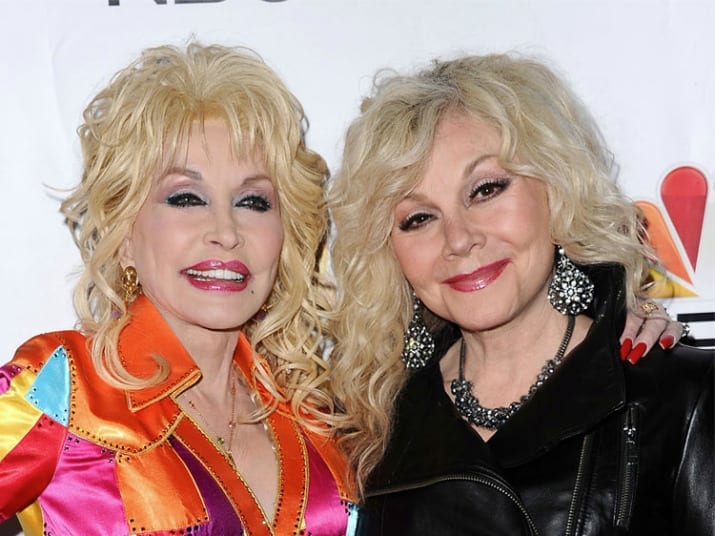 Stella even went as far as admitting that she was "ashamed" of sister Dolly for not sharing her own personal experiences on the matter. It remains unknown what experiences Stella is referring to and whether Dolly has her own experiences related to the movement. Still, Stella advised her sister to defend women and "don't just do it in a little song!"
Modest Vacations
The singer/songwriter's life story is certainly a rags to riches tale. Her beginnings may have been "dirt poor" but she now has an estimated net worth of over $500 million. So where does somebody with so much money go for a vacation?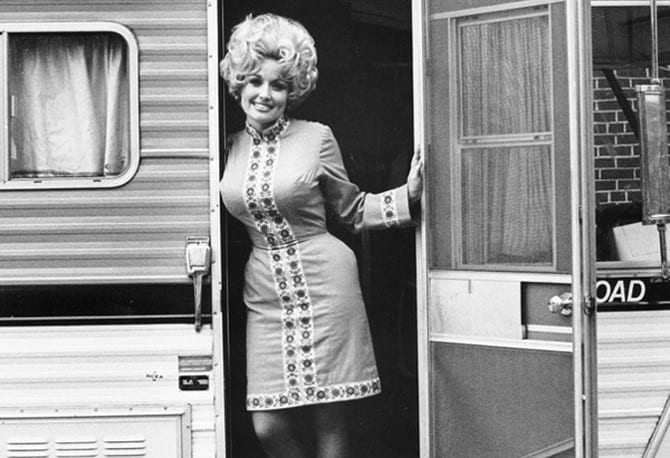 Well, rather surprisingly, Dolly and her husband like to enjoy camping vacations together. The pair loves to go camping so much that they even have their own campervan! Whenever they have the chance, they take their campervan out and spend the weekend away, exploring small towns that are not popular with other people.
Wears Her Heart on Her Sleeve
Dolly has proven on more than one occasion over the years that she's just your average girl from the south, who wears her heart on her sleeve! Parton says that life can make people switch off their emotions and become quite cold because it's easier to survive that way.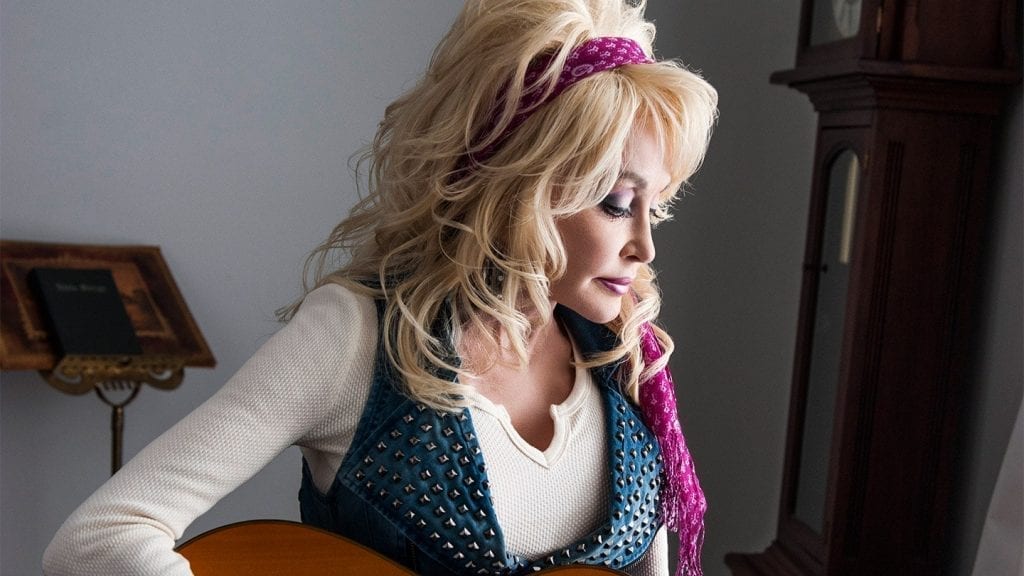 However, Dolly can't do that because it's her feelings that are responsible for her songs. Without her sense of empathy and ability to read and understand emotional situations, there would be no songs. Her songs are often derived from personal experiences, and by writing songs, she is not only helping herself through emotional times but also by others.
A Personal Connection with Fans
Dolly is open about the fact that she shares many of her personal experiences and issues in the songs she writes. It's like her own unique coping mechanism. What's more, is that Dolly's fans know this, and her honesty and openness to talk about her feelings make fans feel as though they can connect with her on a deeper level.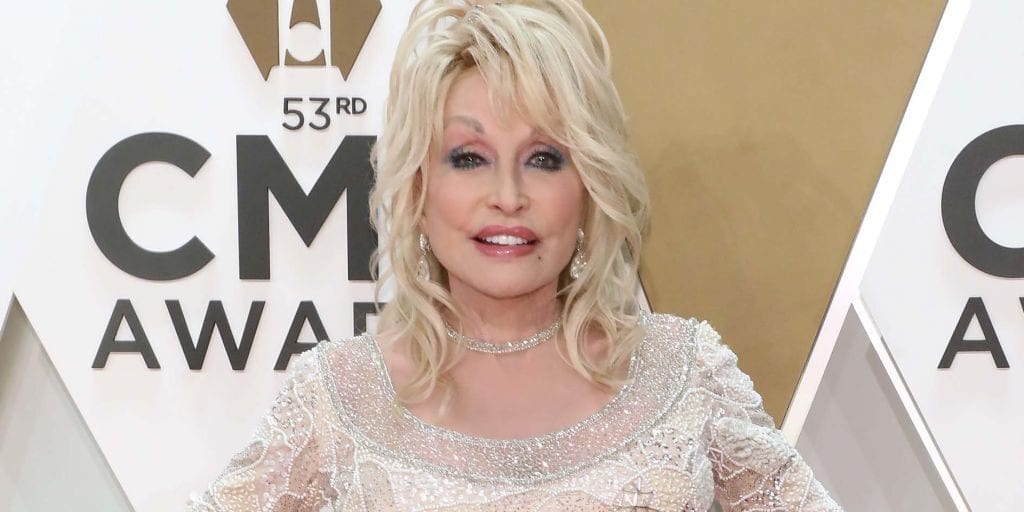 Dolly herself has said that she doesn't write songs just to sell records, and she doesn't think she comes across that way either. She considers herself a storyteller, depicting stories that people worldwide can understand and relate to through the songs she sings.
Not Dumb and Not Blonde
We all know that you should never judge a book by its cover, and Dolly Parton is proof of this principle! During her lengthy career, Ms. Parton has often been labeled a "dumb blonde." The good thing is that Dolly knows her worth and wasn't going to let people get away with thinking this was an accurate description of her.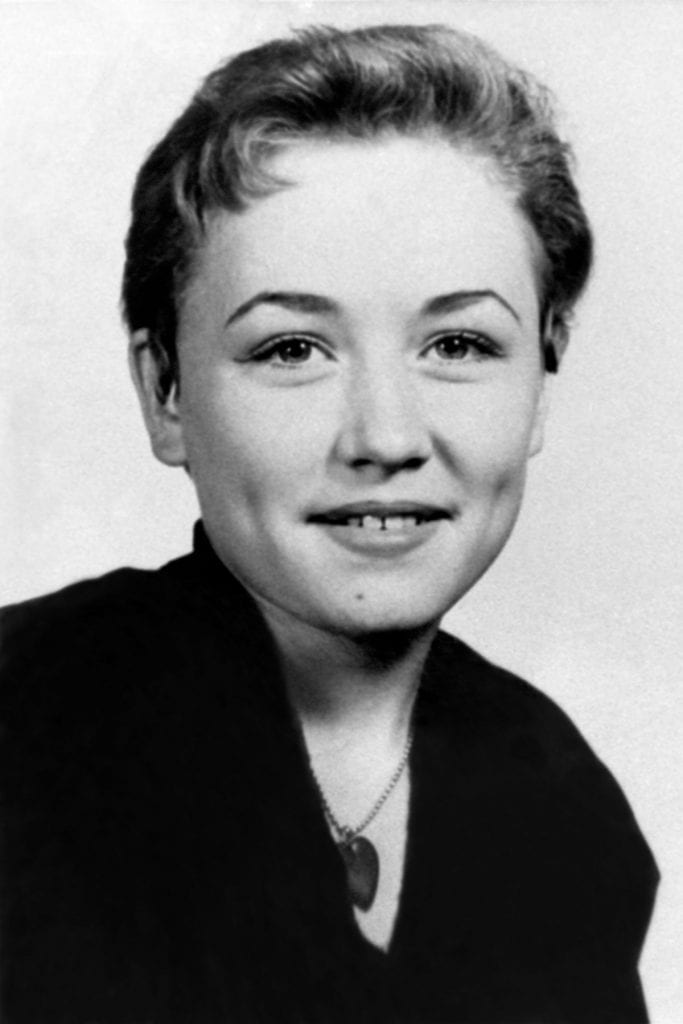 In good old Dolly style, she responded with a simple but perfect reply: "I'm not offended by all the dumb blonde jokes because I know I'm not dumb… and I also know that I'm not blonde." You can't argue with that! This witty response is now one of her most memorable quotes!
Full of Inspiring Quotes
"The way I see it, if you want the rainbow, you gotta put up with the rain!" She might struggle to shake off the reputation of being a dumb blonde but Dolly Parton is actually full of wise words and is in fact anything but dumb!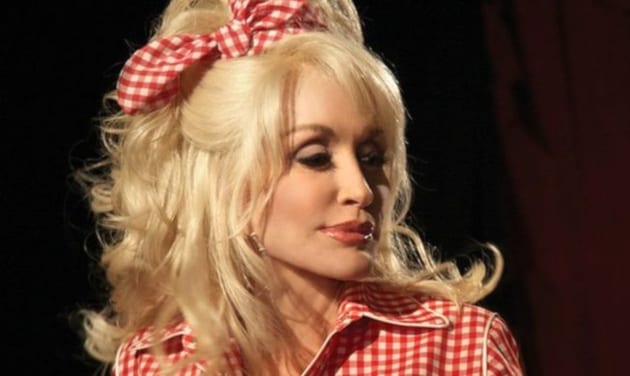 Maybe her ability to come up with inspirational quotes stems from her songwriting talents? Or maybe her quotes are the result of life experiences, and mistakes learned throughout her life. Either way, Dolly Parton is full of inspiring life quotes, and her wise words continue to motivate and support young women who are discovering them for the first time!
Dirt Poor
Dolly has often referred to her family's financial status as "dirt poor" while she was growing up. It's easy to shrug this phrase off as a Tennessee term that outsiders don't really understand. But it's actually a very literal phrase.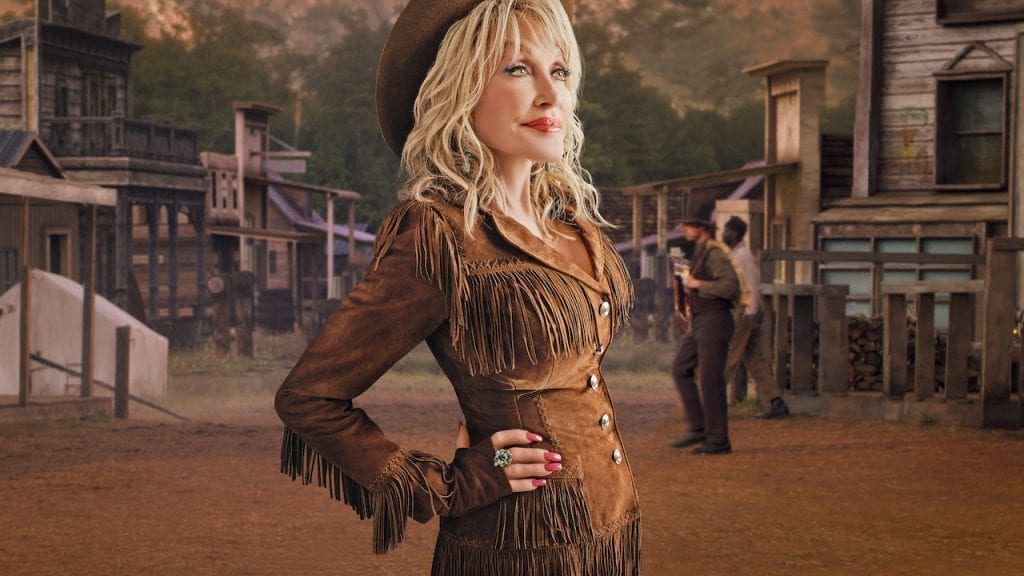 The term "dirt poor" is a southern term used to describe very humble homes that have dirt floors instead of any proper flooring material. While reminiscing over her very humble beginnings, Dolly also recalled how the family would use old newspapers to cover up cracks in their house walls to keep out draughts!
Her Real Name
Have you ever been surprised by unusual celebrity names that turn out to be their real names? While other celebrities have relatively normal names and yet they're often stage names?! Well, Dolly Parton is actually her real name! Dolly Rebecca Parton to be exact.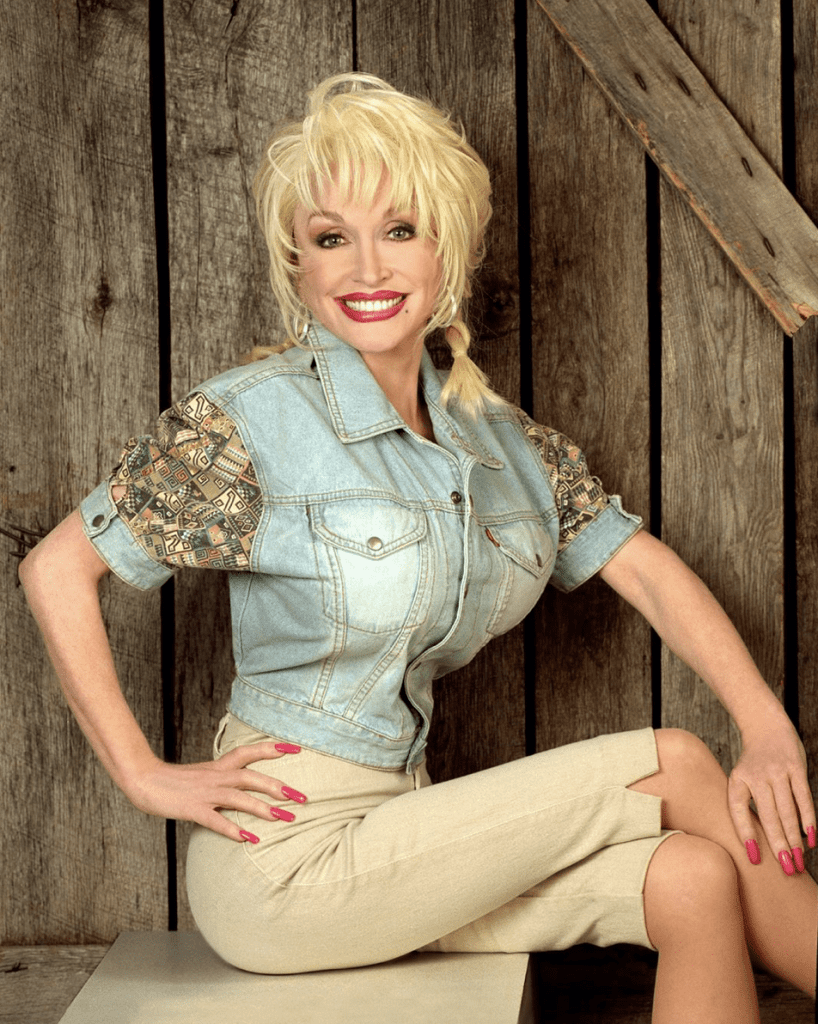 At age 20, Dolly married the love of her life, Carl Thomas Dean. Dolly did officially take her husband's surname, although she has never used it professionally. The name on her passport is Dolly Parton Dean, and sometimes she uses her marital name when signing contracts.
Dolly's Children
Dolly and her husband Carl have been married since 1966. Their marriage is the first and, as Dolly once said, the last, for both of them. Parton is from a big family – she is the fourth of twelve children. However, the couple does not have any children of their own.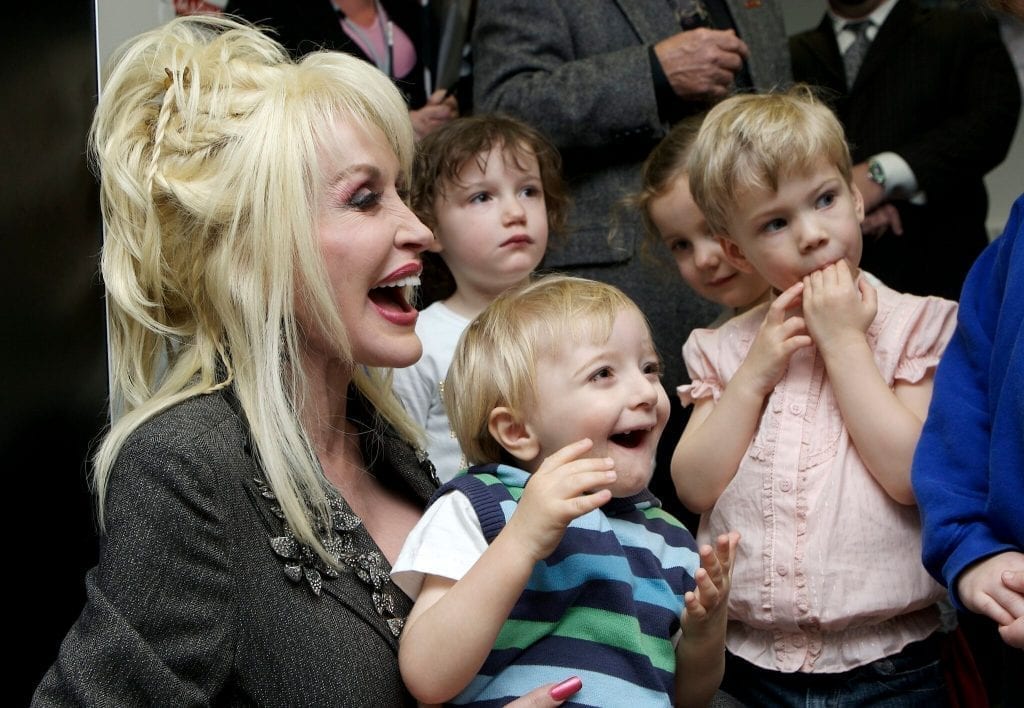 When Dolly and her husband married, they helped out with raising several of her younger siblings. Dolly loves children but couldn't have kids of her own because she suffered from endometriosis, which eventually required her to have a hysterectomy.
The Truth about Her Cosmetic Surgery
It's no secret that Dolly Parton has undergone a fair amount of cosmetic surgery throughout her career. She says that her cosmetic surgery habits are an essential part of maintaining her world-famous image. Yet, Dolly herself is always first to make fun of her appearance and surgical enhancements.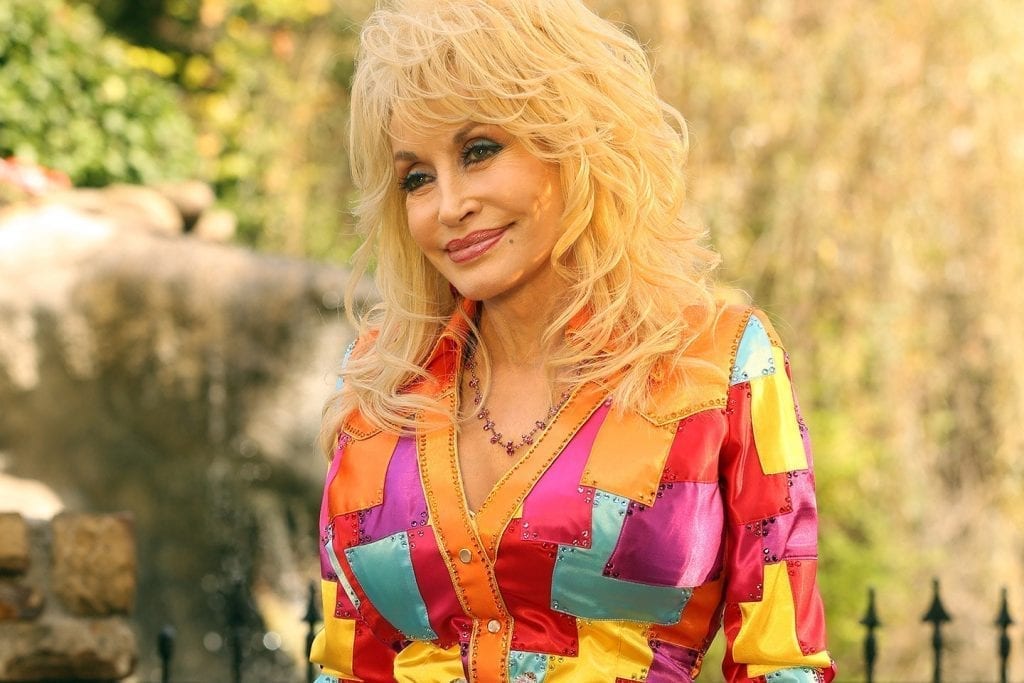 She famously said in an interview with Vanity Fair, "It takes a lot of money to look this cheap." Dolly says that she wasn't naturally pretty, but she makes the best out of what she has. "If I see something sagging, bagging or dragging, I'll get it nipped, tucked or sucked." She admits that while she might look artificial on the outside, as a person, she is totally real.
Parton and PETA
Dolly Parton has been involved with a whole list of charities and good causes. She is just as kind and giving to people as she is to animals and the environment. In 2006 she teamed up with Emmylou Harris and Loretta Lynn to raise awareness for "Unchain a Dog" month.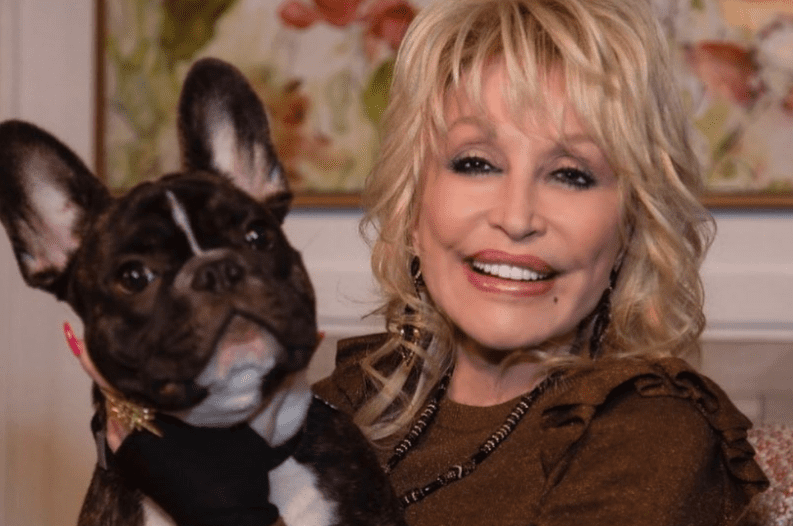 All three women made their own contributions to show support for the campaign. Dolly allowed PETA to use her song "Will He Be Waiting for Me?" in one of their TV commercials. The aim of the campaign was to encourage owners to let their dogs indoors rather than keeping them chained up outdoors because dogs need love and attention too!
Imperfection is Beauty
Dolly Parton's life has been far from perfect. She has overcome a whole host of battles both in her private and professional life. But one of the things that makes the singer such an icon is that she's a real person, who is beautiful on the inside and out.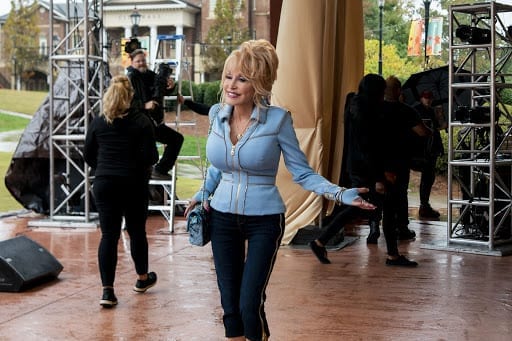 Her confidence is inspiring and she has one of the best attitudes ever. It's safe to say that Dolly is one of a kind – she really is a unique character, yet she has a special way of resonating with everyday people, which makes us feel as though we have stuff in common with her!
She Can Play Multiple Musical Instruments
Not only is Dolly a very talented singer, she also writes her own music as well. But what many people don't know about the country singer is that she also plays multiple musical instruments as well. It's easy to brand Dolly as an entertainer, but she's a lot more than just a great voice and a pretty face!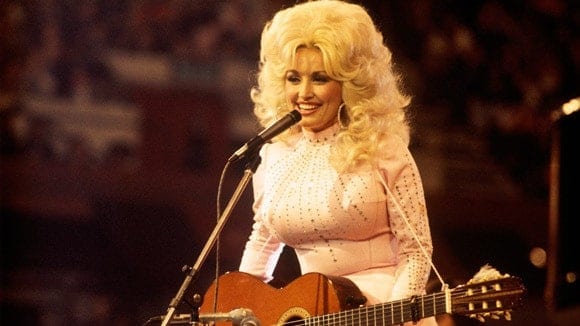 One of Vogue's writers went to see one of Dolly's performances and noted that she had watched Parton play at least six different instruments throughout her show. Dolly has admitted to being able to play several instruments in the past. Although as always, the star was very modest about her abilities, saying that: "Oh, I play some of everything. I ain't that good at none of it, but I try to sell it."
A Real Person!
One of the reasons why everybody loves Dolly Parton is because she is a real person. Dolly Parton is an unusual case in this way. While on the outside, she sports bright blonde hair and is said to have had an addiction to cosmetic surgery at some point in her life, on the inside, she is a genuine person.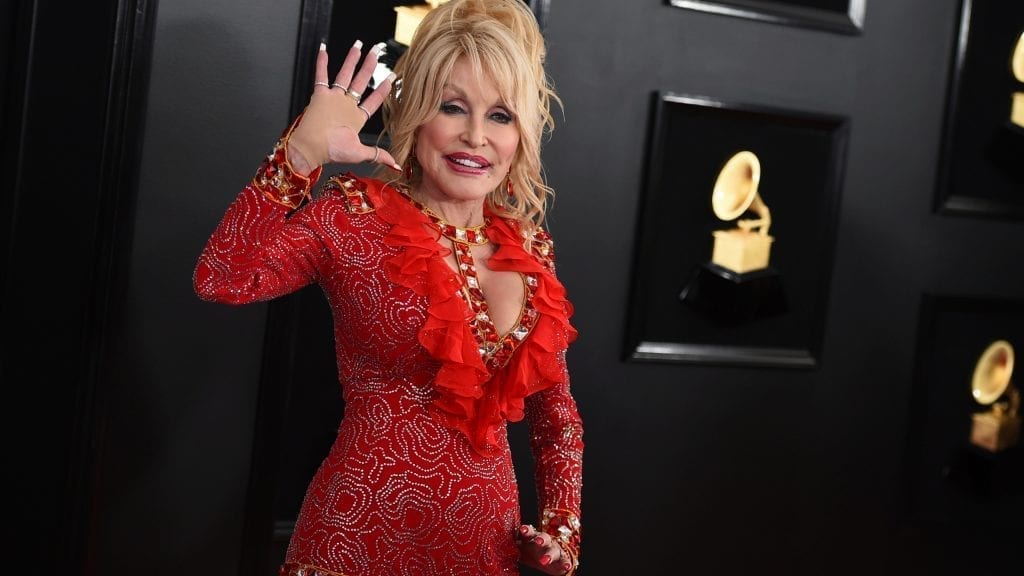 Perhaps it stems from her humble beginnings, where she learned to be appreciative of the smallest things. Maybe it is because she was brought up with strong family values, which continued on into her own personal life and is evident in her 50+ years of marriage to her husband.  Whatever the reason – we love Dolly!