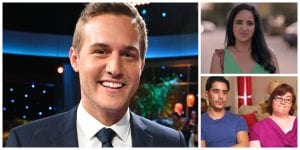 Worst Reality Dating Show Contestants Ever
By Dragana S
---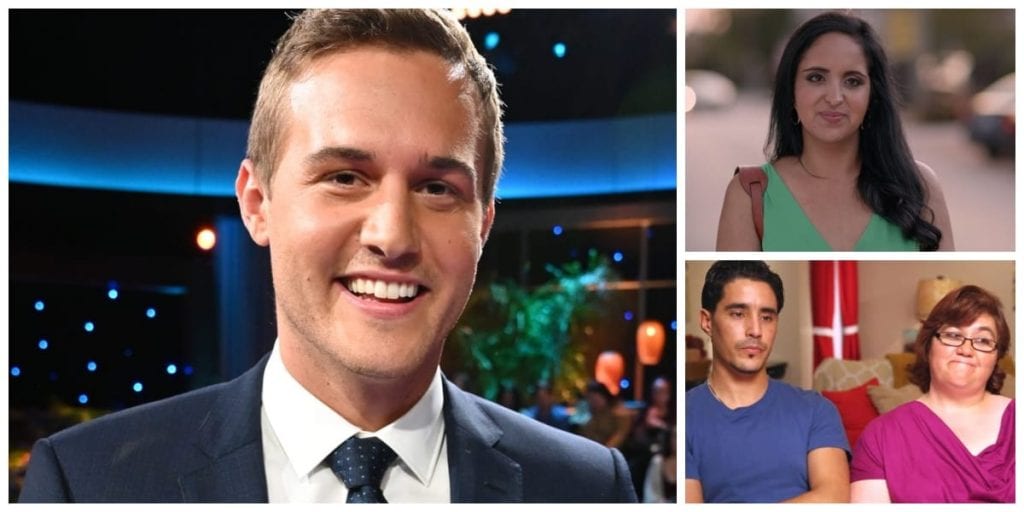 Reality dating shows have grown hugely popular – there are so many different show concepts, seasons, and spin-offs that it is hard to keep track. The secret to success is that while some of the viewers love to see couples find love and make it as a couple, many more seem to enjoy the drama of failed relationships.

And let's face it – it's the show villains that keep stirring up drama and creating dumpster fires that you can't keep your eyes off no matter how hard you want to. Some of these people are plain mean or even verbally abusing towards their significant other, while others may not have bad intentions but manage to drive the audience insane with their reckless decisions and self-sabotage. If you add a million-dollar prize to the mix, like in Are You The One series, it is guaranteed to bring out the worst in some of the people. Here are some of the cast members that didn't sit well with the audience.
Jed Wyatt – Bachelorette Season 15 
When bachelorette Hannah finally chose Jed, most fans were thrilled. He seemed like a nice guy compared to some other contestants. The world was shocked when it was revealed that Jed was lying the whole time and that he entered the show only to gain popularity.
It turned out that before signing up for the Bachelorette, Jed had a girlfriend, who he ghosted to be on the show. Hannah broke their engagement off after only two weeks when she discovered that Jed wasn't looking for love but for a way to advance his music career.
Leida Marghareta – 90 Day Fiance Season 6
The show 90 Day Fiance follows couples where one of the partners is a foreigner coming to the US on a K-1 visa. They have 90 days to get married, or the foreign partner has to leave the US. As you may have guessed, a lot of people from 90DF are on this list for being in it for the green card and ditching their partners, but not Leida.
Leida's horrible attitude towards her spouse Eric and his daughter Tasha made her one of the show's most hated cast members. She expected Eric to support her and her son from a previous marriage but got furious because he was paying child support for his own children. Besides acting like a diva most of the time, Leida convinced Eric to kick his then-teenage daughter out of his apartment.
Luke Cuccurullo  – Married at First Sight Season 8
The premise of Married at First Sight is that a couple first meets at the altar, gets married, and spends a "trial" of 8 weeks before deciding whether to remain married or not. Luke is what most fans consider one of the worst spouses in the history of the show.
From refusing to share a bed with his wife on their wedding night to blatantly saying that being with her made him "feel repulsed and dead inside," Luke did everything possible to make his wife Kate miserable. We were relieved to see them split after weeks of gaslighting and fighting.
Sima Taparia – Indian Matchmaking
This year's Indian Matchmaking is one of the most controversial dating shows ever recorded. We follow the story of Sima Taparia, a professional matchmaker who connects Indian couples from the USA and India. What sets it apart from other dating shows is an abundance of outdated views on love and marriage and the clash between tradition and modern times.
Throughout the show, Sima had some troublesome views and advice for her clients, especially women. For instance, she belittled a divorced mom, Rupam, saying that "If anybody comes to me with a child, I mostly don't take that case." Luckily, Rupam found her match through a dating app, proving Sima wrong.
Giovanni Rivera – Are You The One? Season 4
The idea of AYTO? Is that all contestants have a "perfect match" and 10 weeks to find who that is. Every week, a chosen couple goes to the "truth booth" where they learn if they are a match. Many couples have a hard time letting go after discovering they aren't made for each other.
Gio and Kaylen were one of these couples, and Gio's refusal to let go was the source of conflict with the other contestants. His explosive outbursts and the habit of breaking things in anger made Gio the season 4 villain.
Bentley Williams – The Bachelorette Season 7
Bentley has said and done so many terrible things on the show; it's hard to pick the worst. He said a bunch of mean and hurtful things about the bachelorette Ashley, claiming that she wasn't attractive and that their kiss "sucked."
The quote that paints the picture of how low would Bentley go is most definitely "I would literally rather be, like, swimming in pee than trying to plan my wedding with her. Because I'm not thinking like, omigosh, this is like the girl of my dreams. I'm thinking, like, she's not my type."
Angela Deem – 90 Day Fiance Season 6
The story of Angela (54) and Michael (32) is one of the longest-running in the history of the show. The couple has appeared in several spin-offs and is still going strong. Throughout the episodes, Angela shows a lack of self-control in stressful situations.
Some of the examples of Angela going wild include her physically attacking fellow cast members during the filming of a special, throwing a cake at Michael's face, and throwing a drink at one of Michael's Nigerian friends. While it is uncertain whether the couple will get married, one thing is certain – this is not a healthy relationship.
Kalon McMahon  The Bachelorette Season 8
In season 8, we saw Emily Maynard, the winner of season 15 of The Bachelor, looking for love again. Emily has a daughter whose dad died in a tragic accident and the fact that she is a single mom didn't go well with Kalon.
During an episode, Kalon made a hurtful comment about Emily's daughter, referring to her as "baggage". Although this wasn't caught on tape, other contestants informed Emily about the incident, and she unleashed her motherly fury upon him and sent him packing.
Adam Kuhn – Are You The One? Season 1
Adam started on the wrong foot with the audience when his casting tape revealed a dating history of zero relationships and 15 one-night-stands. Things didn't get much better as we watched his relationship with Britanny progress and turn into a hot mess.
Adam and Britanny had one of those on and off, toxic connections that were hard to watch. Adam annoyed many show's fans by rejecting Britanny and claiming he was positive she was not his match, all the while refusing to let her go.
Geoffrey Paschel – 90 Day Fiance Before the 90 Days Season 4
This 90DF spin-off follows couples who haven't started the K-1 process yet. Shortly after the show began airing, severe allegations of Geoffrey's domestic abuse surfaced online. Even if the accusations made by three of Geoffrey's exes aren't true, he still deserves to be on this list.
Geoffrey travels to Russia to meet Varya, but the trip doesn't end well. In the end, Varya turns down his proposal asking for more time. This prompts Geoffrey to break up with Varya and hook up with his "friend" as soon as he returns to the US.
Arie Luyendyk Jr. – The Bachelor Season 22
Two words to describe Arie's behavior on the show: heartless and indecisive. Not only did he change his mind after proposing to Becca Kufrin – he even decided it was a good idea to break up with her during a live broadcast.
What's worse, Arie broke off the engagement with Becca to pursue his second choice, Lauren Burnham. Just moments after watching Becca's heartbreaking interview on After the Final Rose special, the audience witnessed him popping the question to Lauren. A cold, cold move.
Francesca Webb – Too Hot To Handle Season 1
The new 2020 show Too Hot To Handle puts 14 great-looking people together in a luxury resort in Mexico. They have to restrain from physical contact for four weeks to win $100,000. Francesca and her love interest Harry went through many ups and downs during the show.
At first, Francesca made it very clear that she didn't care about the rules. It took some time for her to learn not to put herself first at the expense of others. Even though she flirted with Kelz and Kori, Harry stayed by her side. They broke up after the filming, reconciled and got engaged, but broke up in June 2020.
Luke Parker – The Bachelorette Season 15
We'll remember Luke for proclaiming that he found faith in the shower as God spoke to him while he was in the bathroom. After this experience, the once promiscuous jock chose to stay celibate until marriage. What made him the show's villain were his judgmental views on others.
While competing to win Hannah Brown's affection, Luke was trying to impose his lifestyle on her. When he asked her to refrain from having sex with other contestants, Hannah gave him the boot and confessed to being intimate with one of his rivals.
Paul Staehle- 90 Day Fiance Happily Ever After? Season 5
Paul and Karine have been on several 90DF spin-offs where we get to witness their dumpster fire relationship. Paul's behavior on the show can be described as quirky at best, and he shows a lack of responsibility for his new family despite trying hard to make it work.
After getting fired from a job collecting cow manure, Paul moves to Brazil to be with Karine and their son. His bad Portuguese makes it impossible for Paul to land a job, so they move to the US, where Karine will give him one last chance.
Jenna Marie – Are You The One? Season 8
Jenna was Kai's love interest in season 8 of the show. After discovering they weren't a match, Jenna and Kai refused to break up. Unlike them, the rest of the cast wasn't happy to miss a chance to win a million dollars.
Things went from bad to worse when Kai finally started exploring other relationships. Jenna had countless jealous scenes and emotional breakdowns. We have to give her credit for finally gathering the strength to end things with Kai and ignore their drunken advances.
JJ Lane – The Bachelorette Season 11
When JJ's fellow contestant Clint Arlis admitted to having developed a greater bond with JJ than with the bachelorette Kaitlyn, it seemed that the two had built a strong bromance. But it wasn't long until JJ showed his real face.
JJ was determined to win no matter what, proclaiming his infamous quote, "Villains gotta vill." He brought the wrath of other men upon him when he stole Kaitlyn away from them even though he had already a rose from her.
Michael Watson – Married at First Sight Season 10
The lack of honesty between Michael Watson and his wife, Meka Jones was painful to watch. Michael seemed to lie about everything from his yearly salary to his car mileage and didn't particularly care if he got caught or not.
The fans noticed the apparent lack of effort to save the marriage on Michael's part. According to some online sources, Michael wanted a divorce right after the honeymoon they spent in separate rooms. When the network threatened to sue, he agreed to continue with the show, which perfectly explains why he seemed so disinterested. 
Rozlyn Papa – The Bachelor Season 14
While the show's fans have witnessed some contestants secretly having relationships on the outside and cheating on the bachelors/bachelorettes, Rozlyn took the cheating part to a whole new level. Although Rozlyn was competing to win Jake Pavelka's heart, she got involved with someone else.
That someone else was one of the show's producers, and this led to a very uncomfortable talk between the show's host Chris Harrison and Rozlyn. The producer was removed from the show, and Rozlyn failed to deny the accusations and ended up going home.
Katie Conrad – Married at First Sight Season 10
This year's season was pretty intense. Another person from season 10 who deserves her spot on this list is Katie Conrad, who managed to destroy her marriage by cheating on Derek Sherman. Their marriage wasn't great, to begin with, and Katie got a lot of backlash from Derek's supporters.
Katie gave Derek a hard time, making him feel like he won a great prize by marrying her. She always pushed him to please her more. In return, Katie admitted to having an affair with an ex-boyfriend and being in love with him.
Juan Pablo Galavis – The Bachelor 
The former professional soccer player Juan Pablo was acting so bad on the show, that many fans consider him the worst bachelor in the history of The Bachelor. He enraged the viewers by making homophobic comments and went on to act terribly towards the girls on the show.
He even brought Clare to tears by whispering a sexually inappropriate comment to her when the cameras weren't rolling after their helicopter ride. Juan steered clear of the word love during the whole season and finally refused to propose to Nikki, who was his pick.
Mark Shoemaker – 90 Day Fiance Season 3
When people first saw 58-year-old Mark and his 19-year-old fiancee, Nikki, many were judgemental because of the big age difference. Even those who gave them the benefit of the doubt quickly learned that there was something off in their relationship.
The most alarming thing was Mark treating Nikki more like a daughter than a wife, scolding her for touching the car window and leaving fingerprints while they were driving. Another creepy thing was Mark constantly mentioning his ex-wife and getting Nikki the same model of car that he had gotten for his ex.
Peter Weber – The Bachelor Season 24
It's easy to hate on the bachelors of the show because if they were mature and had excellent relationship skills, they wouldn't have been here in the first place. Peter is the latest addition to a long list of bachelor villains.
A huge red flag was Peter admitting to preferring complicated relationships. As the episodes went on, he made a bunch of hasty decisions that drove female contestants insane. After proposing to Hannah Ann Sluss, they broke the engagement off during a live studio broadcast, in front of his mother.
Aparna Shewakramani – Indian Matchmaker
Aparna is an attorney from Houston who asks Sima for help in finding the right man. When we learn how picky Aparna can be, it doesn't surprise that she resorted to a professional matchmaker. She seemed to have a negative outlook on many things, including beaches and comedy.
Aparna took a business-like approach to dating – she had a designated dating place and a one-hour slot for each candidate. Aparna had some of the most ridiculous criteria ever seen on TV. For instance, she once ditched a guy for not knowing that Bolivia had salt flats.
Jason Mesnick – The Bachelor Season 13
To make matters worse, Arie wasn't the first person to change their mind after getting on one knee. Rewind back to season 13, the bachelor Jason Mesnick had chosen Melissa Rycroft to be his lawful wedded wife, for better or for…get about it. 
You can hear the sound of Melissa's heart breaking during the After the Finale Rose special as Jason admits to really loving her rival, Molly. To their defense, Jason and Molly's marriage has been going strong for 10 years now.
Mohamed Jbali  – 90 Day Fiance Season 1
Danielle and Mohamed are one of the show's most iconic couples, and not in a good way. Mohamed, who is 15 years Danielle's junior, had a hard time faking any attraction for his fiancee. He even refused to kiss Danielle on their wedding day under religious pretenses.
Shortly after landing in the US, Mohamed ditched Danielle for another sugar mama and moved to Florida. It was hard to watch Danielle trying to get him back and threatening him with deportation when she paid Mohamed a visit in Florida. After some serious bashing on social media, the two of them have finally moved on.
Vienna Girardi – The Bachelor Season 14
Girardi competed to win Jake Pavelka's heart and lived up to the saying that all was fair in love and war. She didn't shy away from manipulating and stabbing other girls in the back just to get Pavelka for herself.
The fans were in disbelief when Girardi made it to the top and was Pavelka's first choice. The fantasy didn't last long, though, and the couple split shortly after. Their breakup was featured as a show special, and the two continued to fight in the media about cheating accusations and dirty laundry.
Mia Bally – Married at First Sight Season 7
A common theme in many reality dating shows is people hiding things from their significant others, but Mia Bally really set the bar high. On the way to their honeymoon in Mexico, Mia's husband Tristan was shocked to see her detained at the airport.
It turned out that there was a warrant for Bally's arrest that included three counts of stalking and one credit card fraud. Mia tried to claim that it was a case of mistaken identity, but the bond of trust between the two was broken. They ended up divorced before the end of the season.
Michelle Money – The Bachelor Season 15
While competing for the affection of Brad Womack in season 15, Michelle often clashed with other contestants in a very aggressive way and trash-talked them during confessionals. Her sarcastic comments were often the fuel that fired huge fights between the girls.
With her eyes on the prize, Michelle decided that the best way to win Brad over was to be overtly sexual in her advances. This tactic didn't work well, and Brad chose to eliminate Money in week 7 of the show.
Anfisa Nava – 90 Day Fiance Season 4
While most green card scammers at least faked their affection, Anfisa hasn't even tried to hide her contempt for her fiance Jorge. She told him she was with him for his money and demanded that he give her $10,000 a month. 
When she was not doing a robot impression in her expressionless confessionals, Anfisa was busy screaming at Jorge and destroying his possessions in outbursts of rage. After Jorge ended up in prison for drug trafficking, Anfisa moved on to another sugar daddy.
Haley Cureton – Too Hot To Handle Season 1
Much like Kori, Haley didn't care much about a chance to change for the better during her stay in Mexico. Haley often got into trouble for her bluntness, which caused her to have beef with many people in the house.
Other contestants got mad at Haley for talking Francesca into a secret makeout session that caused everyone to lose $3,000 of the prize money. Haley was one of the few eliminated contestants as she got kicked out in episode 6 of the show.
Jay Smith – 90 Day Fiance Season 6
Jay met Ashley, who is 11 years his senior when she was on vacation in Jamaica. The 20-year-old didn't seem too eager to man up and act like a married man, and he screwed up by opening a Tinder account one day into the marriage.
Ashley forgave Jay, but he soon cheated on her in the restroom of a barbershop where he was practicing his tattooing skills. She filed for divorce, changed her mind, then filed for divorce again. As of 2020, it seems like the two are still together, despite everything.
Ed Swiderski The Bachelorette season 5
During his fifth week on the Bachelorette, Ed made an unusual move and decided to quit the show. What was even more remarkable was his return only a week later, and Ed lasting all the way to the season finale.
After Ed got down on one knee and proposed to Jillian, things quickly went south. There were allegations of him cheating on Jillian only 8 days after the proposal and trying to bed another woman a day later. The two women confirmed the rumors, and Ed got what he deserved.
Andrei Castravet- 90 Day Fiance Season 5
The relationship between the Moldovan hunk Andrei and Florida native Elizabeth seemed to depend a lot on her father's money. Despite Elizabeth's dad financing the wedding and supporting them financially, Andrei openly dislikes him and the rest of Elizabeth's family.
In the currently airing show's spin-off, we follow Elizabeth and Andrei's married life. During their trip to Moldova for a second wedding, the couple goes through a rough time as Andrei starts to act openly chauvinistic and dismissive towards Libby and threatens to beat up her brother.
Carolina Duarte – Are You The One? Season 5
People tend to say stupid things in anger, but calling someone the n-word is unacceptable and appalling. Apparently, this is how Caroline addressed her co-star Derrick Henry during the show, which wasn't shown on the broadcast but was confirmed by the cast.
To make things worse, after the show ended, Carolina became infamous for endless arguments on Twitter. While some people like her for being open and wearing her heart on her sleeve on the show, it is hard to look past the ignorant and hurtful things she said to others.
Jesse Meester – 90 Day Fiance Before the 90 Days Season 1 and 2
The relationship between Jesse from the Netherlands and Connecticut-born Darcey was one of the most toxic on the show. While Darcey, who is 18 years Jesse's senior,  was often a handful, Jesse's gaslighting and temper tantrums drove the fans insane.
Jesse managed to escalate conversations from 1 to 100 in a matter of seconds, walk out, and return to Darcey as if nothing had happened. Many were happy to see this vicious circle come to an end, but Jesse continued to claw for 5 more seconds of fame even after their breakup.
Kori Sampson –  Too Hot To Handle Season 1
Kori is among the show's most hated contestants, mostly because he treated Chloe very poorly and acted problematically. He ditched her for a chance to stir up drama between Francesca and Harry by flirting with Francesca and asking her out.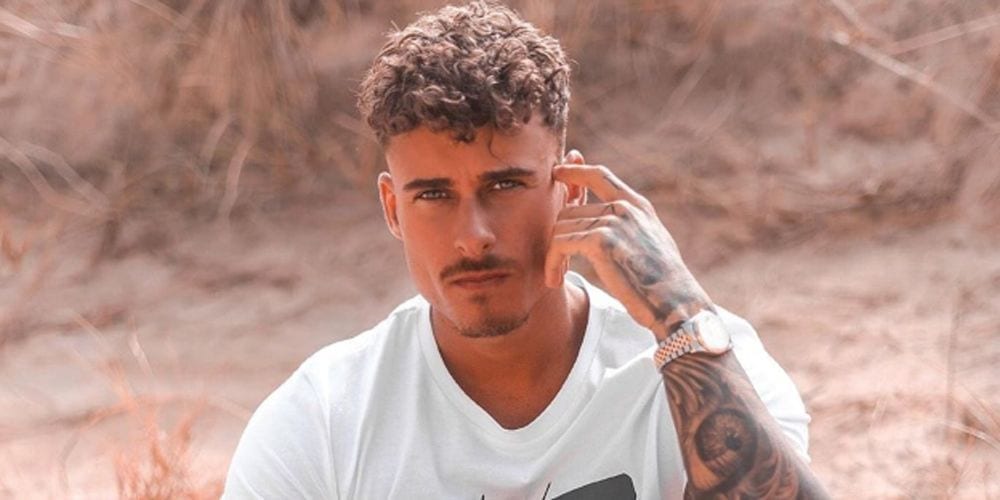 Since Kori didn't care much to change his behavior as the show progressed, they disqualified him during the show's finale. Guess that the whole 'no physical contact' rule didn't sit too well with the tattooed model Kori.
Jen Schefft – The Bachelor Season 3/ The Bachelorette Season 3
We first met Jen in season 3 of The Bachelor, where she made it to the top and got engaged to Andrew Firestone. The couple broke up after a few months, and Jen returned as a bachelorette looking for a second chance.
What made Jen end up on this list was her indecisiveness in the season's finale. Jen had a hard time choosing between Jerry Ferris and John Paul Merritt and finally picked Ferris. But when Jerry proposed to her, Jen rejected him too, claiming that there was no chemistry between them.
Lisa Hamme – 90 Day Fiance: Before the 90 Days Season 4
The 49-year-old Pennsylvanian Lisa showed a great deal of jealousy in her relationship with 29-year-old Usman from Nigeria. As Usman is a famous musician in Nigeria, he has a lot of female fans, which Lisa couldn't handle well. She would regularly go through his social media, causing scenes about fans posting hearts on his profile.
When the couple met in Nigeria, things got worse. Lisa made Usman edit one of his music videos because there was another female featured in it. Lisa got into fights with Usman's friends and regularly disrespected him, even calling him the n-word. The couple divorced shortly after the season ended.
Trish Schneider – The Bachelor Season 5
Although Trish only laster for five weeks in season 5, she managed to get dubbed as one of the show's first villains. We'll never forget her T-shirt reading "Gold Digger – Like a hooker…just smarter" that she wore at the beginning of the season.
Trish wasn't shy to admit that she slept with a lot of men, some of them married. In a desperate move after Jesse rejected her, she returned to ask him to spend a night with her in a hotel room.
Vaughn Copeland – Married at First Sight Season 1
Vaughn and his wife Monet Bell were the first couple in the history of the show to divorce before the season had finished. Although they were physically attracted to each other, Vaughn didn't seem ready for a big commitment. 
The couple fought constantly and decided to end things. According to Monet, the end for her was when Vaughn insisted on having sex right after she had foot surgery, claiming "there's nothing wrong with your hand". What a caring thing to do!
Courtney Robertson – The Bachelor Season 16
When you write a book titled I Didn't Come Here to Make Friends: Confessions of a Reality Show Villain, it says a lot about how you behaved on the show. Courtney went on and monetized the fans' hatred toward her, owning her status of the Bachelor villain.
The fans were enraged to see Ben Flajnik pick Courtney, and she was booed at during the After the Final Rose special. We'll mostly dislike her for convincing Ben to go skinny dipping with her behind other girls' backs.
Pradhyuman Maloo – Indian Matchmaking
Prad is a jeweler who lives in Mumbai and appreciates the finer things in life – especially when it comes to clothes. Most viewers couldn't believe their eyes when he showed off a walk-in closet with a fingerprint lock and said, "the most interesting thing for me is my closet."
Pradhyuman gave the matchmaker a hard time, rejecting over 150 marriage proposals. He finally settled for Rushali Rai, a model from Mumbai. Just as it seemed that Prad had found love, he gave a statement in which he said that the two have separated.
Kai Wes – Are You The One Season 8
Season 8 of AYTO? came with a twist – the cast was sexually fluid, making it much harder to discover one's perfect match. Kai quickly fell head over heels with their housemate Jenna. When the couple discovered that they weren't a match, they refused to let go.
This infuriated the rest of the cast because the prize money was at stake, and Kai and Jenna didn't seem to care about trying to find their perfect matches. Kai's lowest moment was probably getting intimate with Jenna, then waiting till she was asleep and returning downstairs for a fivesome with other housemates.
Wes Hayden – The Bachelorette Season 5
While on the show, the rock musician Wes didn't seem like much of a villain. He made it to the final four before being sent home, and it was on his ride back that Wes showed his ugly side.
Probably because he was feeling the hurt of rejection, Wes went on to talk about how he was acting the whole time. He admittedly joined the show only to promote his career and confessed to having a girlfriend waiting for him back home.
Madison Wyborny – Too Hot To Handle Season 1
Even though Madison wasn't the show's villain, she got a lot of fan hate because of how forgettable she was. Madison joined the others very late on the show in episode 6, which didn't give her much time to form deep connections with anyone.
Madison was one of the four people on the show who lost the money. The show's virtual host Lana decided that Madison failed to put effort to connect with other contestants and they eliminated her in week 8. We're pretty sure the fans will soon forget who Madison was.