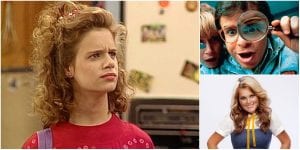 45 Stars Who Left Hollywood and Now Have Regular Jobs
By Larissa C
---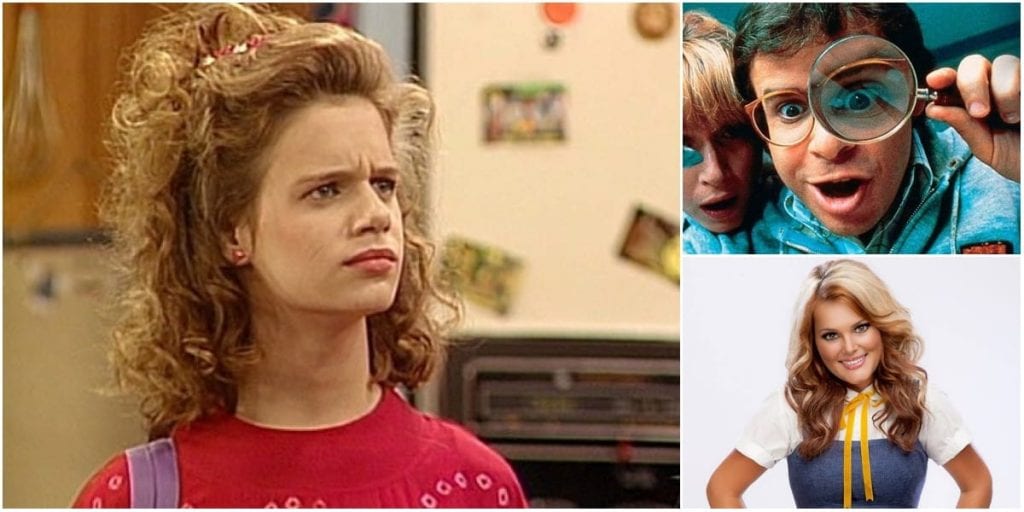 It's safe to say that, deep down, all of us have wished we were famous at some point. Living in the spotlight, having loyal and caring fans, being known all over the world? Not to mention the fabulous earnings that allow celebrities to buy anything they want! It surely must feel great to be a Hollywood star!
However, it would be an understatement to say that making it big in Hollywood is not easy, and there are way too many talented people out there for too little opportunities. Because of that, most people can't seem to get their big break.
And while there are people who do manage to score big roles but still can't secure their place in the spotlight, there are people who voluntarily choose to step out and live a quiet, regular life. In this article, we're going to show you 45 celebrities who left Hollywood!
Freddie Prinze, Jr.
Freddie Prinze Jr. is the son of late comedian Freddie Prinze, who was really successful in the 1970s. Prinze Jr. worked hard and made a name for himself out of his father's shadow, starring in hit movies such as I Know What You Did Last Summer and Scooby-Doo.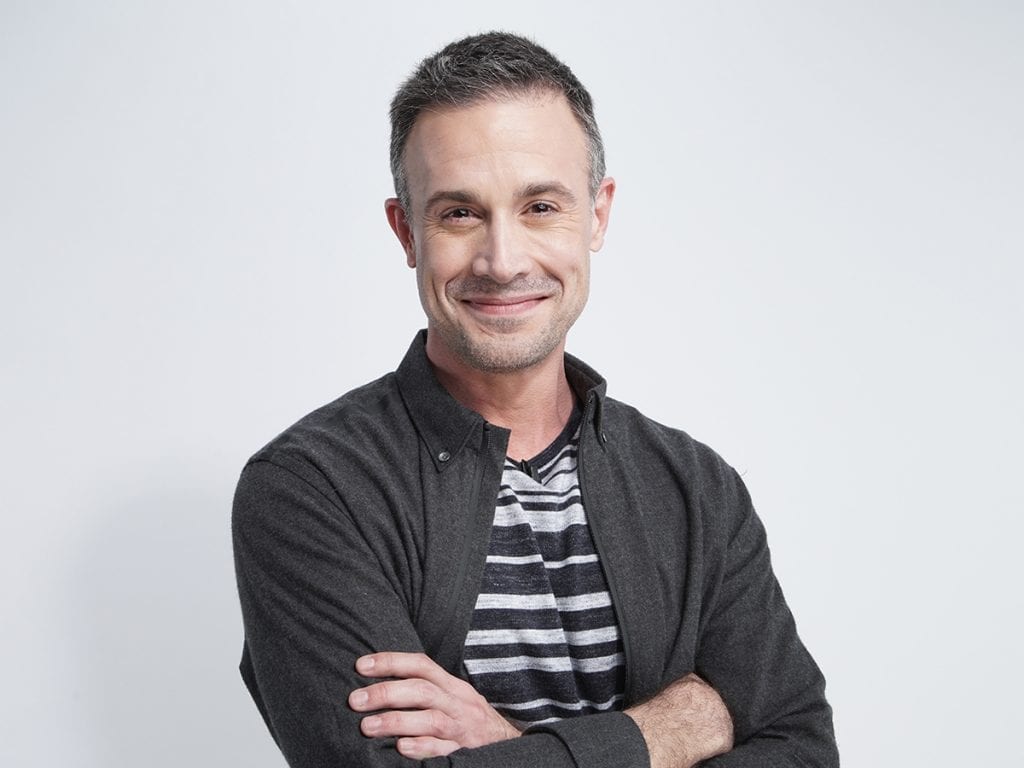 According to Freddie Prinze Jr. himself, he had always been interested in cooking as he grew up, and that's partially why he left Hollywood. The former actor started focusing on creating recipes as well as enhancing his family's recipes — Freddie has even released a cookbook!
Jeff Cohen
Who doesn't remember The Goonies? The 1985 movie was a box office hit and has since become a classic. Jeff Cohen's breakout role as a child actor was that of Chunk, the overweight kid in his group of friends.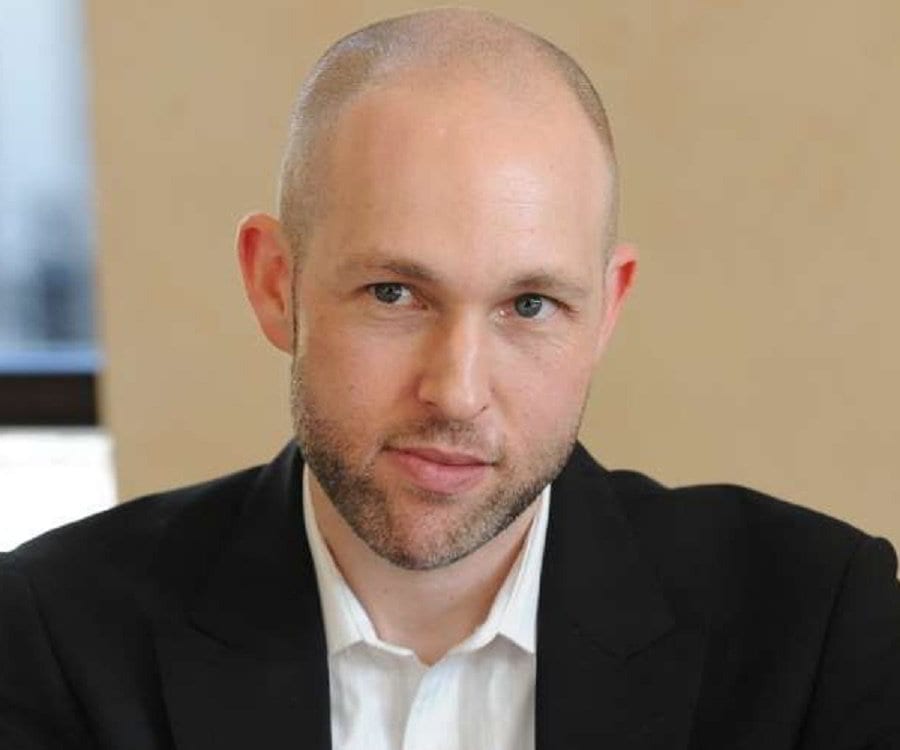 After The Goonies, Cohen went on to participate in a few television movies and had other minor roles until he quit acting — though he didn't exactly leave Hollywood. Jeff went to college and earned a Law degree before he opened his own law firm in Beverly Hills and became an entertainment lawyer.
Jack Gleeson
Jack Gleeson starred in one of the most popular shows of recent times, HBO's Game of Thrones. The young actor played the role of the psychopathic Baratheon heir, Joffrey. King Joffrey was easily one of the most hated characters in the entire series.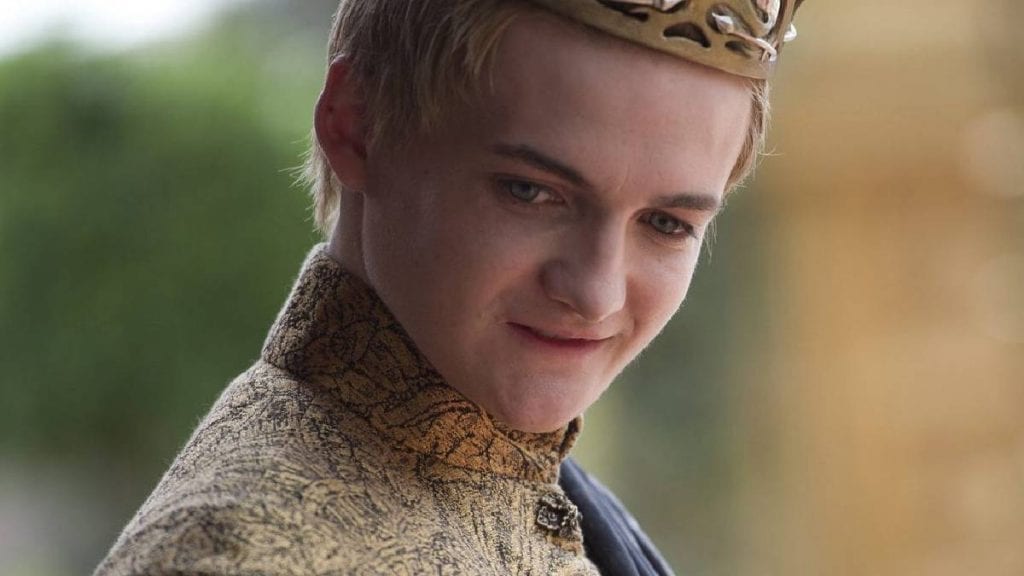 But the truth is that Gleeson never intended to become a professional actor. For him, acting was just a hobby, and his true passion was for academia. And that's what he did: after wrapping up his role in Game of Thrones, Jack Gleeson attended Trinity College in Dublin and earned a degree in theology and philosophy.
Gene Hackman
Gene Hackman is undoubtedly one of the most acclaimed actors of all time, having won several accolades, including two Academy Awards. From 1961 to 2004, Hackman starred in incredibly popular movies, including The French Connection and Superman: The Movie. Nevertheless, Gene left Hollywood to pursue another passion.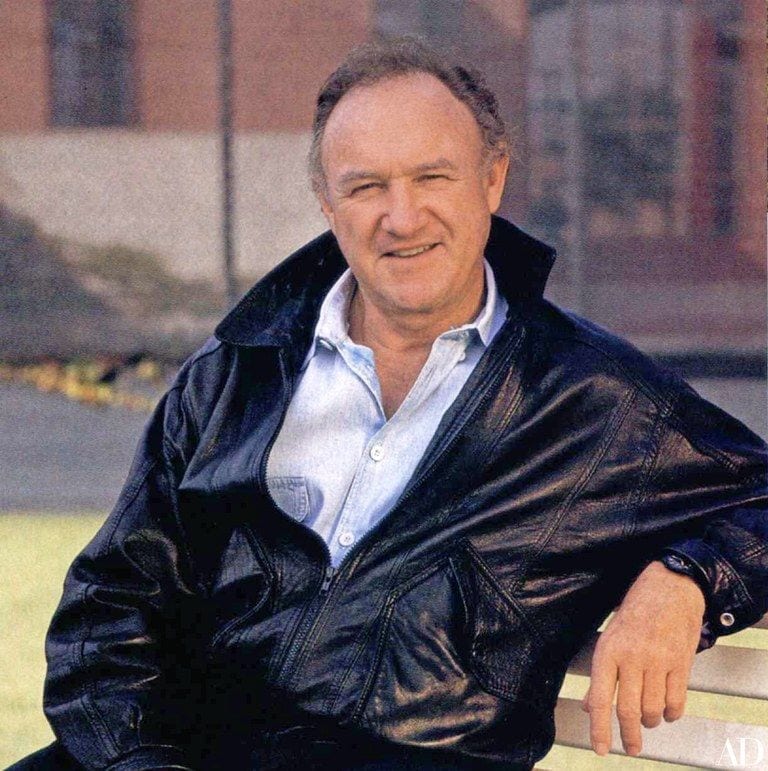 The actual reason why he left Hollywood after 4 decades of an admirable career? Gene Hackman discovered that his heart wasn't in shape to handle too much stress any longer. Since 1999, the legendary actor started a writing career and published 3 novels co-written with his friend, Daniel Lenihan, as well as two solo books. 
Peter Ostrum
Another child actor who quit the big screen after having a successful role was Peter Ostrum — who was once the young boy who played Charlie Bucket, in the classic movie Willy Wonka and the Chocolate Factory. Though Ostrum did receive other acting offers, he chose to pursue a different field.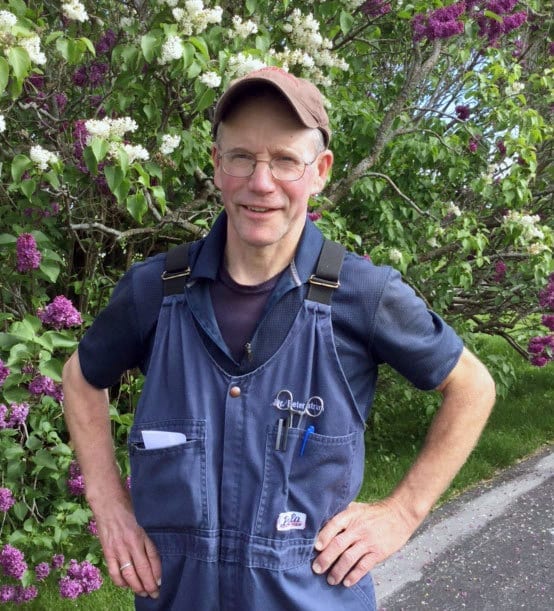 When Peter Ostrum returned home after shooting the movie, he found out that he had a passion for horses and decided that he wanted to become a veterinarian. The former child actor earned his DVM in 1984 and has been working mostly on dairy farms ever since.
Charlie Korsmo
You may remember Charlie Korsmo as a child actor from the 1990s. He starred in movies such as Dick Tracy, What About Bob, and Hook. His last appearance on the big screen was in 1998 when he was no longer considered a child actor.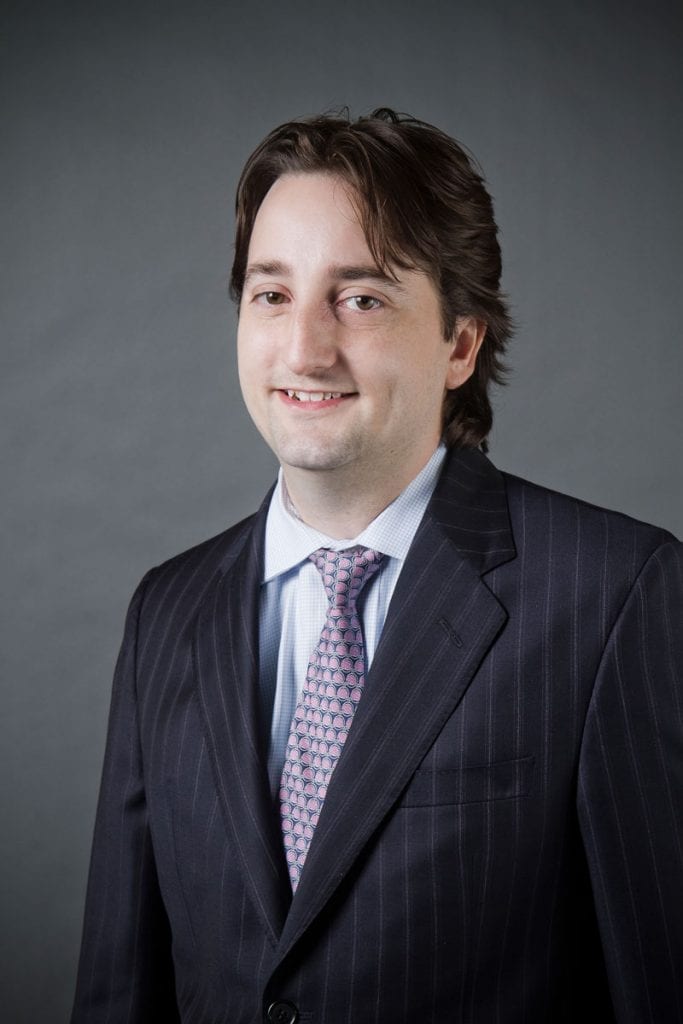 According to Korsmo, he started acting because he thought it would help keep him out of school — ironically, the former actor now works at a school. Charlie quit acting to pursue a Physics degree at the Massachusetts Institute of Technology and proceeded to get his JD from Yale University. Korsmo works as a professor of Law at Case Western Reserve in Cleveland.
Kevin Jonas
Back in the early 2010s, the Jonas Brothers were at the peak of their career as a group. The trio starred in TV shows, movies, and performed sold-out concerts. At the time, it seemed unlikely that the three brothers were leaving the spotlight anytime soon. And that was true — except for Kevin Jonas.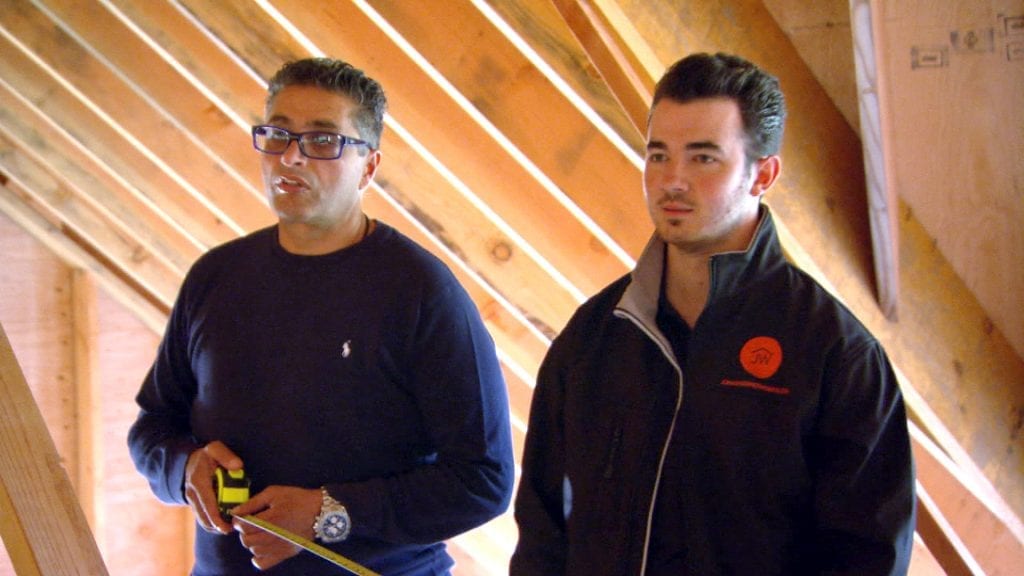 While Nick went on to pursue a solo career and Joe started a band, Kevin decided to pursue a career in…construction. Though working in home development is not nearly as glamorous as being a popstar, Kevin Jonas founded his own construction company — and even guest-starred as a contractor in The Real Housewives of New Jersey.
Mike Vitar
The Sandlot is a 1993 coming-of-age movie that has since developed a cult following. The film narrated the adventures of a group of baseball players in the summer of 1962. Mike Vitar played the role of Benny Rodriguez — and that was one of his only significant parts in Hollywood.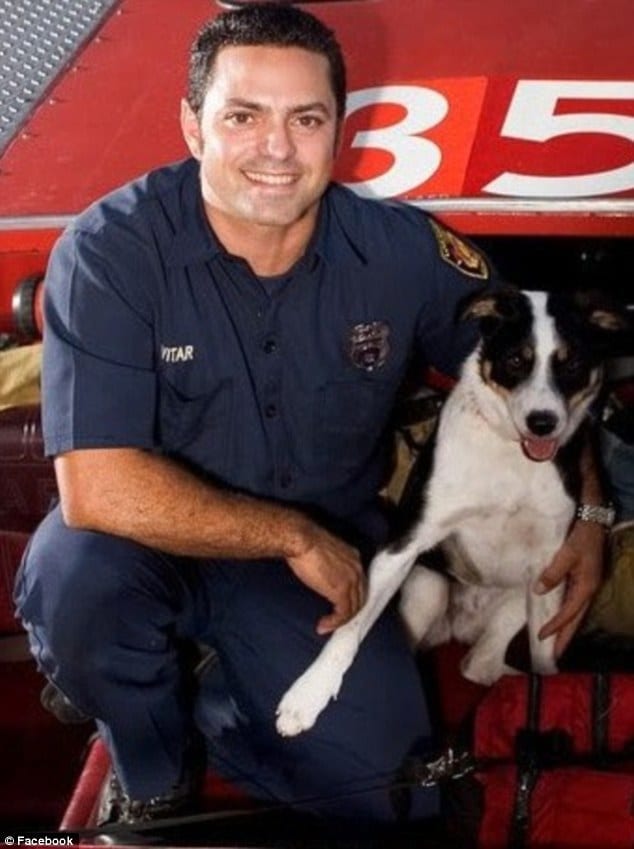 Though Vitar keeps his personal life mostly private, it is known that he quit Hollywood after his short-lived acting career died down and started working in EMS, first in ambulances, and then proceeded to work as a firefighter. Mike Vitar still works at the Los Angeles Fire Department to this day.
Lark Voorhies
Lark Voorhies will forever be known as Lisa Turtle, a character from the hit series Saved by the Bell. Unfortunately, the young actress couldn't land any other major acting roles after the sitcom ended, and she eventually quit seeking the spotlight.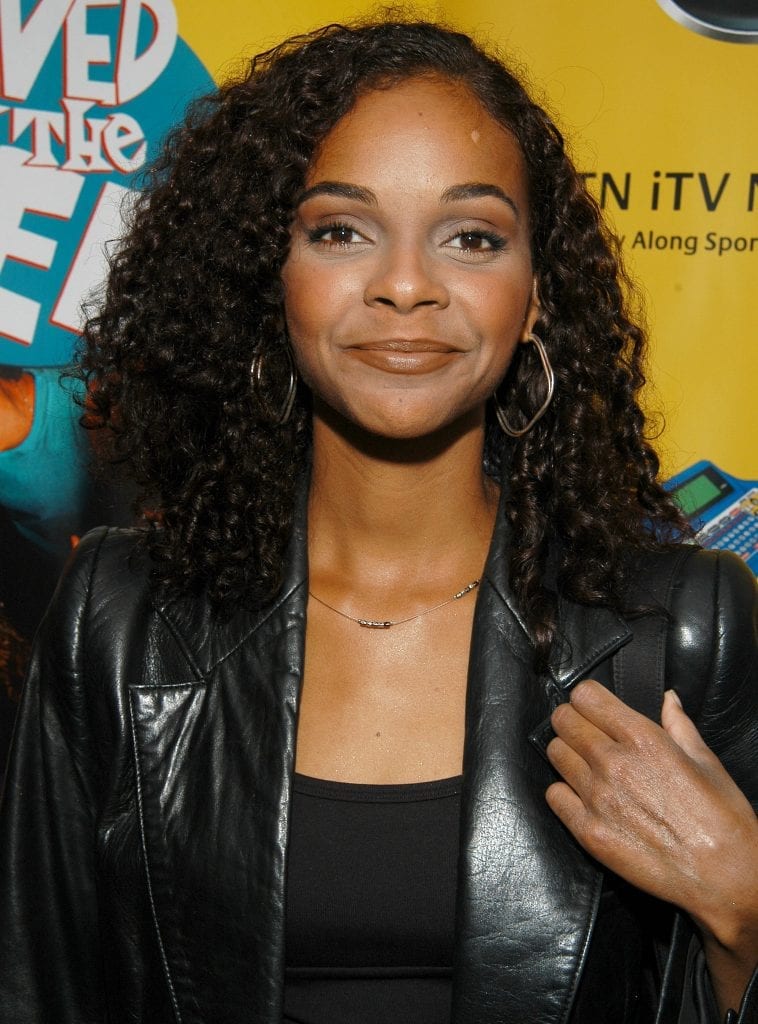 While the former actress does have a couple of minor acting credits to her name, Voorhies settled for pursuing two other artistic passions of hers: painting and writing. Though Lark paints mostly for herself and not for commercial purposes, she worked on three self-published books between 2010-2011.
Nikki Blonsky
Around 13 years ago, Adam Shankman directed and choreographed the hit musical movie Hairspray. Nikki Blonsky starred in the film as Tracy Turnblad, which was her first role as a professional actress. Unfortunately for Blonsky, it would also be her last major role on the big screen.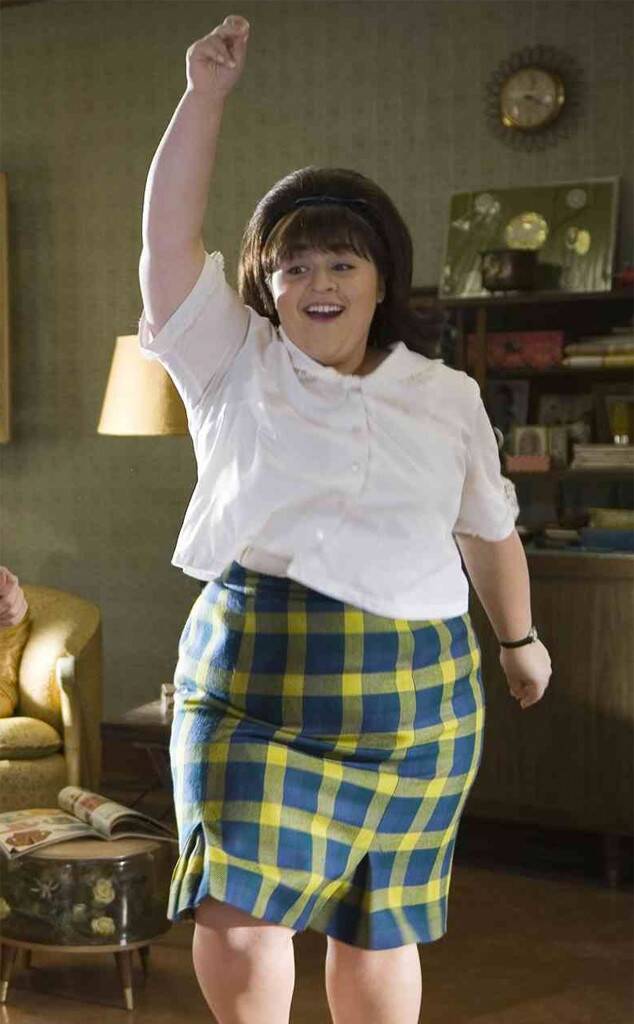 Making it to the top in the cinematographic industry is pretty hard. What we don't often realize is that staying in the spotlight is even more challenging. Though Nikki Blonsky's performance was highly acclaimed and earned her several accolades, her role in Hairspray wasn't enough to secure her spot in Hollywood. Blonsky now works as a hairstylist and make-up artist in New York.
Geena Davis
You may remember Geena Davis from her most famous roles in Thelma & Louise and A League of their Own, as Thelma Dickinson and Dottie Hinson, respectively. The actress enjoyed considerable success during the late 1980s and early 1990s before her career took a downturn.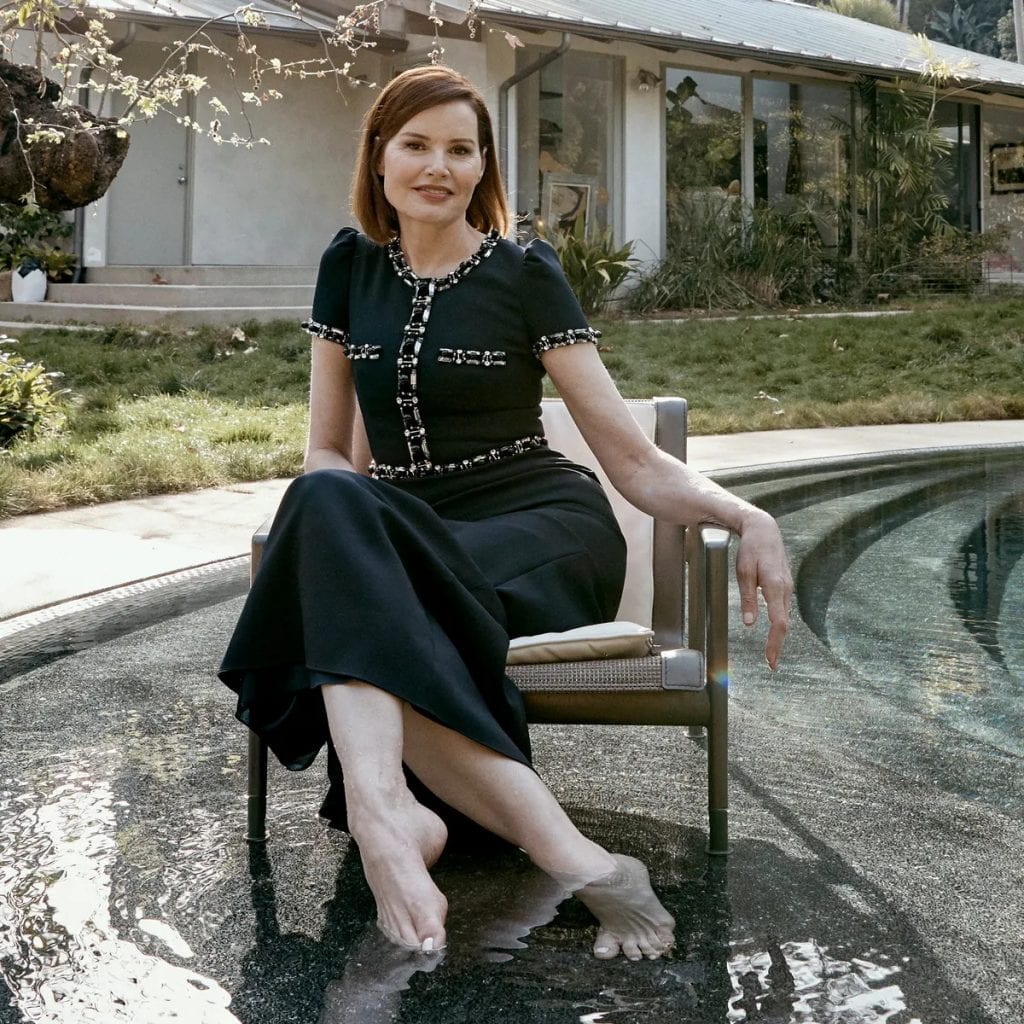 On top of that, Geena also expressed her discontent for the roles she was being offered as she got older. And that's partially why she quit acting and founded the Geena Davis Institute on Gender in Media — so that she could help in increasing the equality in the cinematographic industry.
Frankie Muniz 
Back in the early 2000s, Frankie Muniz was easily one of the most popular young actors in Hollywood. He starred in hit TV series Malcolm in the Middle and in the hit movie Big Fat Liar. In 2006, however, Muniz announced that he would be taking a break from the spotlight in order to pursue a different career: motor racing.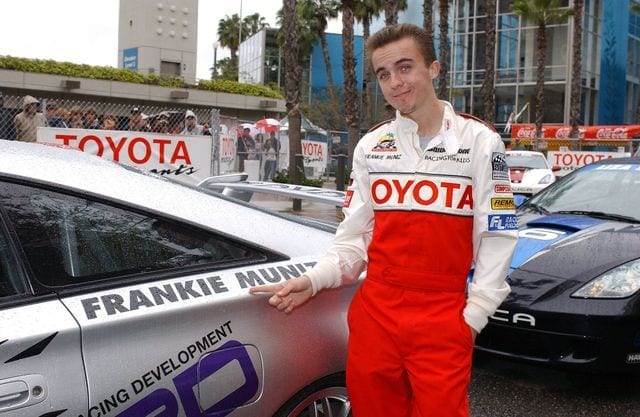 Frankie, who had always had a passion for car racing, initially signed with Jensen Motorsport team in the Formula BMW racing competition. After a few years in the car racing field, Muniz quit due to an injury. He now co-owns a specialty shop called Outrageous Olive Oils & Vinegars with his wife Paige.
Roseanne Barr
Once upon a time, Roseanne Barr was one of the most successful comedians in America. After appearing on different talk shows, Roseanne started gaining recognition for her funny remarks. Thanks to that, the comedian gained her own sitcom, Roseanne.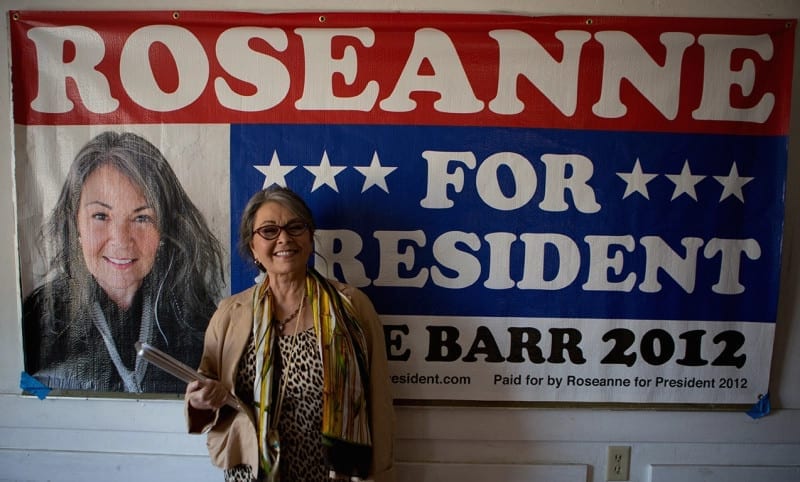 Though the show was a success and earned her several awards, Roseanne eventually came to an end. Roseanne went on to participate in movies and other TV shows, such as Saturday Night Life, but quit Hollywood in order to pursue a career in politics. 
Karyn Parsons
The Fresh Prince of Bel-Air was one of the biggest hits of the 1990s, and it helped Will Smith skyrocket to fame. Other members of the cast, however, weren't as lucky. Karyn Parsons was one of them: the actress couldn't score many significant roles after the series was canceled.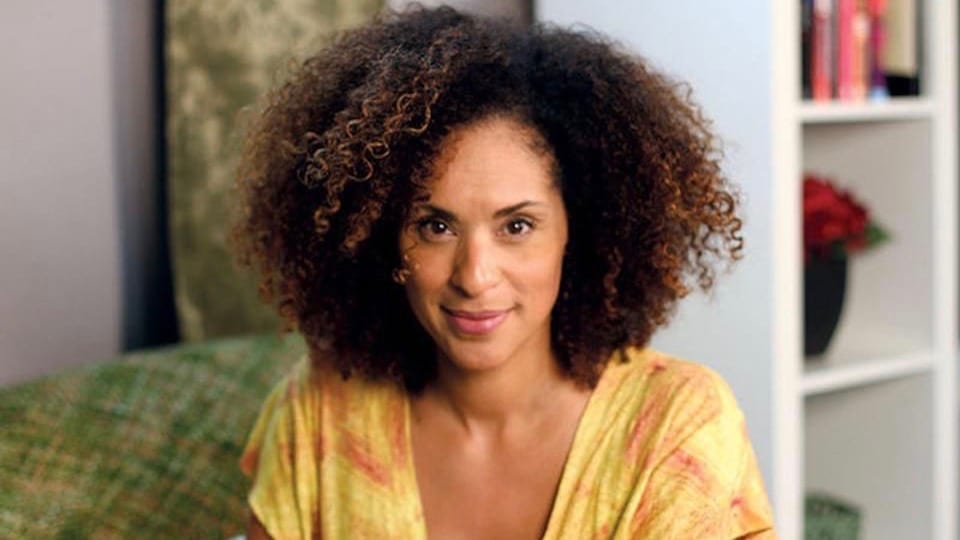 After moving across the country and starting a family with her husband, Parsons found it was challenging to keep auditioning for roles and quit acting. She started a non-profit organization called Sweet Blackberry that helps educate POC children on different parts of African-American history.
Michael Schoeffling
You probably remember Michael Schoeffling from the 1984 motion picture Sixteen Candles, in which he played the character of Jake Ryan, a sweet and handsome boy who melted every girl's heart back in the 80s. Unfortunately for the actor, his career was short-lived, and he had to leave Hollywood.
On top of not being able to land any roles that he liked, Michael was starting a family with his wife, and he needed to provide for his family. That's why he returned to his hometown and opened his own woodworking shop.
Angus T. Jones
From 2003 to 2015, the entire world watched as Angus T. Jones grew from a cute little boy into a young man right in front of our eyes. His long-term role as Jake Harper in the hit sitcom Two and a Half Men earned Jones accolades and worldwide acclaim.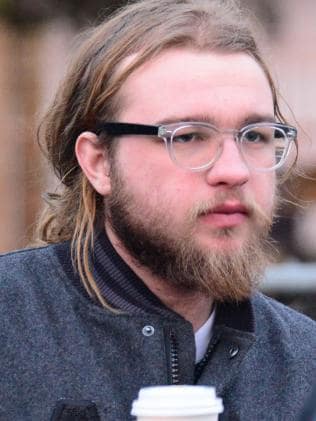 However, we were all shocked when Angus didn't return for the show's eleventh season. What happened was that the young actor was baptized at the end of 2012 and decided he didn't want to be part of the show any longer, as it conflicted with his newfound religion. Angus T. Jones now works in the management team of an event production company owned by P. Diddy's son.
Taran Noah Smith
Home Improvement was one of the most popular shows in the 1990s. It helped launch the career of actor Tim Allen, and it was the first recurring role on television for Pamela Anderson — but the show didn't really help put child actor Taran Noah Smith in the spotlight.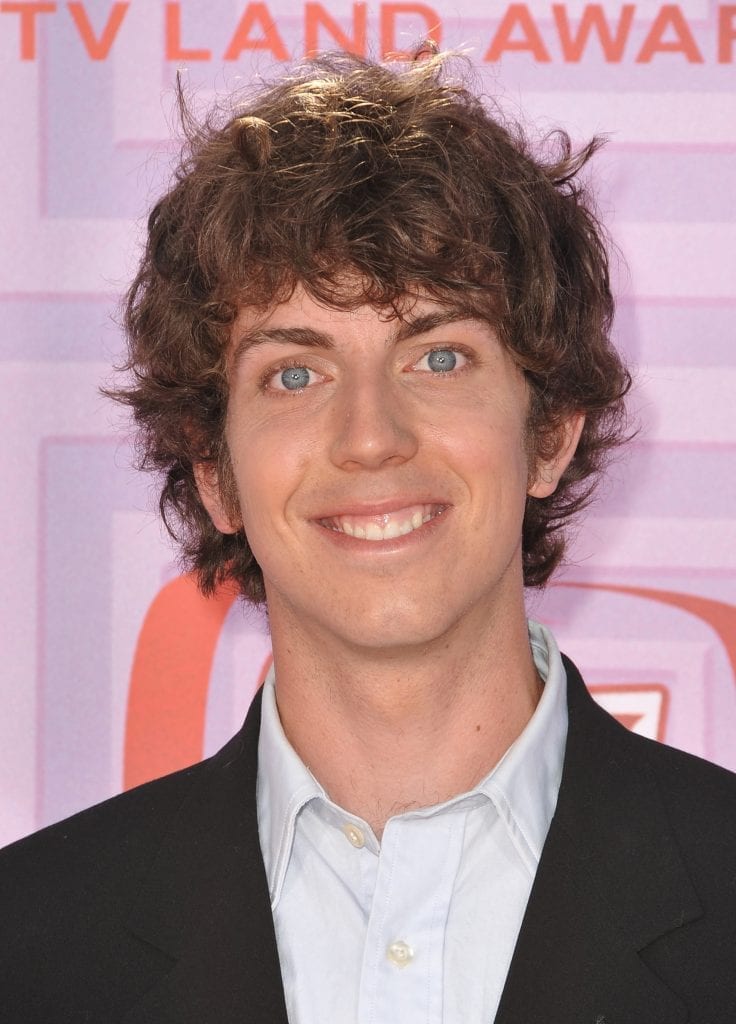 However, that wasn't particularly disappointing for Smith: he began acting at the young age of 7, and by the time the show was running its final season, Taran realized he didn't want to be an actor any longer. He quit the industry in 1999 and is now the owner of a restaurant and a cheese manufacturer.
Phoebe Cates
Back in the 1970s and 1980s, Phoebe Cates was the dream girl of every guy who watched Fast Times at Ridgemont High. Thanks to her beautiful physical traits, the young actress was the cover girl of different magazines and featured in multiple movies.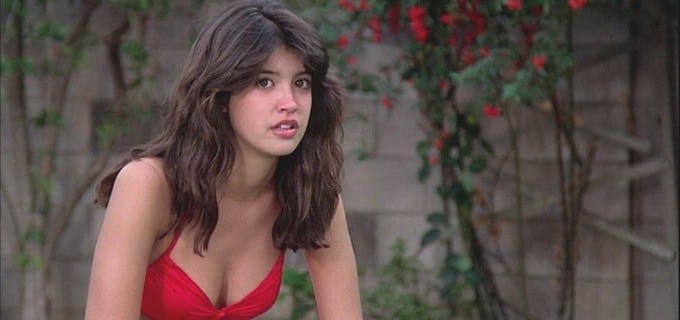 Although Cates enjoyed quite a successful career, she decided to step back from Hollywood in 1994 so that she could dedicate her time to raise her family with actor Kevin Kline. Nowadays, Phoebe Cates is the owner of a boutique on the Upper East Side of New York.
Sarah Michelle Gellar
Sarah Michelle Gellar rose to fame after starring in the 1990s hit show Buffy, the Vampire Slayer. The actress went to participate in successful movies such as Cruel Intentions, alongside Reese Witherspoon, I Know What You Did Last Summer, which she co-starred with husband Freddie Prinze Jr., and Scooby-Doo.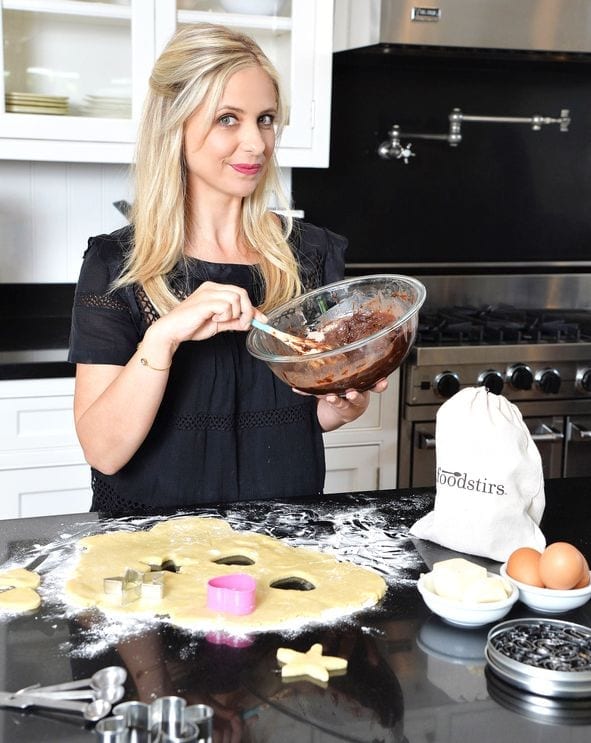 Despite being involved in many projects, Sarah Michelle Gellar took a break from Hollywood to focus on motherhood following the birth of her children. Similarly to her husband, Gellar decided to concentrate on cooking, releasing a cookbook, and also founded a startup focused on selling baking kits.
Josh Saviano
From 1988 to 1993, Americans were utterly in love with the coming-of-age TV series The Wonder Years. To this day, the drama is considered one of the best shows to air on US television. Josh Saviano played the role of Paul Pfeiffer through the entire show.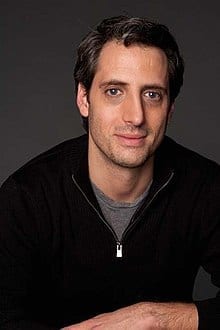 After the show came to an end, Josh quit Hollywood and enrolled in Yale, where he majored in Political Science. Saviano then earned a JD and started working as a lawyer — similarly to his character Paul, who also became a lawyer. 
Dylan Sprouse
Just like Mary-Kate and Ashley Olsen, the Sprouse brothers were once the most popular twins on the planet. After sharing small roles with his brother, the twins rose to fame after they starred in their own Disney Channel show, The Suite Life of Zack & Cody.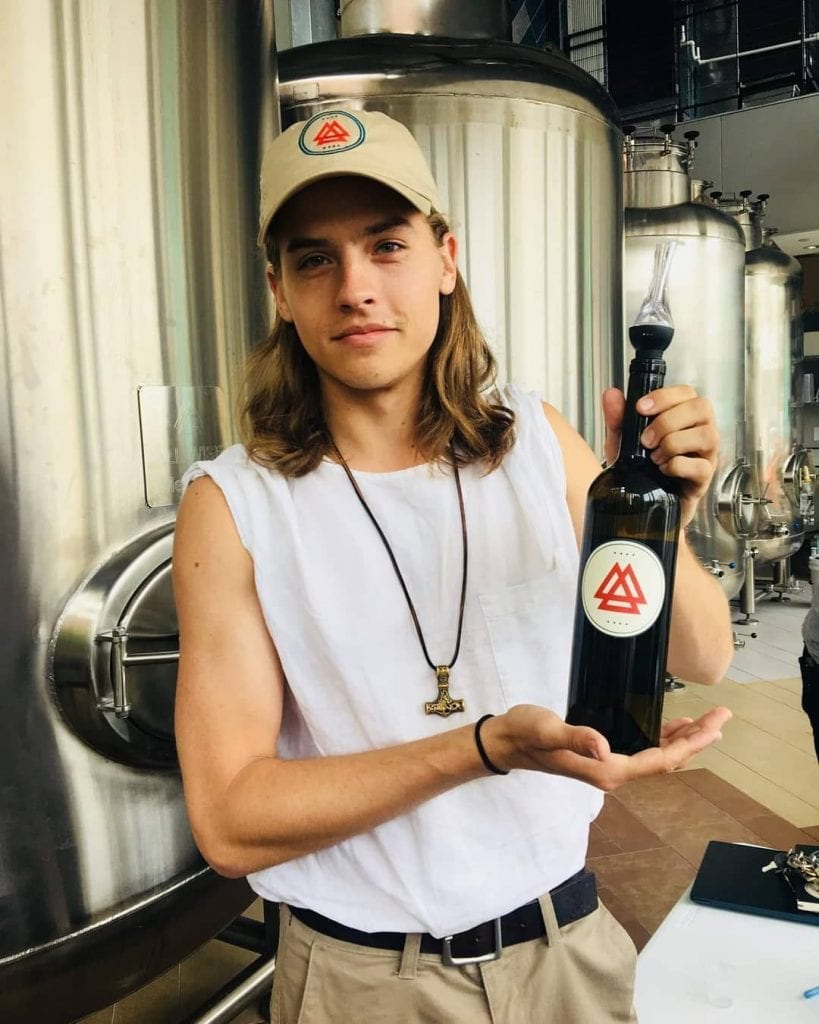 After their hit show and the spin-off were over, Dylan and Cole stopped acting to pursue college degrees. While Cole has returned to the big screen, Dylan quit Hollywood and opened his own meadery in New York City, where he works as a brewmaster.
Danny Lloyd
The Shining was one of the most talked-about films of the 1980s, and it is still highly acclaimed today. Danny Lloyd played the role of Danny Torrance, the son of the movie's main character. Despite the success of his performance in The Shining, Lloyd left Hollywood to pursue a different career.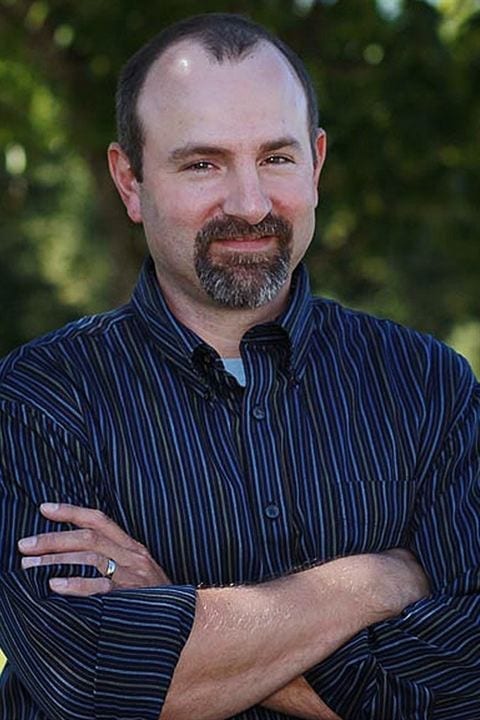 According to Danny Lloyd himself, he left the spotlight mainly because he couldn't score any acting jobs as time passed by — still, the young actor wasn't bothered by it. Lloyd pursued an education and now works as a Biology professor at a community college in Kentucky.
Al Franken
Al Franken was once considered one of the funniest men in America. He was one of the original writers for the hit comedy show Saturday Night Live and occasionally performed on the show as well. His character, Stuart Smalley, became a hit in the 1990s, establishing Franken as one of the best comedians of that time.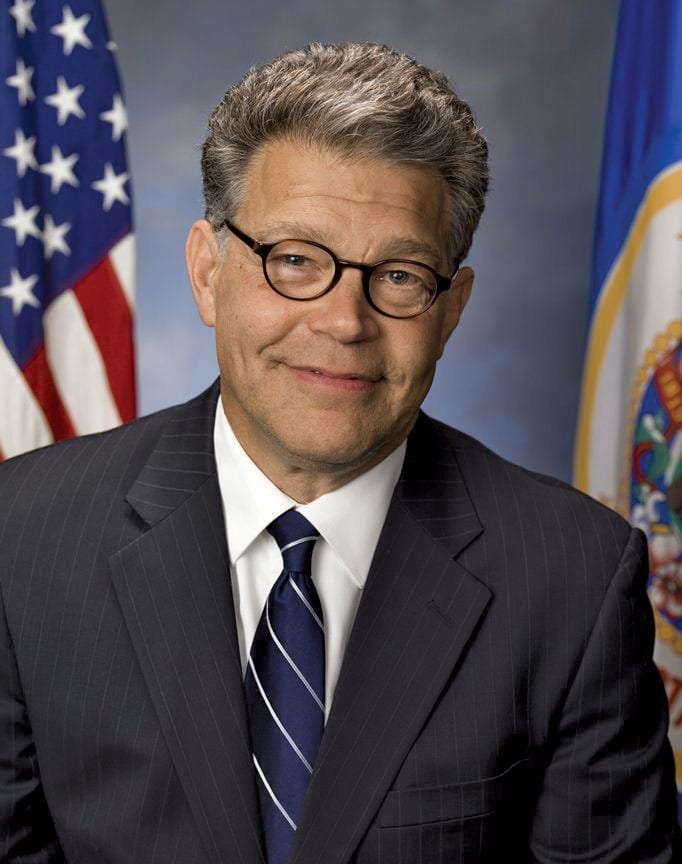 In 2008, however, Al Franken announced that he would be running for Senate in Minnesota and quit Hollywood shortly after his announcement. The former comedian won the elections that year and occupied a seat on the Senate until 2018 when he resigned after misconduct allegations emerged.
Amanda Bynes
It's not rare for child actors to quit the spotlight due to a lack of roles as they grow up. Amanda Bynes' case was not that at all. After experiencing success in the sketch comedy show All That, the young actress got to star in her own show, The Amanda Show.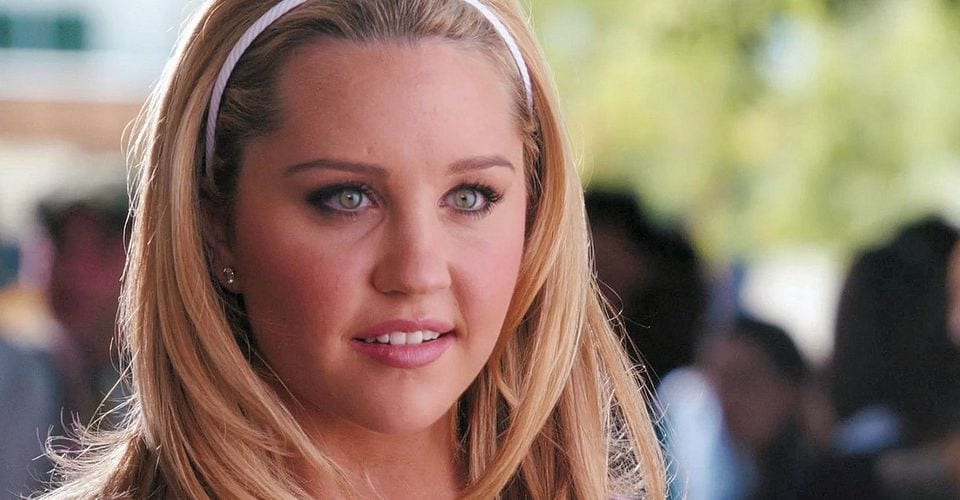 However, as the years went by, Hollywood seemed to take its toll on Amanda, and the once-prosperous actress started getting involved in controversies — which ultimately led to Bynes quitting her career and being admitted to a mental institution. 
MC Hammer
Every once in a while, we watch as unknown singers release songs that become smash hits. However, we all know that the music industry is not easy on just anyone, and we've seen many singers exiting the spotlight after having one successful song.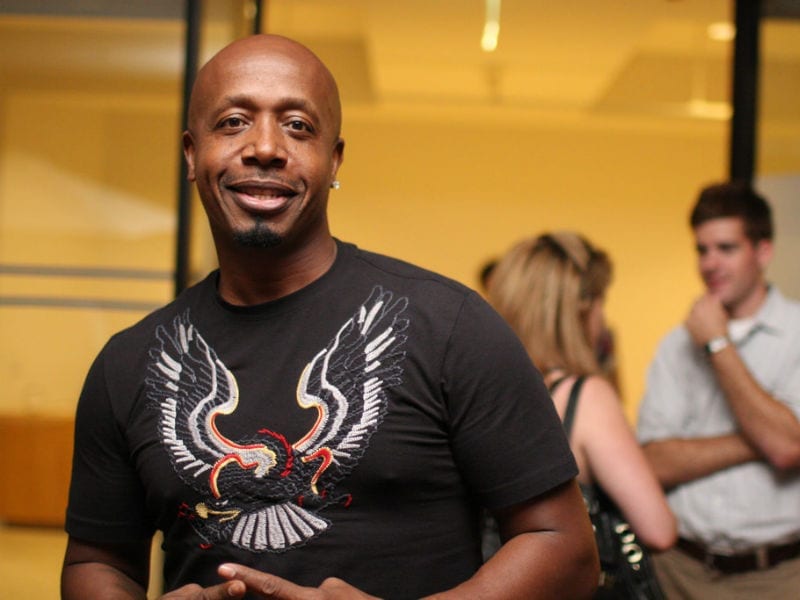 MC Hammer was one of these singers. After having a couple of hit songs in the late 1980s and early 1990s, the rapper couldn't release another #1 hit. However, that didn't really bother him: Hammer left the spotlight to become a Christian preacher.
Mara Wilson
Matilda was a movie that marked an entire generation of children — and it is still widely watched today, mainly thanks to being added to the catalog of different streaming services. Mara Wilson played the role of the movie's eponymous character, but we haven't seen her on-screen in a very long time.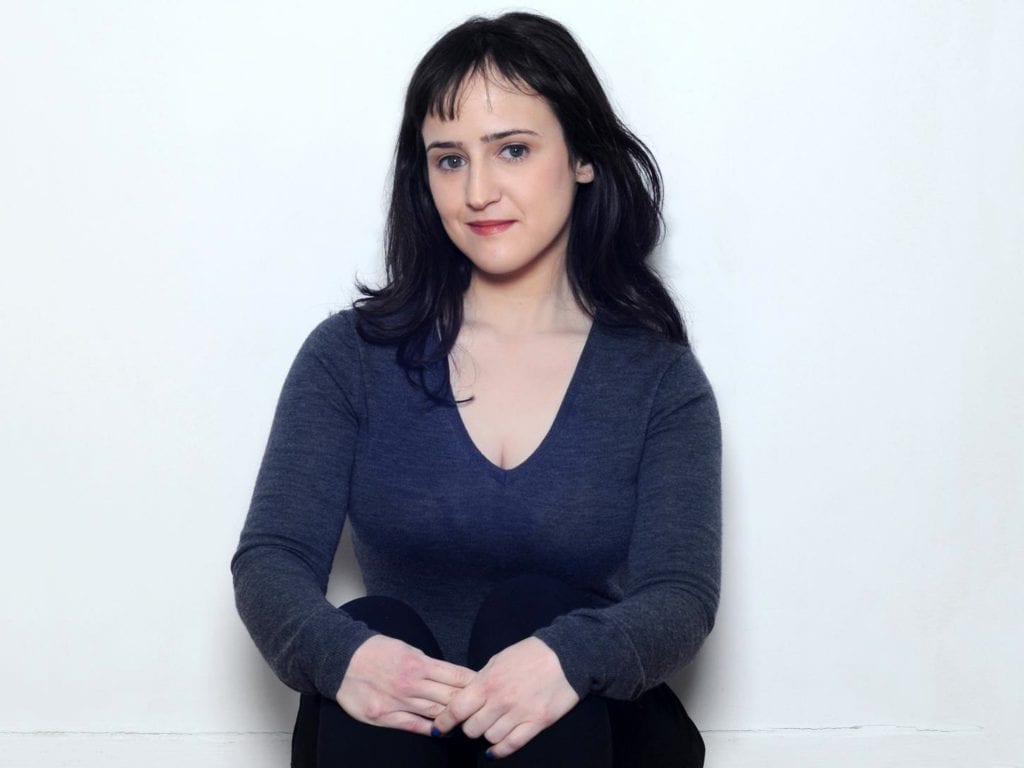 The former actress retired from acting in 2000, at age tender age of 13. During that time, Wilson was allegedly being criticized because of her looks, and she ended up leaving Hollywood. Mara went on to pursue a career in writing and has released two books, as of 2020.
Danica McKellar
Another child star from the hit TV show The Wonder Years who couldn't successfully make the transition into an adult star was Danica McKellar. The former actress played an important role in the show: she was Winnie Cooper, the main love interest of the main character, Kevin Arnold.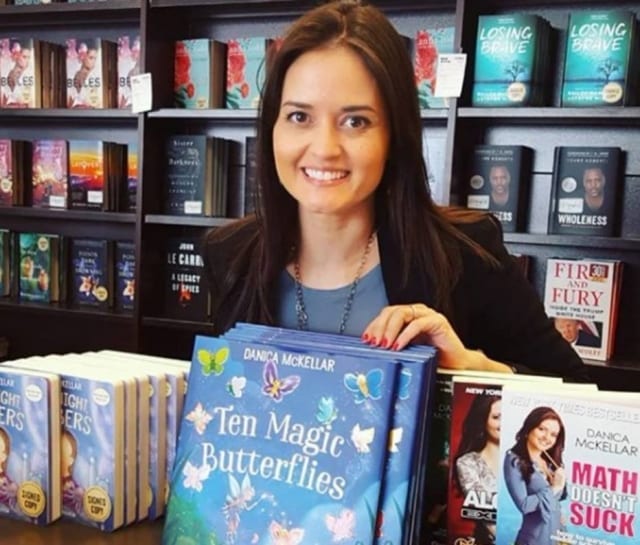 As McKellar realized that landing another major role as an adult actress would be extremely difficult, she decided to pursue a college degree. Danica graduated with honors from UCLA and has since become a prominent mathematician — she's co-authored an important scientific paper and has released several Math books!
Barbi Benton
Back in the 1970s, Barbi Benton was the talk of the town. The young model was on the cover of Playboy magazine four times, and she even hosted the entertainment show 'Playboy After Dark.' Benton was notoriously engaged in a 9-year-long relationship with Hugh Hefner.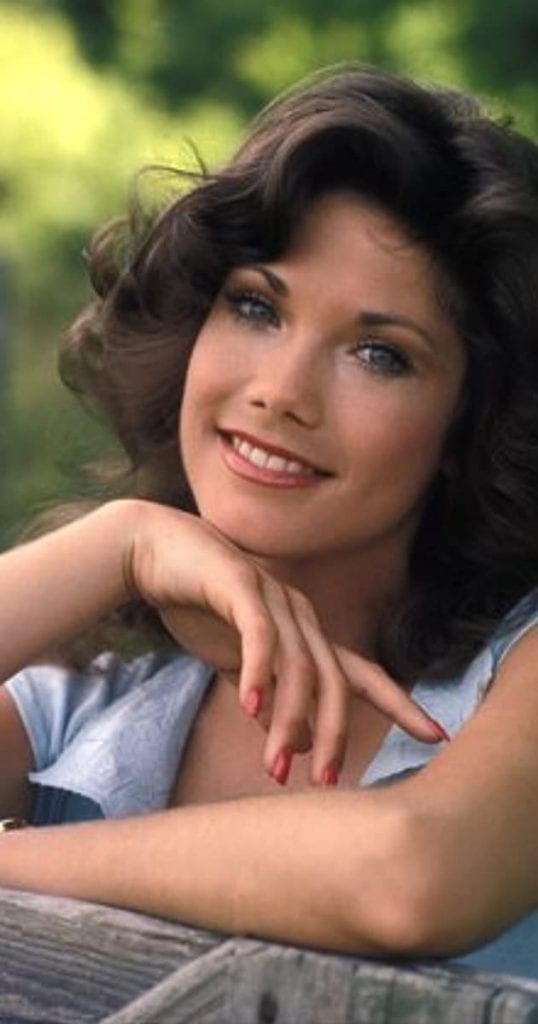 After launching a relatively successful music career and starring in popular comedy shows, Benton got married in 1979 to a businessman and decided to settle down. The former model, actress, and singer started focusing on her family and on working as an interior designer.
Chris Owen
When American Pie was released in 1999, many people couldn't believe that it was an actual movie — but the franchise has since developed a cult following and proved to be a box office success. Among the memorable cast, Chris Owen played the role of Chuck Sherman, who was also known as The Sherminator.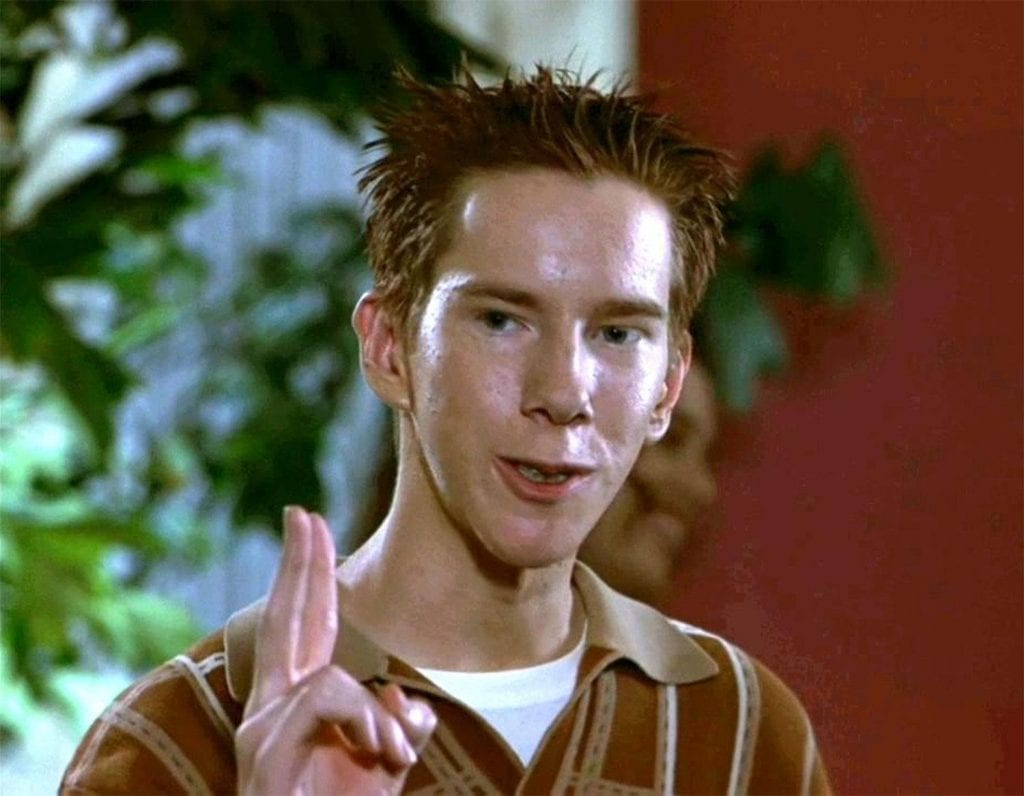 Unfortunately, aside from the American Pie franchise, Owen didn't star in any other significant roles, which ultimately led to the actor leaving Hollywood to pursue other options. In 2014, Chris Owen was spotted working as a waiter in a restaurant in California.
Brittany Ashton Holmes
Who doesn't remember those cute children from The Little Rascals? The child actors in the 1994 movie certainly did a great job of melting the audience's hearts back in the day. Brittany Ashton Holmes played the role of Darla, Alfalfa's "love interest."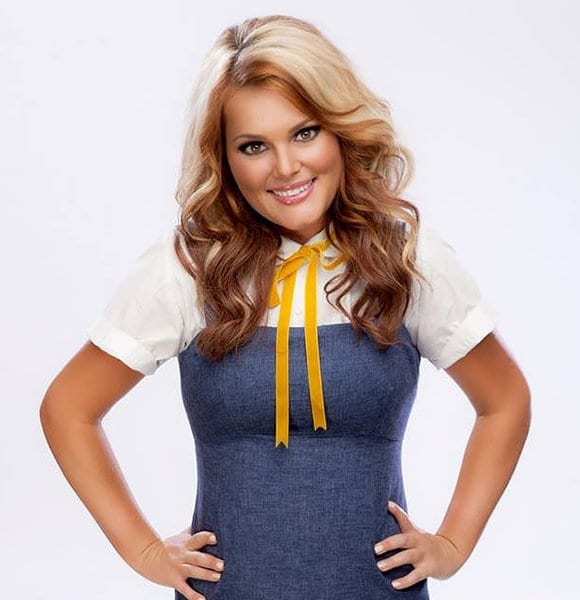 Just like many child actors out there, Holmes had a hard time keeping her acting career alive. The former actress eventually left Hollywood and has remained out of the spotlight all these years. Little is known about Brittany's life — we only know that she is a Political Science major.
Jonathan Taylor Thomas
Jonathan Taylor Thomas was one of the 1990s teen heartthrobs. Every teenage girl swooned over his piercing blue eyes and his dimpled smile. However, after rising to fame thanks to his role in the hit sitcom Home Improvement, Thomas left Hollywood — much to everyone's surprise.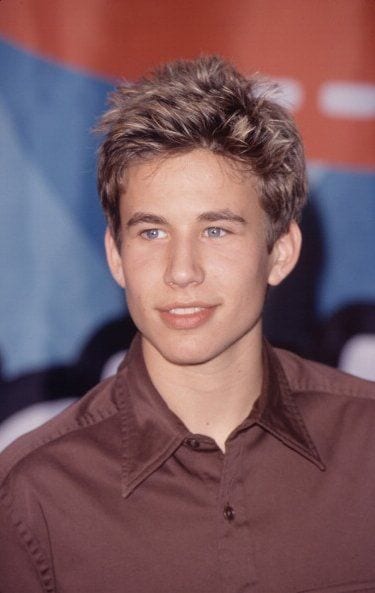 The actor stated that he was putting his acting career on hiatus so that he could focus on his academic life. Indeed, Jonathan was an exceptionally smart young man, and he went to study at three prestigious schools: Columbia University, Harvard University, and St. Andrews University in Scotland.
Gary Coleman
Gary Coleman was once one of the highest-paid child actors. During the late 1970s and 1980s, he starred in one of the most popular shows on television, Diff'rent Strokes. However, Coleman's success on the show wasn't enough to land him any other major roles.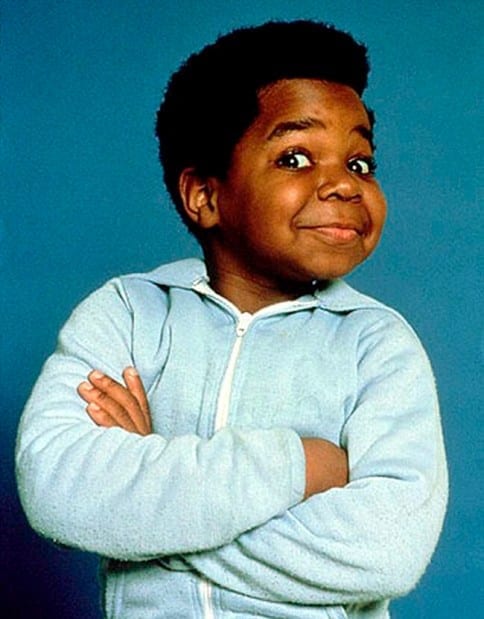 The lack of acting jobs plus the mismanagement of the fortune Gary had earned during his Diff'rent Strokes years led the former actor to leave Hollywood in order to pursue a different job. He started working as a security guard — a completely different career from what he was used to. Unfortunately, he died in 2010 at the age of 42, leaving his loyal fans heartbroken.
Jason Zimbler
Clarissa Explains It All was a huge success among younger audiences back in the 1990s. Jason Zimbler played the role of Ferguson Darling, Clarissa's younger brother. Although the show put Zimbler, along with his co-star Melissa Joan Hart, on the map, he chose not to pursue a career in acting.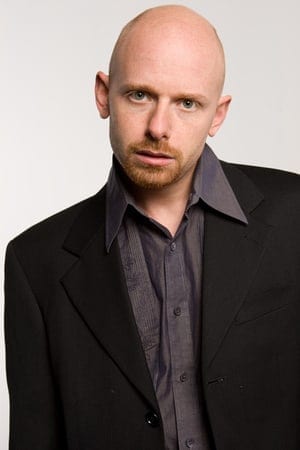 Instead, Jason Zimbler started focusing on his academic life and enrolled at the University of Notre Dame, where he earned a degree in Business Administration. Still, Jason didn't stray that far from Hollywood — he now works as a software designer for the television network HBO.
Travis Tedford
Another The Little Rascals star who traded Hollywood for a quieter, more private life was former actor Travis Tedford, who played the role of Spanky. Though the actor continued working in the cinematographic industry for a while, he eventually quit the spotlight and changed his career.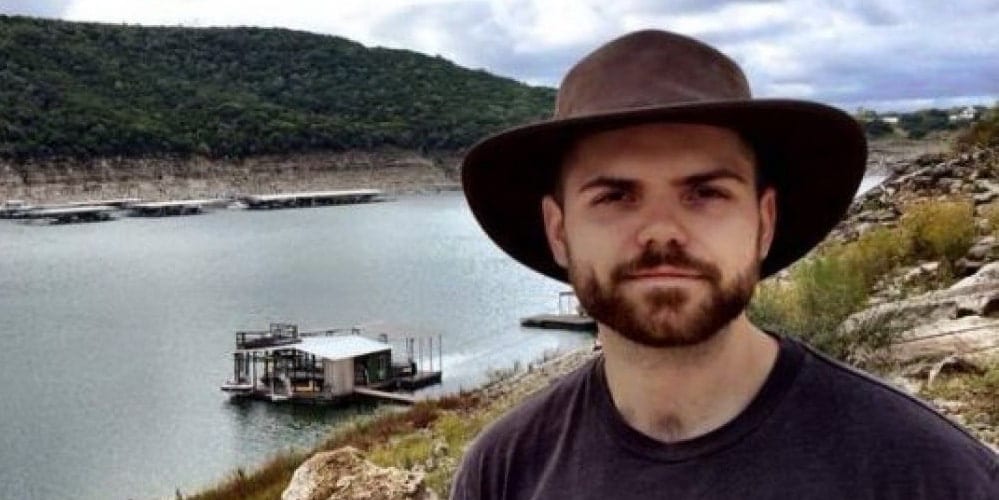 Tedford focused on his education and graduated from the Trinity Valley Community College in 2008, and started working in the Marketing field. On his social media pages, he jokes about his former acting career, indicating that he quit Hollywood because he couldn't get any major roles anymore.
Leanna Creel
Leanna Creel first rose to fame as she starred alongside her twin sisters Monica and Joy in the 1989 Disney movie The Parent Trap III. But Creel is mostly known for playing the role of Tori Scott, a tomboy on the hit show Saved by the Bell.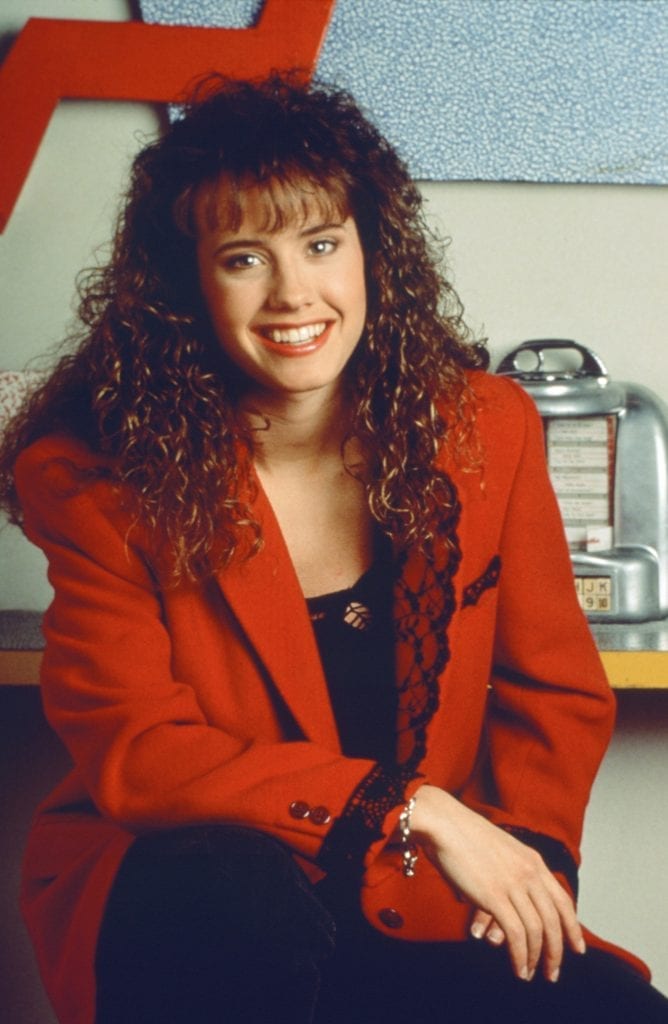 The truth is that Leanna was already enrolled in college when she started working on the NBC sitcom. The former actress was focusing on her education, and being on the show helped Leanna realize that her true passion wasn't being in front of the cameras, but rather, behind them. She got an MFA in Film Production and started her own production company.
Kirk Cameron
The late 1980s and 1990s were filled with incredibly popular sitcoms, which helped launch the career of several actors who are still famous to this day. Growing Pains was one of those hit shows, and Kirk Cameron rose to fame after playing the role of Mike Seaver.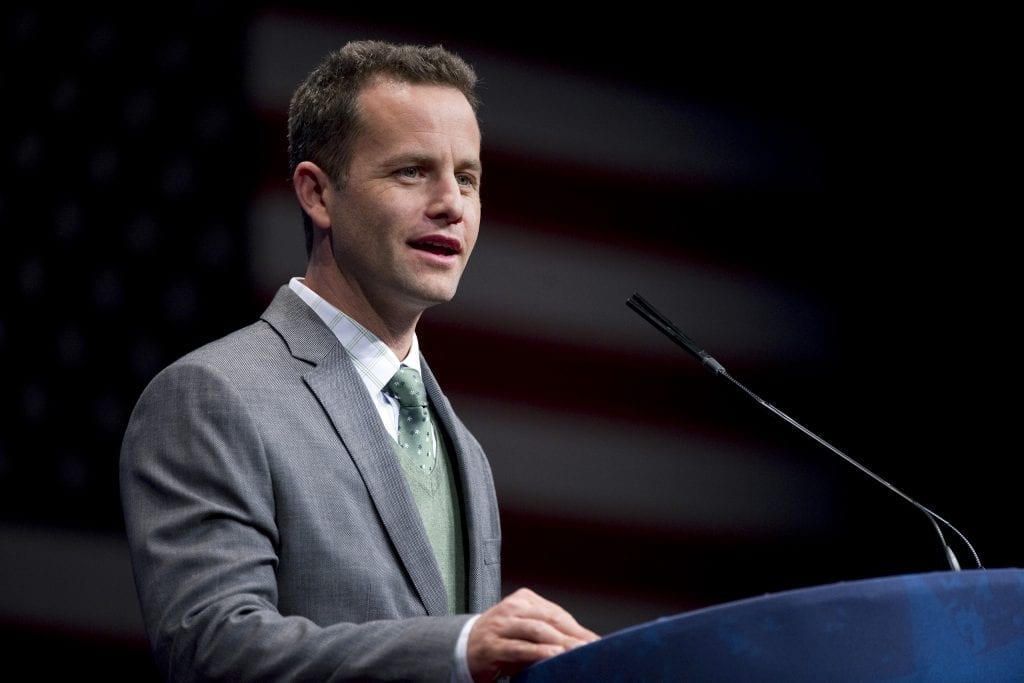 In addition to fame, Cameron also gained something else while on the show: a newfound faith. The actor, who was an atheist, converted to Christianity and shifted his focus from acting to his religion. Kirk left Hollywood and founded a ministry called The Way of the Master.
Rick Moranis
During the 80s and the 90s, Rick Moranis starred in some of the most popular movies of the time. From Ghostbusters to Honey, I Shrunk the Kids, the actor and comedian quickly rose to fame and became well known in Hollywood.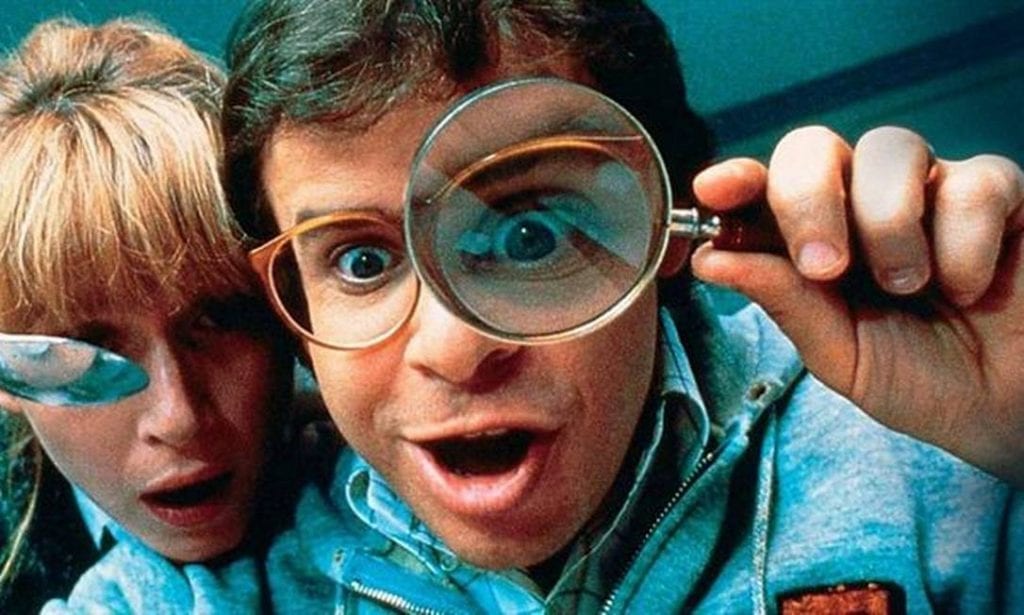 That's why everyone was shocked when Moranis decided to walk away at the peak of his career. But the reason behind his leaving Hollywood is not as bright as other actors who quit their careers: Rick Moranis took a break from acting so that he could focus on raising his children following the death of his wife, Ann.
Dolores Hart
Dolores Hart made her acting debut playing opposite the legendary Elvis Presley — and everything indicated that the young actress was off to a great start. Dolores starred in several movies throughout her short-lived career. And it was during the shooting of one of those movies that the former actress found her true calling.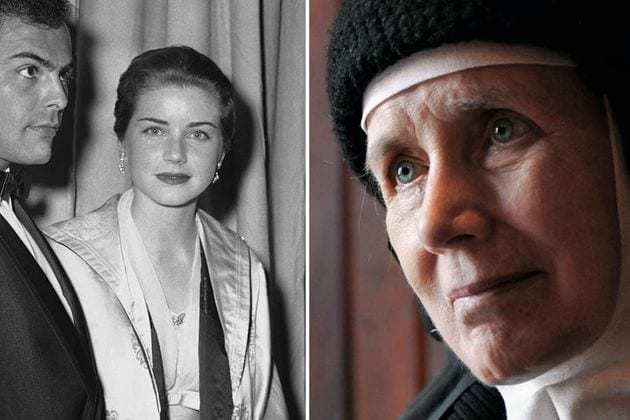 While working on the 1961 film Francis of Assisi, Dolores met the Pope , she told him "I am Dolores Hart, the actress playing Clare." The Pontiff replied, "Tu sei Chiara!" ("No, you are Clare!" in Italian). His statement led Hart to resign from her spot as a leading actress in Hollywood a couple of years later and join a convent in order to become a nun.
Grace Kelly
Grace Kelly was one of the most popular and influential artists from the golden age of American cinema. Her popularity remains to this day, even though the actress was only active for a short period of six years. In 1956, Kelly traded her spot as Hollywood royalty for a spot in actual royalty.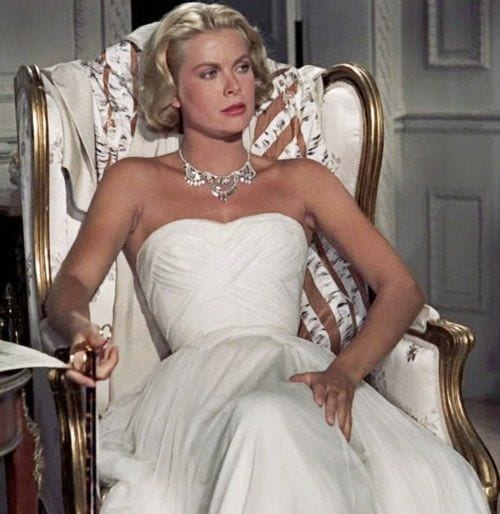 Upon meeting Prince Rainier III in 1955, the two soon fell in love, and the pair got married in the following year. Because of her marriage to a member of the royal family, the actress left Hollywood to become the Princess of Monaco.
Cary Grant
Another actor who remains relevant to this day is Cary Grant. The actor was one of Hollywood's most iconic artists and was one of the biggest names during the golden age of film. After starring in movies that include The Philadelphia Story and To Catch A Thief, Grant shocked Hollywood when he announced that he was retiring at age 62.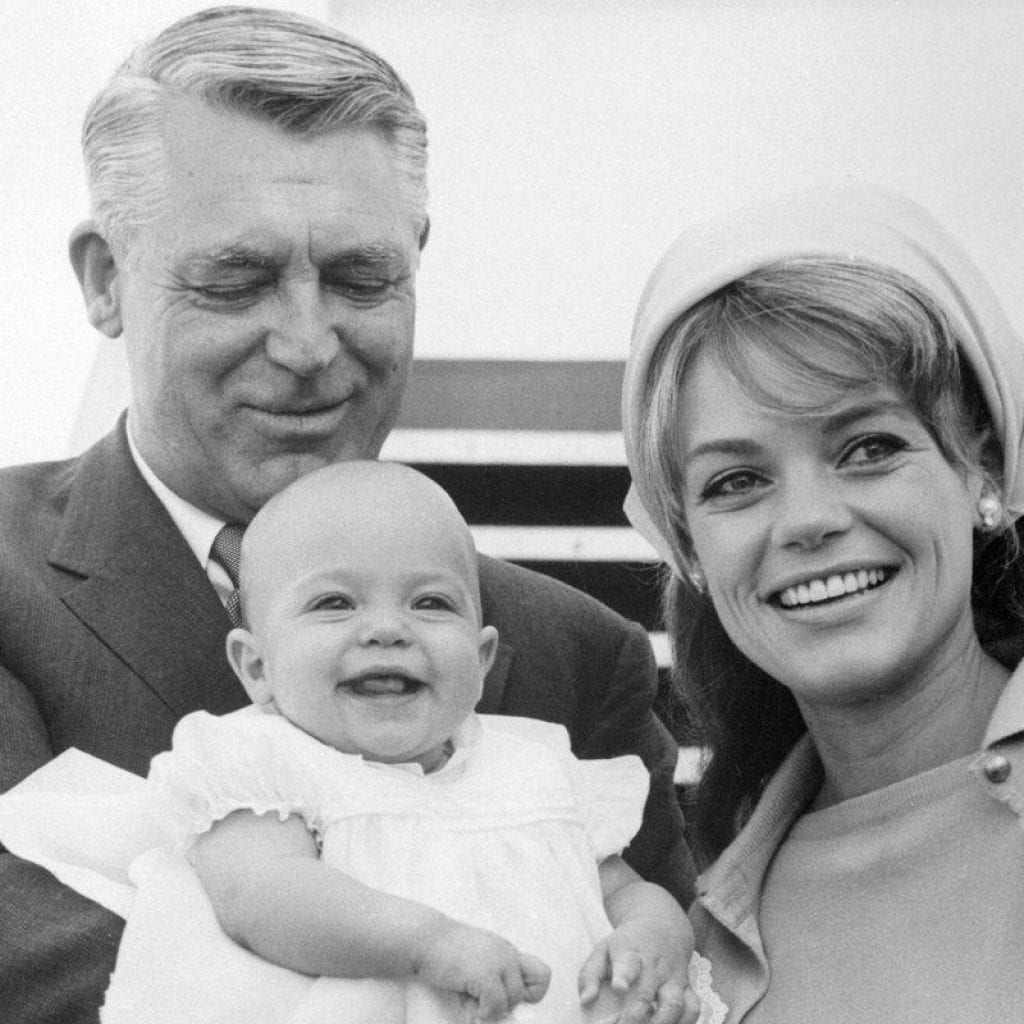 At the time, Grant had just welcomed his first and only child, Jennifer Grant. To compensate for his troubled upbringing, the actor left Hollywood and his acting career behind to dedicate his time to raising his daughter in a healthy household, and he also developed his career as a businessman.
Taylor Momsen
Taylor Momsen was introduced to fame at a very young age after she starred in Jim Carrey's How The Grinch Stole Christmas when she was just 7 years old. A few years later, Momsen returned to the spotlight when she joined the cast of the hit CW show Gossip Girl.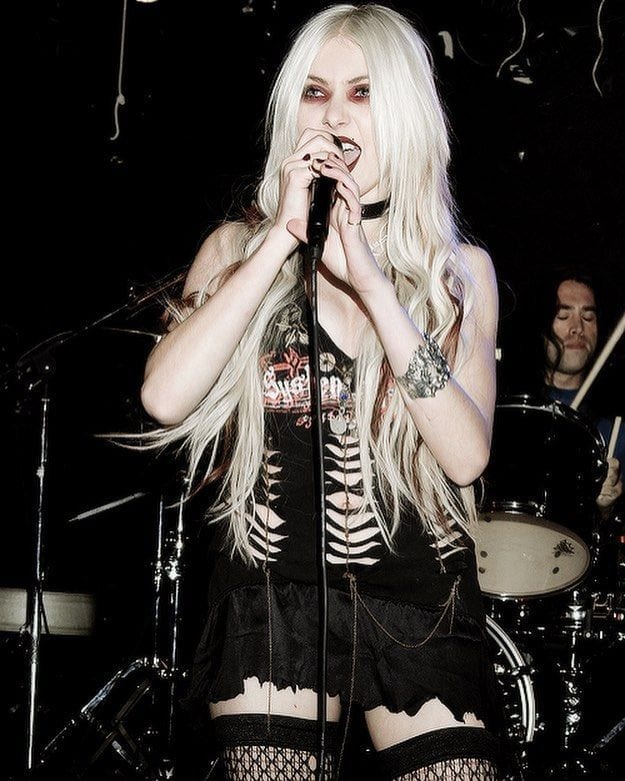 As the show progressed, fans noticed how Taylor's appearance on the episodes was slowly decreasing. Shortly after, the young actress announced that she was putting her acting career to the side in order to pursue her passion for punk rock music.
Tommy Rettig
Lassie was one of the first television productions that were centered around the adventures of a dog. The show was a hit and ran for 17 seasons, making it one of the longest-running TV shows of all time. During the first three years of the show, Tommy Rettig rose to fame as he portrayed the role of Lassie's main companion.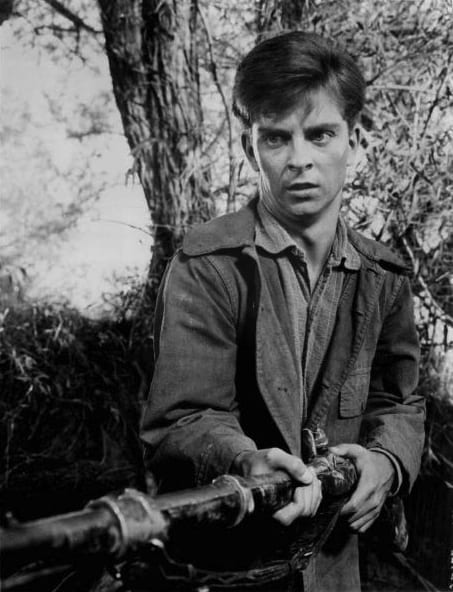 However, Rettig had been previously open about his wish to lead a regular life. And, although he starred in multiple movies and a few television shows, Tommy eventually left Hollywood and started working with computers, establishing himself as a renowned programmer until his death in 1996.
Andrea Barber
From the late 1980s to the mid-1990s, there was an ABC sitcom that was so popular that some of its stars remain famous to this day. Full House helped launch the career of John Stamos and the Olsen twins. However, Andrea Barber, who played Kimmy Gibbler, voluntarily stepped out of the spotlight after the show.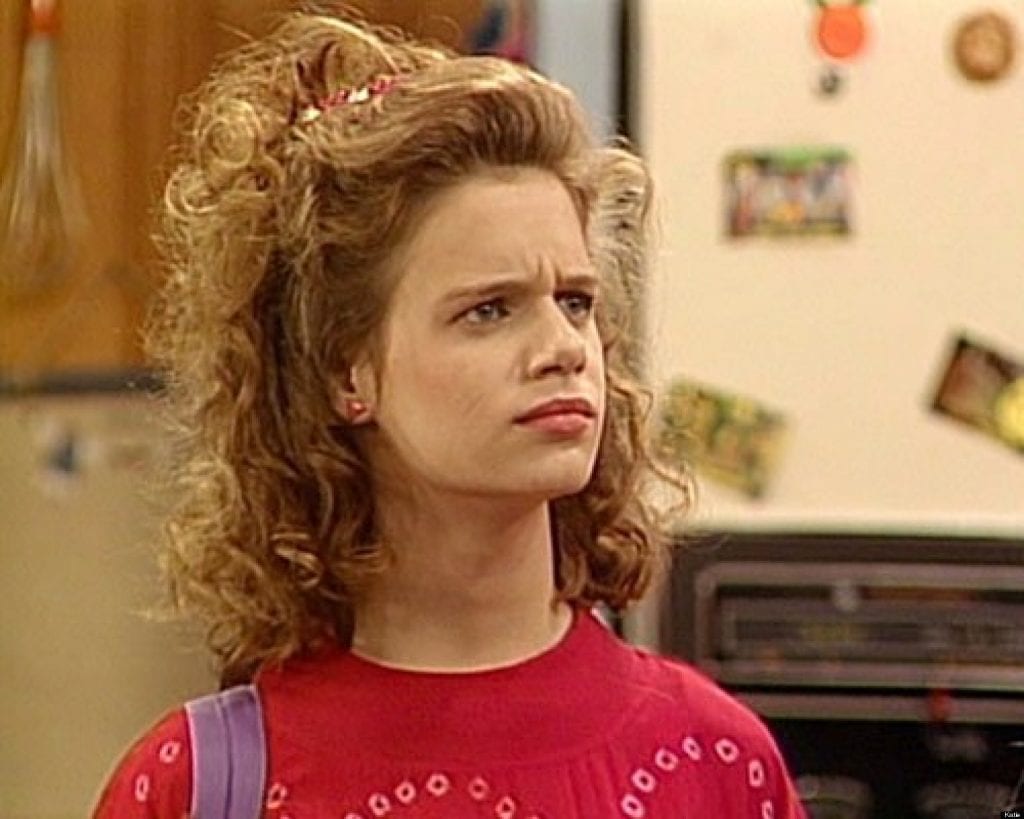 The former actress quit the showbiz in 1995, shortly after Full House came to an end. At the time, the actress had been on the show for a very long time, and she grew tired of acting. Barber enrolled in college and left Hollywood to focus on her education.
Danielle Fishel
After she starred on the hit show Boy Meets World, Danielle Fishel rose to fame as a teenager. However, similarly to many other young actors, Fishel had a hard time staying in the spotlight or even finding new roles after the show had ended.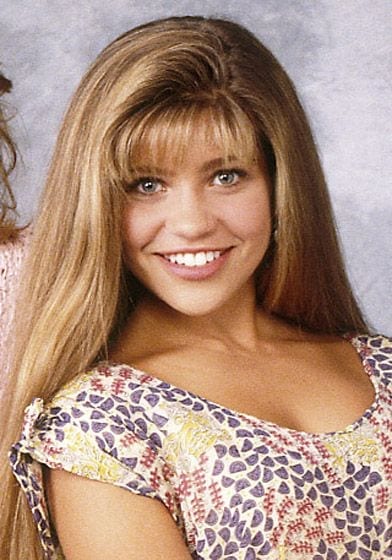 Because of that, Danielle worked in different jobs trying not only to make ends meet but also to find her true passion — she even worked as a saleswoman at Bloomingdale's. At age 27, in the late 2000s, the Fishel enrolled in college and earned a degree in Psychology, proving that it's never too late to get an education!
Vanilla Ice
Since time immemorial, a bunch of new musical artists appears day after day. While some manage to stay in the spotlight permanently, most singers are left forgotten after having a hit song or two. In the late 1980s and early 1990s, things were no different — and Vanilla Ice was one of the forgotten singers.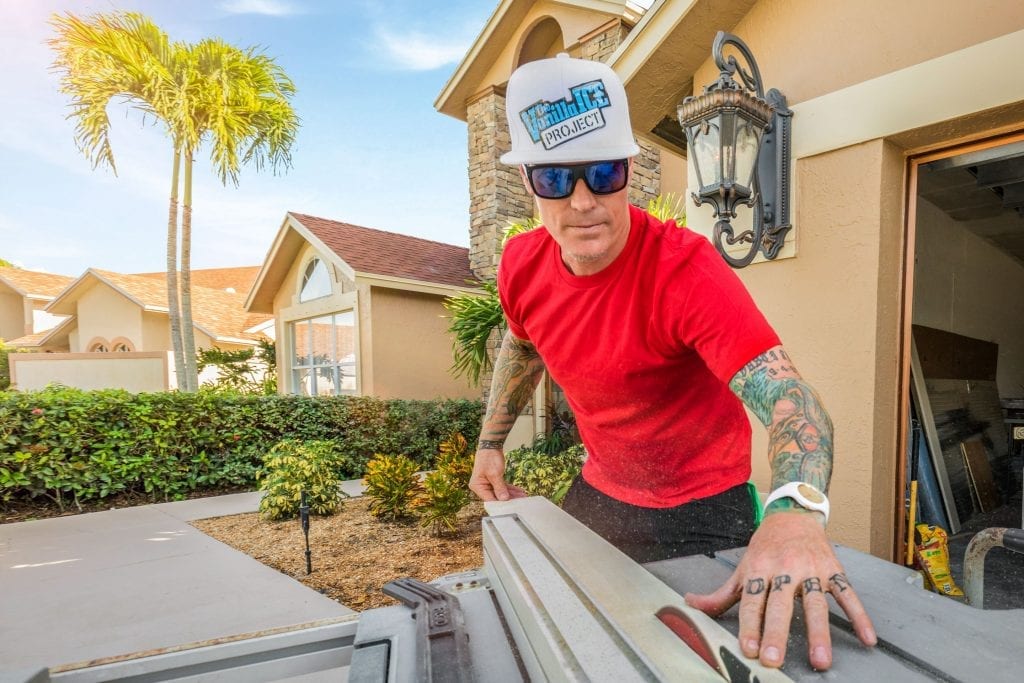 After not managing to have another #1 song after his hit Ice Ice, Baby, the rapper ventured into another business that he was passionate about real estate. Vanilla Ice became a realtor, and he also works with home renovations.