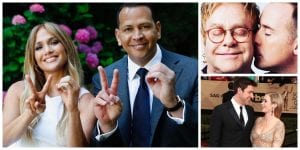 Where They Found Love-How Celebrity Couples Met
By Mary A
---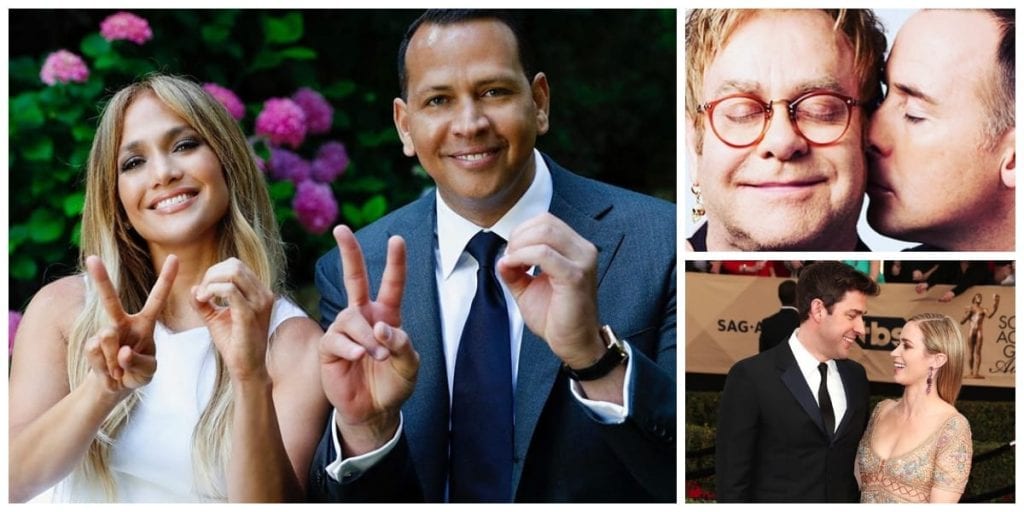 The tone of the Rihanna hit, "We found Love" echoes in our ears as we countdown on this list the stories that are heart-warming, fun and definitely dazzling; These celebrity couples found love in the best of places and with other amazing, famous people. Every couple has a sweet or crazy story about how they met, and these celeb couples are no exception. From miles high in the skies to on the set of TV and Award shows, these couples show us that love can be anywhere and at any time. Maybe even over a tiny burger fight? You never really know, do you? Come along as we explore how each celebrity on this list found love.
Beyoncé and Jay-Z
Our first celebrity couple on this list is Queen Bey and Jay Z, in all their royalty. Not surprisingly, with Bey's history of keeping her life under strict lock and key and retaining her privacy, most people didn't even know how these two met at first! How shocking, right? This was the case until their joint album "Everything Is Love" when Jay rapped about it in 2018.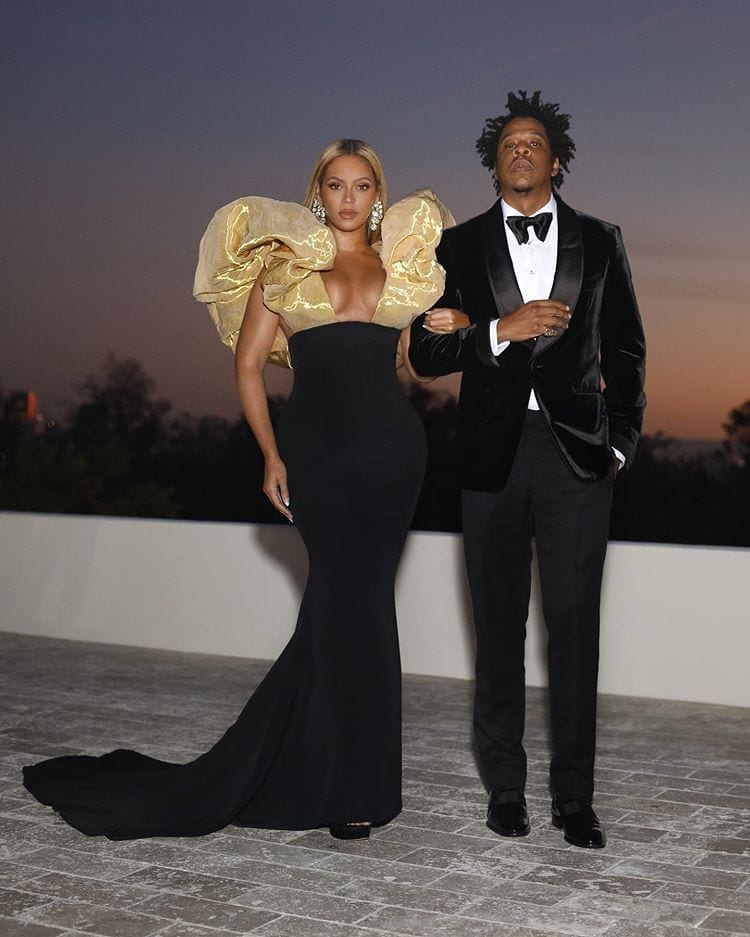 Jay and Beyonce met at MTV's March 2000 Spring Break festivities in Cancun Mexico, the two of them were seated next to each other during the flight home. Dinner at Nobu was the scene of their first date over two years later. The two apparently "kept it cool at Cancun"; however, on the flight home, Jay knew he had found his queen.
Priyanka Chopra and Nick Jonas
Another super duper hot celebrity couple on this list is none other than Priyanka Chopra and Nick Jonas. This super cute couple got engaged in July 2018 and got married later the same year. It was definitely quite the romantic union, which had us in our feels. After much discussion about her with his friends, Nick sent her a direct message which didn't seem to impress her much, and she asked him to text her instead.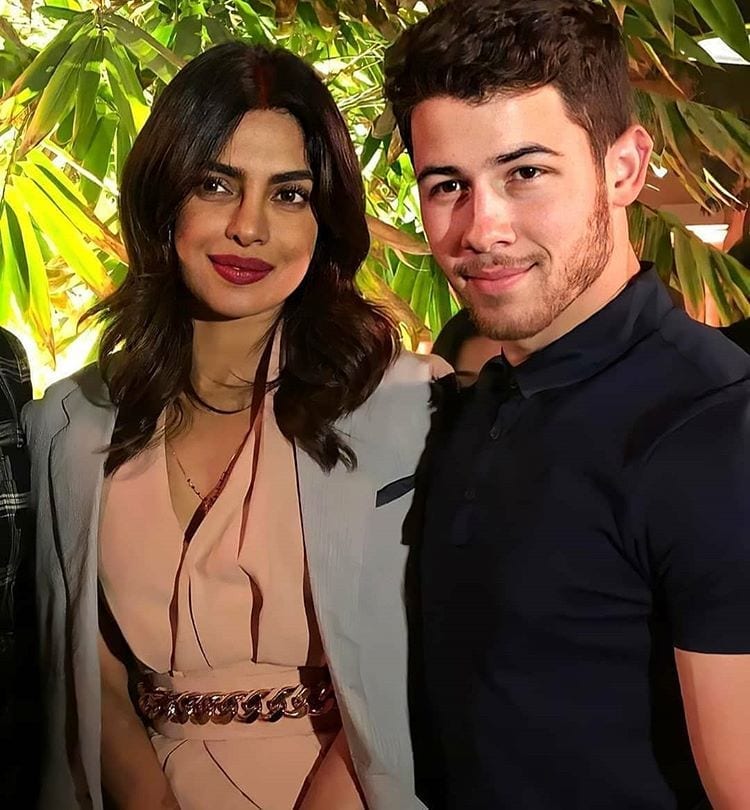 A few months later , they met face to face at the Vanity Fair Oscar Party in 2017. After that, many more flirty texts were exchanged, and they then got together for a drink a week before the 2017 Met Gala as guests of Ralph Lauren. However, as a result of heavy schedules, it took them another year to go on a proper date. They finally got to go on a suitable date on May 25, 2018, and the rest as they say, was history. A couple of months later, 2 to be exact, they got engaged and married in a beautiful ceremony in December the same year.
Orlando Bloom and Katy Perry
Orlando Bloom and Katy Perry have had quite the journey in their relationship. Getting together, breaking up, having a baby, and then an engagement. To say it has been a wild ride for these two would be an understatement. The story of this celebrity couple is simple, cute, and would probably have you gushing at the sweetness of the story. Katy was having an In-N-Out burger at a table with Denzel Washington when Orlando interrupted the scene and stole one off her table.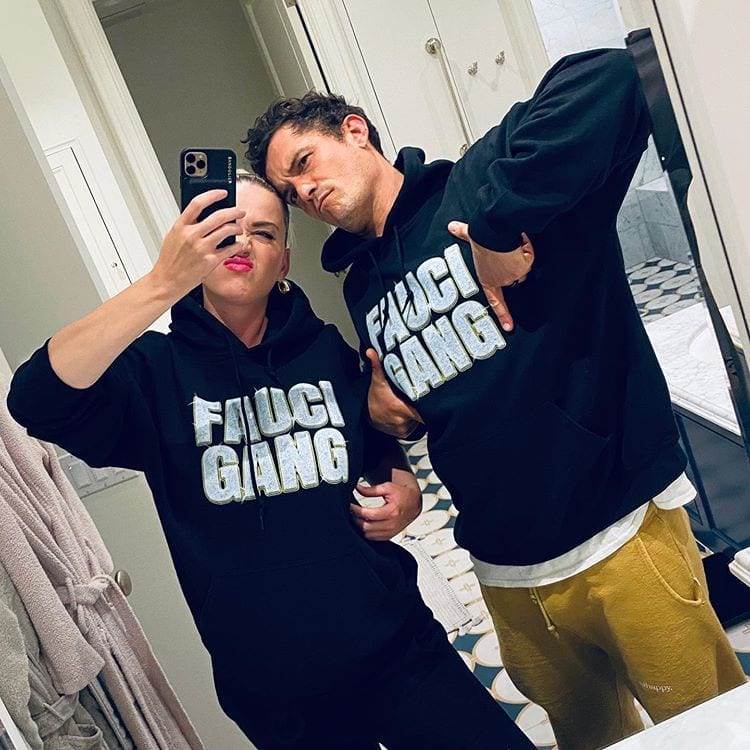 She was barely able to express her shock when he handed it back to her, but not without a compliment about her divine hotness. "How are those onions resting on your molars?"she asked him sarcastically, when they saw each other later that night. He simply replied by stating he likes her, and then, after a series of sweet events, the two are now engaged with a beautiful baby. The wedding was put on hold because of the pandemic but will take place in the near future.
Sophie Turner and Joe Jonas
Sophie Turner practically despised Joe Jonas at one point after a huge fan-girl misunderstanding. Her favorite band broke up not long after Joe's band covered their song, and Sophie blamed him for it. In a funny twist of fate, she met Joe's manager in 2016, who felt that they would "hit it off." Later that year, Joe suddenly messaged her on social media. (We just know DM's are the kingpin of love stories.) and asked to meet up with Sophie.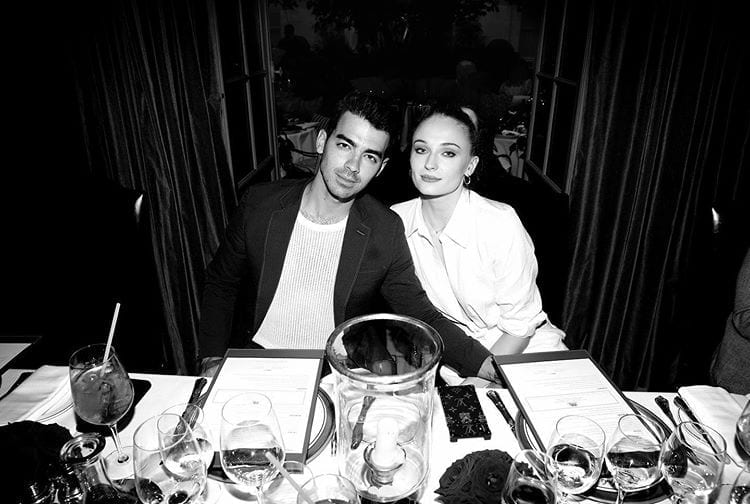 She expected him to be a complete jerk or a catfish and brought along her friends. They agreed to meet at a bar in London's Camden area, and he arrived with a friend ready to have a fun evening. They danced for a few minutes and then found a quiet, dark corner to talk, and 4 hours later, realized they hit it off. Soon enough, the two were inseparable; she went on tour with him, then they got engaged on their first anniversary in 2017, and they got married in 2019. This celebrity couple had their first baby in 2020. The love story continues, and we cant wait to see what happens for these lovebirds next.
Hailey Baldwin and Justin Bieber
This young celebrity couple, the Biebers, tied the knot at a New York City courthouse in 2018, and they're still going strong. Despite that they had a long time ago, word of their marriage came as a surprise to many. They met in 2009, introduced by her dad, actor Stephen Baldwin. They dated briefly between 2015 and 2016. The celebrity couple split in 2016 but then rekindled things about three years later after an appearance Hailey had on the Tonight Show with Jimmy Fallon.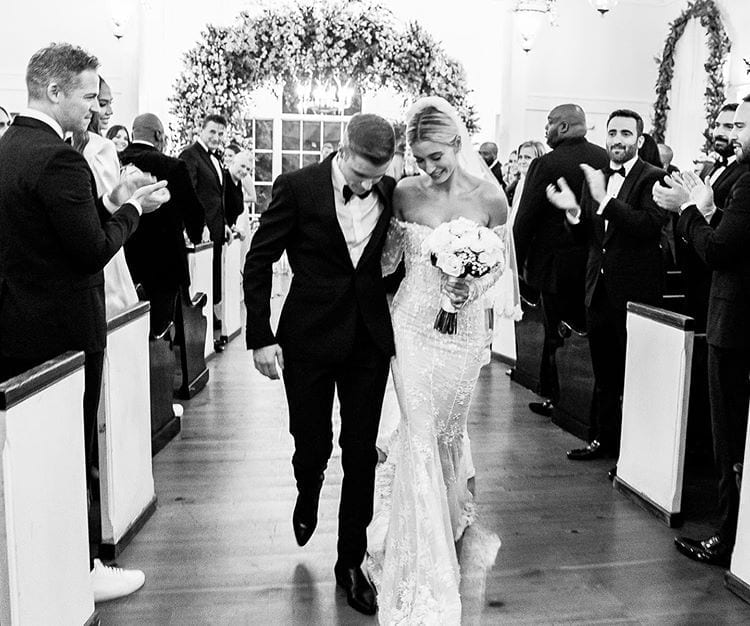 Hailey appeared on the show with Jimmy Fallon and did a party trick to everyone's awe and shock. She opened a corona bottle with her teeth. The next morning she got a phone call from Justin, who indicated that he was impressed by her talent. From then on, love wasn't far from the couple, and they finally got married for the second time in front of friends and family in South Carolina in 2019.
Miranda Lambert and Brendan McLoughlin
Miranda Lambert and Brendan McLoughlin are happily married now, living their best lives, as it should be. However, there as a journey to the altar and a beautiful beginning to it all for this celebrity. Miranda met Brendan for the first time while doing press at the Pistol Annies record, late 2018.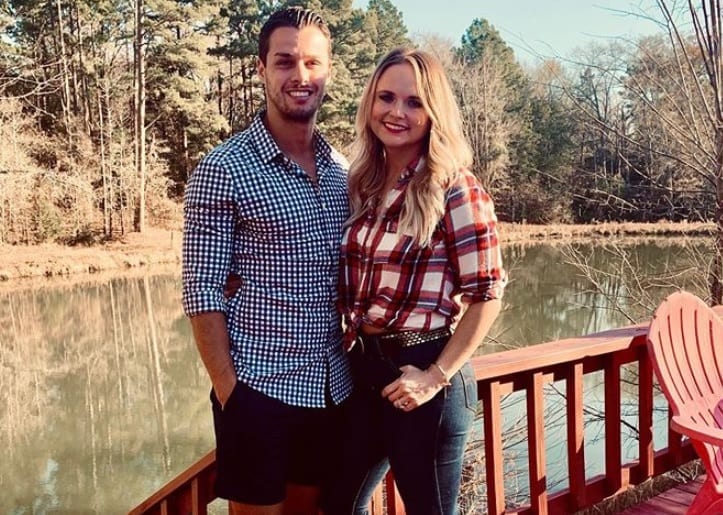 The day after Halloween, her band's record came out, and they performed on 'Good Morning America,' November 2, 2018. Brendan was on the security detail for the show; her bandmates saw him and felt they would make a good match. They invited Brendan to a performance they had that night and hit it off from there. Three months later, the delectable celebrity couple got secretly married in Tennessee and are living happily ever after.
Jenna Dewan and Steve Kazee
This pair met when Jenna was still married to Channing Tatum. She stated that they met in a flash for less than five minutes; while he might have been interested in her, he made no moves ( as a gentleman) until her divorce became public knowledge.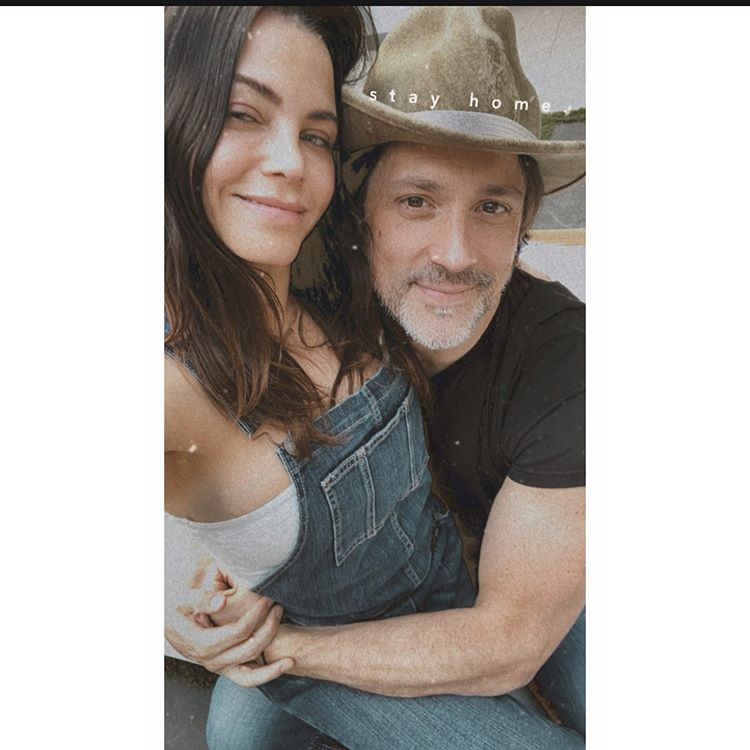 Later that same year, she saw him perform on Broadway, and sparks flew between them, but they didn't speak until six years later when his call came in. After spending hours talking on the phone, they both felt an undeniable connection with each other. The celebrity couple had a baby boy earlier this year.
Miranda Kerr and Evan Spiegel
At a Louis Vuitton event in NY back in 2014, Miranda and Evan met for the first time. The stunning supermodel was the one to make the first move on Evan, and struck up a chat with him when they were seated next to each other at the party.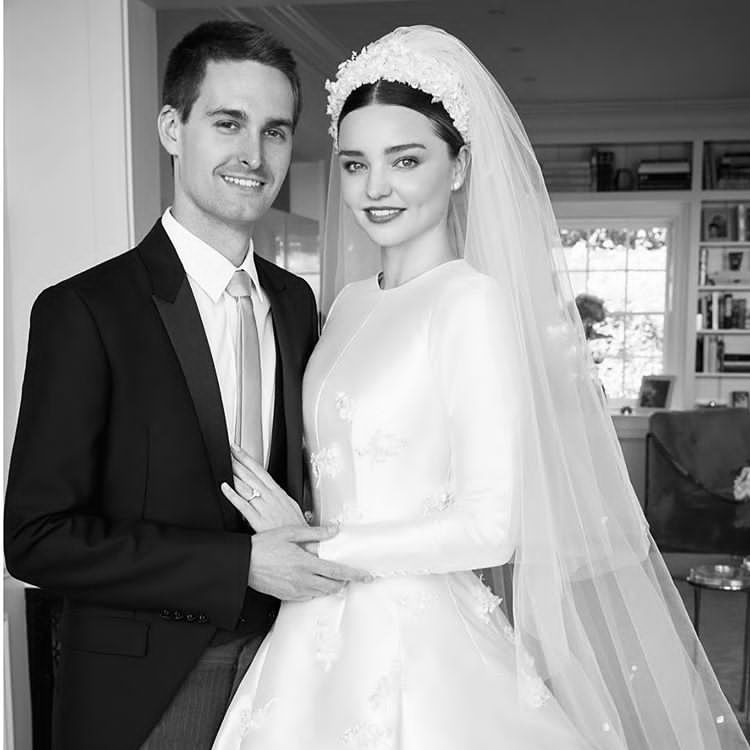 They even exchanged numbers that night. However, Evan suddenly got up and left the event. After not hearing from him for a month, she decided to hit him up. He had thought she was out of his league, so he hadn't texted her. However, the two hit it off and got boo'd up. This beautiful celebrity couple got married 2017.
Colin Jost and Scarlett Johansson
Colin revealed how he first met Scar Jo in his 2020 memoir, "A Very Punchable Face." Scarlett and Colin met for the first time when she was invited to guest host "Saturday Night Live" in 2006, where he was working as a writer on the series.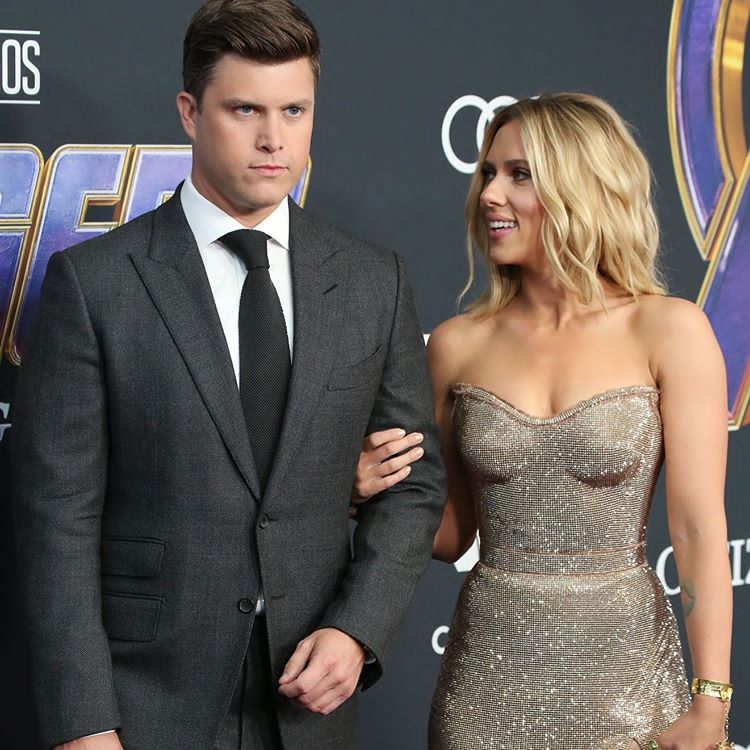 Scarlett found him cute, even though he remembers looking 'shaggy' or slovenly, he said. He found her "beautiful (duh, it's Scar Jo) smart, sweet, and intimidatingly sophisticated." After Scarlett hosted "Saturday Night Live" for the fifth time, the celebrity couple started dating in 2017.
Dylan Sprouse and Barbara Palvin
Dylan Sprouse and Barbara Palvin met on social media. Barbara followed Dylan, so he slid into her DMs and sent her a message with his number in it, asking her to go out with him sometime. To Dylan's disappointment, she did not message him for six months. She explained that she wasn't in the right place for something she thought may become more.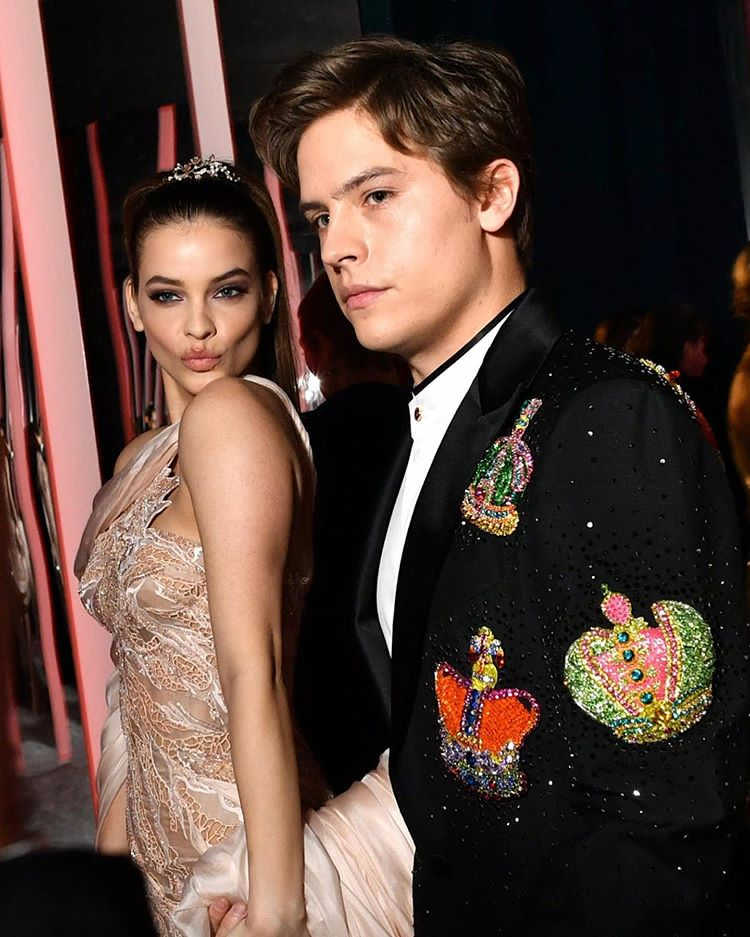 He headed out for a six-month shoot in China, during which Barbara texted him and joined him there despite her gig in the Asian country being canceled. The couple went on to date. The two still keep us in our feels till now. Ten minutes before she texted him, his manager asked him, "Dylan, is there anything you wish you had wrapped up before you left?' " … For the first time in six months, Barbara popped in my head, and I thought, I wish I had time to take this girl on a date." He replied. Ten minutes later, he got a text from Barbara.
Ashton Kutcher and Mila Kunis
This celebrity couple worked on the same tv show in the '90s. "That's 70's Show", and you may remember them better as Jackie and Kelso. They met again at an awards show in 2012, and she unknowingly saw him in a different light. She had been checking him out without knowing it was him until he turned.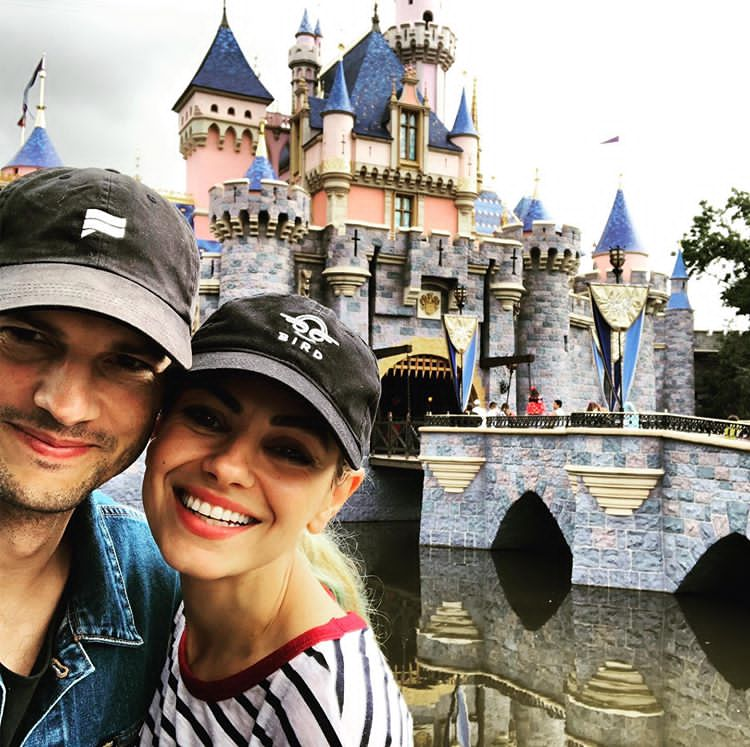 They met again at a party and hit it off due to a "pretty mutual attraction." The pair started hooking up as neither desired a relationship, just like their fictional characters did in 'Friends with Benefits' and 'No Strings Attached' respectively. And just like in the movies, one of them caught feelings, they started dating, got engaged and had a baby in 2014, then married in 2015.
Joe Manganiello and Sofia Vergara
Let's face it, Sophia Vergara is wonderful to look at, and Joe Manganiello felt no different when he laid eyes on her at the 2014 White House Correspondents Dinner. She was in attendance with her ex-fiancé, Nick Loeb. She enchanted the star, and Sophia's co-star, Jesse Tyler Ferguson, must have picked up on that, as he decided to play cupid, telling Joe that Sophia is a fan of his work. The two met and exchanged pleasantries.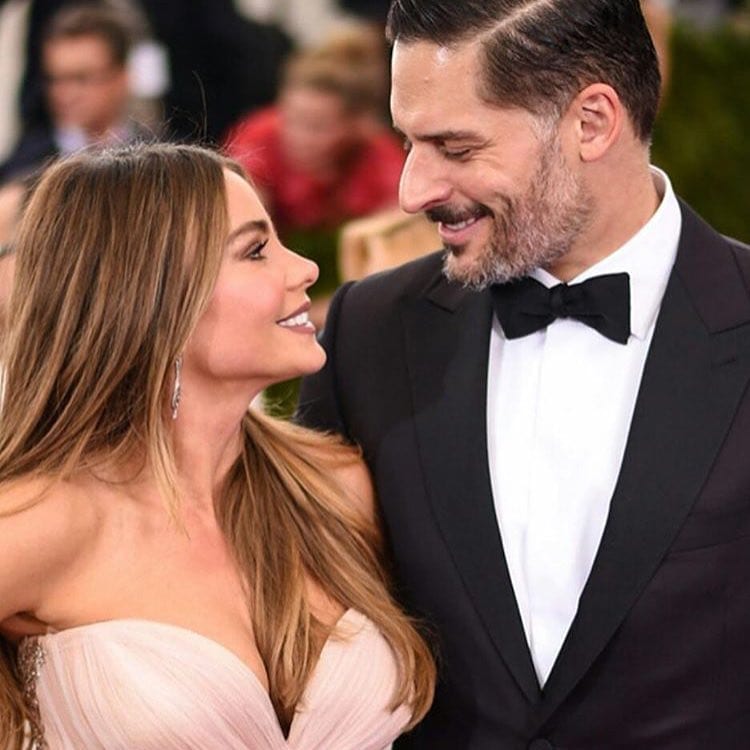 Three weeks after the party, Sophia and Nick called it quits, and Joe wasted no time in hitting up Jesse and got her number from him. Sophia was shooting "Hot Pursuit" at the time in New Orleans. Joe called her up and asked her out. She agreed, and the rest is history. The celebrity couple got engaged and are now married.
Quavo and Saweetie
Quavo, mostly known as part of the 'Trap' hip hop squad, Migos, and Saweetie, a proficient famous female rapper, are both huge names in the hip hop industry, and this celebrity couple delivers exciting content for their fans, which isn't surprising, considering how they met. The Migos rapper spotted Saweetie on his explore page, did a little research about her before sliding in her DMS. He opened with a smooth line, got a reply, and they started chatting, then calling. He invited her to a party in LA, but she ghosted him. However, the two got together on a real date in Atlanta. They had a lovely time, well, maybe not so nice for him, as he choked on a crab cake in a fancy restaurant. Talk about yikes, right?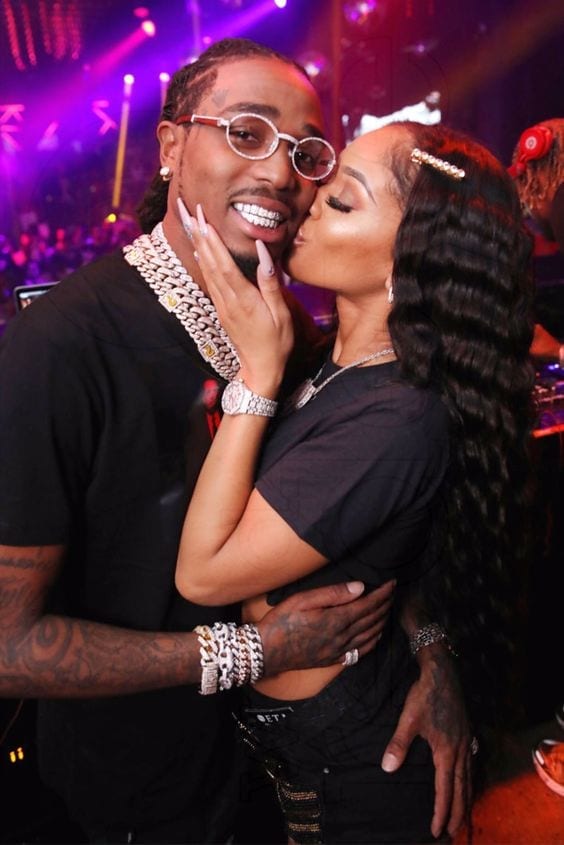 They headed to a strip club, and a fight started. He raced to his car after they got separated and forgot he was on a date. After catching up to him, in front of everyone outside the club, she really let him have it. Eventually, they smoothed things over, and the rest, as we have said previously, is history.
Jason Momoa and Lisa Bonet
This is a sweet story involving love that crosses ages and goes on to thrive. It's a story beyond love at first sight. Jason spotted Lisa on TV when he was eight years old. He turned to his mom and said, 'Mommy, I want that one,'" he said. "I was like, 'I'm going to stalk you for the rest of my life, and I'm going to get you.' I'm a full-fledged stalker… I didn't tell her that… She was a queen, always."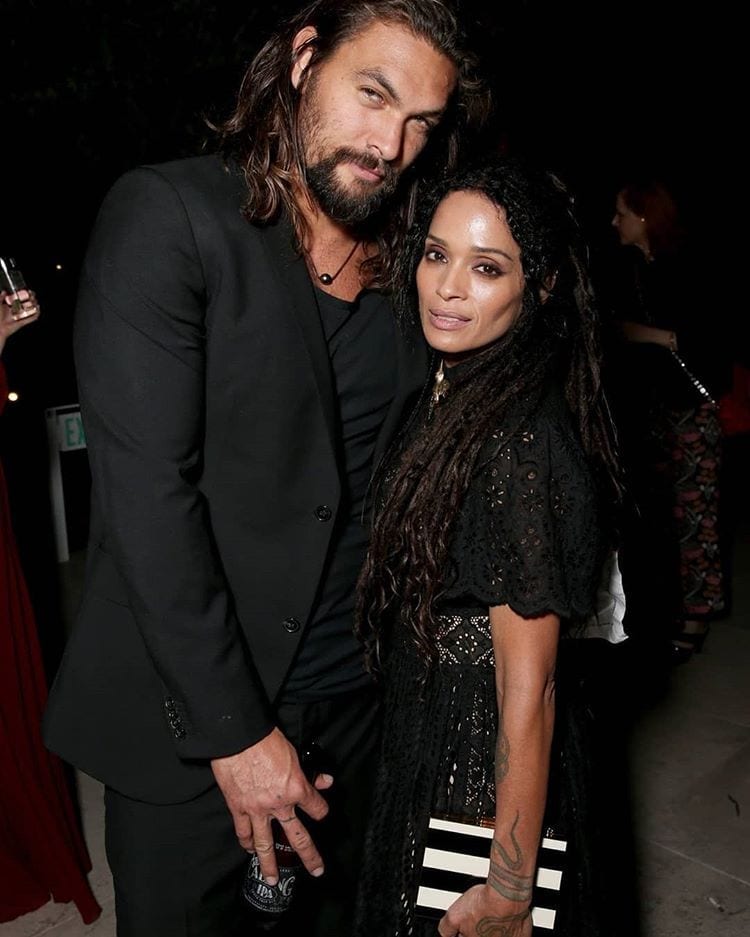 A few decades later, the celebrity couple met at a jazz club in 2005; Jason was beyond elated when she introduced herself. He said to a buddy, "I had f—ing fireworks going off inside, man," He convinced her to take him home as he was living in a hotel, the pair ended up at Café 101, she ordered a favorite of his, and the rest is history. They got married in 2017.
Zoe Saldana and Marco Perego
This beautiful celebrity couple met at the airport; she was headed for a flight to New York and spotted him in the crowd. They both felt a connection from the first time they met. These two are definitely an example of love at first sight.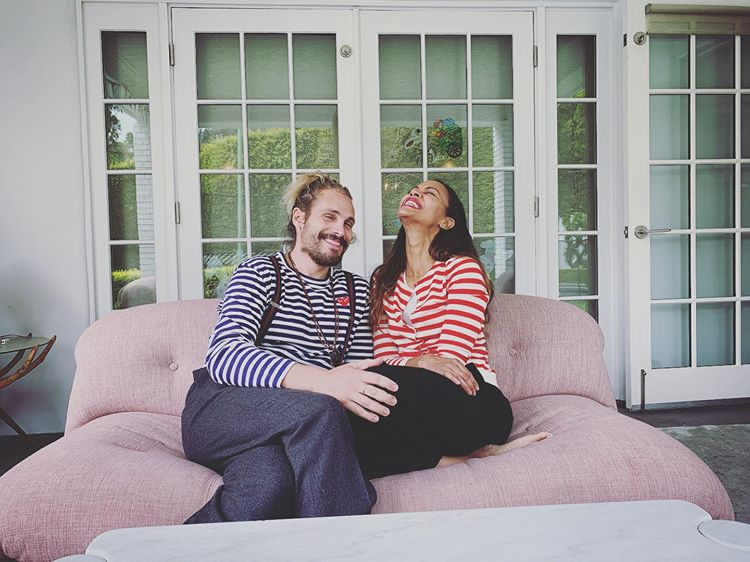 Zoe said, "And I can't even describe it to you; it was a vibration. He turned in that moment because he felt the vibration as well. I know people don't believe in it; I didn't believe in it. … It was enough that I felt it. And that was it." Zoe and Marco have been happily married for seven years and are the proud parents of three.
Zoe Kravitz and Karl Glusman
Nervousness is a recurring theme in this list of ours, especially from the men's part. You can't exactly blame them; some of these women are so beautiful and talented and more than a little intimidating, to say the least.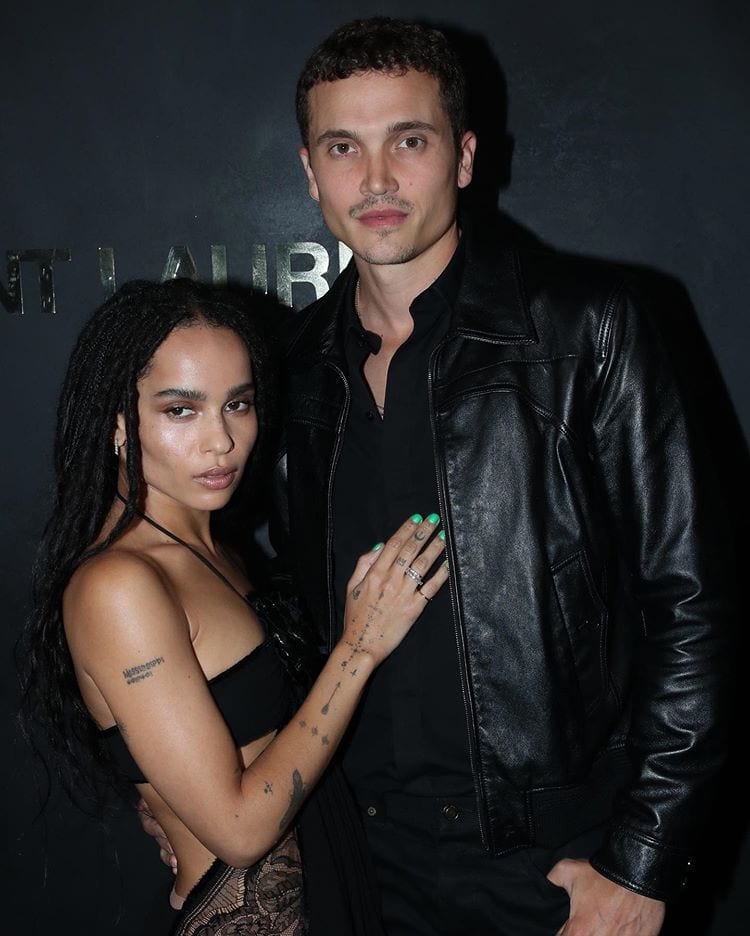 It was the same for Karl Glusman, on meeting Zoe Kravitz for the first time. The two met during a night out with friends a few years ago. He was definitely attracted to her but was too nervous actually about making a move. Instead, she pretended to be on her phone to invite him to her place as he was leaving. The two ended up having a steamy night, making out. They moved in together shortly after and got married in 2019.
Kylie Jenner and Travis Scott
While these two don't have a definite "we first met…" moment, they sure hit it off early on. Their first date or hang was at the 2017 Coachella Valley Music Arts and Festival. Travis was on tour, and it was one of his stops.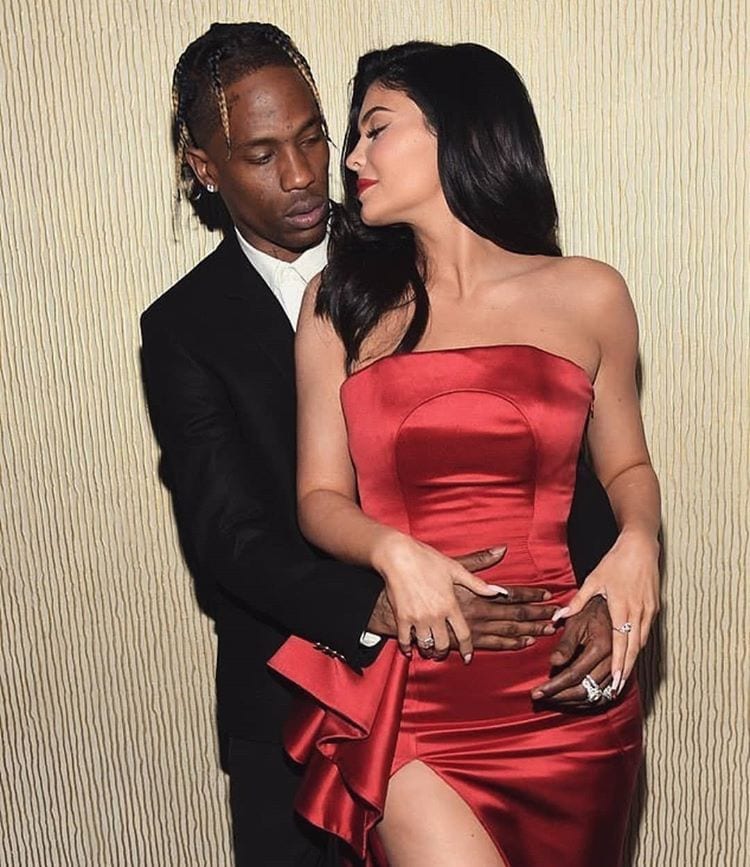 After the Festival, Kylie went along with him on tour, as it was obvious they liked each other. The two really fell for each other, and they now have a little baby girl called Stormi. However, this pair split up2019, although they are rocking it at co-parenting their daughter.
Conor Mcgregor And Dee Devlin
I guess nice girls don't always finish last, and so it is in the case of this famous couple, Conor McGregor, UFC champion, and Dee Devlin. Conor spoke to Dee for the first time in a Dublin nightclub.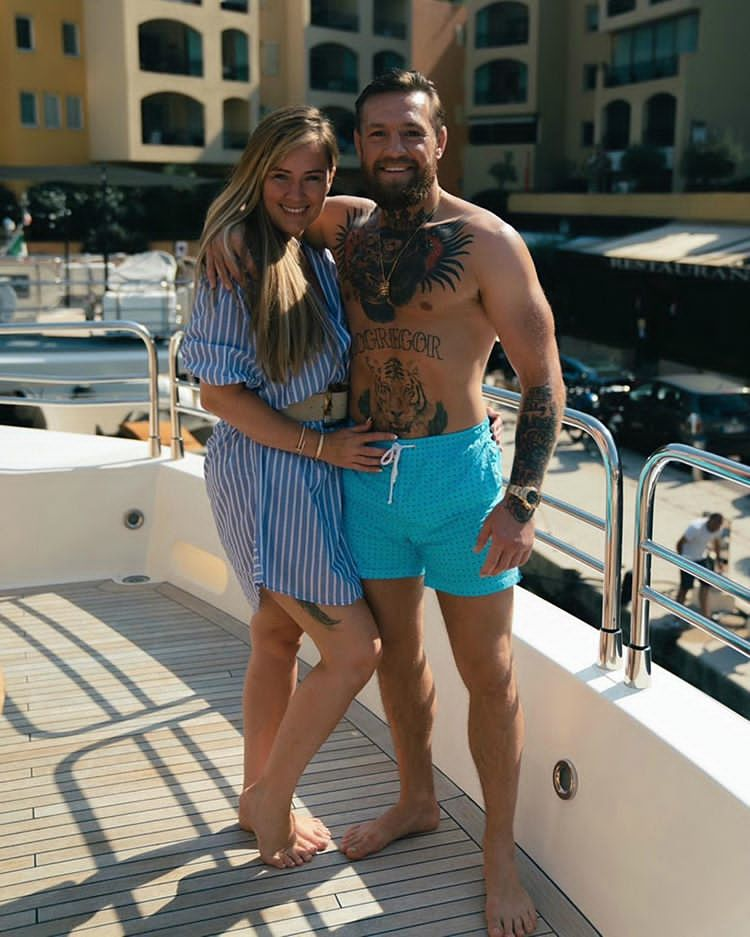 "I asked her to come over, and we just started chatting," he said. "She seemed like a nice girl, and I like good girls," he told VIP Magazine. Dee was also attracted to him when they had this conversation. The two got off to a good start, and despite his rocky climb to fame and success, they have stayed strong together. The couple got married in 2008 and have two kids.
Ed Sheeran and Cherry Seaborn
Ed and Cherry met as schoolmates in England. These two go way back and have known each other since they were kids. Ed worked hard at succeeding with his music career, and Cherry got a job on Wall Street. Ed had over six shows in New York in 2015, and that's where they reconnected.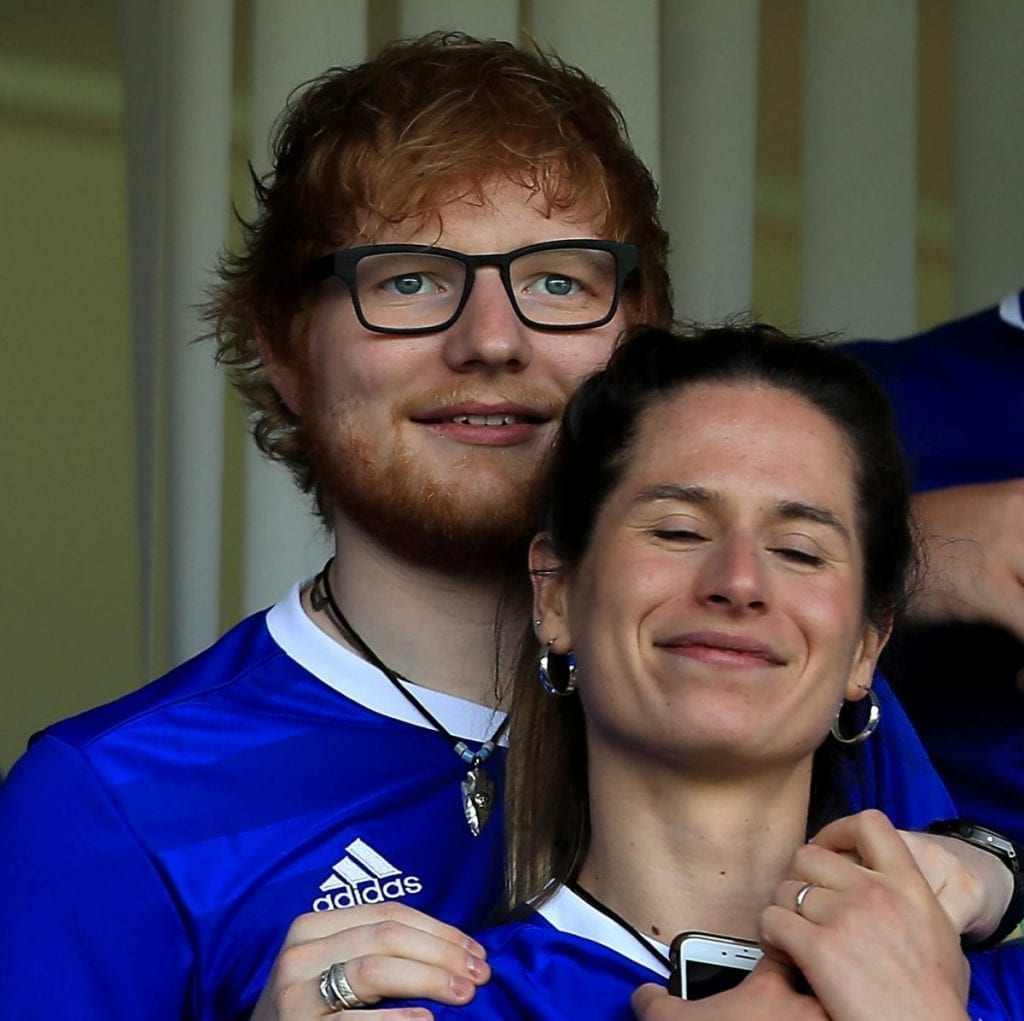 Ed went on tour again and attended Taylor Swift's Fourth of July party. Ed invited her to join him at the party. The two hit it off, and the pair got engaged in 2017 and got married not long after. Their family grew by one when they welcomed their first child into their lives in 2020.
Naomi Campbell and Skepta
Love stories may seem like a dime a dozen, but when they're about supermodels like Naomi Campbell and Music Stars like Skepta, they're definitely going to be filled with juicy details. "… how did they meet? Where did they meet?" And so on. Well, luckily for you, we are about to give you all the juicy deets on these two celebs.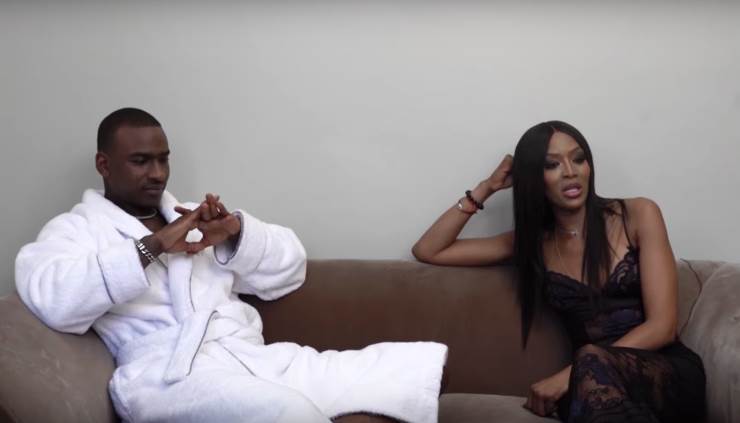 Naomi Campbell and her boyfriend (now ex-boyfriend), famous music star, Skepta appeared on British GQ's cover together in March 2018. Skepta explained that they met at the British Fashion Awards for the first time in 2016, he said "She's like a bullet. Like, she was just goin', goin', goin', like, everyone has to catch up." We're fanning ourselves from the absolute hotness of these two, honestly!
John Krasinski and Emily Blunt
John Krasinki found Emily Blunt incredibly intimidating the first time they met. He was freaking out and was incredibly scared when he finally asked her out. John was almost a hundred percent sure he would get rejected because of how amazing she is.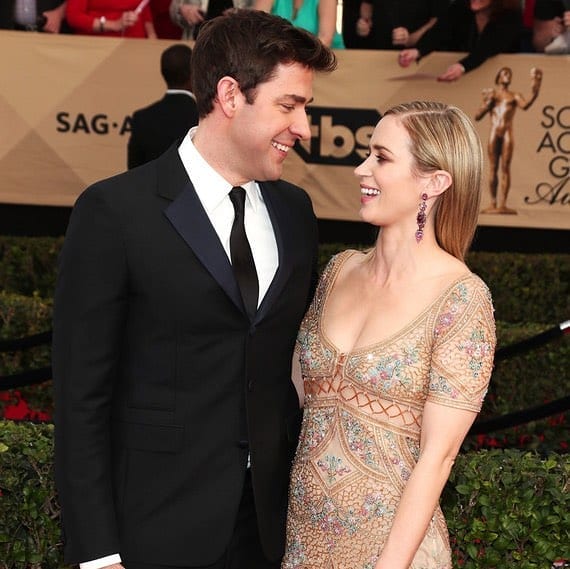 He took her to a gun range, and a date that was supposed to tank massively actually went well. Well, not a hundred percent so, He did yelp when he shot a gun for the first time. The two were quick to get engaged, they were married in 2010, and now have two daughters.
Ryan Reynolds and Blake Lively
Playing love interests in 'Green Lantern' is where Ryan and Blake met on the set. Both of them were seeing other people at the time. Ryan was married to Scarlett Johansson, and Blake was dating Penn Badgley, her Gossip Girl co-star.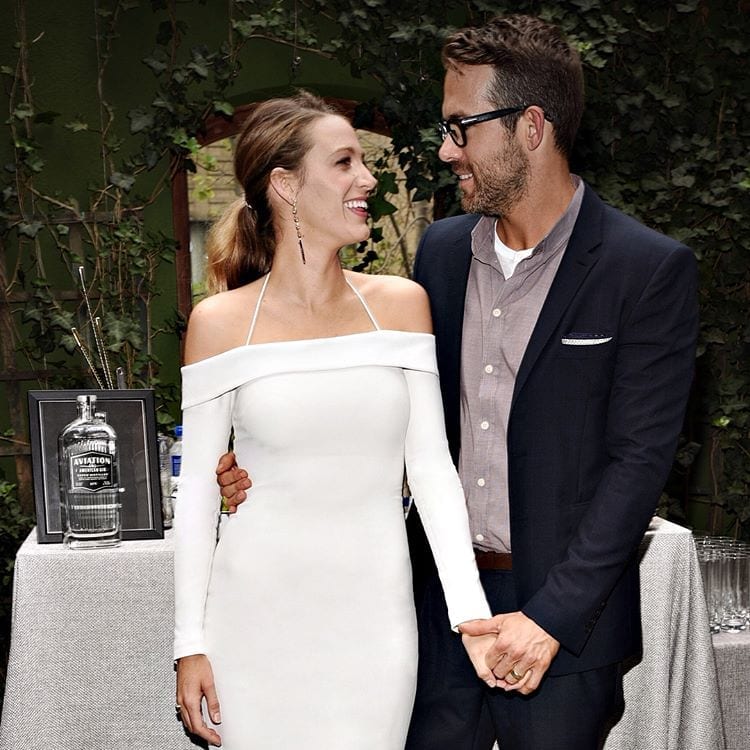 The pair, however, became really great friends, so much so that even when they were both single again, they still went on a double date with other partners. It ended up being incredibly awkward, however, as sparks kept flying between the two. The couple ended up getting married a year later at the Boone Hall Plantation at Mount Pleasant, South Carolina.
Hugh Jackson and Deborah-Lee Furness
Hugh Jackson and Deborah Lee Furness met over two decades ago and have been married just as long. The adorable couple met when he got his first part on her TV Series, 'Corelli.' He liked her the first moment they met. The pair grew incredibly close over the next few weeks after that. Hugh told People TV's "The Jess Cagle Interview" in 2017, "Deb and I were already best friends, and I realized, I've got a crush on my leading lady. This is the thing you do not do. It's unprofessional and embarrassing." Due to his crush on her, he started ignoring her before realizing it was a terrible idea.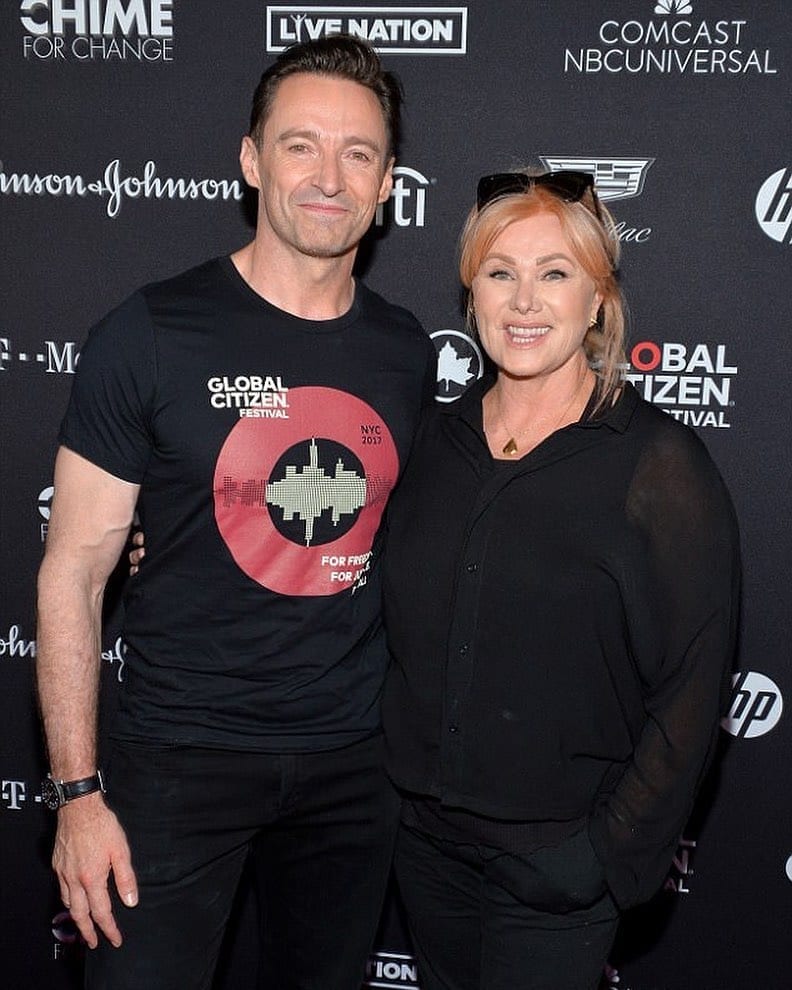 So he invited a few friends over for a dinner party and got her to help him out in the kitchen. "She said, 'I noticed you haven't talked to me in like a week, what's going on?' I said, 'I got a crush on you. I'll get over it, I'm sorry.' She goes, 'Oh? Because I've got a crush on you too.' The celebrity couple the knot in 1996 and now have two kids together.
Gwyneth Paltrow and Chris Martin
To 'consciously uncouple,' there has to be coupling and a meeting before it. The two had all sorts of outrageous rumors flying about them dating when they hadn't even met. Chris further fueled the rumors when he dedicated a song during a concert to "His girlfriend, Gwyneth Paltrow."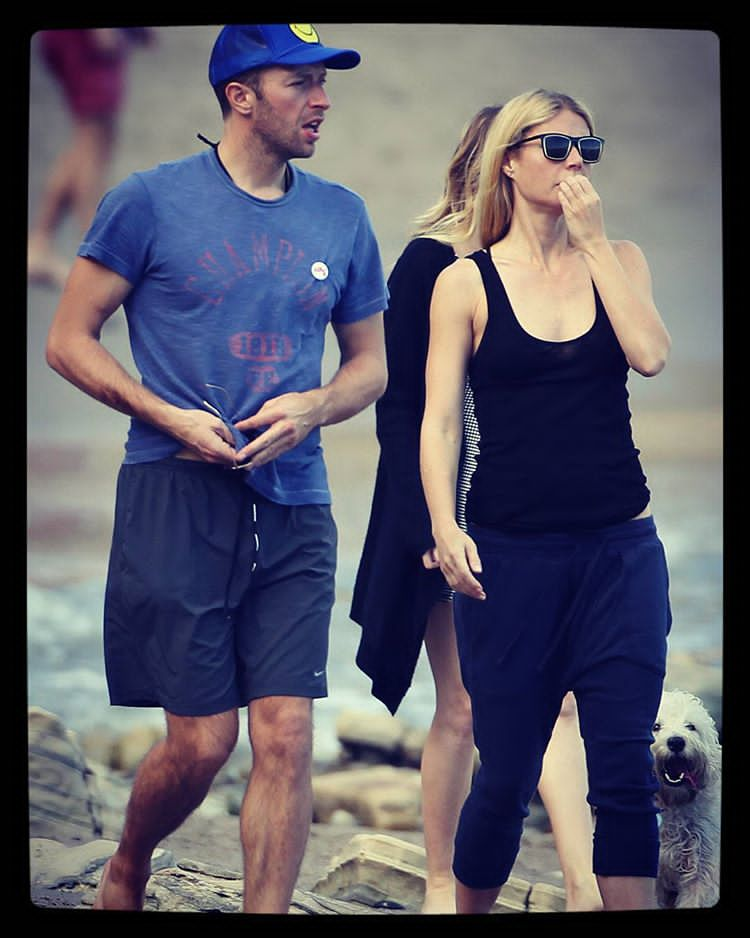 To be fair, he did this out of annoyance, as an actress he had a crush on didn't show up to that concert. The two finally met when she attended a Coldplay concert in 2002. She met him backstage after the concert and that was it. The two really got on well and started dating.
Jim Parsons and Todd Spiewak
Jim Parsons and Todd Spiewak have been a couple for over a decade! Fifteen years to be exact. The pair owes it all to a couple of incredible friends who set them up. They even went on the date with these same friends responsible for them getting together.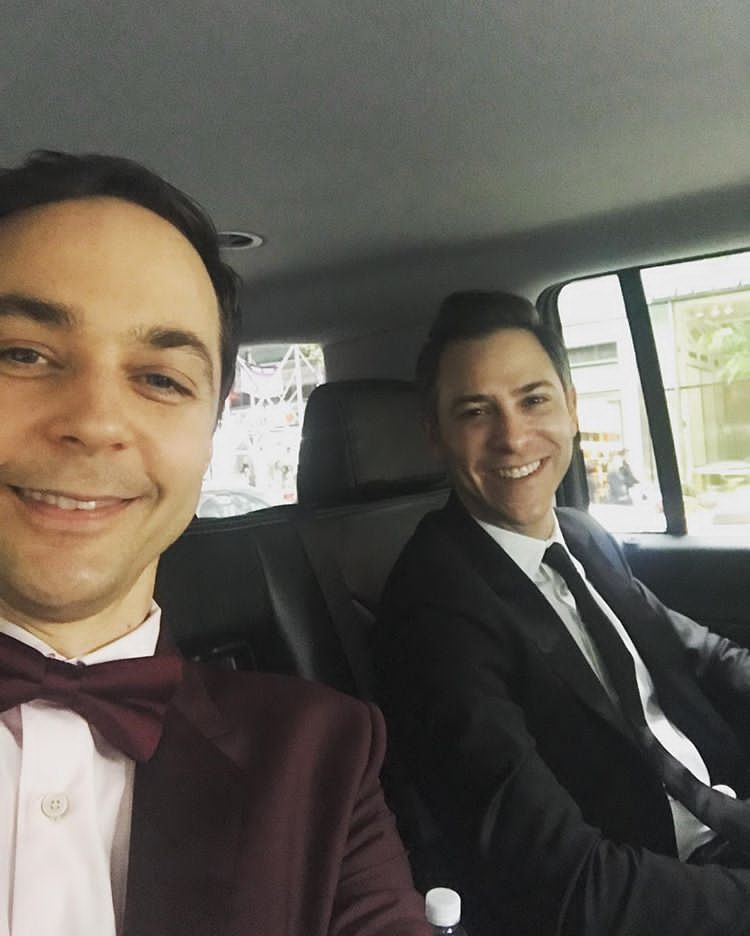 "What's funny is they went out with us on the date, which was really smart, 'cause it felt very social, and it felt very good, and we were able to just kind of really just be relaxed with it," The actor said to Andy Cohen on Bravo's. "Watch What Happens Live" in May 2017. The two connected that day and got married on May 12, 2017, at the New York City Rainbow Room.
George Clooney and Amal Alamuddin
Hearts shattered around the world when George Clooney and Amal Alamuddin announced their upcoming nuptials, trust us, we know. However, what many fans may not know is how this delectable duo came to meet, fall in love, and tie the knot.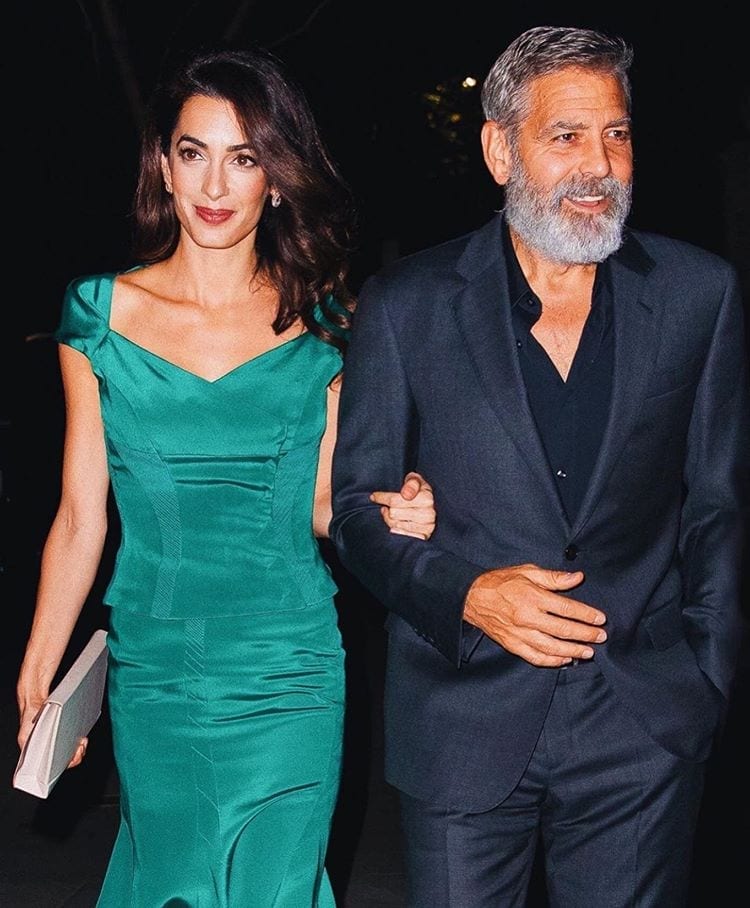 The celebrity couple met for the first time in Lake Como in July 2013. His parents were there at the time, and were able to see events unfold firsthand. "…She was a friend of a friend who came to visit, and then I chased her for many months, calling and writing, those kinds of things," George explained to David Letterman in 2015. The chemistry between them was visible when she attended a dinner he hosted. In September 2014, the two tied the knot in Venice Italy.
Wells Adams and Sarah Hyland
Sarah Hyland and Wells Adams met on social media, and it started in July 2017 when the Modern Family Star began to flirt with Wells on Twitter. Sarah was pretty open about her crush on the " The Bachelorette" star. However, the flirting didn't turn into a relationship until a few months later.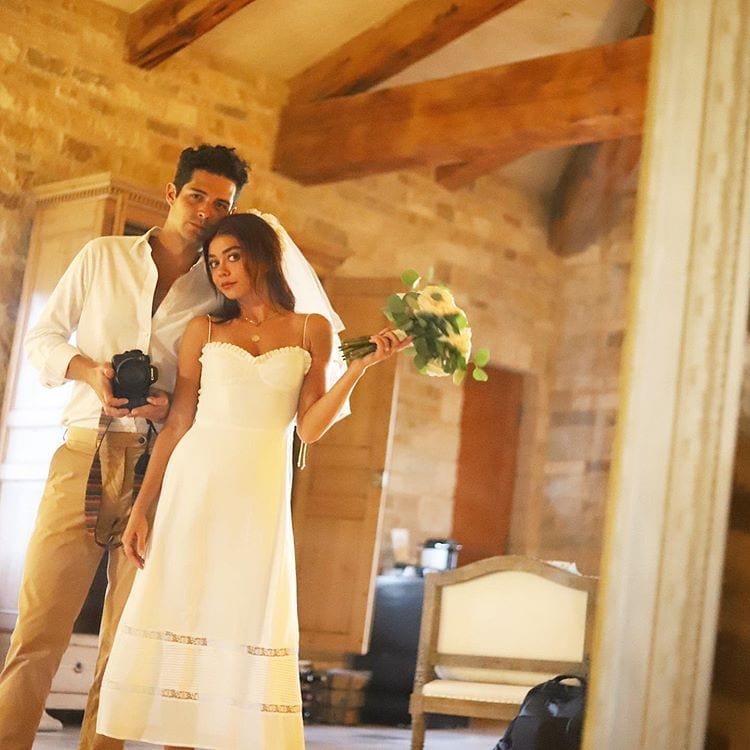 The couple hinted at their relationship with an Instagram post dressed as characters from Stranger Things. (Sarah dressed as Dustin Henderson and Wells went as eleven). A month later, they confirmed their relationship to E! News. They got engaged while vacationing in Fiji. The celebrity couple has postponed their wedding plans due to the coronavirus pandemic. We are excited about all the celebrity weddings we can look forward to after this is over.
Jennifer Lopez and Alex Rodriguez
Jennifer Lopez met Alex Rodriguez for the first time at a Yankees game in 2005 when her then husband, Marc Anthony, threw out the first pitch. The two reconnected when they met at a Los Angeles restaurant. J.Lo saw him outside and decided to approach him outside the restaurant.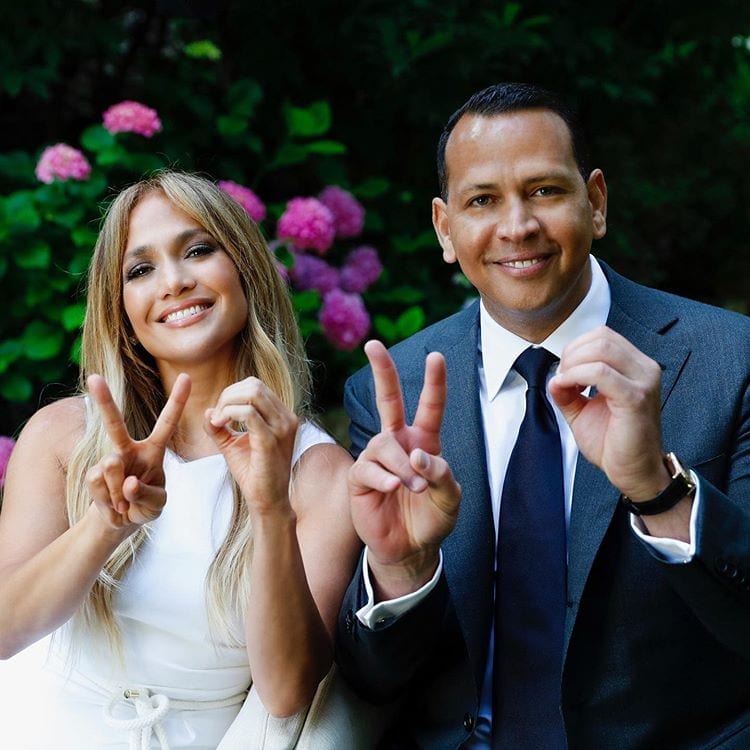 She retold the story of their first meeting to Ellen DeGeneres on 'The Ellen DeGeneres Show.' "For some reason, I just felt like tapping him on the shoulder. And I said, 'Hi, Alex,' and he's like, 'Hi, Jennifer,' and I was like, 'Yeah' and then that was it," she said, laughing. "I mean, more stuff happened, but that's how we met." The two went on to have a nice dinner, even though A-Rod wasn't sure it was a date at first. He finally got the message when J.Lo told him she was single. The couple got engaged in 2019, but due to the corona pandemic, they have had to put their wedding on hold for now.
Chrissy Teigen and John Legend
Chrissy Teigen and John Legend met for the first time on the set of John Legends music video for Stereo. The beautiful model starred as John's leading lady in the video. She was delighted to see him doing his own ironing in his underwear. She even gave him a hug to show she was happy with that.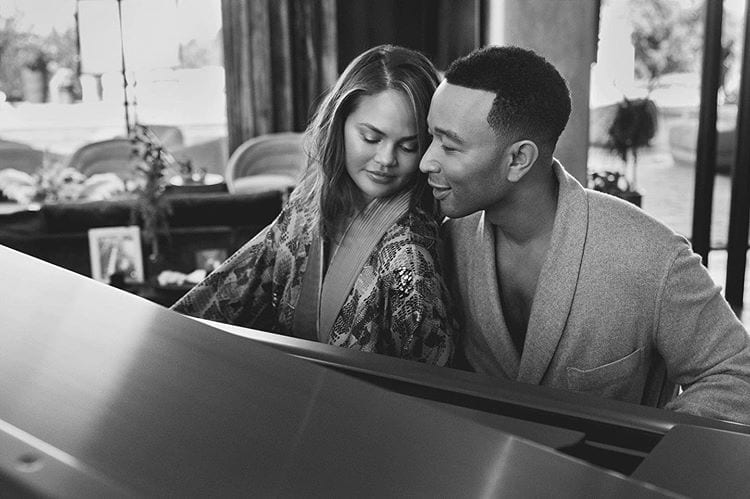 Chrissy revealed she went to say goodbye to him at his hotel that night but instead, they got In-N-Out burgers in his hotel room and hooked up afterward. The couple stayed in touch but didn't define their relationship. Chrissy maintained her cool and never asked him for more, he fell in love with her during this period, and they ended up together in 2016, finally. The pair got married in 2013, at Lake Como in Italy.
Jordin Sparks and Dana Isaiah
While traveling to Houston for Super Bowl weekend in February 2017, Jordin Sparks met Dana's family. A few weeks later, he told his mom that he was considering making a move to Hollywood to further his modeling career. On hearing this, both mothers put the kids on a group text to get Jordin to convince him not to do so.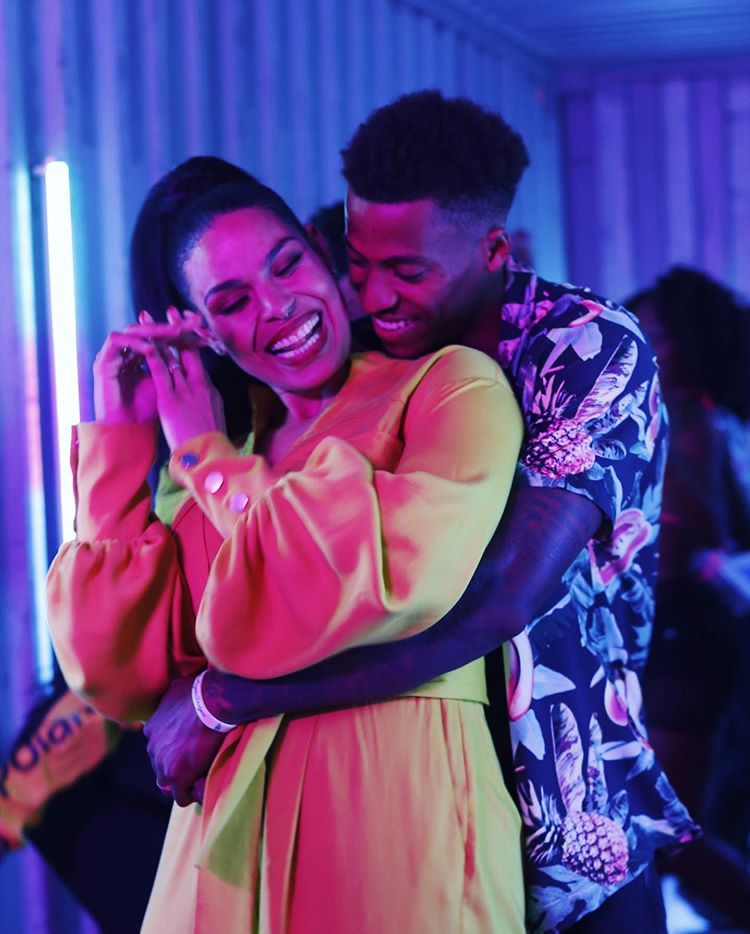 However, the two realized almost at once that they had a connection. They bonded over their Christian faith and families; the two met in person when Dana flew to L. A for an agency meeting, the pair met again over Easter weekend. She fell hard and fast for him and knew right there that it was going to become something more. 'That's going to be my husband! That's my husband right there,'" she told People. They got married that July while vacationing in Hawaii and welcomed their first son, D.J, in May 2018.
Gina Rodriguez and Joe Locicero
Joe Locicero and Gina Rodriguez met for the first time on the set of the popular TV series 'Jane the Virgin' in 2016. Jo guest-starred as a stripper on the CW show. He plays Don Quixote, the stripper, and also went on as a stripper at Jane's bachelorette party.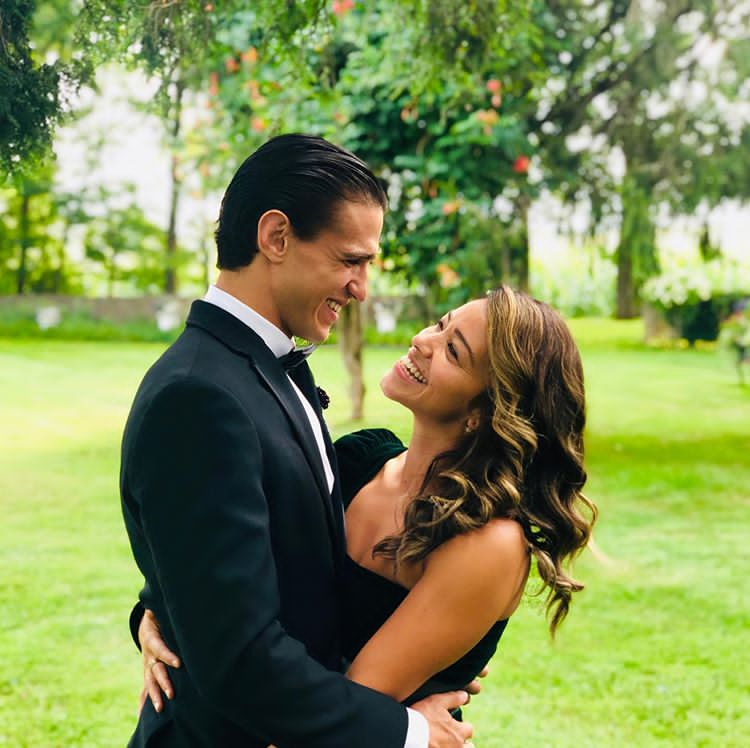 "I met [him] on the set of 'Jane.' So 'Jane' gave me a lot of things — not only an amazing life and a dream come true, but they gave me my love, the love of my life," she gushed on "The Tonight Show Starring Jimmy Fallon" in January 2019. The pair met up again about six months later in a boxing gym and, from then, fell in love. They got married in 2019 and haven't looked back.
Elton John and David Furnish
David and Elton have been together for over 20 years. It's always sweet to see couples that have toughed it out after such a long time in the public eye. Elton and David met at a time when neither was expecting to meet someone significant which proves the old expression that love happens when you aren't looking for it.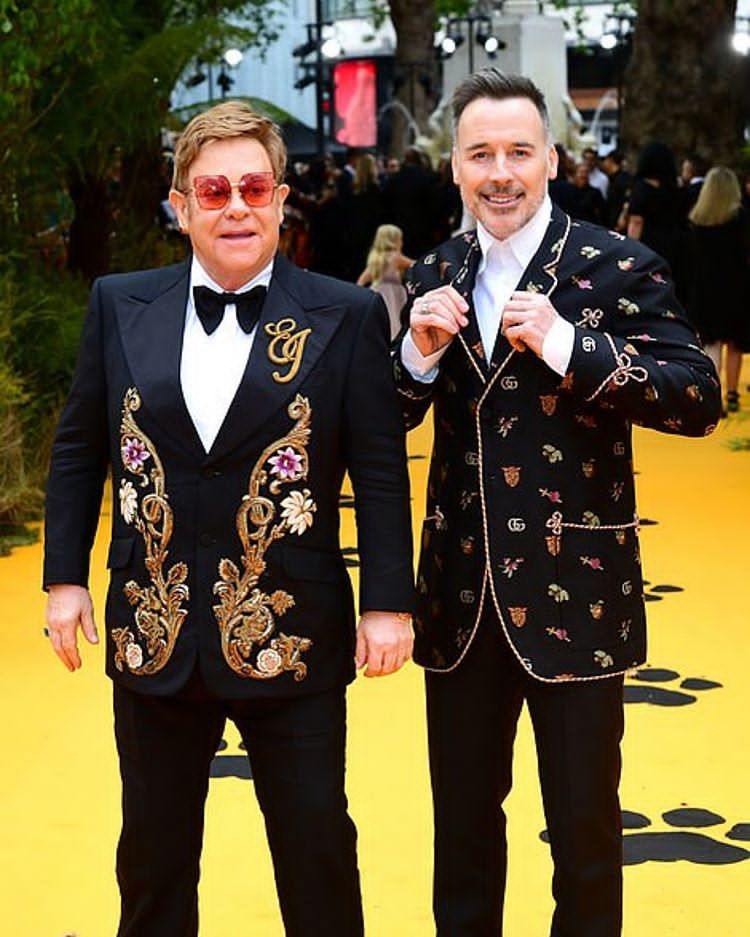 Elton had been in his Windsor home for some time when he decided to meet new people, so he called up a friend and hosted a dinner at his home in England. Unknown to Elton, David Furnish, the love of his life, was one of those in attendance. Elton was attracted to him on sight; the two had dinner the next night and fell in love quite quickly. "I was attracted to David immediately. He was very well-dressed, very shy. The next night we had dinner," Elton added. "After it, we consummated our relationship. We fell in love very quickly." He divulged to Parade in 2010.
Chris Pratt and Katherine Schwarzenegger
You would think these two met at some bar or via DMs like most of our celebrity faves on here, but that wasn't the case. Chris Pratt and Katherine Schwarzenegger met because of their shared faith. "We met at church," Pratt told Extra. "There's a lot of kismet and a lot of connections, but that is where we met."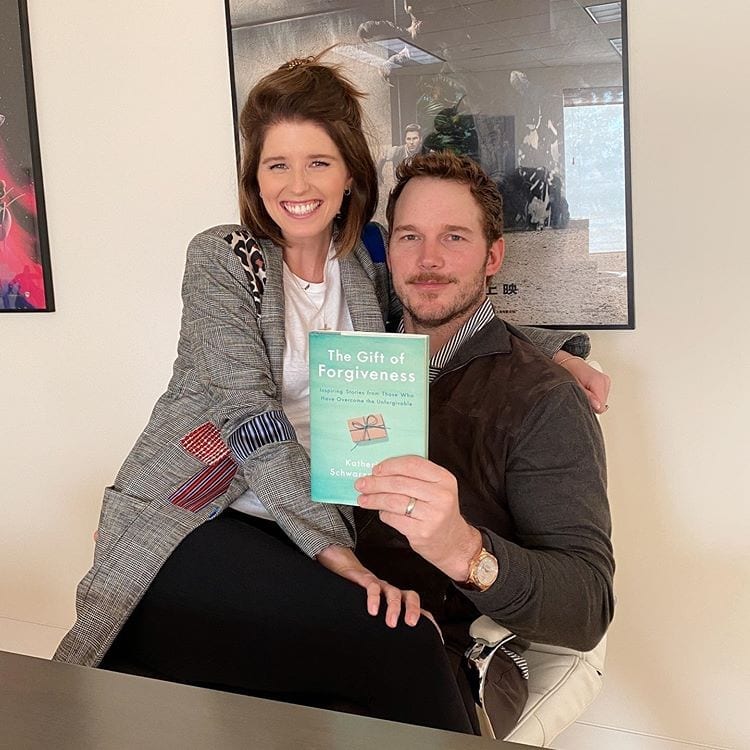 Apparently, her mother played a major role in setting this celebrity couple up. Maria Shriver, Katherine's mother, was the one who set them up. The two tied the knot in June 2019, and as of April 2020, the news broke that they are expecting their first child together; in August 2020, they welcomed a baby girl into their family.
Megan Fox and Brian Austin Green
It's really hard to think of one person who would resist Meghan Fox's charms, but apparently, a unicorn exists! And his name is Brian Austin Green. The two met when he did an episode of 'Hope and Faith' in New York with her.
Meghan was 17 at the time and 13 years his junior, and because she was a minor, he refused to entertain such a relationship. She was very persistent in showing her interest and continued until she turned 18. After telling him she was going to date other people, he realized what he wanted, and the rest is history. The two were together for over 15 years and married for nearly a decade before splitting up mid-2020.
Tom Ford and Richard Buckley
This celebrity couple has been together in love for over 30 years. It is another case of love at first sight for this couple. It took one simple elevator ride to convince Tom that Richard was the one for him, and he was right. The couple met at a fashion show held by a mutual friend in 1986 on New Years' eve and then got on the same elevator.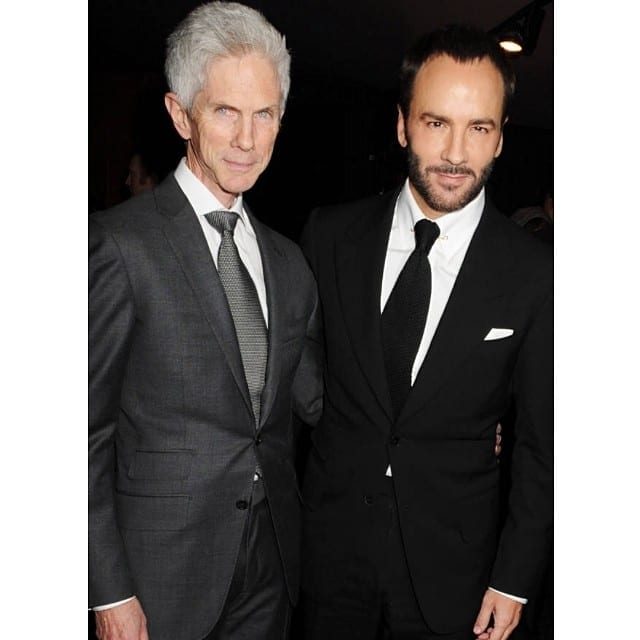 The two hit it off and within a month, moved in together, added a son to their family in 2012, and got married in 2014."It was literally one of those things. It was literally love at first sight," he told Jess Cagle ."The first time I can remember seeing his eyes, it freaked me out. I really could almost not look at him. There was something in his eyes that said, 'Literally, the rest of your life.' It was wonderful but very scary." The two are still going strong till date, very happily married.
Gisele Bundchen and Tom Brady
Who knew mutual friends could play such a massive role in bringing so many celebrity couples together? Gisele Bundchen and Tom Brady have a mutual friend to thank for setting them up over a decade ago. Tom was fresh out of a breakup, and Gisele and Leonardo DiCaprio had ended their relationship a year earlier.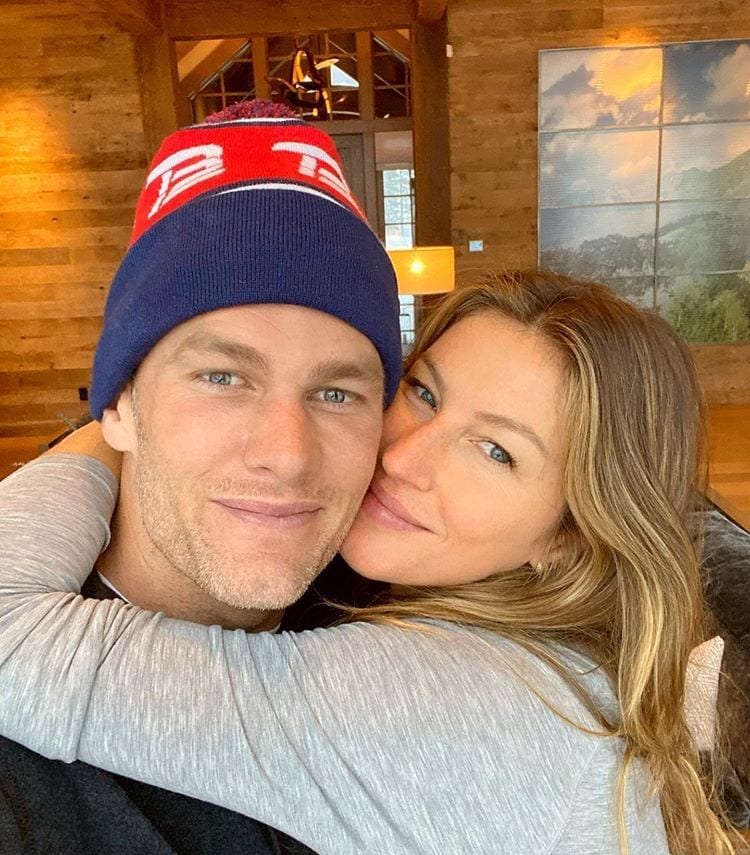 "This friend told me he knew a girl version of me," Tom told Details in 2009. Gisele added, "And he said to me he'd found a boy version of me." The two went on the blind date and got along wonderfully. Gisele even said it as love at first sight for her. In 2015, Gisele told British Vogue. "I knew Tom was the one straight away," she said. "I could see it in his eyes that he was a man with integrity who believes in the same things I do."
Channing Tatum and Jenna Dewan
We'll never get tired of onset romances, and ships come to life. Channing Tatum and Jenna Dewan met on the set of 'Step Up' for the first time in 2006. Their onset romance developed offset; however, things didn't click with them immediately. Channing was hesitating to commit even though Jenna wanted just that.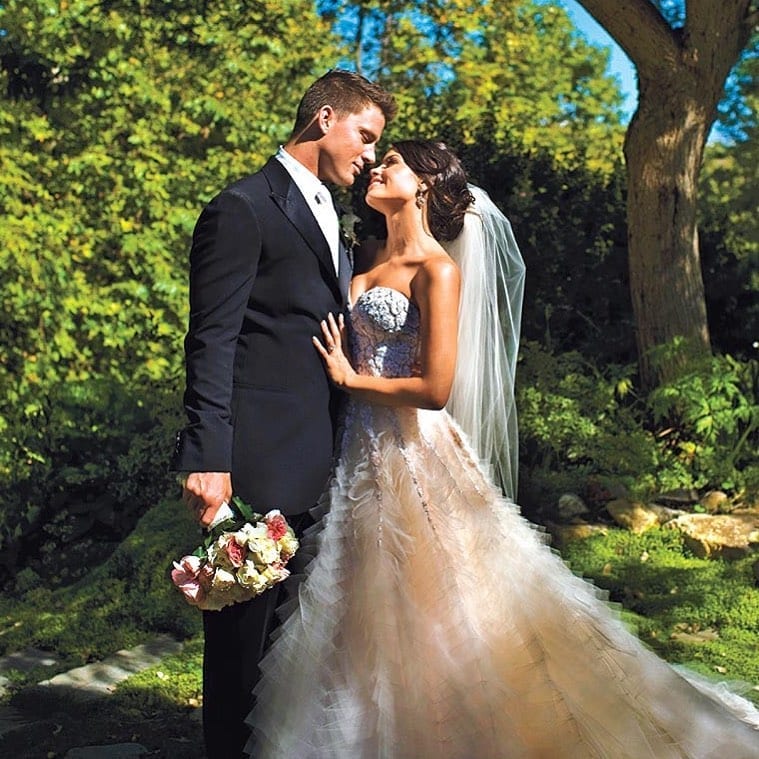 Jenna finally made what she wanted very clear and told him exactly. Channing took three days to think it over and figure out what he really wanted. He did so after a wild night out. He went knocking on her hotel room door at 2 a.m. The relationship finally was able to progress; they tied the knot in 2009, welcomed a daughter in 2013. Unfortunately, they announced they had split after almost a decade of marriage.
David Beckham and Victoria 'Posh' Beckham
It is another case of love at first sight with these lovebirds. Posh and Becks as they are affectionately known, seem to have been together forever. This isn't exactly the case, but the two met over two decades ago, and have been together ever since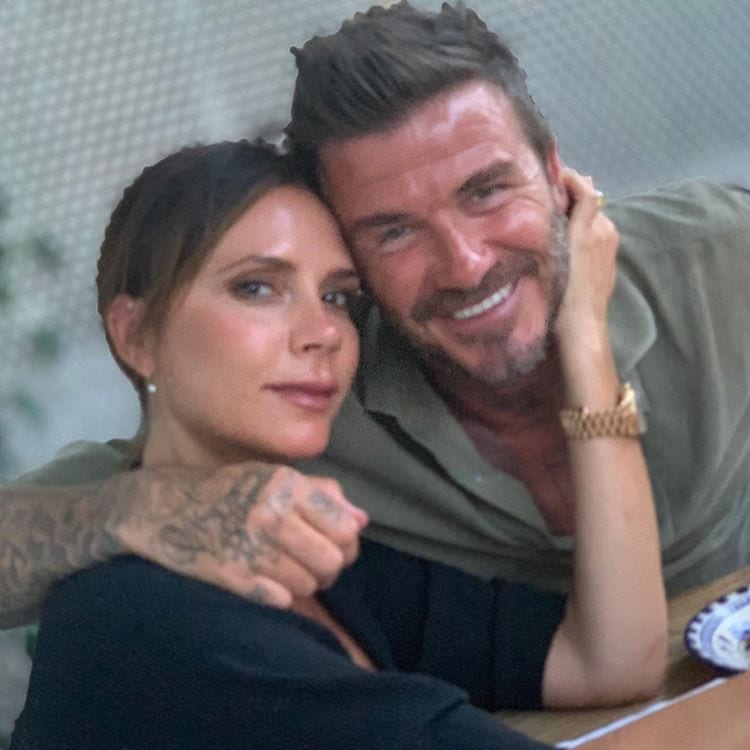 This celebrity couple met for the first time in 1997 at the Manchester United players' lounge early in the year. David was still in the beginning stages of his football career, but Victoria was already well known as 'Posh Spice' of the Spice Girls. The two announced their engagement during a press conference in 1998. They welcomed their firstborn four months before getting married in 1999. The famous couple has been married for about 19 years and has four kids.
Reese Witherspoon and Jim Toth
A drunk guy hitting on you is one uncomfortable situation anytime, anywhere. It was no different for Reese Witherspoon when she was at a friend's party back in 2010. Suddenly, a drunk guy came up to her and started harassing and yelling at her.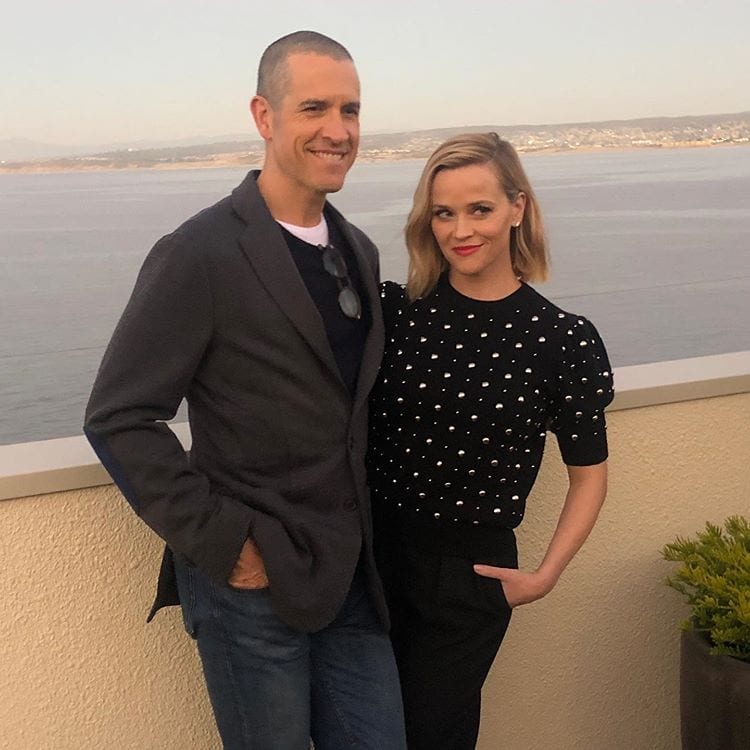 Jim Toth came over and apologized for the dunk guys' behavior and pulled him away from her. Reese found this action very admirable. She told Elle, "Jim came over and said, 'Please excuse my friend. He's just broken up with someone.' Jim was a really good friend, pulling him out of that situation. That's just kind of who he is, a really good person."
Kristen Bell and Dax Shepard
When Kristen Bell and Dax Shepherd met for the first time, there were no sparks at all. The two met at a mutual friend's sushi party. She hardly remembered anything else but the fact that Dax was incredibly talkative. "We were sitting at a table. The only thing I remember is that he talked so much. I was like, 'This guy can ta-alk!' And then I didn't know who he was…maybe one of the guys from Jacka** or something." She said on NBC's Sunday Today.
This celebrity couple may have had a bit of a dicey start, but things definitely changed at a Los Angeles-Detroit Red Wings hockey game two weeks later. The pair started flirting, and the next day, she got a text from him. 'Hi, this is Dax. I violated your privacy and got your number from Shawna. How do you feel about that?'" Bell said. "And I was like, 'Excuse me? You sound stimulating.' From then on, it was love and roses for the couple. They started dating that year and got married in 2013. They also welcomed their first child together in March 2013 and have two kids together.
Justin Timbrlake and Jessica Biel
Jessica Biel and Justin Timberlake have been together for over a decade, on and off. However, before their relationship really took off, certain events had to play out. The pair met at a surprise party Justin threw for one of his friends back in 2007.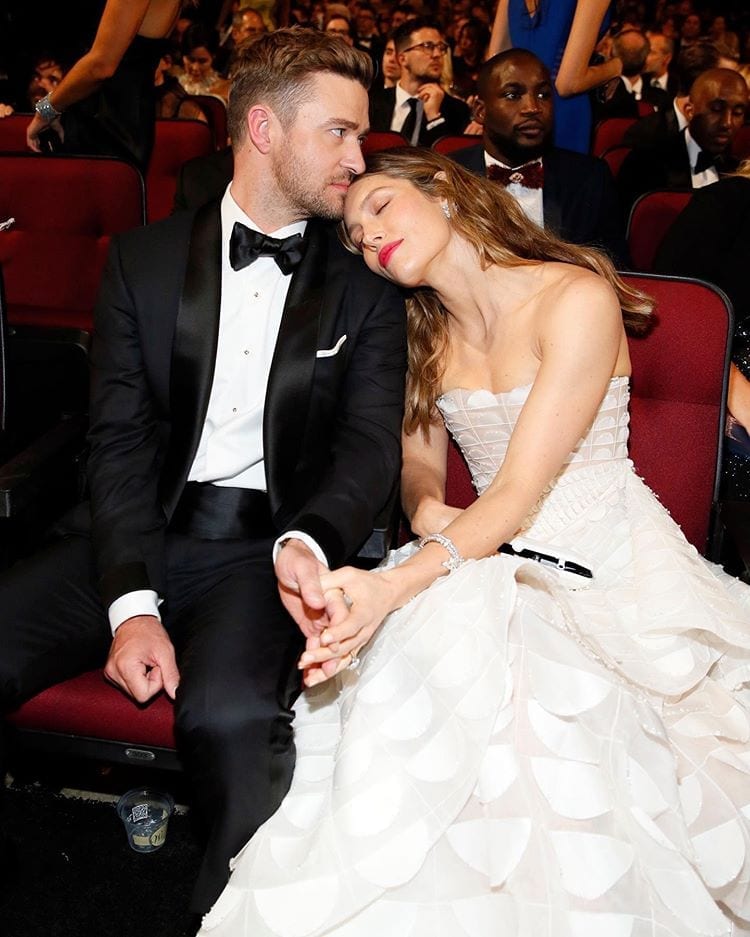 Justin made a really dry sarcastic comment while the group was involved in the conversation, and no one there got the comment but her. The pair hit it off that night, danced together, and really talked to each other that night. When she left, he couldn't stop thinking about her, he was excited when a mutual friend asked if Jessica could come to the opening night of one of his tours. Justin got her number, they kept speaking on the phone for days, met at a Golden Globes party, and started dating. The two got married in 2012 and have a son together.
Will Smith and Jada Pinkett Smith
Some onset romances happen even though one of the main shots don't get hired, Will and Jada's is one of them. When Jada auditioned for the role of Will's girlfriend on the show, the two met. Unfortunately for her, the role passed to Nia Long because she was too short.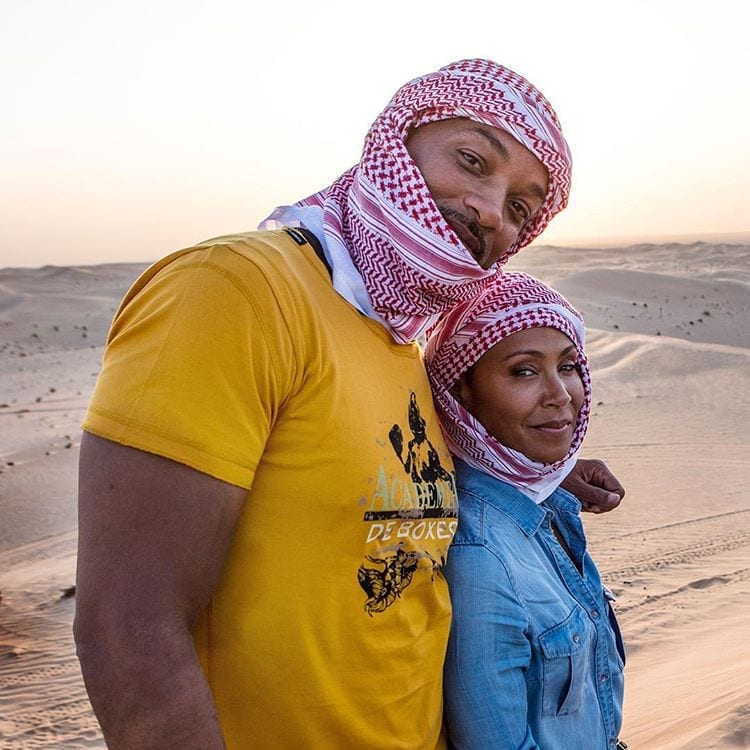 Will didn't really get interested in her until Jada got on the TV show 'A Different World.' However, at this time, Will was still married to Sheree Fletcher and didn't make a move. Instead, he tried to make things work with Sheree, despite feeling that he was supposed to be with Jada. Fortunately for the dynamite couple, Sheree and Will split up, and he asked Jada out. The two got engaged in 1997, and the celebrations continued the very next day when they found out they were expecting. The month after, they got married and are still together till date.
Kate Winslet and Ned Rocknroll
It is almost insane to believe that this story isn't from some movie starring Leo D and our favorite blonde from the Titanic movie, but it is, in fact, very real. It is a story that has been told multiple times with very creative puns employed in retelling it, because of how dramatic it is.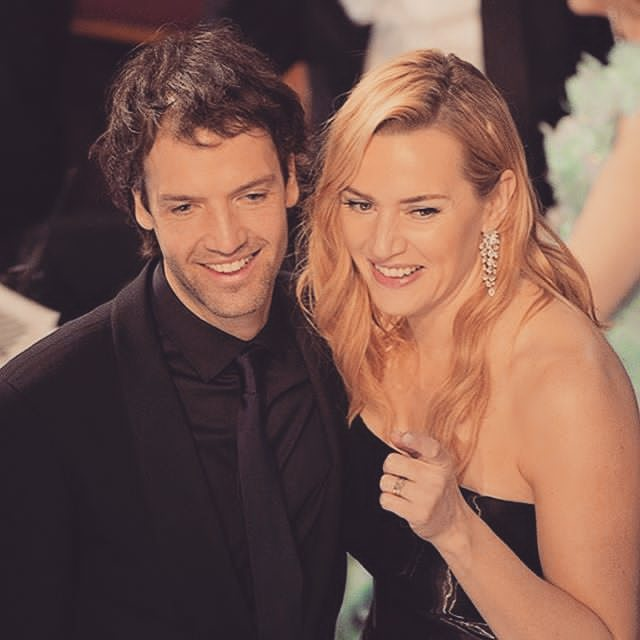 These two met on Richard Branson's Private Island, Necker Island, during a house-fire. Ned Rocknroll was on Necker Island as he works as 'the Head of Marketing Promotion and Astronaut Experience' at Richard Branson's company. Winslet, however, was on the island on vacation with her boyfriend at the time, Louis Dowler. The two walked out of the incident and went on to find love with each other. They got married in 2012 and welcomed a son in 2013.
Amy Schumer and Chris Fischer
Chris Fischer and Amy Schumer are definitely not on the dramatic meetup category on this fine list of ours. These two met in a surprisingly regular way. The celebrity couple has Amy's assistant, Chris' sister, to thank for them meeting up.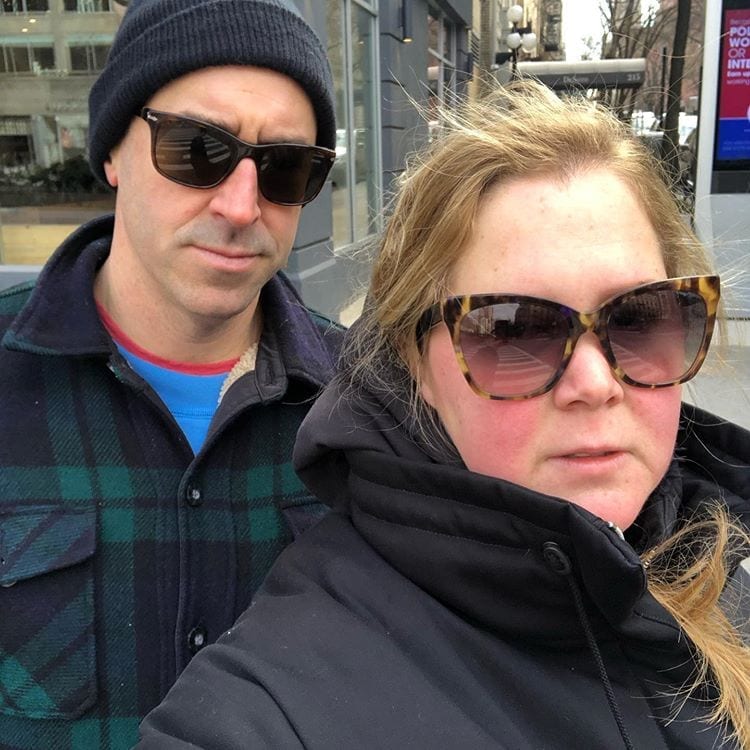 The pair met when Amy and her assistant took a trip to Martha's Vineyard. Chris happened to be there and prepared a splendid meal for them. They met again by accident when she was waiting for a dog, and again, as they were responsible for planning a birthday party. The two got along and started dating a while after. They got married in 2018 in Malibu and have a child together now.
Meghan Trainor and Daryl Sabara
Daryl and Meghan have a story so sweet, it may give you a toothache ( lol) . These two are another couple that owes a lot to a mutual friend. (It's getting clearer that mutual friends are definitely key in the dating process)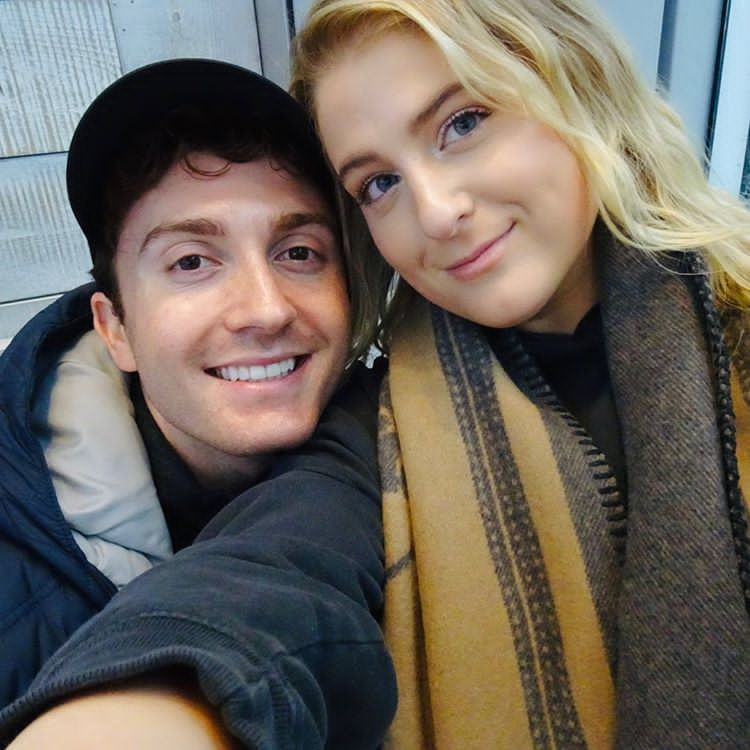 The two were introduced by a mutual friend, Chloe Grace Moretz when Meghan indicated an interest in dating. "I asked every person I met since day one, 'Find me a boyfriend!'" Meghan told Chelsea Handler on the latter's Netflix show. "I was like, 'You know anybody that I could date? Or love? Whatever. And she's like, 'I know the nicest guy in the world, Daryl, and you should meet him.' I was like, 'Daryl? Okay." The pair went on their first date, went bowling, and sang karaoke with another couple. The two shared their first kiss on the date, fell in love, and haven't looked back. They got married in 2018.