Luxury or Quirky: 45 Unusual Items That Celebrity Spend On
By Abigail T October 13, 2020
---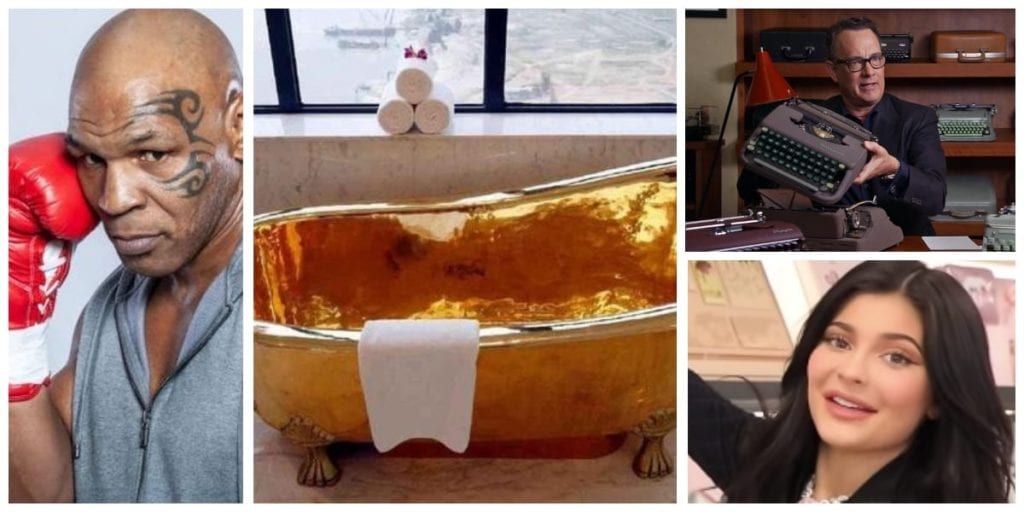 From the million-dollar houses to the luxury vacations abroad, and the private jets and fancy cars at their disposal, celebrities are famed for living in extravagance. With the kind of money they make, it's no surprise that they are able to afford such things. You may be familiar with the kinds of luxuries that celebrities flaunt online, but little has been said about the eccentric and quirky things some of these celebs have on display in their homes. Ranging from a vintage action figure collection to a mini Bentley for their baby,  to an actual water park, read on for a breakdown of 40 + questionable—and some pretty impressive—items found in the homes of Hollywood's most beloved celebrities.
Luxury Stingray Skin Mattress
This sexy-looking bed belongs to none other than Canadian-born rapper Drake. The musician's designer Ferris Rafauli collaborated with luxury mattress makers Hastens, to create this set which is allegedly one of the most expensive beds ever made.
A custom-made mattress made of horsehair and stingray skin, Drake's bed, cost just a little below $400,000. Rafauli partnered with the luxury bedding company to create the mattress, carefully crafted, and built over a span of 600 hours. The bed itself is gorgeously decorated with suede, brass, leather, and polish wood. No wonder he sings that only loves his bed and his mama…
A Fully Functioning Ghost Detector
Drake isn't the only musician with a wild item in his house. True to her image, pop icon Lady Gaga is highly intrigued by paranormal activities, although she is scared of ghosts. The Mama Monster spent $47,000 on an electromagnetic field detector that actually detects paranormal occurrences, full Ghostbusters style.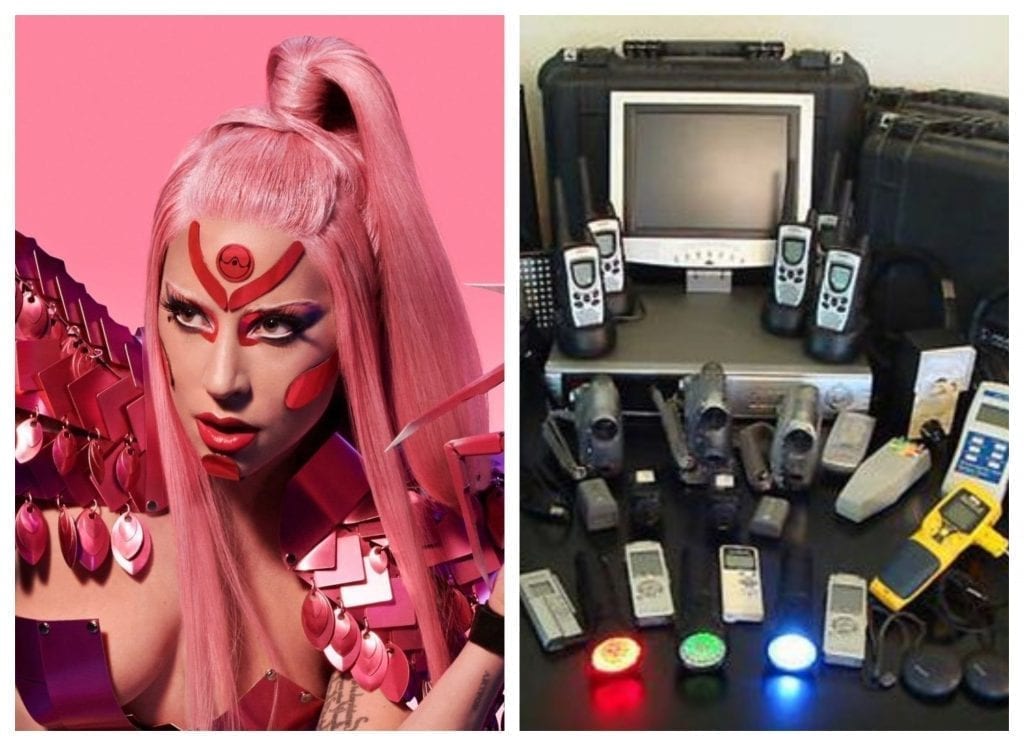 This bizarre investment was made because Gaga believes there is a ghost named Ryan haunting her house. Her ghost detector doesn't only protect her from spooky incidents in her home. Lady Gaga also reportedly scans her hotel rooms before her stay and gets her stages scanned before her performances.
A Louis Vuitton Music Box
Celebrities aren't just the ones reaping the benefits of their fame. Their children are practically born into the lifestyle too, and Chicago West is no exception. The third daughter of Kim Kardashian West and Kanye West is already clad in branded clothes at the tender age of two, and she's also listening to lullabies out of a Louis Vuitton music box.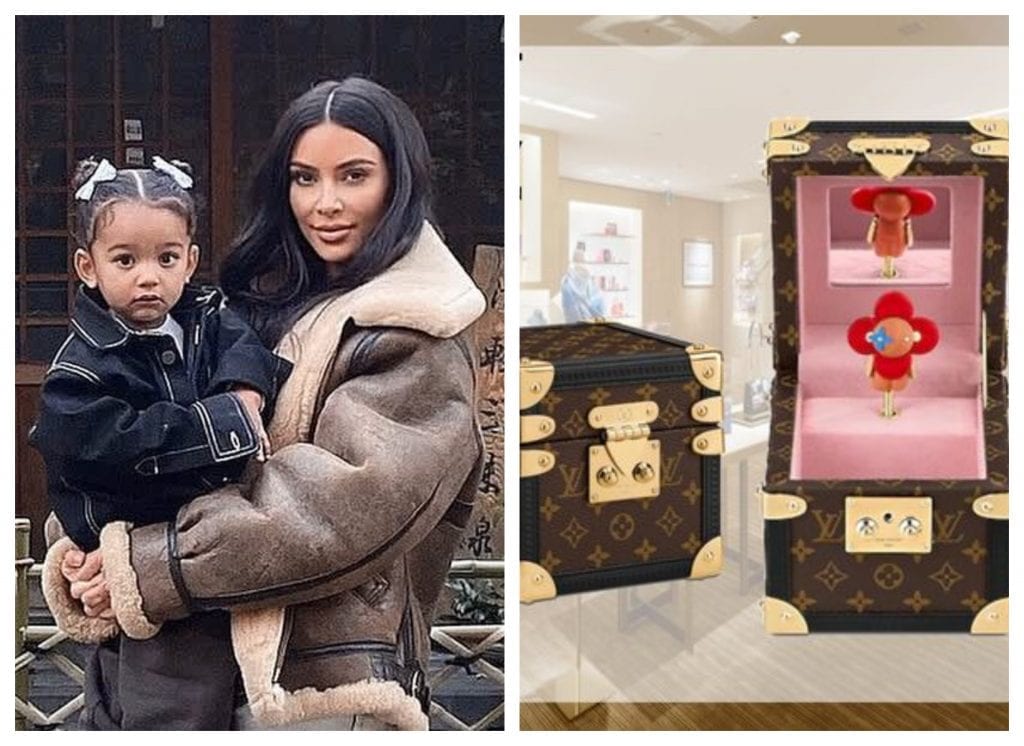 The $3,350 music box was a gift from Chi's grandma Kris Jenner and plays Rock-a-bye Baby when opened. Jenner gifted the stunning item for her 7th grandchild's first birthday. The luxury brand is normally not known for producing music boxes, but it would seem they do make them for celebrity friends of the brand.    
A Baby-Sized Bentley
Still on the subject of the Kar-Jenner klan, True Thompson, the adorable daughter of Khloé Kardashian and Tristan Thompson, is the proud owner of a luxury car. The baby Bentley was a gift from Baby Phat founder Kimora Lee Simmons when True was just four months old.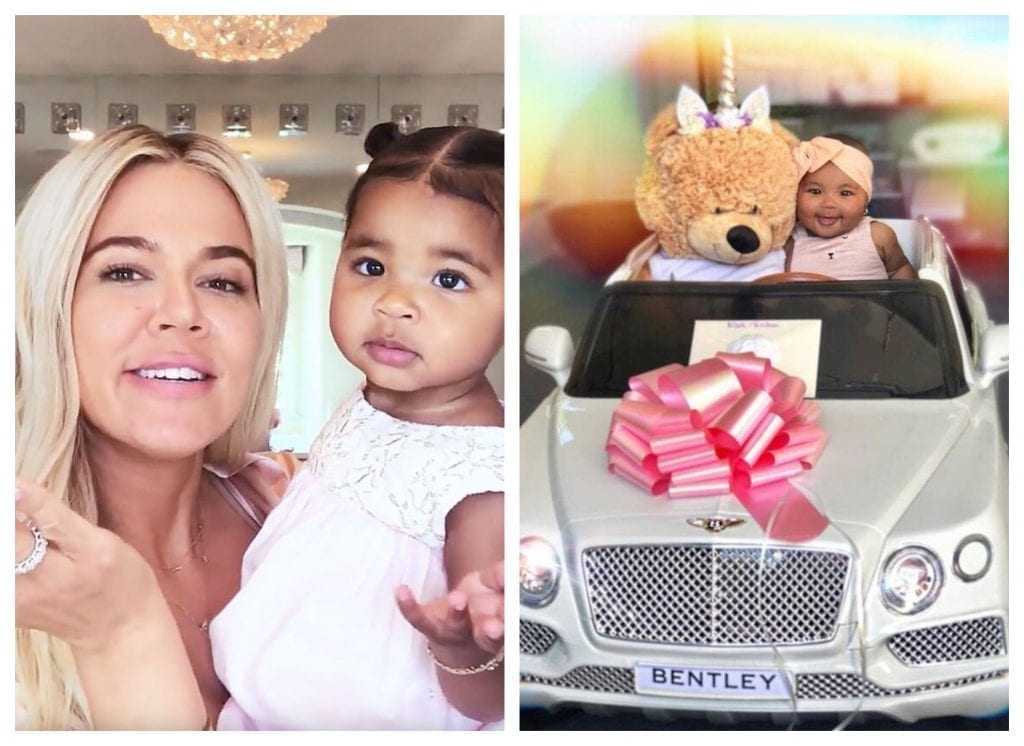 Khloé did come under fire after she posted a photo of True in the Bentley on her Instagram. The internet was quick to condemn her for a materialistic way of raising her daughter. In true Khloé fashion, the Kardashian clapped back at her hater, saying, "She's a baby who received a beautiful sweet gift, and I was SOOO excited to put her in it and take her picture!"
A Water Park
We've heard of celebrity houses with multiple pools before, but not one quite like the pools in Celine Dion's home. The French-Canadian singer basically has a water park in her back yard, complete with two pools, two water slides, a water cannon, and a lazy river.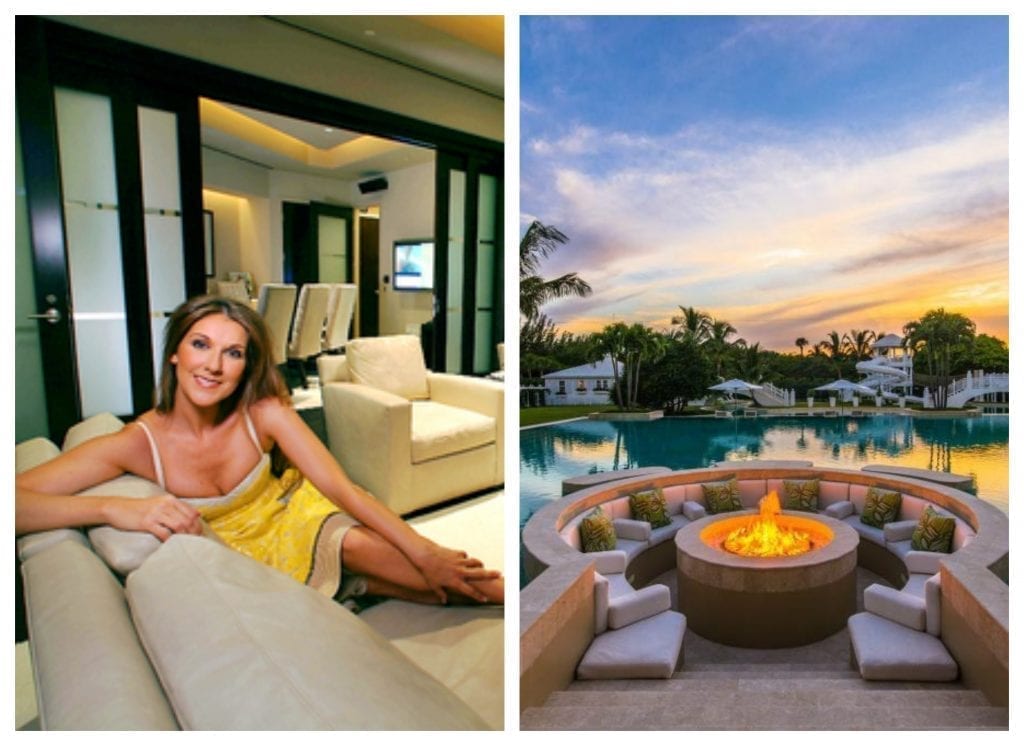 Bought in 2010 by the diva's late husband, Celine Dion's 200-square foot mansion is located in Florida. Not only does it boast a full-blown water park, but there are also 13 bedrooms and 14 different bathrooms in the house, as well as five poolside pavilions around the estate.
A Collection of Typewriters
Stepping away from the lavish items, the things that Oscar-winning actor Tom Hanks collects in his house may not be considered as luxurious. The Forrest Gump star actually started collecting typewriters at 19. He had built up such an expansive collection that he has actually had to cut down.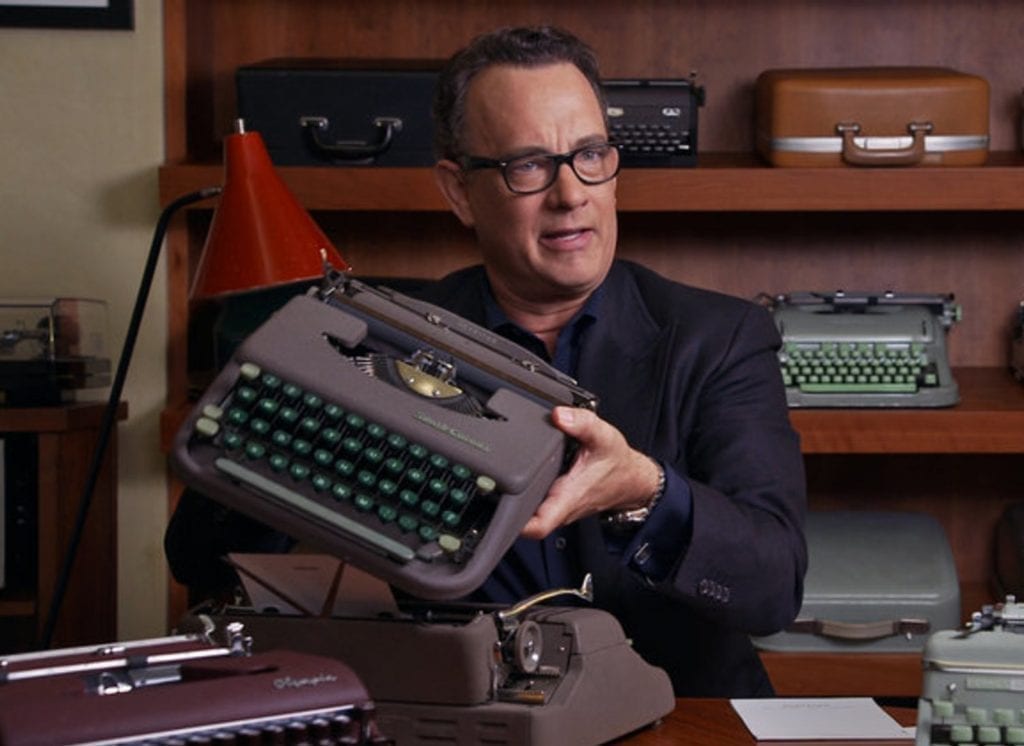 Hanks is also an author. His book Uncommon Type was released in 2018 and consisted of a collection of short stories that all involve a typewriter. Hanks says his typewriter collection is a result of a childhood living in less than abundant circumstances.
Action Figures, Figurines, and Collectibles
Fans aren't the only ones who nerd out over movie and comic book heroes. Academy Award-winning actor Leonardo DiCaprio is also a fan of the sci-fi and superhero genres. His extensive action figure collection is enough to make anyone jealous.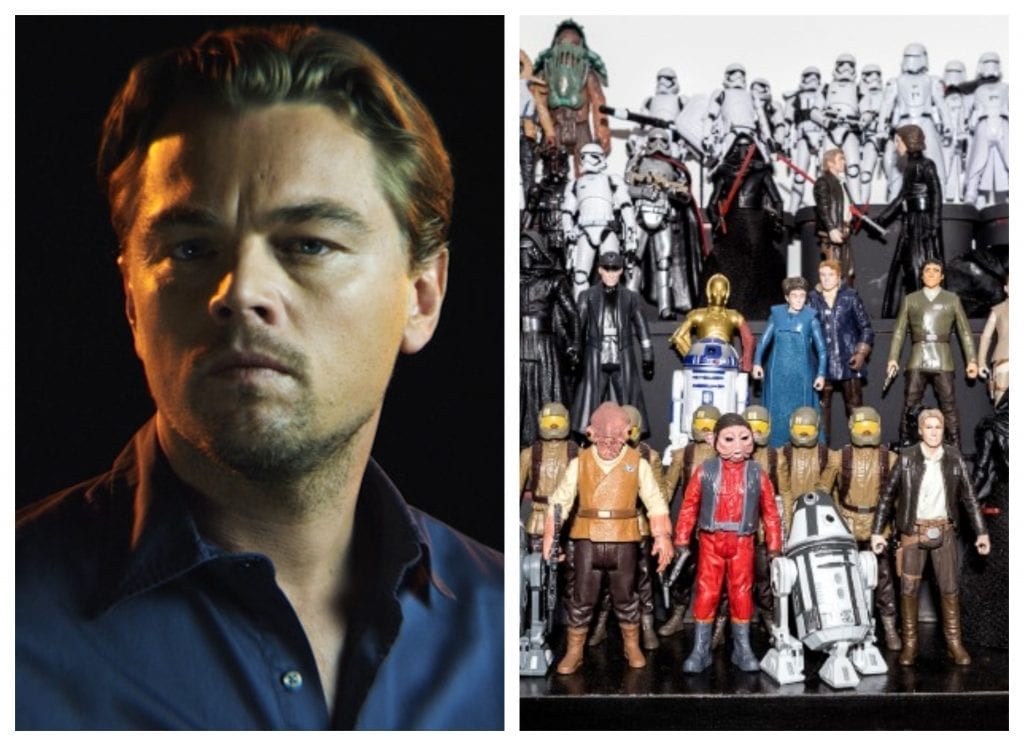 The actor and environmental activist has a proud display of figurines of superheroes, comic book characters, and classics from films and comics such as Star Wars, ET, and He-Man. He would sometimes auction off these collectibles and donate the earnings to his charity, the Leonardo DiCaprio Foundation.
Original Spock Ears
Following the trend of celebrities who geek out, Ben Stiller is also the proud owner of exclusive sci-fi memorabilia. The Night at the Museum actor is a massive Trekkie and owns not one, but two pairs of the original Spock ears from Star Trek.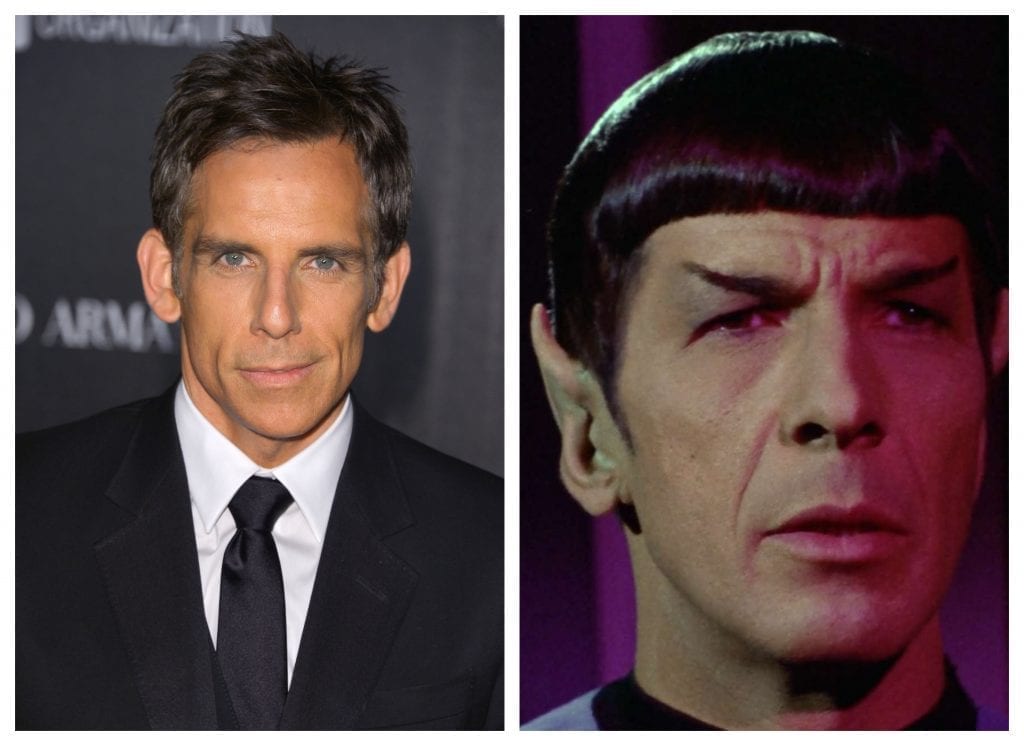 Ben Stiller is such a fan of the series that he references Star Trek: The Original Series in almost all his films. The Spock ears in Stiller's possession are signed by the late Leonard Nimoy, the beloved actor who played Spock in the Star Trek films.
An Airplane Park Instead of a Car Park
Another display of excess living is found in the home of Grease actor John Travolta. Instead of a place to park his cars, Travolta has hangars. He is a licensed pilot and is cleared to fly both commercial and private planes.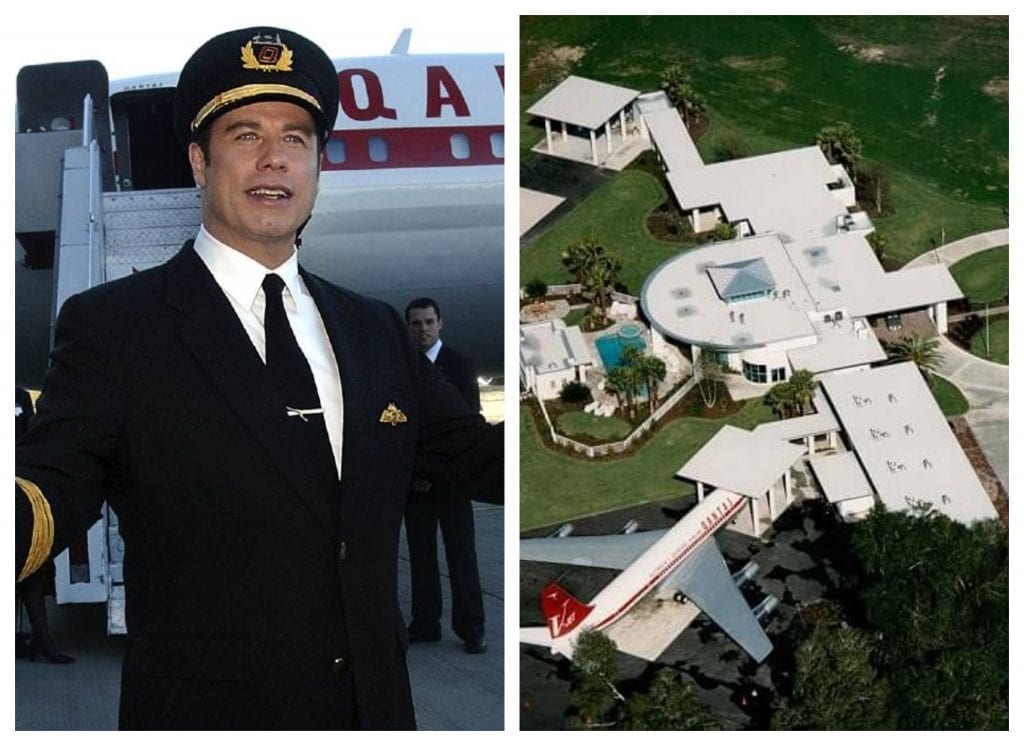 Travolta's 6,400-square foot mansion is home to five aircraft, airplane hangars, and runways that stretch 1.4 miles. He often leaves the house in his own jet. Being able to fly your own plane is already a flex, but John Travolta's airport home is probably the biggest flex in Hollywood.
An Extensive Knife Collection
Academy Award-winning actor and director Angelina Jolie may be a mother of six, but that isn't stopping her from keeping a collection of very sharp knives in her home. The Lara Croft: Tomb Raider actress has been scrutinized for her kooky deviations, but this knife collection may take the cake.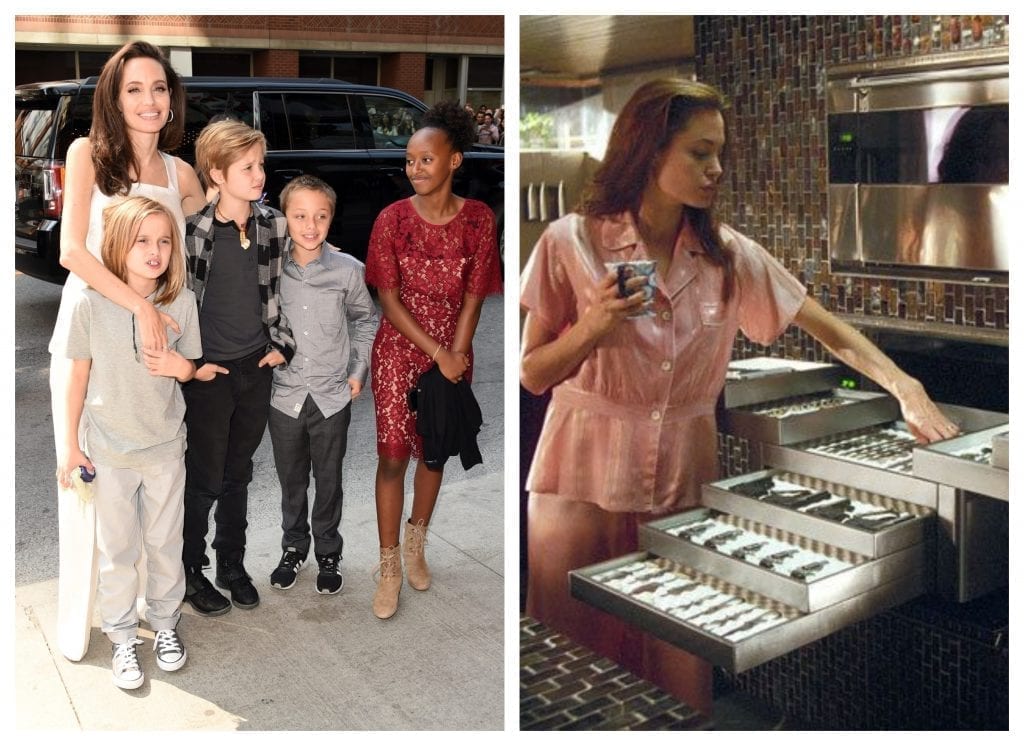 The press went wild when Jolie stepped out on the red carpet in 2001, wearing a vial around her neck, which contained her then-husband Billy Bob Thornton's blood. Remembering this, her extensive knife collection may not come as too much of a surprise. Jolie reportedly got her first dagger at just 12 years old.
A Model Train Collection
Rod Stewart's model train collection is another example of the other collectibles on display in the homes of celebrities previously mentioned. The Baby Jane crooner has his own miniature train set and says he finds it relaxing to watch the trains go around it.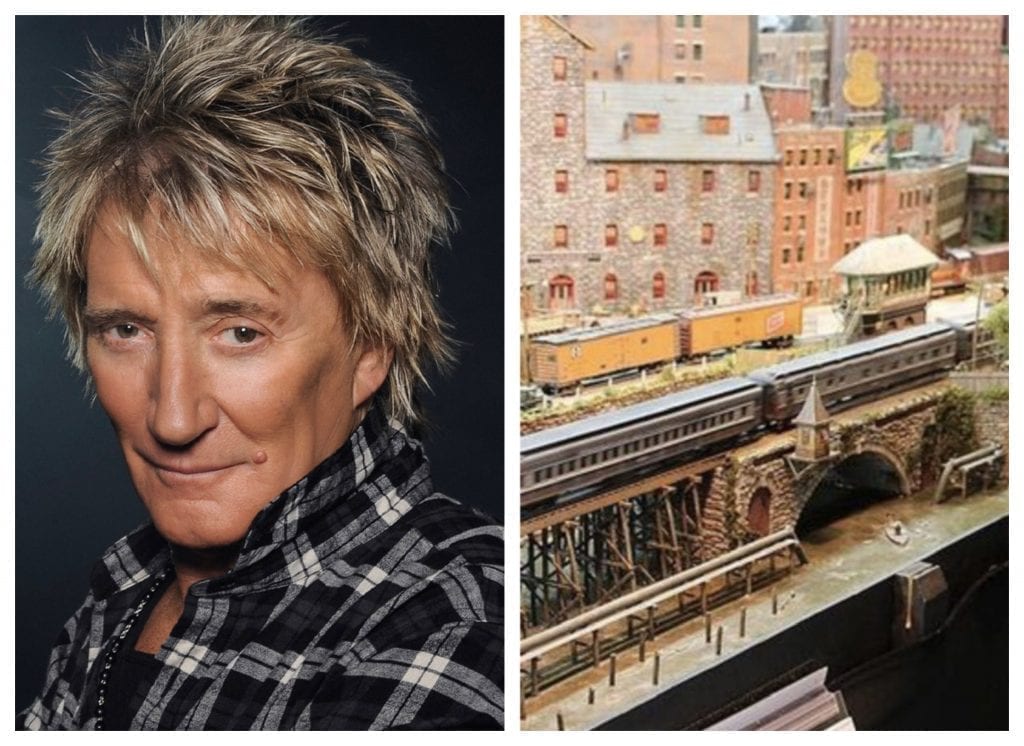 Stewart's model train set is completely decked out with countless mini buildings installed in the area around the railroads. The model looks like an entire city on its own with the railway passing by small-scale buildings that the singer built himself by hand.
A Stack of Non-Disclosure Agreements
Momager Kris Jenner's house is home to the Kardashian-Jenners, arguably the most-watched and talked-about celeb family in Hollywood. The reality star entertains guests and has camera crews over for the filming of Keeping Up With the Kardashians all the time. It is probably best practice to have anyone who comes over sign an NDA.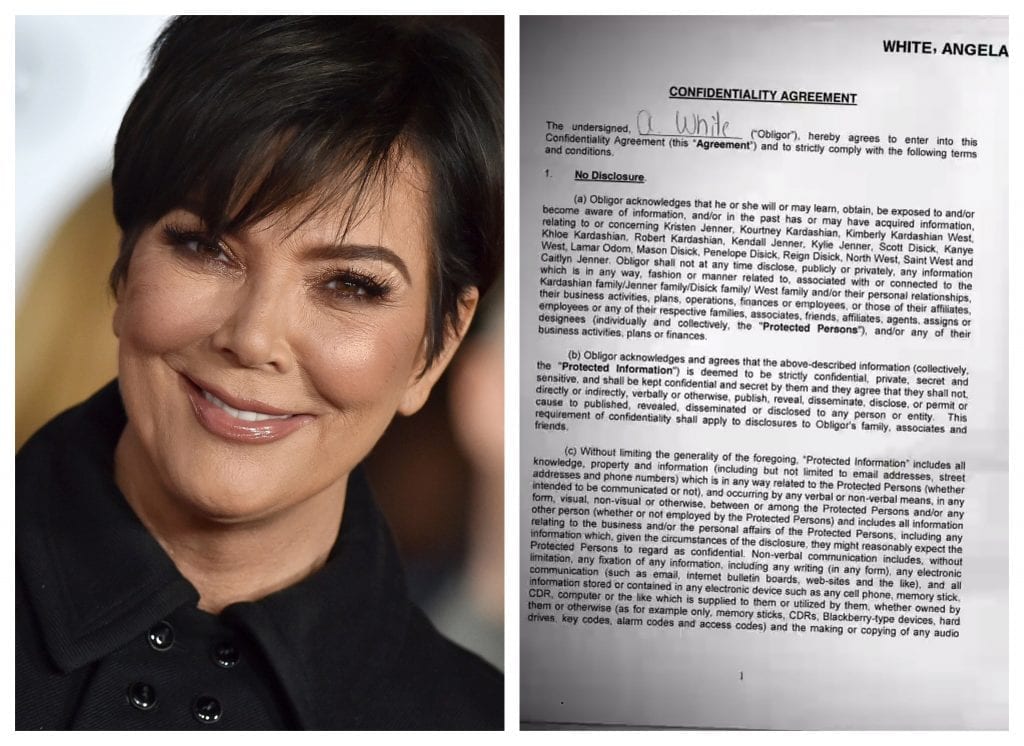 Guests of the house who sign the NDA form agree that they will not disclose anything that they hear about or see in the house. There are reports of a header note on the forms or a sign on the floor that says, "What we say here, what we see here, let it stay here when we leave here." In other words, what happens in Kris Jenner's house, stays in Kris Jenner's house.
A Playhouse That May as Well be a Mansion
Stormi Webster, the 2-year old daughter of Kylie Jenner and rapper Travis Scott, is living every little girl's dream. For Christmas last year, she was surprised with a playhouse in the backyard from mommy Kylie and lovey Kris. Kylie showed the world the mini-mansion in a YouTube video she posted back in December 2019, which shows Stormi exploring the house for the first time.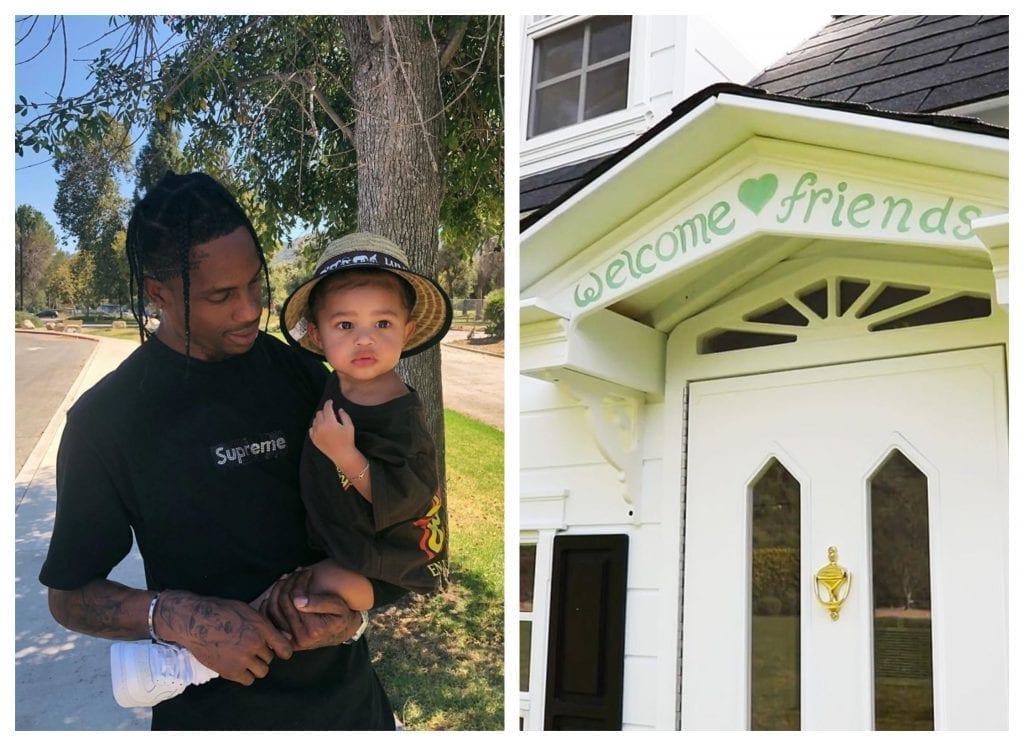 Stormi's playhouse is complete with facilities to match an actual home. It has a balcony, kitchen, functioning air conditioning, fireplace, doorbell, and even a loft. Kris also fitted the house with actual furniture from Kylie's childhood playhouse. Guess that's what life is like when your mom is the youngest self-made billionaire.
A Random Explosion Nursery
For her son Max's nursery, Christina Aguilera decided to throw convention out the window. She switched out the standard wall of sweet rainbows and fluffy clouds with a Nintendo-themed mural instead. The colors in the nursery are very vibrant as compared to the pastel that usually dominates baby rooms.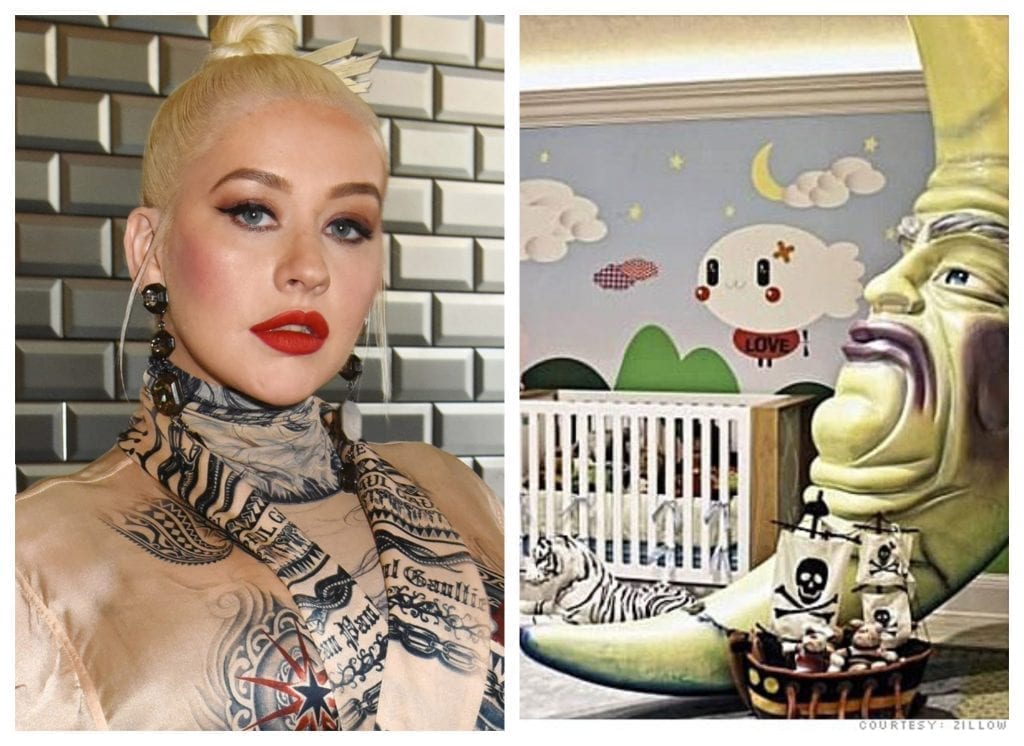 For some reason we can't explain, the singer-songwriter also placed an 11-foot statue of a moon in the room, with a face that is less than friendly for a baby nursery. With a nightmarish statue and colors that are loud instead of peaceful, it seems Christina Aguilera was going for a completely distinctive vibe.
An Island in the Middle of a Pool
Almost every celebrity home isn't complete without a pool, but Michael Jordan took that stereotype to the next level. The ex-Chicago Bulls player lives in his Highland Park mansion in Chicago, where his back yard boasts an infinity pool with an island in the center, complete with a bridge that gets you from the yard to the island.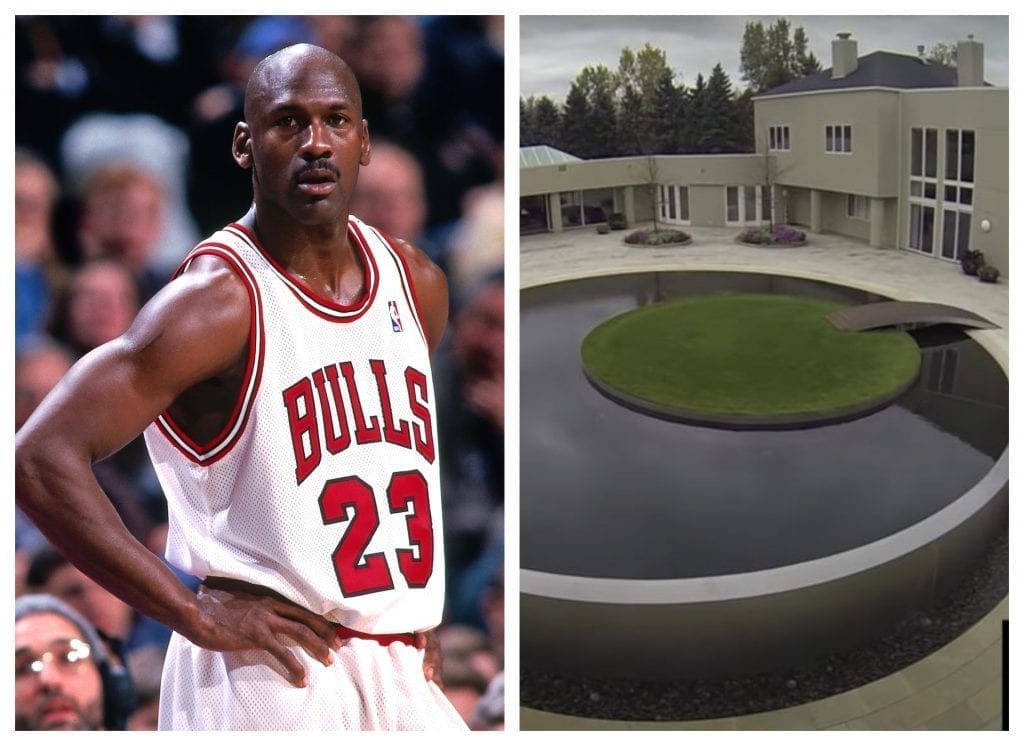 The athlete's home is exquisite and not void of personalized touches. For example, in addition to the pool oasis, his main gate is adorned with the number 23 in a varsity font, signifying his famous jersey number.  
A Completely Pink Mansion
For YouTuber, influencer, and beauty brand tycoon Jeffree Star, the things he has in his house is not as impressive as the mansion itself. Although we would rate all his $90,000 Birkins and expensive sports cars as unattainable luxuries, let's face it.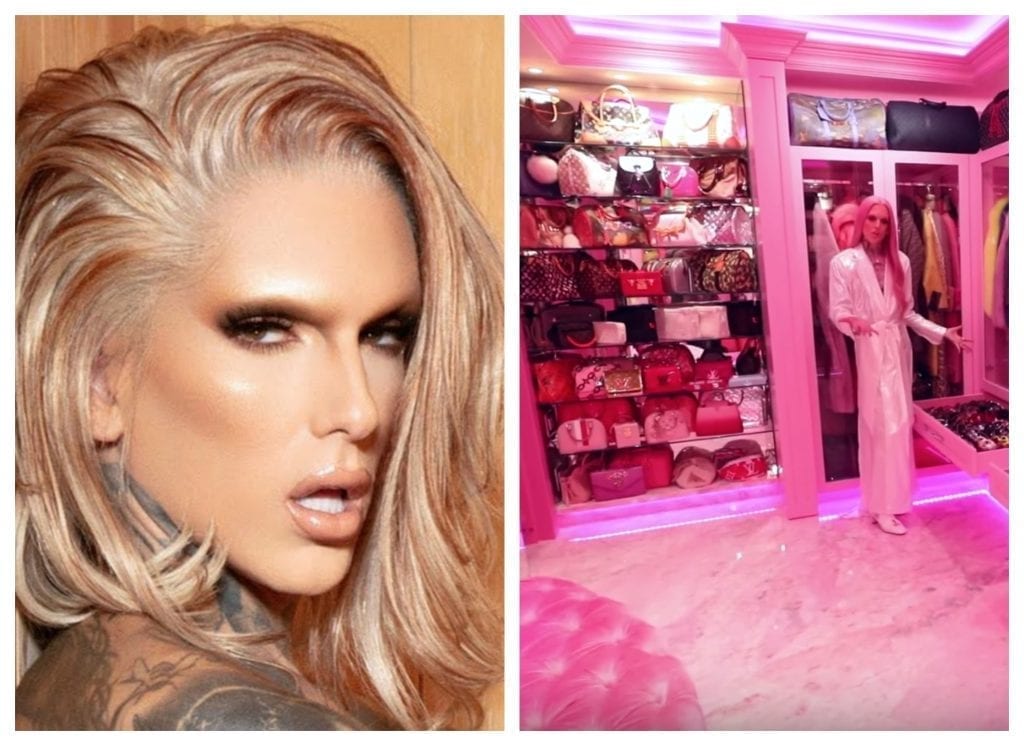 The influencer has 17,2 million subscribers at the time of writing. He goes all out in his glam as well as home. His $3,6million Calabasas mansion is one of the three houses he owns and is an explosion of pink. The home is painted and furnished top to bottom with different shades of pink. The pink house has however, been listed since.  
A Replica of a Mansion… For a Dog
If you thought Stormi Webster having her own furnished playhouse in 2020 is a bit much, then maybe you forgot about 2009. In 2009, reality star Paris Hilton was coming off her show The Simple Life and had become known for always carrying two things around—the designer handbag of the day and her dog.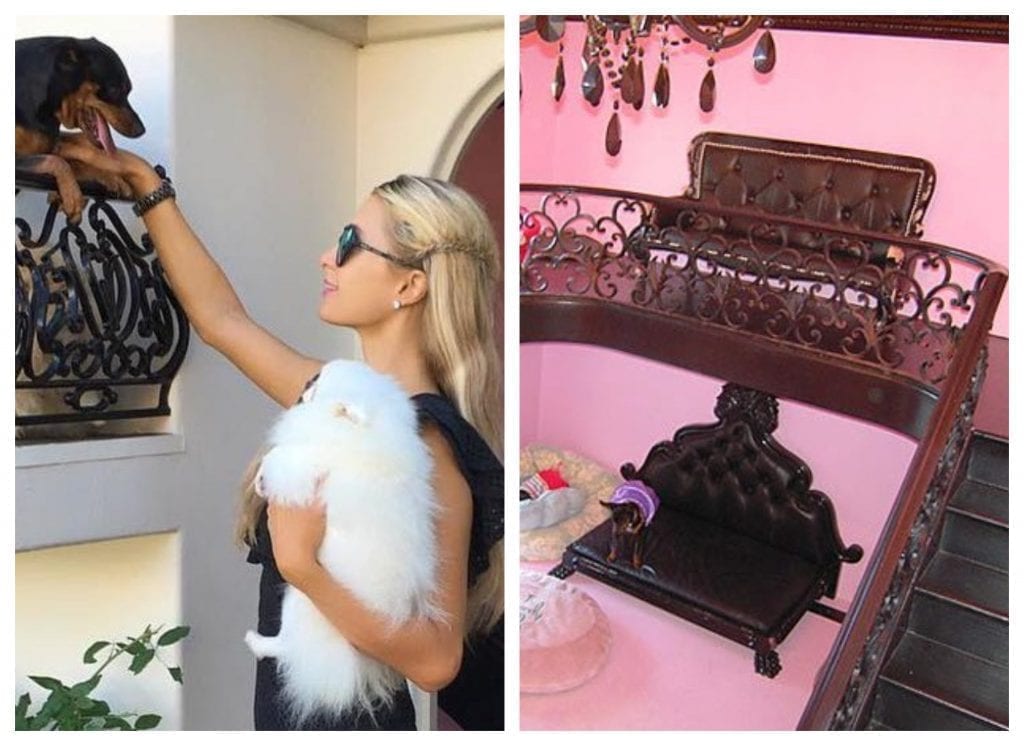 Paris loves her pooches so much that she paid $325,000 to build a two-story designer dog house so large that even she can walk around in it. The custom-house is a replica of her own mansion. It includes features such as designer furniture and chandelier, because what dog doesn't need all of that, right?
A 24-karat Gold Bathtub
American boxer Mike Tyson made 24k gold cool before Bruno Mars made it magic. The Baddest Man on the Planet paid around $2.2 million for his 24-karat gold bathtub back in 2004. It was installed in his mansion in Ohio.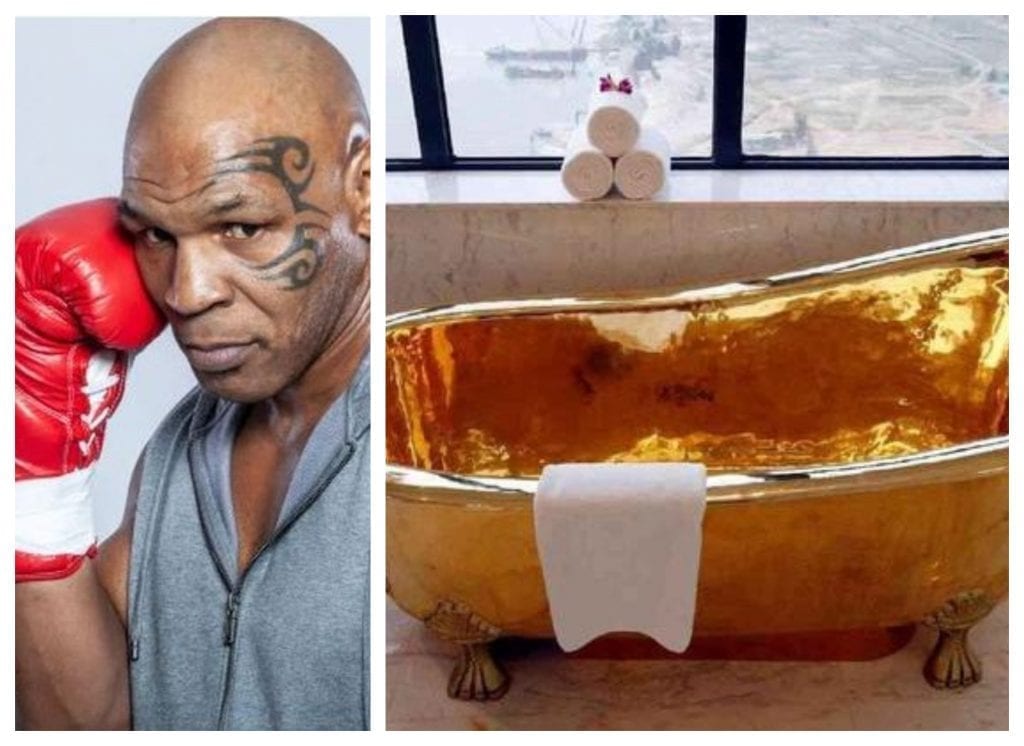 Tyson's gold-encrusted splurge was a gift for his then-wife Robin Givens. The boxer, famed for his fight with Evander Holyfield, reportedly made the purchase when he was on the brink of having nothing left. Talk about giving the one you love everything you have!
The Rosebud from Citizen Kane
Award-winning director and screenwriter Steven Spielberg is one of the most acclaimed filmmakers in Hollywood. It only makes sense that he would own memorabilia from an iconic Hollywood film.  Spielberg is the proud owner of the Rosebud sled from the film Citizen Kane.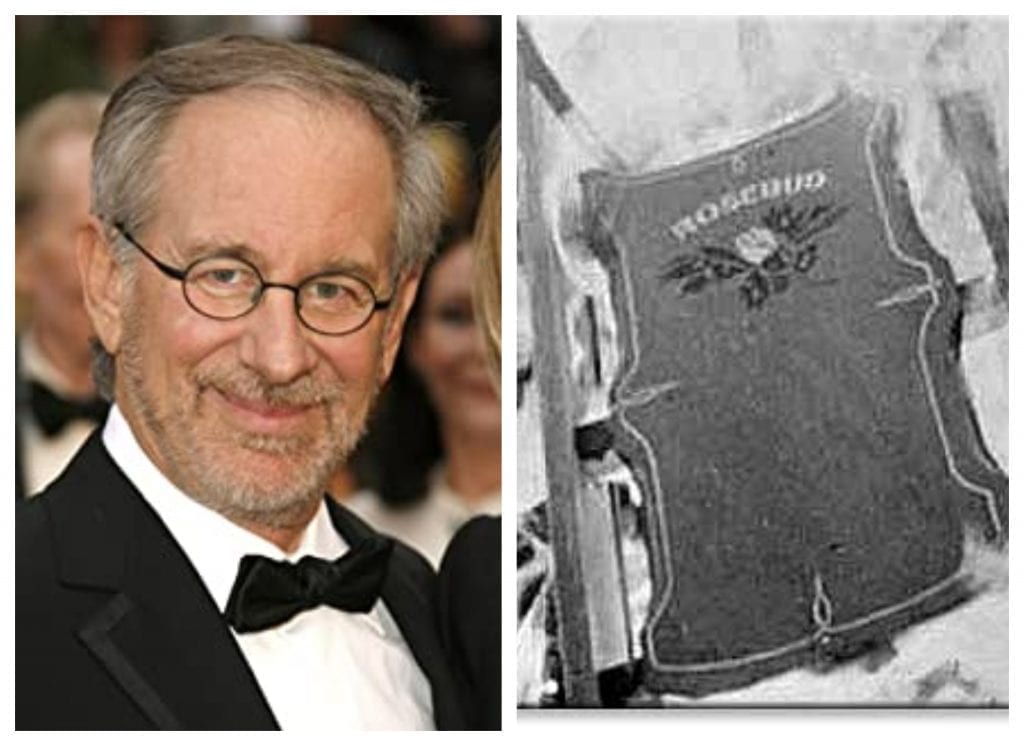 The infamous sled from the Orson Welles classic may have burned at the end of the movie, but it was actually not destroyed on set. Spielberg reportedly spent $55,000 on the Rosebud purchase.
A Diamond-Covered Baby Bentley
True Thompson is not the only celebrity kid with a baby Bentley. Harlem, son of rapper The Game, is also a recipient of a remote-controlled luxury car—the Bentley GT. The Game one-ups True's car by covering the exterior of the GT in actual diamonds.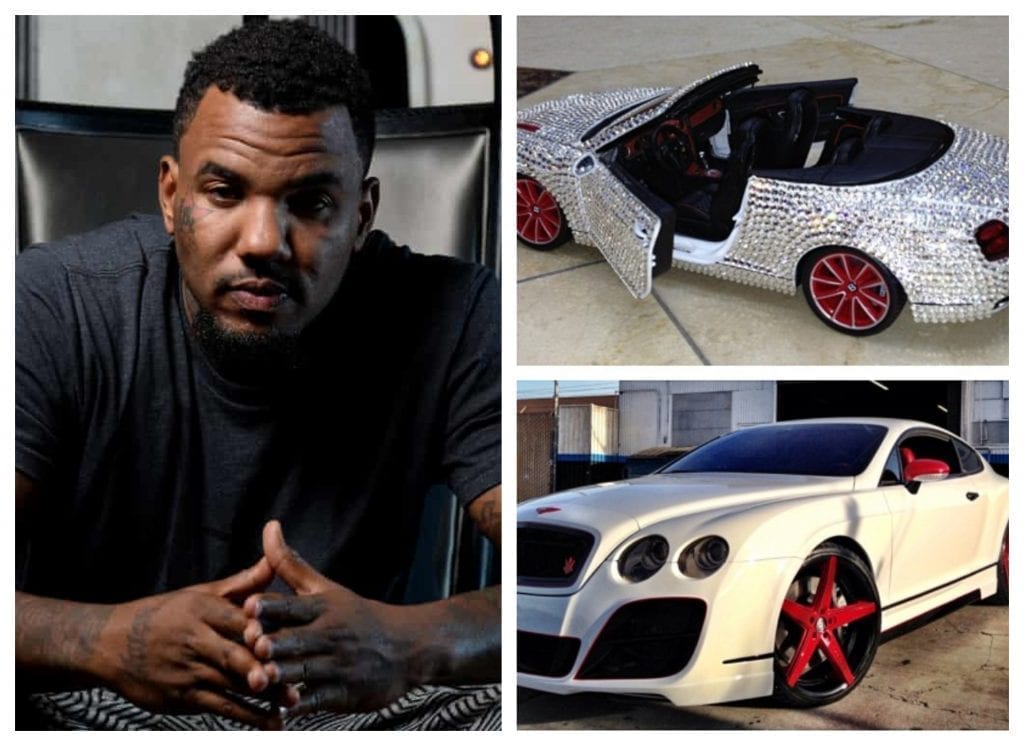 The rapper dropped nearly $100,000 on 150 karats of diamonds on the car – and that's not including the car itself. He posted photos of the sweet ride on Instagram, saying in the caption that, "My son's toy almost cost more than the real thing."
A Skeleton Chandelier
We all know of Marilyn Manson's dark and goth ways, and no one would put it past him to make a morbid purchase. This particular one was controversial because the singer reportedly bought this creepy item off his band's dollar.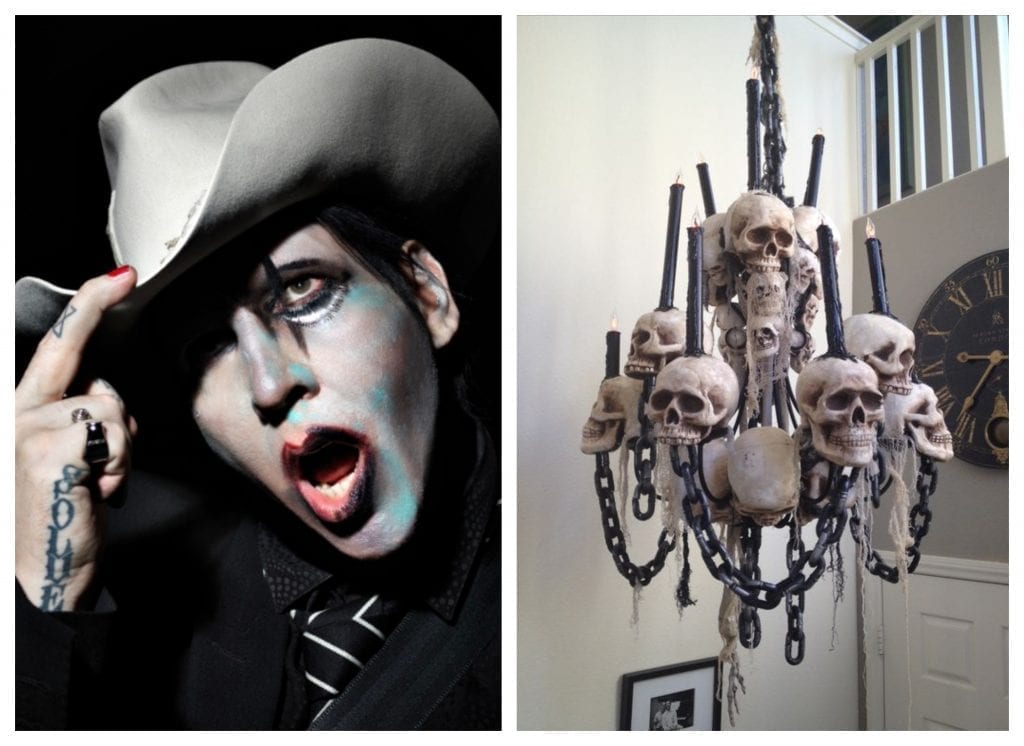 Manson bought an actual skeleton and then made a chandelier out of it. He was outed about this purchase by Stephen Bier, who used to play keys for him. A skeleton is already a terrifying thing to have in a house, but to have it in chandelier form hanging off the ceiling is just nightmarish.
A stone Slab Sink
In 2019, Kim Kardashian did a 73 Questions video with Vogue. The video was posted on YouTube and took place in her and Kanye's minimalist Calabasas mansion. As the video pans to the power couple's bathroom, the internet noticed something that left them confused—the sink doesn't seem to have somewhere the water can drain out.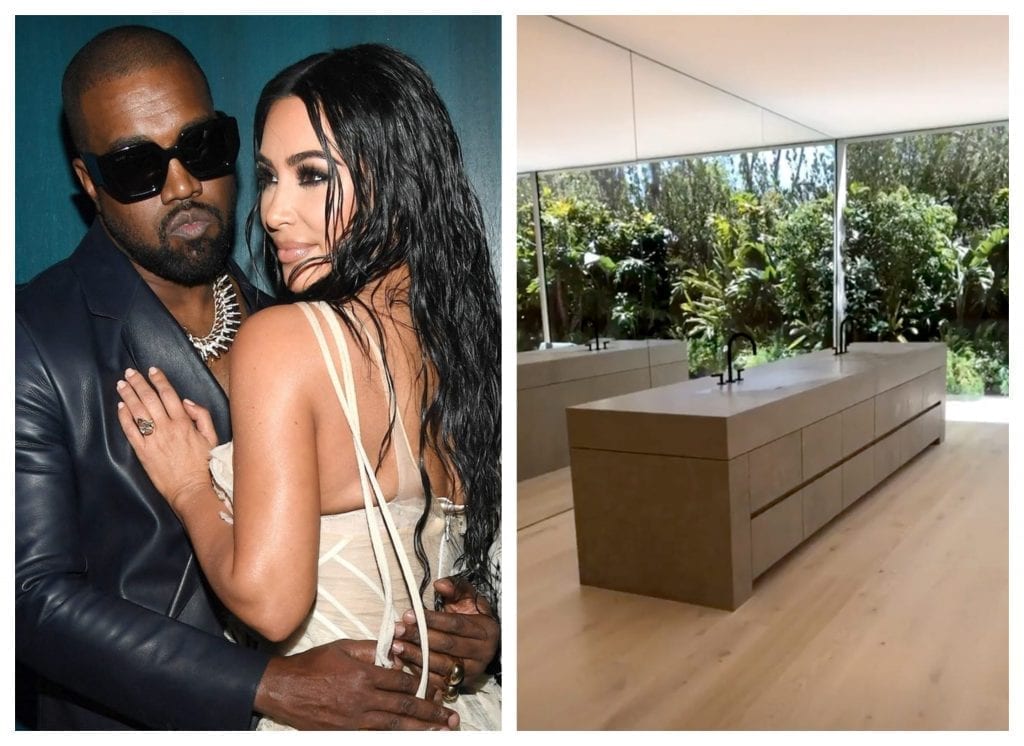 It may be too high-class for anyone to understand. Kimye's sink is basically a flat stone slab that has a small rectangular slit to drain the water out, instead of your regular bowl. Kim had to post to Instagram to explain to fans how the sink worked.
A Bowling Alley
In addition to the ghost detector, Lady Gaga's house is also equipped with a built-in bowling alley. The alley is located in the game room of her $23 million ocean-view mansion in Malibu, which probably makes up for having a ghost named Ryan residing in the house.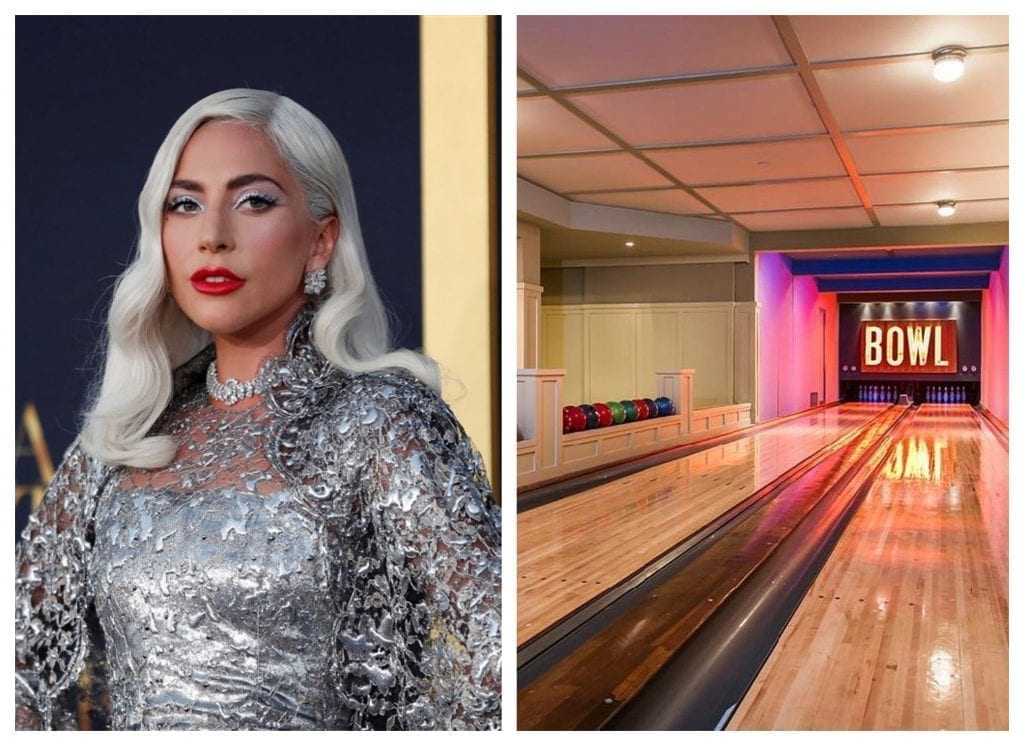 On top of the funky game room, the Mama Monster's mansion is also complete with stables, a cinema room, and a saltwater swimming pool. We'd visit and party at her home with all these facilities, even if it is haunted.
A Taxidermy Collection
Mamma Mia actress Amanda Seyfried truly left us speechless with this one. Who would have thought that she would be into taxidermy? As a hobby, the preservation of dead animals in their natural bodies is normally performed on smaller animals like mice, especially when keeping them in the home. But not for Seyfried.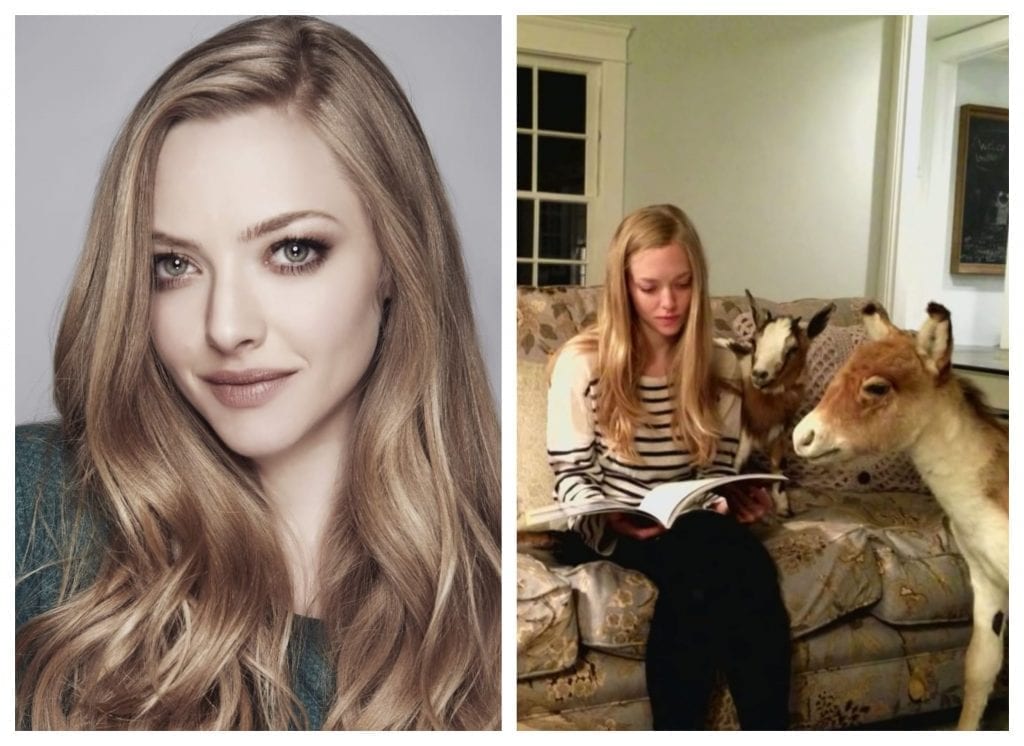 Her collection of large and life-sized preserved animals includes a miniature zebra, a chick named Linda, and an owl named Beatrix. Taxidermy is a pricy hobby depending on the size of the animal. It can cost up to $700 per animal to preserve.
A Sonogram Machine
A sonogram is normally reserved for hospitals around qualified professionals who know how to use it. But it seems that anything can slide when you're a celebrity. Mission Impossible actor Tom Cruise famously purchased a sonogram machine for his home when he was in a relationship with Katie Holmes.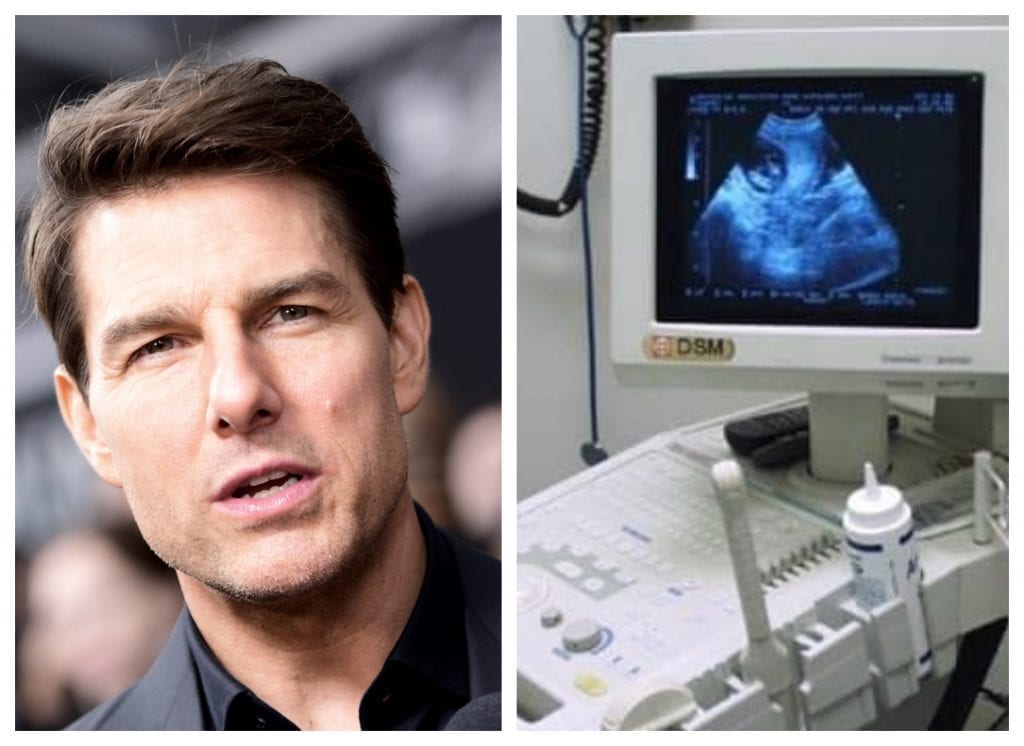 When this news came out, doctors disapproved of this purchase, and rightly so, because it should be operated by professionals only. No word as to whether or not Cruise still has the machine lying around in his house after all these years.
A Barbie Doll Collection
Leo has his action figures, Hanks has his typewriters, and Stiller has his Spock ears. Johnny Depp's collection consists of his daughter's old Barbie dolls. Captain Jack Sparrow himself collects limited-edition Barbie dolls, which belonged to his daughter as she was growing up.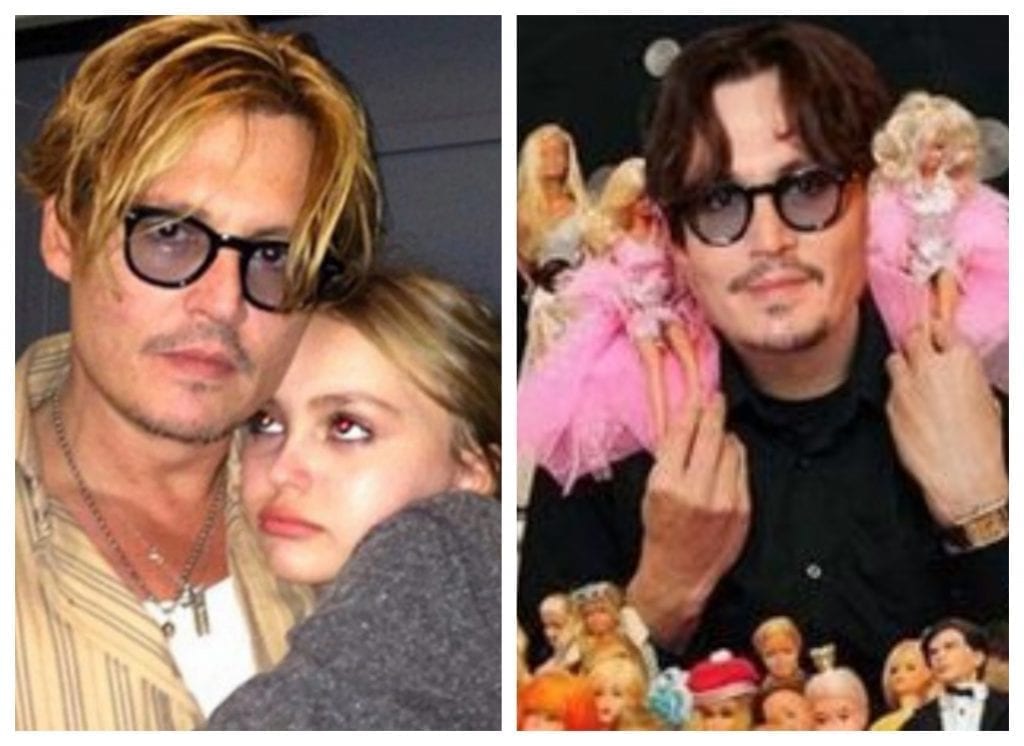 The Pirates of the Caribbean actor keeps more than just Barbies; he reportedly also collects dolls of celebrities like Elvis Presley and Destiny's Child. Depp started the collection because he used to play Barbie dolls with his daughter when she was younger. He would even practice his voices for his roles by playing with her. As his daughter grew older, he decided to keep the dolls.
A Room Full of Porcelain Pigs
The King of Pop, Michael Jackson, kept some very questionable items in his Neverland Ranch including a Batsuit and a hyperbaric oxygen chamber. His sister's collection may be less intriguing but no less bizarre. Janet Jackson has a hobby of collecting porcelain pigs.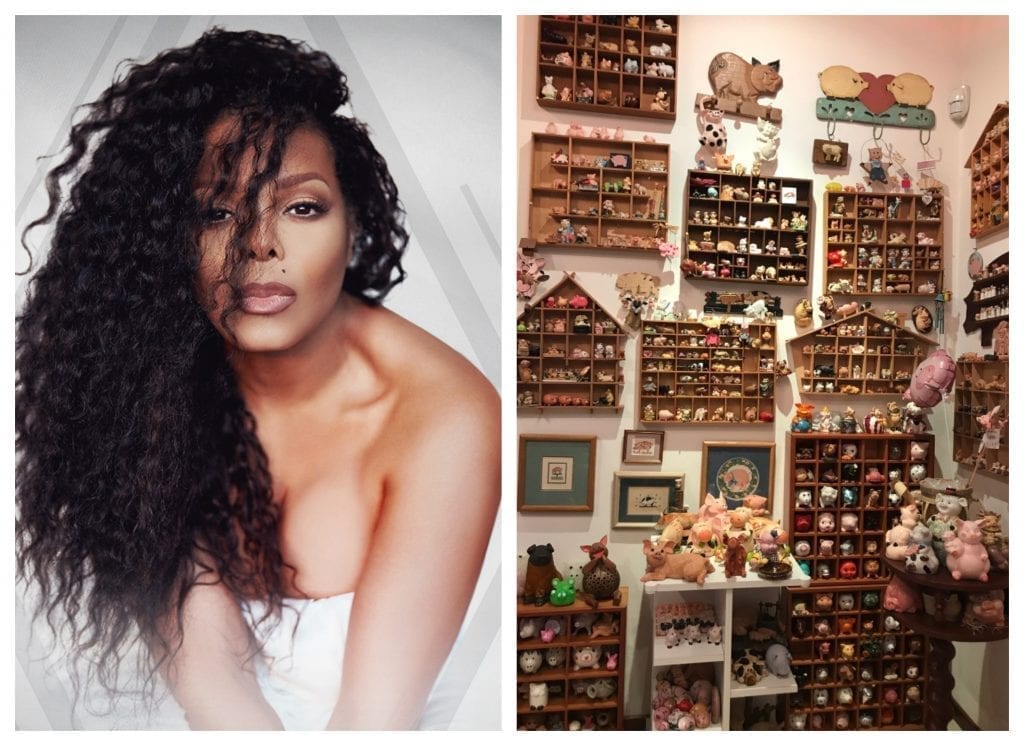 The I Get Lonely singer has a room full of different kinds of porcelain piggies after casually deciding to start the hobby. Gradually, friends and family began gifting her more and more porcelain pigs, and her collection continued to grow.
Porcelain Dolls Around the House
Janet Jackson isn't the only star with a fascination for porcelain. Instead of pigs, Ghost actress Demi Moore keeps porcelain dolls in her house. She owns a whopping amount of 2,000 vintage porcelain dolls, complete with a dollhouse. Moore started the collection after her ex-husband Bruce Willis gifted her with her first doll.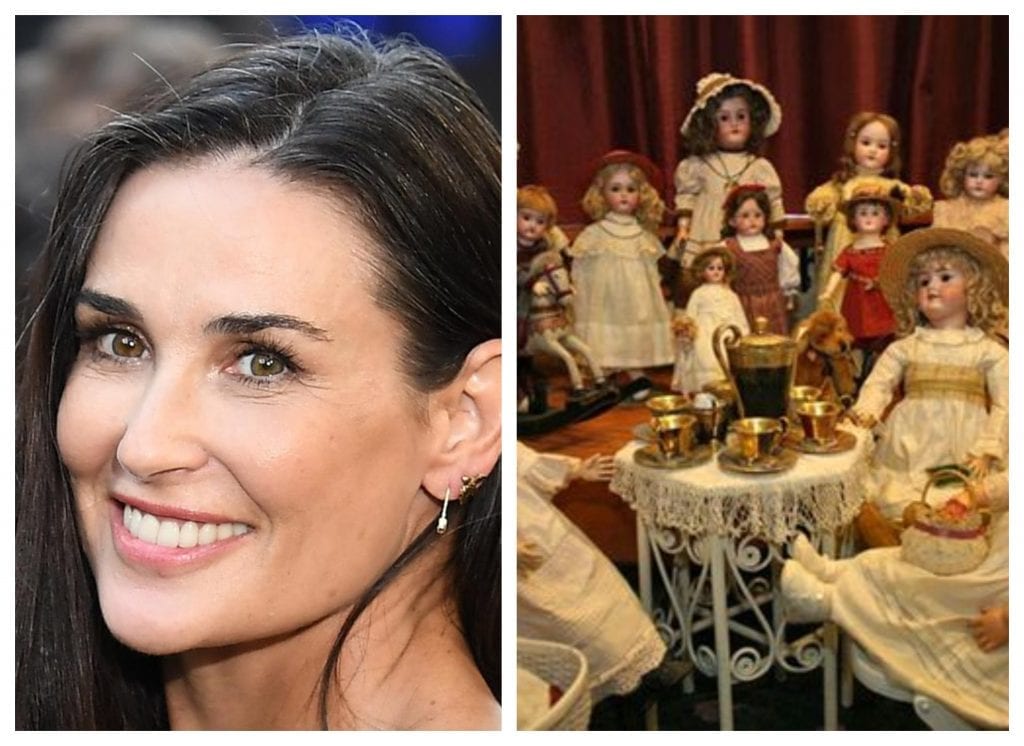 She keeps them around the house, which is freaky to think about walking around with dolls looking at you from every angle. Now, her porcelain pals are insured for $2 million—a staggering amount to fork out for dolls.
Happy Meal Toys
Who says celebrity collections always have to be expensive? Emmy-winning comedian Rosie O'Donnell owns more than 2,500 Happy Meal toys, which are on display in her office. The story of how she began collecting the toys is a very heartwarming one.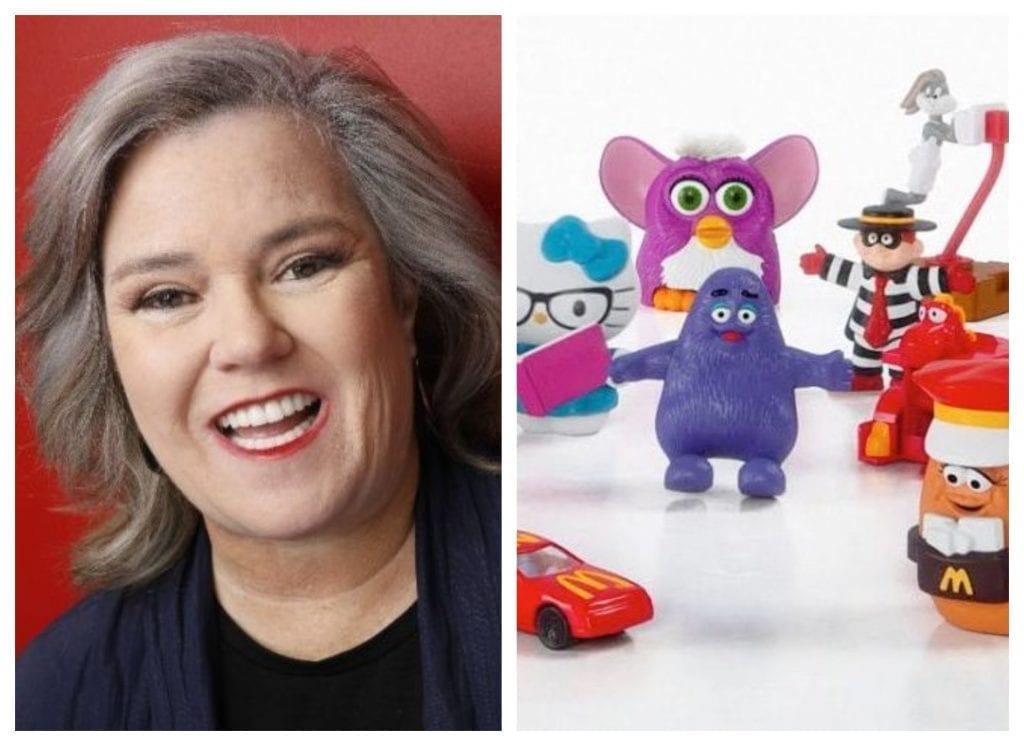 The comedian revealed that she began keeping the Happy Meal toys she got with every purchase when she was doing stand-up comedy tours in the '80s. Not only do the toys remind her of her childhood, but they now also remind her of her time as a touring stand-up comic.
A Neon "PLASTIC" Sign
As Forbes' youngest self-made billionaire, Kylie Jenner has a house that boasts multiple bathrooms, baths, pools, and even glam rooms. The youngest Jenner daughter purchased a pink neon sign to hang over her mirror that says, "PLASTIC." Let's take a moment to appreciate the irony.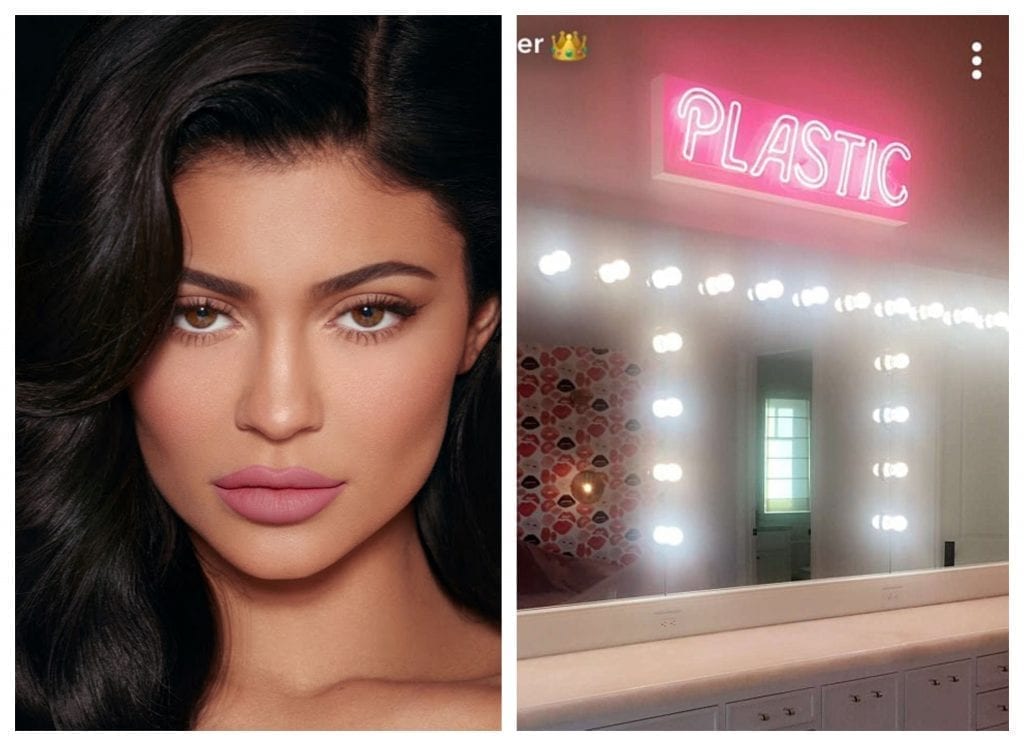 For a sign that spells out the word "plastic," Jenner paid a shocking $10,000. As it turns out, the neon fixture is more than just an accessory you can get from the nearest store. It's actually a piece of art created by the artist Beau Dunn.
A Bronze Statue of O.J. Simpson
In his glory days, American football running back O.J. Simpson placed an order for a bronze statue of himself. The statue was then put in his backyard. After his court proceedings came to a close, he had to give up the statue in an auction in order to pay off his astounding legal and settlement fees.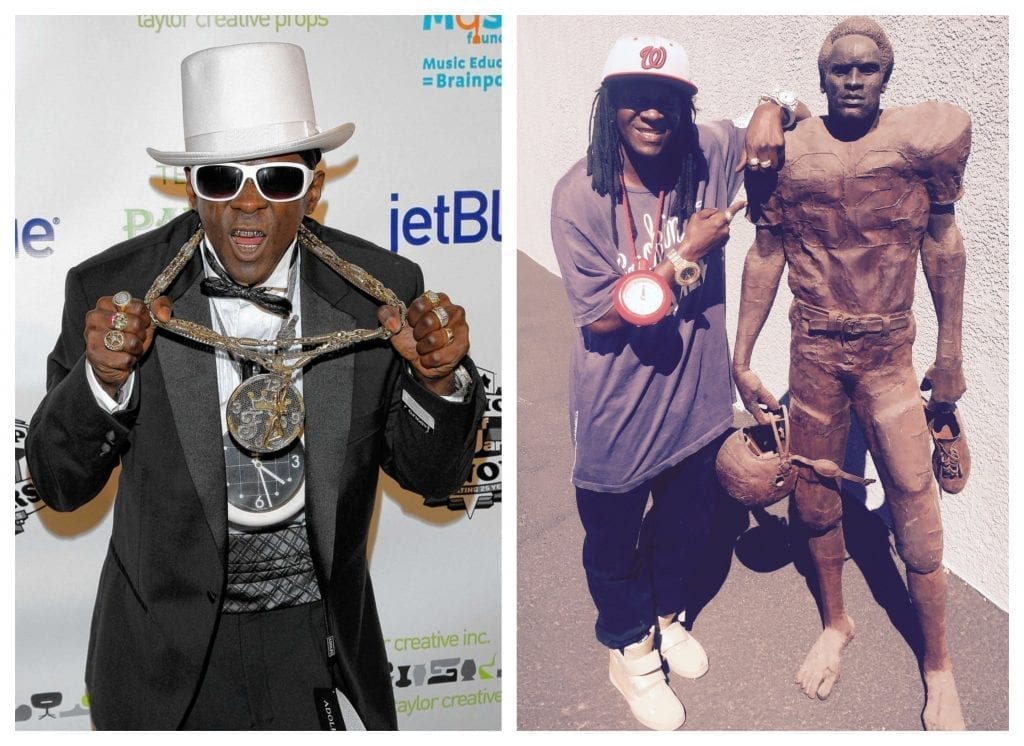 The likeness of the infamous footballer was auctioned off and bought for $3,250 by Mancow Muller, now a radio host on WLS-AM 890. The radio personality then gave it to the American rapper Flava Flav, who says he will give Simpson the statue back one day.
A Casino
If Lady Gaga's house has a bowling alley, and Michael Jordan's house has an island in the middle of the pool, then, what insane feature does rapper 50 Cent's house boast? Well, for one thing, his mansion in Farmington was previously owned by boxing legend Mike Tyson. But that's not all.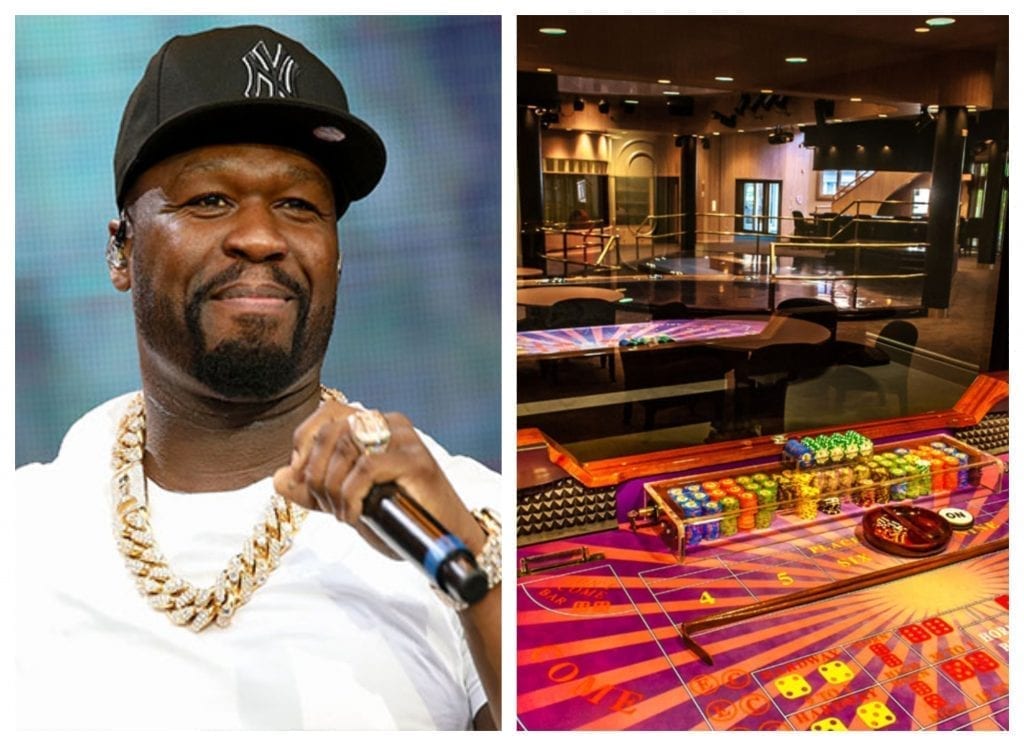 50 Cent has a game room in his house, which is home to an unlicensed casino. As if that isn't enough, the house also has its own night club and a movie theater—definitely the perfect place to turn up on the weekends without having to go out.
A Bengal Tiger as a Pet
In addition to the lavish (but is it really necessary?) gold bathtub, Mike Tyson also owned not one, but three Bengal tigers as pets. The tigers were in his care for 16 years, but Tyson had to give the last one up recently because she was getting too old.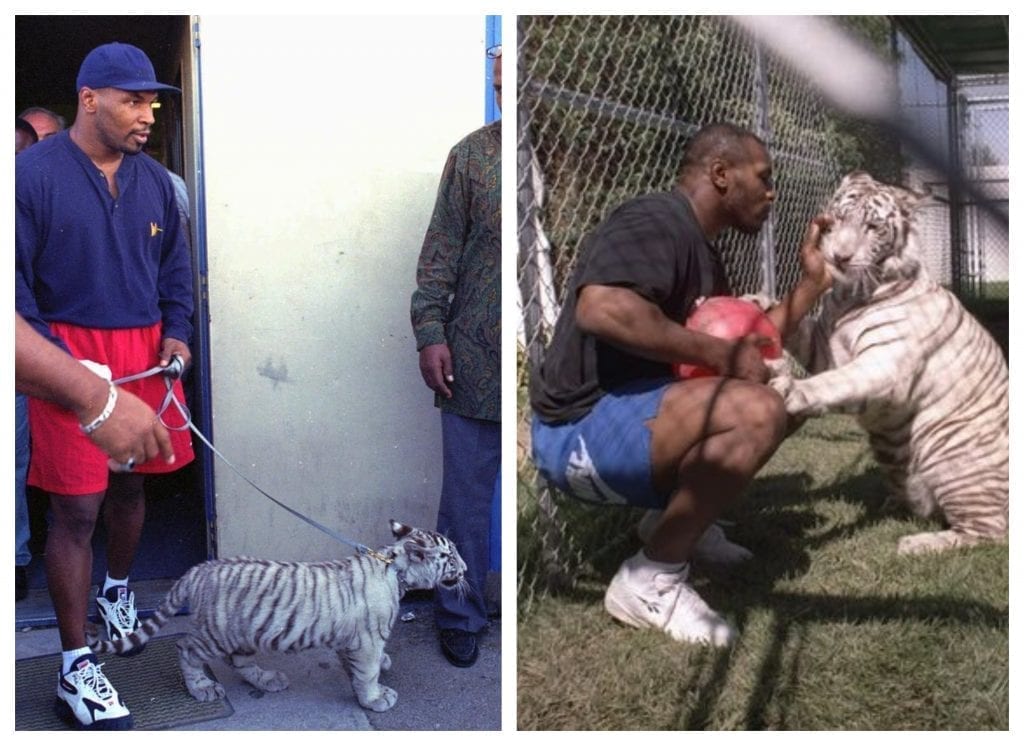 A video of Tyson wrestling his Bengal tiger Kenya recently went viral online. It truly looked like it could have been any other guy playing with his dog, except instead of a dog, it's a wild animal. Casual. Kenya, the tiger weighed 550 pounds, and Tyson revealed he loved her very much and even used to keep her in his room.
A Superman-Themed Bed
Another athlete with a unique personalization to his home is former NBA player Shaquille O'Neal. The star player is over 7-feet tall, and everything in his house is customized to his size, including his bed. The circular bed is 30-feet wide to accommodate for his height.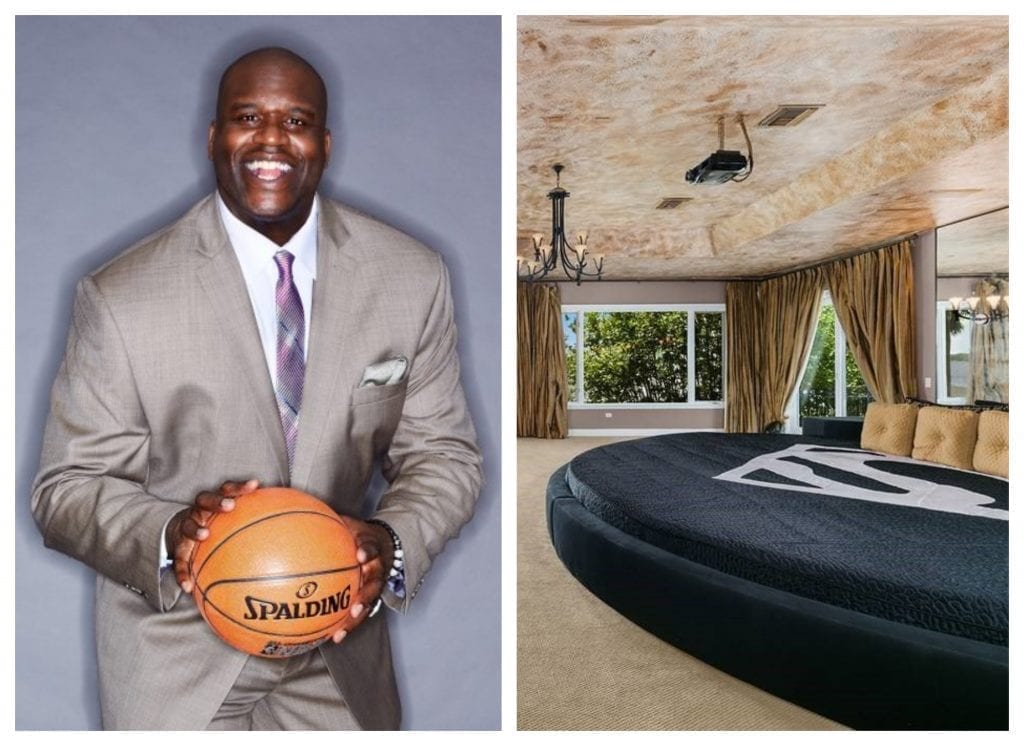 Shaq's bed boasts the Superman logo in the center. Fans first got a look into the athlete's room in an episode of MTV'S Cribs. The episode toured his lakefront home in Orlando, which took up an insane 31,000 square feet of land.
Black Toilet Paper
In addition to her Non-Disclosure Agreements, Kris Jenner has other ways to make her house look exquisite through interior design. The woman behind the Kardashian brand is very particular about how her house looks, even down to the toilet paper color.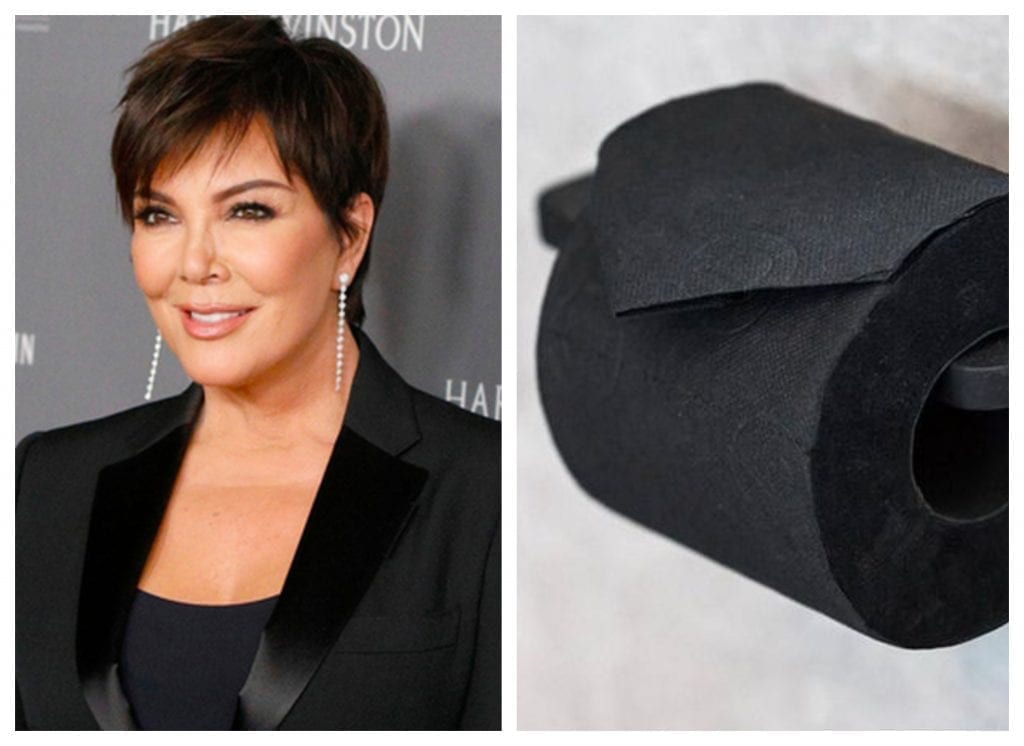 True to their "extra" brand, Kris Jenner's house is decked out with black toilet paper instead of the usual white. In an episode of Keeping Up With the Kardashians, we see that even Kris's daughters aren't impressed. Kim says she doesn't like it because she wants to be able to see what she is wiping, while Kourtney says the TP leaves little black dots on you.
A Floor-to-Ceiling Candy Wall
Many of us may not even be aware of who the creator of Minecraft is. Well, let us introduce you to Markus Persson, a Swedish programmer. He bought a $70 million home in Beverly Hills in 2014 and decided to deck a whole wall with candies.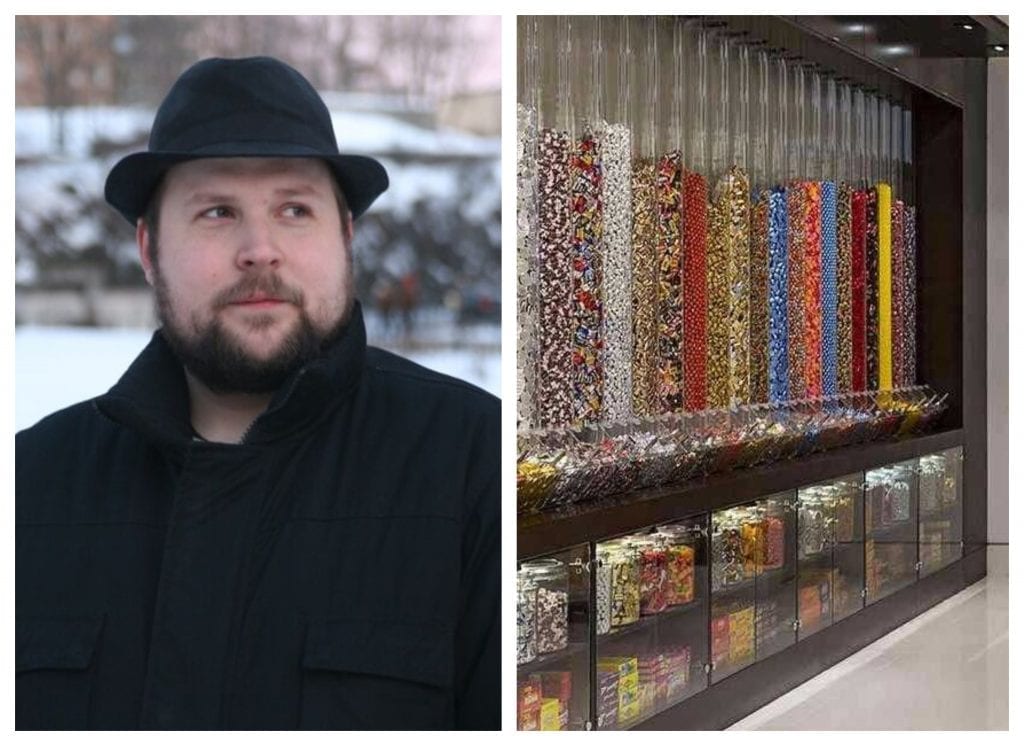 Persson's candy wall makes his home look like an actual M&M store, with $50,000 worth of candy on display. On top of the lifetime supply of sugar rush, the house also includes a wine cellar and a garage that fits up to 16 cars.
An Eco-Friendly Apartment
Maybe the action figures altered the way you perceived Hollywood Hunk Leonardo DiCaprio, but this next feature will make you change your mind right back. Leo is passionate about health, and he equipped his Manhattan apartment with features fit for a wellness center or spa.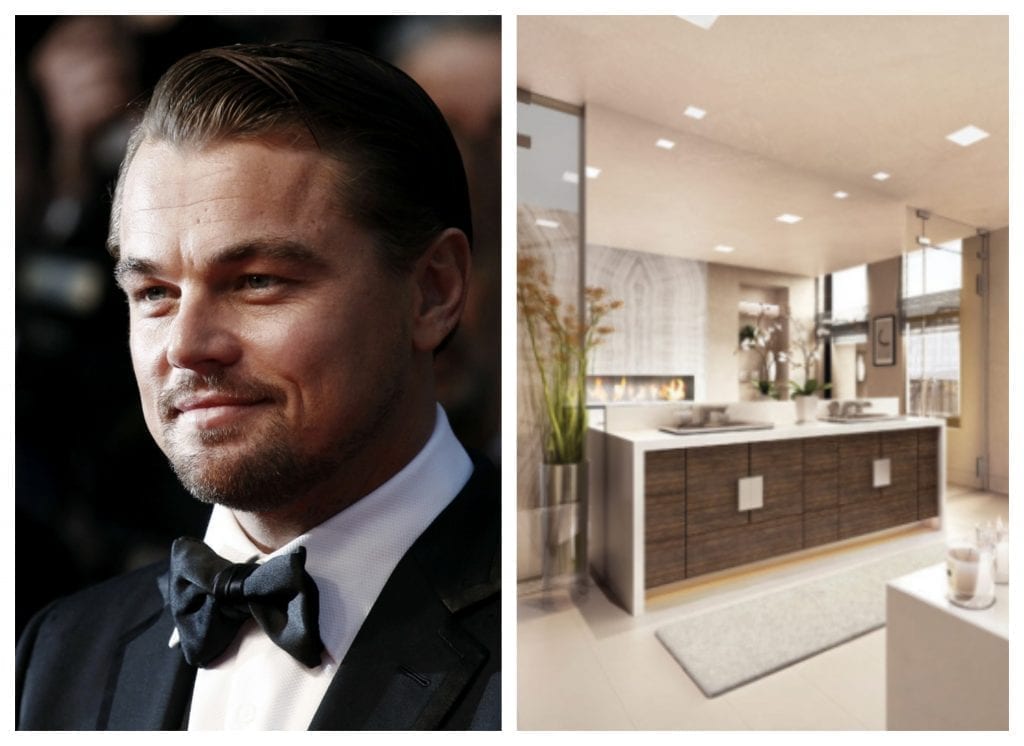 The air in Leo's apartment is infused with aromatherapy, the flooring supports posture, and the lighting is made to simulate dawn, which wakes him up as naturally as the sunlight would. The bathroom features UV lights to sterilize the air from microbes and a shower that sprays vitamin C-infused water. Talk about a healthy and relaxing space.
Antique Linen and Embroidery
America's sweetheart Reese Witherspoon has an equally sweet hobby to match. The Legally Blonde actress collects antique linens and embroidered fabric. These may seem like a hobby fit for an old lady, but Reese actually does it for a good reason.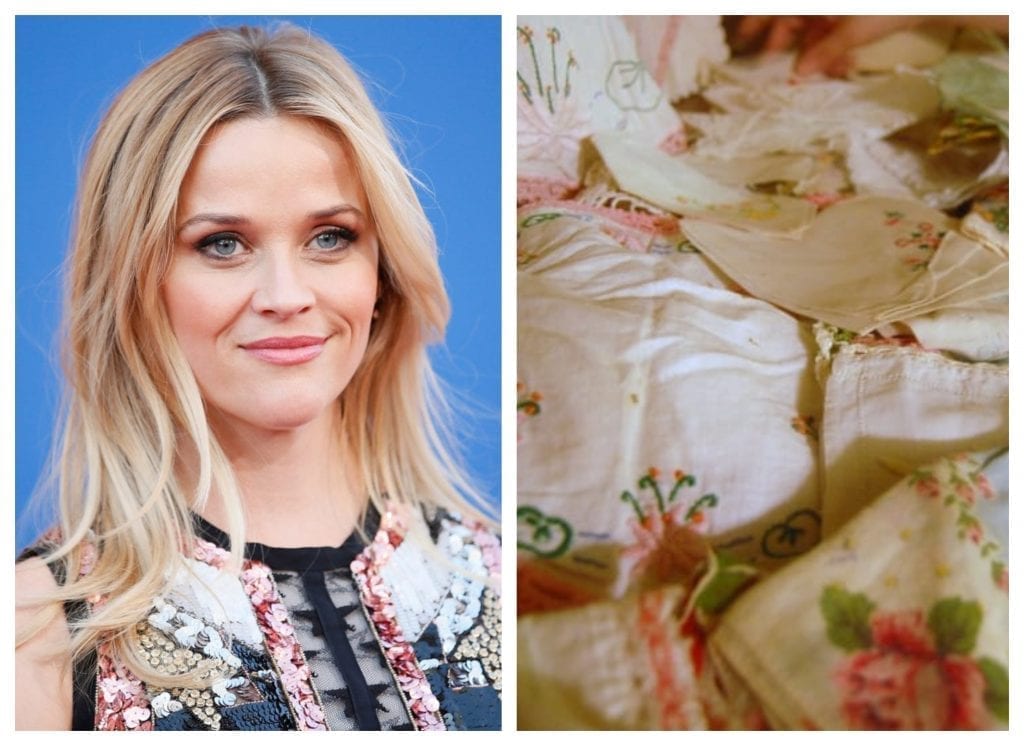 Reese Witherspoon reportedly started collecting antique linen because she wanted to remember where she grew up, in her hometown of New Orleans. With such a wholesome backstory, let's leave the Sweet Home Alabama star and her linen collection alone.
A Gold "Throne"
Mike Tyson isn't the only celebrity to splurge on gold bathroom utilities. Reality star Kim Kardashian and her rapper husband Kanye West had purchased a previous home before moving into their minimalist mausoleum with the stone sinks. Their first home featured a completely different aesthetic.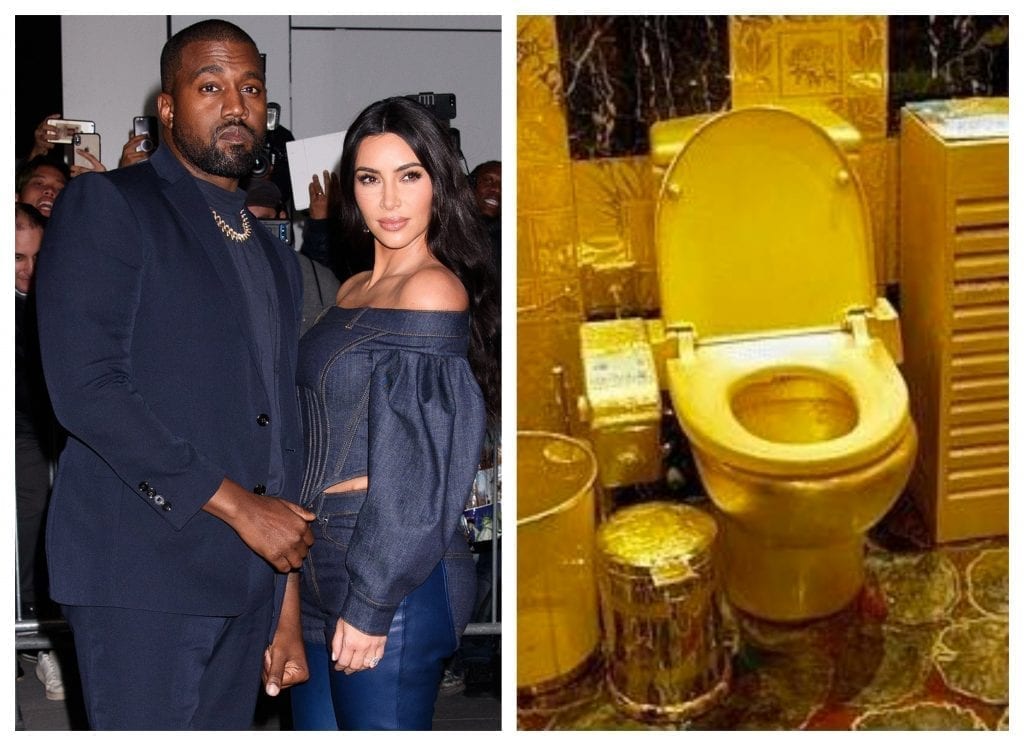 The theme for the Bel Air mansion was inspired by Versailles, where the couple had their pre-wedding party in 2014. The four gold toilets they bought would make anyone feel like royals while sitting on the throne…
A Wax Statue of Themselves
Still on the subject of the Kar-Jenners, momma Kris apparently knows how to keep her house interesting. The momager kept a lifelike wax statue of herself in her home. Talk about self-confidence! The statue was created by Madame Tussauds and was revealed in May of 2019.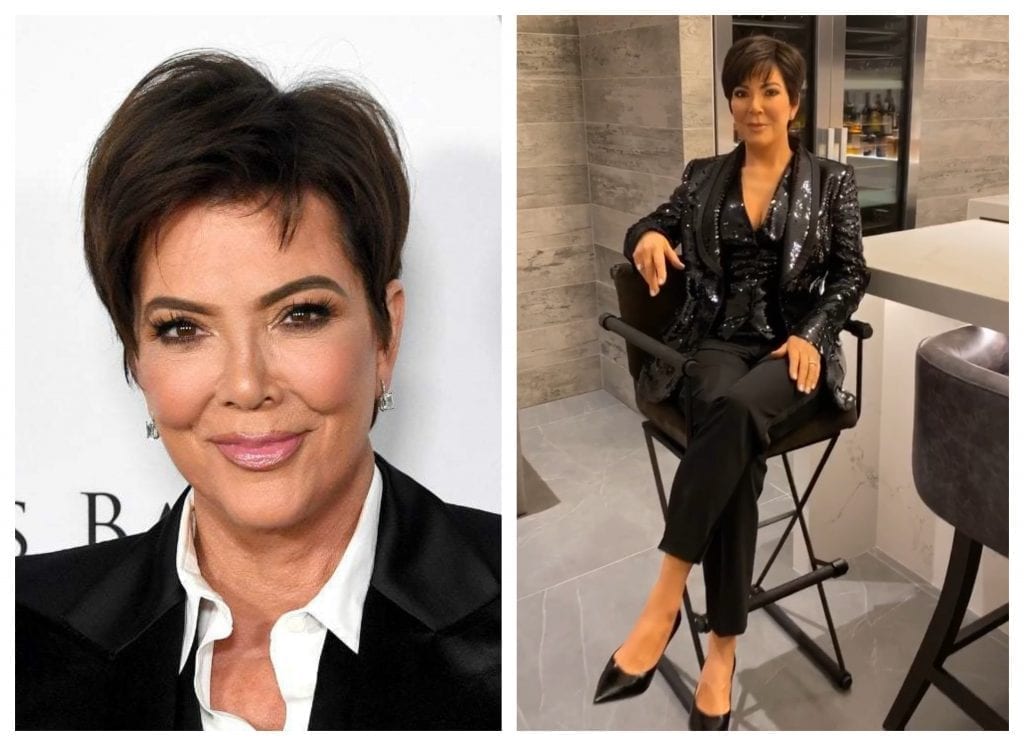 Kim Kardashian was especially impressed by the way the statue's hairline matches her mother's hairline exactly. The figure used to reside at Kris's Calabasas mansion before daughter Kylie moved it to her home. It now sits by the bar at Kylie's place.
A Sky Garage and Car Elevator
Big Little Lies star Nicole Kidman and her country singer husband Keith Urban live in ultimate luxury in their apartment in West Chelsea. The home is straight out of a sci-fi, with a garage on top of the unit instead of below, and an elevator for their cars.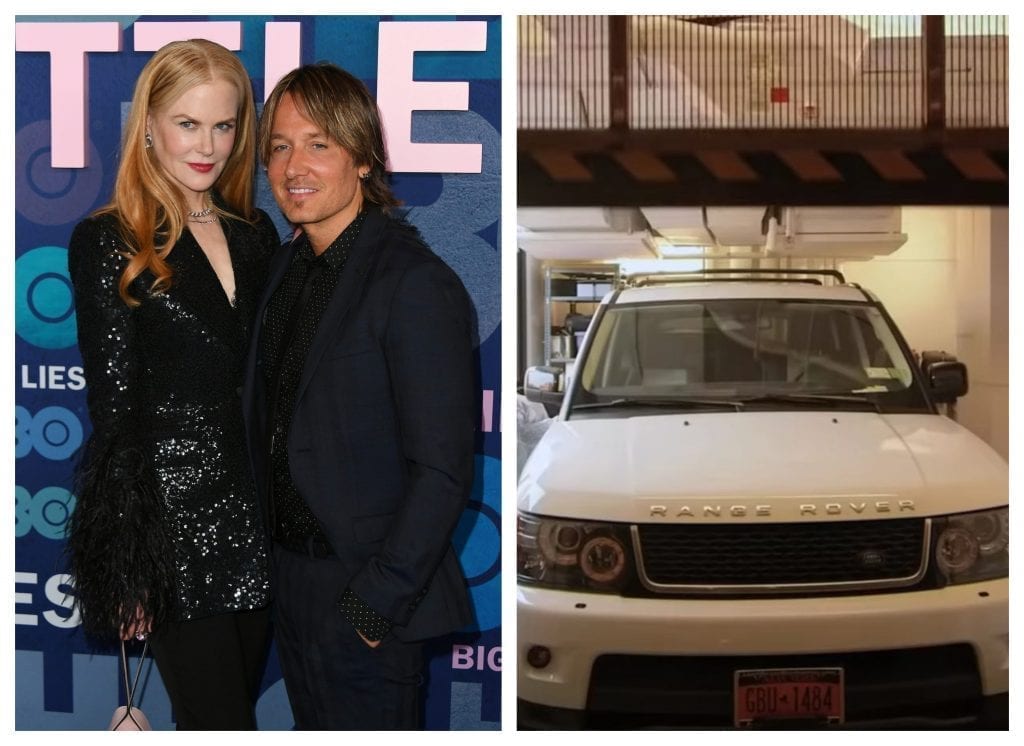 The couple bought the $10 million apartment in 2011. The Sky Garage is a big feature of the place, as the celebs don't even have to walk out of the house to get to their car. They simply have to sit in the car and let the elevator transport them down, which is a good way to avoid the sneaky paps.
Motorbikes From World War II
It seems like a celebrity isn't a celebrity without a sports car or two. But for Brad Pitt, it isn't so much luxury as it is history. The other half of Brangelina keeps motorbikes from the time of World War II in his garage instead of cars.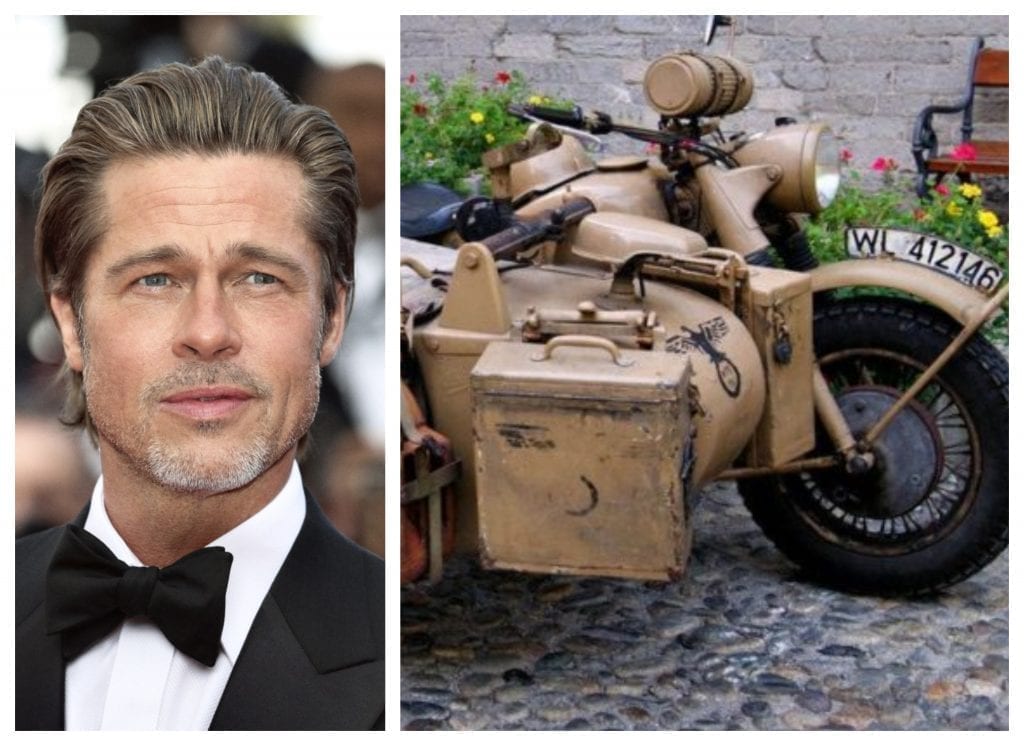 The bike collection includes a German bike that has an attached sidecar to it. Pitt reportedly dropped a shocking $385,000 on the bike in 2015. We're not sure if he actually takes the bad boys out for a spin, but they surely are an impressive relic to own.
A Mall in the Basement
Ever been too lazy to get dressed to leave the house? Well, Funny Girl star Barbara Streisand doesn't have to even think about it, because she needs only to go to her basement to reach the mall. Okay, maybe not exactly the mall.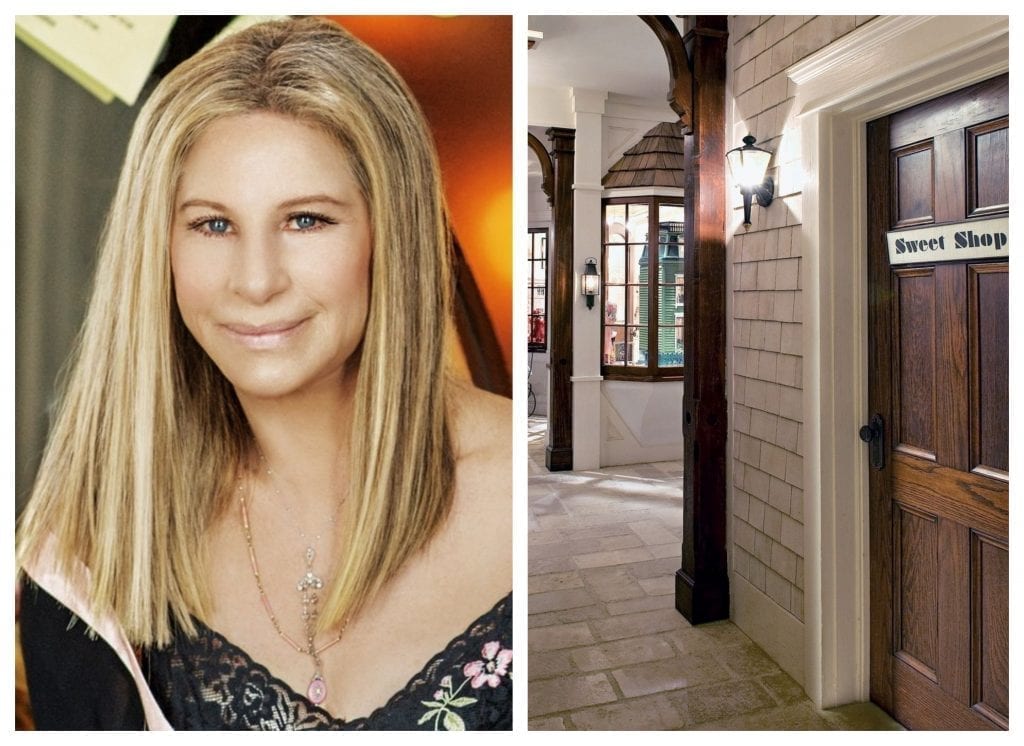 The singer/actress stores her belongings downstairs in a store-like layout, making her basement look like a mall. She keeps sweets, antiques, and dolls, and she even has a wrapping station. It is also where Streisand keeps her costumes from her previous projects.
Personalized Candy
Kylie Jenner is a reality star and a successful business woman with her brand Kylie Cosmetics. The headquarters in California is designed as an open-space minimalist office, complete with personalized Kylie Jenner candy to match the monochrome and pink-accented color scheme.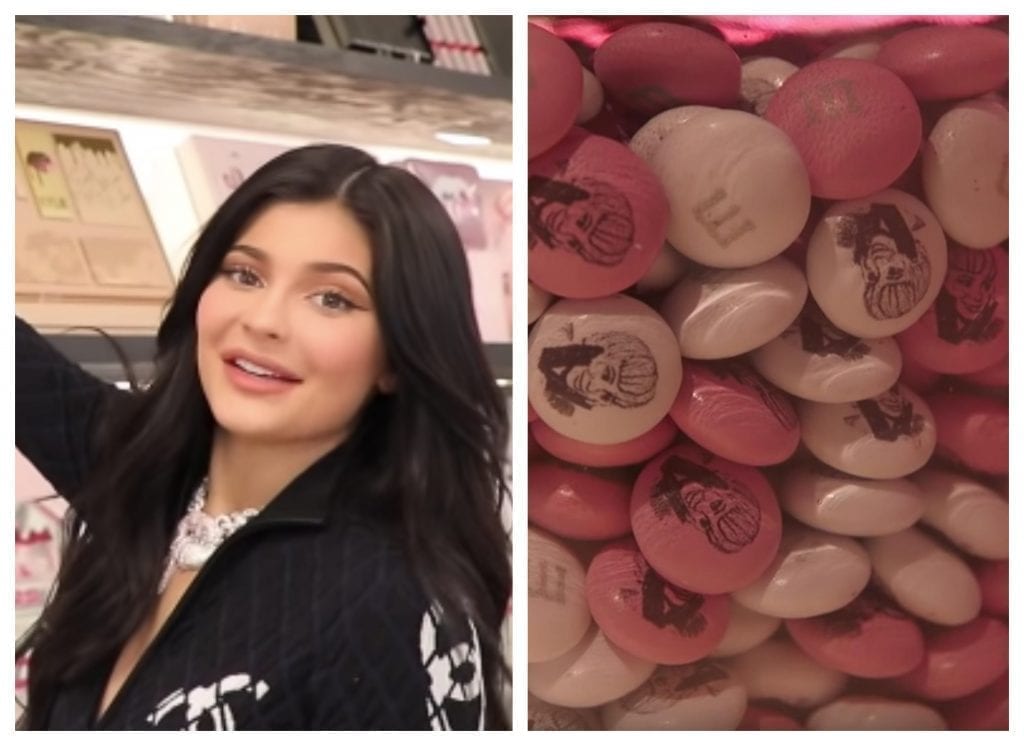 Kylie posted an office tour video to her YouTube channel in 2019, in which she revealed that she keeps jars of customized candy with her face on them. She showed viewers a jar of pink and white M&M's at reception, which has her face from her Paper Magazine cover shoot on them. There are also pink Starbursts.
An Entire Town
This final item on the list is by far the most power-move purchase of everything we've mentioned. 9 ½ Weeks actress Kim Basinger bought the entire town of Braselton, Georgia in 1989. That's right—an entire town. She sought to turn it into a film studio and a possible tourist attraction.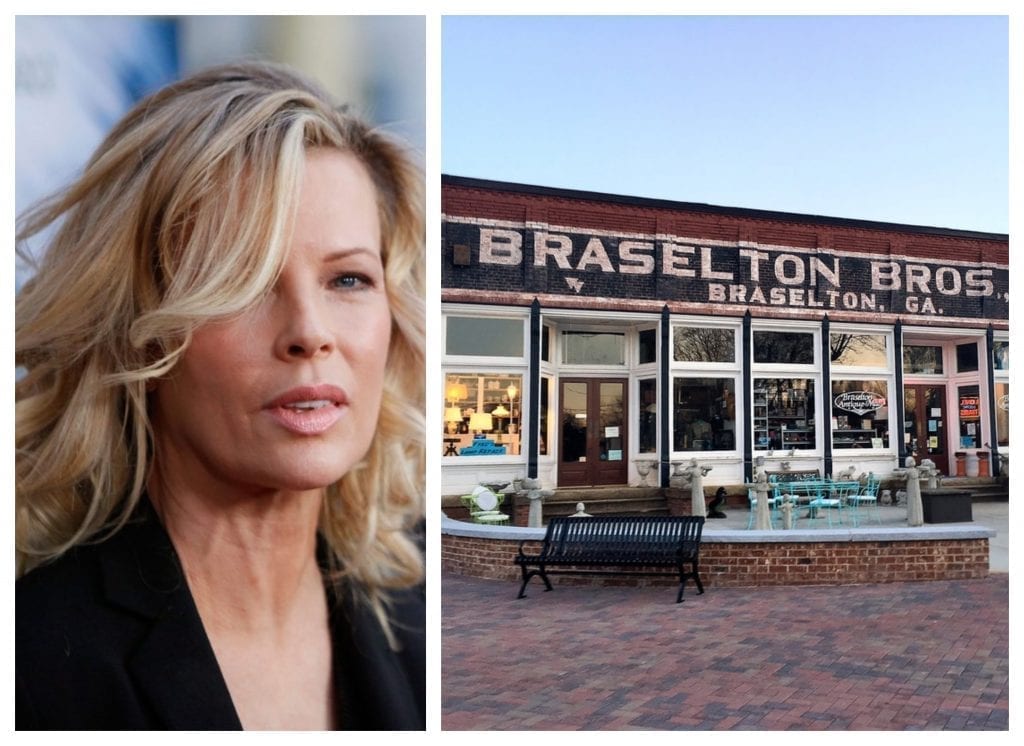 The star and her team bought 1,751 out of the town's 2,000 acres and spent $20 million on it, only to have to auction the land off in 1995 because of bankruptcy. Things may not have gone as planned, but still. Not many people can say that they once were the owner of a town.