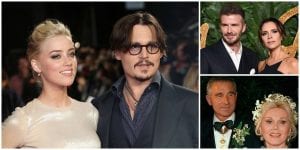 Celeb Marriages- From the Short, I Changed My Mind's To the Everlasting I Do's
By Iulia P
---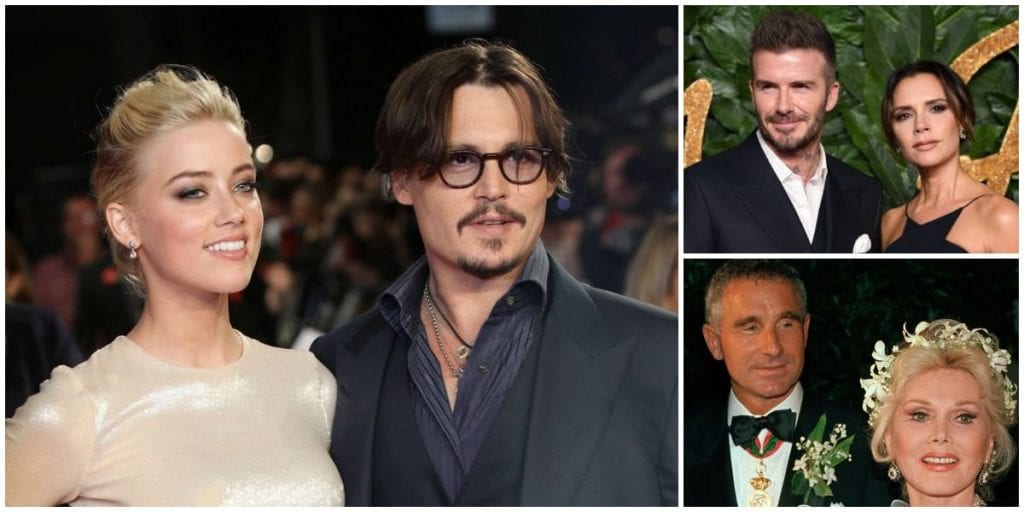 Marriage is an important next step in someone's relationship. Usually, men choose to take the long way until popping the big question… and that's how it should be. You need time to get to know your partner, to see him or her act in different situations, and all in all to see if you two are really compatible and to ensure that your relationship is not just a short term fling. While some of us take the institution of marriage very seriously and once married, plan to respect the vows and never get divorced, others take a more caught up in the moment, spontaneous kind of approach with their partners. Here are 45 Hollywood couples that serve as examples of both.
Kim Kardashian & Kris Humphries
Married for 72 days
When Kim was spotted at one of New Jersey's Nets basketball games, rumors circulated that she was dating one of the players. In October 2010, Kim and Kris Humphries confirmed they were dating. Seven months later, the basketball player proposed to the socialite, and their wedding took place in August 2011, after only three months. Pretty fast, right?!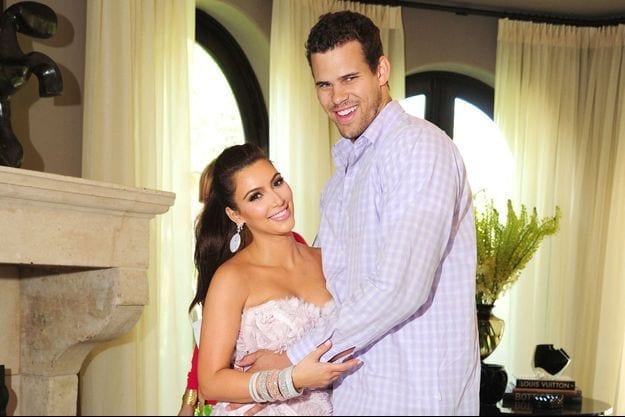 Two months into their marriage and Kim Kardashian decided to file for divorce, blaming the decision on their differences. When he found himself "slapped" with a divorce, the basketball player sued his wife for fraud. During the process, Humphries accused the reality TV star of using their wedding to gain more fame and more money. He also alleged that the whole "surprise" proposal was planned in detail by Kardashian, her mother, and the producers of her show.
Carmen Electra & Dennis Rodman
Married for 9 days
The most famous couple of the '90s, model Carmen Electra and basketball player Dennis Rodman, tied the knot at a very unusual time and in a unique ceremony. While partying in Las Vegas, the two decided just to elope and tie the knot at the famous Chapel of Flowers on November 14th, 1998, at 2 in the morning.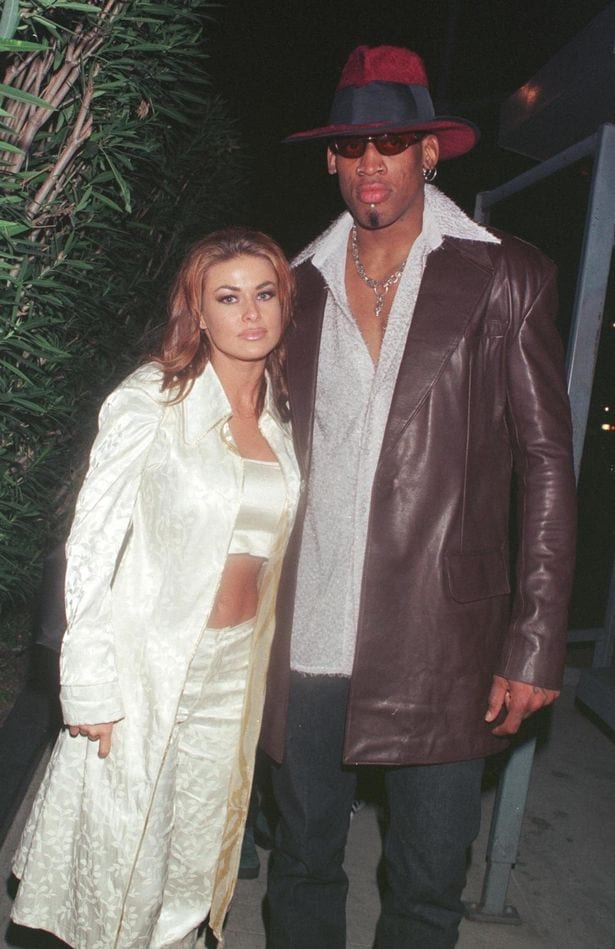 This decision came after Electra lost her mother in the summer of 1998 due to brain cancer and her sister, too, due to a heart attack. At the time of the wedding, Rodman was not… let's say, in his right and sober mind. The basketball player filed for an annulment of the marriage exactly 9 days after the wedding.
Drew Barrymore & Jeremy Thomas
Married for 19 days
Barrymore and Thomas, a British bar owner, met in 1994 when Barrymore was only 19 years old. They started dating. Six months later, while at a party at 4 am, out of nowhere, they decided to get hitched. By 5 am, everything was ready, and they got married on the rooftop of Thomas's bar.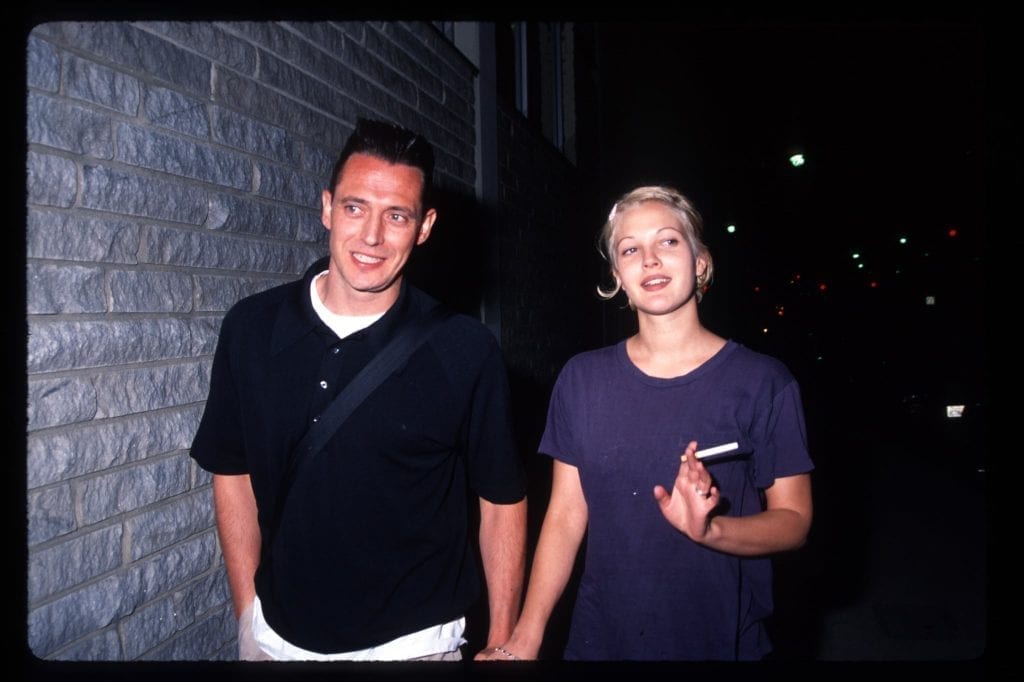 Right after the wedding, Barrymore had to film one of her movies, so the couple didn't get to spend much time together. The two planned to go on their honeymoon in Hawaii after the shooting of the film was over. Well, Barrymore decided to go to Hawaii by herself, and two weeks after, Thomas found the divorce papers in his mailbox.
Drew Barrymore & Tom Green
Married for 5 months
Drew Barrymore and the Canadian born Tom Green, a shock comedian, started dating in 1999. The two met on the set of Charlie's Angels, where Barrymore was playing one of the leading roles. Green fell hard for the beautiful actress and proposed to her the next year. On July 7, 2001, the two married.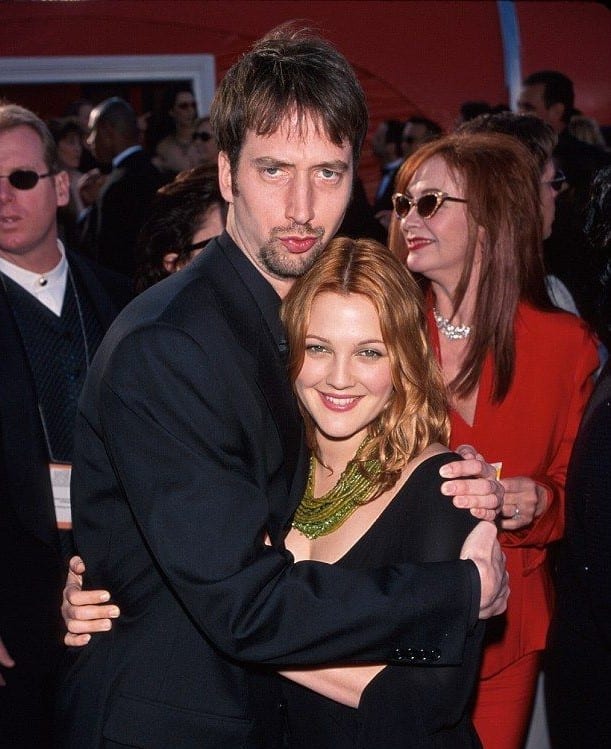 Several months later, in December 2001, Green filed for divorce citing "irreconcilable differences". The divorce was finalized in October 2002 and ever since, according to Green the two haven't spoke or seen each other. In one interview he had with Oprah, Green said that the short marriage he had with the actress was still very uncomfortable subject for him.
Cher & Gregg Allman
Married for 1 year
After her unhappy marriage to Sonny Bono ended for good in 1975, a very free Cher hopped on an airplane to Las Vegas. Three days after her very mediatized divorce was finalized, the songstress tied the knot with singer Gregg Allman. That was pretty fast. Well, her choice of husband shocked the public who was expecting her to marry David Geffen, who she was allegedly dating, rather than Allman.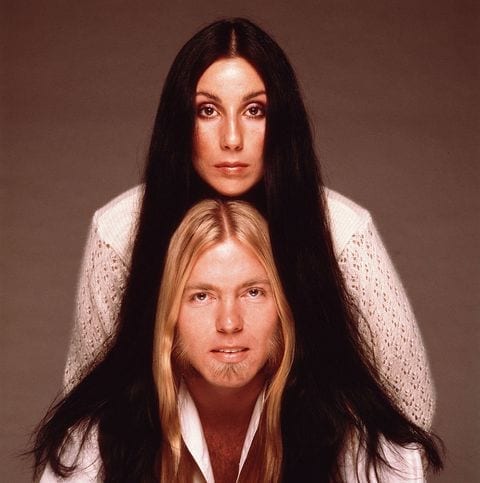 Exactly 9 days after the marriage, the songstress decided to end the marriage and filed to dissolve it, blaming Allman's drug addiction. The singer became sober and somehow gained her back. In 76′ Cher and her ex, Sonny Bono started doing their TV show again. This made Allman so angry and jealous that he filed for divorce. His anger didn't last for long because soon after that, he found out he and Cher were expecting a baby. Eventually, the couple divorced in 1976.
Jean Acker & Rudolph Valentino
Married for several hours
The actor Rudolph Valentino met the actress Jane Acker in August 1919 during a period when he was struggling, financially speaking. The two dated for about two months, and Valentino fell so recklessly in love with the actress that he decided to propose to her. The couple married on the 6th of November, the same year.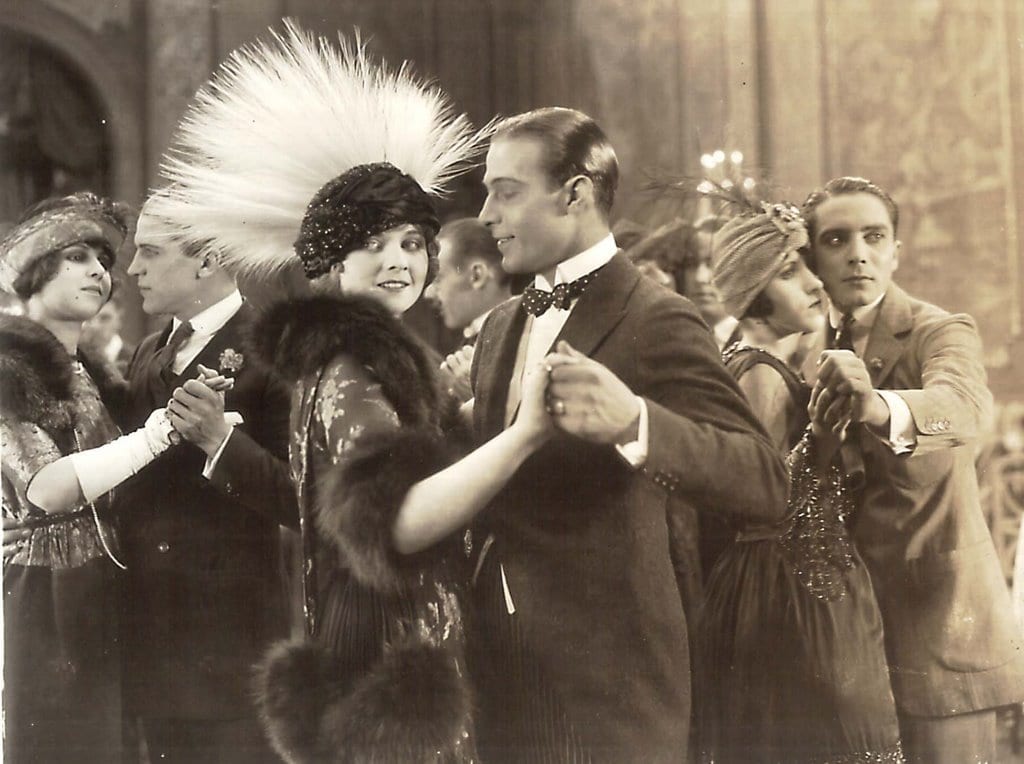 After the wedding, the flapper actress changed her mind 180 degrees. She regretted proceeding with the marriage, so, the same night, she decided to lock Valentino outside of their hotel room. That was the last time they saw each other. Later on, the actor filed for divorce and quickly remarried before his divorce to Acker was even finalized.
Nicky Hilton & Todd A. Meister
Married for 3 months
On the 15th of August 2004, at around 2 am, a very luxurious limo parked in front of the Vegas Weddings chapel in Las Vegas. That limo brought Nicky Hilton and her childhood friend and businessman, Todd A. Meister, in front of the altar. Nicky's older sister, Paris, was there too.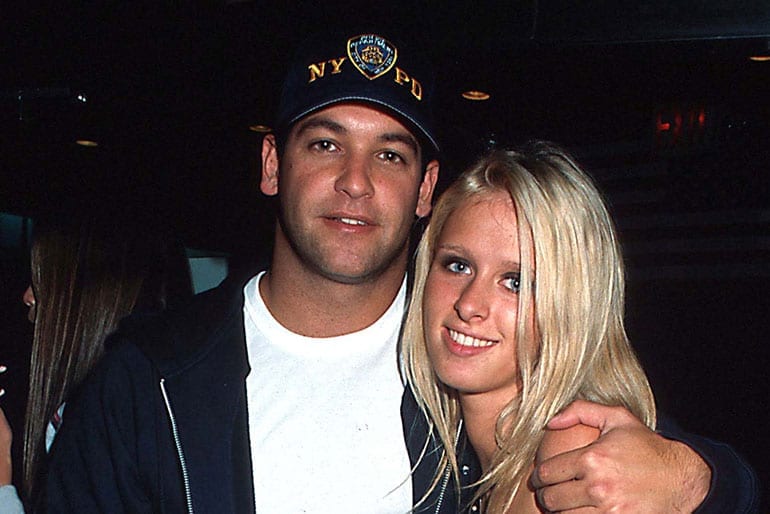 Not more than three months later, the newlyweds decided to file for divorce. The couple blamed their decision on their busy schedules that forced them to travel apart a lot. The divorce was finalized several months later.
Pamela Anderson & Kid Rock
Married for 4 months
After her failed engagement to model/ actor Markus Skenkenberg in 2001, Pamela Anderson wasn't alone for too long. In 2001 while backstage at a VH1 concert, Anderson met Rock, and they just clicked. The singer proposed to the actress a year later, in 2002.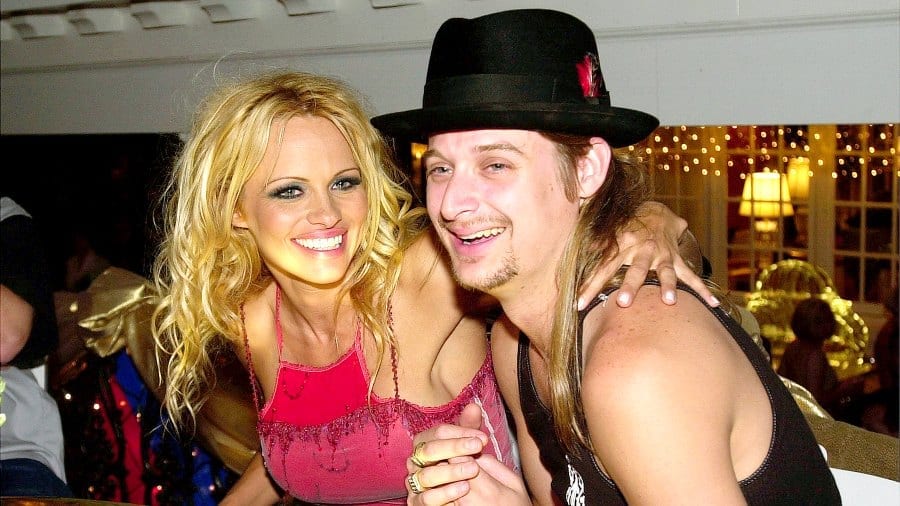 The two had a tumultuous relationship, and they broke the engagement in 2003, but soon they got back together, and finally married in July 2006, on a yacht in Saint-Tropez. Four months later, after a lost pregnancy that allegedly was the motivation for the couple to stay together, the actress filed for divorce. After the divorce was settled, the two continued to see each other until 2007, when the actress got engaged to Rick Salomon.
Pamela Anderson & Rick Salomon
Married for 4 months and 6 months
Pamela Anderson met the poker player Rick Salomon and not long after the two got hitched in Vegas, in October 2007. Ten weeks later, the couple separated, and in January 2008, Anderson decided to file for divorce citing irreconcilable differences. The divorce was finalized in March the same year, but not their relationship.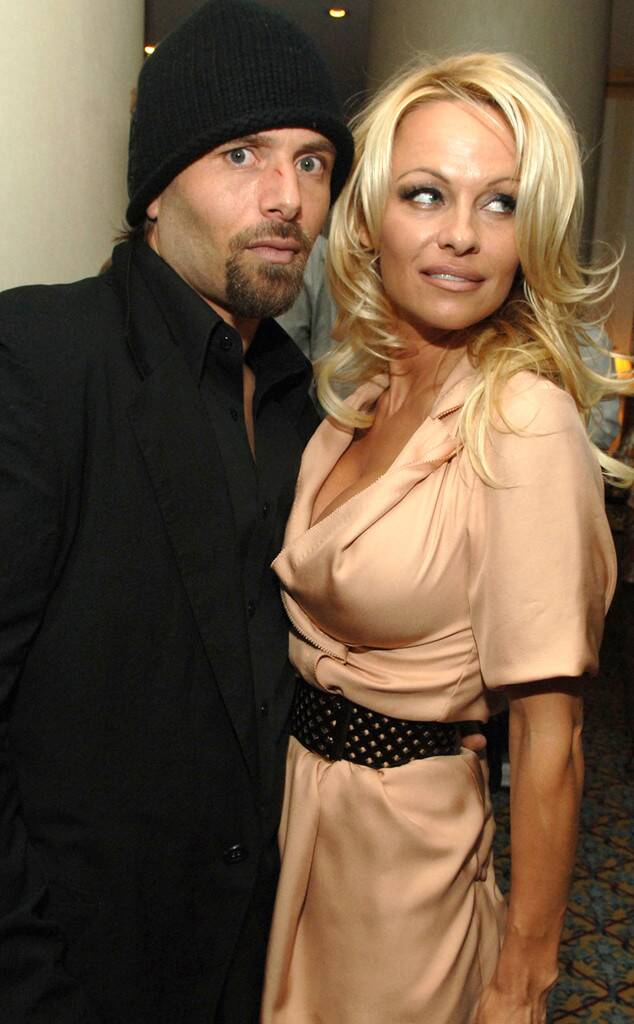 The two had an on and off relationship. In 2014 Anderson announced on her blog that she and Salomon had remarried. Their marriage didn't work out that time either. The couple parted ways in a pretty messy way, in February 2015 when the two sued each other for fraud.
Jennifer Esposito & Bradley Cooper
Married for 5 months
Everybody knows the "it" couple pairing of Bradley Cooper and Russian model Irina Shayk. But did you know that the actor had someone walking down the aisle for him? After an undetermined time of dating, Bradley Cooper decided to propose to his girlfriend, actress Jennifer Esposito, in October 2006. Two months later, the couple promised each other eternal love in front of the altar.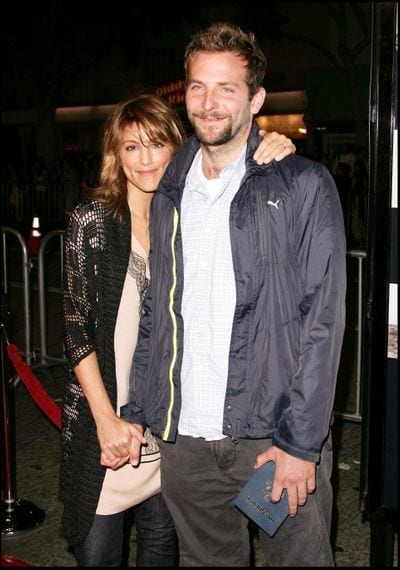 They were a cute couple, both at the beginning of their careers, but their marriage did not work out. In May 2007, Jennifer Esposito filed for divorce, and half a year later, they both were officially free. The two of them stated that the separation and divorce were a joint decision.
Lisa Marie Presley & Nicholas Cage
Married for 107 days
Elvis Presley's daughter, country singer Lisa Marie Presley, met actor Nicholas Cage at a birthday party in 2000. Even though both of them were accompanied by dates, Presley being with her then-fiancé, Hawaiian singer John Oszajca, there was instant chemistry between them. A year later, after Presley broke off the engagement, she and Cage went public with their relationship.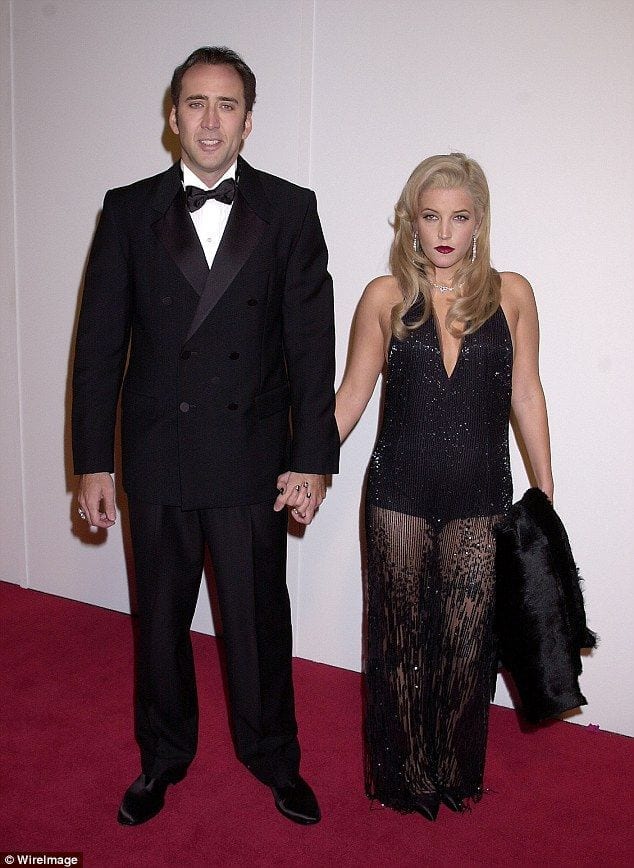 The couple married in August 2002, in a small ceremony. The singer's third marriage was cut short when the actor decided to file for divorce in November the same year. Their divorce proceedings lasted quite a while, only being finalized in 2004.
Zsa Zsa Gabor & Felipe de Alba
Married for less than 24 h
In her autobiography, the American-Hungarian actress, Zsa Zsa Gabor, declared that she loved being married. Well, no wonder because the starlet was married a total of 9 times to some very important men from different domains. One of these men was Felipe de Alba, a Mexican attorney, and actor.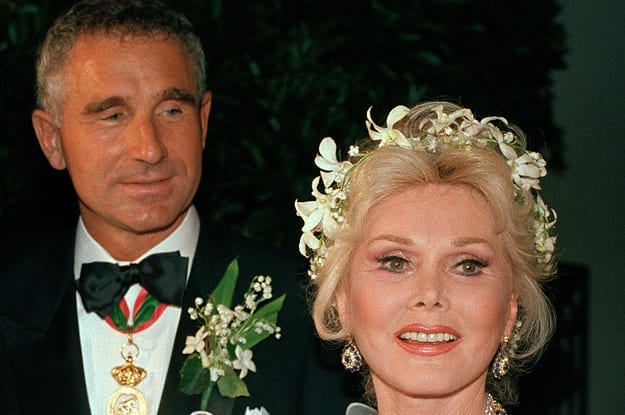 The two love birds tied the knot on the 13th of April 1983, and before any publication could write on the subject, their marriage was annulled. On the 14th of April, the state dissolved their union because the actress was still married to her previous husband, Michael O'Hara. Once the wedding was annulled, the two went separate ways.
Sophia Bush & Chad Michael Murray
Married for less than 5 months
The two actors met on the set of the teen drama TV series, "One Tree Hill," and they automatically clicked. After dating for a while, Chad Murray decided to pop the big question. Murray and Bush married less than a year later, in April 2005.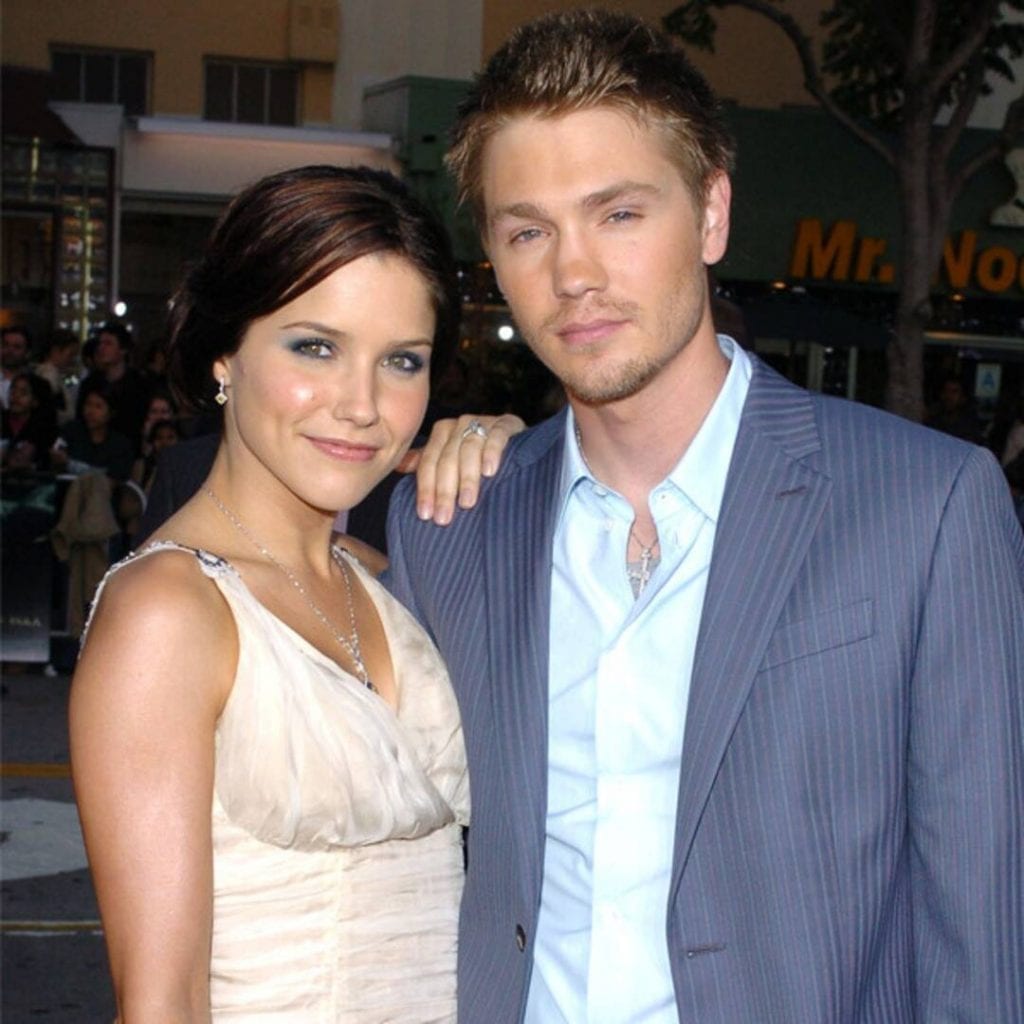 In February 2006, Bush filed for an annulment of the marriage, but it was denied. The couple eventually filed for a divorce at the end of 2006. When asked about her divorce, Bush said, " I never expected to be married more than once…because I knew what I was getting into and will always believe in love".
Amber Rose & Wiz Khalifa
Married for 1 year and 2 months
In 2011 there were rumors that rapper Wiz Khalifa and model and activist Amber Rose were dating. In August, the two appeared together at the VMA's, making their debut as a couple. The rapper proposed the next year in March 2012. In 2013 they welcomed their son, and soon after, they tied the knot.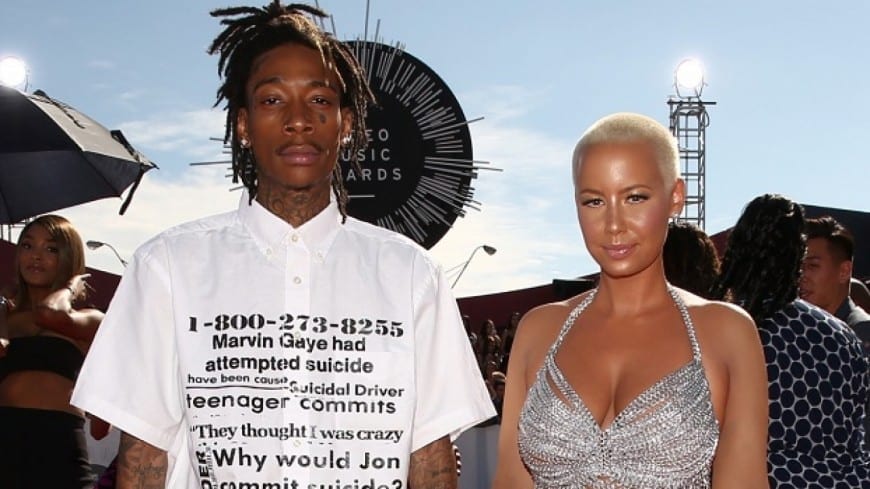 One year later, when the couple should have celebrated their first year of being together as husband and wife, Rose filed for divorce amid rumors of infidelity. Allegedly Rose walked in on her husband, who was… let's say "having fun" with twin sisters. The model also applied to take full custody of their son, and she won.
Marilyn Monroe & Joe DiMaggio
Married for 9 months
When Marilyn Monroe started becoming famous, a lot of male celebrities were head over heels for her. The actress dated a couple of actors and singers, but when baseball player Joe DiMaggio invited her in 1952 for a date, she was very skeptical of him. She thought that he would be just like the other athletes, arrogant and full of himself.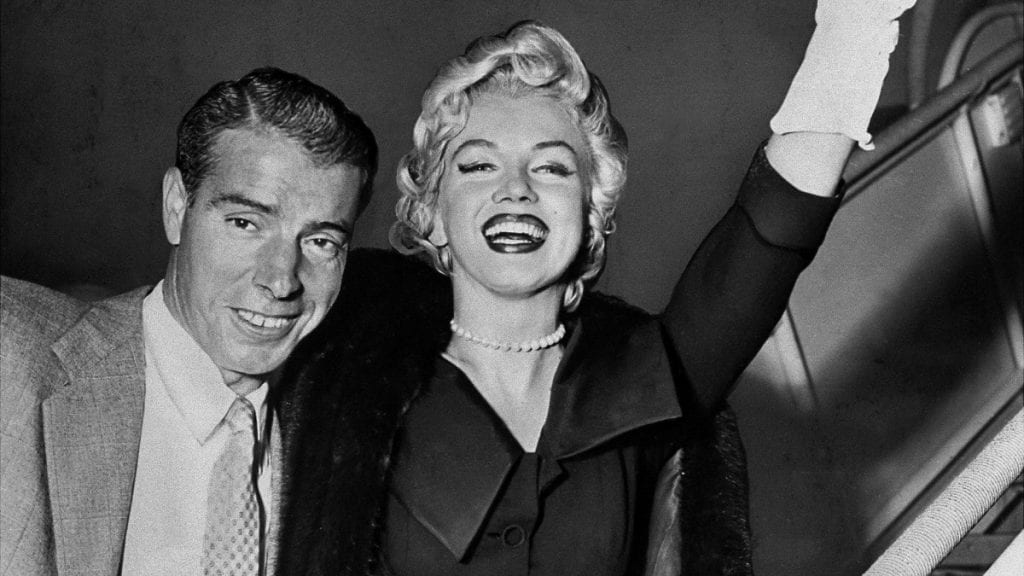 After their first date, Monroe was very impressed by how special she felt when she was with him. The two continued dating even though she was living on the West Coast, and he had to be on the East Coast where he was playing baseball. The couple expressed their desire to start a family multiple times, so in January 1954, the two got married. Nine months later, DiMaggio saw Marilyn Monroe's famous scene of the subway grate, and he got very angry. He was very jealous that his wife's legs were showing. After 274 days of marriage, Monroe filed for divorce from DiMaggio, accusing him of "mental cruelty."
Katy Perry & Russell Brand
Married for 1 year and 2 months
Katy Perry and Russell Brand met on the set of the film Get Him To The Greek. They met again not long after at the MTV Music Awards and right after that, they started dating. Their relationship was so intense that only after several months, Brand popped the question. The couple got married on October 2010 in India.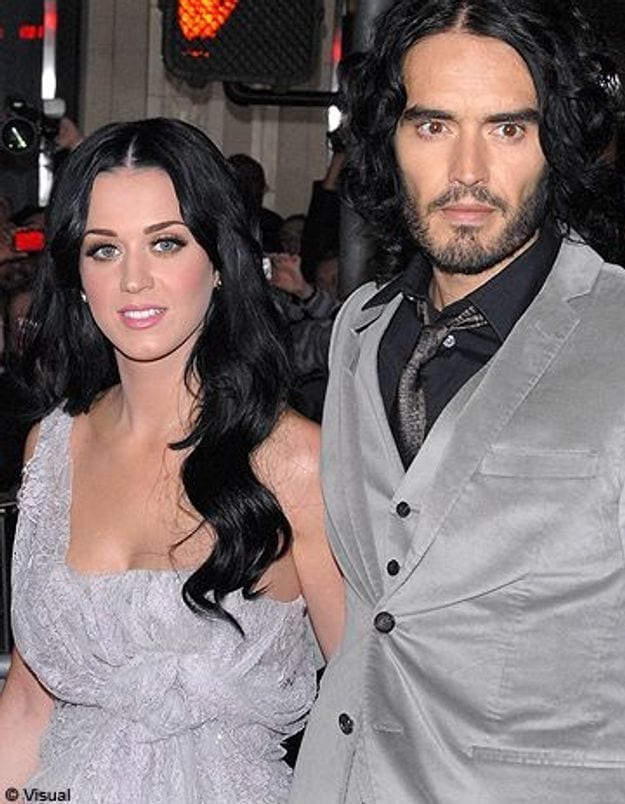 Soon after their wedding, their married life started not to be as fun anymore. The couple realized they were, in fact, very different. The 36 years old comedian, a former drug addict, wanted to settle down and start a family; meanwhile, the songstress, who was ten years her junior, wanted to party and have fun. On 30th of December 2011, the actor filed for divorce.
Colton Haynes & Jeff Leatham
Married for 6 months
After living a secret life concerning his sexuality, the Teen Wolf star Colton Haynes decided to publicly come out in 2016. Some months later, he started dating celebrity florist, Jeff Leatham, 17 years older than him. In March 2017, the two got engaged. Seven months after, the couple tied the knot in a ceremony officiated by Kris Jenner.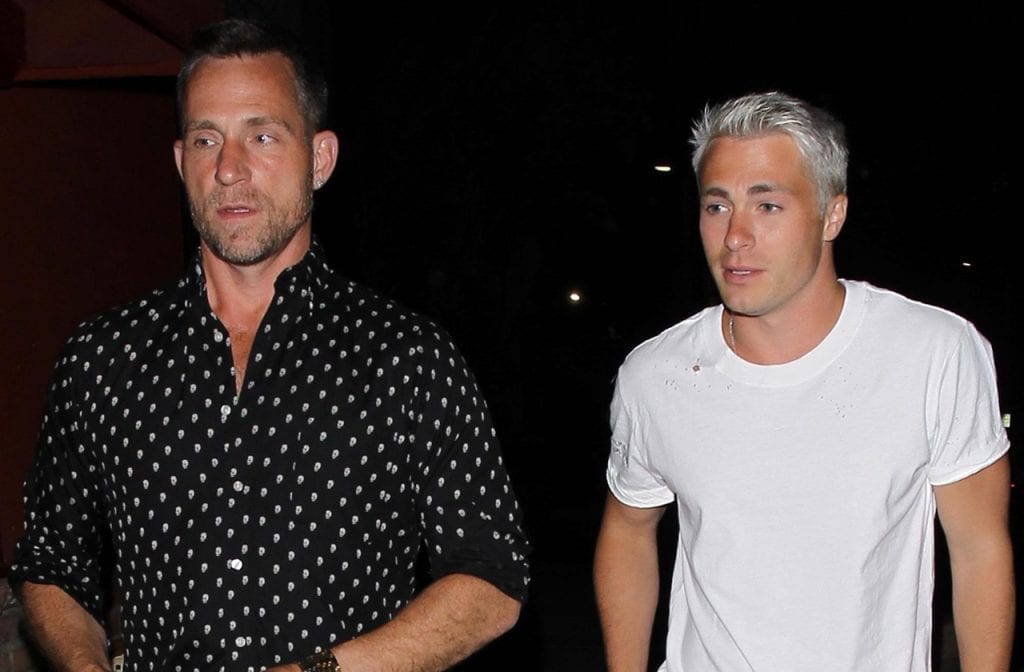 Everything went perfectly between the two love birds until Heynes's mother died of cirrhosis in March 2018. The sudden death of his mother made the actor go down a dark path. In May 2018, Haynes decided to file for divorce from Leatham. Even though the two reconciled for their first wedding anniversary, their divorce was finalized in 2019.
Miley Cyrus & Liam Hemsworth
Married for months
Cyrus met Hemsworth on the set of the movie The Last Song, in 2009, and they started their tumultuous relationship with numerous break-ups and make-ups. After reconciling in March 2016, Hemsworth got on one knee for the second time in October of the same year. The couple walked down the aisle in a private wedding ceremony in December 2018.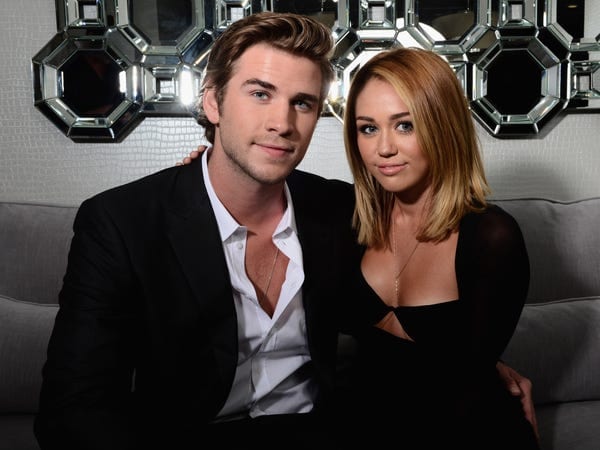 Their marriage lasted 10 months. When their house burned down in the wildfires, the songstress decided to put an end to the marriage and split from her husband. Several days after the announcement of their separation, Hemsworth filed for divorce. Their divorce was finalized at the beginning of 2020.
Amber Heard & Johnny Depp
Married for 1 year and 3 months
Actress Amber Heard met Depp while filming the movie The Rum Diary in 2009. The two actors automatically felt a connection, so they started dating. In 2010 they moved in together, and their relationship was heading the right way, with the two talking about starting a family. In February 2015, the couple got married in a very intimate ceremony.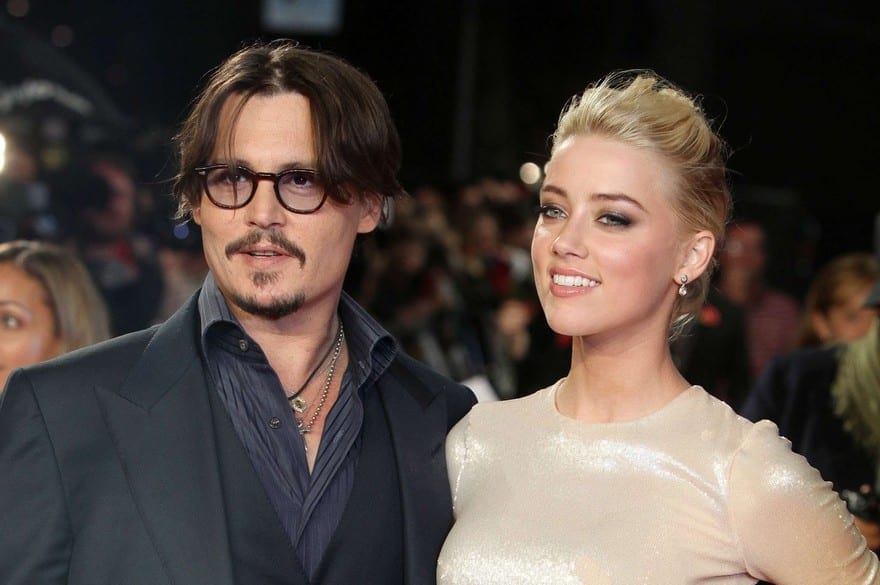 One year and 3 months into the marriage, the actress obtained a restraining order against Depp, stating that he was abusive to her physically and emotionally due to his addiction to narcotics. Depp accused Heard of trying to get money off him by lying and inventing stories. Eventually, the actress agreed to a polygraph test, and it proved that she was not lying; their divorce was finalized in January 2017.
Kaitlyn Carter & Brody Jenner
Married for aproximately 1 year
In 2016, while on a vacation in Bali, The Hills star and former athlete, Bruce Jenner's son, decided to get engaged. Two years later, the couple returned to Bali to officiate their wedding. The wedding ceremony was very simple, and the couple had their close family and friends there to support them.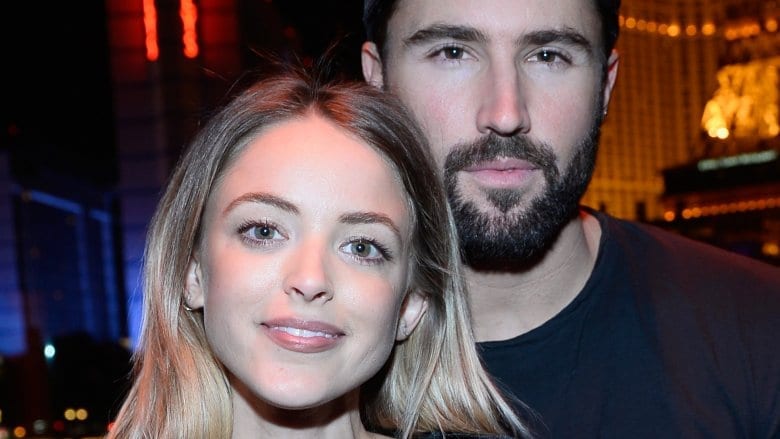 In 2019, the couple who appeared on The Hills: New Beginnings stated that they were legally married in Indonesia, but their marriage was not recognized in the U.S. During summer 2019, their relationship started to fall apart, and the couple decided to part ways.
Tracey Edmonds & Eddie Murphy
Married for 15 days
Freshly divorced from his 13 years marriage to his then-wife, and in an ongoing paternity scandal, Eddie Murphy started dating film producer Tracey Edmonds, rapper Babyface's ex-wife. The two bonded over their kids, Murphy being a father of two while Edmonds, a mother of two.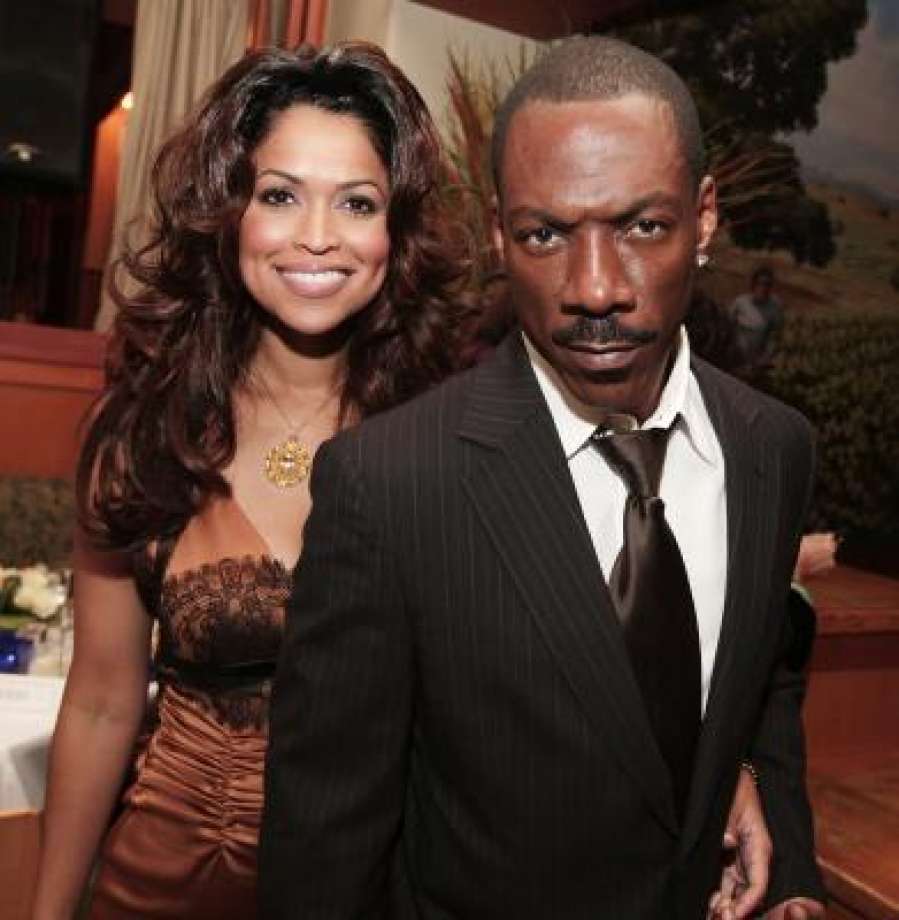 While on vacation with a group of friends in French Polynesia, the couple unexpectedly tied the knot. The ceremony was on 1st January 2008. Everybody was surprised about the marriage, but it did not last long. Fifteen days later, the couple stated that it was just a symbolic ceremony and that they had no plans on doing a legal wedding.
Iman & David Bowie
Married for 24 years
Iman met British singer David Bowie in 2000 when her hairstylist introduced them. The singer fell in love with the former model's personality and beauty the moment they started talking. In an interview for a publication, Bowie said that not long after he met her, he knew she would be his wife.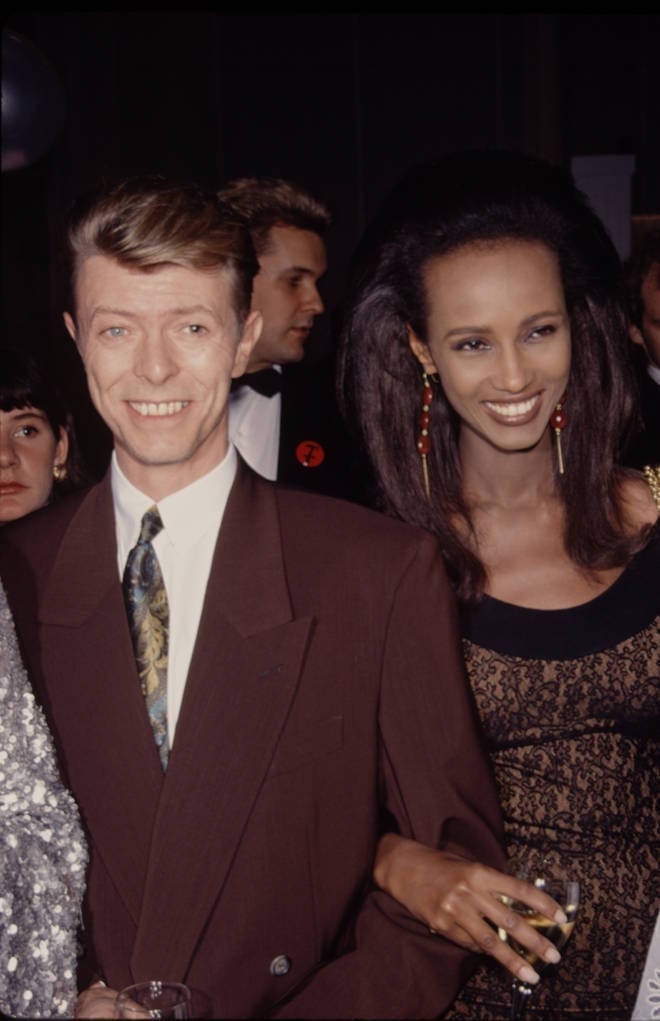 After two weeks of dating, Iman started to fall in love with Bowie too. Their relationship grew stronger and stronger, so Bowie decided to propose two years later, in 1992, in Paris. The wedding took place on the 24th of April 1992 in Switzerland in a very private ceremony. Ever since, everything about their life was kept very secret by them. So private, that everybody was shocked when Bowie died of cancer on the 10th of January 2016. Iman declared that she promised herself never to marry again.
Lois Clarke & James Garner
Married for 58 years
In 1956, the actor and producer James Garner met Lois Clarke at a friend's party. He was so head over heels about her that he invited her for a date every day for two weeks straight. After the 14th date, in August 1956, Garner decided to propose to her, and the wedding took place not long after in the same month.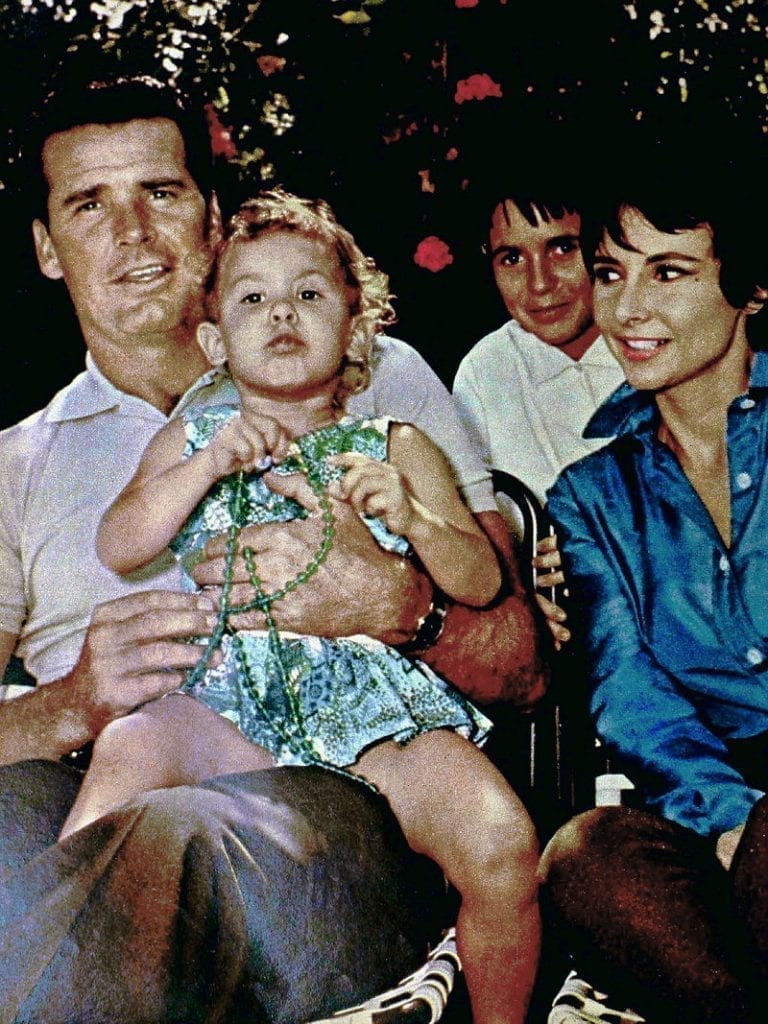 The actor had a daughter from a previous marriage whom Clarke accepted and loved like her own. The couple welcomed another daughter two years later. During their 58 years of marriage, the couple was separated for a couple of months. They lived apart not because of marital problems but because the actor needed some time alone to recover from the stress of his career. Clarke and Garner got back together after three months and were inseparable ever since. They sadly parted when Garner died in 2014.
Jackie & Adam Sandler
Married for 17 years
Adam Sandler and Jackie Titone met on the set of the film Big Daddy in which Sandler played the leading role while Titone played the waitress/dancer. The two actors started dating, and in 2002 Sandler got on one knee and proposed.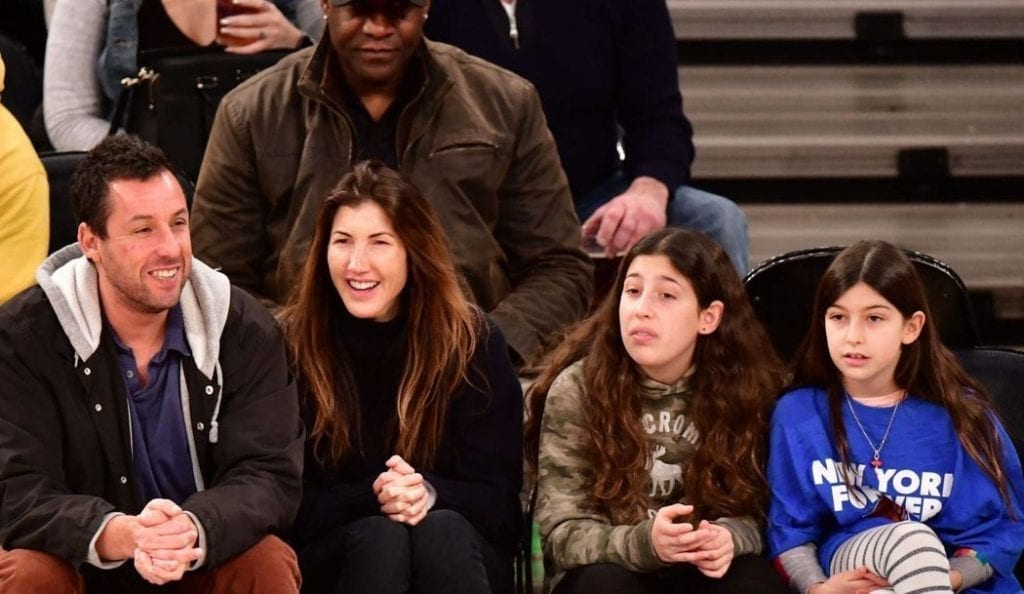 In 2003 Sandler and Titone tied the knot in a traditional Jewish ceremony, after Titone converted to Sandler's religion. Three years later, they welcomed their first daughter in 2006 and in 2008 their second one. The couple manages to have a "free from drama" relationship, and they are still together today.
Larry King & Shawn Southwick King
Married for 21 years
The TV and radio host Larry King was notorious for being a fan of marriages, having married a total of 7 times. This changed when he met his 7th wife, actress, and singer Shawn Southwick. The radio host fell so in love with the beauty of Southwick that he proposed to her in 1996.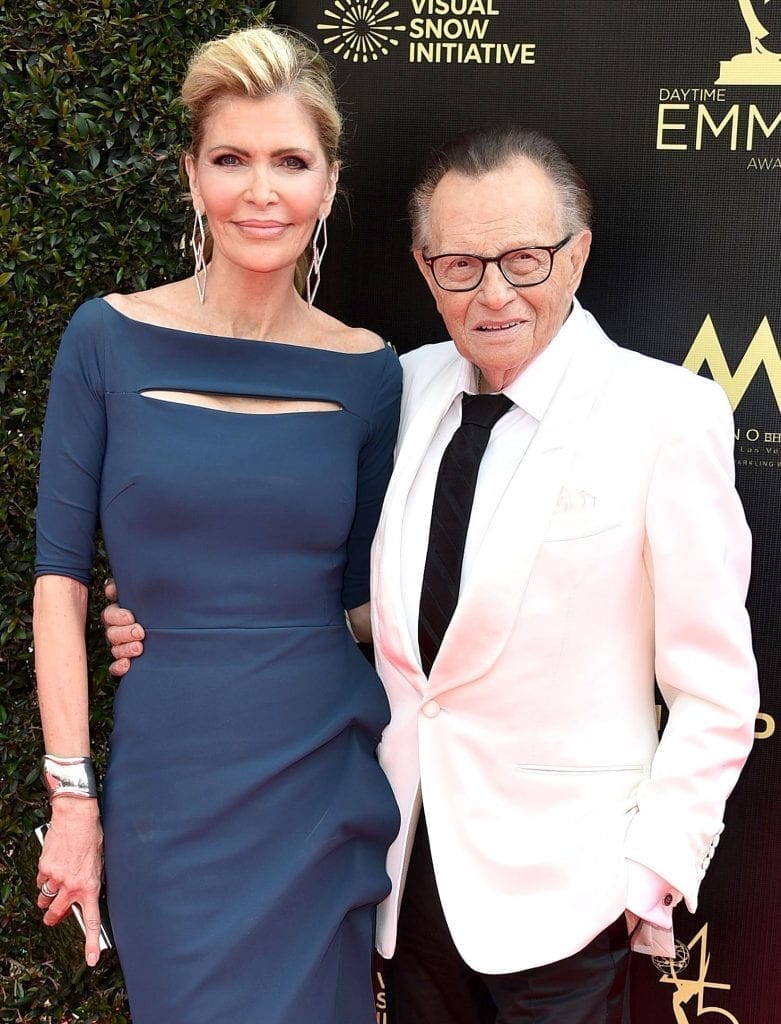 The marriage took place in 1997 in a private ceremony. Their marriage had, just like any other marriage, its ups and downs. The couple filed for divorce once in 2010 but managed to work it out and reconcile. Eventually, the TV/ radio host filed for divorce again in 2019 after 21 years of marriage, the marriage with Southwick being the longest out of all 7. The couple has two kids together.
Snoop Dogg & Shante Taylor
Married since 1997
Snoop Dogg, also known by his real name Calvin Cordozar Broadus Jr., met his wife Shante Taylor in high school. The love birds continued their relationship, and when they were 26, they walked down the aisle at the Ritz Carlton Hotel in Marina Del Rey, California.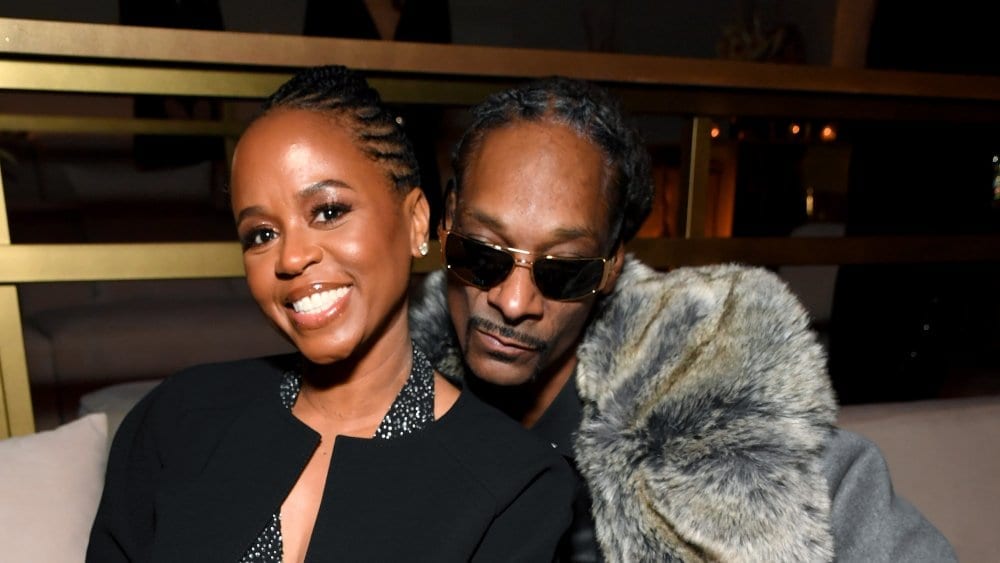 Their marriage went well until 2004 when the rapper decided to file for divorce citing irreconcilable differences. Snoop Dogg changed his mind very fast and decided to give their relationship another chance. The couple renewed their vows in 2008 in a big ceremony with 200 guests. Snoop and Shante are parents to three children and grandparents to 2 girls.
Tina Turner & Erwin Bach
Officially married for 7 years, together since 1986
The singer, Tina Turner, met German music producer Erwin Bach in 1986 when, as a representative of EMI in Europe, he greeted her at the airport in London. The two liked each other so much they started dating later that year.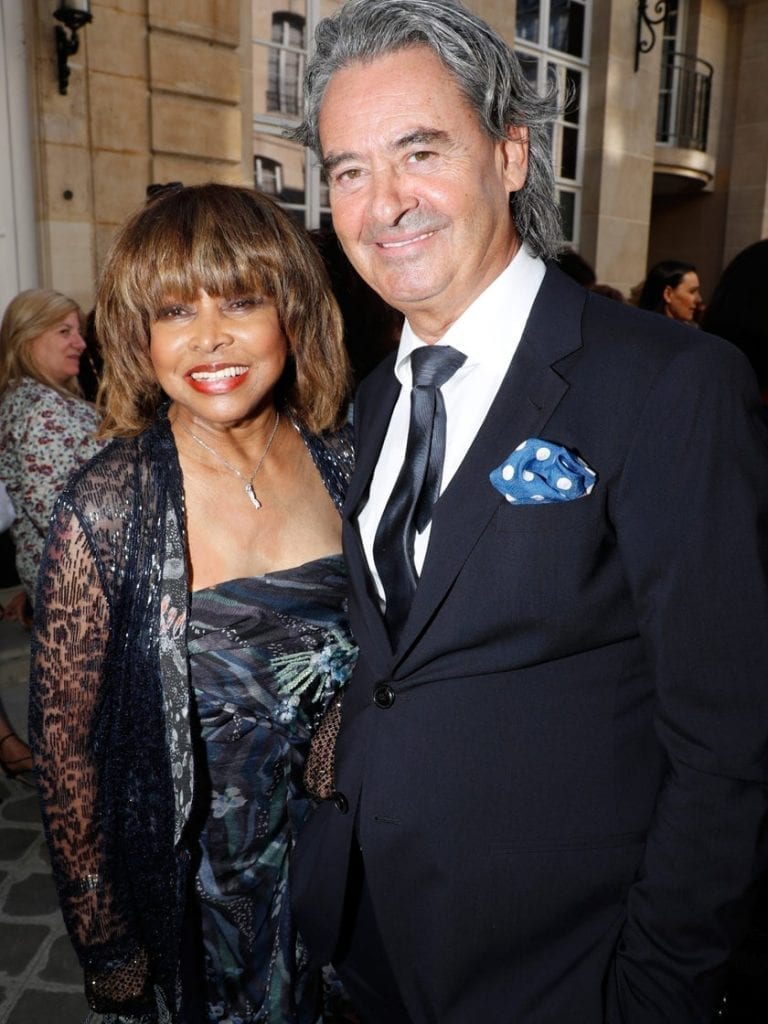 When asked about marriage while doing an interview in 2000 for People magazine, the couple stated that they didn't need a marriage to be together. Their relationship went smoothly, and in 2013, the two artists decided to tie the knot in a lovely ceremony next to Lake Zurich, in Switzerland
Elton John & David Furnish
Together for over 25 years
In 1993 while at his house in Windsor, U.K, the famous singer phoned one of his friends asking him to gather some people for a dinner party that weekend. One of the people that attended the dinner party was David Furnish, a Canadian director.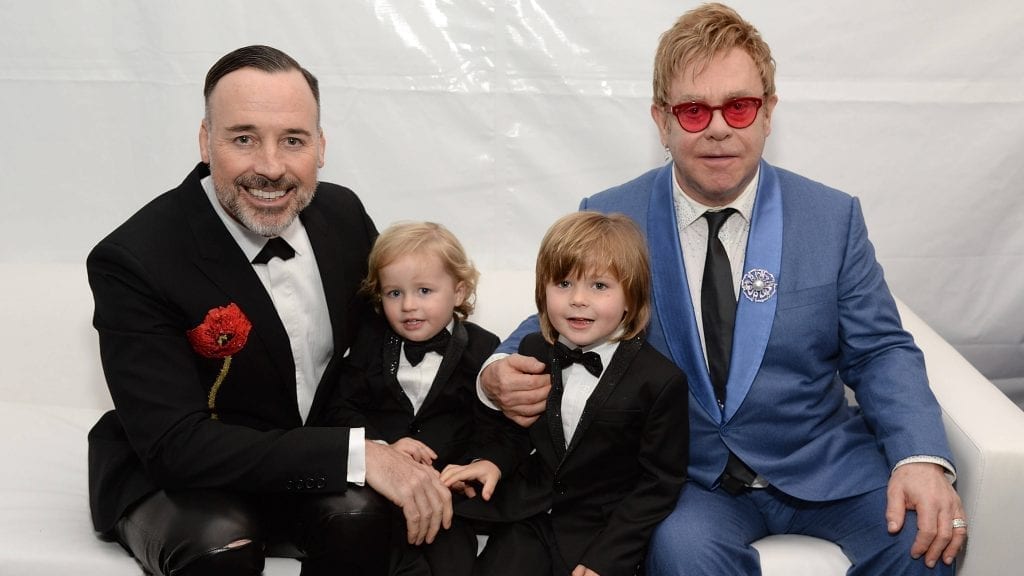 The singer and director started their relationship the same year. On the 25th of December, when the Civil Partnership was legal in The U.K, the couple was amongst the first couples who singed the paper. In 2014 after same-sex marriage became legal, the two men married in Windsor on their 9th anniversary. The couple has two kids born via surrogacy.
Oprah Winfrey & Stedman Graham
Together since 1986
Oprah met the author and businessman Stedman Graham in 1986 at a charity event. He immediately fell in love with her, but she was a bit skeptical of him saying that she thought he was way too handsome not to be a player. Graham wanted to get to know her, and Oprah, even though she had this opinion about him, agreed to start a friendship.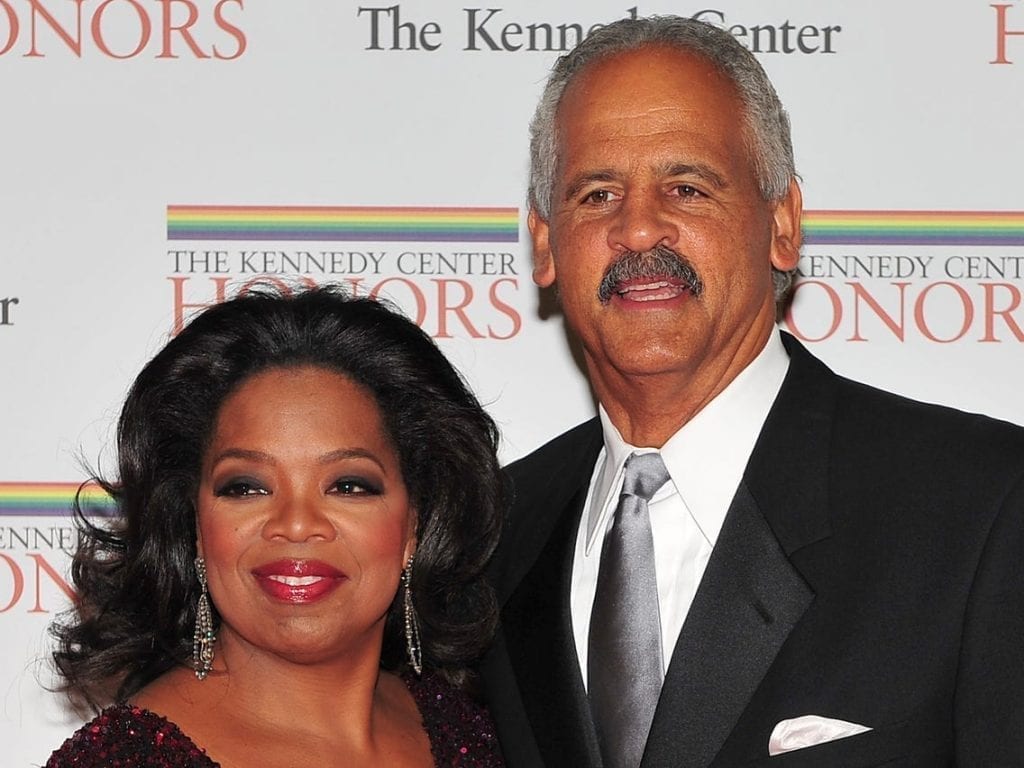 That friendship soon turned into a relationship, and ever since 1987, the two lovers have been inseparable. In 1992, Graham proposed to Oprah, and the couple was supposed to marry the next year, but the marriage never took place. Nonetheless, the couple is still together today, after 34 years.
Meryl Streep & Don Gummer
Married since 1978
After the sudden death of the actor John Cazale to whom Streep had a 3 year long relationship, the actress was left heartbroken. Six months after the tragedy, Streep married sculptor Don Gummer on the 30th of September 1978.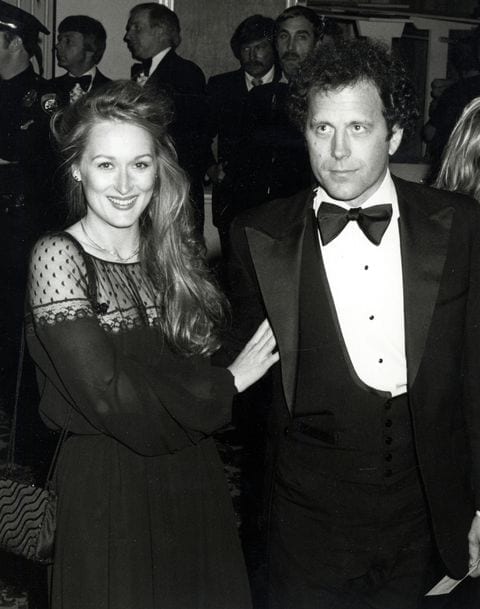 Streep and Gummer's relationship has been pretty normal, lacking any drama or rumors that are tabloid-worthy. The couple has 4 kids together, one son and three daughters, all of them who followed their mom into the arts. In 2019, Streep and Gummer became grandparents for the first time.
Dolly Parton & Carl Dean
Married since 1966
Compared to some of the other couples, Dolly Parton and Carl Dean had not been married to other people before they tied the knot on May 30, 1966. The actress's relationship has been pretty private, Dean being the type to avoid publicity and never to attend any events with his wife.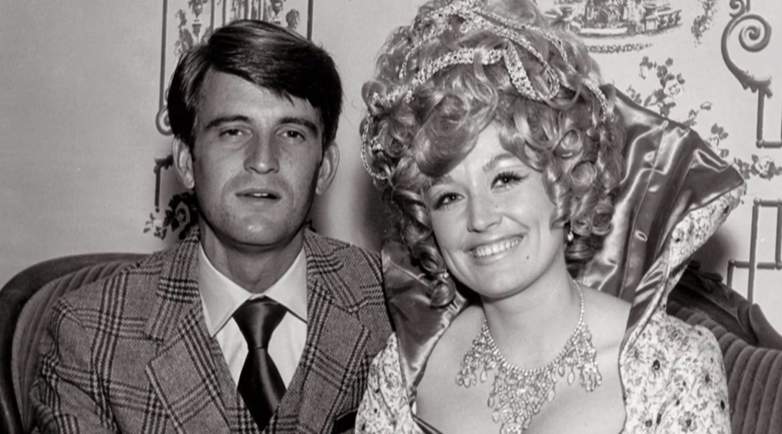 On their 50th wedding anniversary, the Deans renewed their vows. Due to the actress's condition, endometriosis, the couple couldn't have kids. This was not a deal-breaker for them because they helped raise some of Parton's 12 siblings.
Sarah Michelle Gellar & Freddie Prinze Jr.
Married since 2002
While filming the horror movie, I Know What You Did Last Summer, Gellar met her on set colleague Freddie Prinze. The two got on together pretty well, but they did not start dating until 2000. From 2000 on, things went pretty smoothly. The actor proposed in 2001, and the two walked down the aisle the next year.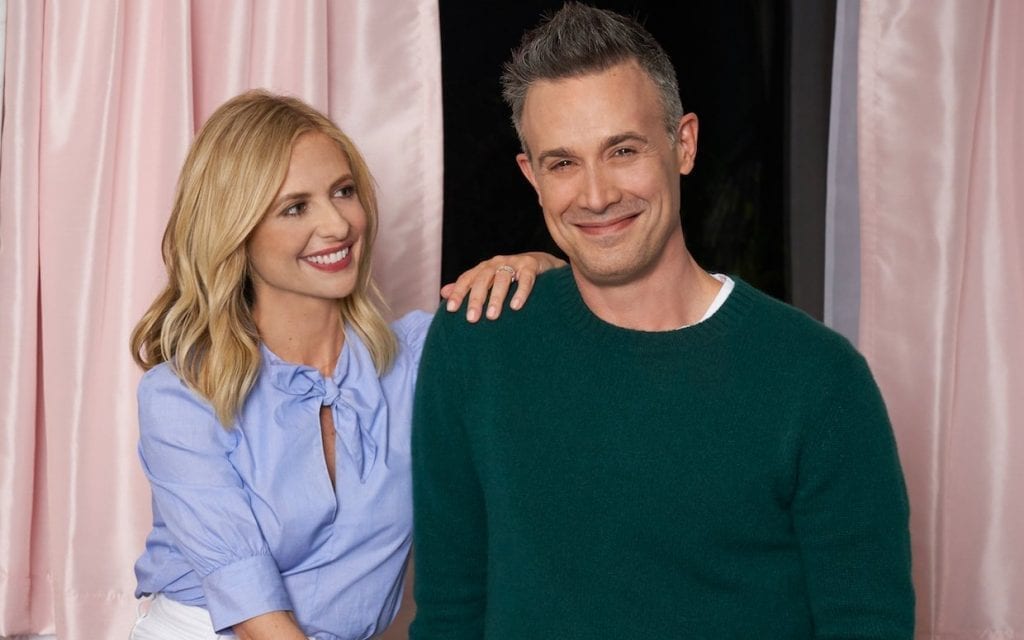 When it comes to their marriage, ever since their wedding, the two actors stayed away from tabloid scandals. In 2007, the actress decided to finally change her last name to Prinze, as an anniversary gift to her husband. The couple has two kids together.
Jerry Seinfeld & Jessica Sklar
Married since 1999
Actor Jerry Seinfeld met Jessica Sklar in August 1998. Sklar who at the time was freshly married to Eric Nederlander, a teathrical producer, fell automatically in love with the actor. Her and Neederlander got a divorce and Sklar started dating Seinfeld the same year.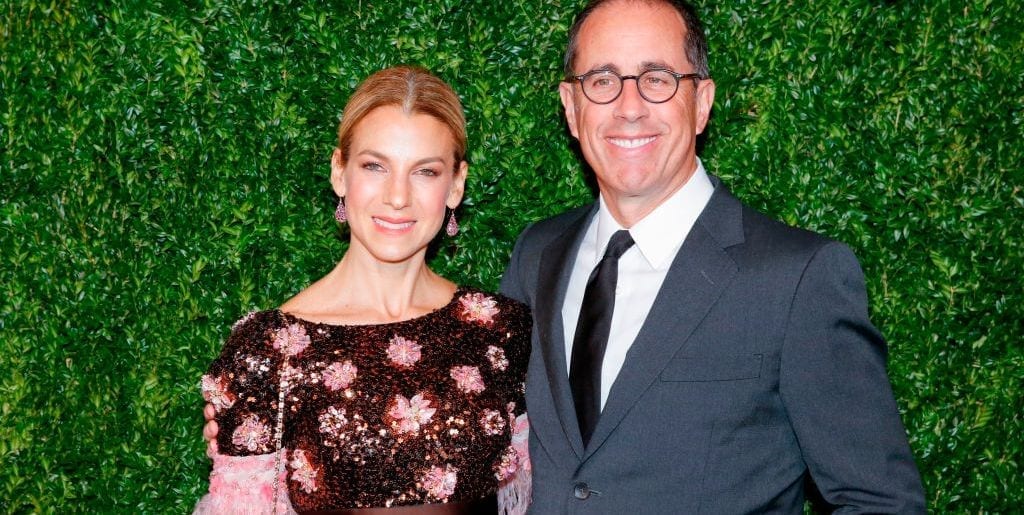 In 1999, Seinfeld and Sklar got hitched in a beautiful ceremony attended by many big Hollywood names, one of them being comedian George Wallace, who was Seinfeld's best man. The Seinfelds are parents to one daughter and two sons.
Ice Cube & Kim Jackson
Married since 1992
Yes, you read that right! The notorious rapper, or by his real name, O'Shea Jackson, has been married to Kim Jackson (former Woodruff) for 28 years. At first, Kim was not interested in Ice Cube's courtship because she was in a relationship, but six months later, she fell in love with him.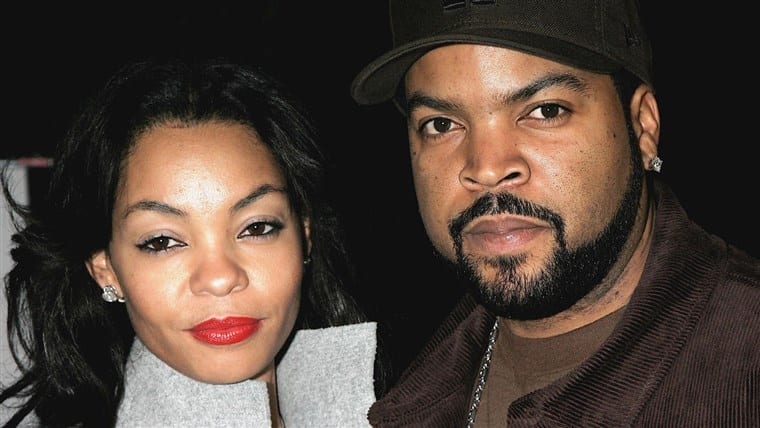 Eventually, the couple married in 1992, and as of today, they have four kids. When doing an interview for Today, and asked about his wife, the rapper said: "She's my backbone. I wouldn't be here without her."- And it's true because she has been there to support him from the very beginning.
Will Smith & Jada Pinkett-Smith
Married since 1997
Will Smith met Jada Pinkett when the actress auditioned for a small role for the sitcom The Fresh Prince of Bel-Air. The producers didn't like the fact that she was shorter than they envisioned for the character to be, but that's precisely what attracted Will Smith.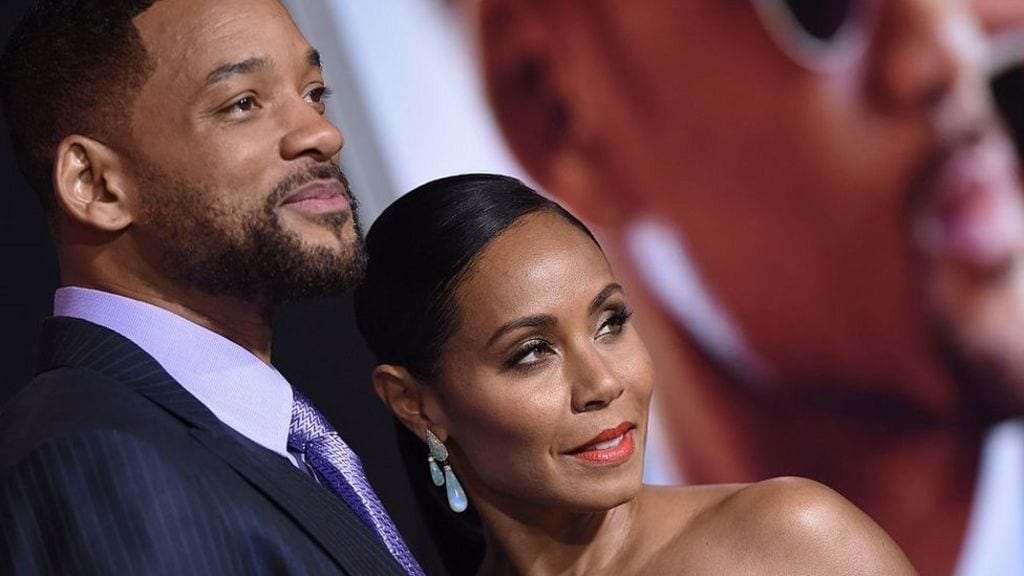 The actor was still married to his ex-wife Sharee Zampino, so he didn't do anything about his attraction to Pinkett. After his wife ended their relationship, Smith started dating Jada. The actor proposed, and the couple got married in 1997. Their relationship had its ups and downs, the latest of them being Jada and her "entanglement" with rapper August Alsina. Even though, they are still married today, and happily.
Ice T & COCO
Married for 18 years
Coco met rapper Ice-T when she was 22, working as a model for one of his industry friends. The rapper came to visit his friend on the set, and he remarked on her, more precisely "her teeth -they were the first things I saw." Eventually, the model was set up by one of her friends -who was also on the set- for a date with the rapper.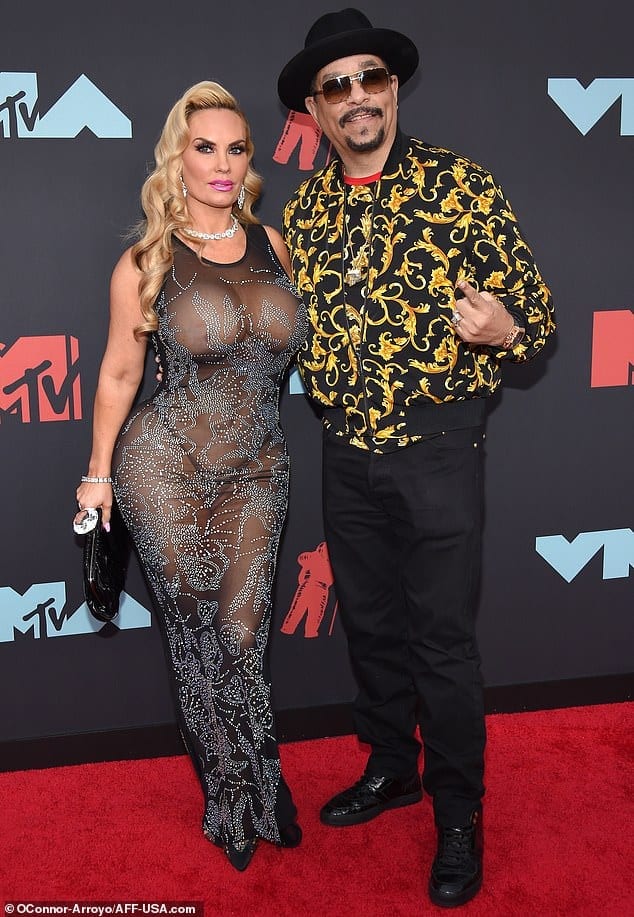 The two love birds automatically clicked and they wanted to see each other more. This was pretty hard considering the fact that Ice-T was living in New York, while Coco was living in California. The distance didn't stop their love, and the couple got married one afternoon, in Ice-T's living room with no papers to sign and no one to officiate the ceremony. Eventually, they eloped in 2002. As of today, the couple is still together and have a daughter that they welcomed in 2015.
Chevy Chase & Jayni Luke
Married since 1982
Actor Chevy Chase started dating Jayni Luke after two failed marriages. Despite his divorces and their age difference (12 years) she went along with it. The couple got married in L.A, California, on the 19th of June 1982, in a private ceremony.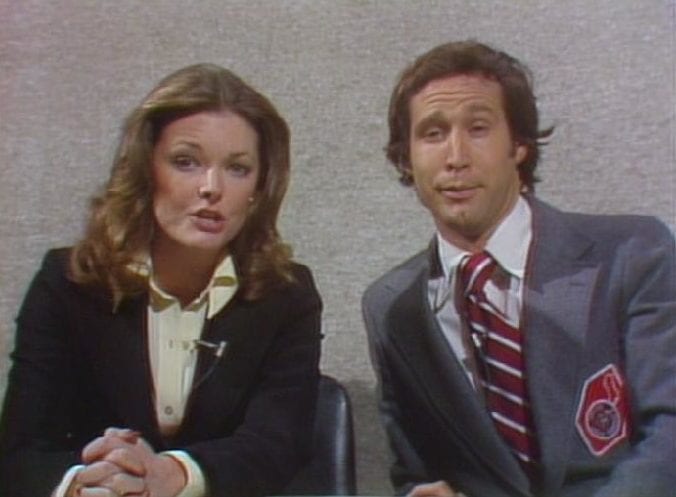 Ever since their wedding, there haven't been any scandals or dramas concerning their marriage. Their relationship did still have its rough times, in 1986 and 2016, when the actor had to go to rehab for painkiller/ alcohol addiction. The couple has three daughters together; the actor also has a son from one of his previous marriages.
Julia Louis- Dreyfus & Brad Hall
Married since 1987
The Seinfeld actress Julia Louis-Dreyfus met her husband, comedian Brad Hall while attending Northwestern University. The two college sweethearts who starred together on Saturday Night Live got married on June 25, 1987. The Halls have two sons together.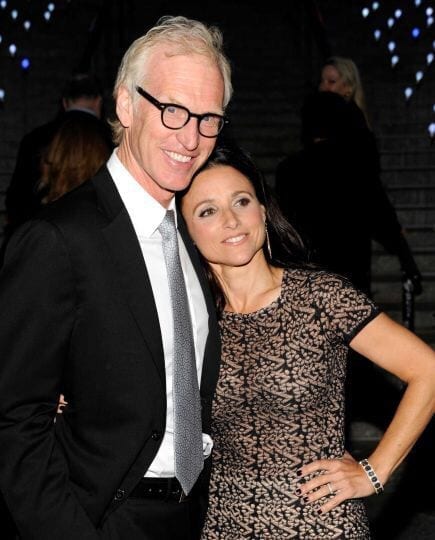 Their 33 years long marriage has always been kept somehow private, and the couple haven't gone through any infidelity scandals or any other public problems that could have affected their relationship. In 2016 the actress announced that she had breast cancer. Her attitude was pretty positive, stating that she had her family and a medical army besides her.
Kevin Bacon & Kyra Sedgwick
Married since 1990
Actress Kyra Sedgwick met her husband, actor Kevin Bacon while filming the movie Lemon Sky in 1987. She was only 22 years old while the actor was approaching his 30's. Even though she was at the beginning of her acting career, Sedgwick was not impressed by the famous Kevin Bacon, so the actor had to work hard to convince her to go on a date with him.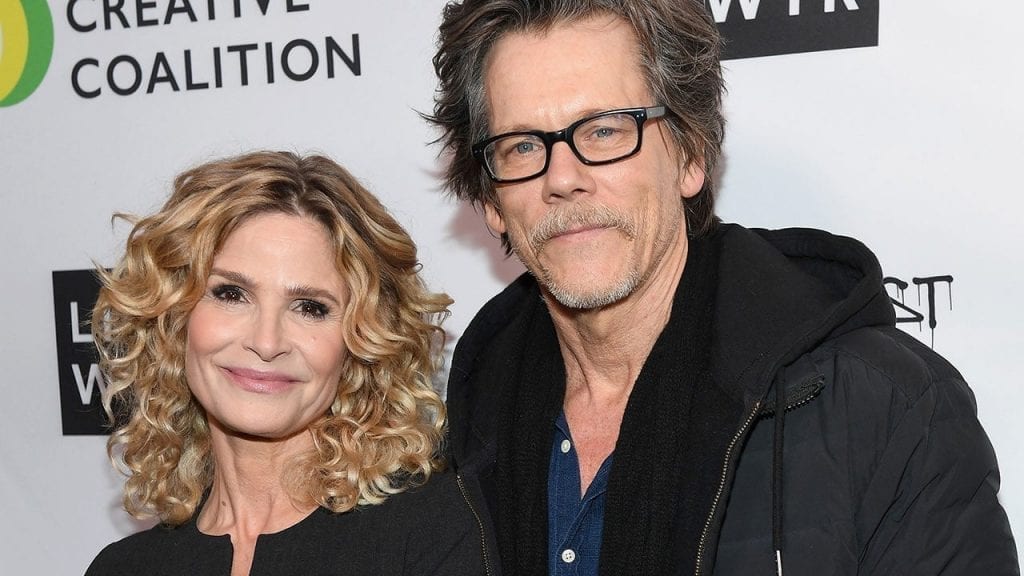 Eventually, the actress gave in, and once they started dating, everything started to move forward fast. Bacon proposed the same year, and they got married in 1988. In 1989 they welcomed their first child, a son, and three years later, in 1992, they welcomed their daughter. When asked about their marriage longevity, they said the most important factor, besides sex, was monogamy.
Jamie Lee Curtis & Christopher Guest
Married since 1984
When actress Jamie Lee Curtis saw actor Christopher Guest in an edition of the magazine Rolling Stone, she fell in love with him a little, even telling her friend she would marry him. Her friend laughed, knowing that Curtis didn't even know Guest.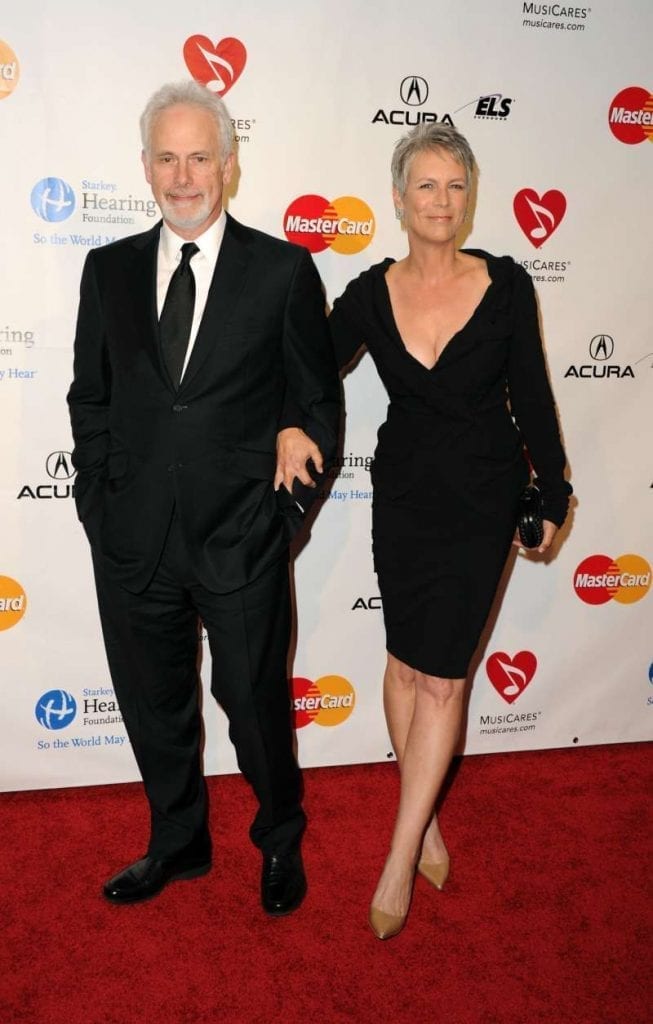 Well, to her surprise, Curtis met Guest, and the two married 5 months later, on December 18, 1984. The couple has two adopted kids, a daughter, and a son. Curtis became a baroness in 1996 when her father in law, 4th Baron Haden-Guest, died. Despite their title, the couple remained humble and dont like talking about it.
Catherine Zeta-Jones & Michael Douglas
Married since 2000
British actress Catherine Zeta-Jones met Michael Douglas at a film festival in 1998, in France. Danny DeVito was the one who introduced them. Even though the actor is 25 years older than her, Zeta-Jones really enjoyed his company, so the two started dating.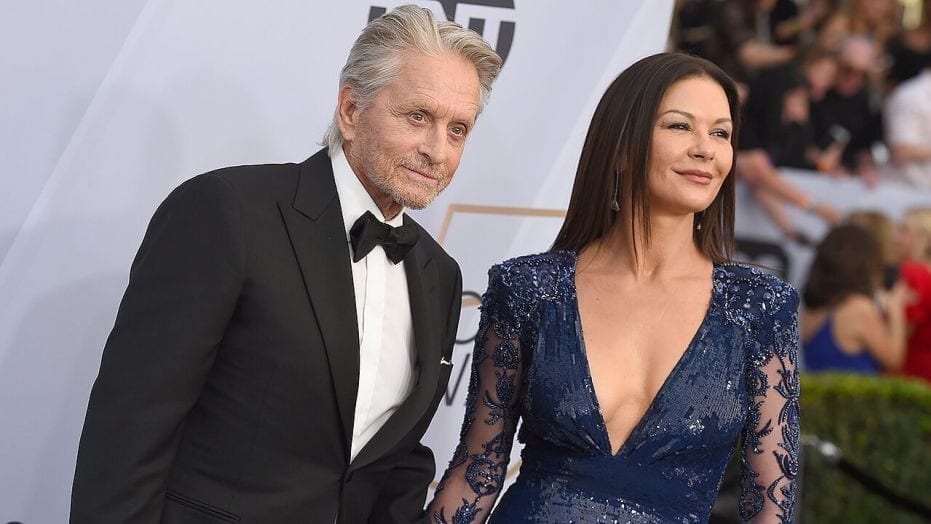 Douglas proposed to the actress on the 31st of December 1999, and the couple got married as soon as the actor's divorce was finalized in November 2000. Their wedding took place at the Plaza Hotel, and not only was it lavish but also very expensive, allegedly costing around 1,5 million dollars. The couple is still married today even though they had to overcome some obstacles: Douglas's tongue cancer and Zeta-Jones's bipolar disorder.
Tom Hanks & Rita Wilson
Married since 1988
Hanks and Wilson met for the first time on the set of the TV show Bosom Buddies in 1981. They remained friends until their second encounter in 1985, on the set of a comedy movie. They gave dating a shot, and three years later, the couple tied the knot in a Greek Orthodox ceremony.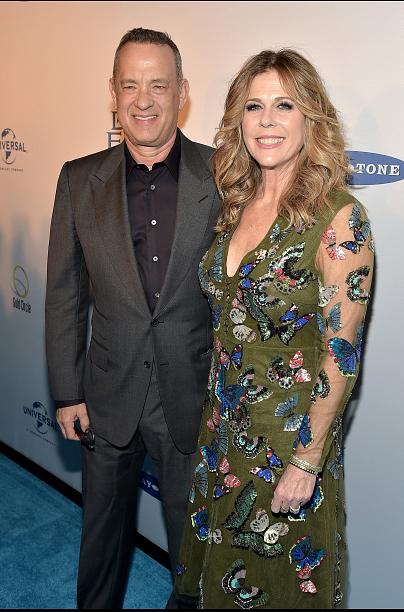 Wilson is of Greek and Bulgarian descend, so for the marriage to take place, the actor had to convert to Orthodoxy. The Hanks family has two sons together while the actor has two other kids from a prior marriage. In December 2019, the Hanks family received honorary Greek citizenship from the Greek president.
Paul Newman & Joanne Woodward
Married for over 50 years
The two actors met for the first time in 1953 on the production of Picnic on Broadway. They met again in 1957 while filming the drama movie The Long, Hot Summer. Even though Newman was a married man with three kids, he fell for the actress and divorced his wife of 9 years.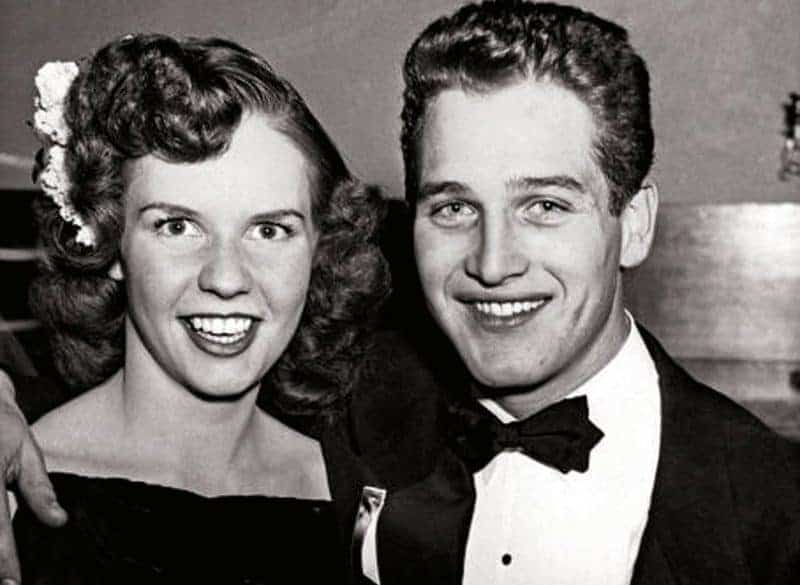 The couple married soon after Newman's divorce on January 29th, 1958, and they stayed together for 50 years till the tragic death of the actor in September 2008, from lung cancer. The couple had three daughters together, who were raised in Connecticut. The actress still lives there today, in the same house she and Newman raised their children in.
Kevin Kline & Phoebe Cates
Married since 1989
Actor Kevin Kline met actress Phoebe Cates in 1983 while auditioning for a role in the movie The Big Chill. Both actors were dating other persons at the time, and even if they liked each other, they did not do anything about it.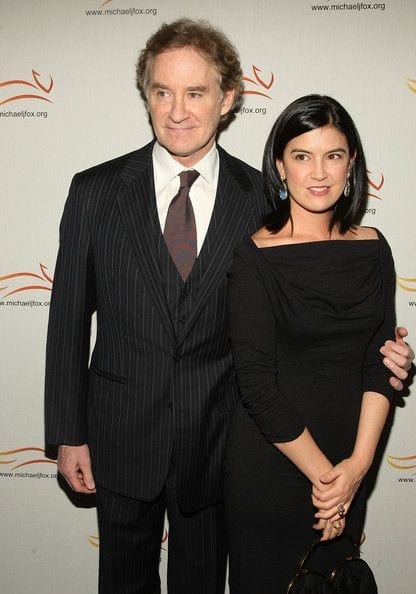 That was until 1985 when both of them were single and ready to date each other. Four years later, the couple tied the knot in a very intimate ceremony. After the wedding, the newlyweds moved to the Upper East Side, Manhattan, where they raised their two kids. As of today, Kline and Cates are still happily married.
Regis & Joy Philbin
Married since 1970
Soon after his divorce from Catherine Faylen, daughter of actor Frank Faylen, TV personality Regis Philbin met interior designer Joy Senese. The couple married in 1970 and had two daughters. Their love story was one of the most inspiring Hollywood love stories.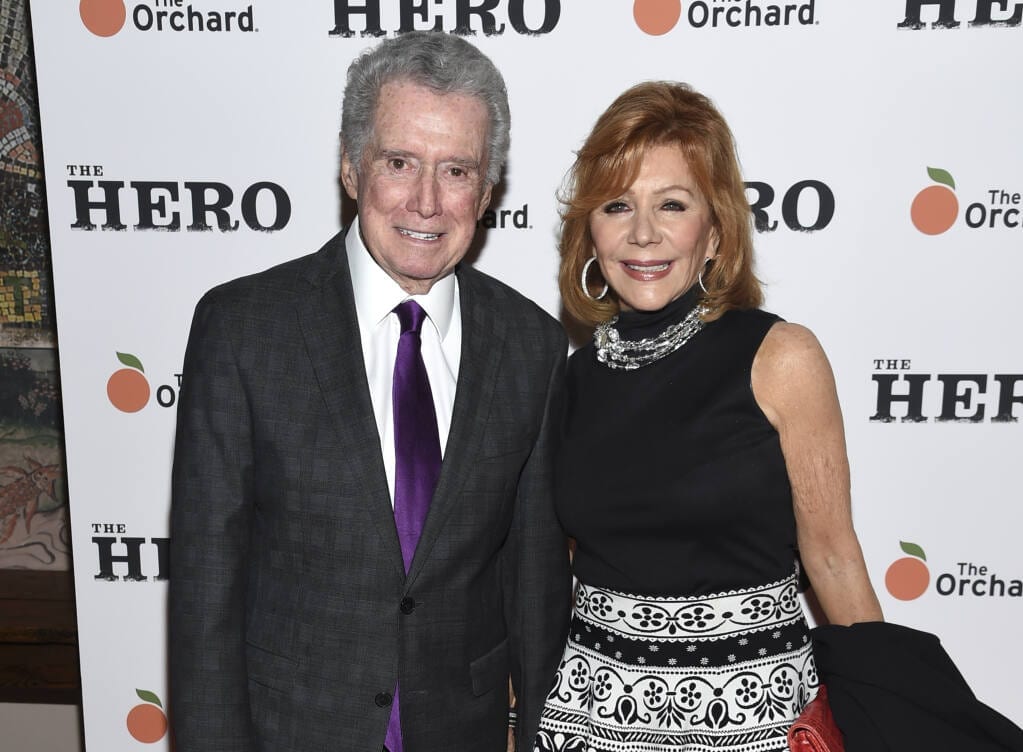 Sources close to the couple said that even after such a long time spent together with his wife, the actor was still head over heels for Joy. One close friend of the couple stated that: They truly are best friends". One month before the passing of Regis Philbin ( on 28th of July 2020), the couple was spotted out for dinner, being the very last time they were seen together.
Faith Hill & Tim McGraw
Married since 1996
In 1996, the country singer Faith Hill was the opening act for McGraw's tour Spontaneous Combustion. Touring together made the two country singers so close that the same year they decided to get married. Fans were shocked about how fast the things between them progressed, and everybody was expecting their relationship/marriage to end as quickly as it started.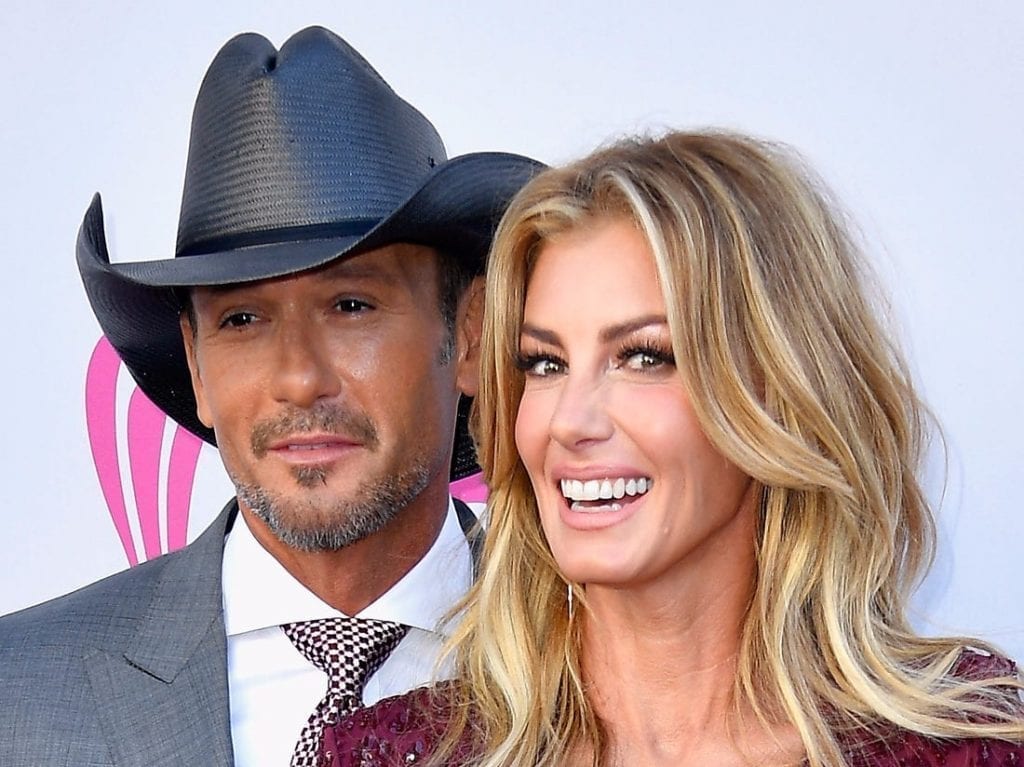 As of today, the couple is still happily married, and they are parents to three daughters. This year during the Co-Vid19 quarantine, which they spent in the company of their 3 daughters, the singer had a very intimate listening of his new album "Here on Earth".