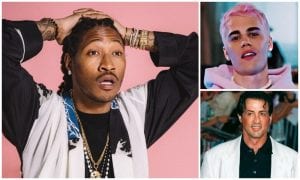 Baby Daddy Drama- 45 Celebrities Who Needed Paternity Tests
By Iulia P
---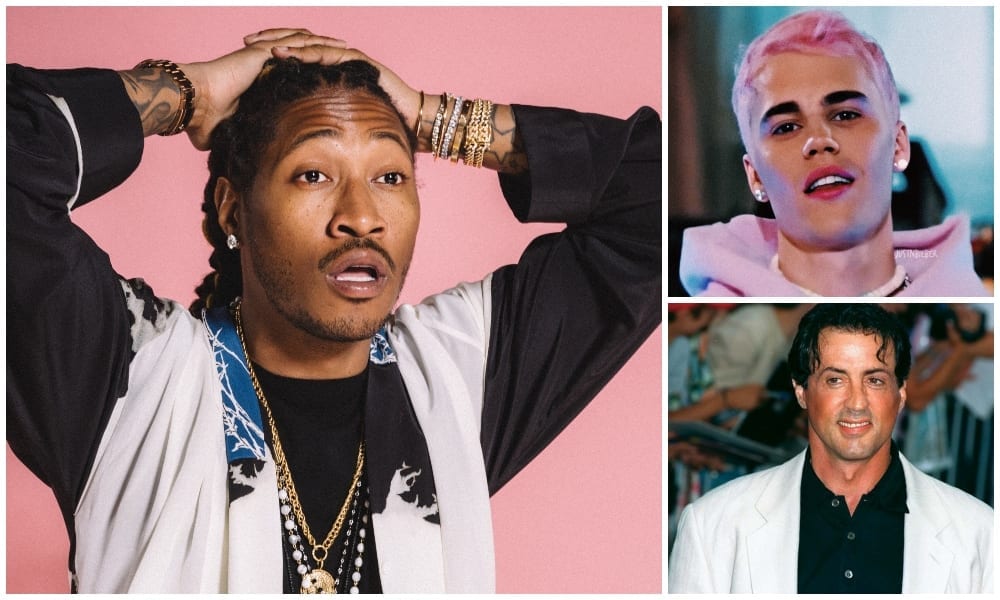 A paternity test drama is always a tough situation to deal with. There is a lot of stress for both parties involved and in most of the cases it ends in the court. The situation is worse for celebrities. It's not easy to be rich, famous and always followed by the media and the fans who, we all know, can get really judgmental sometimes.
Pretty often we see tabloids writing about Hollywood paternity scandals. There are some celebrities out there that like, let's say, "partying" a little bit too much, ending up in all sorts of messy situations. On the other hand, the world is full of crazy groupies who either develop an obsession for celebrities or they just want to get that 15 minutes of fame and the money that comes with it.
Here are some of the messiest paternity tests scandals that celebrities had to deal with.
Chris Rock
Back in 2007 a former actress, Kali Bowyer, filed a lawsuit against the comedian. She was claiming that he was the father of her 13 years old son, Jordan. Her intentions were to obtain child support and medical coverage for her and her son. After the accusations were made, Rock started the paternity proceedings.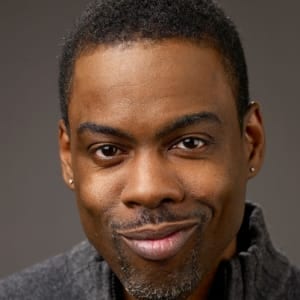 The result came out negative, and Bowyer landed up not getting anything from Rock. Lucky for her, though, she still managed to get a little something on the side from selling the story to the tabloids and also from all of her media appearances.
Justin Bieber
Some might think that the teens of Hollywood are safe from this type of scandal. Well, you might want to rethink that. When he was only 17 years old, Bieber was accused of fathering Mariah Yeater's 3-month-old son. She claimed that she and Bieber had an encounter backstage after one of his concerts. She claimed it happened in Los Angeles, exactly 8 months and 2 weeks before her son was born. The young singer denied all accusations and decided to take the paternity test.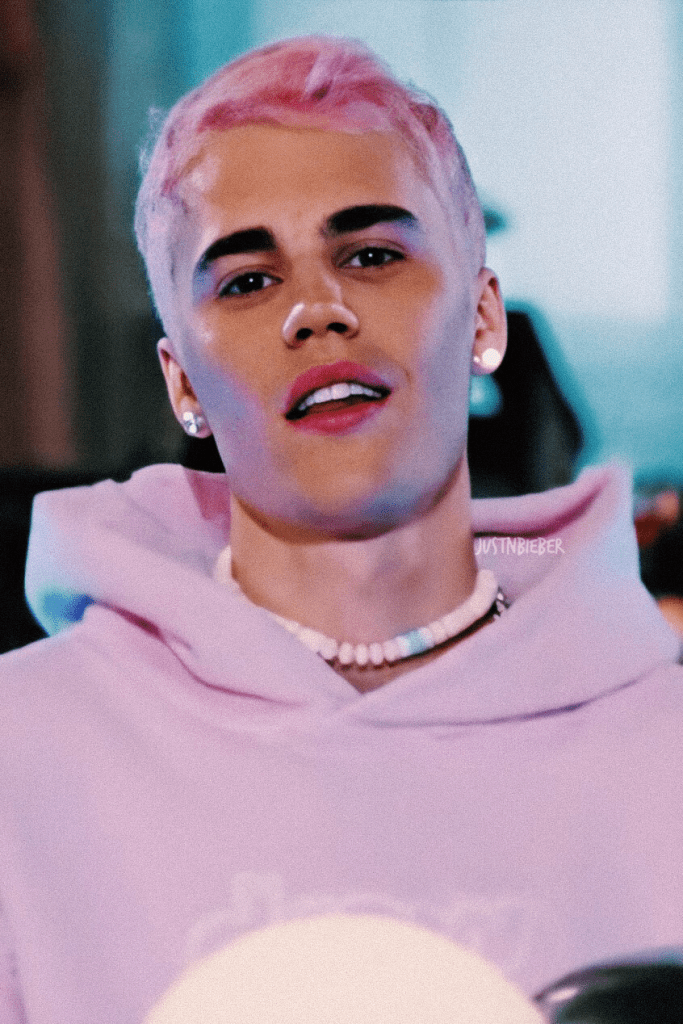 Right before the results of the test arrived the accusations were dropped. Later, a set of text messages were revealed to the public. In the texts Yeter was begging her friends not to reveal the real identity of her baby's father.
Khloe Kardashian
In 2012 Kylie Jenner posted, on her Instagram page, a picture of her sister Khloe Kardashian with a mysterious man. The caption sparked rumors amongst the fans and tabloids: "First official photo of my sister and her dad! Like father like daughter!". The resemblance between the two was striking. Later on, Khloe posted on her Twitter that it was all a joke.
The tabloids started digging a bit and found out that the man Khloe posed with was Kris Jenner's former hairstylist.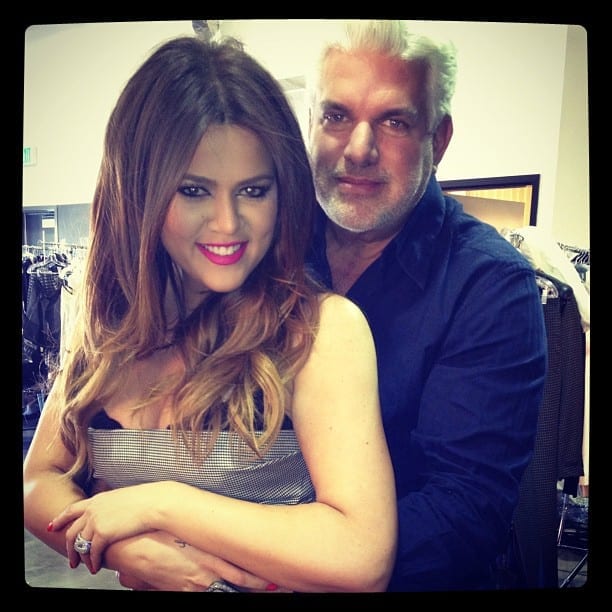 There were always rumors going around Hollywood about the fact that Khloe was not Robert Kardashian's daughter. Close sources to the family say that Robert Kardashian knew Khloe wasn't his but still accepted her telling his friends: "She's mine and I don't care who the father is."
In 2012, on the first episode of season 7 of Keeping up with the Kardashians, Khloe was urged by her family to take a DNA test to put an end to all the allegations once and for all. After refusing several times, she gave in and took the test with her sisters. It came out that she is of Middle Eastern descendant just like her sisters and her dad.
Eddie Murphy
The actor, who is a father of ten kids from 5 different baby mamas, went through a paternity scandal in 2006. Throughout the entire year, he dated former Spice Girl, Mel B. After she got pregnant, she revealed that the father of her baby was Eddie Murphy, but he denied this claim. He kept denying the paternity of the child until she was born, and both took a test. The test came out positive, and Murphy has was obligated by law to fulfill his obligations as a father.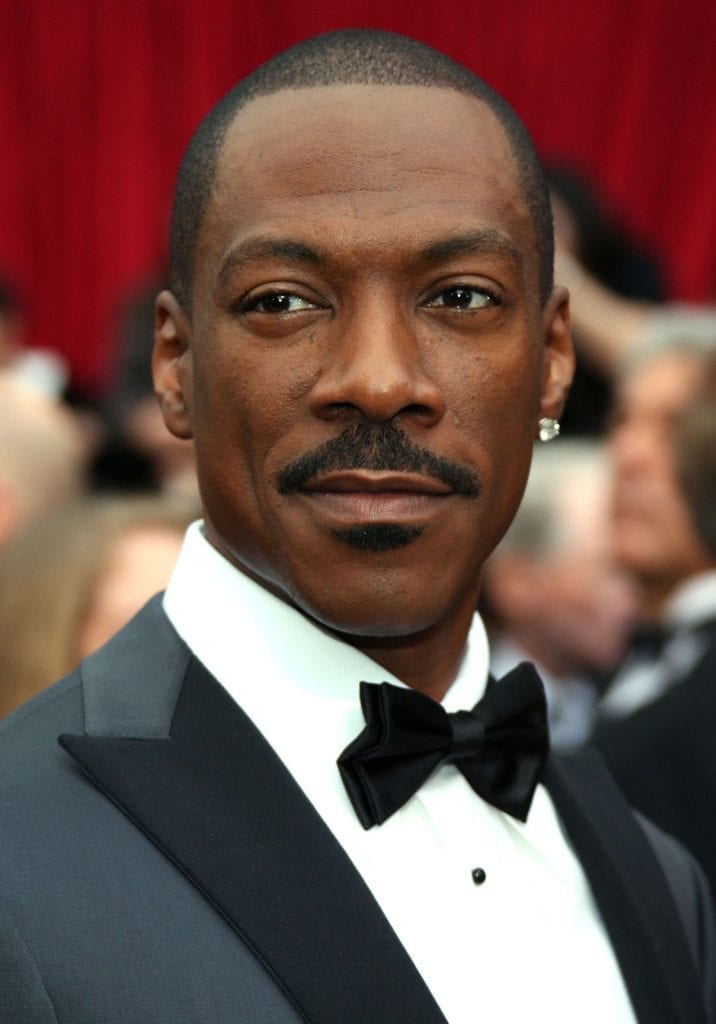 Throughout the years, Mel B publicly complained that the actor didn't see her daughter as much as she would want him to. Recently the songstress confirmed that, for the past two years, her daughter has been seeing her father once every two weeks and that the two have developed a wonderful father-daughter relationship.
Steve Jobs
Steve Jobs met Chrisann Brennan in 1972, and the two were together for five years. After they moved in together, Brennan got pregnant. Jobs refused to accept that the baby was his, so Brennan put an end to their relationship. After his daughter was born, urged by a friend, Jobs went to see her. He and Brennan named the baby Lisa. His daughter's name was an inspiration for a project he was then working on, Apple Lisa.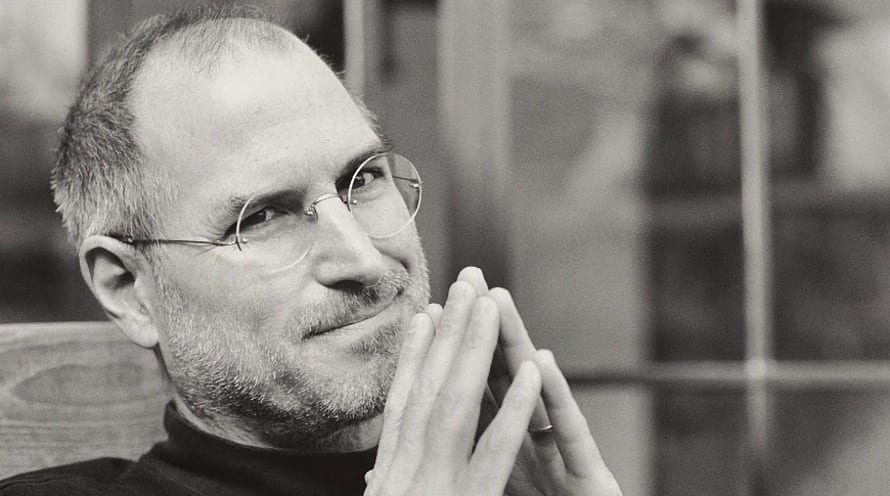 A while after his daughter's birth, Jobs publicly denied being her father, which led to a legal case. He was obligated to take a DNA test, and the test came out positive. Even after this, he maintained his position and denied paternity saying that 28% of the population of the United States could be the father. Years later, when Lisa turned 9, Jobs contacted her and her mother and apologized for his behavior. He then accepted to recognize her legally as a father and also to give her his last name.
Anna Nicole Smith
In 2006, the American model revealed via her website that she was pregnant. Later that year, she gave birth to her daughter, and Smith's attorney, Howard K. Stern, claimed that the baby was his. He was very confident of the paternity of the baby because his and Smith's relationship coincided with Smith's pregnancy. After the birth of Smith's daughter, photographer Larry Birkhead came public with claims that he was the actual father of the baby. The Bahamas Supreme Court ordered a DNA test, but Smith refused it.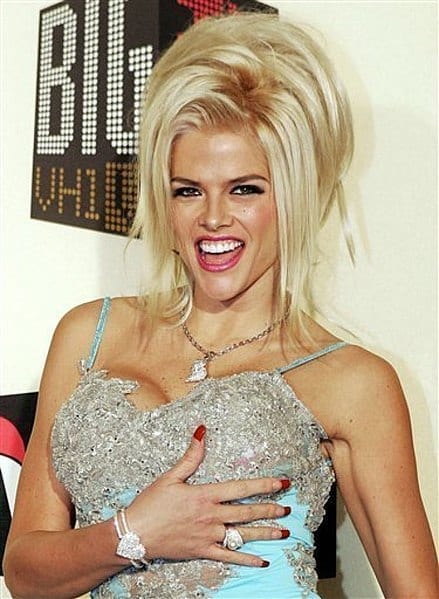 After Smith's death, several persons came forward, claiming that they had affairs with her and that they might be the father of her daughter. Among them were Frederic Printz von Anhalt and Alexander Denk, the model's former bodyguard. Ultimately, the court ruled that the DNA test needed to be taken, and Birkhead was proven to be the father. Birkhead proceeded to change his daughter's birth certificate, which gave him the right to apply for her passport. The photographer and his daughter are now living in the US.
Jay Z
The family of Rymir Satterthwaite filed a lawsuit, in 2016, against Jay Z, claiming that he was Rymir's dad. Apparently, Rymir was the product of an affair between Wanda, his mother, and the rapper back in the '90s. It is known that Wanda tried to make the rapper take the DNA test in 2011, but he vehemently refused. One of his spokesmen said that the rapper made this decision because if he complied, that would make him vulnerable in other claims.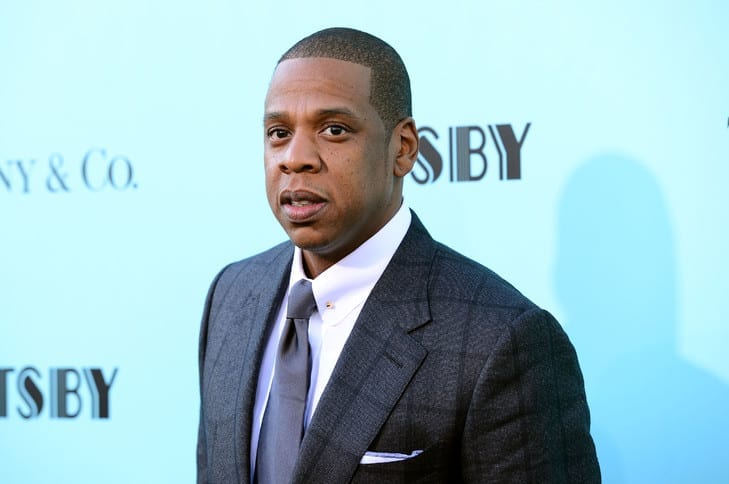 Wanda admitted to hooking up with Jay Z in 1992 in his aunt's flat when she first arrived in New York from Philadelphia. They had their last encounter two weeks after. When Rymir was born, his mother's boyfriend put his name on his birth certificate even though he knew he was not his son. Later, in a 2011 lawsuit that involved a paternity test, it was proven that Robert was not the father of Rymir. That's when Wanda, through her lawyer, contacted Jay-Z's reps. The process is still going, and Jay Z has not yet taken the paternity test.
Sylvester Stallone
In 1988, while enjoying a dinner out in West Hollywood, Sylvester Stallone met 19 years old Jenifer Flavin. The actor's life was blooming both in his personal life and career. They started dating, but six years later, Stallone sent her a 6-page long letter in which he broke up with her. The reason behind the break up was Stallone's infidelity. During their relationship, Stallone had an affair with Janice Dickinson, who, not long after, got pregnant. At that time, Dickinson was dating director Michael Birnbaum, and she also had an affair with an unknown artist.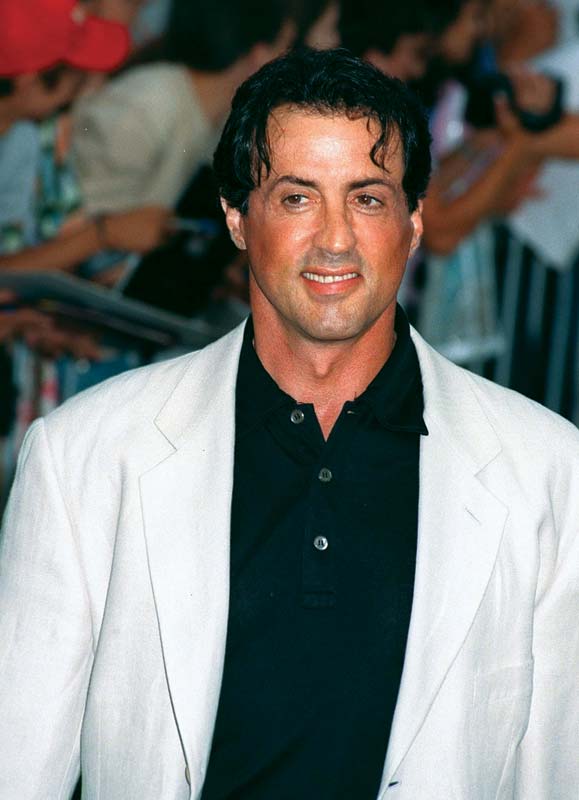 Dickinson told Stallone about her pregnancy, and the two started dating. In 1994, Stallone and Dickinson welcomed a baby girl. Six months after the birth of their daughter, Stallone received the DNA test results, which indicated that the baby was not his. He put an end to the relationship and one year later reconciled with his former love, Jennifer Flavin.
Michael Jordan
Michael Jordan might have been good at dodging his opponents on the court, but he was not good enough to avoid a controversial paternity scandal or two. In 2013, both Pamela Smith and Laquetta Theus came forward, claiming that the former basketball player fathered their kids, a 17 years old son and a 2-year-old daughter.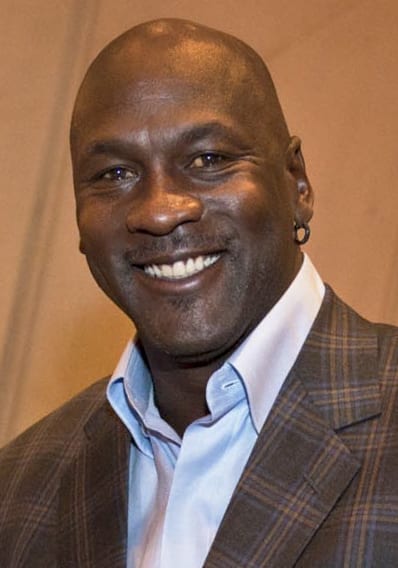 Pamela Smith claimed that she had an affair with Jordan in 1995. She expected him to support her son financially and to recognize him as his own. She asked the Georgia court to compel Jordan to take a paternity test. Right after her demand, she withdrew her lawsuit because the identity of the birth father was revealed. Jordan then sued her for defamation, and the Judge decided she had to pay him USD 10 000. When it comes to Theus and her claims, Jordan knew it was another case of a desperate woman trying to get some money. A paternity test revealed that the former basketball player was not the father of her daughter. Like Smith, Theus had to pay Jordan 6500 in legal fees.
Tristan Thompson
Right when we thought Tristan calmed down when it comes to being a cheater, he strikes again. Earlier this year, porn model and performer Kimberly Alexander claimed that he was the father of her son. Thompson took the test, and it came out negative. Alexander posted on social media a picture of a private DNA report stating that the paternity test was sabotaged.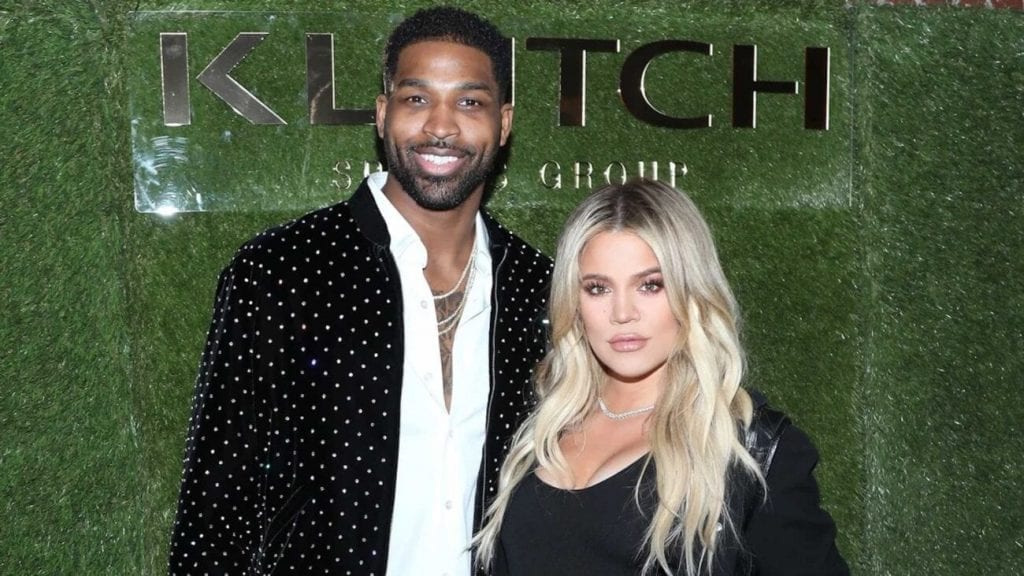 Thompson, advised by his lawyer, filed a libel lawsuit against Alexander. Alexander, who is a Florida resident, was nowhere to be found. In May, the private investigators hired by Thompson found Alexander in North Hollywood, and she finally got served.
Future
Last year, Future was sued by Eliza Seraphin for child support and paternity of her 1-year-old daughter. Future admitted that the two had multiple sexual encounters from 2016 to 2018 when she got pregnant. After he got sued, Future pleaded the court for an injunction to stop the Seraphin lawsuit. He was denied, so he sued Seraphin for defamation; the court dismissed his claims and obligated him to take a DNA test. He refused to take the test and managed to postpone it a couple of times. When he eventually took it, it came out positive. The process concerning the amount of money Future has to pay Seraphinm in child support is still going on.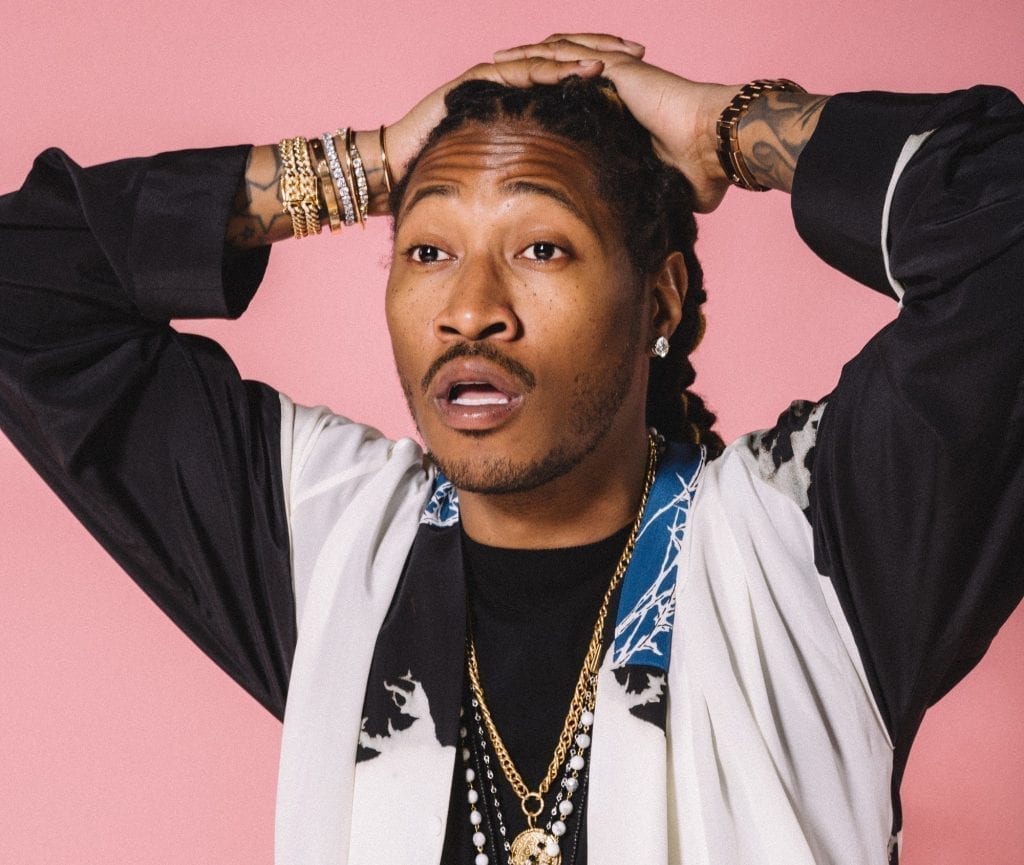 In 2019, another woman claimed Future fathered her son and sued him for paternity, child support, and custody. The paternity test came out positive, and right when she was thought to win the case; she withdrew the lawsuit. Sources report that they settled out of court. Future fathers a total of 8 kids with 8 different baby mamas.
Linda Evangelista
When Linda Evangelista's son was born in 2006, the tabloids and media ware desperate to find out who was the father of her baby. Five years later, in 2011, Evangelista sued the alleged father of her son for paternity and child support.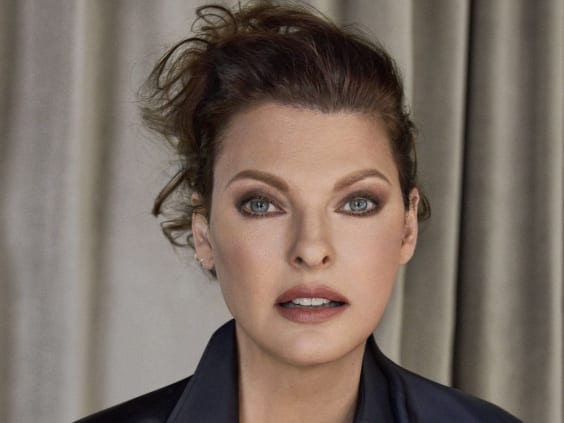 To everyone's surprise, the man was Selma Hayek's husband, Francois-Henri Pinault. The two dated for several months, 4 years before his relationship with Hayek. The lawsuit lasted only four days, and it is said that the two parties settled outside of court.
Tiger Woods
Literature has given us incredible fairy tales: we have Cinderella, Rapunzel, we have Snow White and the 7 dwarfs, and then we have Tiger Woods and the 137 paternity tests. Except that the last one is nowhere close to being a fairy tale. Or is it?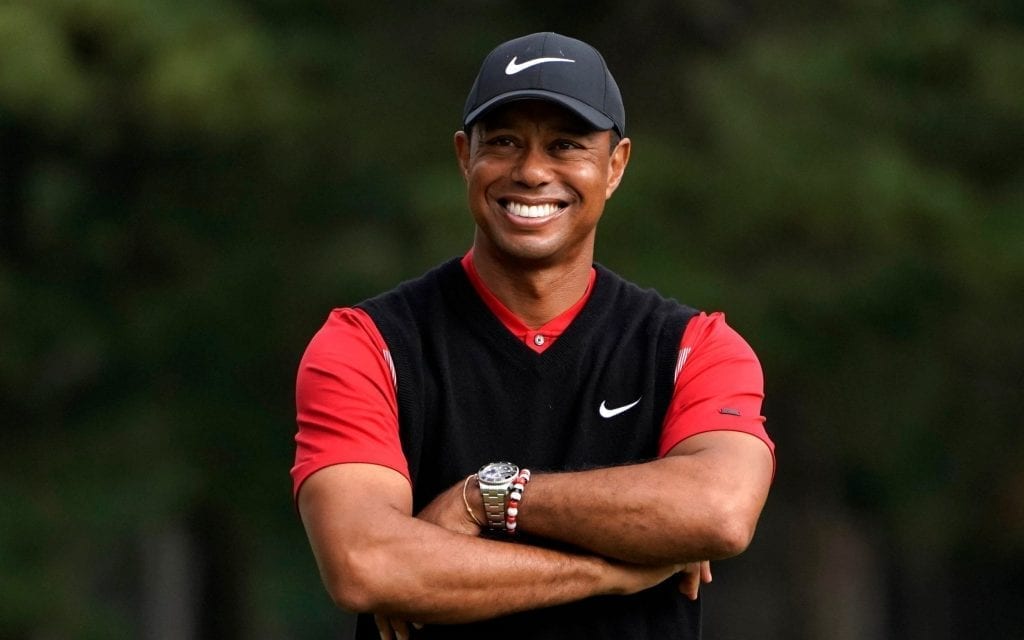 In 2018, Tiger Woods, who is famous for his vast number of infidelities, was ordered to undertake 137 paternity tests. Allegedly 121 women were claiming that their children were his and demanding paternity tests, child support, and custody. Later that year, the news was proven to be fake. Nonetheless, in 2002 Tiger Woods dealt with a real paternity lawsuit. He was accused of being the father of Devon James's child. He denied having any encounters with James, stating that he didn't know her. After the DNA test was taken, the results proved that Woods was not the father.
Cristiano Ronaldo
In 2010, an American waitress accused the football star of rape. The two had a one-nighter in Ronaldo's holiday house. The next day, she reported to the local police that Ronaldo abused her, and she went public with the news. Ronaldo publicly denied the rape accusation stating that it was a consensual relationship.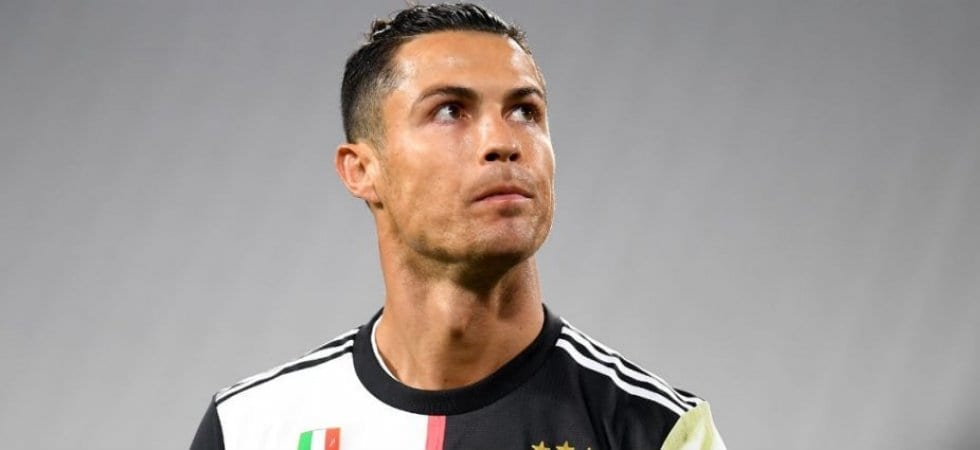 Some months later, she came forward, saying that she was pregnant with his child. He instantly demanded a paternity test, which came out positive. Allegedly, for 10 million dollars, the mother of his child gave up her rights, giving Ronaldo and his mother full custody of the baby boy.
Drake
While on his European "Boy Meets World" tour, Drake was seen in the company of Sophie Brusseaux, a former porn actress- now painter. Five months after the time, Brousseaux went public, saying that she was pregnant with Drake's child. She also shared on her Instagram a couple of texts in which Drake was asking her to have an abortion. Legal action was taken, and Drake was sued for paternity and child support.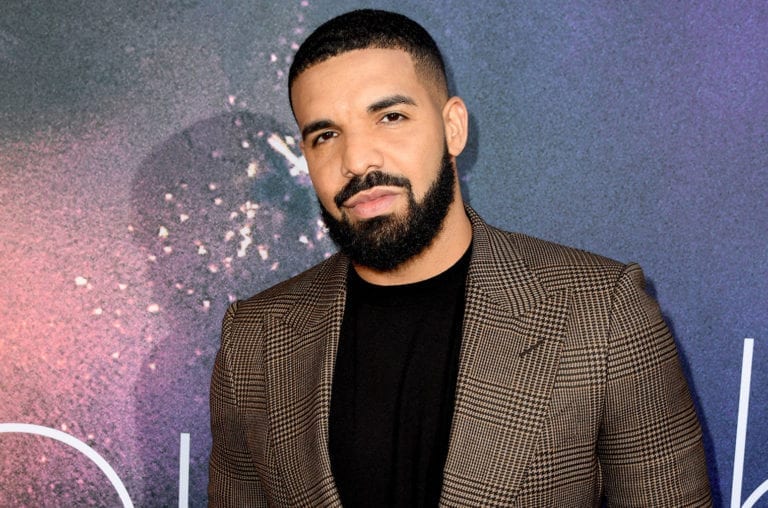 Drake was subjected to three paternity tests, motivating that his skepticism was given by the baby's blue eyes and blonde hair. All of the paternity tests came out positive, and Drake recognized the child as being his. The news of Drake's fathering a child with a former pron star broke when Pusha T released his dissing song. Later that year, Drake confirmed the rumors through one of his songs from his album Scorpion saying:
I wasn't hidin' my kid from the world
I was hidin' the world from my kid
Kourtney Kardadshian
In 2009, Kourtney Kardashian announced that she and Scott Disick were expecting a child together. Soon after, Michael Girgenti came forward, saying that he and Kardashian had an affair and that there was a possibility that the child might be his.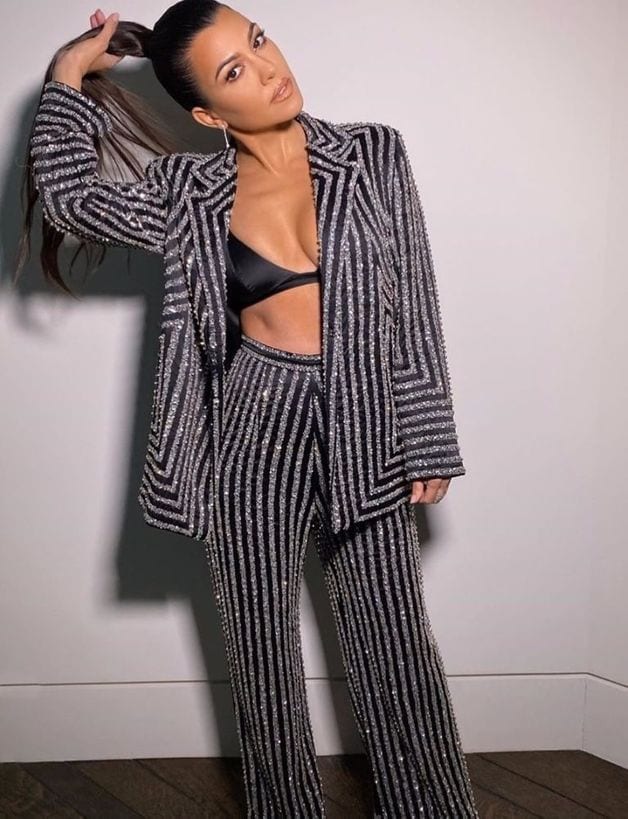 In the beginning, Girgenti sent Kardashian a letter urging her to accept the DNA test and threatening to seek legal assistance if she would not accept. Kardashian declared that she met Girgenti, who is a model, at a photo shoot, and never saw him again after that. After months of Girgenti's pressure, Kardashian gave in and agreed to the DNA test. The test came out negative, and Kardashian sued Girgenti for defamation.
50 Cent
In 1997, rapper 50 Cent welcomed his child with his then-girlfriend, Shaniqua Tompkins. The rapper was happy and declared that his son changed his life. In 2008, after 50 Cent and Tompkins broke up, she sued him over an oral promise that he would give her and her son a mansion in Long Island. They sued each other back and forth for years, which led to the relationship between the rapper and his son growing cold.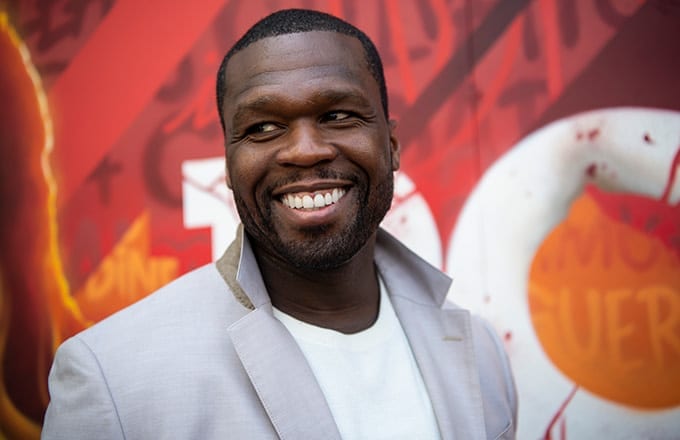 In 2015, in one of his live videos, 50 stated that he doesn't love his son. He also added that the mother of the child had slept around a lot and that he was probably not even his son. In 2019, after a fan asked him about Marquise, the rapper replied that he got the results of a blood test, and the kid was not his. Later that year, 50 publicly disowned Marquise.
January Jones
When the actress became a mom in 2011, everybody was curious to know who the father of her son was. The paparazzi tried to find out more information about who the child's mystery father was, but all they could get was that the father was a well known Hollywood actor.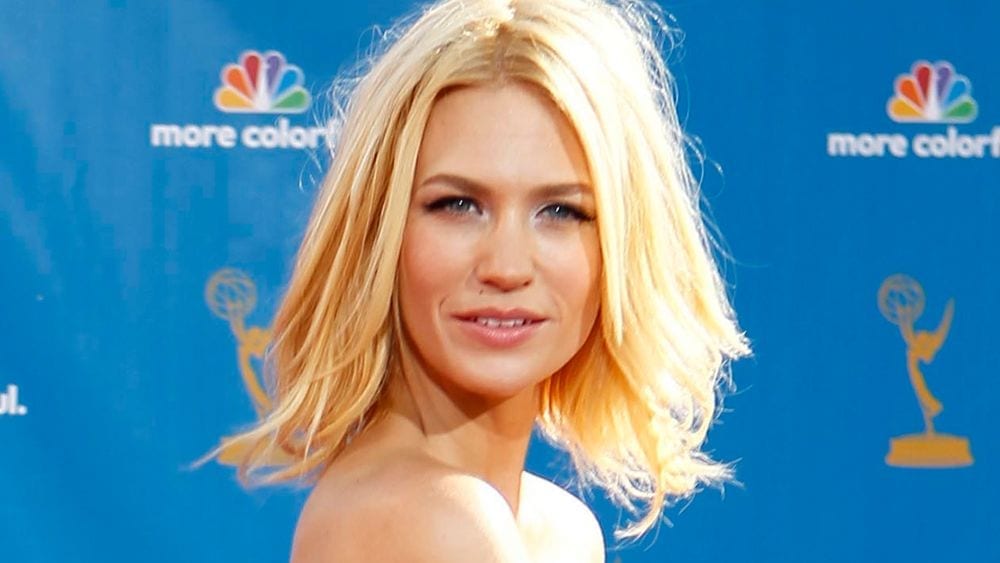 Jones explained in several interviews that he prefers to keep the paternity of her son a secret and that by not revealing his identity, the focus remains on her work and not her personal life. She also stated that being a single mother was always her dream.
Diego Maradona
During his divorce from his wife of 20 years, the opposite party brought proof that Maradona was disloyal and that he fathered a child outside his marriage. The child, Diego Sinagra was Italian. The Italian court recognized Maradona as the father of Diego Sinagra when he was 7 years, after a DNA test was taken. The two met for the first time when Sinagra was 17 years old, in 2003, and Maradona publicly recognized him three years later, in 2007.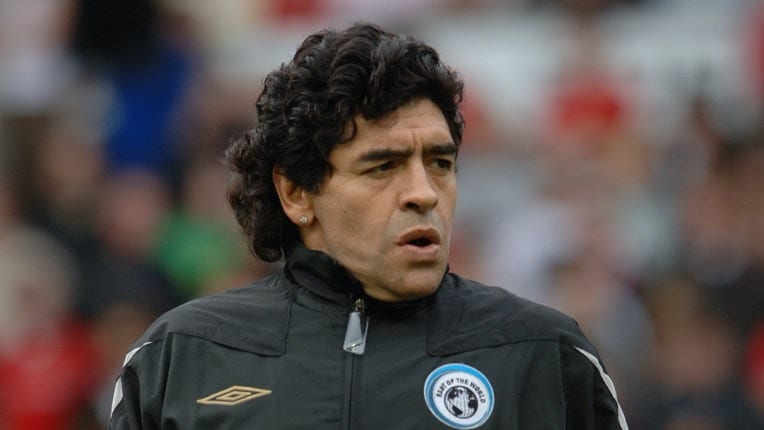 Last year it was confirmed that the Argentinian former footballer fathered three other kids in Cuba. He has a total of 8 kids. In Feb 2020, the 58-year-old proposed to 23-year-old Rocio Oliva, against the backdrop of yet another paternity scandal; if he keeps this up, he will be able to coach his own family soccer team.
Rick Ross
Rick Ross was also a victim of paternity allegations. In 2012, a Georgia woman, Tyrisha Childers, claimed that the rapper was the father of her daughter. The woman was broke, only living off disability payments, and she was seeking child support. A DNA test showed that Ross was not the father, and Childers dropped the case.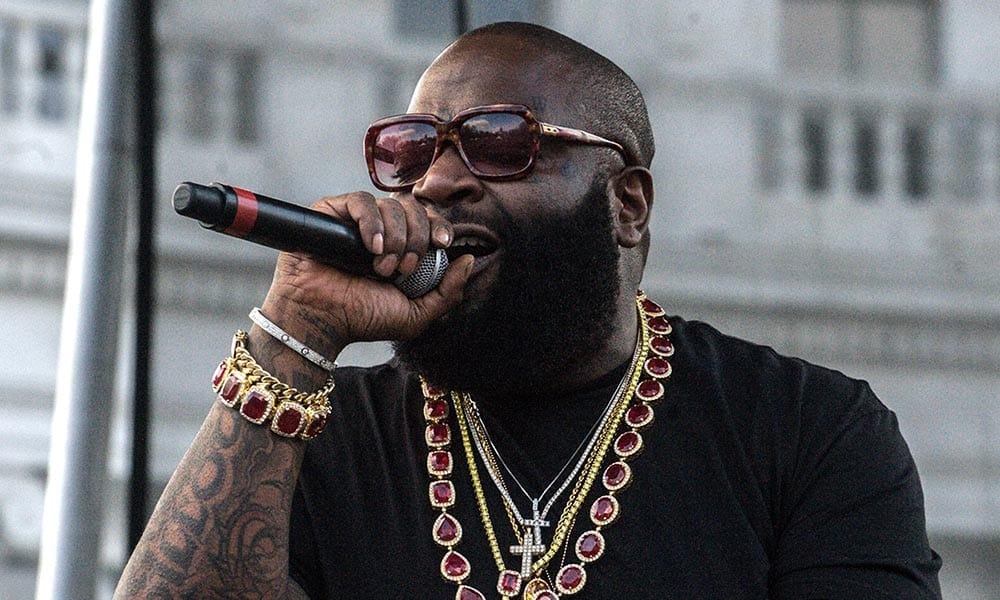 Earlier this year, Ross was hit with another paternity lawsuit. His former girlfriend, Brianna Camille, demanded him to take a DNA test in order to prove that both of her kids are his. The reason for the lawsuit was that he refused to pay their child support. The rapper and Camille are currently expecting their 3rd child together.
Lil Wayne
A Louisiana woman sued Lil Wayne, in 2015, for paternity and child support, claiming that she and the rapper had an affair in 2001. The court ruled in Keiotia Watson's favor, and Lil Wayne was ordered to pay USD5000 in child support even without a paternity test result. The rapper never paid.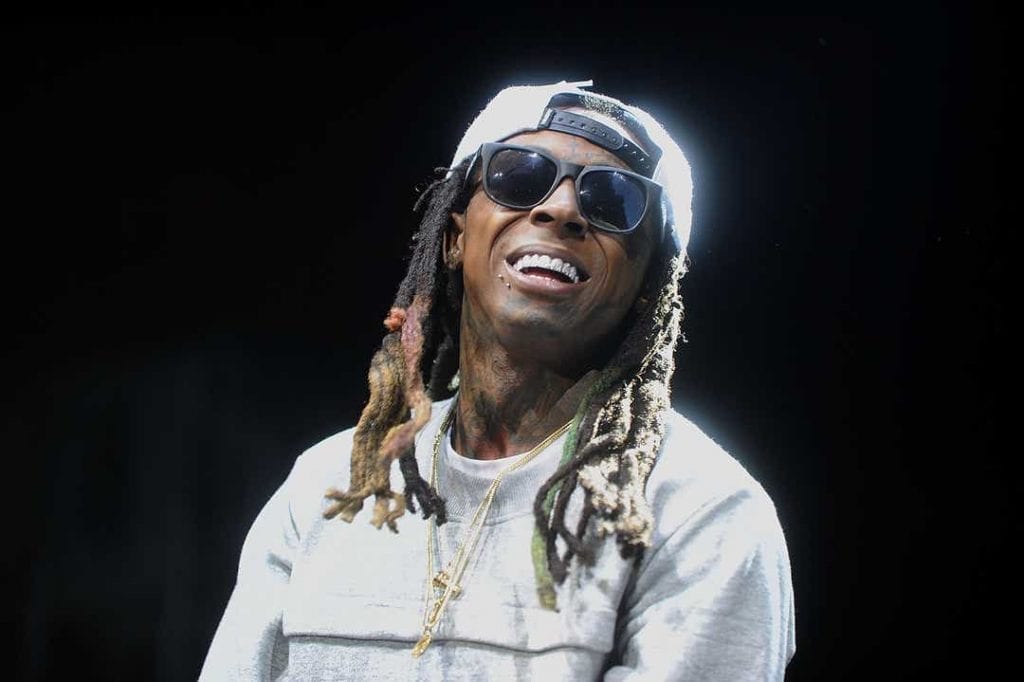 Later that year, Wayne took the test and well, … He was not the father. Science proved that there was a 0.00% chance that he could be the father of Watson's child. Lil Wayne has 4 kids with 4 different baby mamas.
Keanu Reeves
Back in 2009, a Canadian woman accused Keanu Reeves of… wait for it: shapeshifting. Karen Sala told the court that she met Reeves when he moved next door to her, back in Canada. She also said that the actor shapeshifted into her ex-husband and fathered at least 2 out of her 4 kids. She sued him for monthly child support of 150k.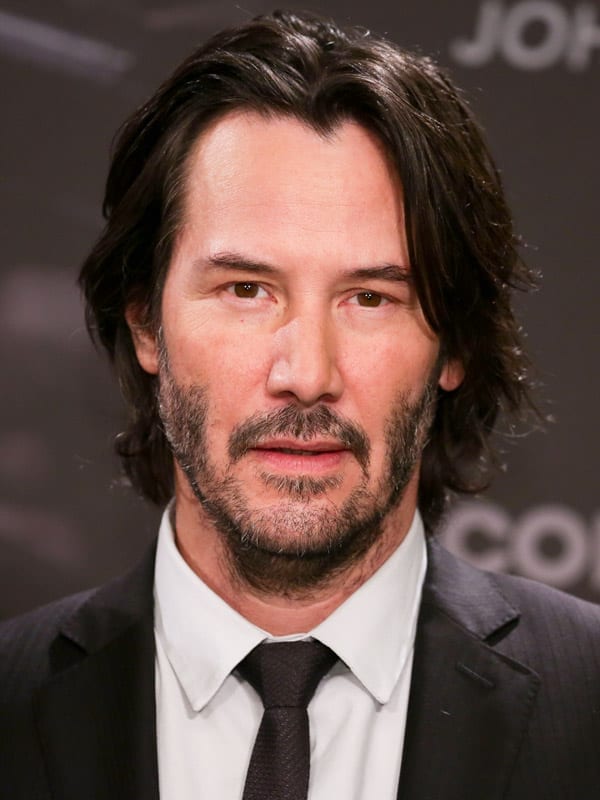 The court asked Sala, who decided to represent herself (no wonder), to provide them with the birth certificates of her children and also samples in order to test her husband's DNA. She refused. Reeves agreed to undergo the paternity test, and exactly as he stated, he was not the father of Sala's kids. The judge dismissed the case. No surprise there.
Kylie Jenner
When Kylie Jenner announced her pregnancy and also the birth of her daughter Stormi, rumors started circulating. Nine months before the birth of her child, Kylie was still dating her on and off again boyfriend, rapper Tyga just as Travis Scott arrived on the scene.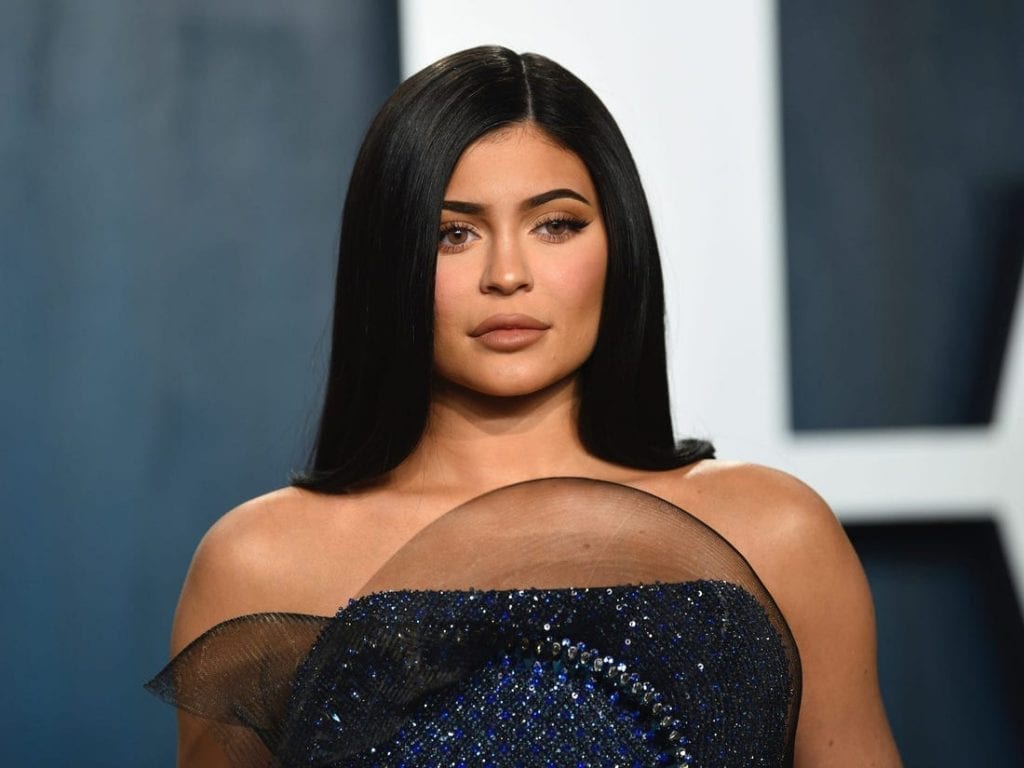 Right after her break-up with Tyga, Kylie started dating rapper Travis Scott whom she claimed was the father of Stormi. During the pregnancy, Tyga allegedly asked the lip kit mogul to undertake a paternity test, but she refused. After the birth of Stormi, tabloids posted a screenshot of a conversation between Tyga and a friend in which Tyga was admitting that Stormi is his child. To put an end to these allegations, Kylie Jenner agreed to the paternity test and the results showed that Tyga was not the father.
Carmelo Anthony
The Knicks basketball player was accused of being the father Genesis Harlo, by a woman, Mia Burks, whom he had met back in 2016, and according to unconfirmed rumors, they had a brief affair. His alleged daughter was born a year later in 2017.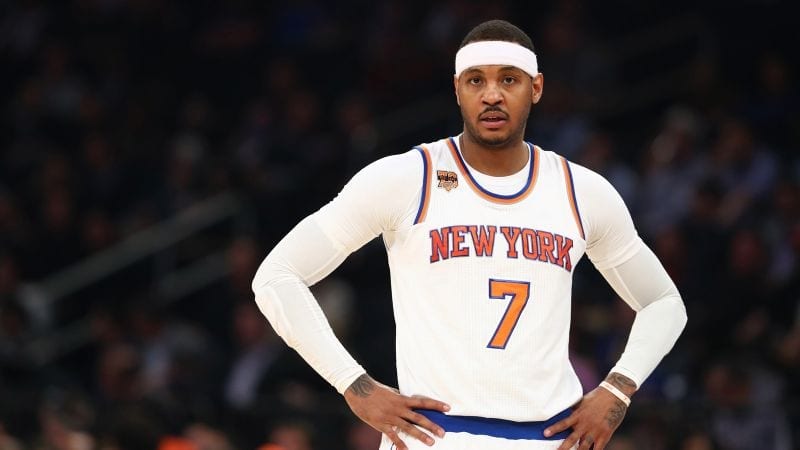 After the woman came forward, Anthony and his wife, La La Anthony, separated. The basketball player remained silent about the situation, and sources told tabloids that Burks's accusations were not true. When asked by a fan if any paternity test was taken by Anthony, Burks confirmed it. Burks also added that the basketball player is not involved in raising their daughter. Till today, Anthony has not made any declarations concerning the paternity of Burks's daughter.
Mark Anthony
Before his marriage to Jennifer Lopez, Mark Anthony was caught up in a paternity scandal. Cuban dancer Elizabeth Leyva sued Anthony for child support claiming that he was the father of a child and saying that he was not stepping up to his role as a father.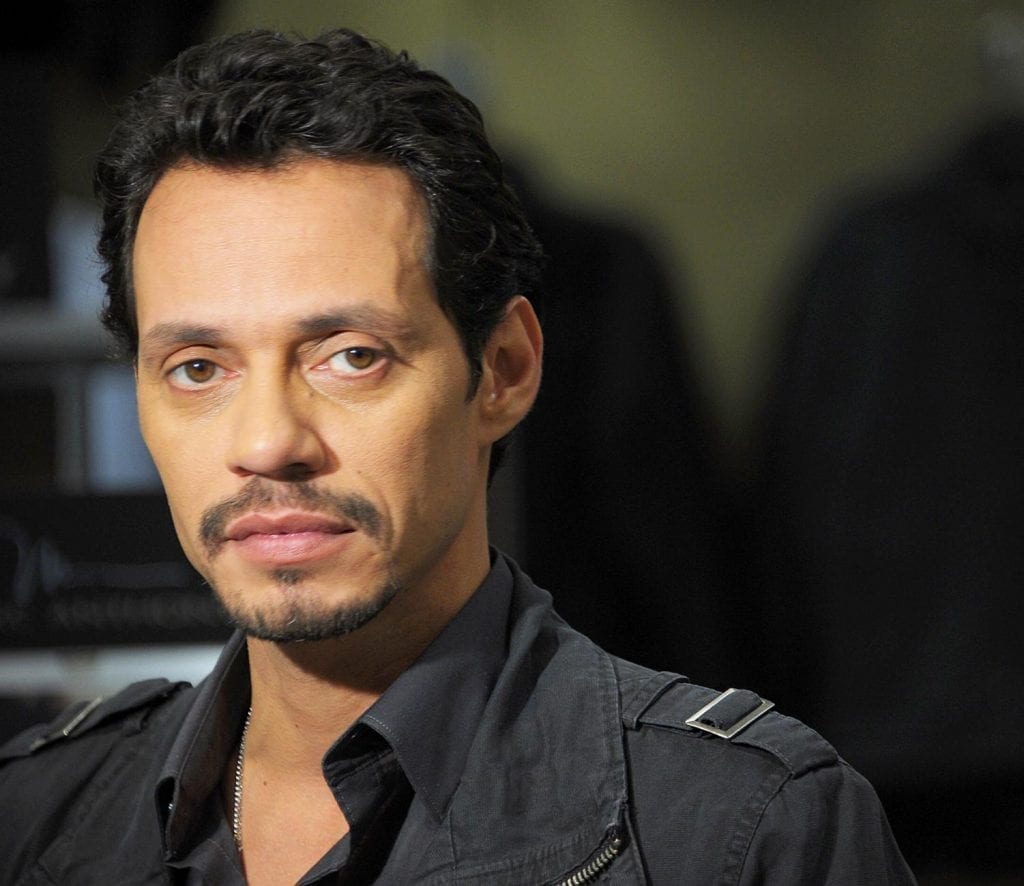 Anthony declared that he had not been involved with Leyva and that the paternity test would prove it. He took three paternity tests at three leading paternity test Laboratories in the world. All three of them confirmed that he was indeed not the father.
Padma Lakshmi
The Indian author and Top Chef host revealed in her memoir " Love, loss and what we ate" that when she got pregnant, she didn't know who the father was. When Lakshmi became pregnant, she had dated two men at the same time. The baby's dad was either Teddy Forstmann, the CEO of IMG, or Adam Dell, the brother of the founder of DELL.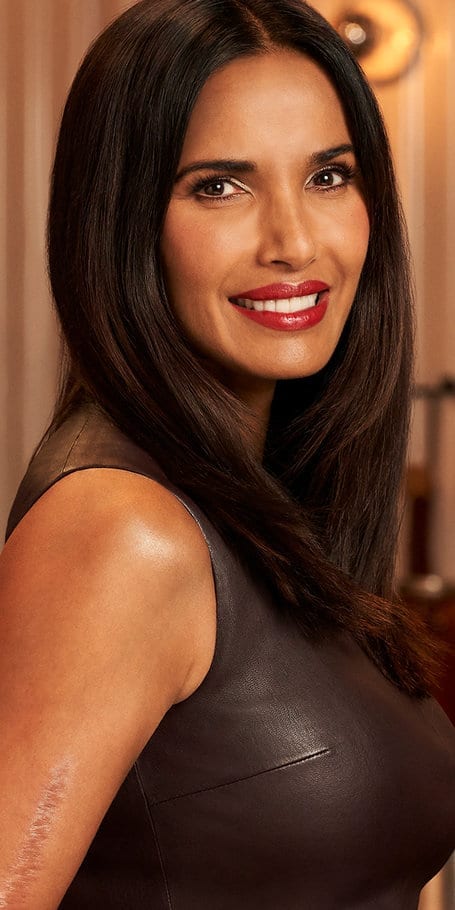 She was dating Forstmann at the time, and she had to tell him that the baby might not be his. A paternity test showed that Dell was the father. Even though Forstmann was angry when he found out about the paternity of the child, he and Lakshmi stayed together.
Flo Rida
Rapper Florida did not manage to stay away from trouble either. He was accused, in 2012, by Gloria Holloway that he was the father of her two years old son. Although Flo Rida vehemently denied fathering Holloway's child, the Court of Florida ordered him to pay child support.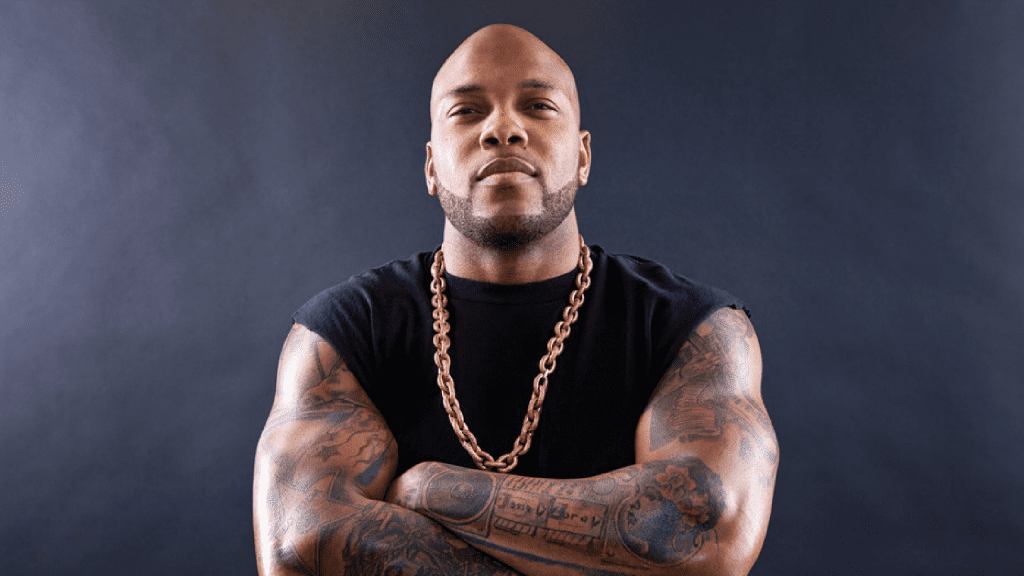 Flo Rida's lawyers appealed the court's decision, and the rapper had to undertake a paternity test. It took nearly two years of legal wranglings before he finally released the negative results, and Holloway withdrew her accusations after much baby mamma drama.
Gavin Rossdale
In 2004, news of Gavin Rossdale having a daughter with singer Pearl Lowe broke… and man, it got messy. Pearl had always wanted to find out the paternity of her daughter. She always had a feeling that the father of Daisy was Rossdale, but she decided to proceed with a DNA test only when her daughter was 15 years old. Her intention was never to seek child support from Rossdale but just to find out who Daisy's dad really was.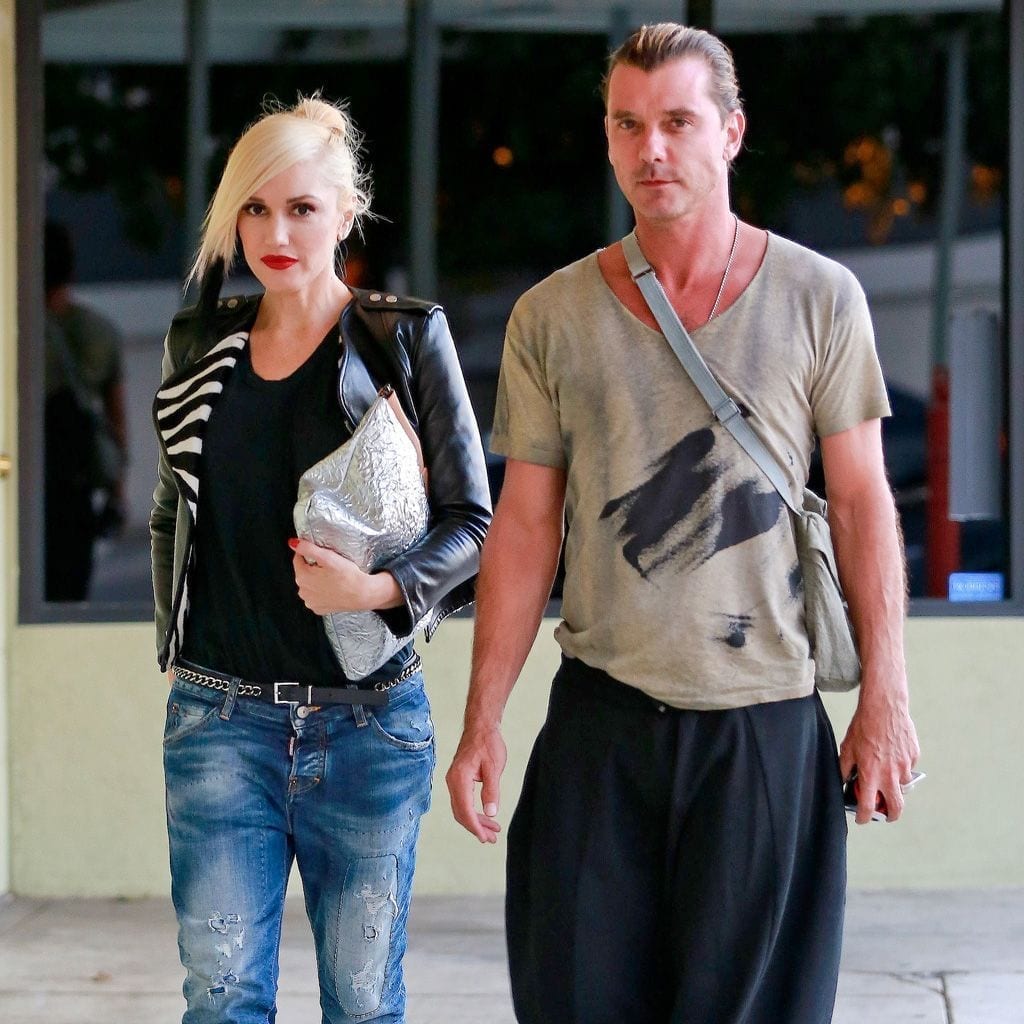 Initially, Rossdale refused to undertake the DNA test in fear that it will destroy his then marriage to singer Gwen Stephani. After a series of exchanged letters, he gave in. The test came out positive, and it left Gwen Stephani devastated. Rossdale and Daisy had always had a close relationship because, ironically, the singer was her godfather. After the result came in, the two continued growing their relationship, but this time as father and daughter.
Bill Cosby
In 1970 the actor had a love affair with Shawn Upshaw. Their alleged daughter was born in 1974. For years Upshow tried to make Cosby recognized her child but the celebrity refused. Upshaw and her daughter threatened Cosby that they would sell the story to the tabloids. They asked for a total of 40 million $ in exchange for their silence. The actor refused.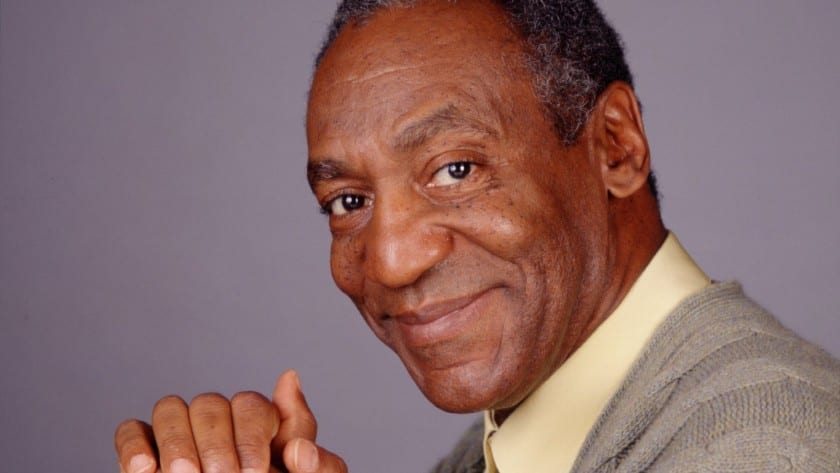 In 1997 Upshaw publicly accused him of drugging, raping, and getting her pregnant in 1973. She also accused him of not recognizing and taking care of their child. Cosby declared that he gave Upshaw 100k $ for 20 years in order for her to keep the affair and child a secret. Finally, his alleged daughter went to prison for extortion.
Mick Jagger
In 1999, Brazilian model Luciana Morad filed a lawsuit against Jagger for paternity, child support, and custody of her 10 months years old. Jagger was ordered to take a paternity test, and even though he denied being the father of Lucas, science proved the opposite.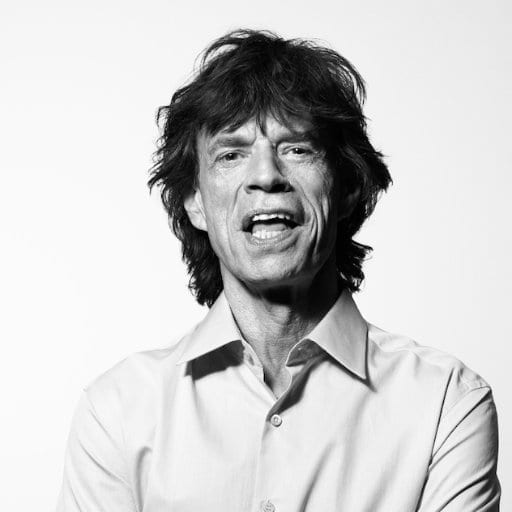 After the results, all hell broke loose. Morad demanded monthly child support of 35k $, Jagger only offered 10k$. Because the rock star had six other kids too who he was paying child support, the court of New York decided that 10k$ would be enough to support the needs of Morad's son.
Mel Gibson
In 2006, a 29 years old woman accused the Australian actor of being her father. She stated that her intention was not to benefit from the actor's fortune but just to get to know the man that she had been told was her father. The alleged daughter, Carmel Sloane, asked the actor to recognize her as his daughter. If Gibson was going to refuse, she threatened to sue him to force him to get a DNA test. There is no exact information on how the case ended.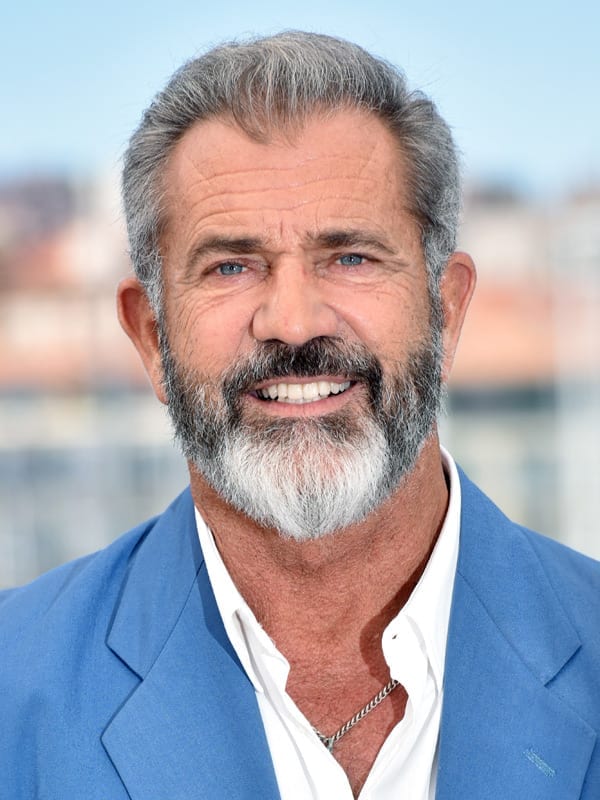 In 2019, the actor had to undertake yet another paternity test when his cheating girlfriend, Russian model Oksana Grigorieva found out that she was expecting a baby. The test proved the little girl was indeed Gibson's biological child.
Stephan Bing
When the famous British model, Elizabeth Hurley, found out about her pregnancy, it was right after her break up with her then-boyfriend, the film producer Stephen Bing. His denial of the paternity accusations led to Hurley filing a lawsuit against him.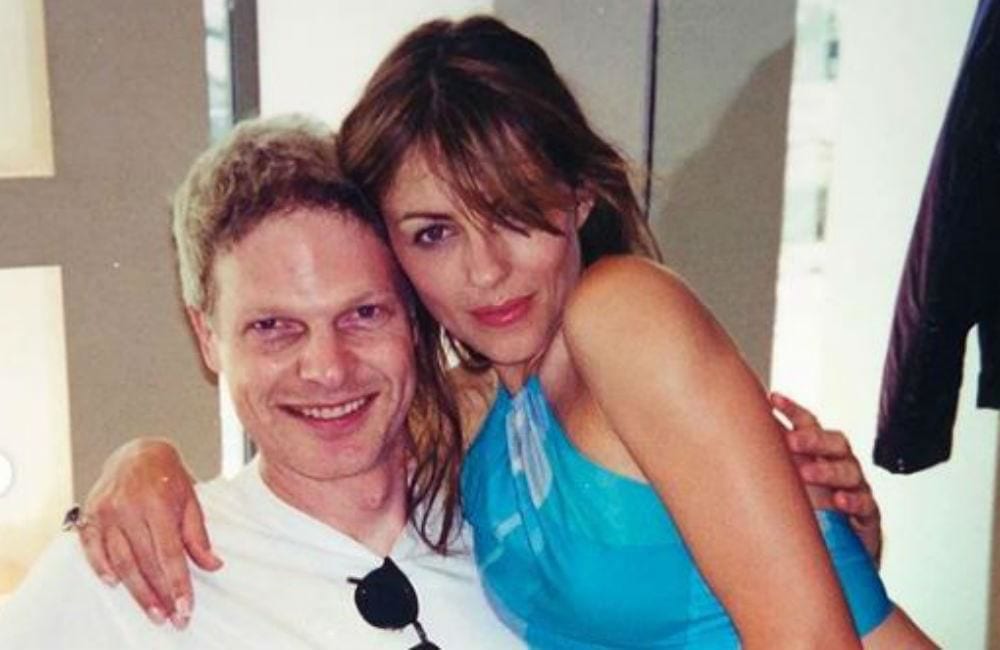 Hurley made it clear from the beginning that she didn't want any money from Bing and that all she wanted was for him to take responsibility and recognize Damian as his son. A paternity test was ordered, and Bing was proven to be the father. After finding out that Damian was indeed his son, Bing offered to transfer 1.2 million dollars into the child's trust fund, but Hurley refused vehemently.
Jude Lowe
Months after a one night stand, actor Jude Lowe was hit with the accusation of being the father of Samantha Burke's unborn child. The British actor did not exclude being the father of Burke's child, but he demanded that a DNA test be taken for proof.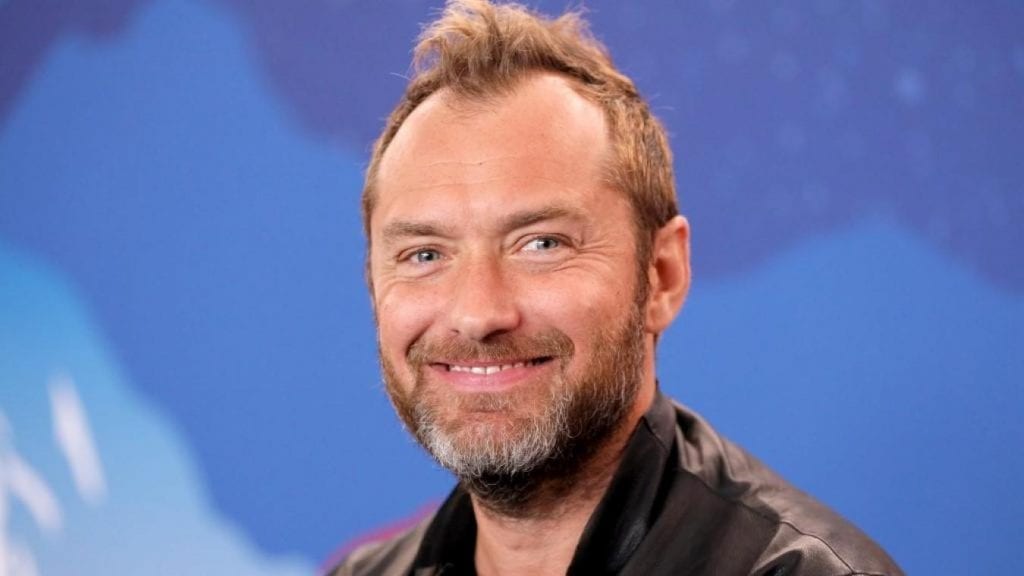 Law, who at that time was already the father to 4 kids, promised to support Burke's child entirely if it was proved that he was indeed the father. The test results came back positive, and he kept his promises.
James Brown
After the tragic passing of the soul artist in 2006, numerous women came forward, claiming that he was the father of their children. Tomi Rae Hynie, a formal back up singer of Brown's, was one of the accusers who claimed he was her baby daddy.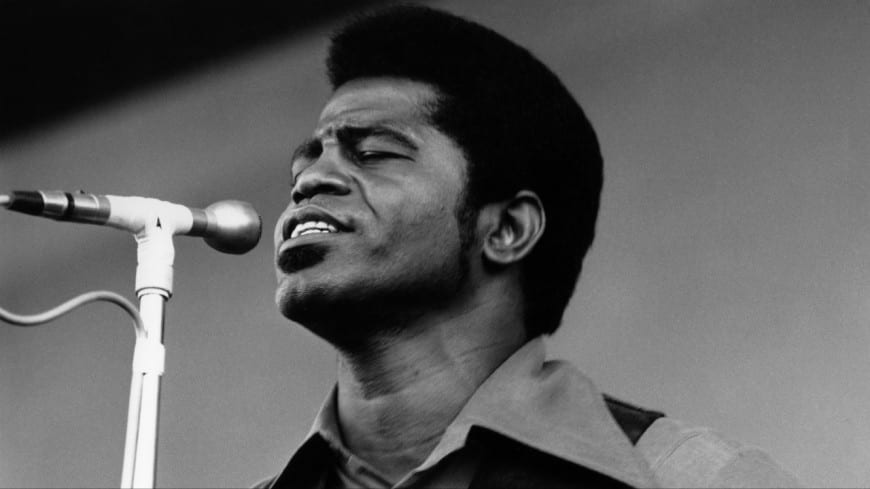 To prove the paternity, the court of South Carolina ordered a DNA test. The test results showed that Hynie was not lying. Despite the results, Brown and Hynie's son couldn't get anything from his deceased father's fortune because, unfortunately, the kid's name was not mentioned in the artist's will.
Megan Fox
When Megan Fox revealed her pregnancy with her third child, the entire Hollywood started circulating different rumors. The actress, who was still technically married to Brian Austin Green but separated, refused to give any details about who the father was.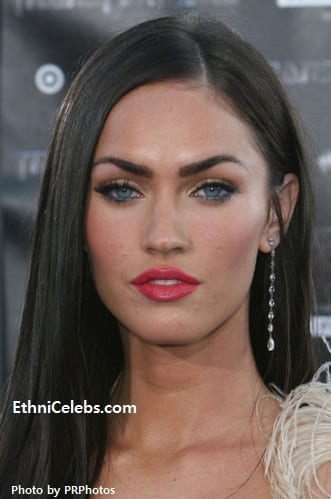 Then rumors started circulating Hollywood incriminating three big A list actors: Shya LaBoeuf, Jake Johnson, and Will Arnet. The actress put an end to the gossip when she posted on her Instagram page a collage of pictures of her with all the three men, writing in the description: #NotTheFather. After this, sources started speculating that the father of the unborn child might be Green, the estranged husband of the actress. No paternity tests were done, and to this day, the paternity of her child is unknown.
Lauryn Hill
Right after Lauryn Hill and her husband, Rohan Marley, broke up due to his affair with a Brazilian model, rumors of Hill being pregnant started circulating. When the pregnancy was confirmed, everybody assumed that the father was Marley since the couple already had 5 kids together.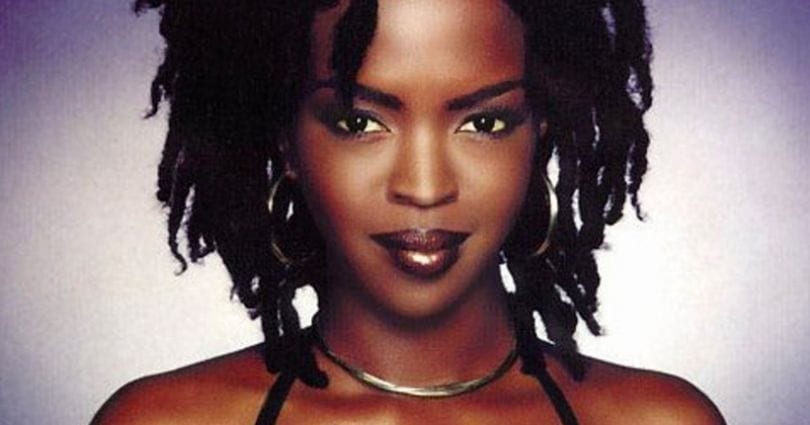 Marley denied fathering Hill's child, saying that they were separated way before she got pregnant. After the rumors started, Hill came forward and stated that he was not the father of her child and that she preferred to keep the identity of her baby's father a secret.
Monica Cruz
In 2013, the Spanish actress, who is also the younger sister of Penelope Cruz, announced on her blog that she was going to be a mother. Cruz was not dating anybody at the time, which was something that triggered the curiosity of the tabloids and also of her fans even more.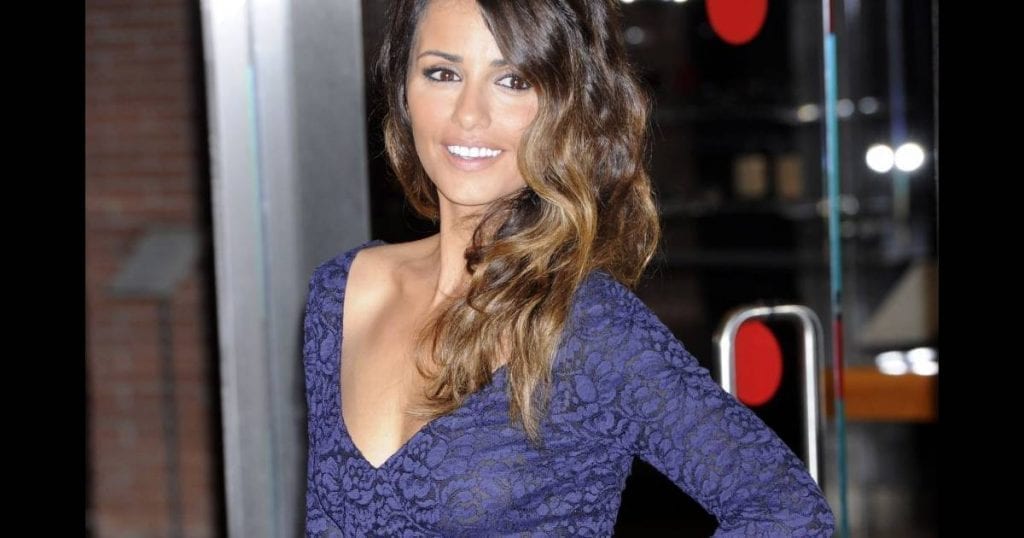 After a tabloid publication mentioned a paternity test in one of their articles related to the subject, the actress came forward, stating that there was no need for one since her daughter was conceived via a sperm donor, putting the question of paternity to rest.
Geri Halliwell
Another Spice Girl had to deal with the same paternity mess. Let's admit that hers was nowhere closer to as messy as Mel B's was. After a short fling with the screenwriter Sacha Gervasi, Halliwell found out about her pregnancy and decided to keep it a secret for as long as she could.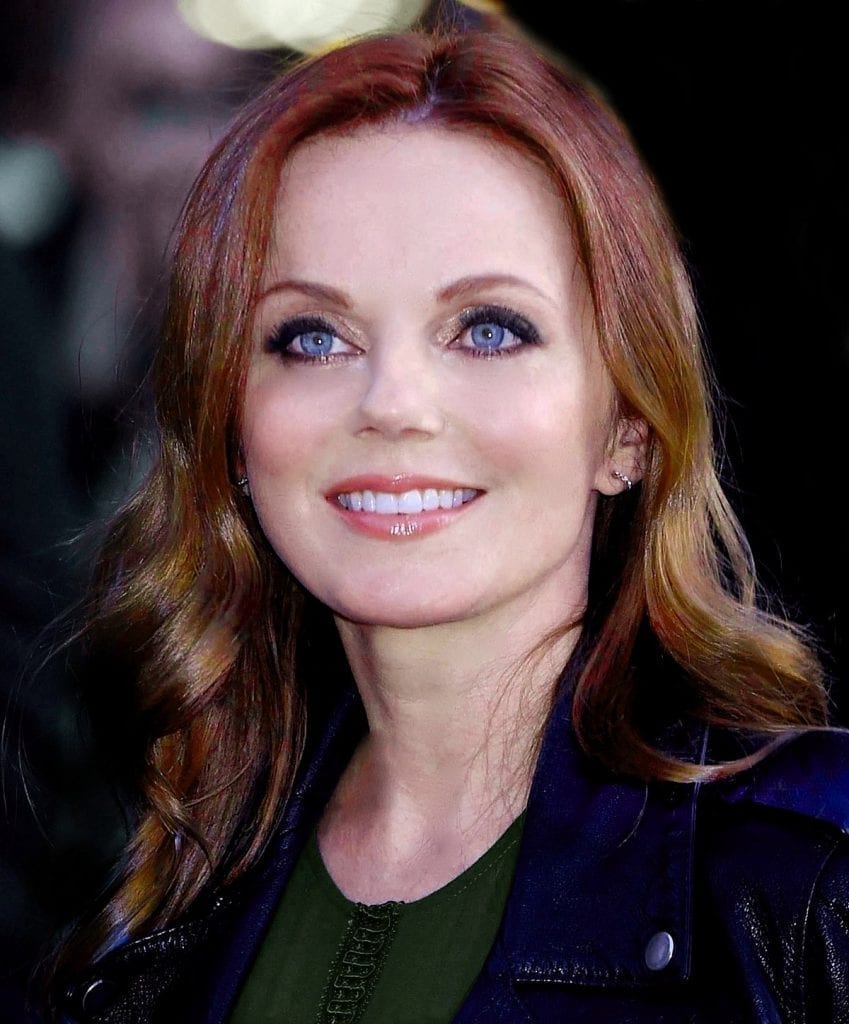 Sources close to the singer eventually revealed the identity of the father of Halliwell's child, but nobody could confirm the accuracy of the rumors. One year later, in 2007, she sat down with a journalist from The Observer, and when asked if the rumors were true, she confirmed it.
Juvenile
After 13 years of unpaid child support, in 2012, rapper Juvenile decided to legally ask for a paternity test of his 13 years old son. He motivated his demand, saying that the mother was known for sleeping with multiple men, and he wanted to make sure he was indeed the father before proceeding with the payment of the child support.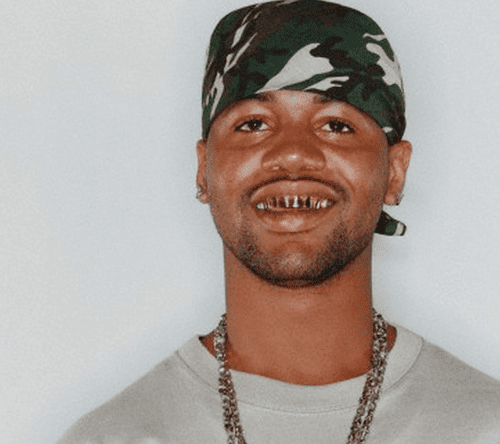 Despite the rumors, Juv's legal demand was proven to be just a strategical move: "My son acts and looks just like me. I am doing this for procedural reasons to get custody,", he told TMZ. It appears that his name was not on the child's birth certificate- and the paternity wasn't the question, he just wanted the legal recognition.
DMX
In 2004, rapper DMX was surprised by a paternity lawsuit filed by Monique Wayne. The rapper did not give up that easily and demanded a paternity test which… you guessed it, came out positive. DMX had no choice but to pay Wayne child support. After he lost the case, while on a podcast, he told the host that Wayne took advantage of him and…raped him.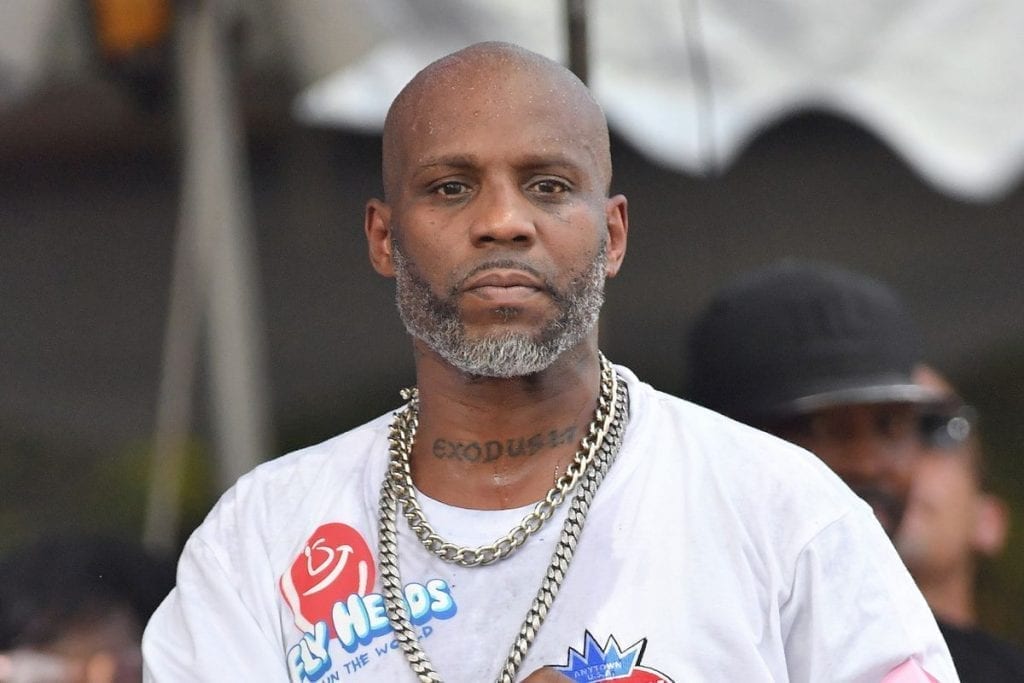 Soon after the declaration he made, DMX was hit with a defamation lawsuit. The court of New Jersey decided he was guilty and had to pay Wayne 1.5 million dollars. In 2015, DMX was arrested and incarcerated for failing to pay child support.
Busta Rhymes
In 1998, after a one night stand with Jill Miskelly, rapper Busta Rhymes was sued by the woman for paternity and child support. Sources reported that the lawsuit was unexpectable for the rapper who had been paying Misskelly a total of 1.2k$ a month ever, outside any court order, ever since the birth of her daughter.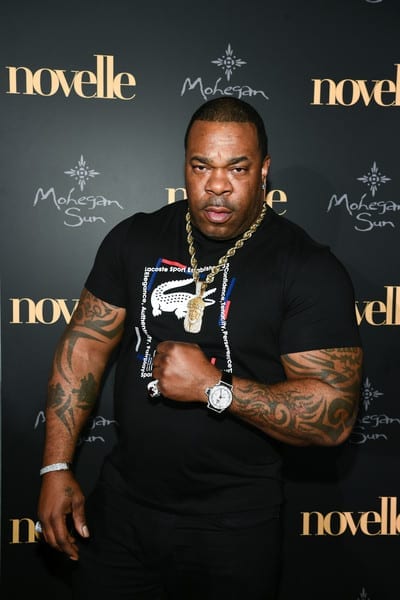 Busta had to take a DNA test, which came out 99,996% positive conclusion that he was indeed the baby's father. After the result, the court of North Carolina decided the rapper had to pay more than 1.2k$, according to his income.
Bebe Buell
In 1976, the former model was caught up between two flings with two famous men, Steve Tyler (Aerosmith) and Todd Rundgren. She fell pregnant and welcomed a baby girl in 1977. At that time, she was dating Rundgren, and both of them knew that there was a possibility that the singer was not the child's father. He did not care, and he recognized Liv as his daughter and gave her his last name.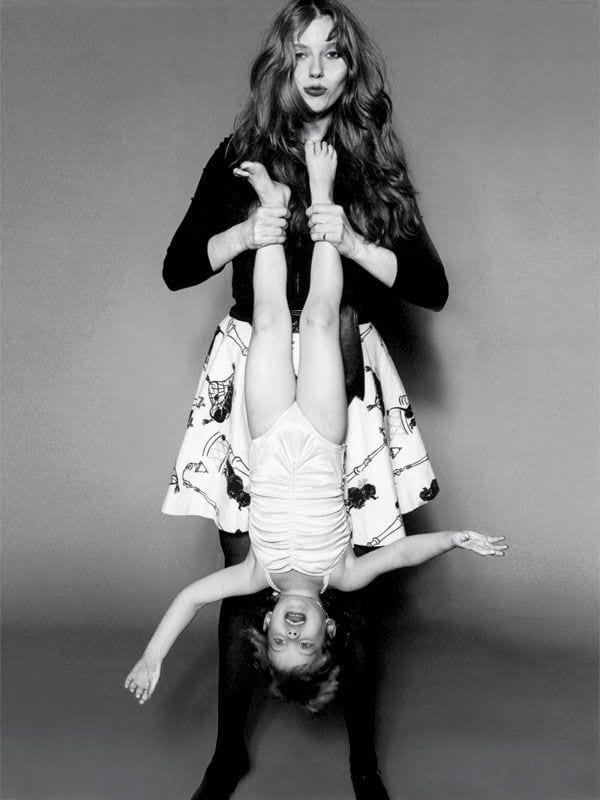 At the age of 11, Liv discovered by reading her mom's journal that Steve Tyler is her actual father. After she got the confirmation of her father and also a positive paternity test, Liv contacted him. The two have developed a beautiful father-daughter relationship, but she admitted on still having a strong relationship with Rundgren, who was her father figure.
Pit Bull
In 2011 singer/rapper Pit Bull was sued by Barbara Alba for child support. Even though it was a shock for everybody, it was reported that way before the lawsuit, Pit Bull undertook on his own initiative a test, which returned with a positive result.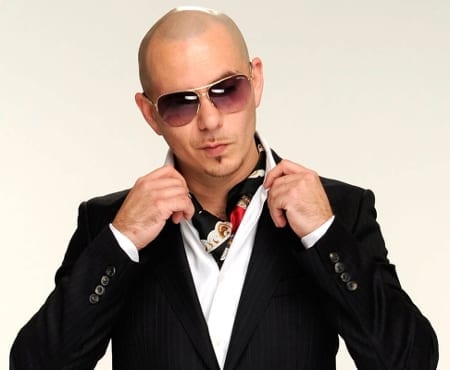 Also outside court, both parties agreed that the singer would pay 3k$ a month. He was up to date with the payment, but Alba decided that she wanted more money from the singer. In the end, the problem was amicably solved outside court.
Michael Lohan
New York Post published the story of Kristi Kaufmann, a woman who claimed that in 1995, after a short term fling with Michael Lohan, that she fell pregnant with their daughter Ashley. Kaufmann admitted that she told Lohan about Ashley when the girl was 10 years old.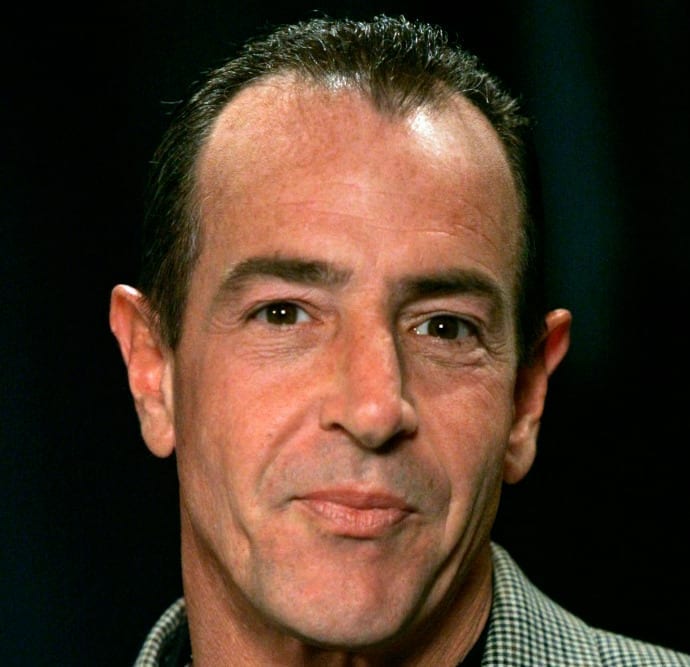 The actor took a DNA test in 2008, and the test proved that he was the father of Kaufmann's daughter. Despite the result of the test, Lohan refused to publicly admit that he was Ashley's father and also refused to pay any child support.
Arnold Schwarzenegger
The actor and former California governor found himself in a paternity scandal too. In 2014, a former employee of Arnold Schwarzenegger broke the news when she admitted that the actor fathered her son. After learning about the love child, Schwarzenegger and his wife Maria Shriver separated.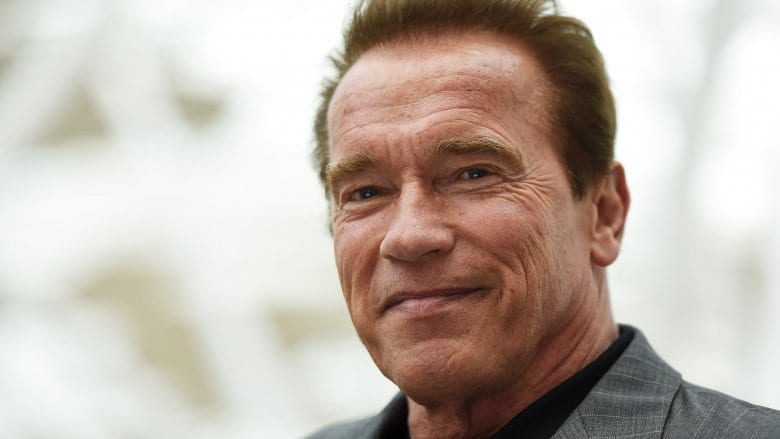 The actor knew about his son, and although he never legally recognized the child, he took full responsibility, taking care of both of them financially. There are many conflicitng reports of if or when a DNA test was ever taken to determine if in fact the Terminatior was the baby's father.