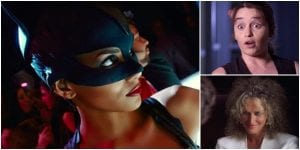 Actresses Who Wish They Didn't Star in These Popular Movies
By Karen F
---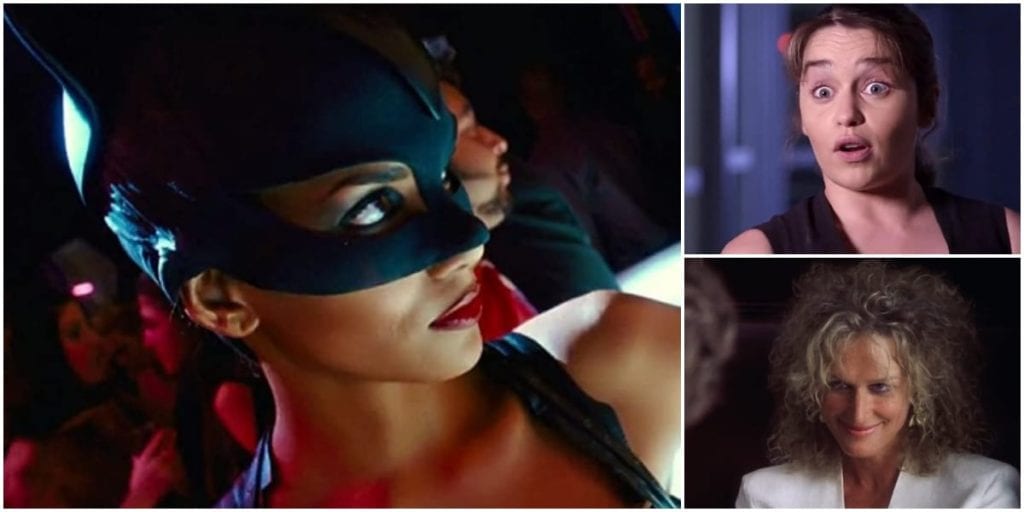 We all have movies that we love and scenes in certain movies or TV shows that hold a special meaning to us. However, for actors and actresses, it is a whole different meaning for them. In fact, a lot of them hold regrets forever making those movies. Honestly, after looking at this list, we don't blame some of them for having a couple of regrets. Some of them had to perform for hours under pressure without any breaks. While some actresses were traumatized for life. The world of acting can be glamorous but behind closed curtains, there's a lot of planning and sometimes overworking involved. These stunning actresses will always be a symbol of beauty but let's try to delve into their acting history too.
Grease 2 – Michelle Pfeiffer
We all know and love the cult classic, Grease. So, when Grease 2 came out, fans were pretty excited to see how the new story unfolds but sadly the second Grease movie fell on its face and dragged poor Michelle Pfeiffer with it in its greasy plot…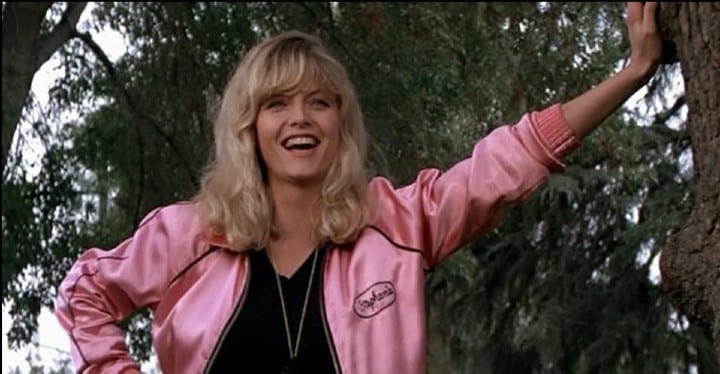 She has since regretted acting in that movie and blames her young age for accepting the role. But oh well, you can't expect every movie you get to be a gem, though. Lucky for her, the movies she played in next showcased her enormous talents.
Titanic – Kate Winslet
This particular one surprised us! Well, perhaps it shouldn't, because not everyone has the same reaction to movies, right? However, you'd think the leading lady of one of the biggest blockbusters ever would have loved the fact that this iconic movie catapulted her to stardom.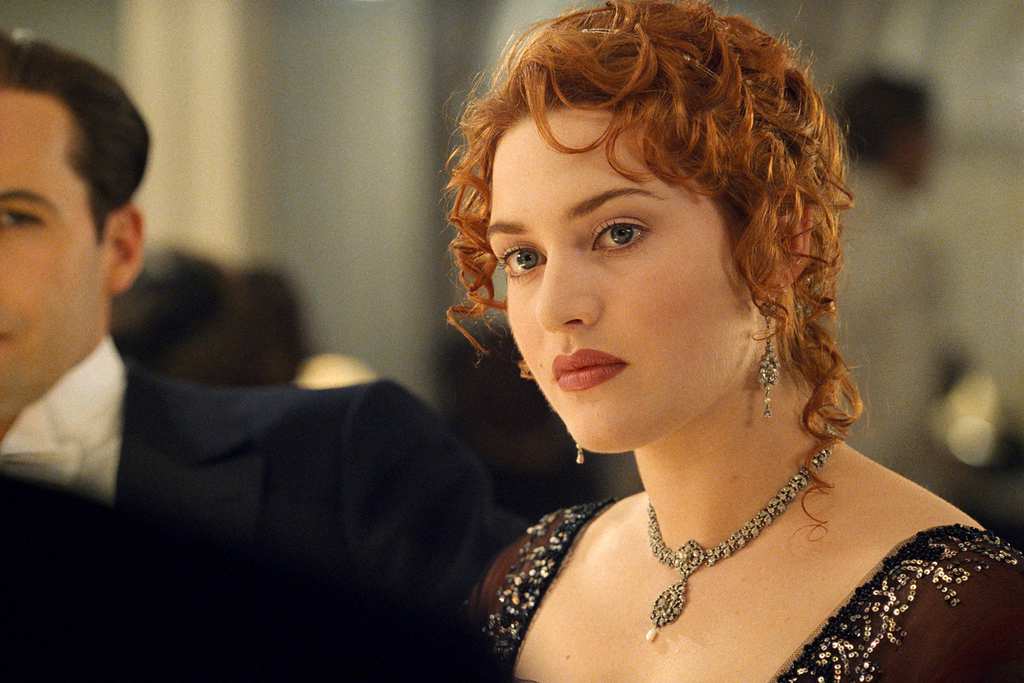 On the other hand, we understand where she is coming from. While the movie was great at first, Winslet started to realize that all people know her for is for her iconic Titanic scene. She has acted in a myriad of movies but she will always be remembered as the girl who asks Jack to paint her like one of his French Girls.
Transformers – Megan Fox
Transformers was a beloved comic for all ages worldwide and when it hit the screen for a live-action feature, the world went nuts for it! And when they knew Megan Fox was going to be in it, the ticket sales went even crazier.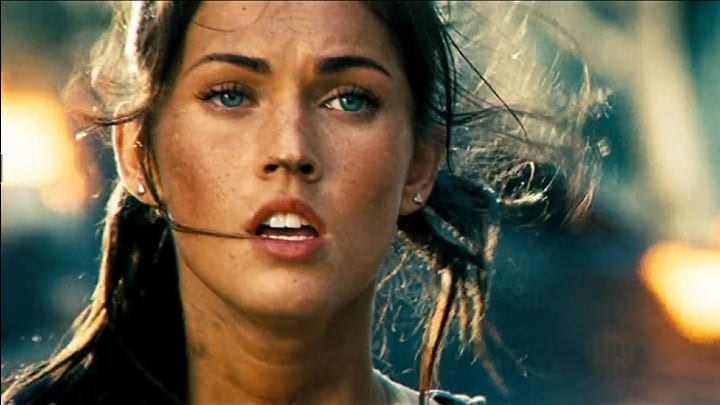 For Fox, however, she wasn't too happy about that. She knew that people rushed not to see the movie but to see her on the screen and that just left a bad taste in her mouth. We don't blame her; it's horrible when people decide to oversee your skill and just focus on your looks. Sure, she was very attractive in the movie but she's usually very pretty anyways.
The French Lieutenant's Woman – Meryl Streep
Meryl Streep is a queen and you can't change our minds. In fact, everyone in Hollywood would agree with us. To quote Cameron Tucker in Modern Family: "Meryl Streep could play Batman and still be the right choice". And we second that completely! To the Bat Mobile, Streep!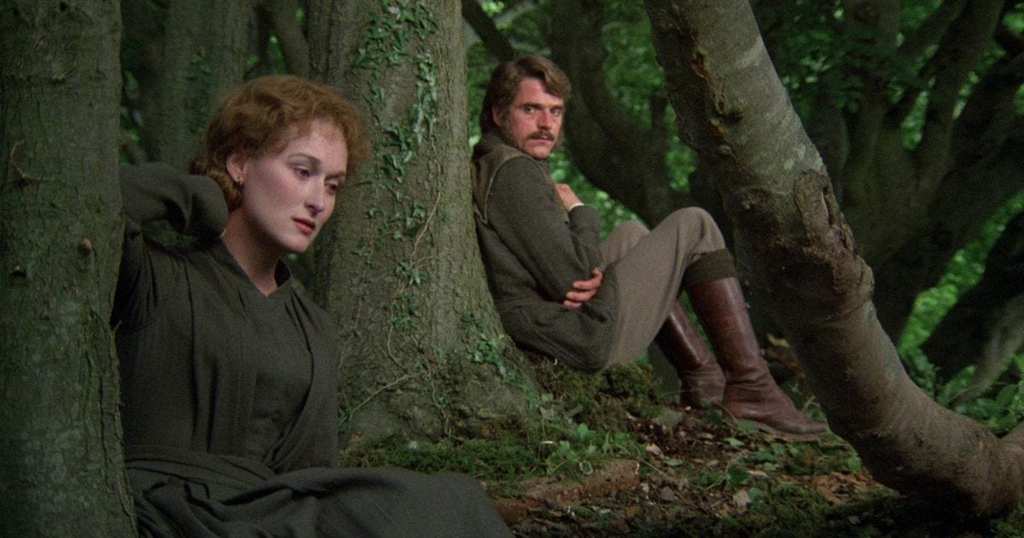 So when we look back at all the films she has done, we think: "Wow! What an artist!" But for Streep, she can't seem to look back at her role in The French Lieutenant as something that she was very fond of because she didn't feel like she was living it.
Burlesque – Cher
When you put together a star-studded line up of casting, you bet your tickets are sure to sell out. And sell out it did with Burlesque. The cast included high profile actresses such as included Christina Aguilera, Kristen Bell, Julianne Hough, and of course, Cher.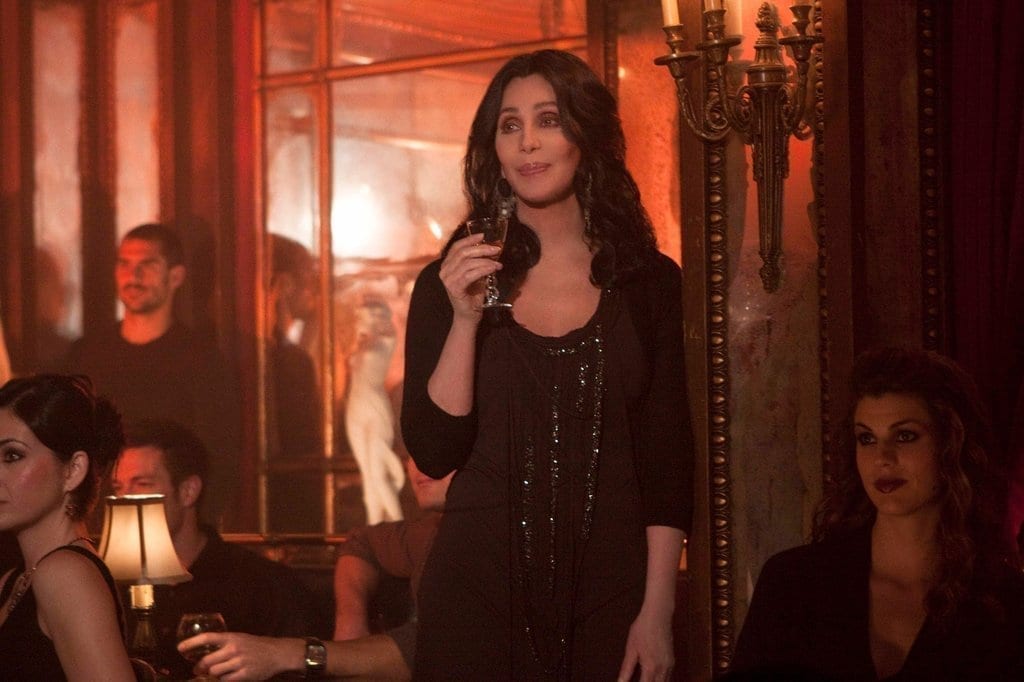 However, Cher has been very open about her opinions about the film. While she agrees it's a good film and she did enjoy filming it but she just felt that because of Steve Antin's bad directing, it fell short of being a great film. Ouch. You sure know how to hit it where it hurts…
Fatal Attraction – Glenn Close
Glenn Close has had some of the most memorable roles, has accumulated numerous accolades and was considered one of the greatest actresses of her time. She has played so many memorable characters, perhaps most famously in the live-action remake of 101 Dalmatians as Cruella De Vil!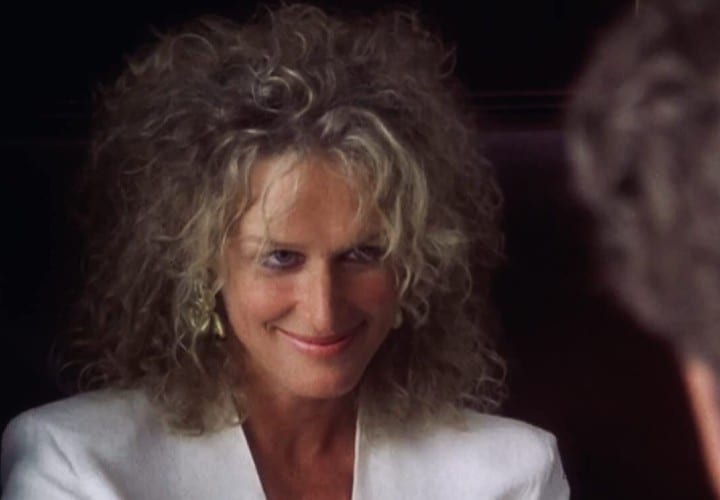 Many people easily remember her truly frightening character in Fatal Attraction and while lots of her fans loved her in it, she thinks differently. She knows the movie gave her the push she needed to reach the limelight, but as she looks back on it, she realizes that the storyline was just a bit too problematic for her taste.
Hotel Chevalier – Natalie Portman
Sometimes a great movie can be torn apart by the fans themselves, and that is precisely what happened with the movie Hotel Chevalier. Natalie Portman was proud of her role in the movie and did not have any issues with it until the movie came out.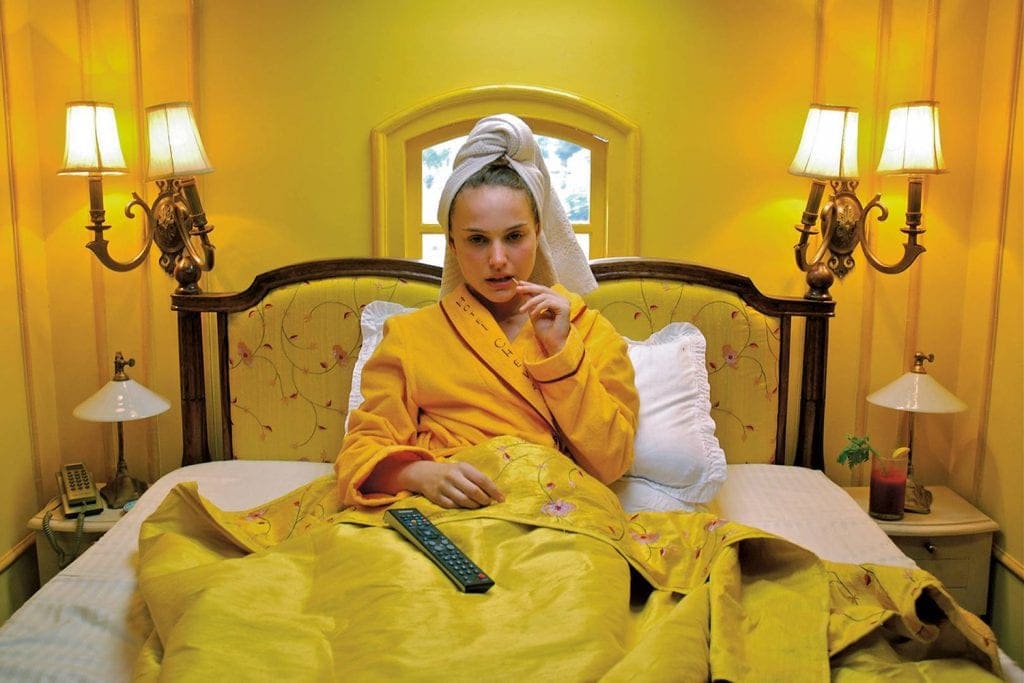 Instead of having the audience take in and understand the complexities and artistic nature of the movie, all they focused on was the fact she took her clothes off and that angered her greatly to the point where she regrets ever doing the film.
Knocked Up – Katherine Heigl
Once upon a time in the Hollywood kingdom, Katherine Heigl was a must-have in a lot of movies, and producers sought out this A-lister. However, it's a well-known fact that Heigl can get a little picky when she chooses her movies.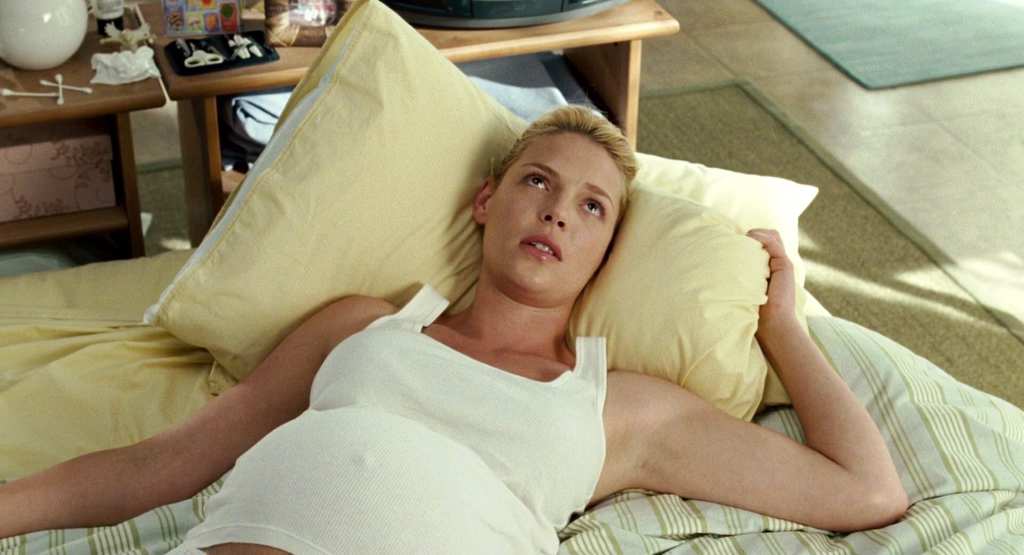 Which is why it's of no surprise that she hated the fact that she acted in the movie Knocked Up. She felt as if she could not understand her character and therefore could not connect with her. Sadly, this comment of hers got her into a bit of trouble and her acting career started slowing down.
The Amazing Spider-Man – Sally Field
In the Spiderman comic books, Aunt May was originally seen as an old woman who is very gentle and motherly towards Peter Parker. But as we all know, Aunt May has gone through a lot of transformations throughout the Spiderman universe.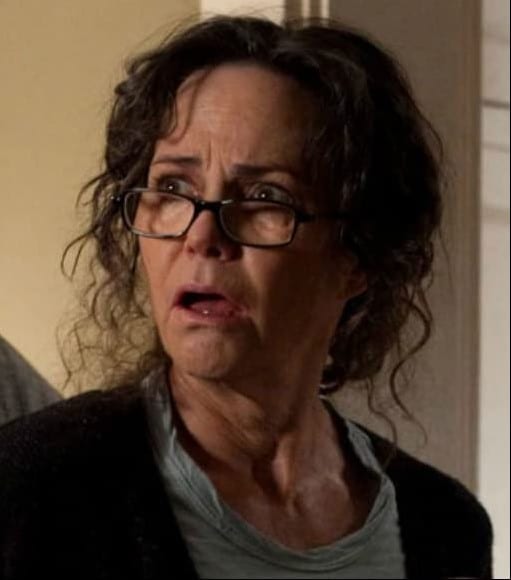 When Sally Field got the role of the character she felt as if it was too difficult to put a concrete character in Aunt May and felt her performance was severely lacking. Well, we think she did pretty great seeing as no other Aunt May's has had that significant of screen time.
Elektra – Jennifer Garner
It's been a very long time since we have seen Jennifer Garner in an action-packed movie. In fact, she's more known for her roles in rom coms like 13 Going On 30 or Valentine's Day that we sometimes forget she actually played Elektra!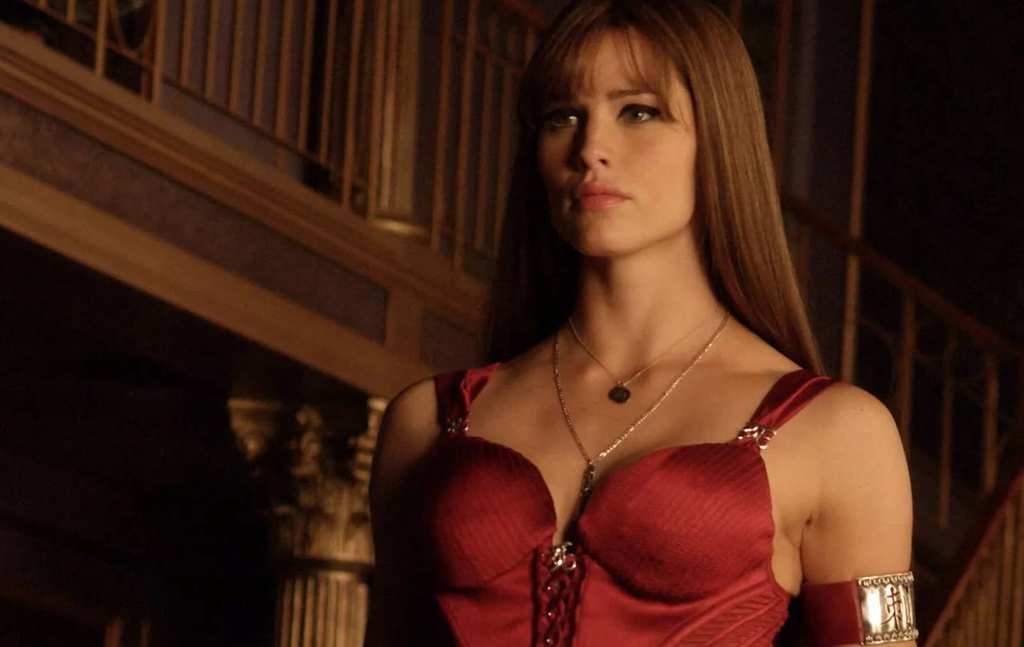 Unfortunately, Garner really disliked the role and she didn't even want it in the first place. Elektra made her debut in a Daredevil film and soon got her own spinoff, but that meant Garner would have to put the suit back on despite her personal reluctance.
Casino Royale – Eva Green
Being a Bond Girl has its ups and downs as you get famous for your sexiness but not really for anything else. Because well, Bond Girls are usually just that — which is why when Eva Green was cast for the part, she felt the same way.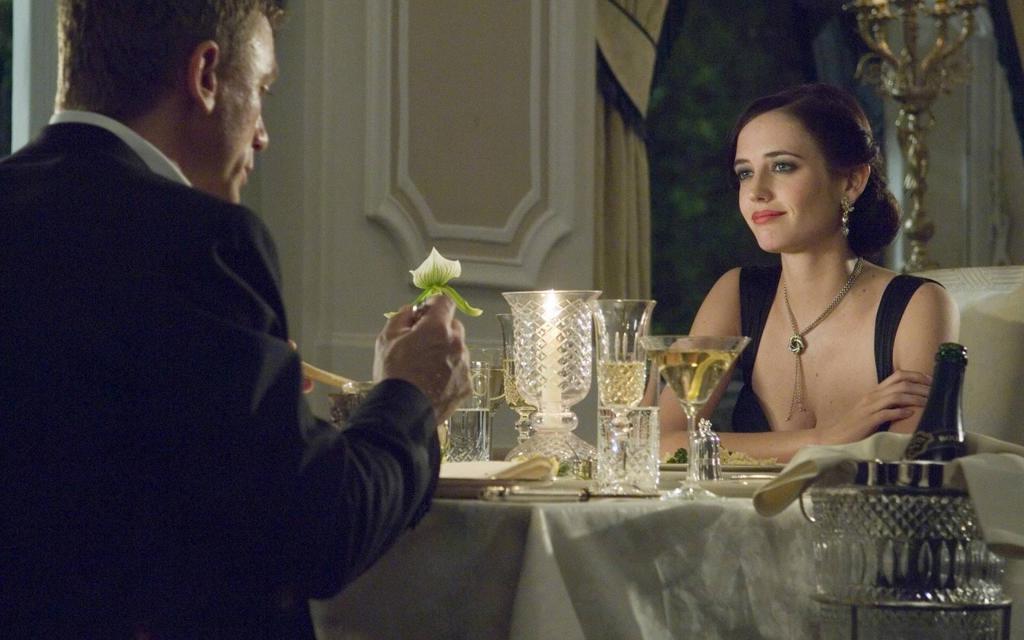 When she was offered the role, her initial response was to turn it down, but her agent pushed her to take it. While this particular Bond Girl was given a more in-depth storyline than usual, Green still ponders over whether or not people only see her as another Bond Girl.
Mother! – Jennifer Lawrence
Everyone knows bubbly Jennifer Lawrence as the girl who is relatable and down to earth and insanely funny. She's also done quite a number of award-winning films like The Hunger Games, X-Men, and Silver Linings Playbook. Plus, she even has the title of substitute host on The Jimmy Fallon Show, on occasion.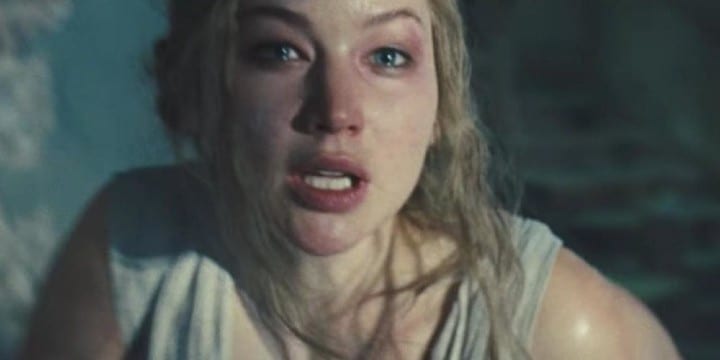 So, with all those awards and titles under her belt, could there actually be a movie that Lawrence regrets making? The answer is yes. When she filmed the psychological thriller Mother!, she felt as if the direction went a bit too far for her liking.
Fantastic Four: Rise of the Silver Surfer – Jessica Alba
Working as an actress can be demanding. Each producer will always seek a different way their leading lady should act. So you will be in a constant battle of being too skinny or too fat or too sexy or too drab. And if you get a role as a superhero?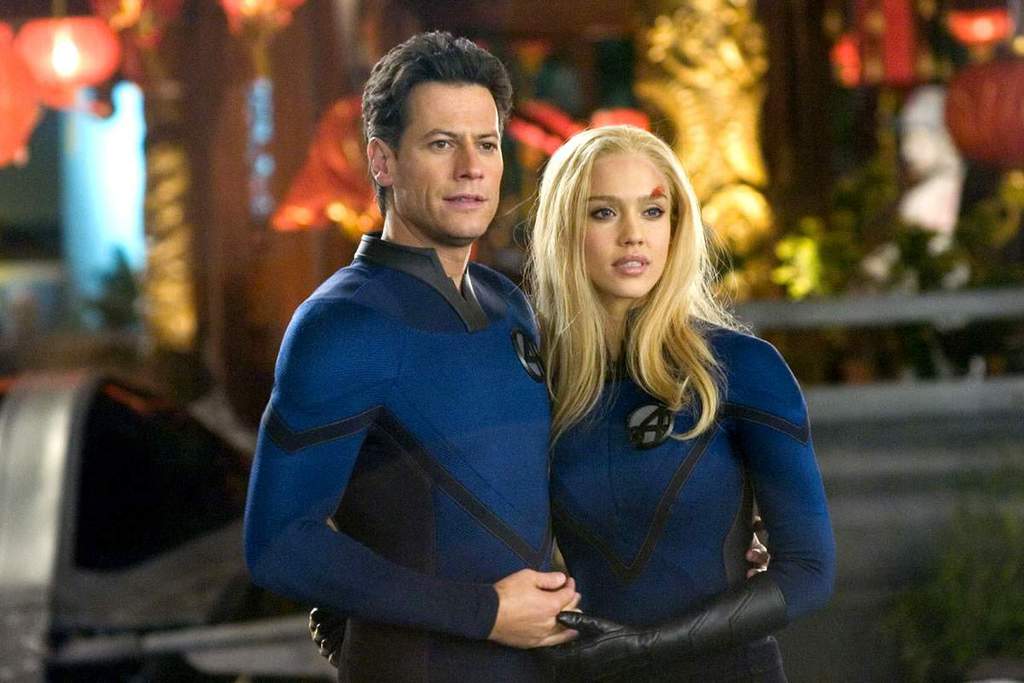 Well, back then, if you could be a female superhero and not be sexy as a requirement for the part, it was unheard of. Jessica Alba did the movie Fantastic Four: Rise of the Silver Surfer and felt that working with the director was difficult. At one point, Tim Story had even asked if she could look prettier while crying…What?
Catwoman – Halle Berry
Halle Berry's career is nothing short of amazing. She is a chameleon when it comes to acting and can easily slip herself into roles with vastly different personalities. The one movie that showcases this is Catwoman and honestly, we do believe it was the best casting choice ever!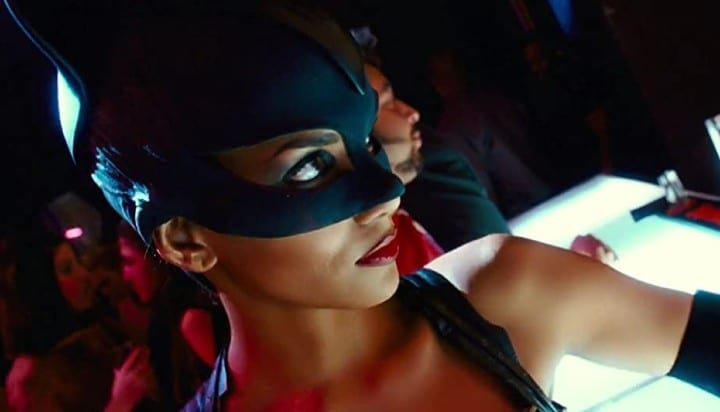 She transforms back and forth from a shy, nerdy woman to a feisty, bombshell of a woman! And while we thought the movie was fantastic, Berry could not agree with that — and nor did the critics. She even said "god awful movie" while accepting an award for her role.
The Help – Viola Davis
The Help was an amazing and uplifting movie that gave audiences everywhere a peek at what it was like during the segregation era in the Deep South. The movie was made even more amazing thanks to the choice of casting and how exceptional the actors and actresses were in it.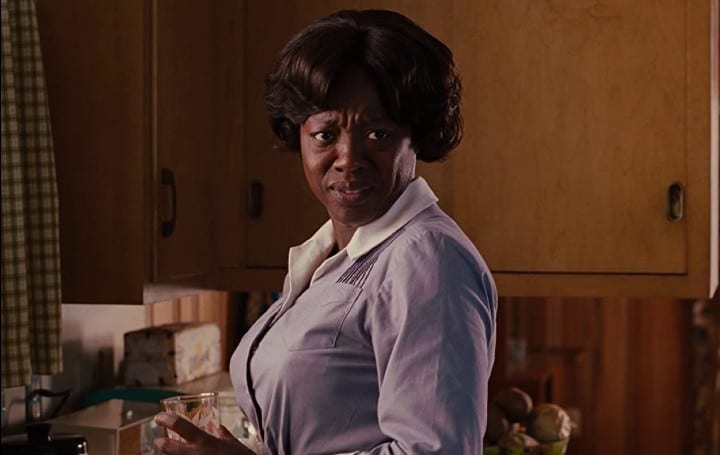 However, Viola Davis, who played a maid named Aibileen Clark, felt as if the movie should have centralized the plot around the voices of the maids themselves and not their employers. Honestly, this is very true! The name of the film is called The Help, so it makes sense that the film would be centered around the help. Unfortunately, the movie took a very different turn.
The Breakfast Club – Molly Ringwald
The Breakfast Club is and was a cult classic that is being watched to this day! The Brat Pack gave teens everywhere a chance to see someone relatable on screen and gave adults a peek as to what teens are facing. It's a coming of age film that took the world by storm and is quoted rather frequently.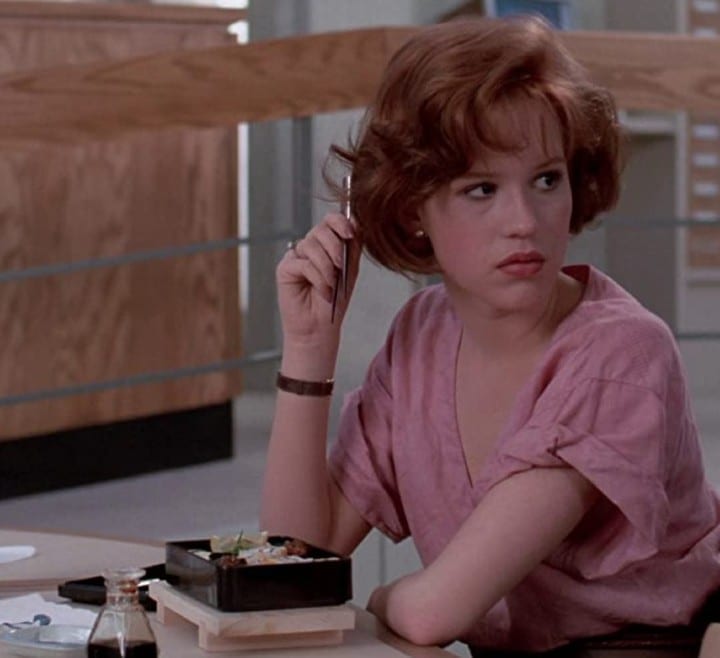 However, Molly Ringwald isn't singing its praises. We may have loved her character but she disliked acting in the film because she felt as if the movie did not portray women properly at all. In fact, she is even more upset that she didn't voice her disapproval at the time.
Australia – Nicole Kidman
Nicole Kidman is also one of the most incredible actresses out there. She is more than able to switch to any character with a drop of a hat. In fact, her role in a recent movie, Bombshell, just solidified her acting chops. However, she too has some regrets over her choices in films.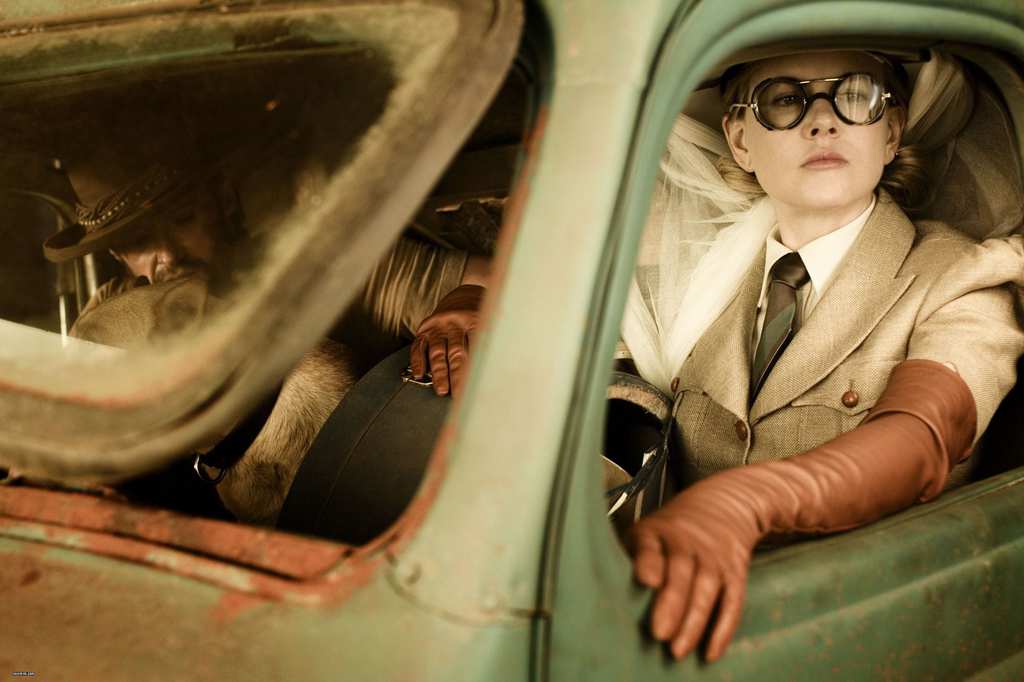 She had starred alongside Hugh Jackman in the epic movie Australia and while we all know and agree she was fantastic in it, she did not particularly enjoy the film at all and only showed up at the premiere out of respect for the director, her friend Baz Lurhmann.
Pan – Rooney Mara
When you hear Peter Pan, you think of your childhood and how much you loved Peter and wanted to fly off to Neverland with him. Perhaps that was what the director had in mind as well when he made a live-action Peter Pan movie called Pan in 2015.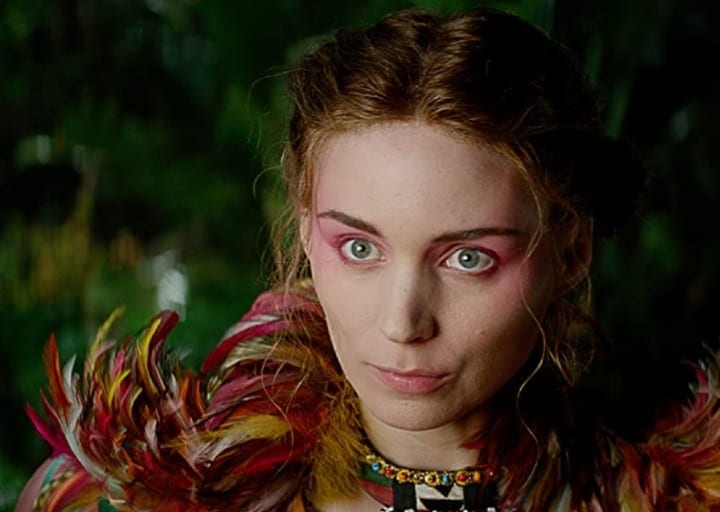 While fans everywhere were looking forwards to the film, they were severely let down and angry when they saw Rooney Mara, a white woman, playing Tiger Lily, who was a Native American. Rooney knew exactly why the fans were mad and hated the fact that she was part of the whole whitewashing project.
Caligula – Helen Mirren
Sometimes we all do certain things because we do not want to be perceived in a certain way. Like when we say yes to helping someone even though we are swamped ourselves merely because we don't want to seem selfish. Well, in the case of the movie Caligula, a young Helen Mirren mostly took the role because it was something that came her way.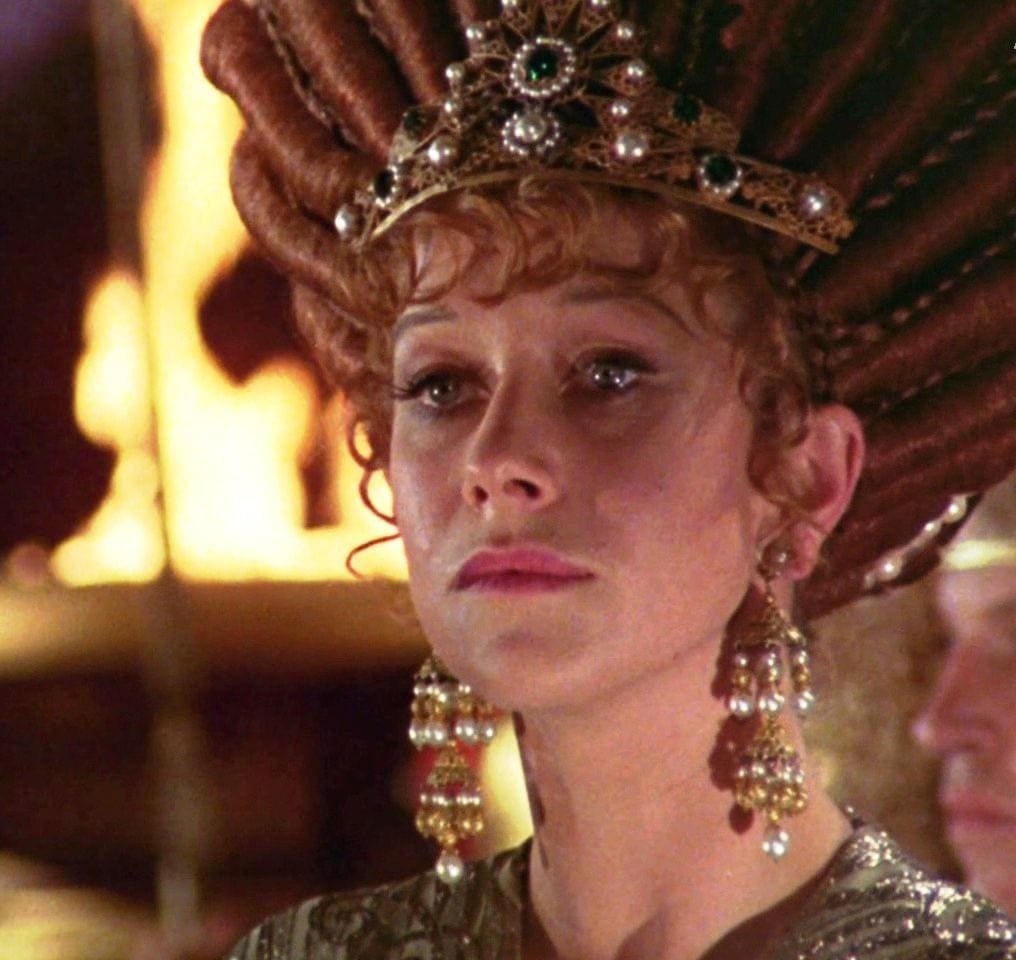 She did not, however, anticipate the amount of nudity she would perform. However, she just went along with it because she didn't want to seem uptight. She has since regretted those decisions but we're pretty happy that her career and films only got better from there! Then again, actresses should never fall into traps because they feel that they don't have any control. Seems she's learned her lesson.
From Justin to Kelly – Kelly Clarkson
This little-known movie was rated pretty badly and Kelly Clarkson is pretty glad that it's actually not a very known film because she absolutely abhors the fact that she was in it. When she catapulted to fame from American Idol, she had thought at the time it was a great idea to star in a film.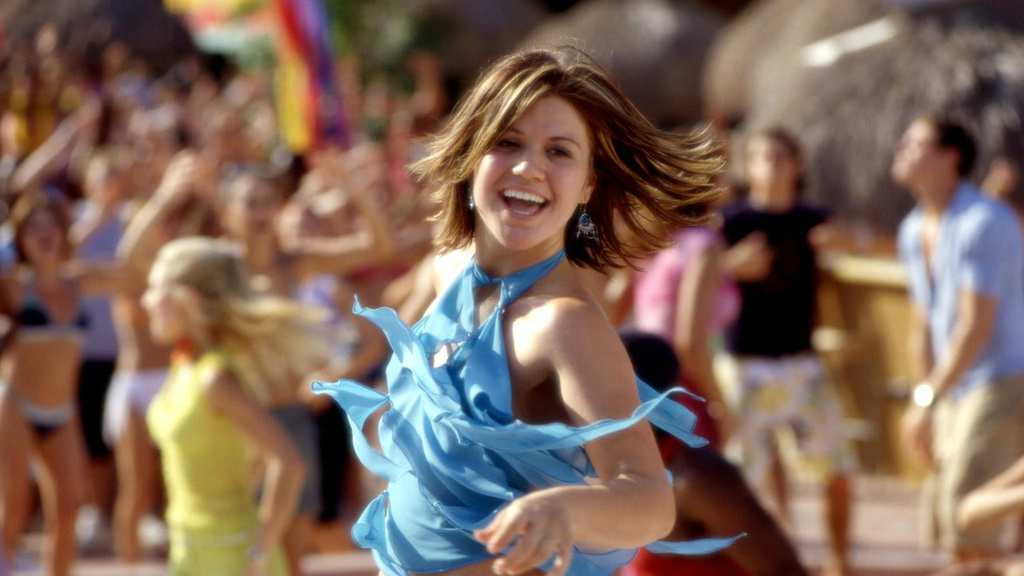 Sadly, this movie probably lowered her street cred and Clarkson even jokes about never wanting to even own a tape. Even though it made a dent in her career, she went on to make a whole lot of award-winning music and steal hearts with her bubbly character.
Terminator Genisys – Emilia Clarke
Emilia Clarke is famously known for her role on Game of Thrones as Khaleesi, Mother of Dragons, but she is also a multi-faceted actress who can jump from being a regal badass queen to being a romantic in the movie Me Before You. It really shows how diverse of a role she can play in films!
So you'd think she'll be up for almost any kind of part. However, when she filmed this Terminator reboot, she felt as if she was put through a grinder and that none of her castmates was having fun at all. Seeing as Clarke is known for her upbeat energy, it must have been hard to be on a set like that.
50 Shades of Grey – Dakota Johnson
The 50 Shades of Grey franchise was something that most people consider exceptional erotica and quite frankly, it is. So when it was made into a movie, a lot of people were curious as to who was going to take up the role of Anastasia. It was, obviously, a rather scandalous role.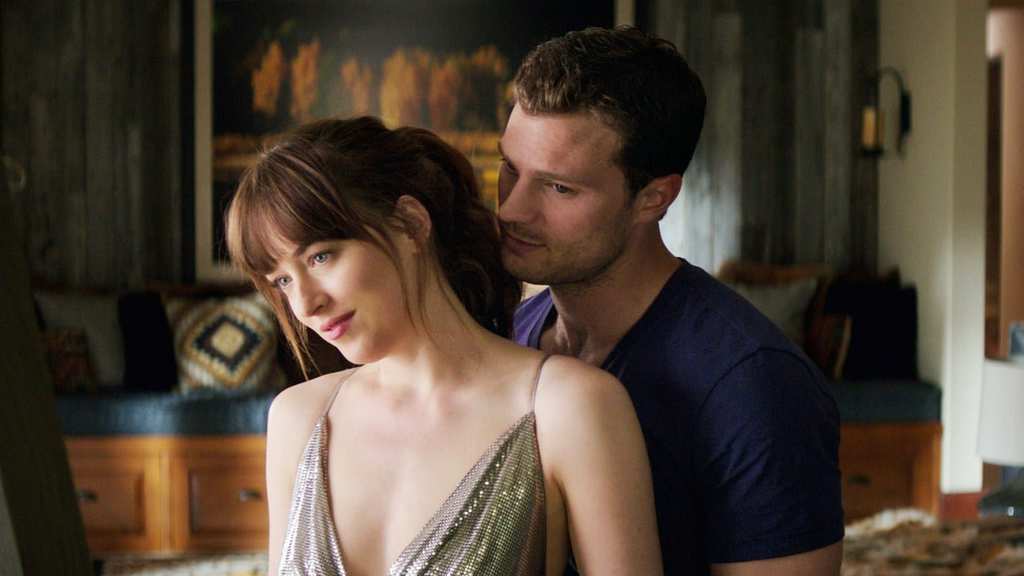 Dakota Johnson, who had been known previously as actress Melanie Griffith's daughter, finally managed to get her role that changed that immediately. However, she regrets taking up that role and feels as if that movie will forever be associated with her regardless of what she does next.
Reindeer Games – Charlize Theron
Charlize Theron is a huge, Oscar-winning star and most people would kill to have her act in their movies. She is indeed a chameleon when it comes to acting and has her name on some of the highest-rated movies out there. Not to mention the myriad of awards that she already has snagged.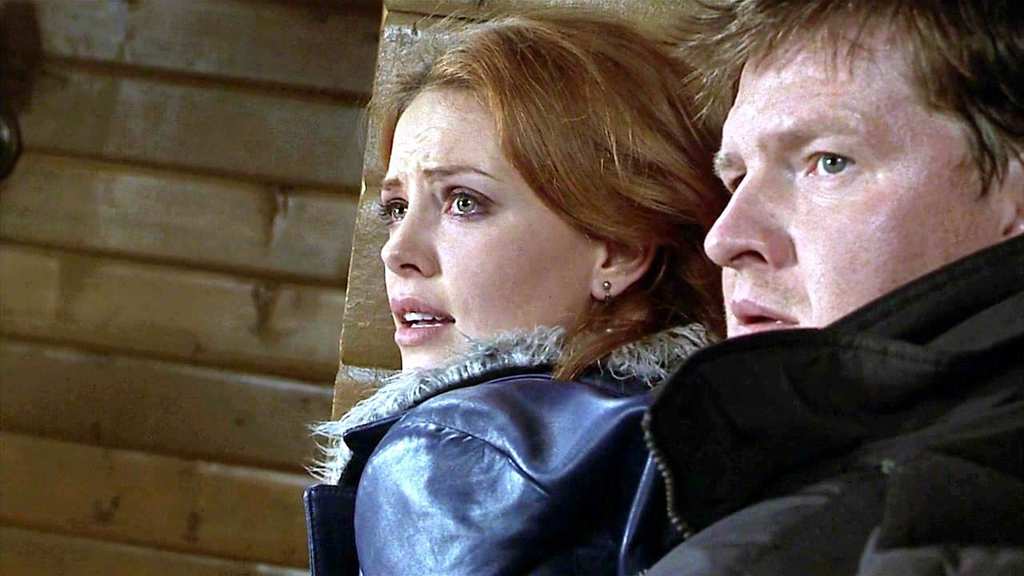 However, Reindeer Games is not a movie she looks back on fondly. While she loved filming and loved the fact that she acted under the direction of one of her idols, John Frankenheimer, she felt as if the final movie was rather badly made. You'd think the post-production would enhance the movie instead of destroy it.
SATC 2 – Sarah Jessica Parker
Sarah Jessica Parker made her name in Tinseltown largely due to her iconic role of Carrie Bradshaw in the Sex & The City franchise. When you see Parker, you immediately think Bradshaw. So you'd think that after playing such a role that rocketed her career, she would be more than happy to come back to it.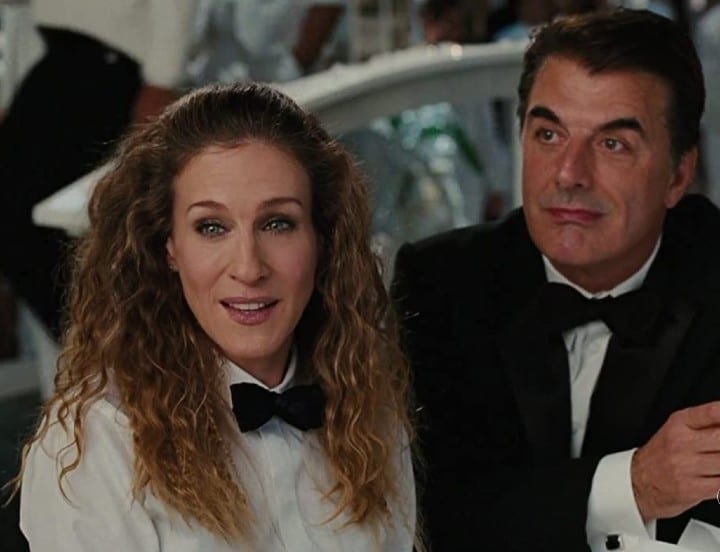 Sadly, when the SATC 2 movie was made, a lot of fans felt like it fell flat, and that included Parker's own performance. She felt it was such a disappointment that what should have been a great movie fell short. Regardless, Carrie Bradshaw is and will always be a role model for a lot of people.
Disclaimer: This article was first published on Daveswallet.com and is published here with approval.