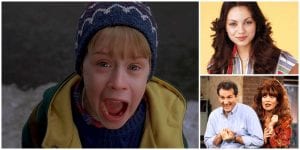 A Trip Down Memory Lane- Celebrities From The '90s And Where They Are Now
By Iulia P
---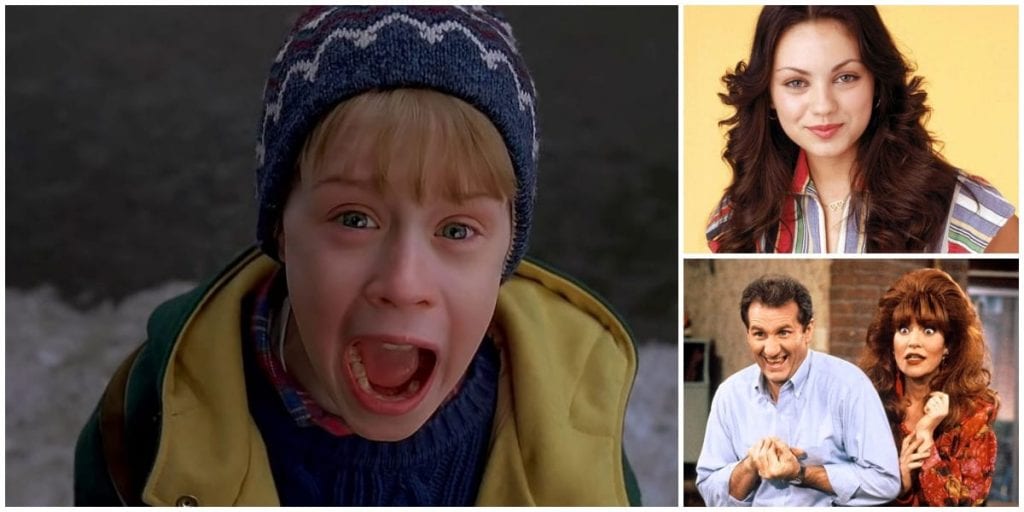 Oh, the 90's! What a beautiful decade marked by so many social, technological, and scientific booms and innovations. Culturally speaking, the '90s was the decade that set the base for the pop culture we all know today. The hip hop culture, the iconic TV shows, sitcoms and movies, and the cassette and CD Walkman (which can be considered the ancestor of the music players of today ). The notoriety gained by all the fast foods we all love today and not to forget most of the famous "veteran" actors and their ascension to fame… it all happened in the '90s.
When you think about it, it all feels like it happened yesterday, right? Well, in fact, the '90s started exactly 30 years ago. Yeah, you read that right! Thirty years later, the fashion, the music, and the TV shows specific to this decade are slowly making a come-back to the delight of the nostalgic millennials. Let's look if the celebrities that were shining in the '90s are still shining today.
Will Smith -Then
The actor, AKA, his real name Willard Carroll Smith Jnr., began his ascension to fame in 1985 (at 17 years old) when he and Jeffrey Townes were introduced. Being both from Philadelphia and sharing the same passion for hip hop culture and music, the two decided to team up. That's how the project called The Fresh Prince and Dj Jazzy Jeff came to life. After they released their first single in 1986, record houses started to contact them and to offer them contracts. They decided to sign with Jive Records and from that moment on, they had success over success and Grammy after Grammy.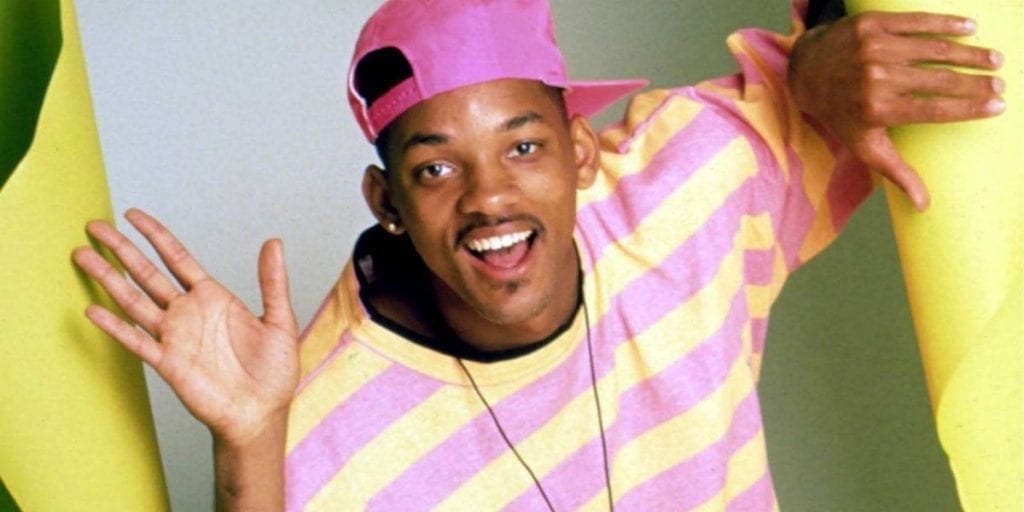 Smith made his debut as an actor in 1990, when he was offered the leading role in the sitcom The Fresh Prince of Bel-Air. The sitcom was the very first acting opportunity the actor was given and he nailed it. The role in The Fresh Prince of Bel-Air brought Smith other leading roles in movies such as: Made in America, Bad Boys, Men in Black, The Pursuit of Happiness, the Karate kid, Suicide squad, Alladin, and many other.
Will Smith -Now
Now in his 50's, Will Smith is considered to be one of the most powerful Hollywood actors, having been awarded: 4 Grammy Awards, 5 MTV Music Academy awards, 1 Hollywood film awards, 4 MTV Movie Awards, and 4 NAPC Movie awards.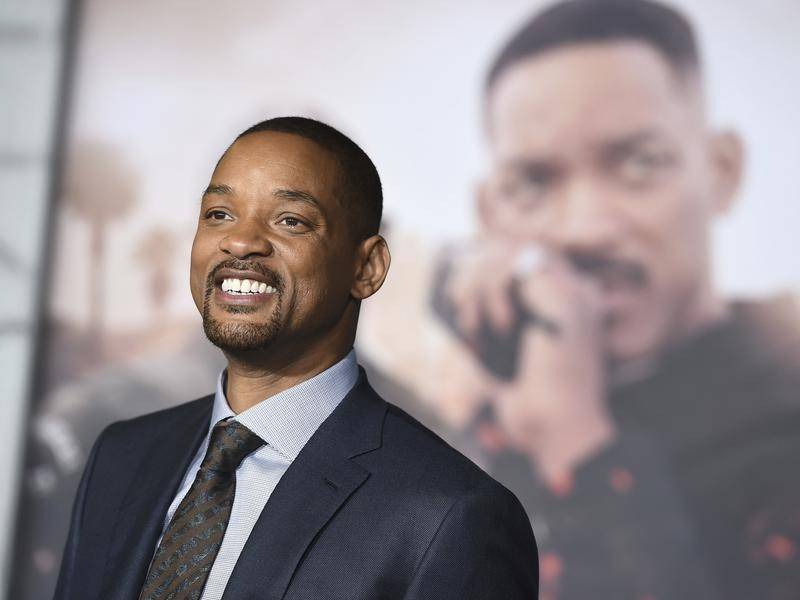 The actor is doing pretty well in his private life too. He is married to the actress and TV personality Jada Pinkett-Smith, with whom he has two kids, Jaden and Willow Smith. He is also the father of Trey Smith from a prior marriage.
Jennifer Anniston -Then
Growing up with parents who were actors, Jennifer Anniston always dreamed of becoming an actor herself. She started working as an actor when she was still a teen, playing minor roles in productions such as Molloy, Ferris Bueller, and Camp Cucamonga. Her acting career took a turn for the worse when she played a role in the horror movie Leprechaun in 1993, which was considered the worst part the actress had ever had.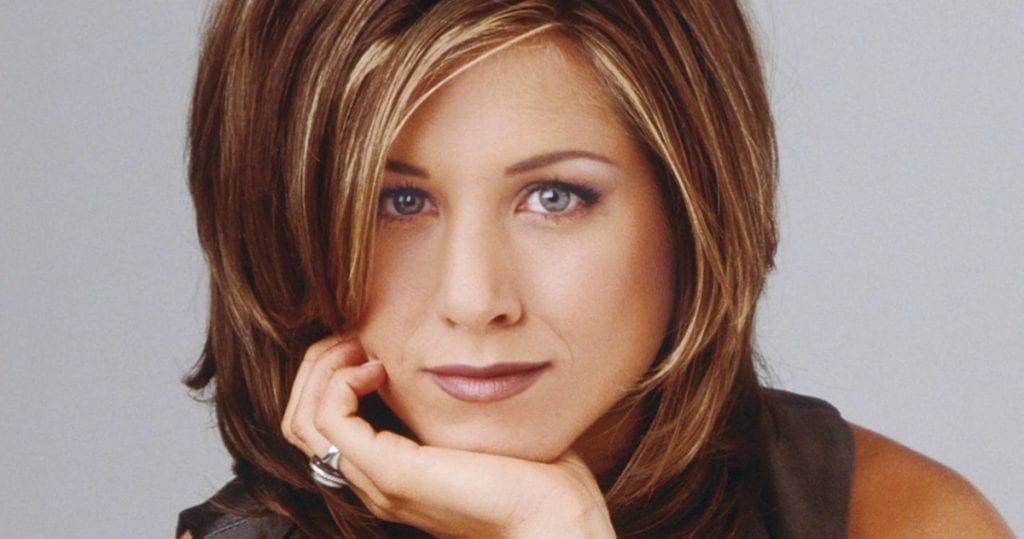 A year later, in 1994, Jennifer's career took a surprisingly good turn when she participated in the casting of an upcoming sitcom that was very promising, called Friends. Even though she auditioned for the role of Monica Galler, the producers thought that the role of Rachel Green was more suitable for her. And they were right! That role brought Anniston awards such as Golden Globe, Emmy, and Screen Actors Guild.
Jennifer Anniston -Now
After the sitcom ended in 2004, Anniston continued her acting career playing roles in many well-known movies such as: Just go with it, We're the Millers, Horrible Bosses, Marley and Me, The bounty hunter, etc. Right now Anniston is one of the highest-paid actresses in Hollywood, having a net worth of $19.5 million.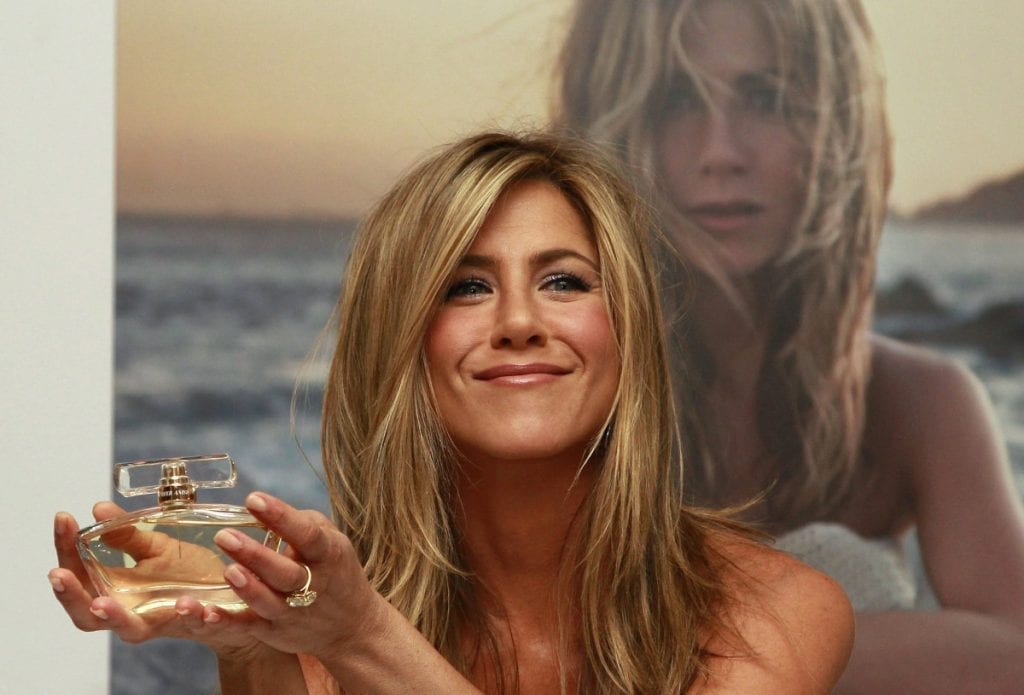 When it comes to her private life things didn't go as well as they did with her career. She married actor Brad Pitt in 2000 and filed for divorce five years later after some rumors emerged of him cheating on her with Angelina Jolie. In 2011, Anniston started dating the actor Justin Theroux. They got married in 2015 and separated three years later. She is currently single and has no kids.
Jerry Seinfeld-Then
In college, Jerry Seinfeld started becoming interested in stand up comedy and decided to give it a try. During his years at Queens College and after graduating, he went numerous times to open mic nights at improvisation clubs around New York. After one of his performances, he was contacted and invited to appear in one of Rodney Dangerfield's specials.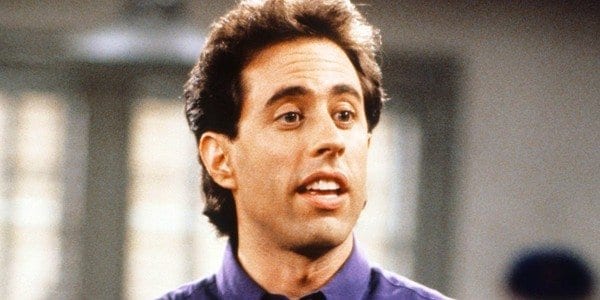 From that point on, his acting career took off, and he made appearances at The Tonight's Show, Late Night, Stand-up confidential etc. In 1988, Seinfeld, together with Larry David, created the series Seinfeld (formerly called The Seinfeld Chronicles) for NBC. The show has impacted the audience so much that it became the most-watched and liked American sitcom by the end of the first season.
Jerry Seinfeld-Now
After the tv series Seinfeld finished in 1998, the actor continued his career playing roles in movies such as: the animated BEE Movie, The Thing About My Folks, Pros&Cons, Jerry Seinfeld: 23 hours to kill. In 2017 he released a TV show called Comedians in Cars Getting Coffee. The show revolved around him, picking up different comedians and inviting them for coffee.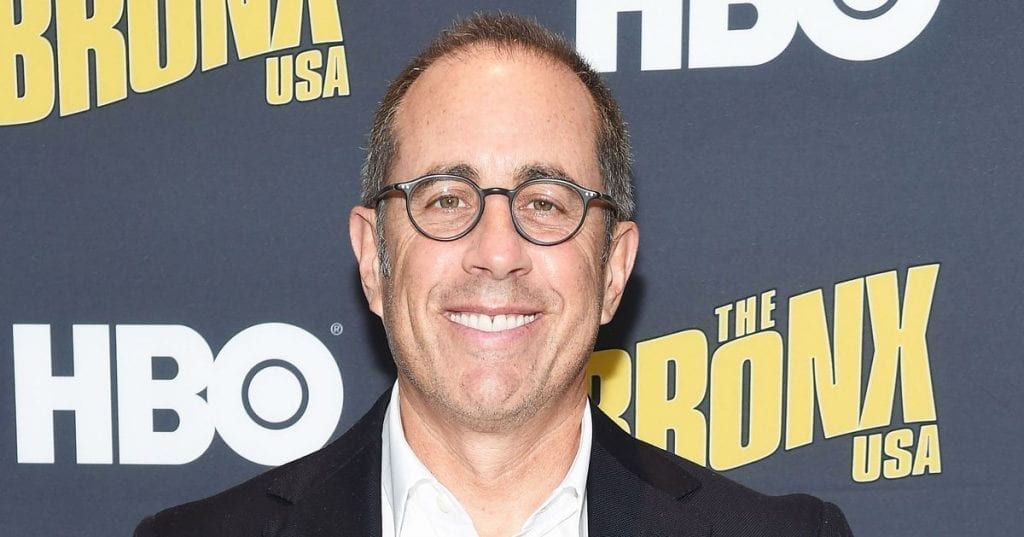 He had guests like: Eddie Murphy, Chris Rock, Dave Chappelle, Ellen DeGeneres, and also former President Obama. The show had good feedback from the public, so Netflix decided to offer Seinfeld a deal. The actor is doing great in his personal life too. He is married to Jessica Sklar, with whom he has three kids.
Ed O'Neill- Then
A graduate of the theater program at the University of Youngstown State, Ed O'Neill always wanted to be an actor. While playing in a stage production at a theater in Connecticut in 1986, he was seen by a casting agent who asked him to audition for the role of a family father for an upcoming sitcom named Married… with Children.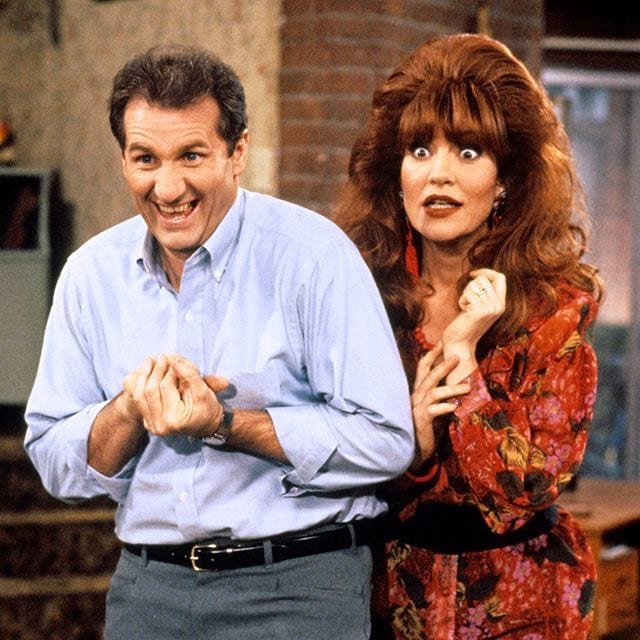 O'Neill nailed the audition for the role of Al Bundy and was offered a contract to appear on what became one of the best American sitcoms ever produced. The show ran for a total of 10 years, making household names of the entire cast.
Ed O'Neill- Now
The sitcom may have ended in 1997, but not the acting offers. Ed O'Neill starred in over 13 movies and 29 TV shows, including Modern Family. His role in the sitcom is considered his best part since Al Bundy and has brought him numerous awards.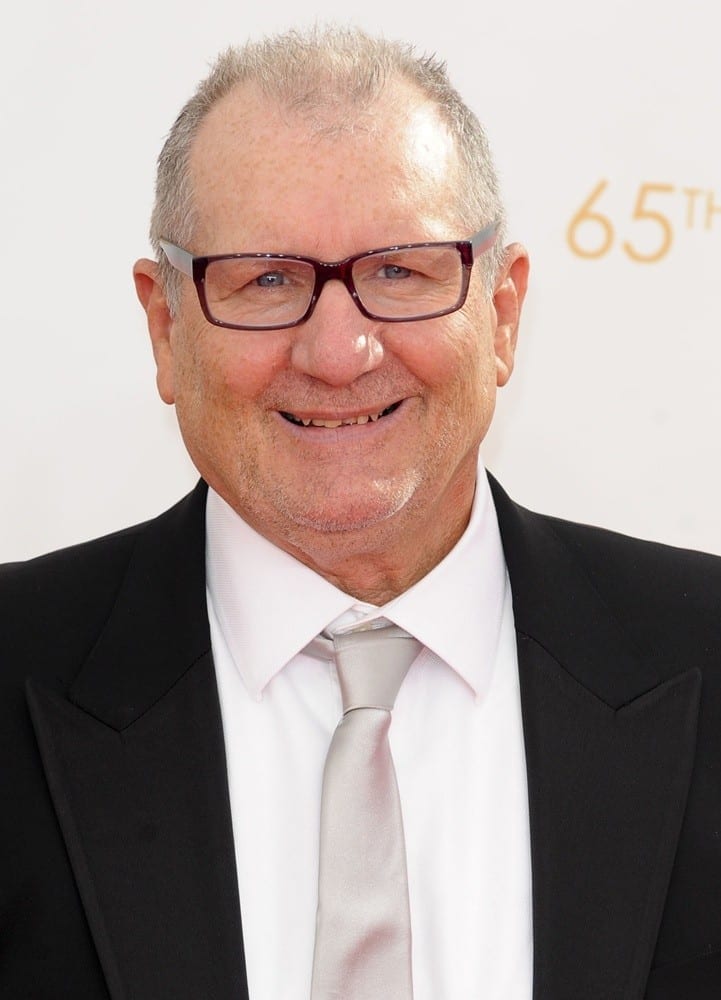 When it comes to his private life, O'Neill is married to actress Catherine Russof with whom he has two daughters. The actor is one of the few actors who has managed to avoid any trouble during his 40 years of being in the media spotlight.
Seth MacFarlane- Then
In 1995, Seth MacFarlane, a very talented student at the Rhode Island School of Arts, submitted his final thesis, The life of Lary. The view was so good that the professor decided to send it straight to Hanna-Barbera studios. The student was hired automatically. This is how the story of the creator of the well-known animation series Family Guy started.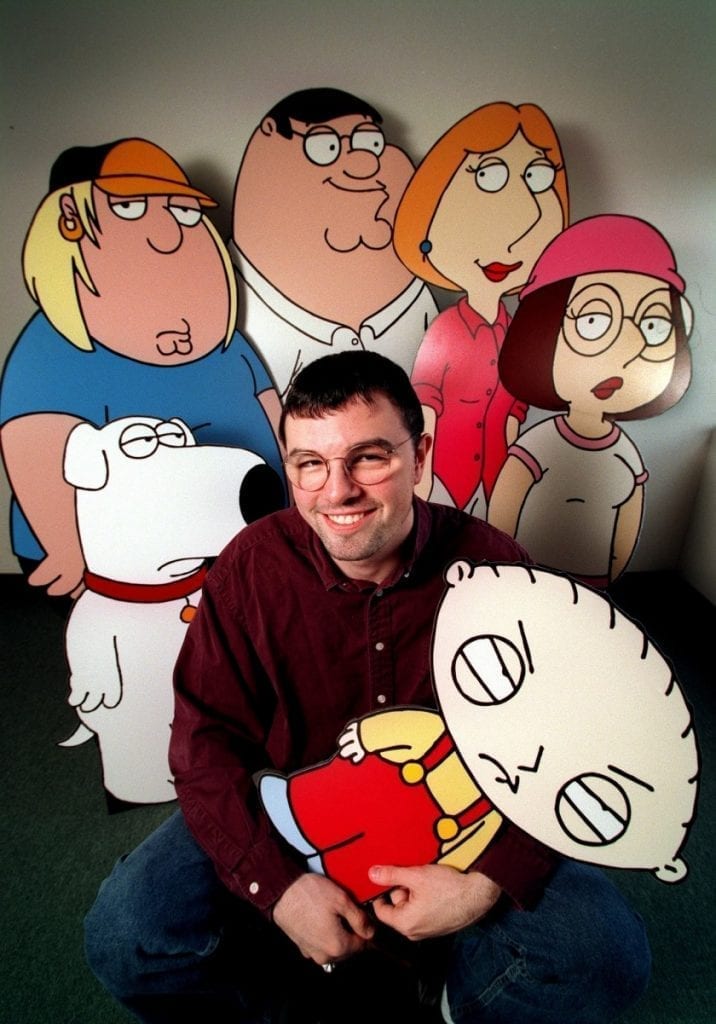 Seth MacFarlane started working at Hanna-Barbera studios but more as a content writer than an animator. He didn't dislike his job, but he didn't enjoy it as much as he enjoyed creating animations either. At Hanna-Barbera, MacFarlane brought his contribution to cartoons like: Cow and Chicken, Dexter's Laboratory, I am Weasel, and Johnny Bravo.
Seth MacFarlane- Now
After working for a few years, MacFarlane decided to part ways with Hanna-Barbera and to start working as an animator. Inspired by the theme of his thesis (The Life of Lary) he created Family Guy. The animated sitcom was presented to the comedy department of Fox, and they loved it. Family Guy aired for the first time in 1999 and is still going on today. Seth MacFarlane is also the creator of American Dad!, The Cleveland Show, The Orvill, TED I and II and A Million Ways to Die in the West.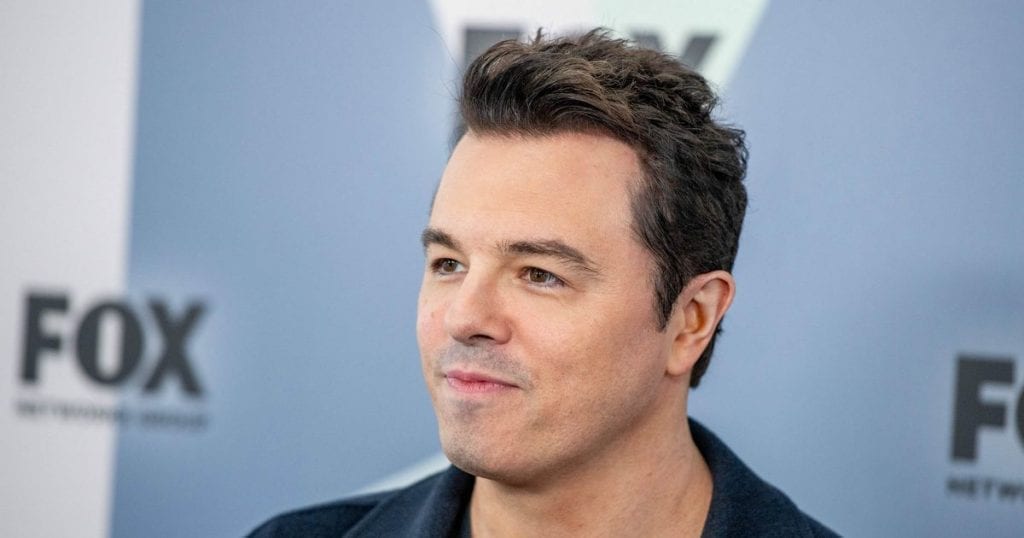 He has also excelled in music, being trained by the vocal coaches of Barbara Streisand and Frank Sinatra, his idol. His music is mainly influenced by jazz and swing. When it comes to his personal life, Seth MacFarlane is married… to his career. He dated a few Hollywood actresses such as Emilia Clarke, Eliza Dushku, and Camille Guaty. The creative director of Family Guy told a publication that he was ready to tie the knot but:
"actors are not easy people to date. I very much like the traditional courtship method of making a date. That's what they do in normal places, but Hollywood's not normal."
Mila Kunis- Then
In 1991, Milena Kunis, together with her family, left Soviet Ukraine to live in the States. Soon after she was enrolled in school, she took theater classes as an extracurricular activity. In one of her classes she met Susan Curtis, who became her agent. Curtis helped her audition for several commercials ( Barbie, Lisa Frank) and roles in tv-series and movies like: Baywatch, Days of our lives, Santa with Muscles, and Gia.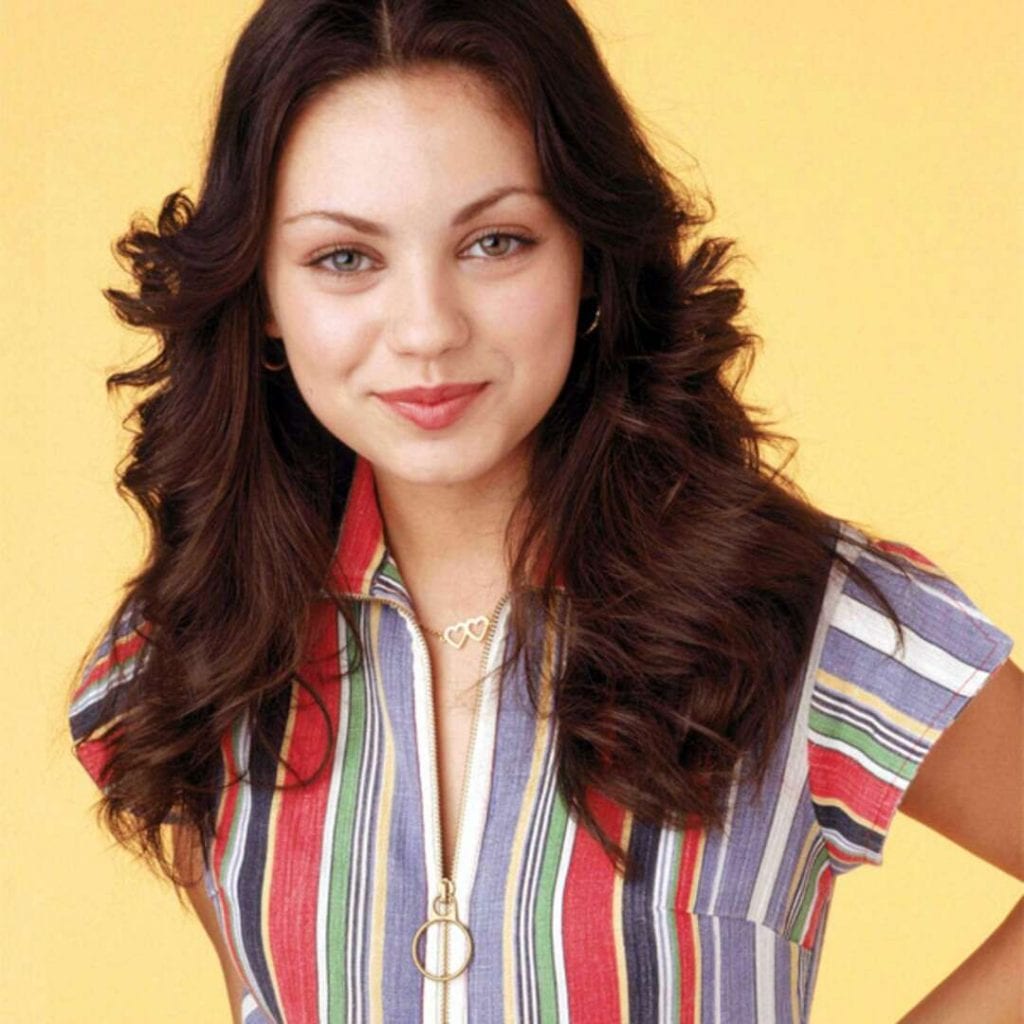 At the age of 14, she auditioned for the sitcom That 70's Show for the role of Jackie Burckhart. She knew that the stars had to be over 18 to audition for any part in the sitcom, so when asked about her age, she said she was going to be 18. She did not say precisely when. When the producers realized that she was underage, they still wanted her to play the role saying that she was the most suitable.
Mila Kunis- Now
In 1999 she also auditioned to voice the character of Megg Griffin, in the animated sitcom Family Guy. Seth MacFarlane liked her interpretation so much he gave her role. Both That 70's Show and Family Guy brought Kunis awards like: MTV Movie, Oklahoma Film Critics, Saturn, and Venice film. When it comes to her movie career, she has starred in several hits such as TED, Bad Moms, Forgetting Sarah Marshall, Friends with Benefits, to name a few.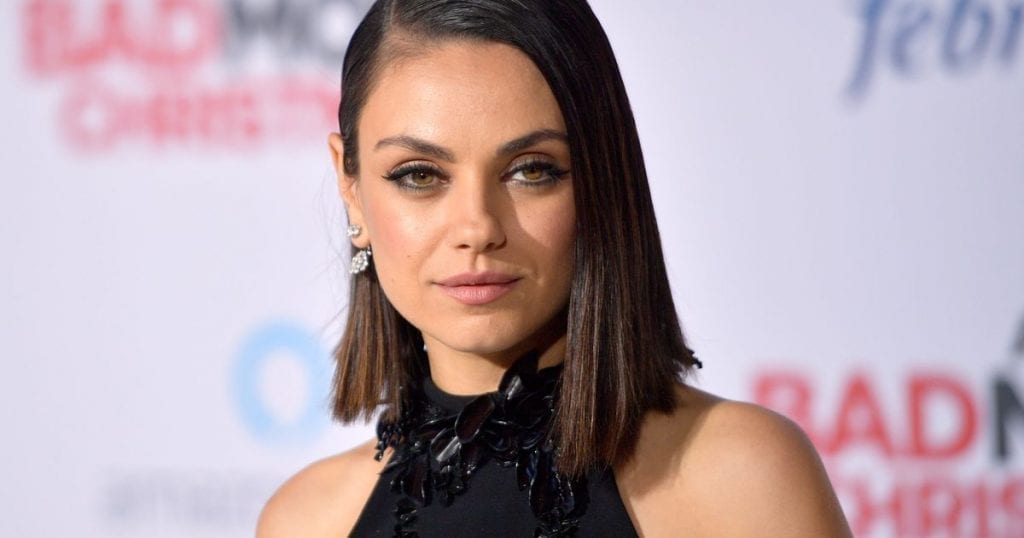 One of her more acclaimed movie characters was Lilly from the psychological/ horror movie The Black Swan. From 2002 to 2011, Mila Kunis dated the actor Macaulay Culkin. One year after they split, she started dating her former colleague from That 70's show, Ashton Kutcher. The two tied the knot in 2015 and have two kids together.
Ashton Kutcher- Then
Christopher Ashton Kutcher, the actor we know today, started off as a model. In 1998 after he took part in a modeling competition, he signed with Next Modeling Agency. The latter allowed him to do catwalks in different fashion capitals and appear in commercials for Calvin Klein.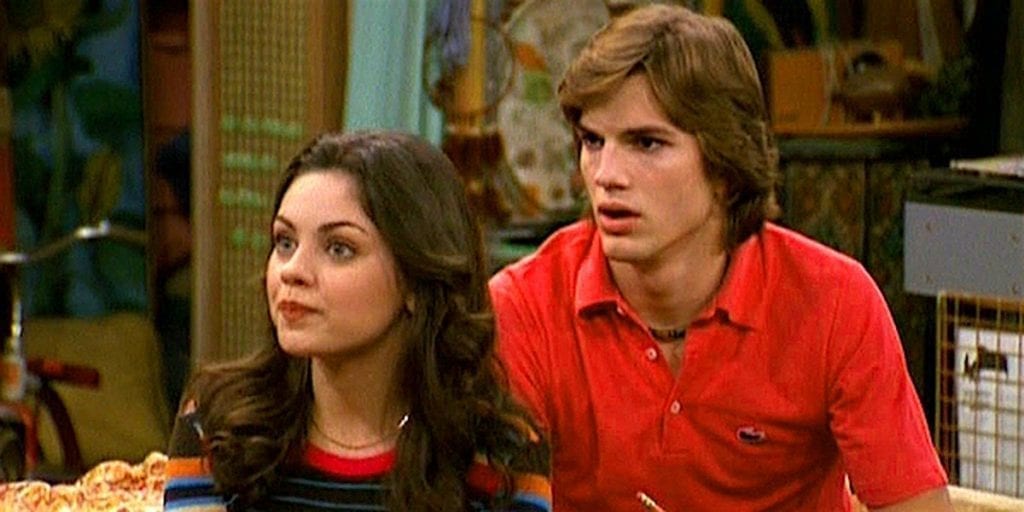 He made his debut as an actor when he started playing the role of Michael Kelso in the sitcom That 70's Show alongside Mila Kunis. After this, his played roles in movies and TV series from Dude, Where's My Car?, My Boss's Daughter, Cheaper by the Dozen, What Happens in Vegas, The Butterfly Effect, Jobs, Punk'd, to his lead role in Two and a Half Men.
Ashton Kutcher- Now
Since 2011, Ashton Kutcher has been a very active force in combating and fighting against online child sexual exploitation and trafficking. He, together with his ex-wife, Demi Moore, decided to take action after seeing a documentary on child sex exploitation in Cambodia.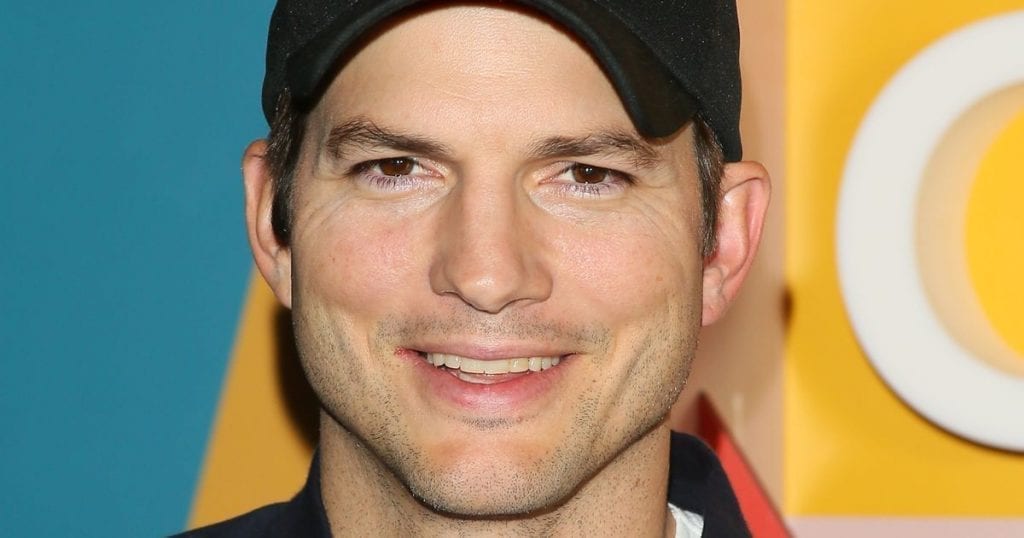 In 2014, their non-profit organization invested in software that the authorities could use to surf the deep web. Allegedly this helped them save over 6,000 kids from being trafficked. The actor married Demi Moore in 2005. In 2011 the two filed for divorce blaming their differences. The actor started dating Mila Kunis soon after. They married in 2015 and have two children.
Drew Barrymore- Then
The actress began her acting career at only 11 months old when she starred in a commercial. From that moment on, she grew up in front of the cameras auditioning for movies like: Altered States and E.T the Extra-Terrestrial, the latter bringing her a Young Artist award at only 7 years old and making her a household name.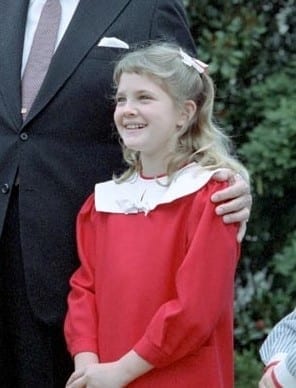 In the 90's, Barrymore gained a "bad girl" reputation after her role in the movie Poison Ivy. Not only was she a bad girl in the film but also in real life too, posing naked with her fiancé at only 17 years old for Interview Magazine. Two years later, she posed for Playboy and managed to flash her breasts live on The Late Night Show as a birthday gift for the host.
Drew Barrymore-Now
During her 44 years in Hollywood, she has acted in movies from the likes of Charlie's Angels, The Wedding Singer, Blended, Whip It, He's Just Not That Into You, Going the Distance, Big Miracle, to name just a few, and has received a total of 34 awards.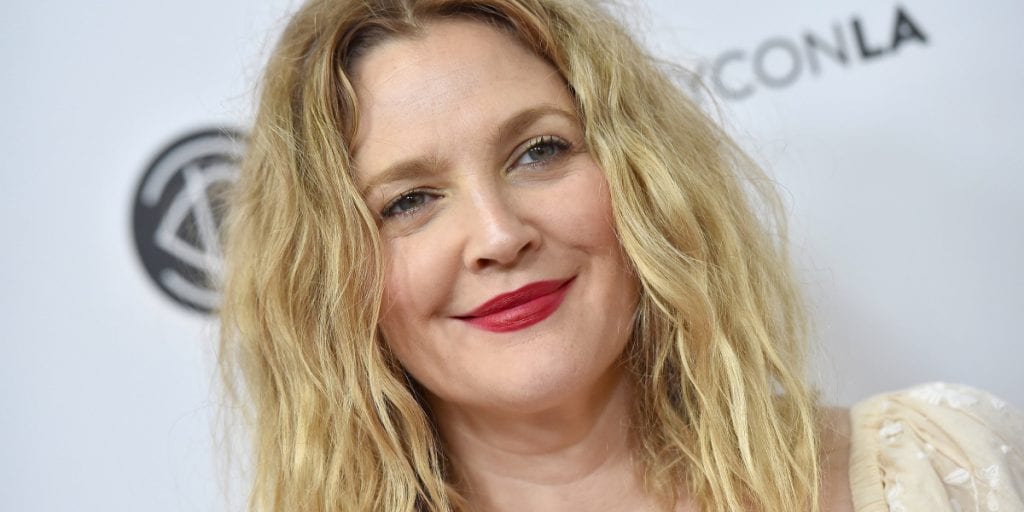 The actress is currently single ever since her divorce from Will Kopelman back in 2016. The two have two kids together and have a very good co-parenting relationship. Barrymore was married two times before her marriage to Kopelman.
Macaulay Culkin- Then
What would Christmas be without Home Alone and its sequel? The two movies were released in 1990 and 1992, and they were and still are a hit. The main character, Kevin, was played by Macaulay Culkin when the actor was only 9 years old. Before his two-hit Christmas movies, Culkin, who started acting at the age of 4, made appearances in: The Midnight Hour, Rocket Gibraltar, See You in the Morning and The Equalizer.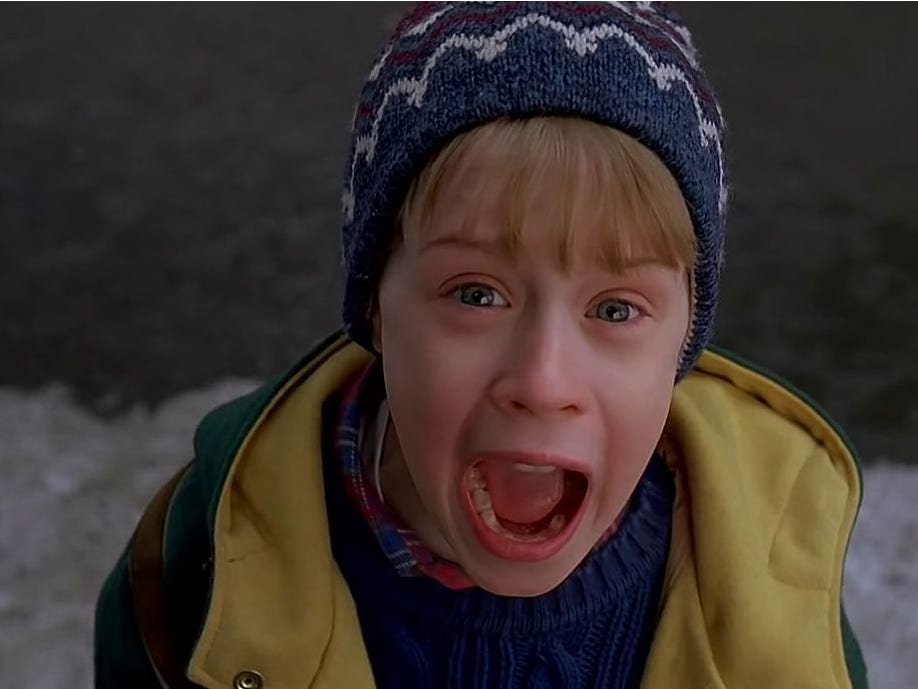 After the success of Home Alone, he played leading roles in several movies from Richie Rich, Getting Even with Dad, to The Good Son. In 1994 he decided to take a break from acting and go to school. Four years later, after finishing his studies, he returned to acting, playing in several productions and commercials. In 2010 he started his music career, his musical genre being characterized by comedy rock, anti-folk.
Macaulay Culkin- Now
After his band split, he went back to acting. At the beginning of 2020, fans found out that he will be starring in the 10th season of The American Horror Story. Personally, Culkin's life has had more downs than ups. The actor lost both of his sisters, one to drug overdose and the other to a car accident.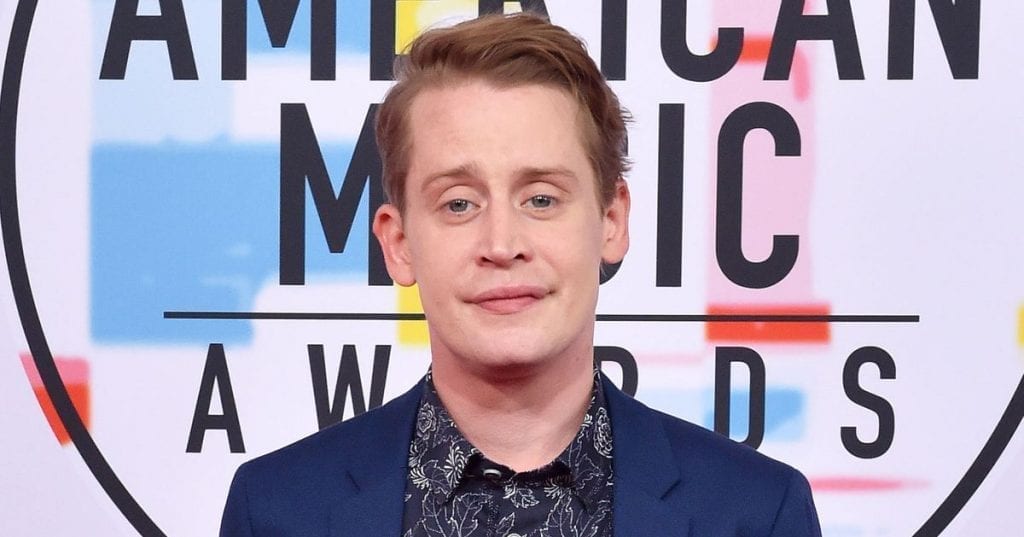 He became a drug addict after his parents divorced and was later arrested for drug possession. The actor married Rachel Miner when they were both 18 but divorced 4 years after. He started dating Mila Kunis in 2002, but in 2011 they broke up allegedly on good terms. Right now, he is in a relationship with actress Brenda Song.
Tamera Mowry- Then
Tamera Mowry started her ascension to fame in 1994 when her and her twin sister, Tia, got the leading roles for the sitcom Sister,Sister. The role brought both her and her sister three Nickelodeon Choice awards, two NAAPC Image awards and multiple nominations.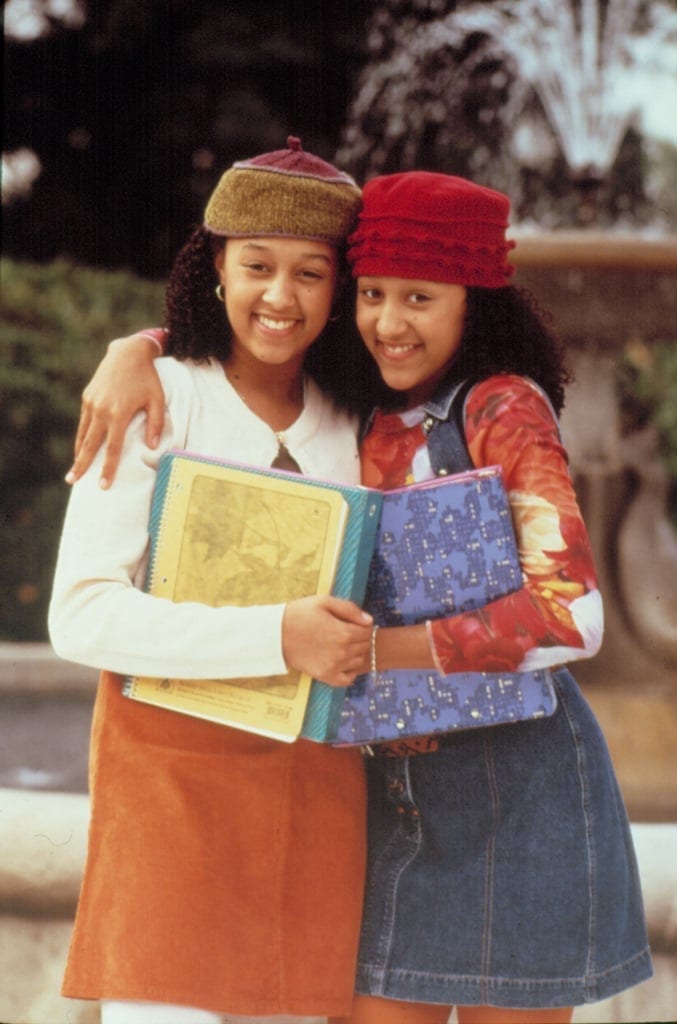 Sister, Sister led the young Tamera Mowry to receive roles in movies and tv shows from Are You Afraid of the Dark?, The Adventures of Hyperman, Detention, Seventeen Again, Twitches, to Family Guy
Tamera Mowry- Now
After the successful appearances the twins had in sitcoms and kids tv shows, Tamera decided to follow the path of Reality TV. In 2011 she and Tia started filming their reality TV show, Tia& Tamera. Three years later after their reality show ended, Tamera was offered to take part as a co-host on the talk show called The Real.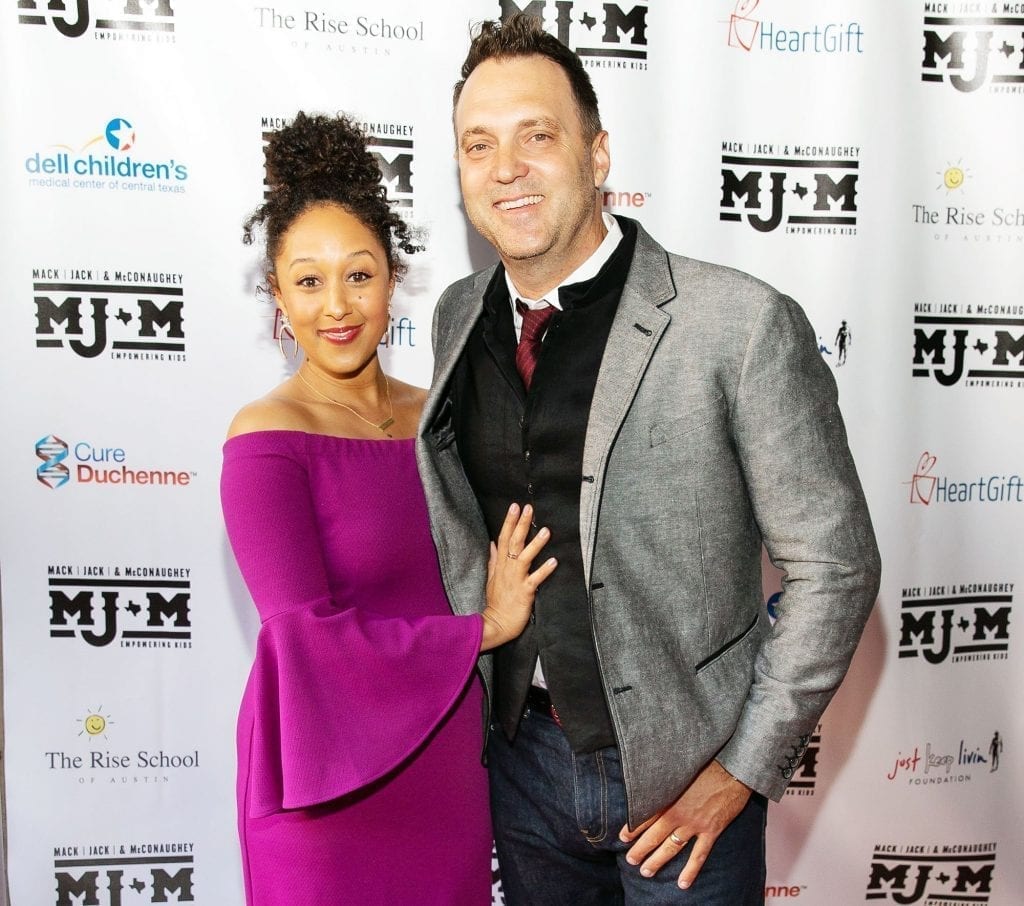 Tamera Mowry has been married to the TV correspondent Adam Housley since 2011. The couple dated for 6 years, and they both decided to stay celibate until their marriage. The two now have two kids together, aged 8 and 5.
Tia Mowry- Then
Like her sister, Tia Mowry started her journey to fame when she got the leading role in the Sister, Sister sitcom. From that point on, Tia was offered opportunities to be in reality TV shows and TV series not only with her twin sister but also on her own.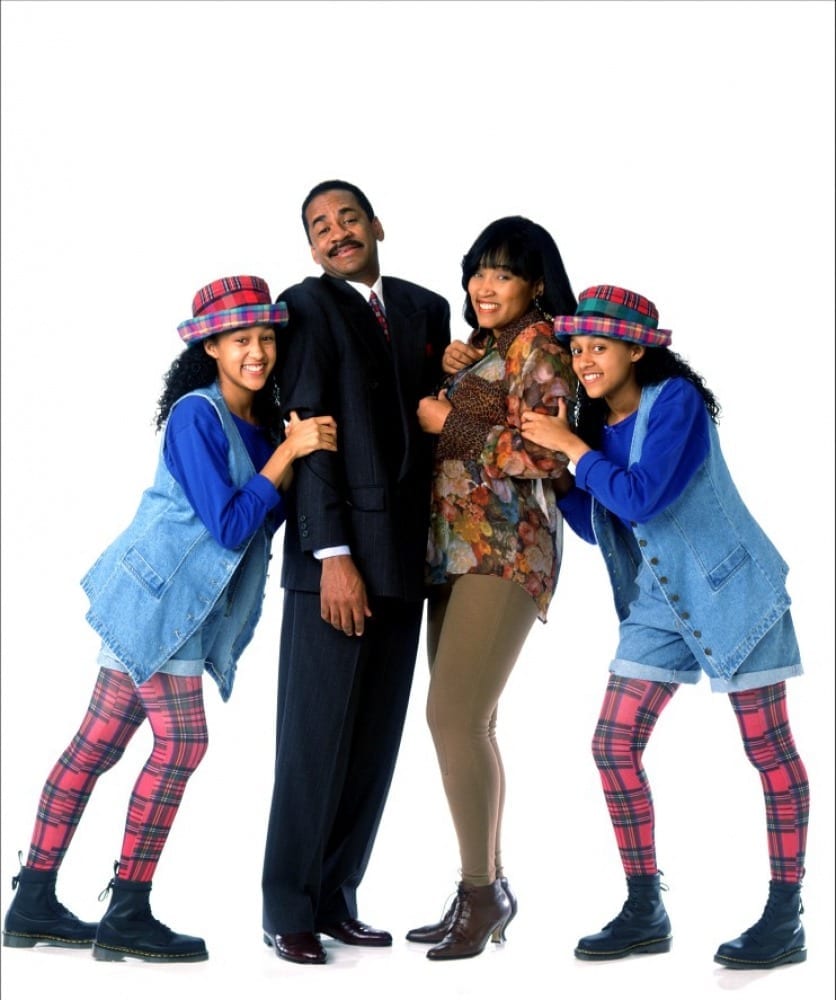 In comparison to Tamera, Tia has also played in several movies from The Hot Chick, Bratz, Hollywood Horror, The American Standards, Baggage Claim, and Indivisible. Both her and Tamera have also tried their hand at breaking into the music industry, releasing their debut single in 1992 called Yeah Yeah Yeah.
Tia Mowry- Now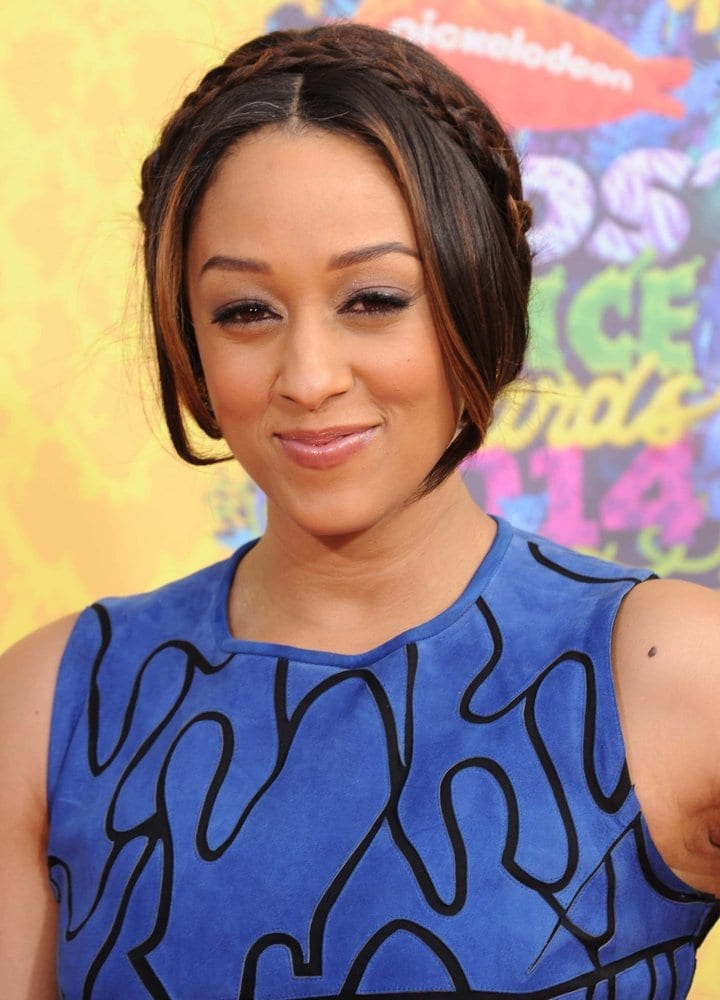 Tia Mowry and her husband, Cory Hardrict, met in 2000 on the set of Hollywood Horror and they started dating. Six years later, on Christmas day he proposed to her and the two got married in 2008. The couple have two children.
Courtney Cox-Then
Alabama born and raised actress Courtney Cox started modeling at a young age. In 1984 she appeared in the music video for the song "Dancing in the Dark" by Bruce Springsteen. This represented her debut onto the acting scene. After this, she went to multiple castings, getting roles in movies and TV series like Misfits of Science, Family Ties, I'll be Home for Christmas, Murder, She Wrote and more.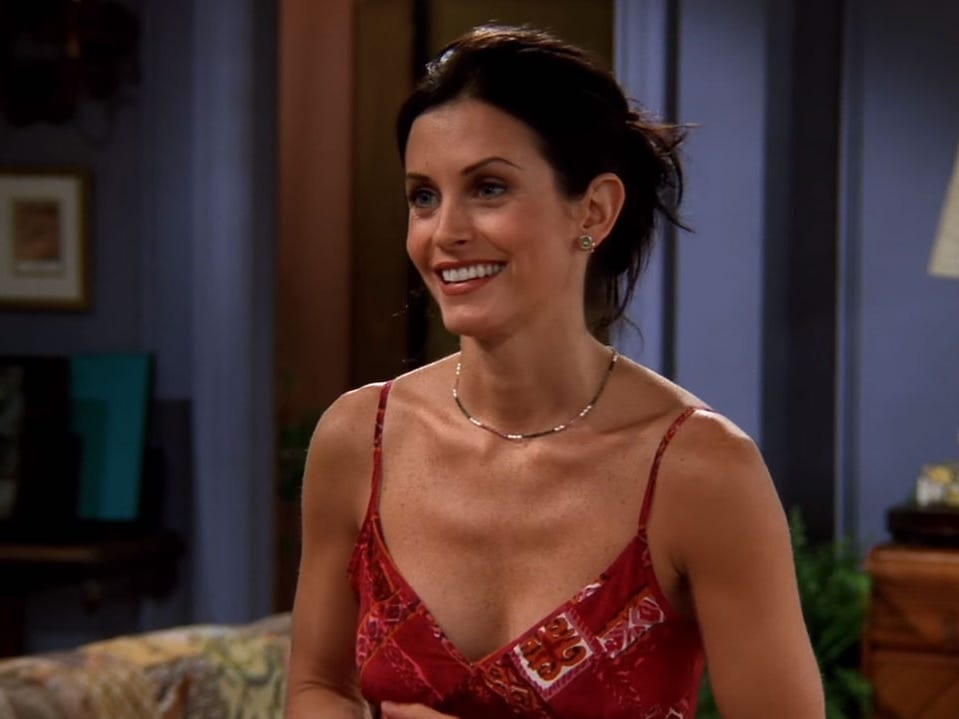 In 1994 she was asked to audition for a sitcom that was very promising called Friends. She initially auditioned for the role of Rachel Green, but she ended up more suitable to play Monica Galler. The sitcom was a real success, and not only the part that made her famous but also cementing her as the most well-paid actress in Hollywood at that time, earning her approximately 1 million USD per episode for the last two seasons.
Courtney Cox- Now
After the TV series ended in 2004, Cox continued her acting career taking parts in movies and tv series like: The Longest Yard, Bedtime Stories, Got Rights?, Cougar Town, Mothers and Daughters, Drunk History, Shameless, and Modern Family. One of her best movie roles, besides that of Monica, was her role in the horror movie Scream and its sequels. Courtney Cox married David Arquette in 1999, and they became parents to a baby girl in 2004. The two, however, ended their marriage in 2013. Since 2013 Courtney Cox has been dating Johnny McDaid, the singer of the rock band Snow Patrol.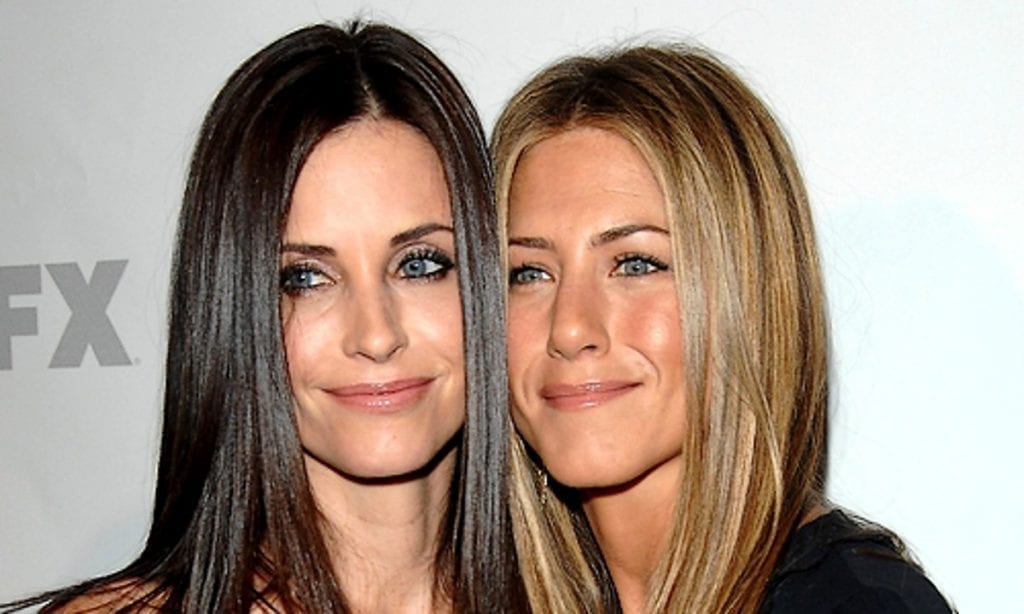 Growing very close during the filming of Friends, Cox and Jennifer Anniston became friendly. The two are so tight that Courtney asked Jen to be her daughter's godmother. Sixteen years after the end of Friends, the two actresses in real life are still the best of friends
Alfonso Ribeiro- Then
Alfonso Ribeiro started his acting career at the tender age of 8. Even though he played a leading role in a musical on Broadway, which brought him an Outer Critics Circle award, the part that made him famous was the role of Carlton Banks from the sitcom The Fresh Prince Of Bel-Air.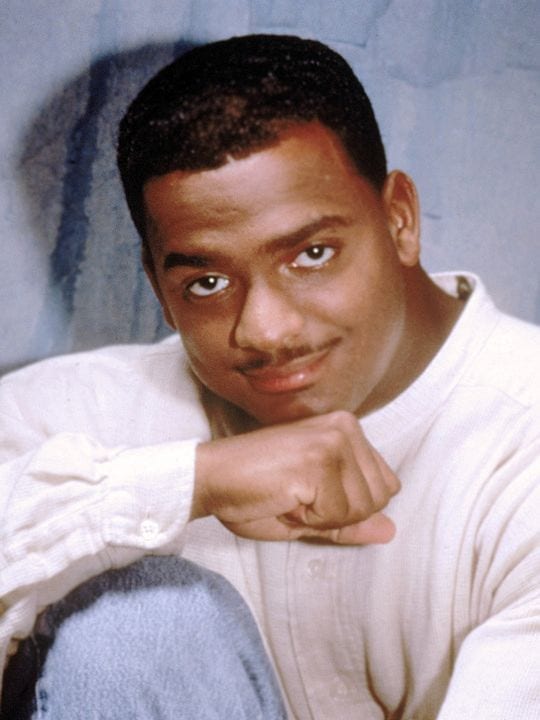 When the sitcom ended in 1996, Ribeiro continued his career but more as a game show and radio host. He also participated in TV competitions like I'm a Celebrity Take Me Out of Here, Dancing With the Stars (which he won), and he also hosted Catch 21 and Money Tree.
Alfonso Ribeiro- Now
Besides his guest appearances, he has a radio show called " The 90's with Alfonso Ribeiro". The first episode of the podcast aired in 2019, and it was a real hit. He and his co-star Daena Kramer share songs, facts, and memories from the '90s.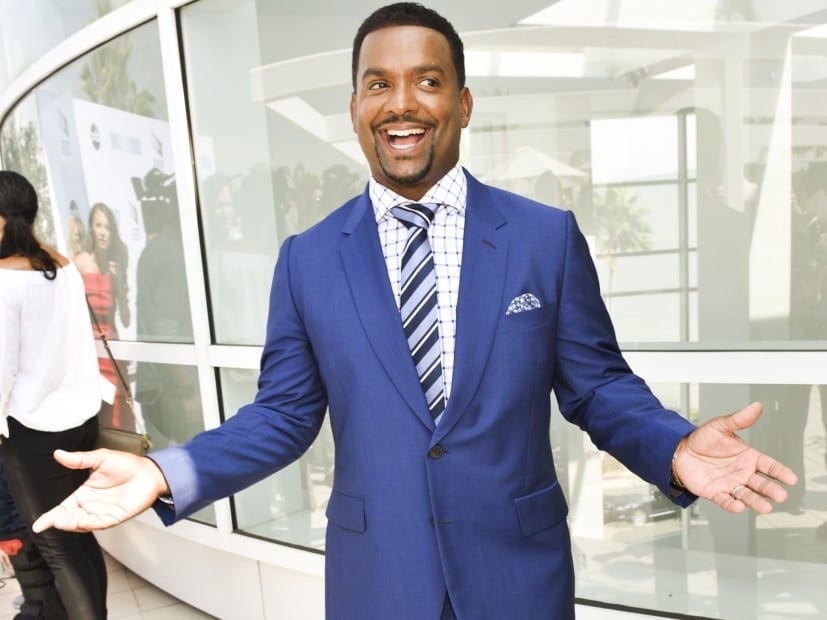 The actor is currently living in Los Angeles and married to Angela Unkrich, with whom he has two sons and a daughter. Ribeiro has another daughter from a previous marriage to Robin Stapler, and the two share joint custody.
Tatyana Ali- Then
Even though Tatyana Ali began her acting career at a young age, her breakthrough happened when she was 11. In 1990 she got the role of Ashley Banks in the well-known sitcom The Fresh Prince of Bel-Air, and her career took off from there. Tatyana Ali's music talent was discovered during the filming of the sitcom when her character had to sing.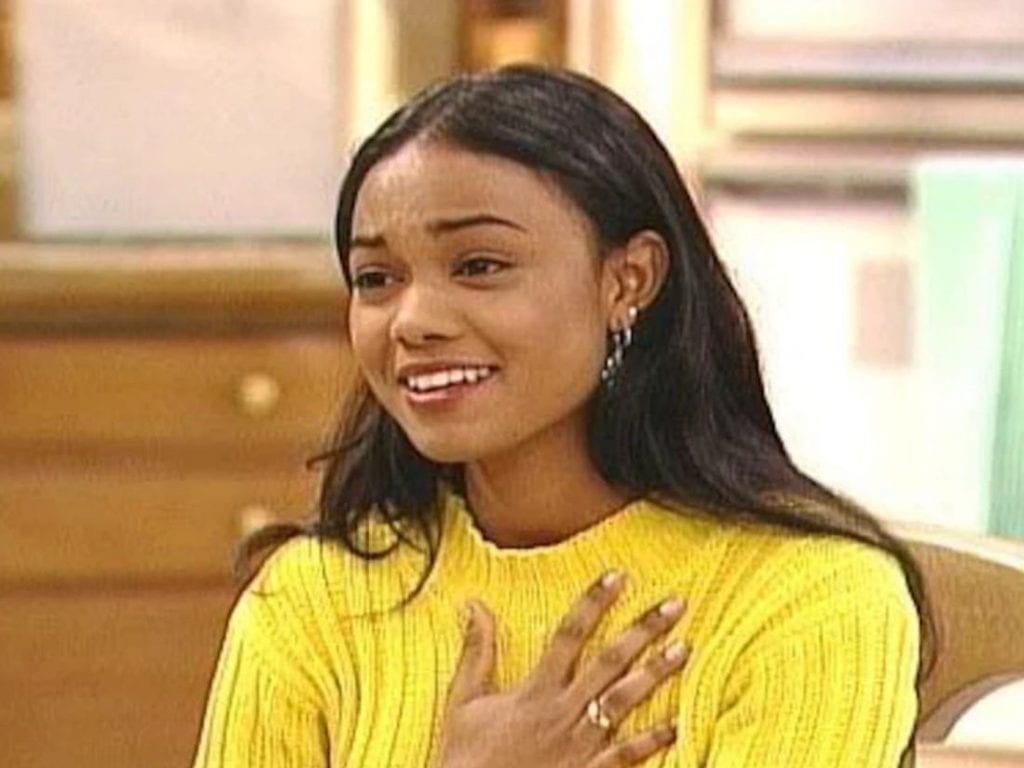 Hearing her voice, Will Smith pressured her to give music a try, but she decided to focus on her acting career instead. After the end of The Fresh Prince of Bel-Air, Ali started recording her first album, which was released in 1998. Months after the album was certified gold and the songstress kept on releasing songs and collaborations.
Tatyana Ali- Now
During that time, she did not neglect her acting career, landing roles in several productions like: The Brothers, Nora's Hair Salon, The Young and the Restless, Love that Girl, Fancy Nancy, and Comeback Dad. Her acting career was rewarded so far with three NAAPC Image awards and one Young Artist award.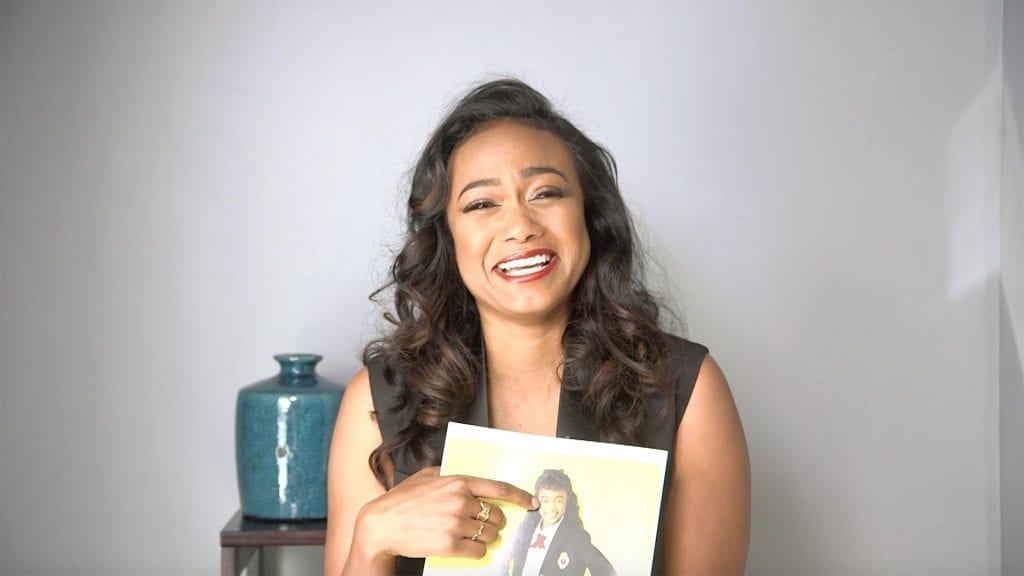 Tatyana Ali dated several actors, but nothing serious came out of any of those short term relationships. When in her late 30's Ali joined the dating platform eHarmony, she met Vaughn Rasberry, a Stanford University professor. The two married in 2016 and became parents of two boys.
Martin Lawrence- Then
Martin Lawrence started his journey when he did several stand-up comedy shows in Washington, DC. He was seen by an agent who suggested that he move to New York because there were more opportunities for him there. And he was right. Not long after Lawrence moved, his performance was seen by a producer, and he was offered a role in the sitcom What's Happening Now?.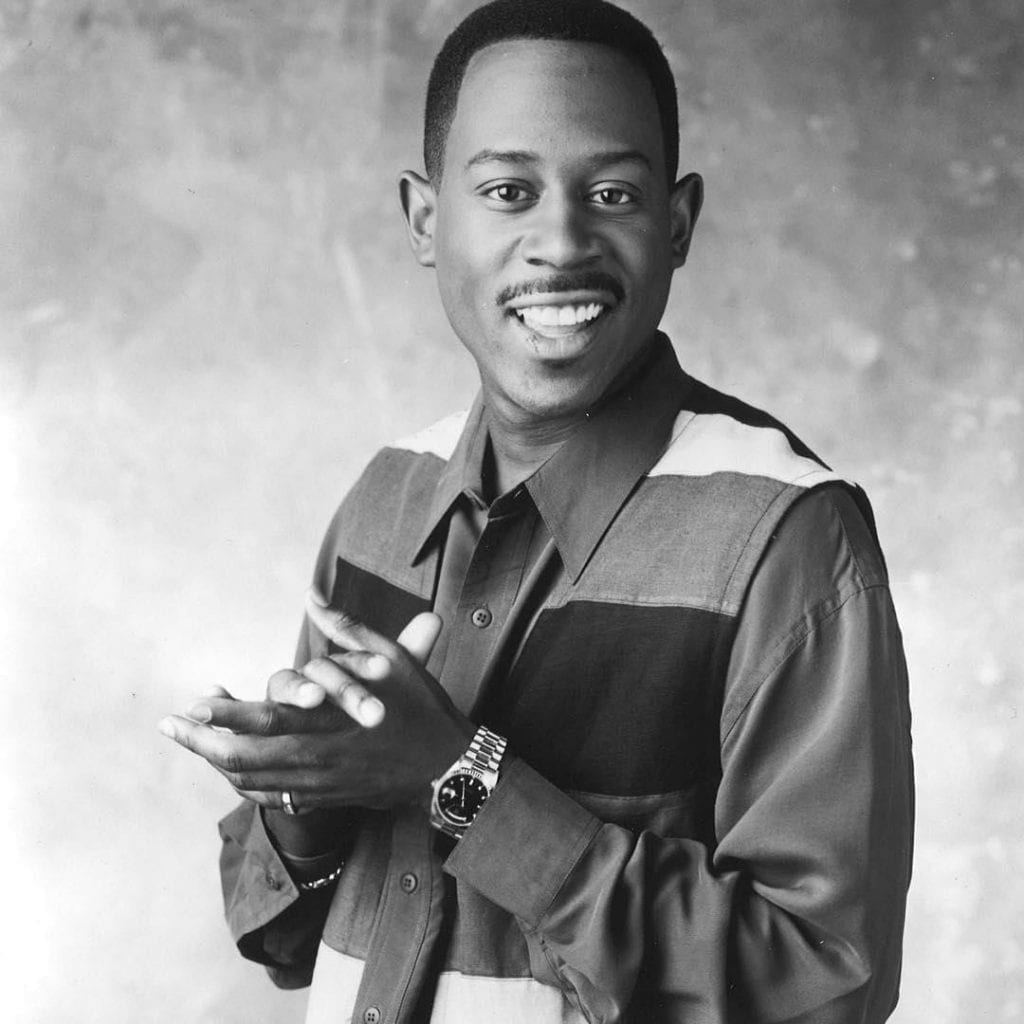 The actor's star climbed during the 90's when he landed other roles in fantastic productions like House Party 1 and 2, Talk Dirty After Dark, Boomerang, Bad Boys, A Thin Line Before Love and Hate, Nothing To Lose, Life etc.
Martin Lawrence- Now
Marin Lawrence's love life whas been a real roller coaster. He was engaged to Lark Voorhies in 1993, but he married Patricia Southall not long after. They divorced in 1997, and Lawrence and then married Shamicka Lawrence in 2010. They got a divorce in 2012. Right now, the actor is engaged to Roberta Moradfar.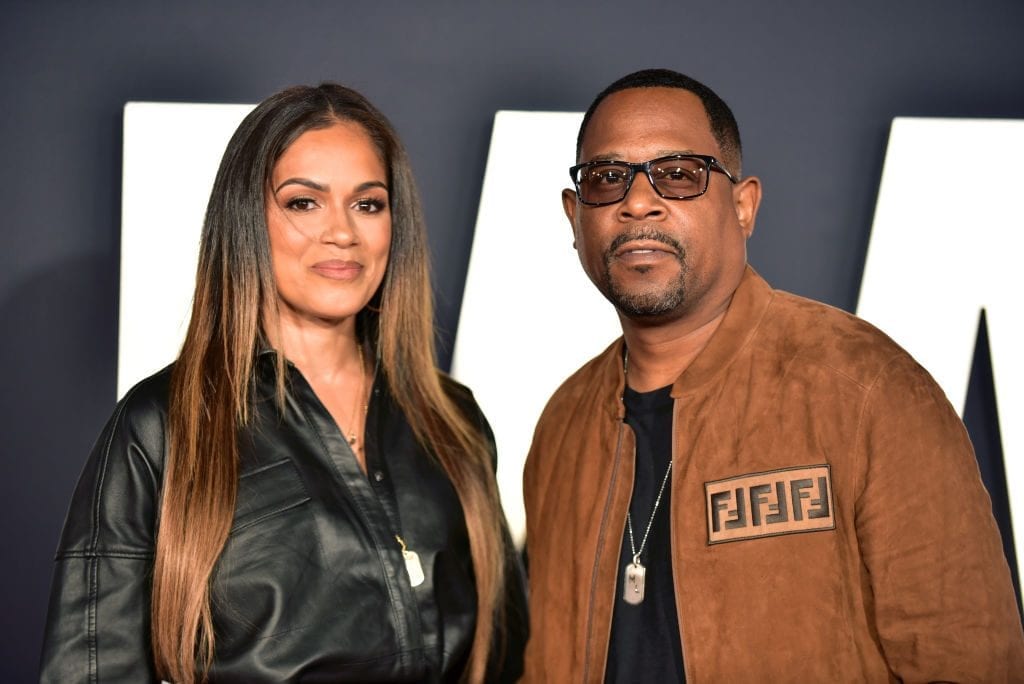 He is the father of three kids: one daughter with Southall and two daughters with Shamicka Lawrence. In 1999, he almost died after jogging in the heat while wearing heavy clothing, to prepare for his leading role in Big Momma's House. He was in a coma for three days and needed to be helped by a ventilator.
Pamela Anderson- Then
The Canadian-born model's career started when she attended a football game in 1989 in Vancouver. During the break, she appeared on the giant screen, and all the spectators got to see not only her beauty but also that her T-shirt was promoting a beer brand. Her photo became a hit, and the beer company hired her as a model.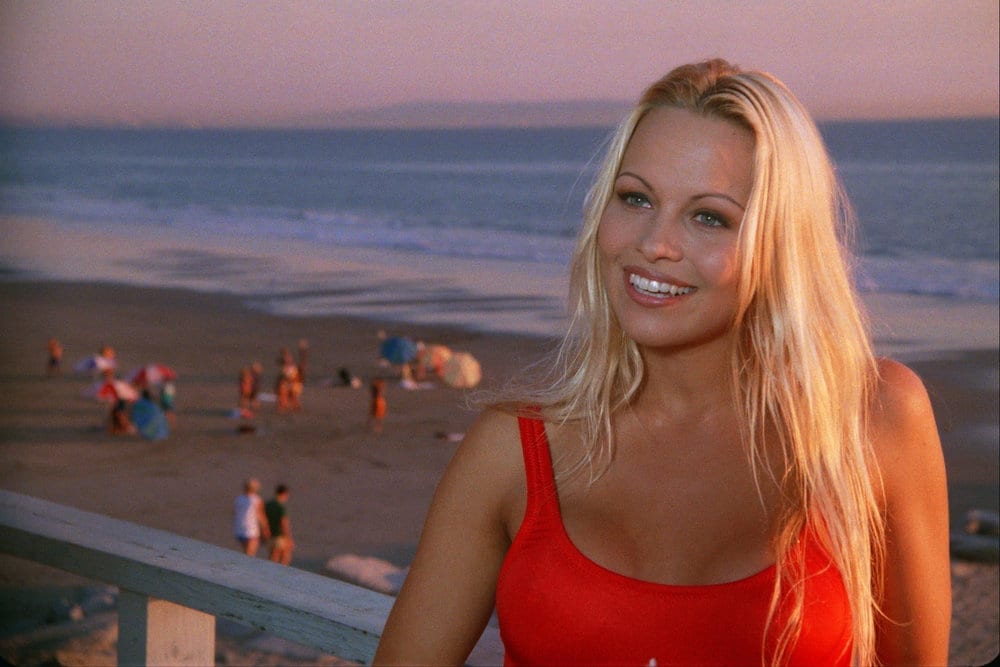 Her beauty was so astonishing that Playboy gave her the opportunity to pose for their October issue later that same year. Anderson decided to move to the U.S to pursue her modeling career. Once she arrived in L.A, she started to get role after role and gig after gig. She appeared in movies and TV series like: Raw Justice, Baywatch, Barb Wire, Scary Movie 3, Borat, Hollywood and Wine, Home improvement, and Stacked
Pamela Anderson- Now
In 1995, during a beach ceremony where she was wearing only a swimming suit, Anderson married drummer, Tommy Lee. Their marriage was a shock to everyone considering the fact that the two married exactly 5 days after they met.
Together, Anderson and Lee have two boys. Anderson was also married to Kid Rock, Rick Salomon, Jon Peters, and is now divorced and enjoying her single life after returning to her home country Canada.
Chuck Norris- Then
Carlos Ray Norris, better known as Chuck, started his martial art journey in South Korea where he was serving as an Air Force policeman. The Korean culture sparked his interest in martial arts. When he returned to the U.S, he started entering competitions and also opened a martial art studio. Chuck Norris's acting debut was in 1972 when he acted in the movie Way of the Dragon, alongside Bruce Lee.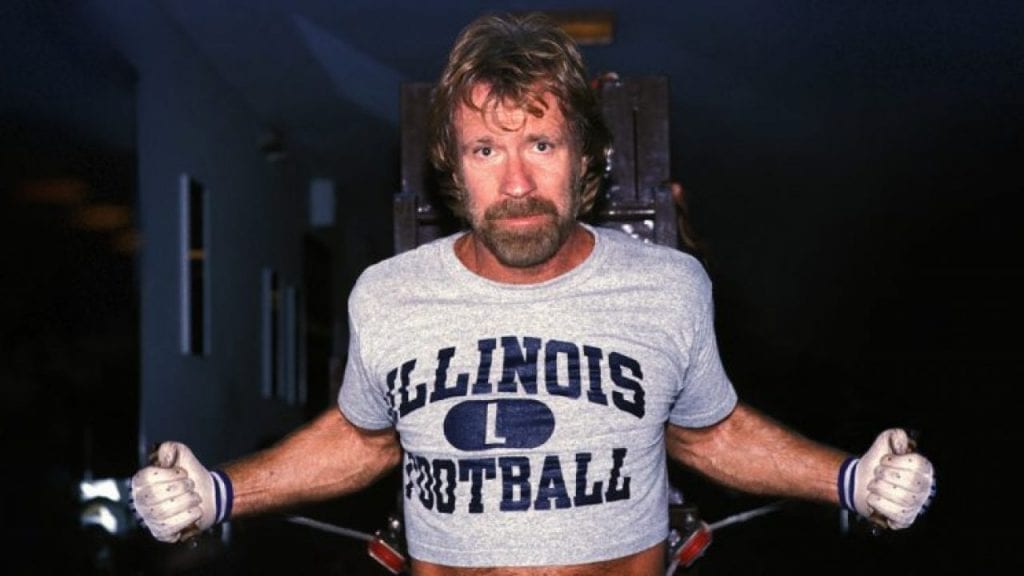 His acting got so many positive reviews and feedback that he landed other roles in movies that left on a mark on the 90's from Delta Force 1 and 2, Sidekicks, The Hitman, Forest Warrior, Top Dog, Walker Texas Ranger and Hellbound
Chuck Norris- Now
Chuck Norris married his high school sweetheart, Dianne Holechek, who is a former model and actress in 1958, when they were only 18 years old. They have three children together. Thirty years after their wedding, they filled for divorce in 1988.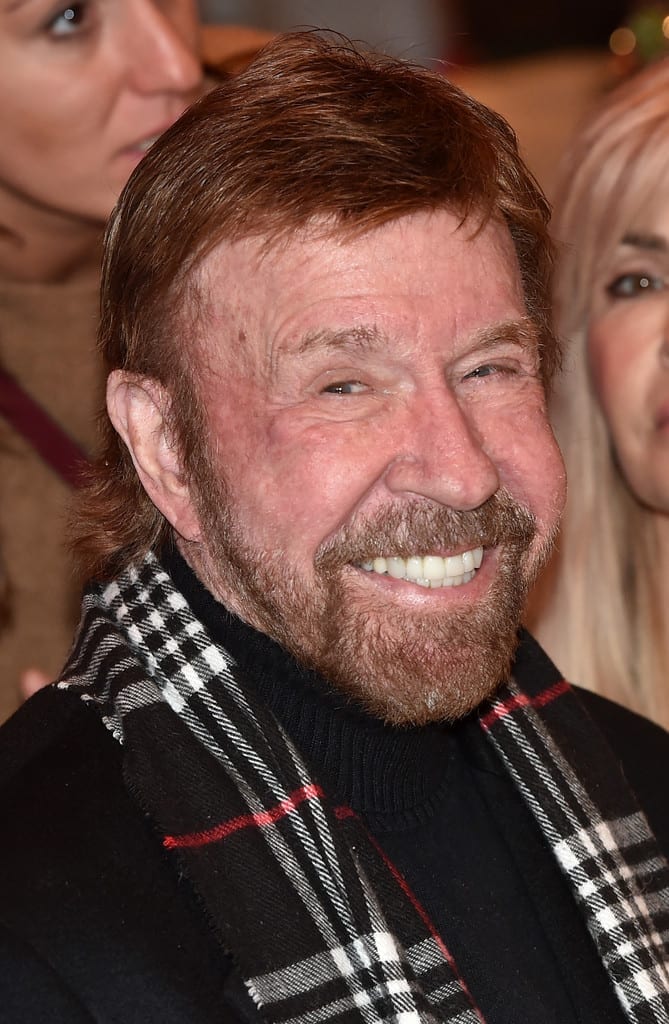 The actor remarried in 1998 to Gena O'Kelley, and they have two kids together. He retired from acting in 2017 to care for her after she allegedly developed a chronic pain condition from a routine test. Chuck Norris is also the father of a daughter that he had from an extramarital affair.
Mariah Carey- Then
Mariah Carey started singing at a very young age. Her mother, an opera singer, and music coach was her guide from the very beginning. At 18 years old, she moved out of her mother's house to go live in New York City to pursue her dream of becoming a singer. There she worked different jobs to be able to pay for her living and also for her studio sessions.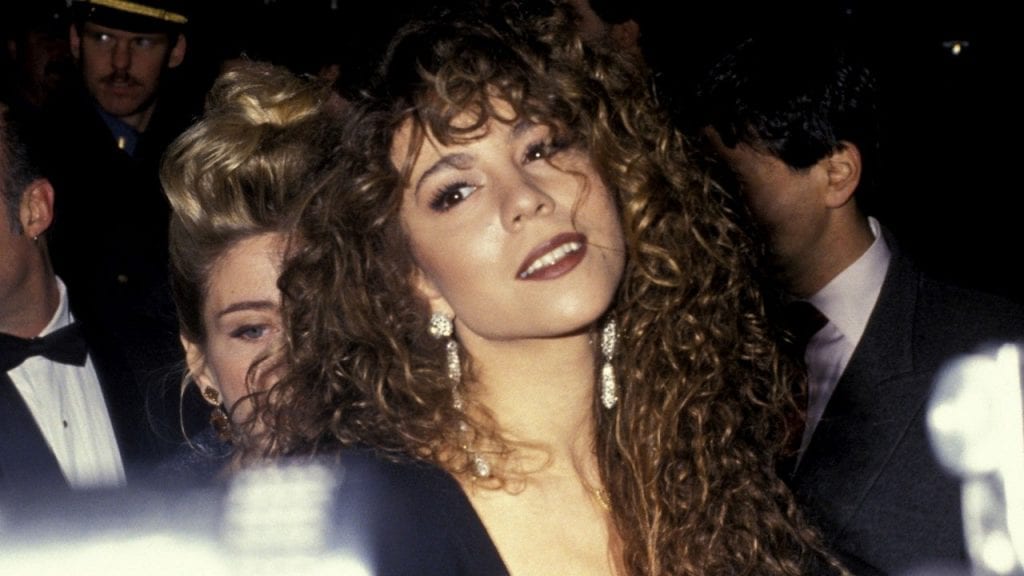 In 1988 she attended a CBS gala where she met Tommy Mottola, the head of Columbia Records. She gave him her tape, and he liked it so much he decided to offer her a contract. With Colombia Records, she released: Mariah Carey(1990), Emotions, Music Box, Merry Christmas, Day Dream, Butterfly, and Rainbow( 1999). In 2000 she made a change and signed with Virgin Records.
Mariah Carrey- Now
Soon after she signed with Colombia Records, she stared dating Tommy Mottola. They married in 1993 but got a divorce four years later because of Mottola's controlling nature. The songstress remarried in 2008 actor Nick Cannon and in 2016, the two divorced. Carrey and Cannon are parents to twins.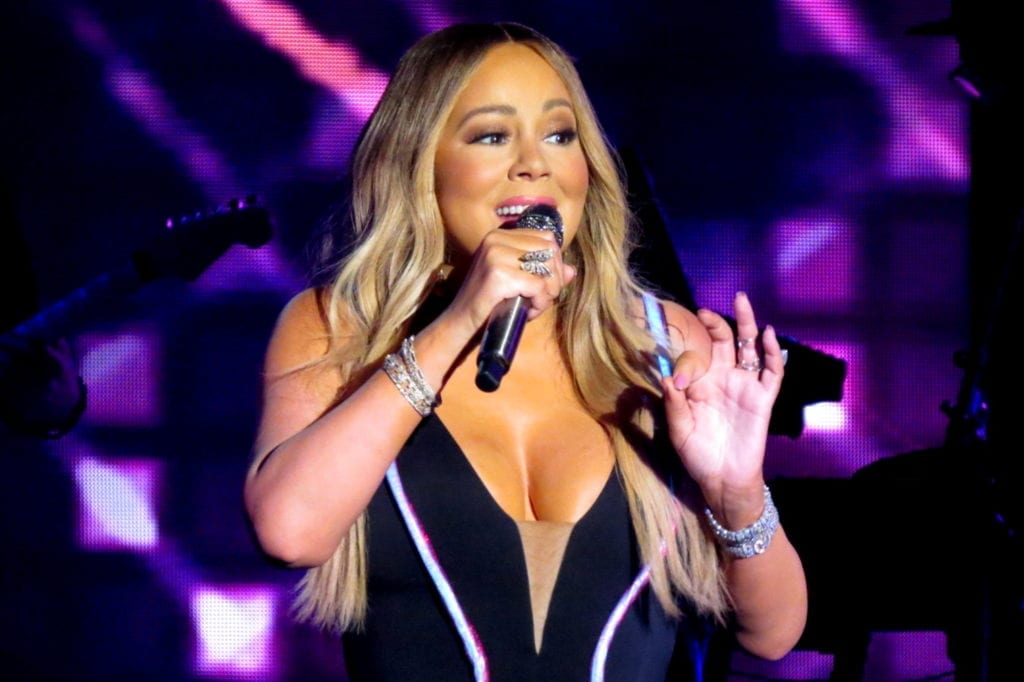 The artist also dated the Australian investor and businessman, James Packer, from 2015 to 2016. Allegedly they split because of the diva's whims and of her being incredibly high maintenance (even for a billionaire!). Currently, she is dating Bryan Tanaka, her former choreographer.
Amanda Bynes- Then
Amanda Bynes started acting at 7 years old when she got the casting for a candy commercial. Her ascension to fame began when she attended a comedy camp, and some representatives of Nickelodeon noticed her. From that moment on, the actress landed roles in All That and Figure It Out and also got her own comedy show called The Amanda Show.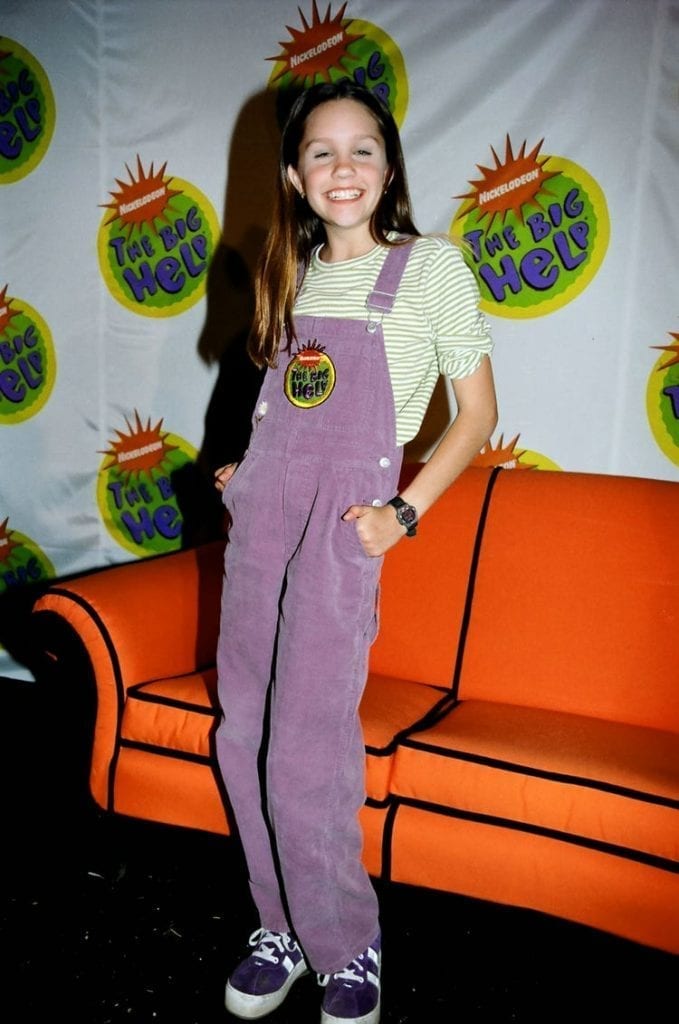 When she was in her 20's the actress landed roles in movies that took her away from her child only audiences and got her the attention of an older crowd too in films such as What I Like About You, She's the Man and Living Proof.
Amanda Bynes- Now
In 2011 rumors about Bynes being a drug addict started circulating around Hollywood. A year later, she was caught by the police for possession of drugs. She was put on a three years long probation. In 2013, after starting a fire on private property, she was arrested by the police again and put into jail for three days. After a psychological test, she was diagnosed with bipolar disorder.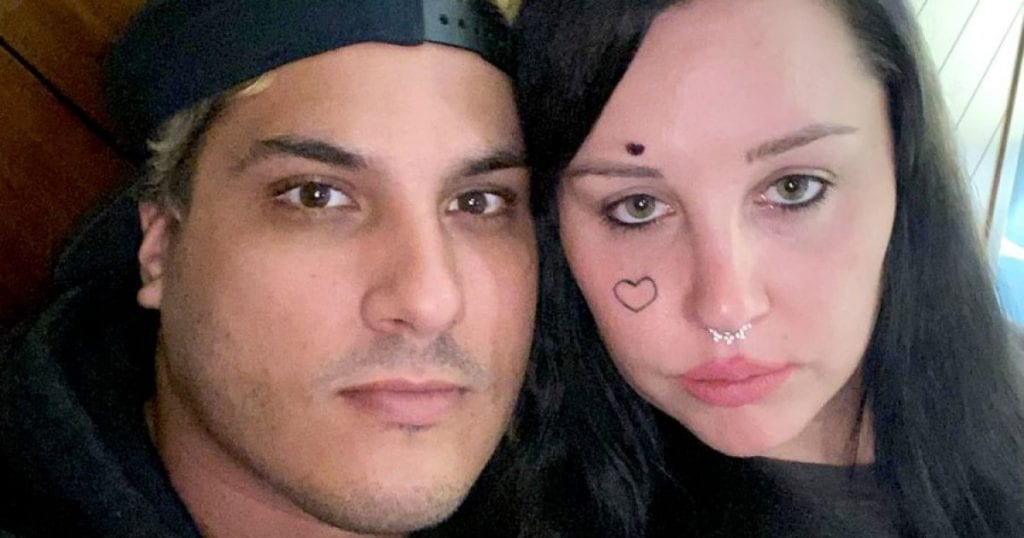 Ever since her parents have temporary conservatorship over her possessions, when it comes to her love life, the actress was romantically involved with Seth MacFarlane in 2008, but their relationship did not last long. Earlier this year, she announced her relationship with  Paul Michael.
Jennifer Lopez- Then
Songstress Jennifer Lopez, also known as J.Lo hasn't always been a singer. The Bronx artist started her journey to fame in her teen years when she attended an audition for a small role in the movie My Little Girl. After she realized that she enjoyed acting, she decided to pursue a career as an actress. Her parents wanted her to focus on school instead, so she had to get her mind off her dream for a while. This wasn't for too long because after her first semester of college, J.Lo dropped out.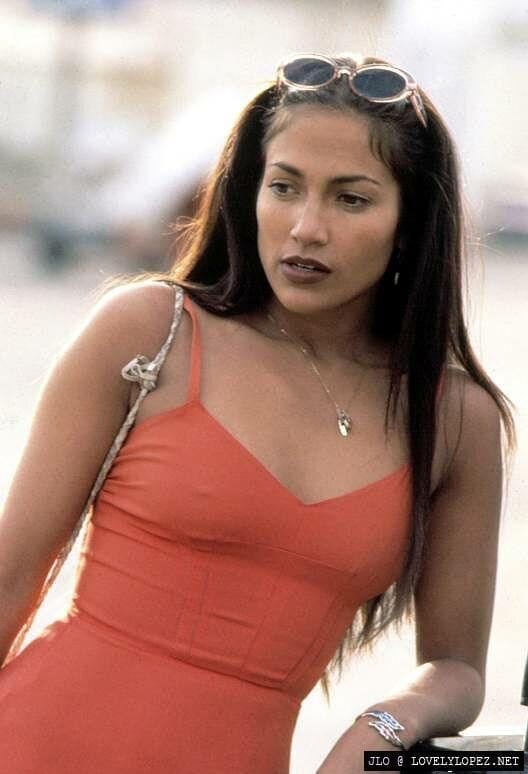 After that, she started focusing entirely on acting; J.Lo landed several roles in musicals. She was also hired to be a part of a choir, and she worked as a backup dancer for bands like New Kids on the Block, and on the TV show In Living Color and also for Janet Jackson. In 1993 she nailed the audition for her first professional movie, Lost In the Wild. From that moment on, she started getting roles in hit movies such as: My Family, Money Train, Jack, Blood and Wine, and Selena, her first biopic.
Jennifer Lopez- Now
After she filmed Selena, the actress decided to try the path of music too. In 1999 she released her first album, On the 6, which surprised everybody, including the critics that were very initially very skeptical of her musical talent. By the end of 1999, the former actress became a songstress. She has become an iconic star with multiple box office and musical credits to her name,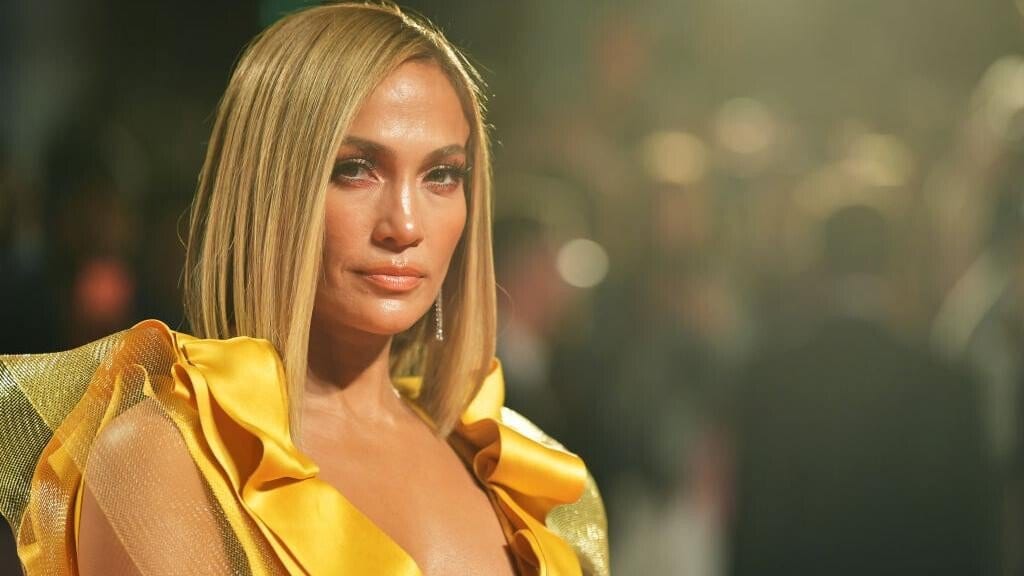 Jennifer Lopez dated a few important names in Hollywood, but before that, she was married to a waiter. After her 11 months long marriage ended, J.Lo dated P.Diddy, Ben Affleck, and later married Mark Anthony with whom she has two kids. The two divorced 10 years later. From 2017 up until today, Jennifer Lopes has been involved with and recently got engaged to baseball player, Alexander Rodriguez.
Matt LeBlanc- Then
The actor started his acting career in 1987 when he appeared in a commercial for Heinz ketchup. After that, he made several appearances in different TV series, some of them including Married… with Children, Top of the Heap, Vinnie, and Bobby. He shot to stardom after he got the role-playing the character of Joey Tribbiani in the sitcom Friends.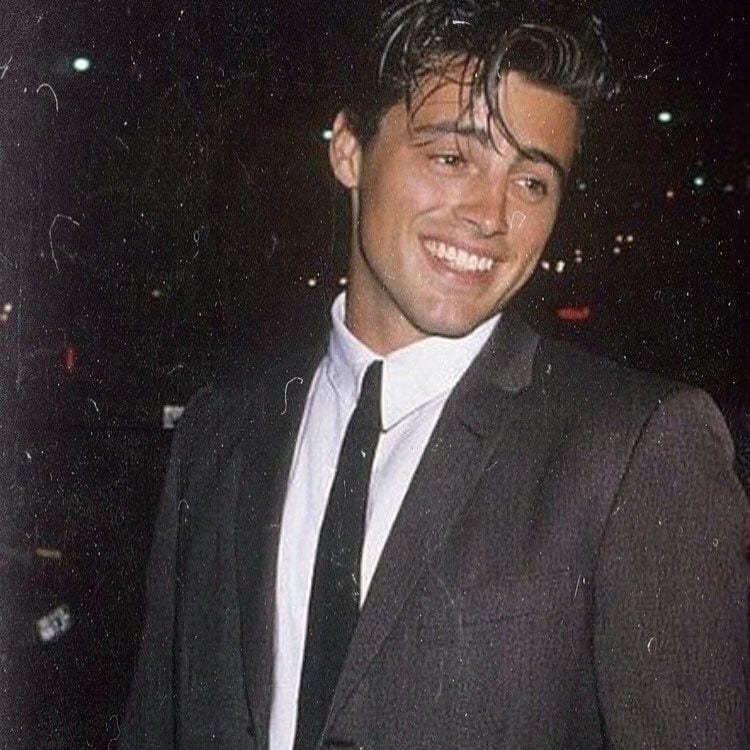 Not only did the role made him famous, but it also made him rich. Rumors were circulating that at the time of filming the last season, he was earning 18 million dollars for the sitcom. When the show ended, LeBlanc was offered a leading role in another sitcom, which was supposed to be a spin-off of Friends. The production named Joey wasn't received well by the public, and it was canceled after the second season.
Matt LeBlanc- Now
The actor took some time away from acting in 2006, for about 5 years. After his comeback, he started working in both acting and producing. In 2016 he became the host of the British TV series, Top Gear. Now he is producing and starring in the sitcom Man with a Plan.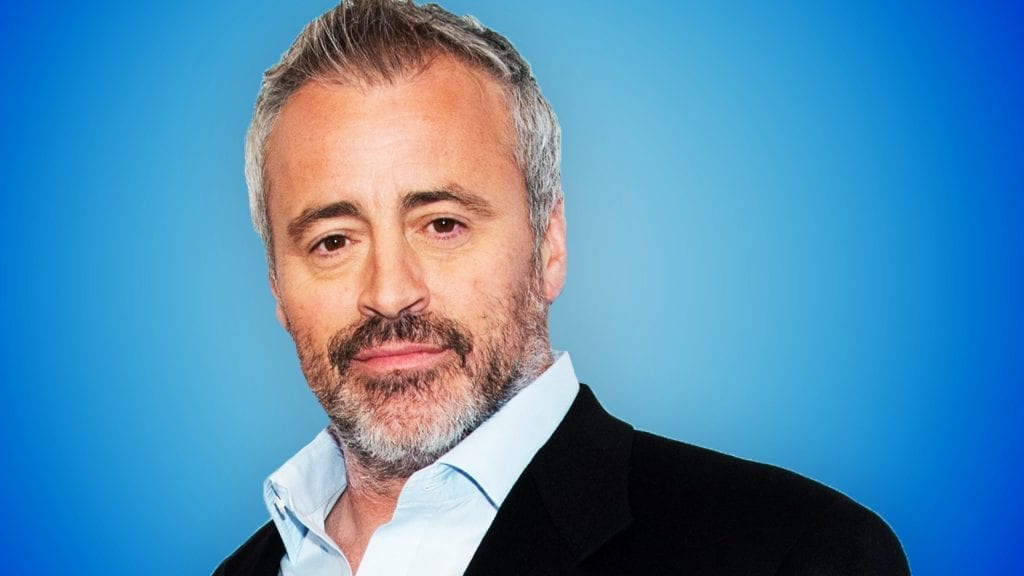 When it comes to his personal life, Matt LeBlanc was married to Melissa McKnight. The two welcomed a daughter not long after their marriage. They divorced three years later. Since 2016, the actor has been dating the Top Gear producer, Aurora Mulligan.
Katey Sagal- Then
Katey Sagal, the actress all the millennials know from the sitcom Married… with Children started her entertainment career as a singer and music writer. She was very focused on her music when her father, the director Boris Sagal, asked her to audition for the role of receptionist in the series he was directing, called Columbo.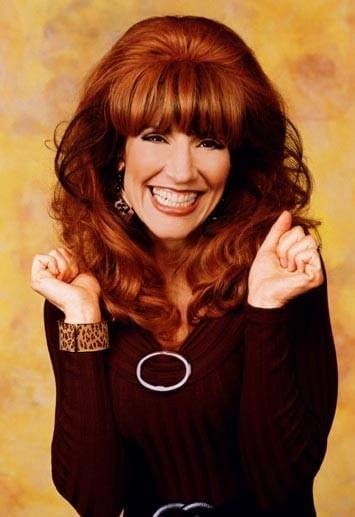 That was her first-ever acting role. After her appearance in Columbo, she also played in the sitcom Mary. The role of the journalist was the part that got her the opportunity to play Peggy Bundy in Married… with Children. The show aired for the first time in 1987, and it was a huge success.
Katey Sagal- Now
In 1997, the sitcom ended, and Sagal continued her acting career by giving voice to characters in animations ( Recess, Futurama) and playing in movies and series like: I'm Reed Fish, House Broken, Pitch Perfect 2, Bleed For This, 8 Simple Rules for Dating My Teenage Daughter etc. The actress married three times.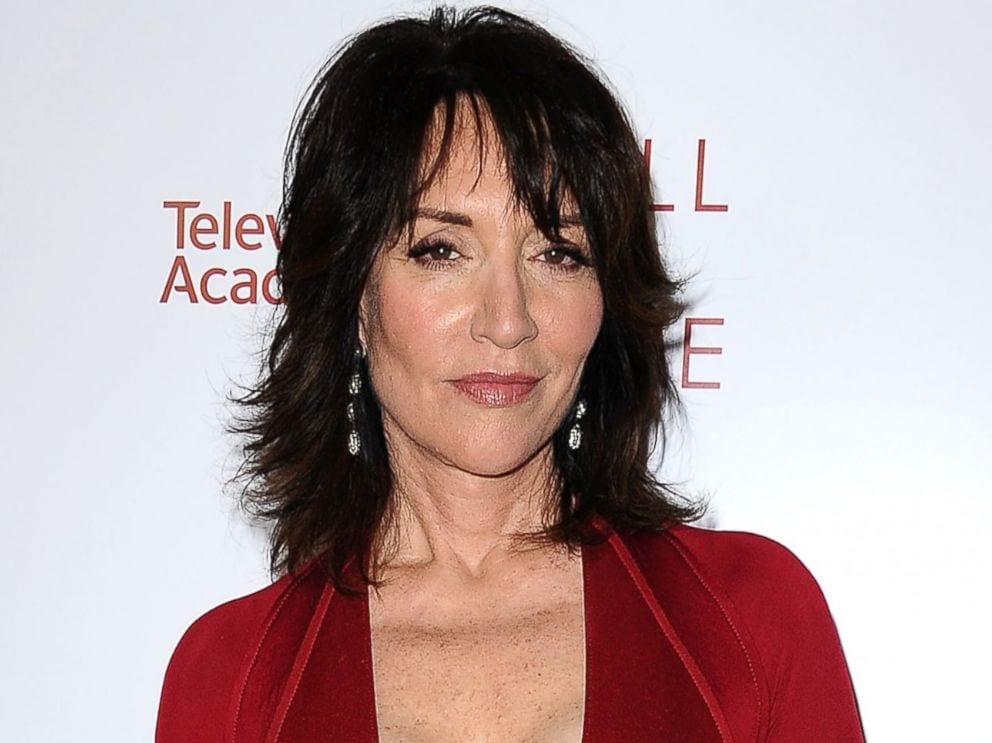 In 1977 she married Freddie Beckmeier, who she divorced 4 years later. After that, she married Jack White in 1993, and they divorced in 2000. The two have two kids. She married Kurt Sutter, and she is still married to him. The two welcomed a daughter in 2016 via surrogate.